Recently, 2 projects Layer1 Aptos and SUI are storming and attracting great attention from the community. With an experienced team who used to work on the Diem - Facebook (Meta) project and backed by many big funds such as Binance, FTX Ventures, Jump Crypto,..., it promises to be two "blockbuster" to look forward to in the near future.
Aptos Overview
Aptos - a layer1 project built using the Move programming language (developed from Solana's Rust code language) - owns a development team that is a former member of the Diem project or has experience in the blockchain field and stands. It was started by two co-founders, Mo Shaikh (CEO) and Avery Ching (CTO). In addition, several members from Solana Labs have recently joined the Aptos team. Prominent among them is Austin Virts, former head of Marketing at Solana.
Regarding the development roadmap, Devnet will be launched in 3/2022, Incentivized Testnet programs started from Q2/2022 and this layer1 is expected to officially mainnet in Q3/2022, will continue to update many vital features in Q4 2022 - Q1/2023.
After two rounds of Seed Round and Series A funding, Aptos has received a total investment of up to $350 million from many industries "big players" such as a16z, FTX Ventures, Coinbase Ventures, Hashed, Tiger Global, Multicoin Capital, ... Especially, on September 15, Binance Labs also increased investment in this deal, raising the valuation of Aptos to $4 billion. Thus, it can be seen that the potential of Aptos is enormous.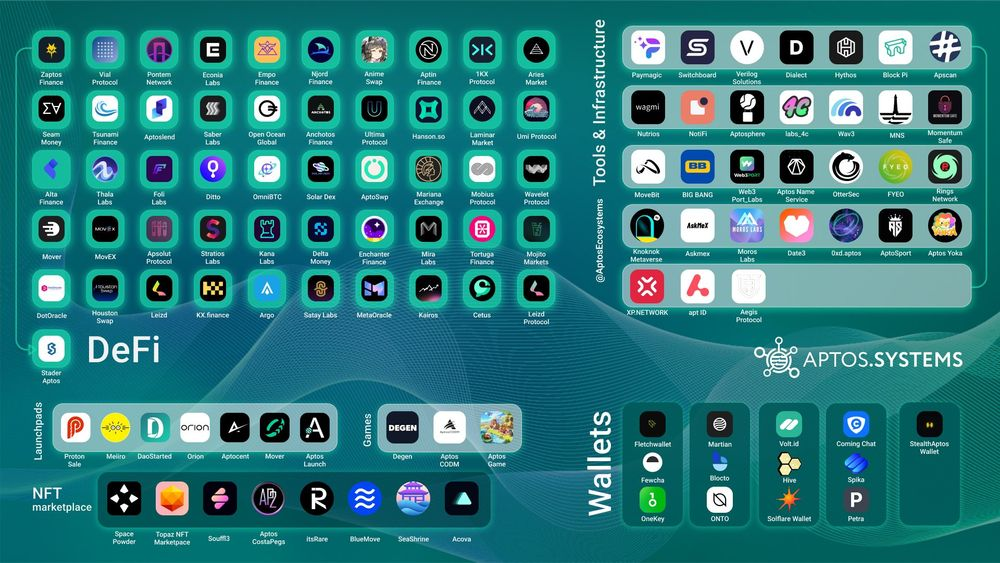 During this period, the Aptos ecosystem developed at a breakneck speed. Although the mainnet has not yet been deployed, many projects have shown their readiness, such as Pontem Network - AMM DEX, Topaz - NFT Marketplace, Zaptos - Liquid Staking, Ultima - Lending,...
These projects are still in the testnet process so this will be a potential opportunity for everyone to "hunt" the airdrop/retroactive.
SUI Overview
SUI - layer1 programmed in MOVE language but with improvements over Aptos in terms of security and optimization - was built by Mysten Labs. This is also an organization formed from many former core technical members of the previous Diem (Meta) project and headed by Evan Cheng (CEO), Sam Blackshear (CTO), Adeniyi Abiodun (CPO), and George Danezis (Chief Scientist).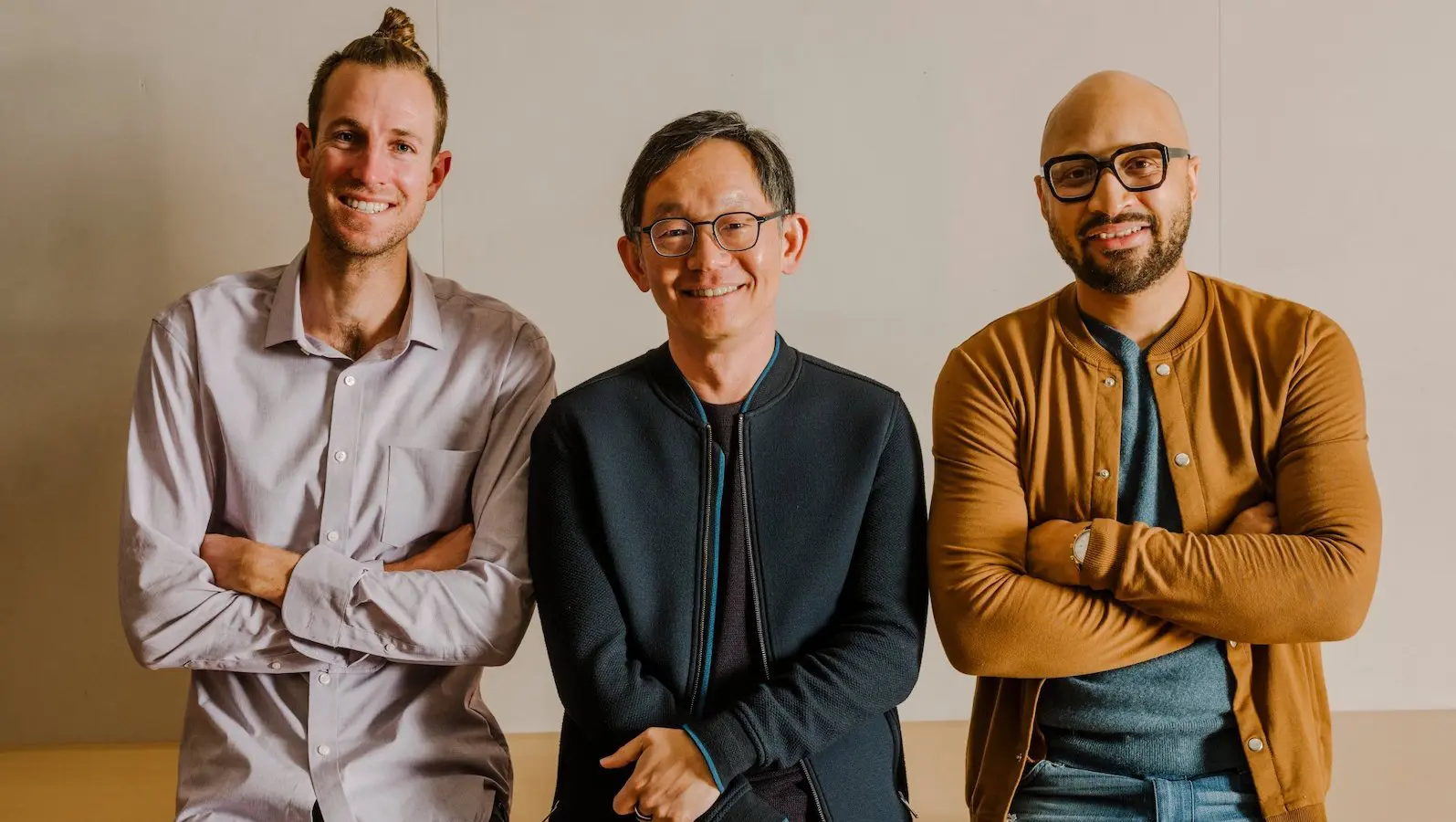 SUI is also not inferior to Aptos in terms of invested money when it has attracted many large funds in the market such as FTX Ventures, Binance Labs, Coinbase Ventures, a16z crypto, Jump Crypto, Circle Ventures, Samsung NEXT, Slow Ventures, Standard Crypto ,... With a total investment of $336 million through 2 rounds of Series A and Series B, the current valuation of SUI has surpassed the $2 billion
The roadmap of SUI is somewhat slower than that of Aptos and is still in the process of devnet network - launching in May 2022, mainnet deployment planned to take place at the end of 2022.
The current SUI ecosystem is not yet available. Covers all areas of the DeFi world. Some outstanding projects can be mentioned as MovEX & SuiSwap - DEX, Coin98 & Suet - Wallet, Wormhole - Bridge,...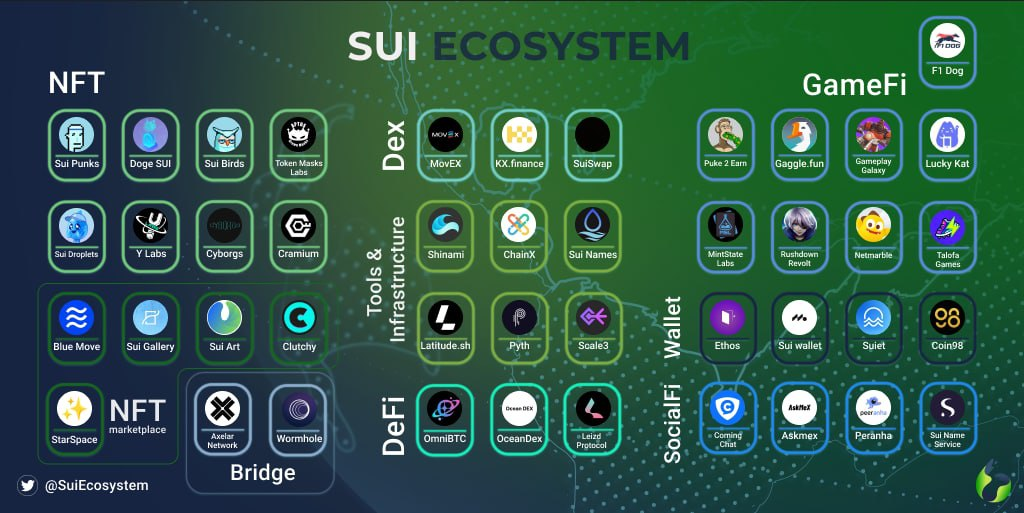 Holdstation guides some projects people can participate in testnet below:
Summary
Thus, some points can be noted as follows:
Both Aptos and Sui own a talented and experienced member force, but the SUI team is better in terms of technology while Aptos varies in many parts.
All apply Move code language development from Solana's Rust, Sui technology is more improved in terms of security and optimization.
Aptos currently holds certain advantages when the roadmap is growing earlier as well as the ecosystem is almost complete.
Both projects are backed by many large investment funds with the amount of hundreds of millions of dollars invested which shows strong potential.
By the end of this year, with many similarities, the cryptocurrency market will witness the interesting battle between Aptos and Sui.
In the future, there is a high probability that users will receive a very "big" airdrop, maybe like dXdY, 1Inch, Uniswap,... Holdstation will constantly update more projects, so please follow regularly so you won't be missed out!!