Martian Wallet is the most trusted crypto wallet that can be used to manage digital assets and access decentralized applications on the Aptos blockchain. Martian wallet backed by Toy Ventures, Aptos Labs, and Mo Shaikh. Recently, Aptos airdropped users who joined their testnet early. For Martian Wallet, users can mint NFT in testnet for a chance to receive an airdrop from a wallet on the Aptos blockchain as well as on the Aptos ecosystem.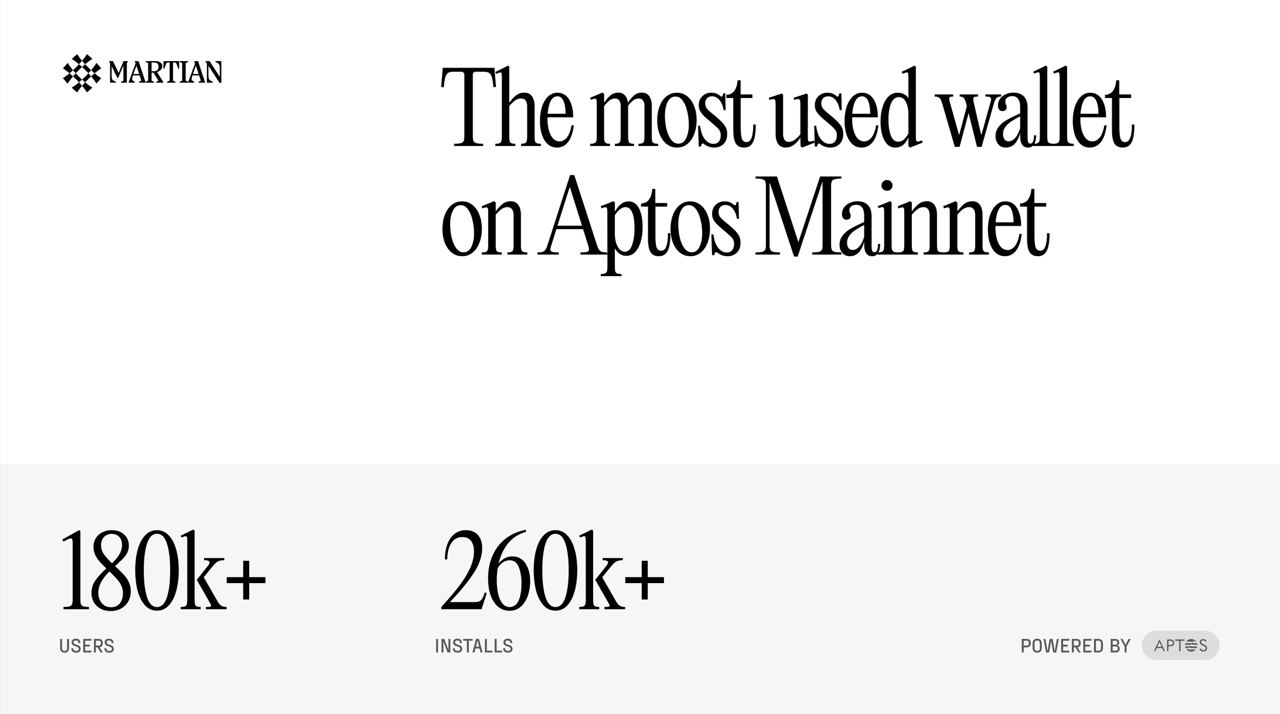 To participate in minting NFT on the Martian wallet testnet, follow these instructions:
Step 1: Access Martian NFT and connect wallet (Guide to create Martian wallet).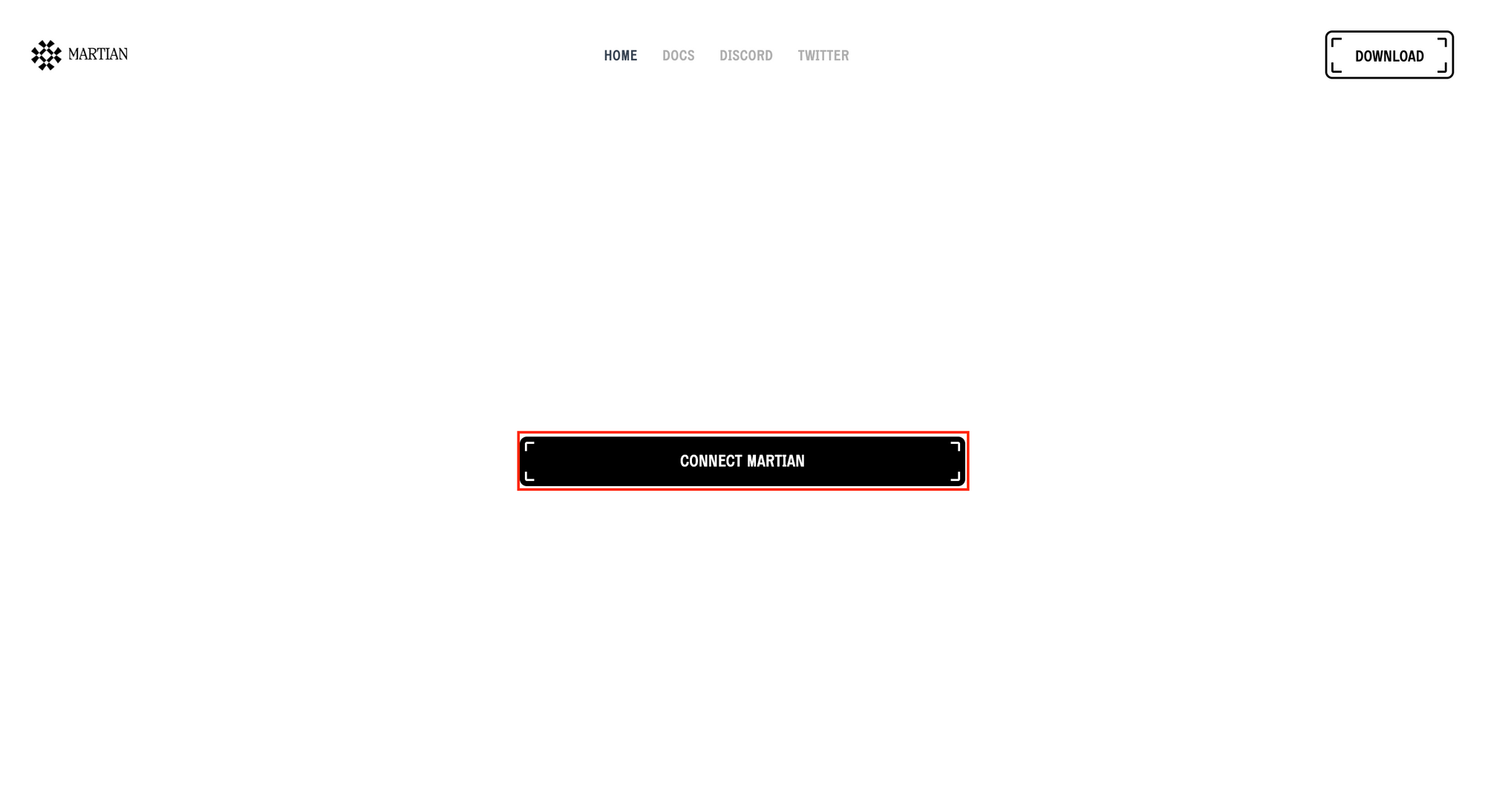 Step 2: Switch to testnet to mint NFT and approve the transaction.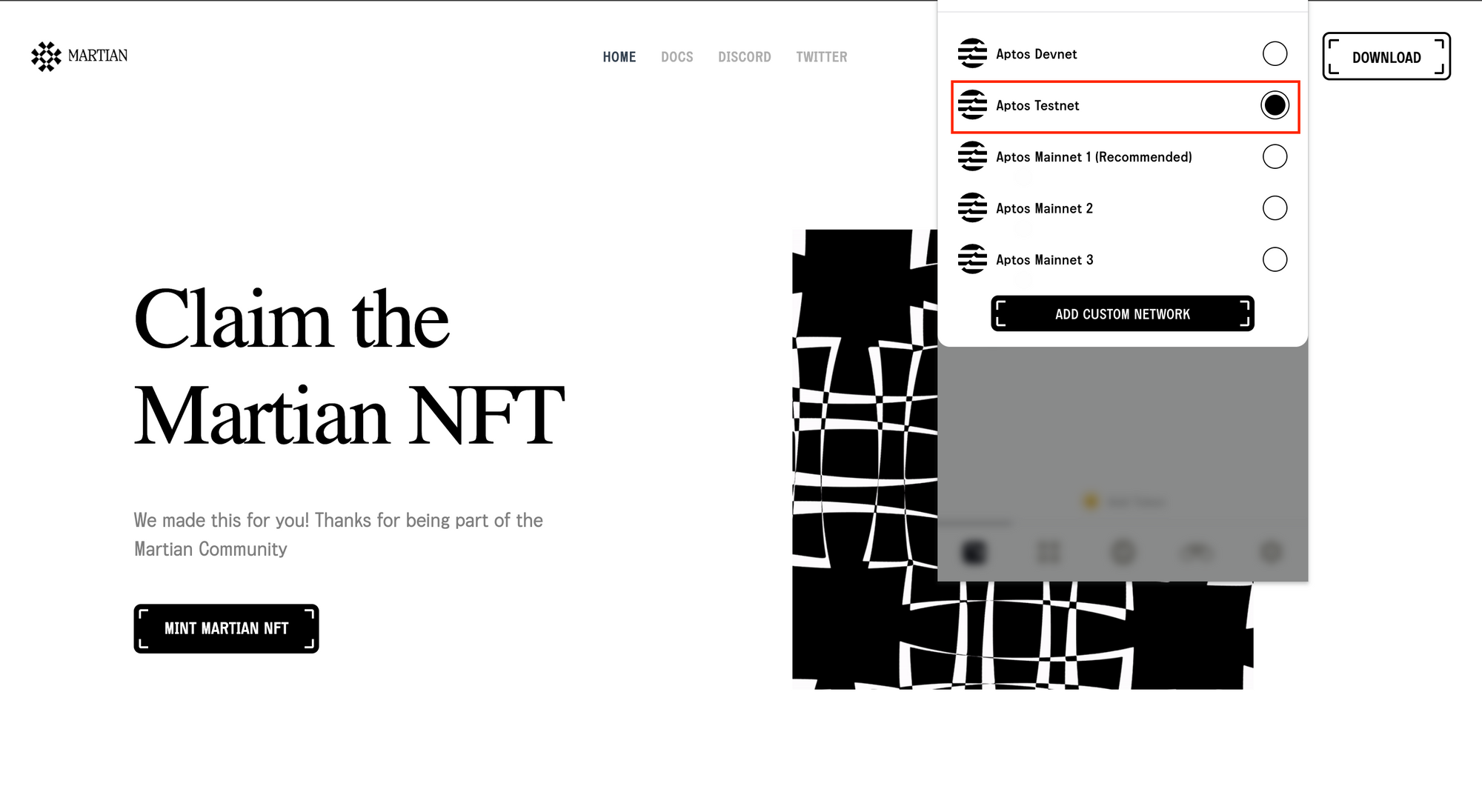 Step 3: Check NFT in Martian wallet.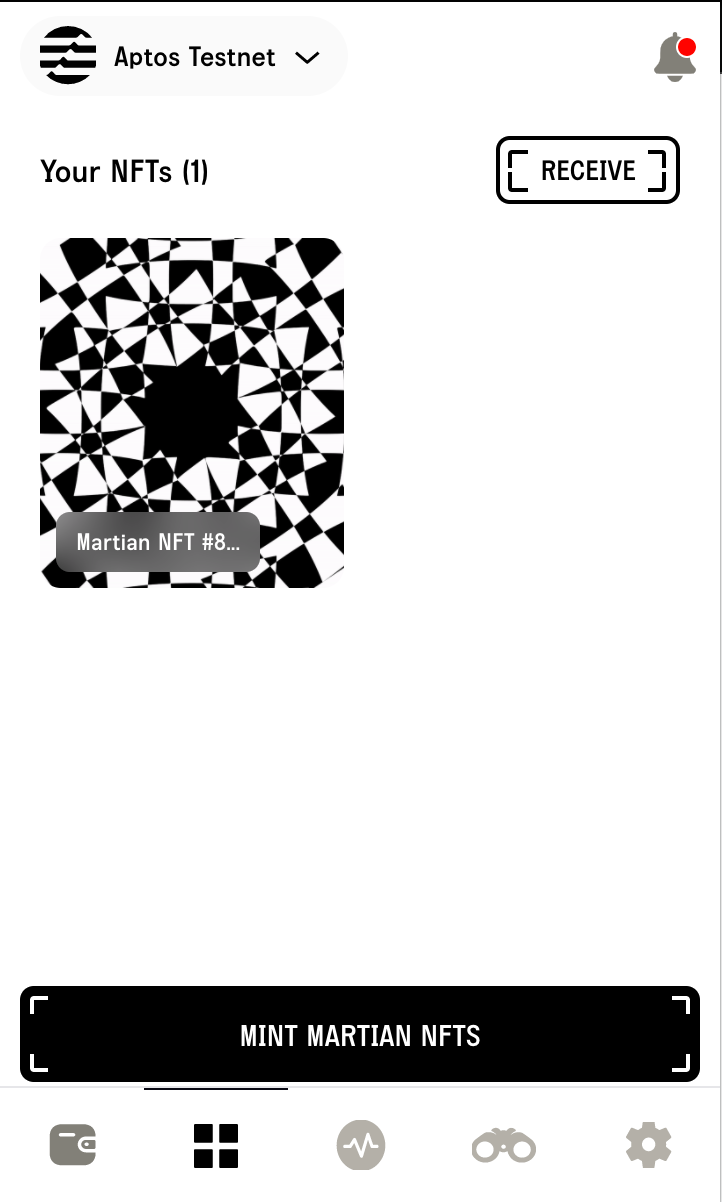 Summary
After the above simple steps, Martian's NFT is in the wallet. Hopefully, with the development of the Aptos ecosystem, the wallet with the most users on the Aptos blockchain will have a big airdrop event for users in the same way that Aptos airdrops for the community cause a shock in the market. In addition, the community can refer to potential ecosystems that can airdrop, such as Arbitrum, zkSync, and SUI.