After announcing the conversion of stablecoins USDC, USDP and TUSD to BUSD, Binance has created a new game for coins listed on the exchange that only pairs with BUSD. Let's find out with Holdstation this new trend on Binance.
Binance's Ambition
On September 6, Binance made the switch announcement that caused many theories to bring Binance's stablecoin to the top of the market in terms of market capitalization.
After the exchange on the exchange, Binance will only have stablecoins USDT and Binance USD. While this helps to increase the number of people using BUSD more profitably, there are also problems:
More people using BUSD will make it more difficult to back BUSD in USD.
Loss of users due to the absence of other stablecoin pairs.
To solve the above problems, Binance will have to create BUSD games to solve the problem of BUSD floating in the market and attract more users.
Besides, in order to expand the influence of BUSD, Binance recently integrated Avalanche & Polygon. Thus, BUSD is present on 4 blockchains including Ethereum, BNB Chain, Polygon and Avalanche.
CZ's BUSD Game
As mentioned above, to solve the problem of BUSD floating in the market a lot, Binance will have to push the bullish waves for coins/token that only list the exchange with stablecoin BUSD but not other coins.
Understandably, coins that only have a rising BUSD pair will cause more users to buy and hold that token and return it to Binance BUSD. Especially the coins that only have ETH and BTC pairs when the list of pairs with BUSD increases very strongly.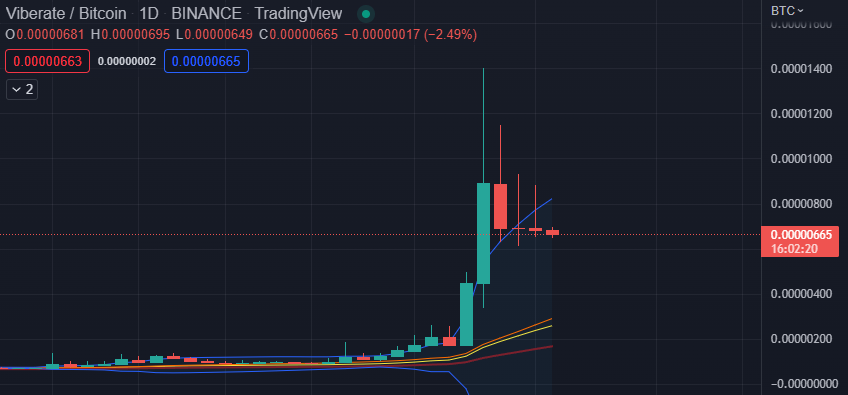 For example, after being listed on the VIB/BUSD trading pair on September 16, VIB has pumped strongly in just one day, the price of this token has increased 6 times.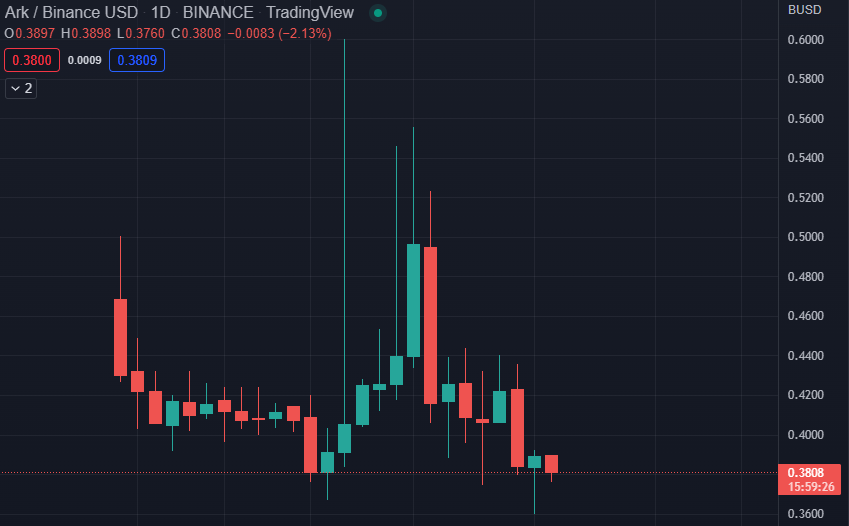 Or the ARK/BUSD coin, after announcing the conversion of stablecoins to BUSD on September 6, the coins with the BUSD pair rose sharply shortly after.
Besides, there are many other coins with only BUSD pair such as LOOM/BUSD, ARK/BUSD... also increased strongly after the news of Binance's conversion. However, this pump is only the first increase, the first wave is to attract users' attention to BUSD, to be able to collect a larger amount of BUSD than Binance will need more bullish waves for coins/BUSD.
Investment Opportunities
Users should pay attention to coin/token pairs that only have ETH or BTC pairs because there is a high possibility that Binance will list BUSD pairs like QKC on the exchange with the news that is about to be listed recently.
Besides, investors can pay attention to the coins that only have other BUSD pairs such as PROS/BUSD, VIB/BUSD, NEBL/BUSD, etc. These coins have just been listed on the exchange recently and will certainly have pump wave in the future.
Finally, the story of Fan Token is likely in the future, as predicted, Binance will list FanToken/BUSD pairs on the exchange, investors should pay attention to be able to both profit from the World Cup and profit from the wave. increase in BUSD.