Recently, the crypto market, especially the exchanges, has caused a loss of confidence among investors after a series of scandals with one of the world's leading exchanges, FTX. Huobi Exchange, with the desire to strengthen investor confidence, has launched a new strategy to make Huobi one of the leading cryptocurrency exchanges.
The "New" Huobi
Huobi Global launched its refreshed branding strategy on November 22, 2022, with "Huobi Global" becoming "Huobi" in the future. Following the acquisition by About Capital Buyout Fund last month, this brand upgrade reveals global expansion roadmap for the first time, which will be followed by a more globalized approach to operations.
The new name is made up of two Chinese characters, "火" and "必." In Chinese culture, the first represents eternal vitality and the transmission of that vitality to future generations. The second symbol represents Huobi's determination to return to the top three exchanges in the industry.
Huobi will continue to focus on developing innovative assets and supporting assets with high market potential, as well as empowering communities to contribute and build on projects. Huobi will strive to create a safer and more stable environment for users to participate in early-stage quality projects in keeping with the spirit of using science and technology for good.
Juridical
Huobi will establish a presence in the Caribbean region as part of its global expansion, which is well-positioned as a virtual assets hub due to its welcoming regulatory stance, standard law systems, and use of the English language.
Huobi will continue to abide by regulatory policies wherever it operates, cooperating with other countries and building a compliant operating model for business globally.
HT Token
After the rebranding, Huobi will strengthen its brand and give full play to the features and strategies critical to the HT token. At the time of the rebranding announcement, the Huobi exchange's HT token dropped about 7% from around $5 to $4.67. At the time of writing, the HT token is trading around $4.7 with a trading volume of over 20 million USD within 24 hours and over 600 million USD in market cap.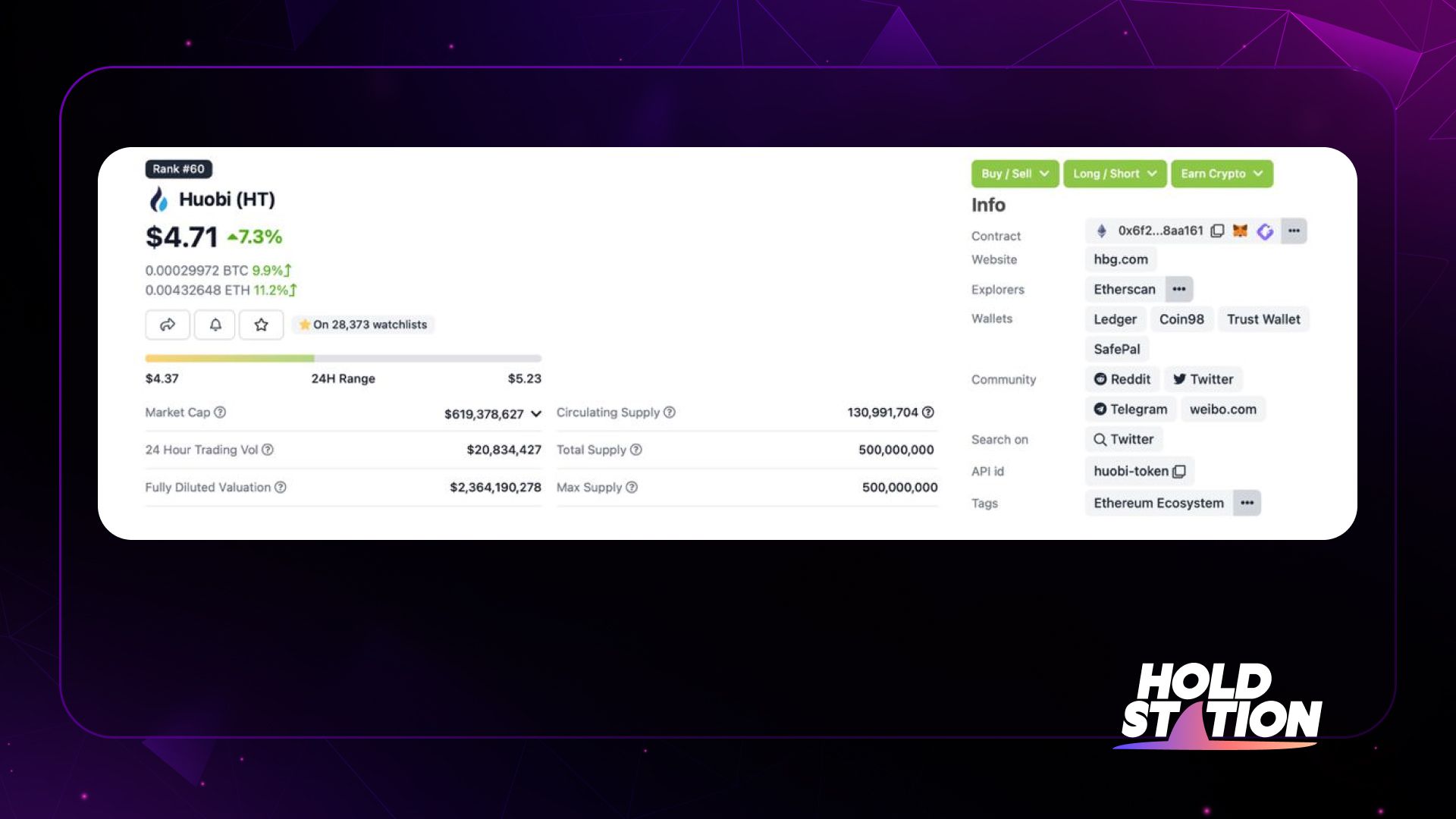 Huobi's Proof-of-reserve
According to data from Nansen and published by Huobi, this cryptocurrency exchange has more than 3 billion USD in reserve assets, with nearly 30% HT tokens, followed by 23% USDT, about 15% TRX tokens, BTC and ETH are around 14% and 4% respectively. From there, it shows investors that this exchange owns a large amount of USDT (about 750 million USD) and the rest of the assets are other electronic devices, but the amount of BTC and ETH reserves is relatively low when these two tokens are a safer haven asset than the TRX token.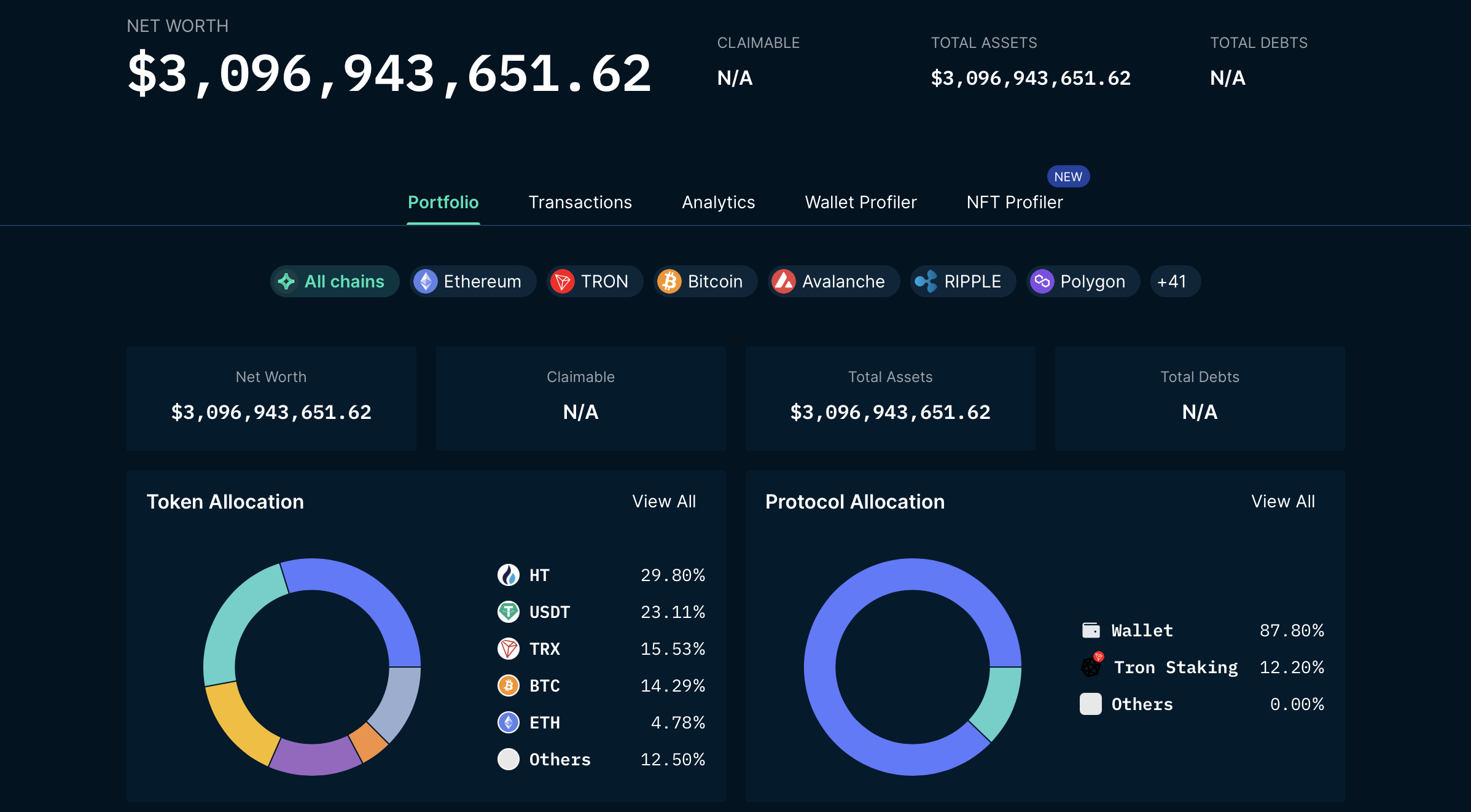 Summary
This new strategy of Huobi promises to attract new investors to the electronic turning market. In addition, Huobi will strengthen the position and confidence of this exchange for old investors after the FTX incident happened. In addition, this strategy also brings Huobi worldwide to attract investors from emerging markets.
Disclaimer:
The information, statements and conjecture contained in this article, including opinions expressed, are based on information sources that Holdstation believes those are reliable. The opinions expressed in this article are personal opinions expressed after careful consideration and based on the best information we have at the writing's time. This article is not and should not be explained as an offer or solicitation to buy/sell any tokens/NFTs.
Holdstation is not responsible for any direct or indirect losses arising from the use of this article content.