Since the start of the new year, the cryptocurrency market has been surprisingly positive. Several assets have witnessed price rises in the previous three weeks, including Bitcoin, which gained over 37% to trade above $21,000 for the first time in two months, while $APT has grown by more than 300% since the beginning of 2023.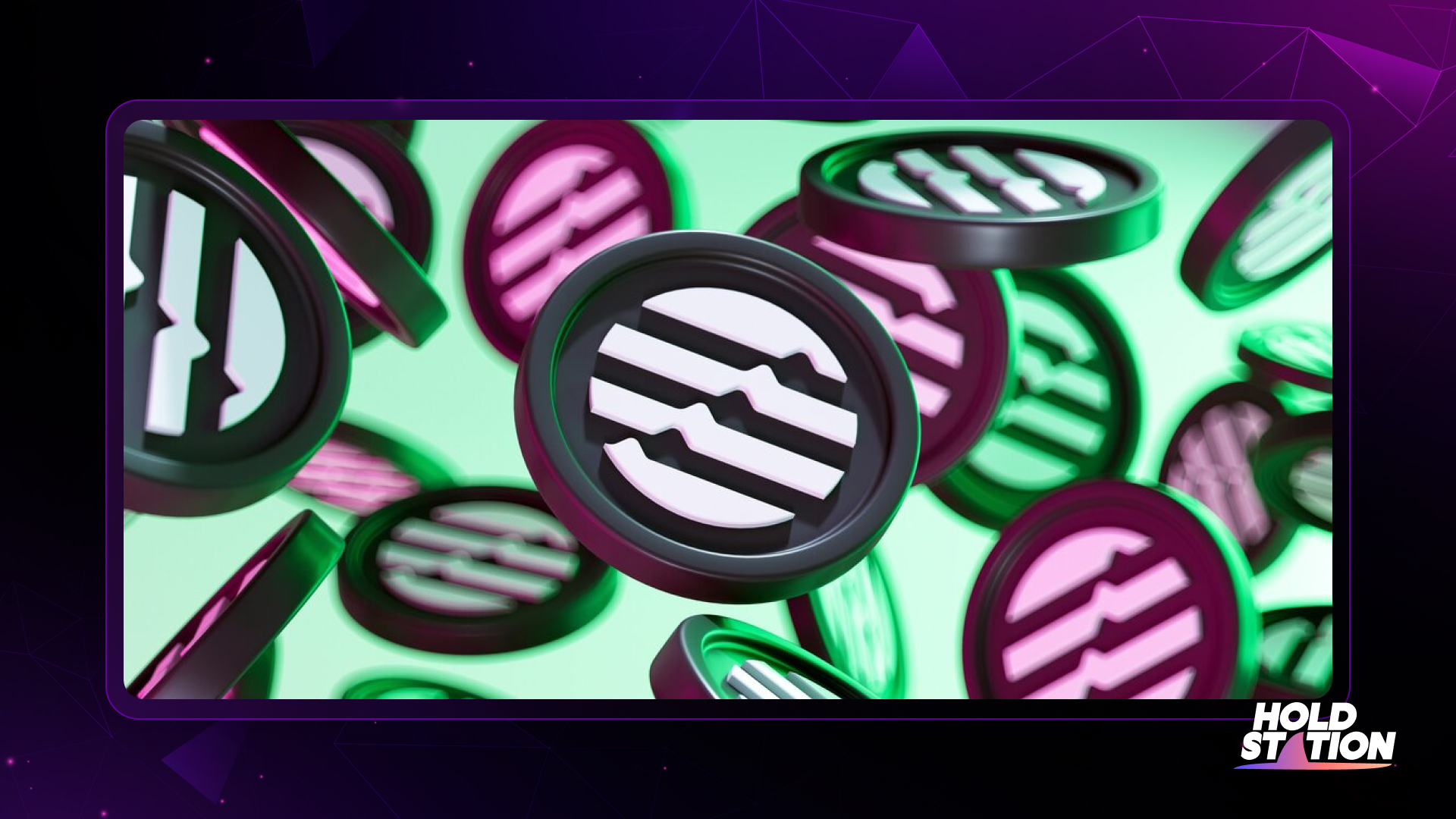 Bullish Market
While BTC is a remarkable achievement, altcoins have been the true market stars, with several achieving stunning market performance. Aptos (APT), one of 2023's leading tokens, has gained 85.4% in the previous three days.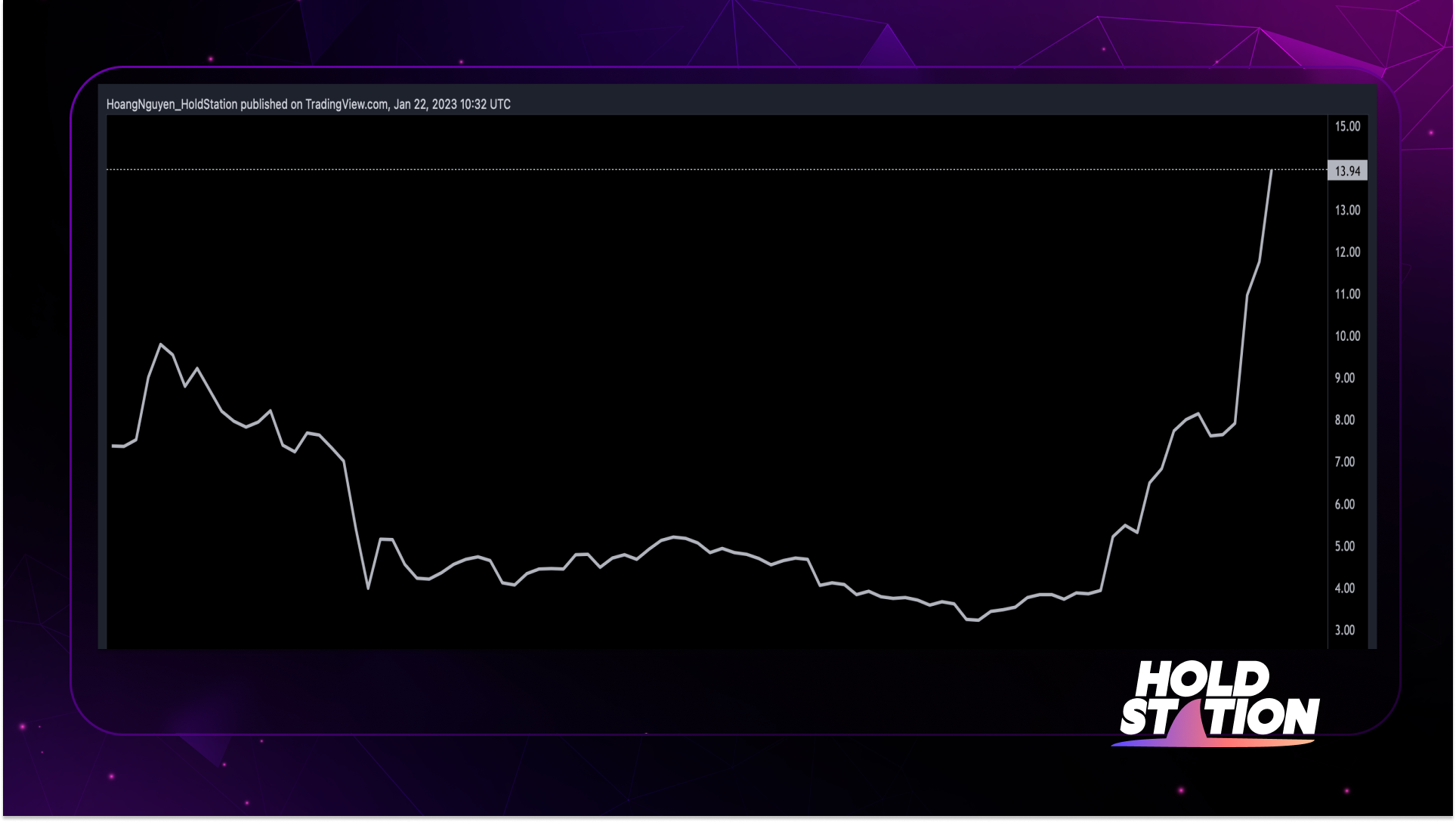 ‌‌APT has been one of the best-performing currencies in 2023, increasing by more than 300% since the beginning of the year. Although it is a young token, its price rise in 2023 outperforms that of numerous market heavyweights such as Ethereum (ETH), Solana (SOL), Ripple (XRP), and, of course, Bitcoin (BTC).
‌‌At the time of writing, Aptos (APT) is trading at a market price of $14. The token's daily trading volume has also increased by 22.27%, reaching a value of more than $2 billion, according to CoinMarketCap.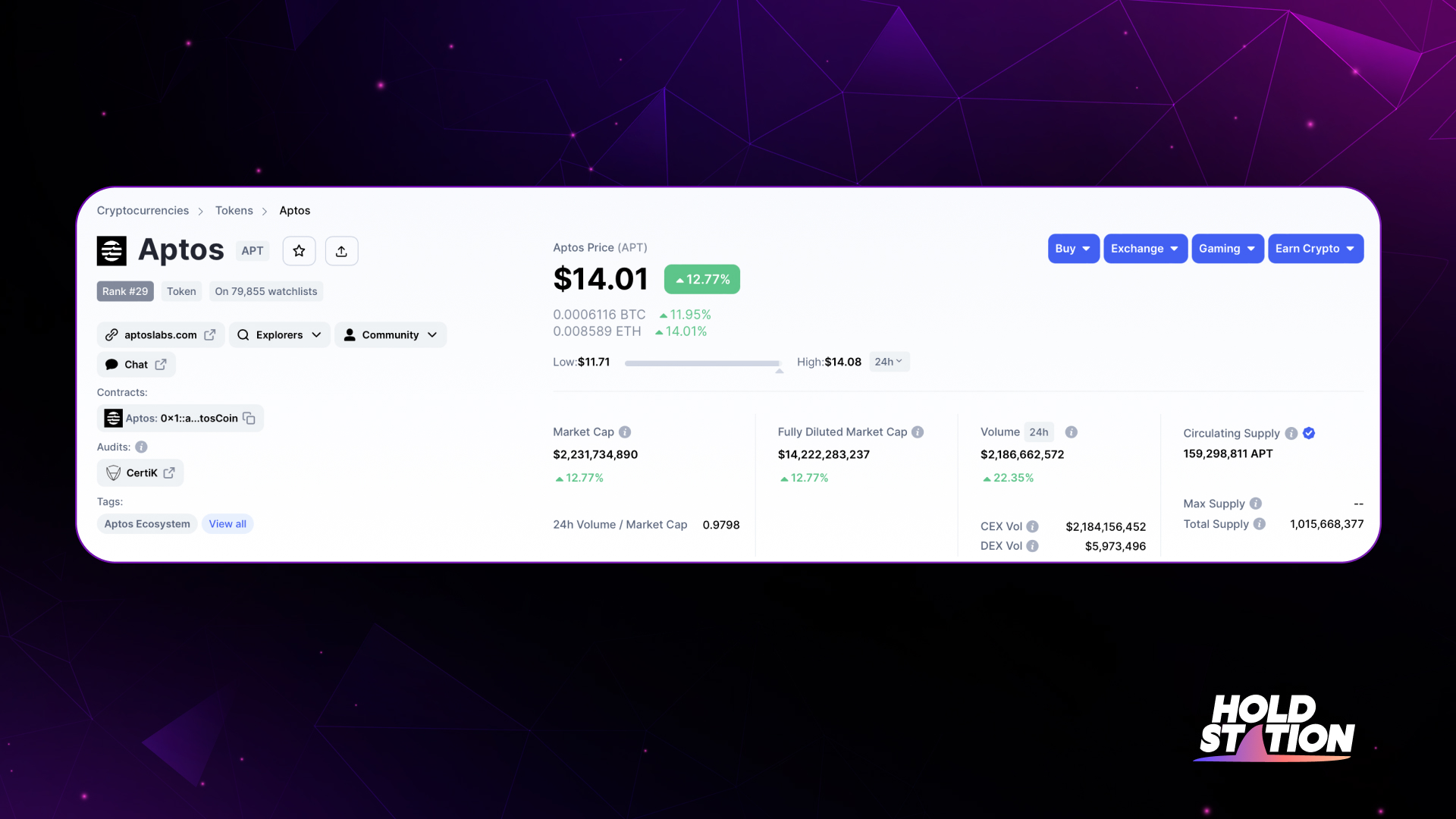 ‌‌What's New On Aptos Blockchain In 2023?
Aptos was launched on October 22, 2023, making it one of the crypto space's newest ventures. On October 23, the APT token reached its all-time high of $10.25. However, because of the FTX crisis that happened in November, APT began the new year trading at $3.43. Many reasons have contributed to the recent substantial increase in the price of APT.
‌‌PancakeSwap Adopt Aptos Blockchain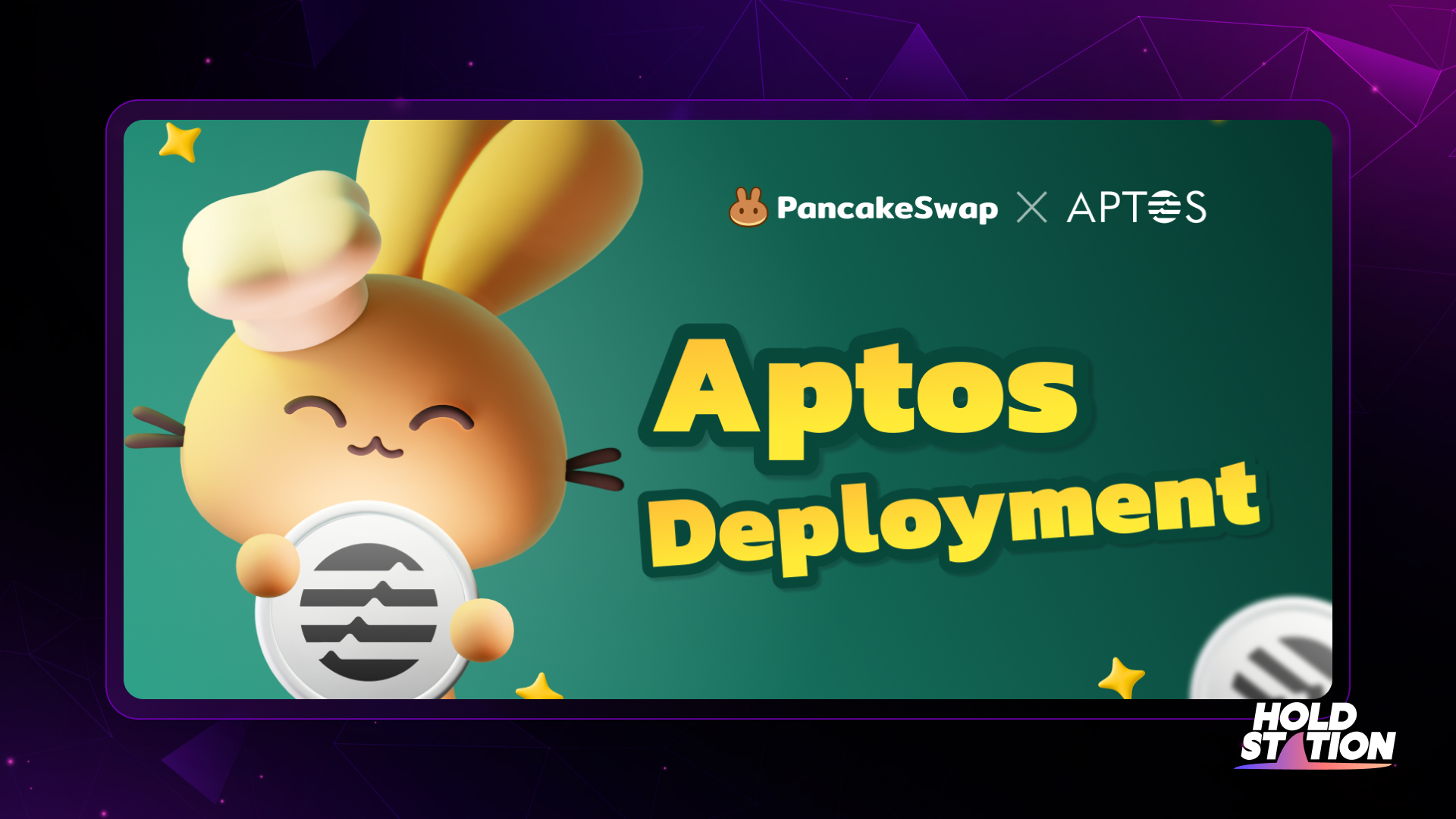 Following a community proposal, PancakeSwap, the largest DEX on the BNB Chain, announced its launch on the Aptos blockchain on January 6. The price of APT increased by 97.6% the week after this news, signaling the start of APT's price climb in 2023.
‌‌Atomic Wallet Support APT
On January 13, Atomic Wallet, one of the most popular cold crypto wallets with over 3 million users, stated that APT support would be available immediately.
‌‌Binance Liquid Swap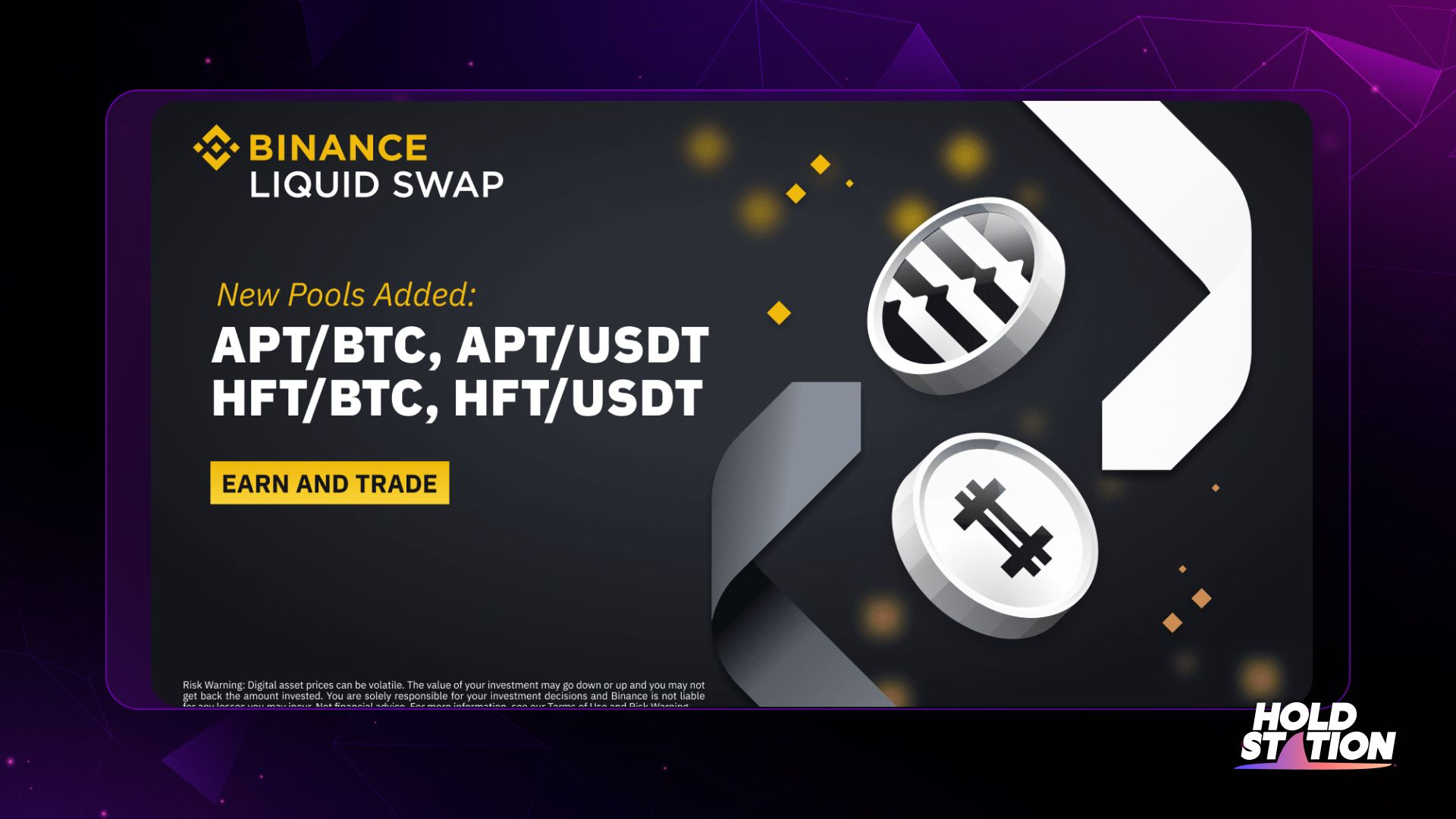 Binance Liquid Swap has opened four new liquidity pools, which include APT/BTC and APT/USDT pairs. In September 2020, Binance introduced Liquid Swap, a liquidity pool platform that lets users participate in crypto-financial products with DeFi (decentralized finance) characteristics while still benefiting from the convenience, security, and high liquidity of the world's top cryptocurrency exchange.
‌The investor can profit from their asset, which is APT, through Liquid Swap with a variety of liquidity pools that provide different products with a wide range of APYs (annual percentage yields).
‌‌The Potential Of Aptos Blockchain In 2023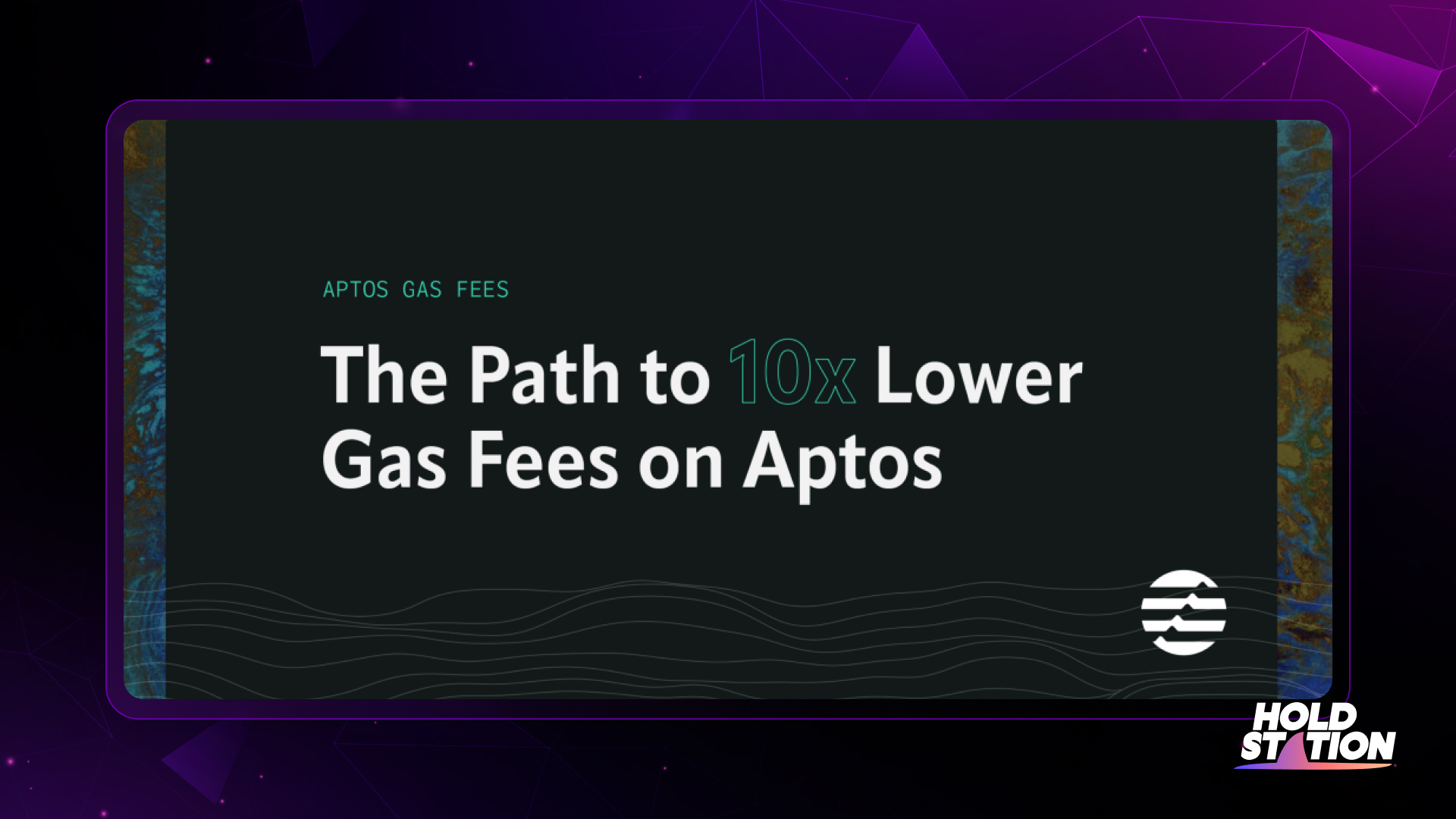 Aptos remains one of the top blockchains to watch out for in 2023. That is the new blockchain and ecosystem that could explode during the next bull season. In addition, the gas fee of the Aptos blockchain will be optimized to reduce the gas fee 10x, thanks to the feedback from the community. The roadmap to reduce gas fees will be divided into 3 main phases:
Early January 2023: Improve operations on NFT data to drop prices by 10x for dynamic NFTs.
Q1 2023: Build gas-efficient data structures with end-to-end support from guides to indexing.
Late Q1, early Q2 2023: Devise an advanced gas model that separates storage and execution costs, thereby providing demand-driven gas costs for execution.
Initially, the team set out to reduce gas rates by 10 to 100x with a plan that might be even more substantial. To validate the possibility, Aptos spoke directly with many ecosystem builders, including Aries, AUX, Econia, Ferum, Nutrios, Pyth, Souffl3, Switchboard, Topaz, Tsunami, and many more. These interviews and the exploration of such transaction data on-chain led to the following insights:
A coin transfer on Aptos (aptos_account::transfer) can cost around .00055 APT.
Many DeFi operations land in the range of .003 to .005 APT.
The gas cost has primarily been dominated by execution at 50%+ and item creation at more than 20%.
If successful, this will be a massive improvement for the Aptos blockchain, and the APT token may continue to grow strongly in Q1 and Q2 of 2023. However, the current APT token price is relatively high and may need correcting around $13 for sustained growth.
‌‌Reviews And Summary
The market was doing pretty well in January as BTC crossed the 21k mark for the first time in 2 months. Since then, it has been a stepping stone for altcoins to grow strongly, especially the APT token of the Aptos ecosystem, with a growth of about 300% in the same month.
‌‌Besides, although the APT token has grown a lot, it can still be considered for long-term investment because Aptos is a potential new ecosystem. Therefore, it can attract cash flow so APT tokens can still be steady growth. However, $APT has just had an enormous expansion of about 300%, so investors should not rush to buy tokens at this time.
---
Holdstation Wallet - Your Gate to Web3 💜🦈
Make DeFi as easy as CeFi!
Disclaimer:
The information, statements and conjecture contained in this article, including opinions expressed, are based on information sources that Holdstation believes those are reliable. The opinions expressed in this article are personal opinions expressed after careful consideration and based on the best information we have at the writing's time. This article is not and should not be explained as an offer or solicitation to buy/sell any tokens/NFTs.
Holdstation is not responsible for any direct or indirect losses arising from the use of this article content.