MUN Blockchain - the layer 1 blockchain that focuses the remittance industry - has officially confirmed that it will allocate 20 million tokens out of a total supply of 100 million tokens for the airdrop in Q4/2022. Let's analyze the project with Holdstation and find out how to participate and receive this attractive reward!
What is MUN Blockchain?
MUN Blockchain is layer 1 built on Cosmos with Proof-of-Stake mechanism that develops an ecosystem that allows anyone to transfer money across borders at almost zero cost through MUN coin or coin-based assets like M-USD, M-EUR or M-GOLD.
Transactions of $MUN between wallets will be free, while $USD (M-USD), $EUR (M-EUR) or gold (M-GOLD) is also free of charge but will incur a 1% fee when transferring fiat.
The transaction processing speed can reach 10,000 TPS (depending on the number of nodes at each time, compared to the same project - XRP - about 1,500 TPS on average, which is quite impressive but still needs actual proof of the efficiency), about 5% of nodes accept no transaction fees and users have 3 options:
Free
Slow (less than $0.01)
Fast (~$0.05)
This idea is not new because one of the core applications of blockchain is decentralized transactions around the world and there have been several major blockchain projects already implemented such as XRP or Stellar. The model of these three organizations is as follows:
XRP focuses on banks and allows them to transact interbank cheaper than traditional methods like SWIFT or SEPA.
Stellar works together with MoneyGram - a P2P payment and remittance company, users can buy Stellar Coins or Stellar-backed stablecoins at MoneyGram and transfer them internationally.
MUN blockchain design a self-sufficient ecosystem between sender, intermediary and receiver ⇒ independent of 3rd party.
XRP already owns a file of many financial giants but is facing issues related to securities legality, so this may be a point to note for MUN.
Tokenomic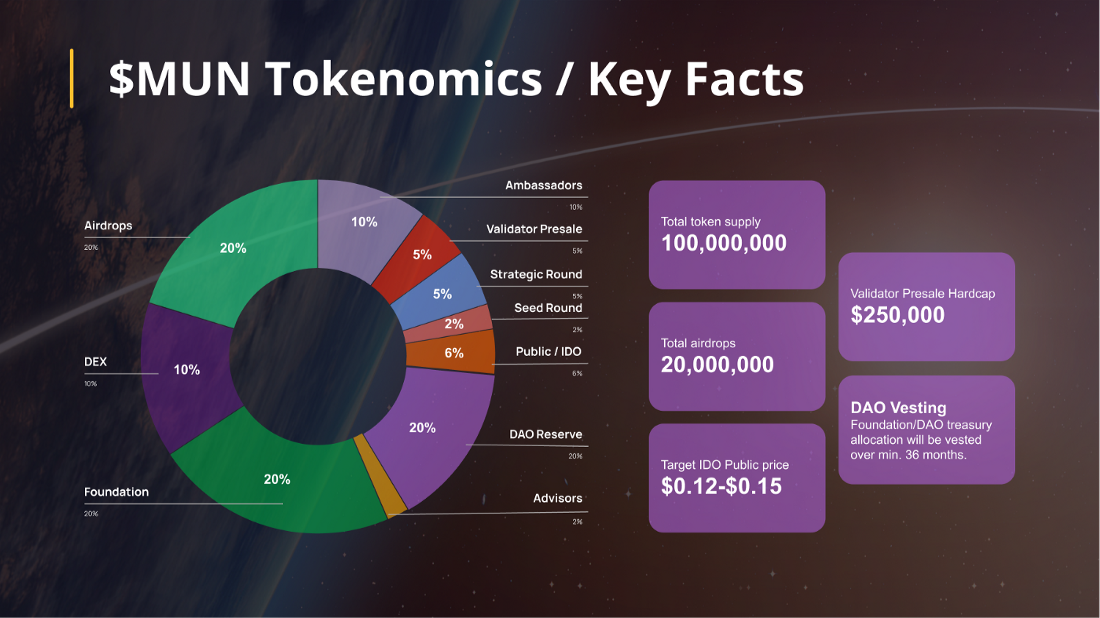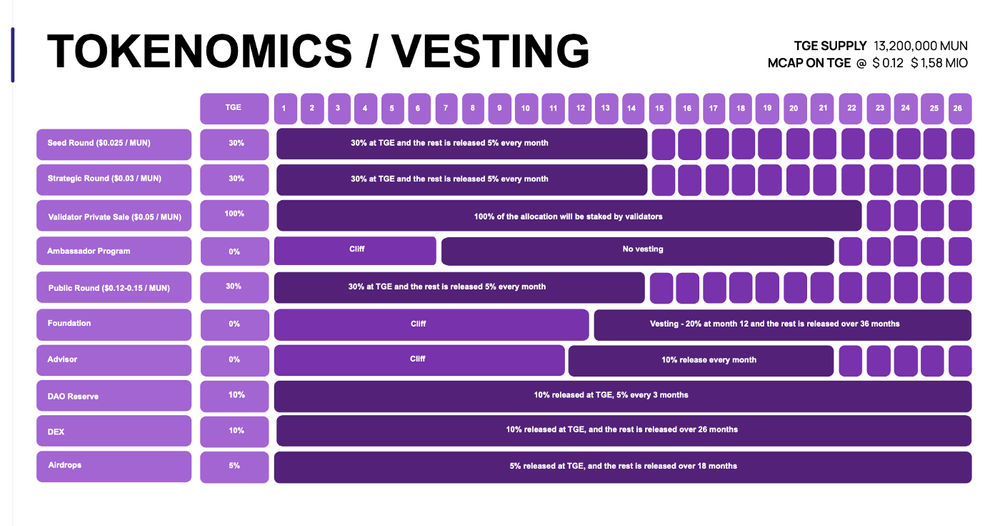 Ambassador Program: 0% at TGE with a 6-month cliff/hold, 100% released after that.
Foundation: 0% at TGE with a 12-month cliff/hold. 20% released at month 12, and the rest is released over 36 months following a vesting schedule.
Advisor: 0% at TGE with an 11-month cliff/hold. 10% released every month after that.
DAO Reserve: 10% released at TGE, 5% released every 3 months after that.
DEX: 10% is released at TGE, and the rest is released over 26 months.
Airdrops: 5% released at TGE; the rest are released over 18 months after that.
Funding Rounds
Seed ($0.025 / MUN): 30% at TGE; the rest is released at 5% monthly.
Strategic ($0.03 / MUN): 30% at TGE; the rest is released at 5% monthly.
Validator Presale ($0.05 / MUN): 100% of the allocation will be staked by validators from day 1.
Public Round ($0.12–0.15 / MUN): 30% at TGE; the rest is released at 5% monthly.
Target IDO Public price: $0.12-$0.15
Validator Presale Hardcap: $250,000
The TGE (Token Generation Event) Supply, when the Mainnet is deployed, and the tokens are generated, will be 13.200.000 $MUN. The market cap at TGE will be $1.580.000 with a price of $0.12 per $MUN token.
In the first month, the community holds about 2,800,000 $MUN (Airdrop + IDO) / 8,200,000 $MUN in circulation, the rest would be owned by the team and investors ⇒ can influence the price. Then gradually allocate, by the 6th month, it is important to note that the Ambassador group will have 10% of the total supply.
Remittance and Governance Token Functions ⇒ The main driver of the price increase will be the need to trade in $MUN.
Q3 2022: Testnet
Q4 2022: $MUN Airdrop
Q1 2023: Mainnet, Staking, and Governance
Q2 2023: Onboarding MUN Brokers
MUN Brokers as cash-in and cash-out shops. The MUN Remittance System is designed to deliver easy use for everyone. Money can be transferred in 3 simple steps: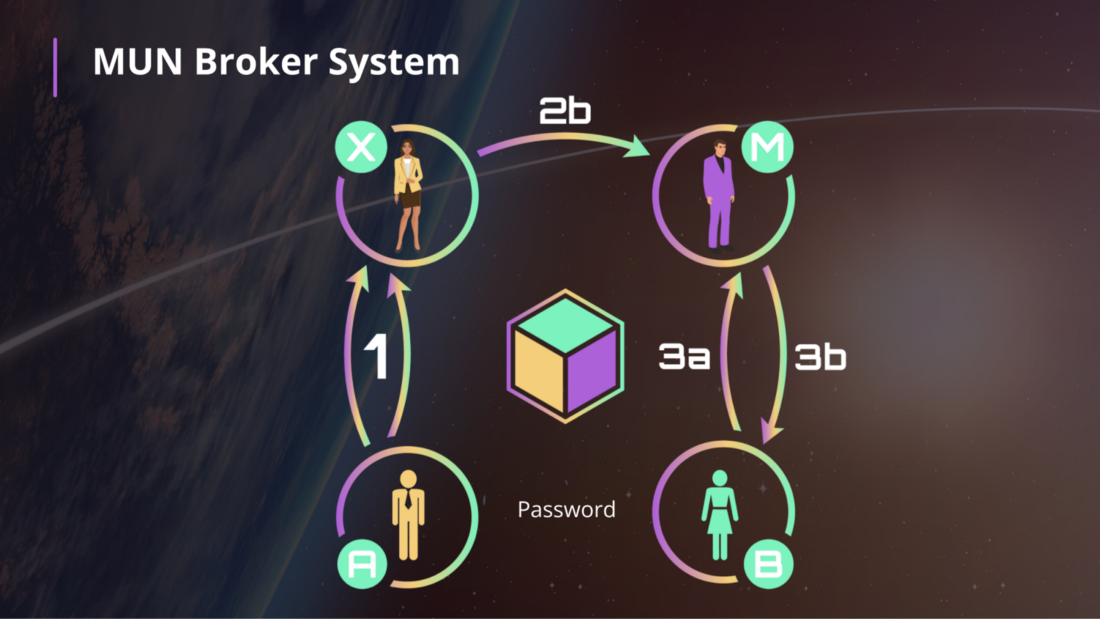 BOB (A) approaches his local MUN-Broker (X) in his city and gives a sum of money in cash that is to be transferred to ALICE (B) in another, usually foreign, city or country. Along with the money, BOB specifies a password that will lead to the money being paid out.
The MUN-Broker X sends the money (2b) to the other MUN-Broker M in the recipient's city and informs him about the payout.
Then, the intended recipient ALICE (B) now approaches Broker M and tells him the agreed password (3a). If the password is correct, then M releases the transferred sum to her (3b) in the local currency.
Q3 2023: Cross-border Payments
Q4 2023: MUN Stablecoins
Airdrop
Stakedrop - Blockchain Stakers in the Cosmos ecosystem in the MUN Community including $ATOM, $JUNO, $STARS and $OSMO, may be eligible for the $MUN Stakedrop (Snapshoot on a random day in November 2022 and claim in December).
Misionairdrop - perform tasks (regularly monitor Discord project for updated information).
REKTDrop - for people who invested in $UST and $LUNA on Terra before the crash (details will be announced in the coming weeks - import Terra wallet into Keplr wallet).
Lockdrop - lock stablecoins like $BUSD, $USDC or $USDT and get $MUN rewards.
Airdrop Mission Guide
Claim 100 MUN Faucet to Keplr wallet.
Join Discord and claim the Airdrop role.
Follow the  Twitter HERE.
Step 1: Create Keplr Wallet HERE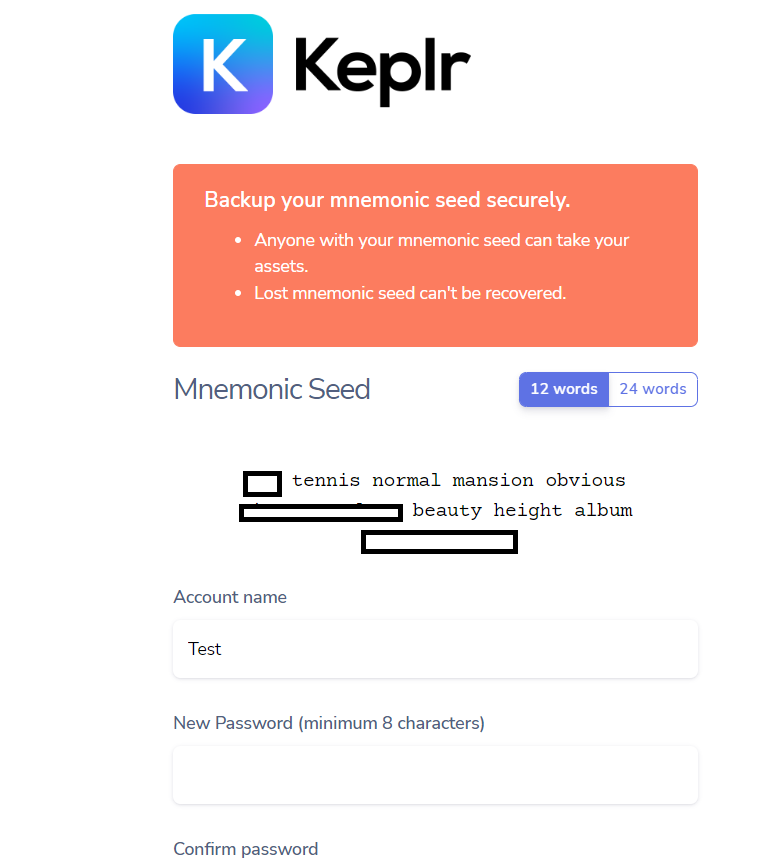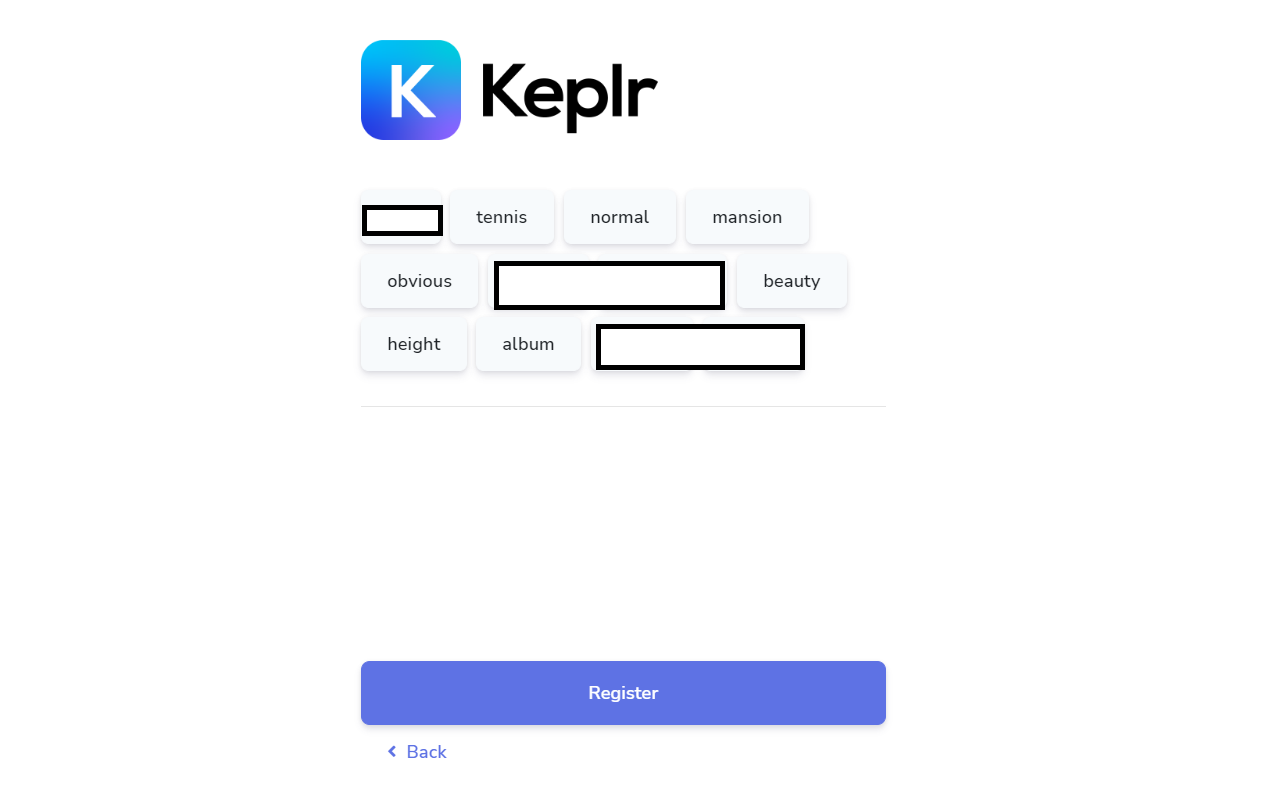 Step 2: Connect to MUN Wallet website HERE


Step 3: Copy the wallet address and paste it on the Faucet page HERE to receive the faucet. Each time will get 10 MUN and you need to repeat 10 times to get the required 100 MUN.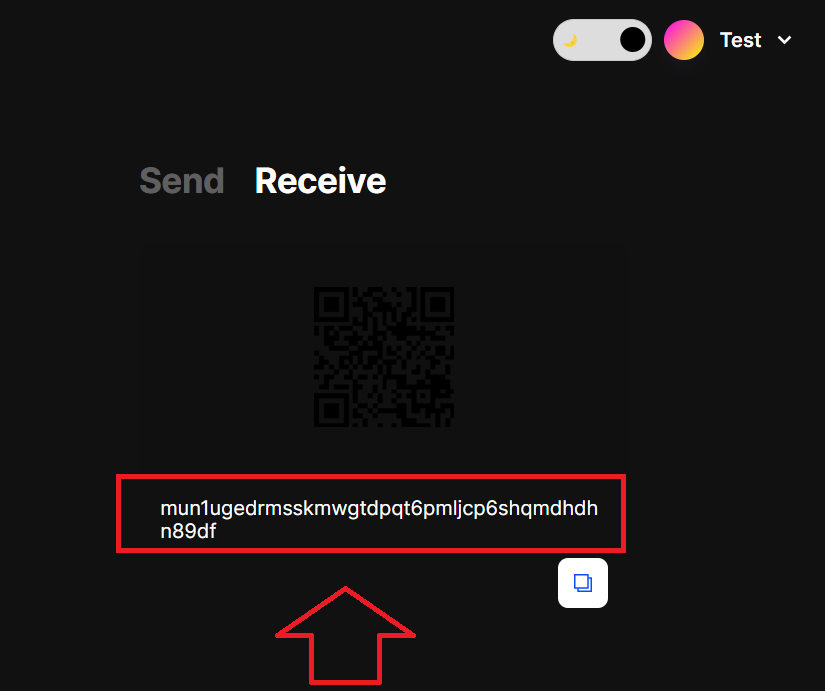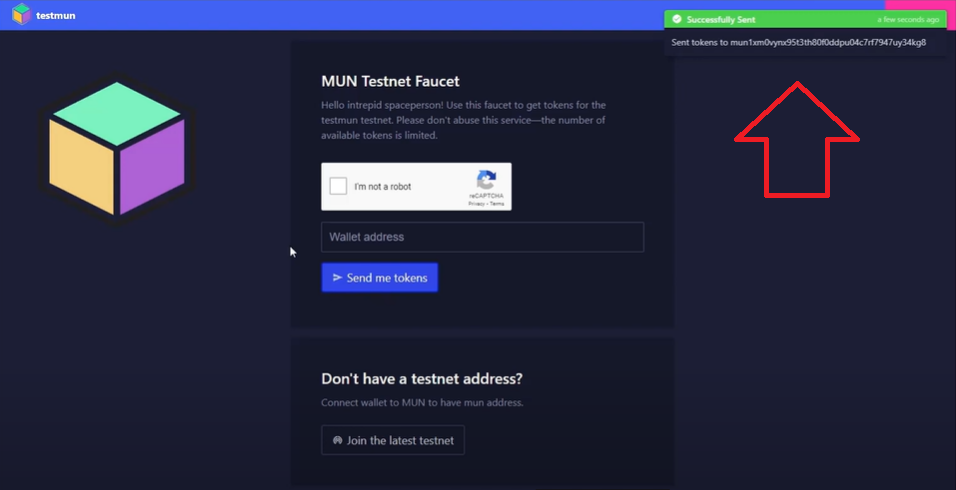 In case you encounter the "Faucet is empty, sorry" error, please wait for a while (maybe a few hours or days because of the high number of testers) and do it again.

Step 4: Join the project Discord HERE and click on the gift box icon to receive the Airdrop role.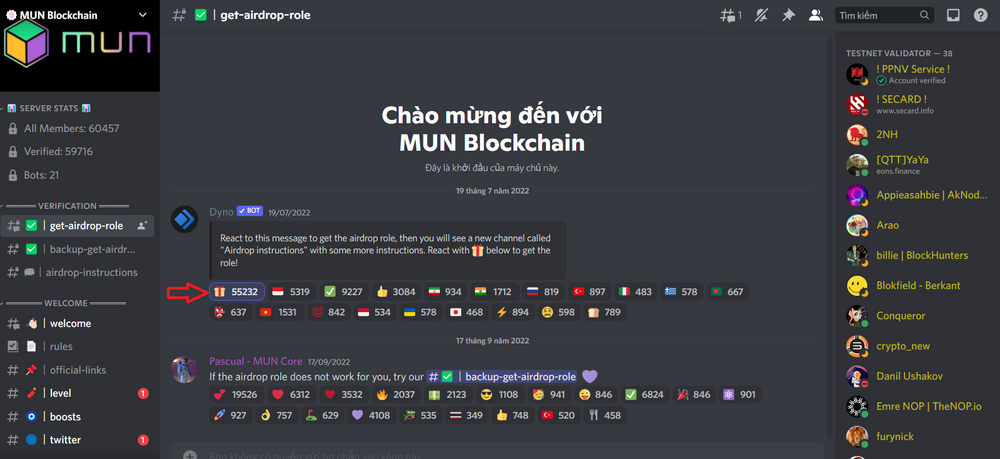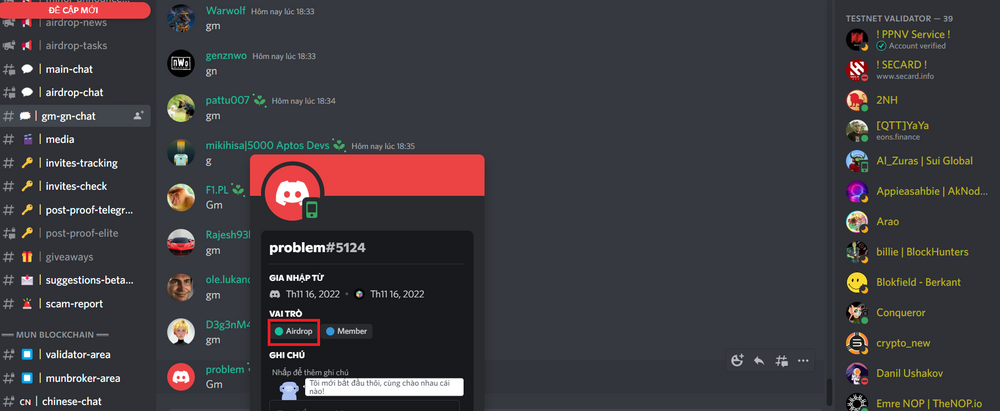 After that, you access MUN Stake HERE and stake a part of the received MUN faucet (the system may have an error when there are many participants or the team is updating, so you can wait for a while and then do it again).