The blockchain world is constantly updating trends and opening up opportunities to make money from people's daily activities. Previously, we had the trend of Play to Earn, Move to Earn, .. and now when the Web trend 3 approaches, a new trend appears that is "Engage to Earn" - join to receive rewards. Let's learn about the Taki project with Holdstation and does this new trend have the same chance of success as previous trends?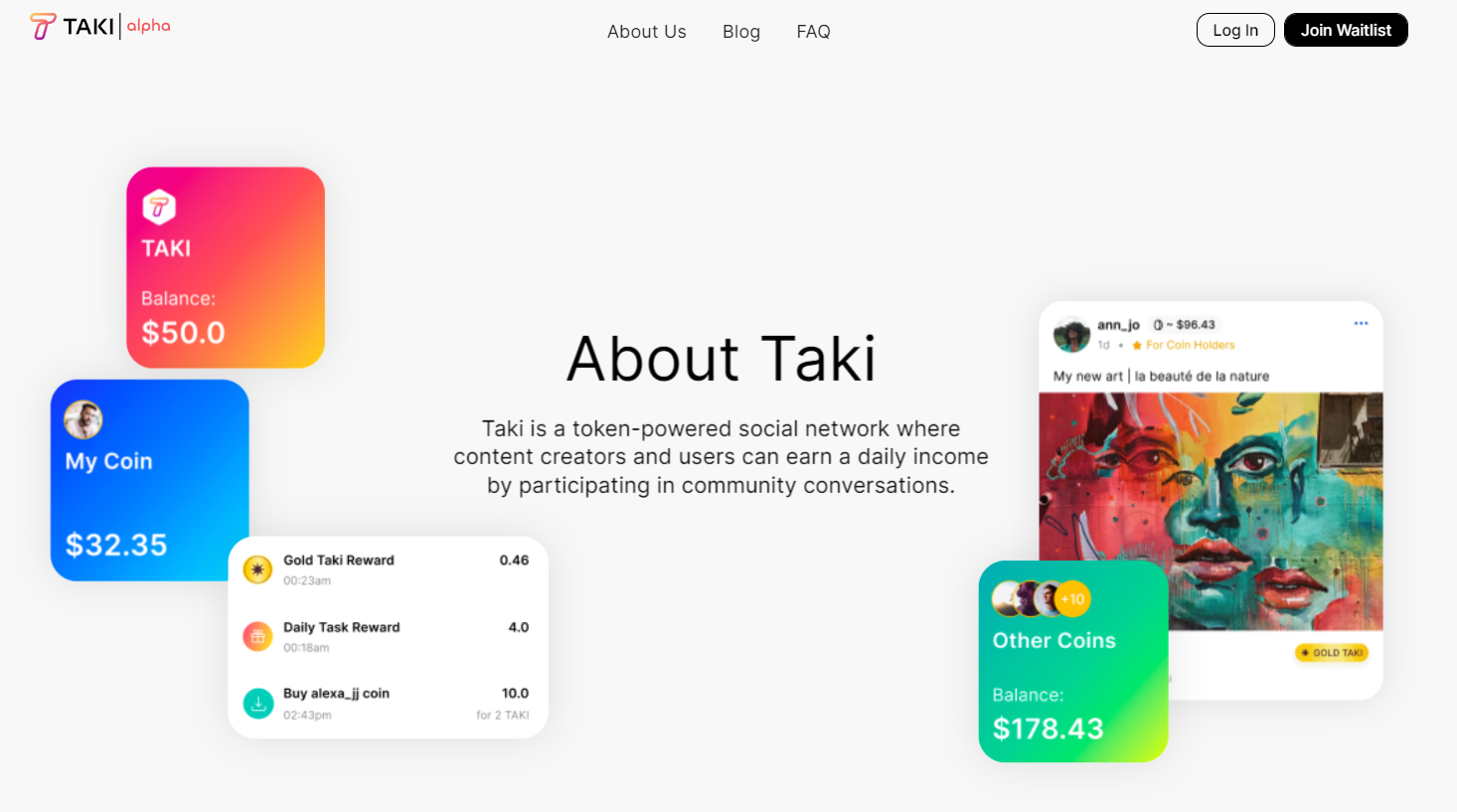 Taki overview
What is Taki?
Taki is a social networking application that allows users to earn money by participating and creating content on the platform.
Mechanism of action
Taki has a list of daily tasks for users such as: Posting content, commenting, buying and selling $TAKI tokens, sharing content, etc. When completing tasks, users will receive tokens.
For example, when users post content or comment on another person's post on Taki, they can receive Taki tokens from other people or from Taki as a way of rewarding or recognizing content.
Main function
Taki Wallet: Store tokens for users
User coin: Users can create their own coins, these coins represent the user's influence and contribution to the Taki community.
Gold Taki: Gold Taki as a way to tip an article or comment on this platform.
Reward: Reward every day when the user completes the task.
Stake: Stake token $TAKI with APR up to 100%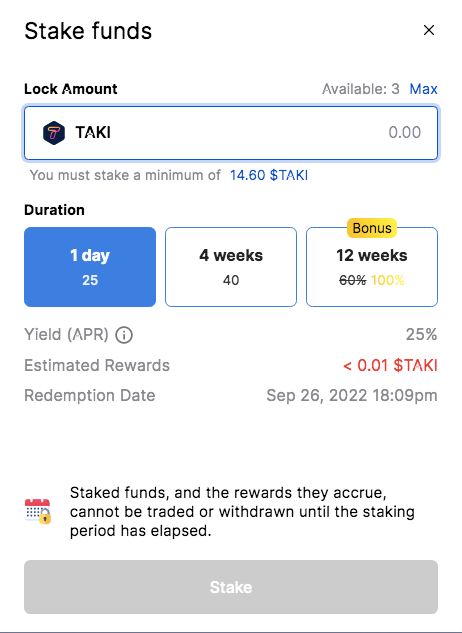 Product
Currently Taki has beta version of this application on Web and Android.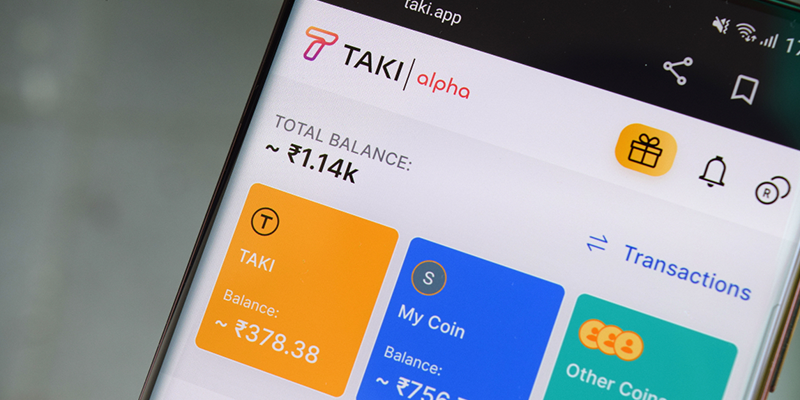 Tokenomic
$TAKI is the native token of the Taki application, but can also be used on the Solana ecosystem. Interactive rewards to earn distributed to users in the form of $TAKI. Users can spend $TAKI to deposit Gold Taki and buy User Coins, with more features planned in the future.
Ticker: TAKI
Blockchain: Solana
Contract: Taki7fi3Zicv7Du1xNAWLaf6mRK7ikdn77HeGzgwvo4
Token Standard: SPL
Token Type: Utility, Governance
Circulating Supply: 685,085,718.65 TAKI
Total Supply: 3,000,000,000 TAKI.
The price of this token has split by 10 since launch with the current price of $0.01229.
Allocation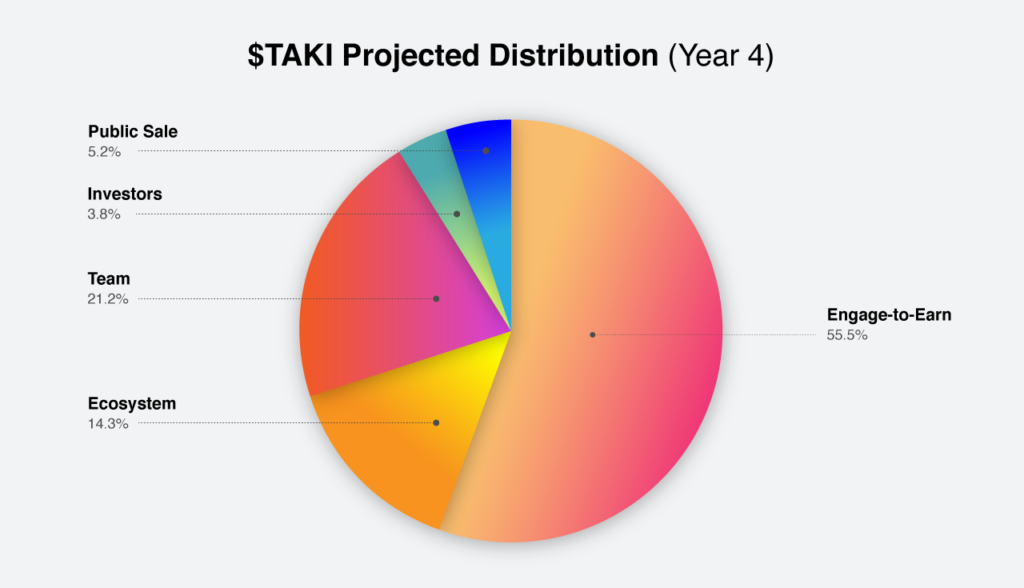 Backer
Taki has a quality backer, raising $ 3.45 million led by Alamenda Research, Coinbase Venture and many other names like Solana Venture and OKX…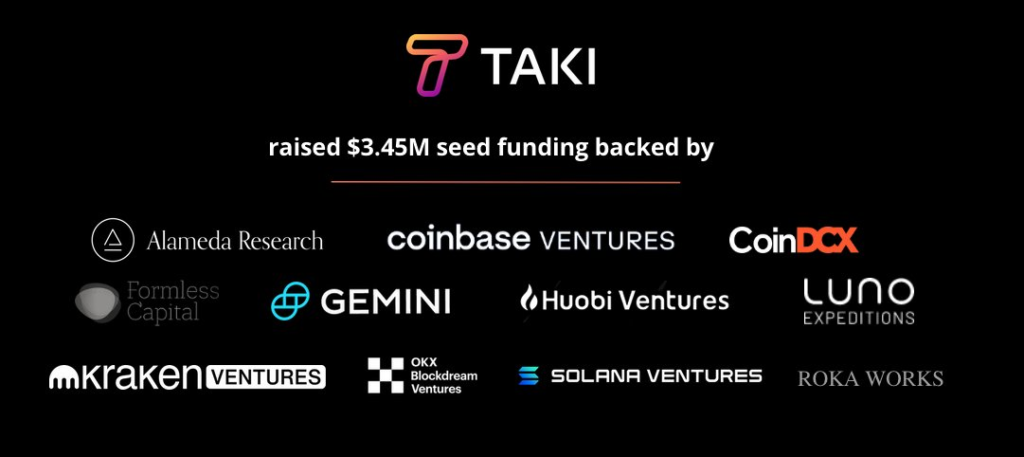 Would Taki - Engage to Earn be able to become trend?
Taki is not the first project to receive rewards from social networks, previously there was Solcial Network also built on Solana, or most recently Gari "India's Tiktok" with a pump of 92% in July. via. However, the biggest difference between Tika and other "Engage-to-Earn" projects is that the backer of Tika is more quality and more invested, but the number of users and community is still much smaller.
"Engage-to-Earn" projects in general and Taki in particular hardly succeed when users' social media habits focus on major platforms such as Facebook, Twitter, Tiktok or Youtube, etc. still not completed.
Although this is a risk-free opportunity, it is not really attractive because the rewards from working on Taki or staking are not worth much when the token value is low.