In the first 2 months of 2023, the crypto market became active when continuously experiencing token pumping x2 x3 according to Narrative such as LSD Narrative (Liquid Staking Derivatives for Shanghai Hard Fork update), AI Narrative follows the launch of ChatGPT, zk Narrative, and most recently China Coin Narrative when receiving news that Hong Kong is legalizing crypto.
So what events will lead the market and which projects should be concerned with? Let's find out with Holdstation through the article below so that you don't miss another narrative.
Polygon Labs launches Polygon zkEVM
Polygon announced its zkEVM Ethereum scaling technology will launch on mainnet beta on March 27.
Zero-knowledge rollups (ZK-rollups) bundle transactions into batches that are executed off-chain. Off-chain computation reduces the amount of data that has to be posted to the blockchain. Combined with EVM, developers can copy-paste code that works on Ethereum and use it to build on Polygon zkEVM without having to change a thing–all Ethereum tooling works seamlessly with Polygon zkEVM.
For over a year, Polygon zkEVM, Starknet, zkSync, and Scroll have competed fiercely to launch Ethereum-compatible Layer ZK, but none have released a real product for the community. Therefore, if successfully implemented as planned, Polygon zkEVM can create a boost for the Polygon ecosystem in particular and blockchain scaling solutions in general.
A list of tokens that could pump under Polygon Narrative
Kromatika is a DEX built on a smart contract powered by Uniswap and Chainlink Keeper technology. This allows traders to execute Limit orders optimally and without swap fees (still paying a fixed service fee) as well as avoiding slippage.
Some outstanding features such as Perp DEX, Gasless (partner with Biconomy for gassless swap), MetaDex Aggregator - aggregates liquidity from other DEXs such as UniSwap, 0xProject and 1 inch.
Token: $KROM
Market Cap: $5.2M
Circulating: 83M KROM
Total supply: 100M KROM

KROM is a utility token that can be used to pay for services. Going forward, Kromatika continues to expand the Gasless feature to Arbitrum, Optimism and releases a collection of NFTs that, as revealed, will benefit users.
Metavault Trade is a Perp DEX on Polygon - the fork of GMX. The operating model is almost the same with GMX such as RealYield, Tri-Token model.
Token: $MVX
Market Cap: $8.3M
Circulating supply: 2.3M MVX
Total supply: 4M MVX
Max supply: 10M MVX
However, the platform also actively develops new features. Upcoming innovations that could catalyze growth include:
Partnering with Buffer Finance to integrate Binary Options. This will help Metavault expand a segment of trading assets.
Build Casino 0xbets - increase revenue for MVX stakers when they can get % from loss on 0xbets. With the GamebleFi narrative getting hype recently in the crypto community, such as JustBet and Arcadeum ($ARC x50 after 5 days of launch), 0xbets is expected to continue to explode in the near future.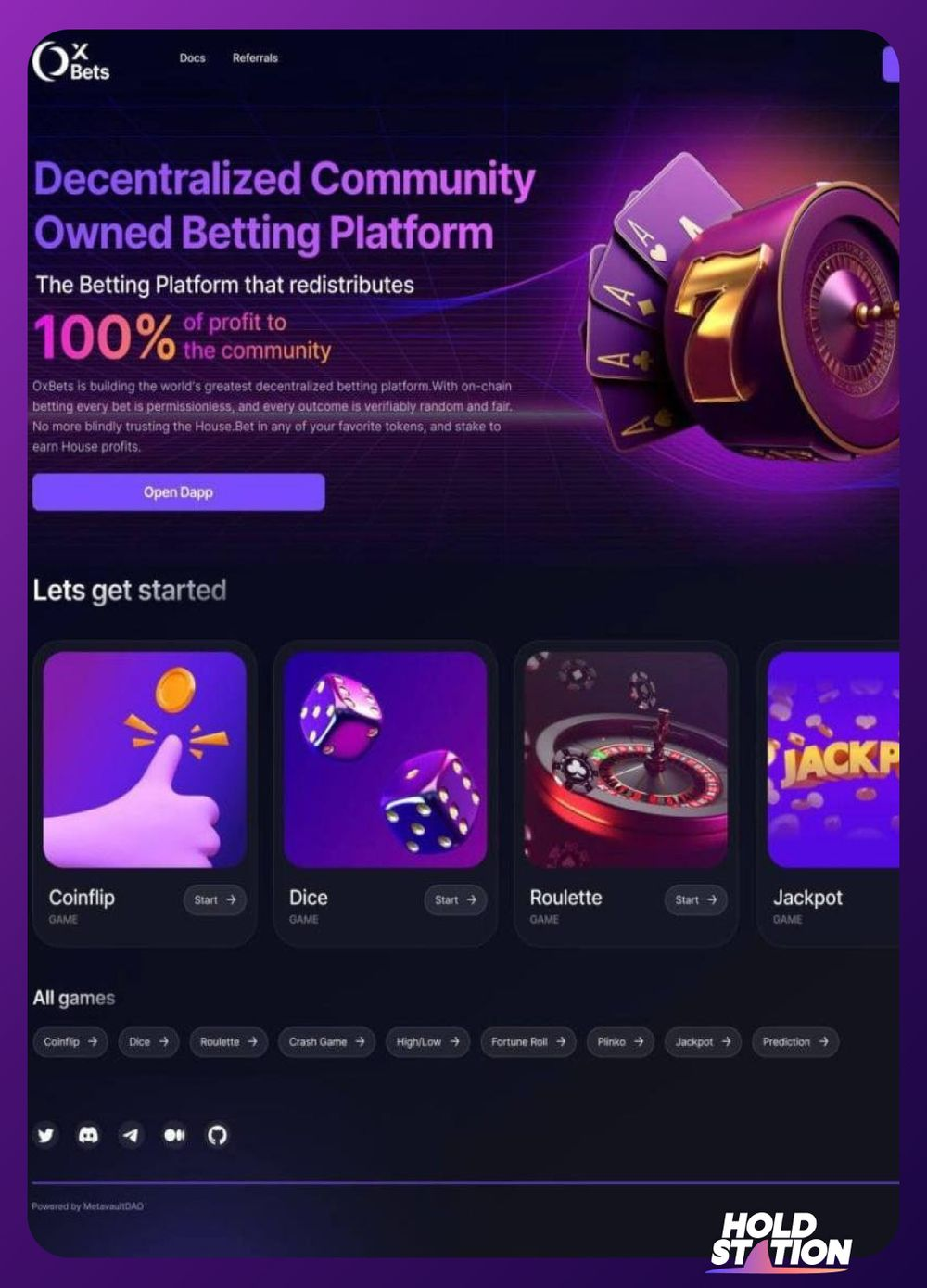 Incoming deployment on zksync => zk Narrative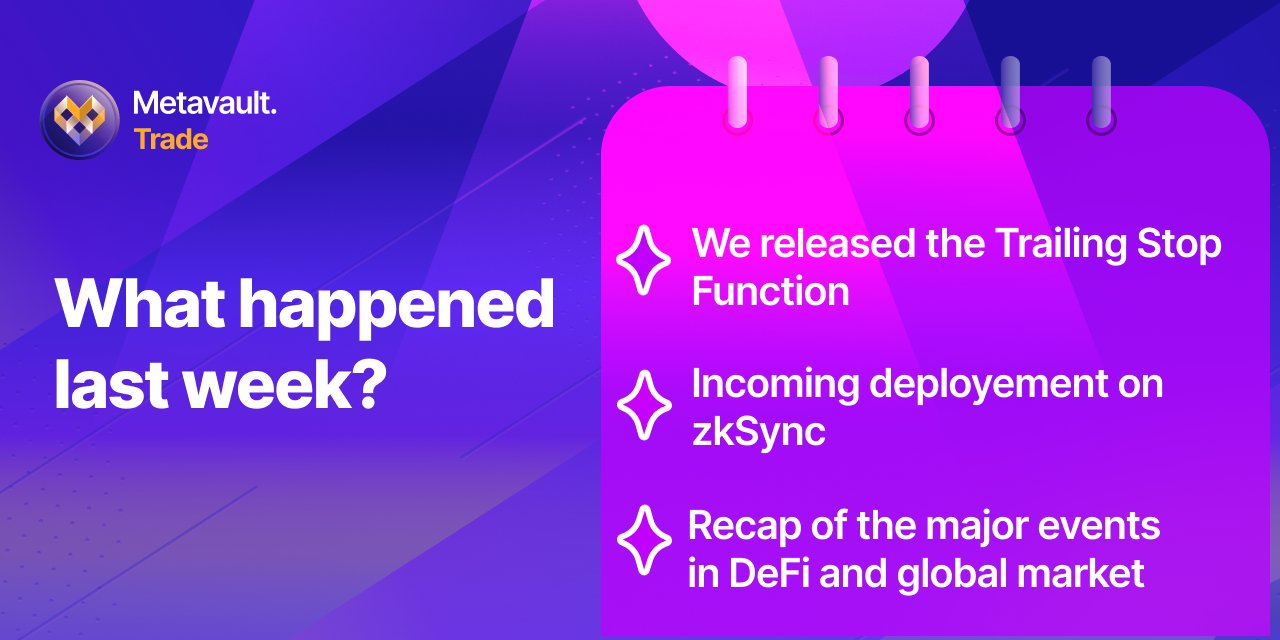 Token: $SPHERE
Market Cap: $38.18M
Circulating supply: 8.1M SPHERE
Total Supply: 8.9M SPHERE
Sphere Finance is an ecosystem optimizing & generating yield for $SPHERE holders through many DeFi protocols => The S&P 500 of crypto. Products include:
Dyson Money - Implement Farming Yield strategies on other projects like Uniswap and Gains Network and then divide the revenue among $SHPERE lockers.
SphereLend - blue-chip leveraged lending and borrowing platform for crypto like $MATIC or $ETH.
Preon Finance - cross-margin and interest-free lending.
The Sphere treasury is managed by a 4/8 multisig wallet with 5 exposed members and contains a total value of approximately $13.5 million (expanding $SHPERE). In the near future, new projects such as Covenant Bribes, Penrose, Galaxy Marketplace will be launched.
QuickSwap is a fork of the AMM & DEX Uniswap with the same basic features - Swap & Liquidity Pool. Currently, QuickSwap is the second largest TVL platform in the entire Polygon ecosystem.
Token: New $QUICK (1:1000 token split in March 2022)
Market Cap: $75.5M
Circulating supply: 900M QUICK
Total supply: 1B QUICK
QuickSwap also integrates VersaGames to release the Gaming Hub and also deploy a prediction market. Recently, QuickSwap has partnered with Gamma Strategies to help users implement optimal strategies to provide liquidity to pools.

The liquidity and trading volume data on QuickSwap recorded a steady uptrend. The next goal will be to design the veToken model to ensure economic sustainability of Quickswap and build the NFT Marketplace.
Gains Network is the company behind gTrade, a Perp DEX for trading crypto, FOREX, stocks, commodities & indices on Polygon & Arbitrum.
Token: $GNS
Market Cap: $271.5M
Circulating supply: 30,457,579 GNS
Total supply: 38,500,000 GNS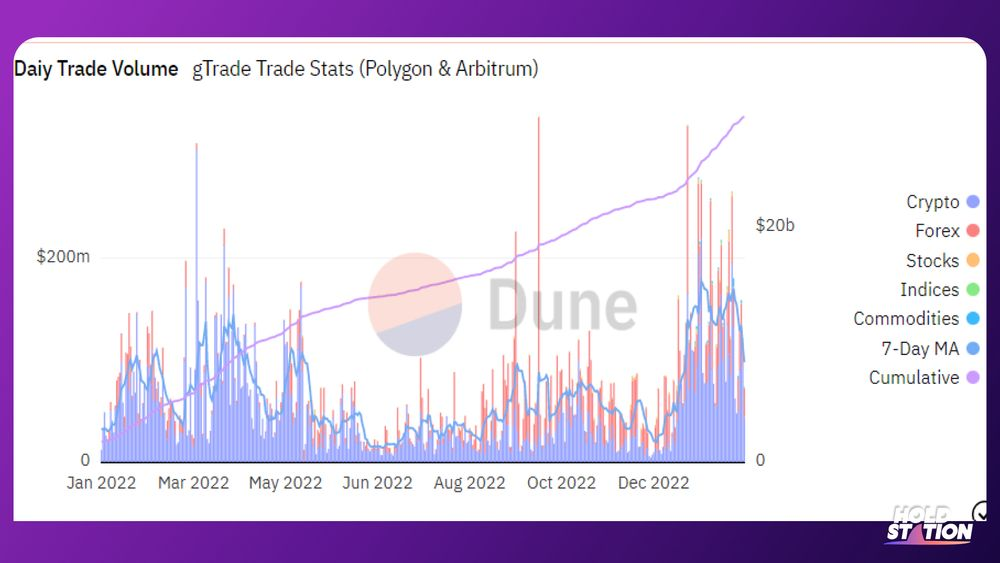 With the Real Yield model as well as good products and increased demand for Perp DEX, the platform is seeing growth in trading volume and number of users.
Token: $GHST
Market Cap: $83.5M
Circulating supply: 54.5M GHST
Total supply: 56M GHST
Aavegotchi is a community-owned NFT gaming protocol. Users can stake NFT Aavegotchi as an avatar to interact with Aavegotchi Metaverse. The platform was launched in 2020 and the player base is not as active as last season. But $GHST - the game's utility token - may experience short-term growth according to the Polygon narrative with upcoming improvements:
Partner with Polygon to be one of the first projects to embrace their Supernet technology launching on Mar. 20th - Gotchichain & $GHST will be the gas token.
Prepare to release Gotchi Guardians - Aavegotchi-themed cross-platform mobile survival game, made in Unity3D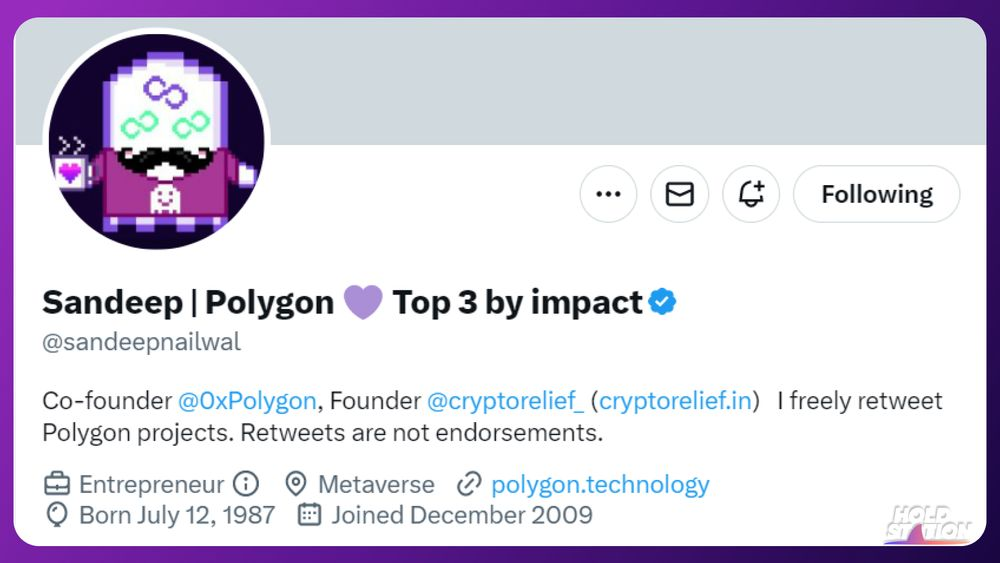 Co-founder Polygon, Sandee, using Aavegotchi as Twitter avatar may be a hint for good news.
Summary
As such, the launch of Polygon zkEVM will contribute to accelerating the overall growth of the entire Polygon ecosystem by easily attracting more cash flow from Ethereum. Therefore, grasping in advance the information of projects that are likely to benefit from this will provide good investment opportunities for everyone.
---
Holdstation Wallet - Your Gate to Web3 💜🦈
Make DeFi as easy as CeFi!
📲 Download now: IOS | Android
Disclaimer:
The information, statements and conjecture contained in this article, including opinions expressed, are based on information sources that Holdstation believes those are reliable. The opinions expressed in this article are personal opinions expressed after careful consideration and based on the best information we have at the writing's time. This article is not and should not be explained as an offer or solicitation to buy/sell any tokens/NFTs.
Holdstation is not responsible for any direct or indirect losses arising from the use of this article content.