What is ETHW?
ETHW is a hard fork of Ethereum, proposed by a group of miners from China, led by Chandler Guo. The reason ETHW was born is that ETH has always been the most profitable coin for miners, now if ETH moves to PoS, miners will be "unemployed" and valuable mining machines will also become useless ➡ need a "new ETH" that retains the PoW mechanism to allow mining.
👉  So now after The Merge, everyone who used to hold ETH will now own 2 ETH, one ETH – the official (PoS) and one ETHW – the PoW version.
How is ETW now?
Less than a day after The Merge, ETHW has officially mainnet, although there is no specific data on supply or marketcap. Chain ID of ETHW is different from Ethereum, so there is no need to worry about replay attack. To explore, you can add the ETHW network to Metamask using the following parameters:
ETHW Mainnet Info:
Network Name: ETHW-mainnet.
New RPC URL: https://mainnet.ethereumpow.org
Chain ID: 10001.
Currency Symbol: ETHW.
Block Explorer URL(Optional): https://mainnet.ethwscan.com
Currently, ETHW has been listed and traded on many reputable CEX exchanges such as FTX, OKEx, MEXC, Huobi, etc. However, due to low liquidity and limited deposit/withdrawal from exchanges,  most transaction related to ETHW is within each exchange, leading to different prices. In which, the largest amount of ETHW is stored on FTX.
In general terms - according to data from Coinmarketcap, ETHW price had a strong pump to nearly $60 right after The Merge successfully took place. However, after that, ETHW decreased with ETH and the market. Currently trading at ~$13, divided by almost 5 times from the ATH price.
In addition, ETHW has also officially opened a mining pool on Poolin.com. With the difficulty level as expected.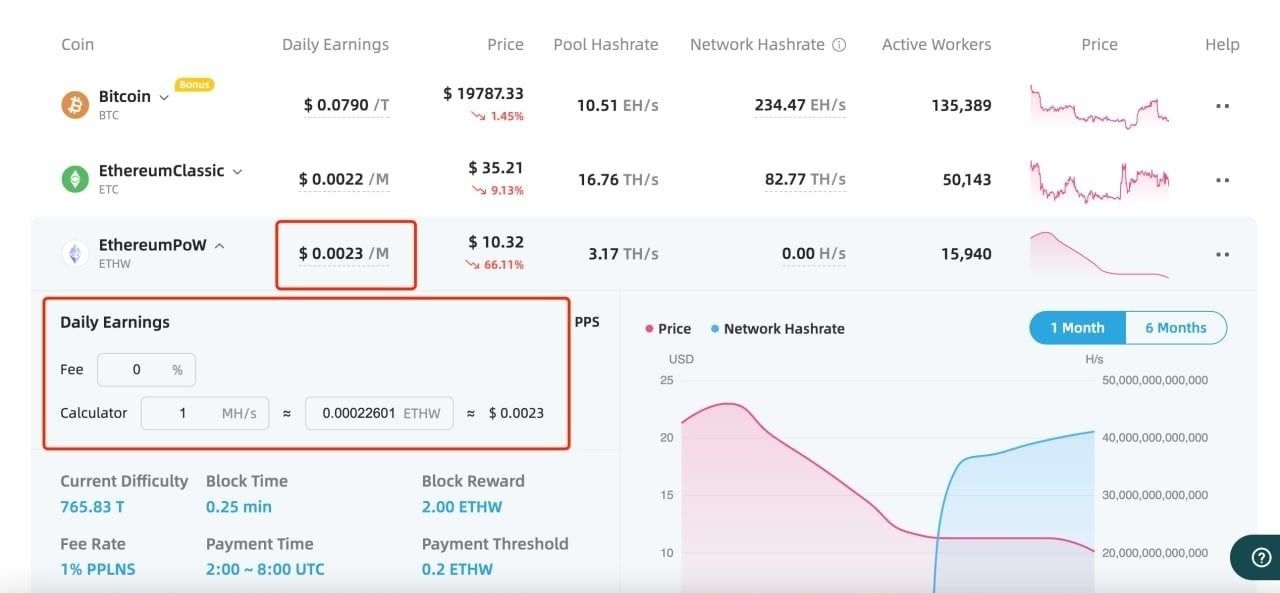 Ethereum Fair (ETF)
ETF is also a form of ETHW but was renamed ETF by Poloniex for a purpose that we do not know. This will probably hint a trick from Justin Sun in the future.
What to expect for ETHW?
 1. A big project self-developed and run by a team of Miners might sound implausible, but Chandler Guo is no ordinary person. He is said to have been behind the "back" for Ethereum Classic since 2016, and the ETHW team also includes people who have been a strong support for ETC. So it is entirely possible that this "backer" team will once again succeed with ETHW.
 2. A series of major CEX exchanges support and list ETHW. This may also be for their benefit, aiming to attract the inflow of ETH into the exchange. However, Justin Sun seems to have a "further expectation" for ETHW.
 3. Currently, most investors have no demand to buy and everyone "criticizes" ETHW. This is a psychological factor that makes it very easy for the "shark" to pump the token price.
Why You Shoudnt Buy ETHW?
Expectations are there, but why is my personal opinion not to buy ETHW? Simply because currently the minus point is still more than good points. If put on the balance of profit and risk, then ETHW will not be a good choice because:
 1. If ETHW has Chandler Guo behind its back, on the contrary, there is also opposition from many big boys in the community. Typically Vitalik, whose dream is ETH PoS. Vitalik once spoke at the Ethereum conference, saying that ETHW is not a concern for ETH. In the long term, ETHW has no value but is created by a group of people who want to make quick profits, he thinks that the community has enough from ETC.
 2. Most protocols now do not accept ETHW network. Big projects like Link, Aave or USDC do not support this chain.
 3. The ETHW team has not created a reputation – They used to "criticize" ETH because of the premine before the mainnet and thought that this was an unfair action to the community. But then ETHW itself premined to more than 2000 blocks, and continuously delayed the mainnet release date. After the launch, the network was immediately stalled and the chain ID was reported by Metamask to be the same as the BCH testnet.
 4. Currently, ETHW has almost no specific demand other than for miners to mine, of course they will also sell ETHW after that. While there is a tremendous selling pressure as all ETH holders receive the ETHW airdrop. Looking at the largest recent transactions, it can also be seen that most are transferring ETHW to high-priced CEX exchanges for sale.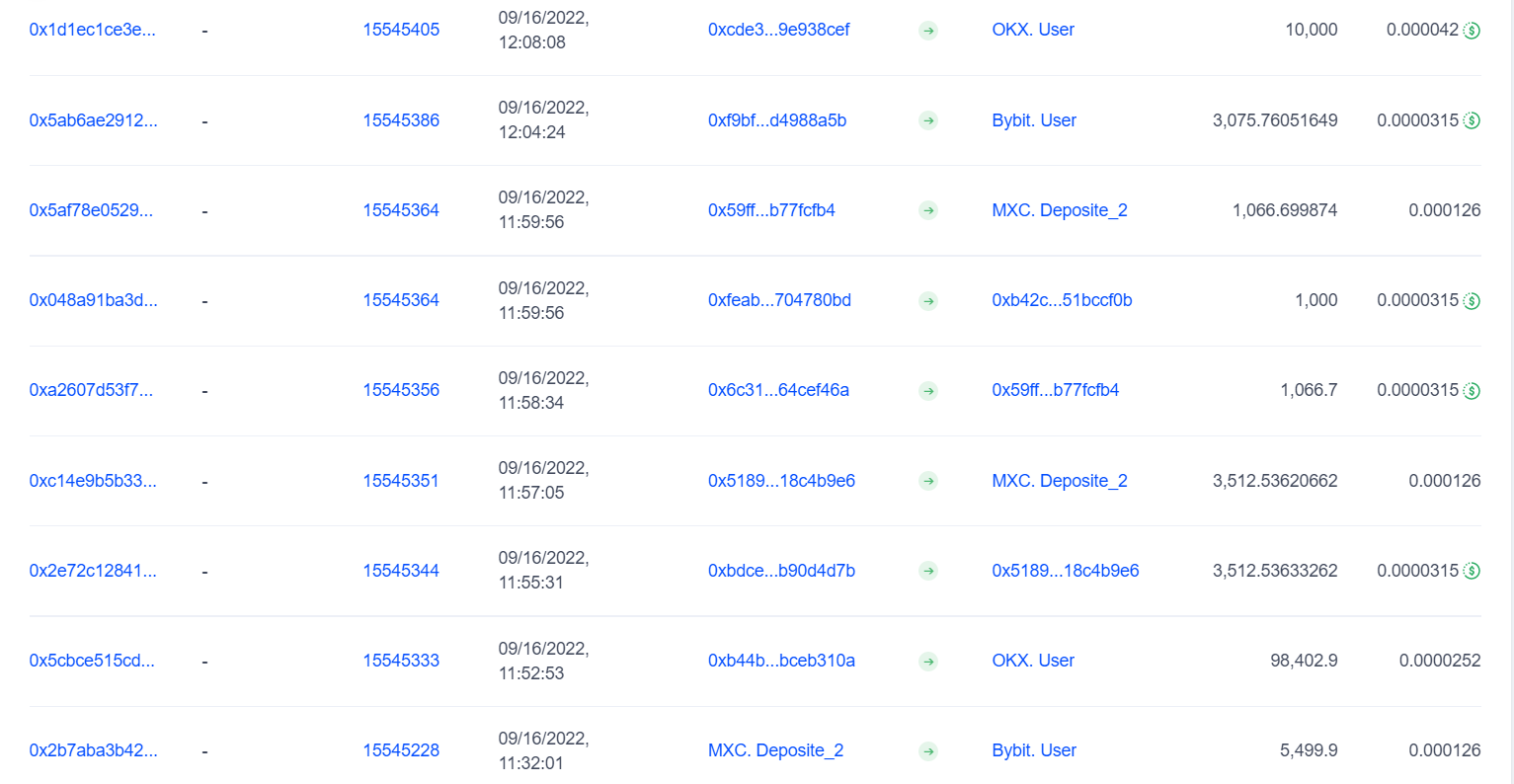 5. In addition to ETHW, there are now many sources of PoW tokens that can be mined to replace ETH such as ETC, RVN, FLUX, FIRO, BEAM, ...
Summary
ETHW has now been accepted and popularized by many CEX exchanges to the community. But maybe this is just an action that benefits the exchanges. The current ETHW token is still not worth using, the increase is just the expectation of a small group of people and the community does not believe in ETHW, mainly will want to discharge. In terms of return/risk, ETHW is not a good choice right now.