BitDegree, a leading educational platform in the Web3, is taking Learn2Earn technology to the next level by partnering with Unstoppable Domain.
Starting today, users who complete the Web3 course on BitDegree will be rewarded with $50 for Unstoppable Domains. That will not only help all course participants protect their Web3 name and on-chain identity but will also allow them to bring their qualifications and achievements to Web3 and metaverse applications.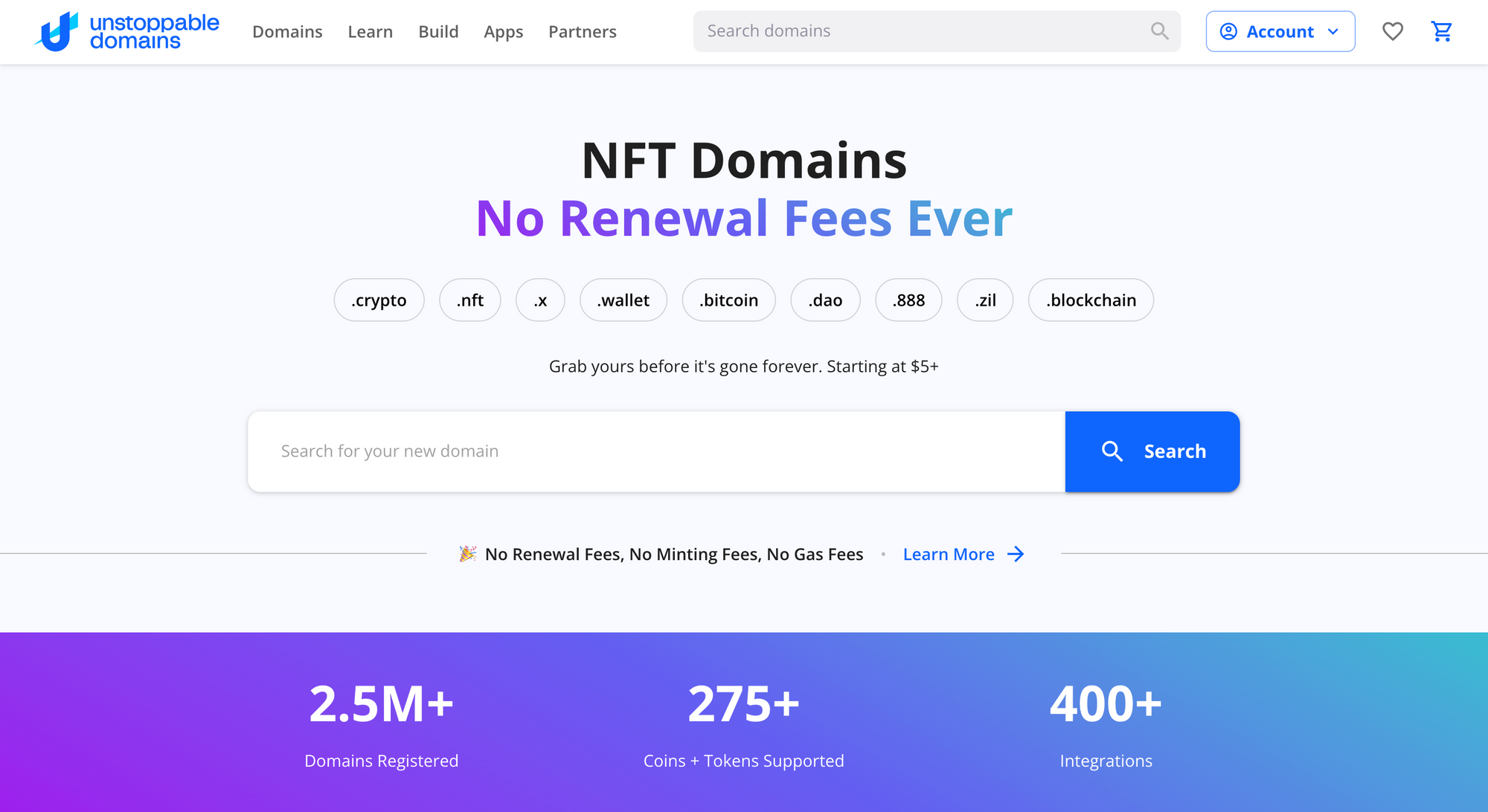 How to get $50 to buy a domain on Unstoppable
Step 1: Access the Bitdegree course here

Step 2: Connect with Metamask wallet or register using social networks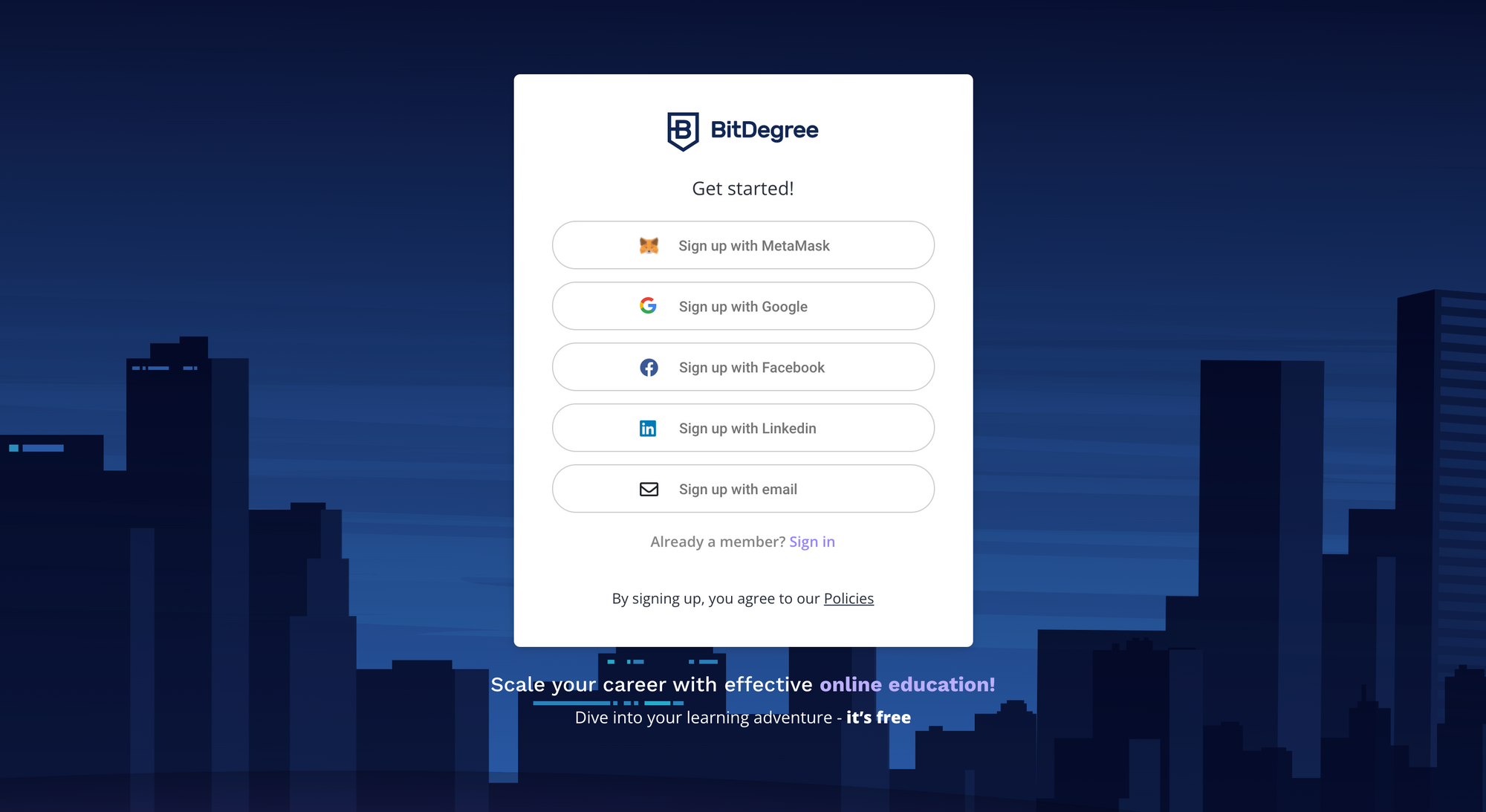 Step 3: Start watching 3 videos about the course (2x can be turned on to fast forward, but participants can watch if they feel like it because the course content is excellent)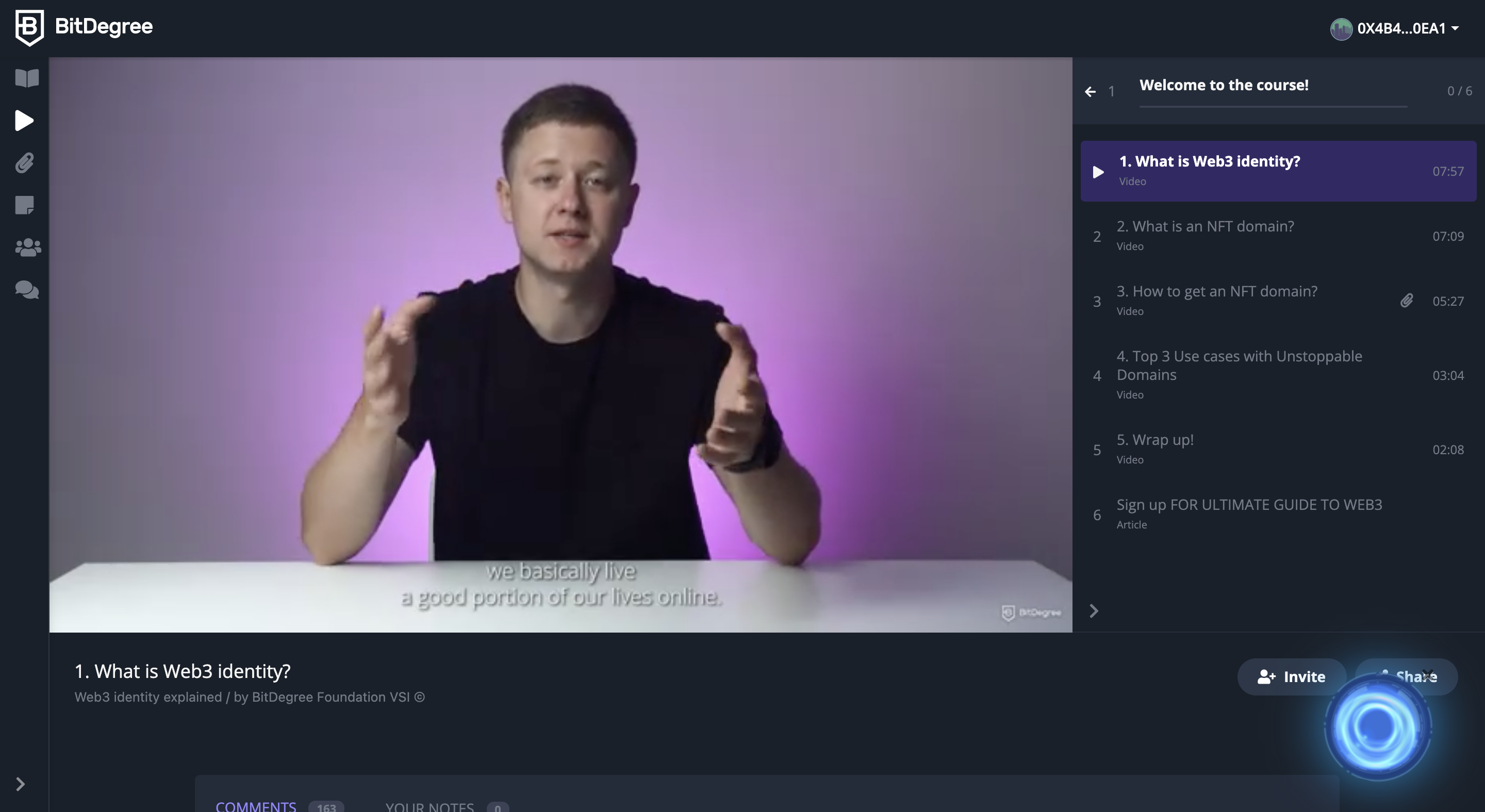 Step 4: When watching the third course, you will receive an email with a code to buy a domain name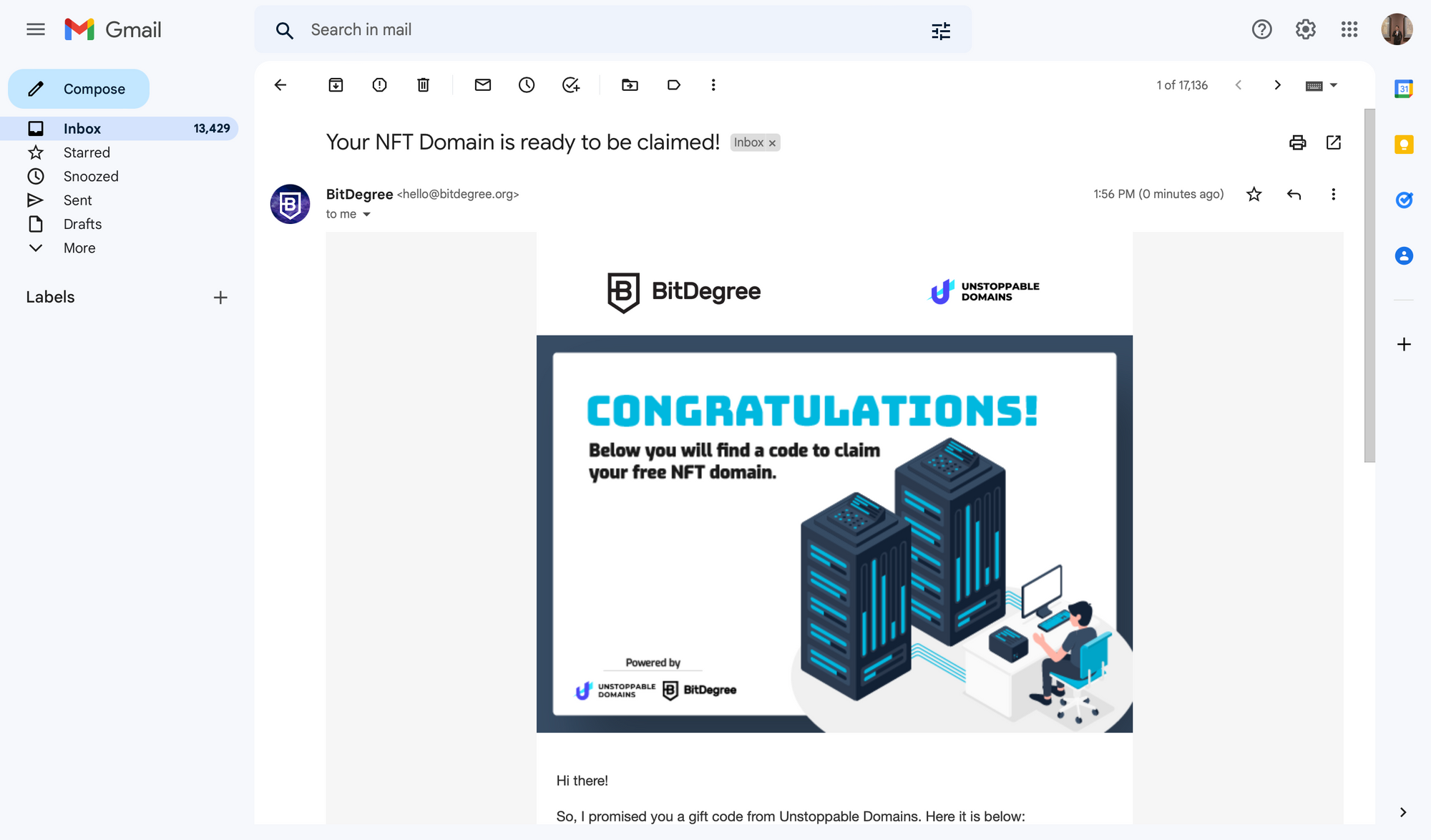 Step 5: Access and register an account Unstoppable Domains -> Account -> Redeem a gift code

Step 6: Choose your favorite domain and add it to your cart (instructions to buy domain names here)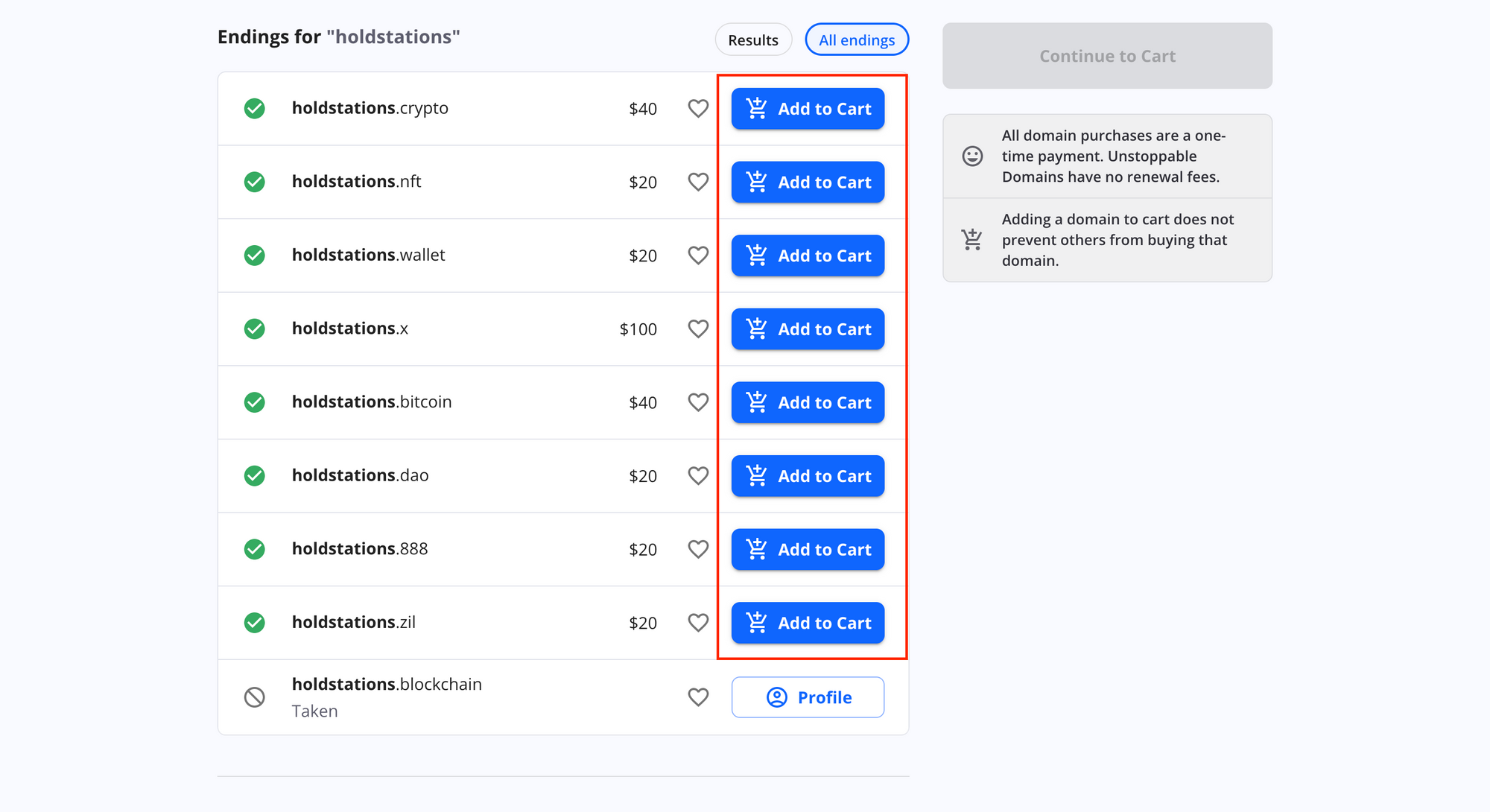 Step 7: Checkout free domain for under $50
Note: it is possible to register multiple domains and join as soon as possible because the event only takes place until the end of 50 million dollars, equivalent to 1 million participants.
Summary
Name Service is one of the top-rated services in recent times. The most prominent is the Ethereum Name Service that has resonated when it airdrops big for domain owners. Evmos also recently announced the airdrop, and maybe Unstoppable Domains will too. That is an event where you can choose a domain of your choice at no cost and receive an airdrop in the future.

Source: BitDegree and Unstoppable Domains