Sweat is a Move to Earn project built on the Near ecosystem. Recently, Sweat has become very hot when listing 5 major CEX exchanges at once in the first token listing. Therefore, it achieved 13x ROI although the market is in the middle of downtrend  and the M2E trend is dead.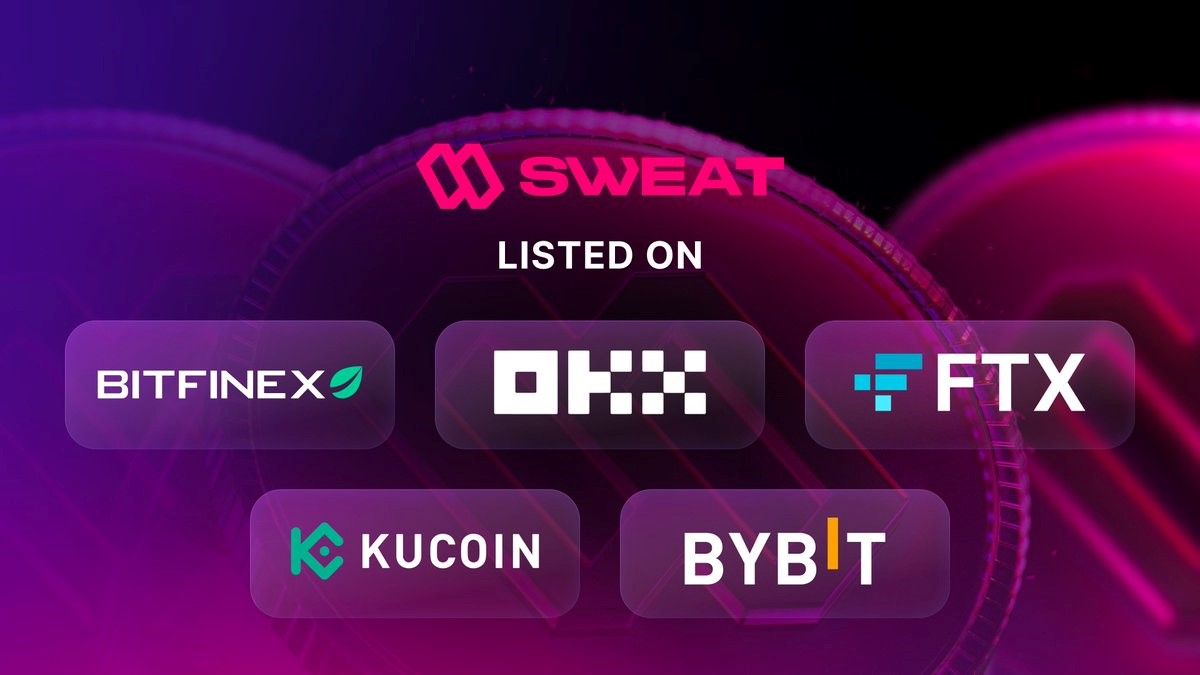 The crypto community in general and the Vietnamese community in particular are paying attention and many parties FOMO this token. Not only because of the "terrific" pump, but SWEAT also achieved many impressive achievements such as reaching the top 1 of Finance applications in 25 countries, top 5 in 52 countries. Or that Sweat has burned nearly 20% of his token supply from the project's profits.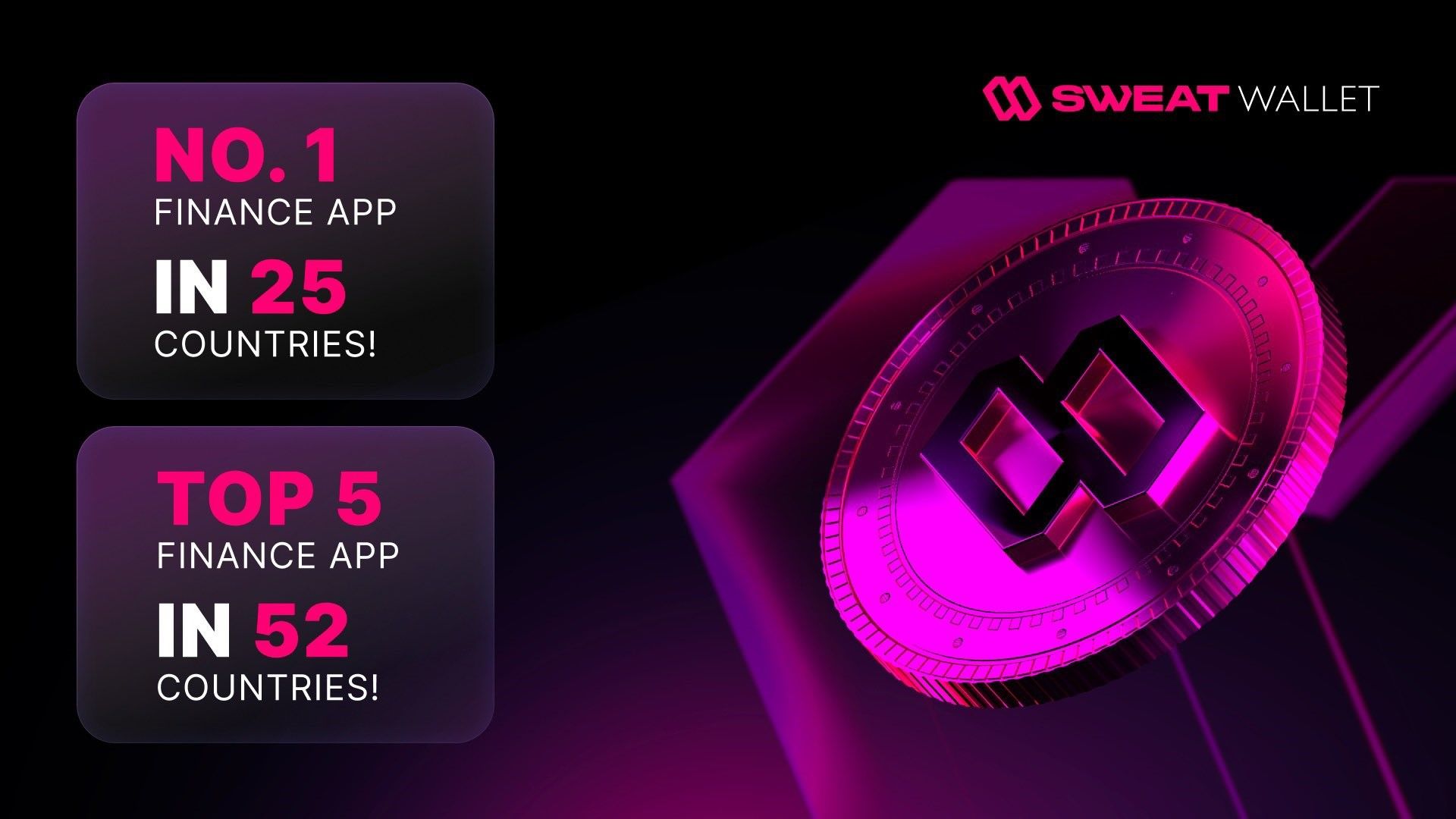 Sharks dump all their tokens
However, On-chain data from Nansen and @nansen_ai shows that this is not the right time to FOMO. The 2 main addresses receiving $SWEAT on the listing date are SHO (Strong Token Holder) and DAO Maker: SWEAT SHO Claim as shown below. Most of these have already dumped their tokens when $SWEAT pumped recently.

Specifically, about 1.91k SHO wallets and 1.66k DAO Maker: SWEAT SHO Claim wallets received tokens. Of which the 93 largest wallets received > 100,000 $SWEAT each. Notably, one Gnosis wallet received over 9.8 million and 14.7 million $SWEAT respectively from both contracts.


If you look closely at this wallet, you will see that all of the more than 24 million $SWEAT right after receiving it are all transferred to liquid CEX exchanges for sale.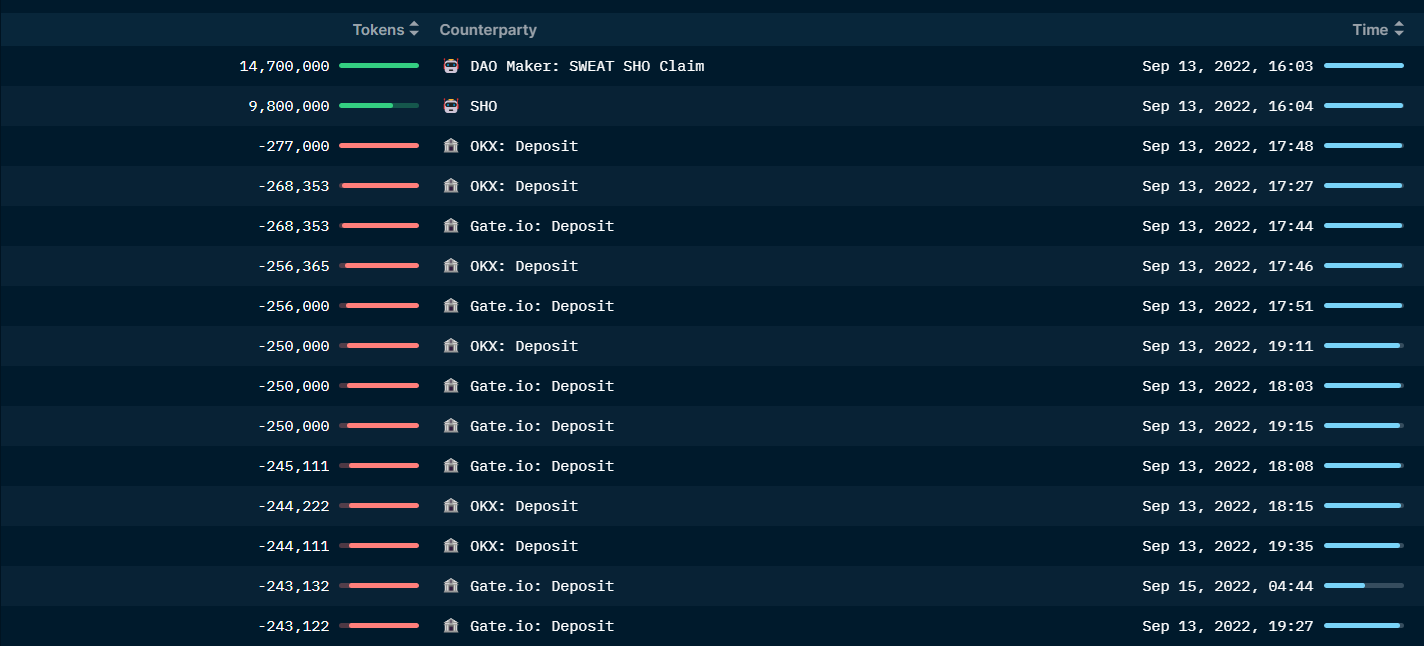 The wallet that received the most top 2 also transferred nearly 480,000 $SWEAT to Kucoin just after receiving the token about 10 minutes. By the same method, it can be seen that many large wallets at the top receiving $SWEAT also transfer all the tokens to the exchange in just a few minutes.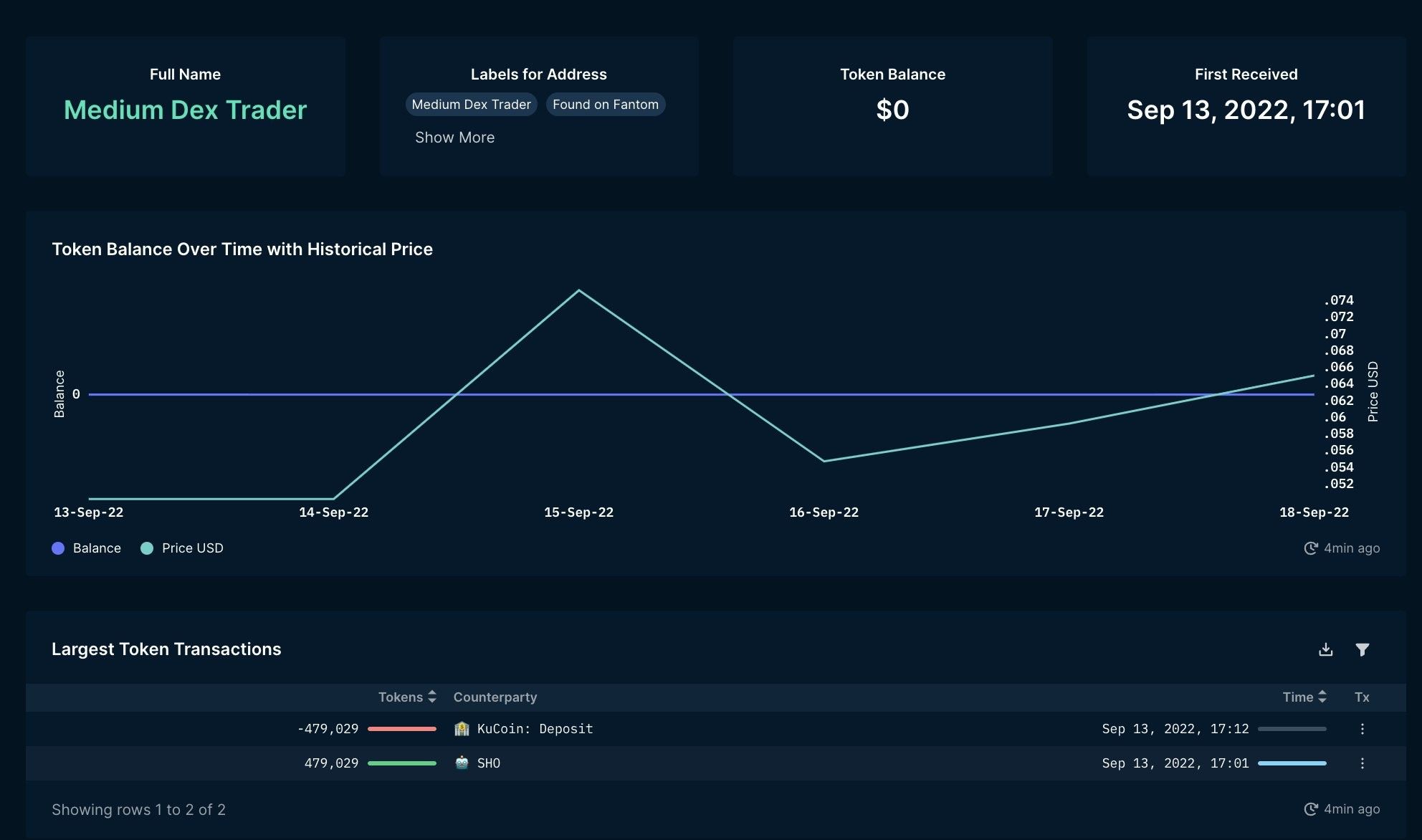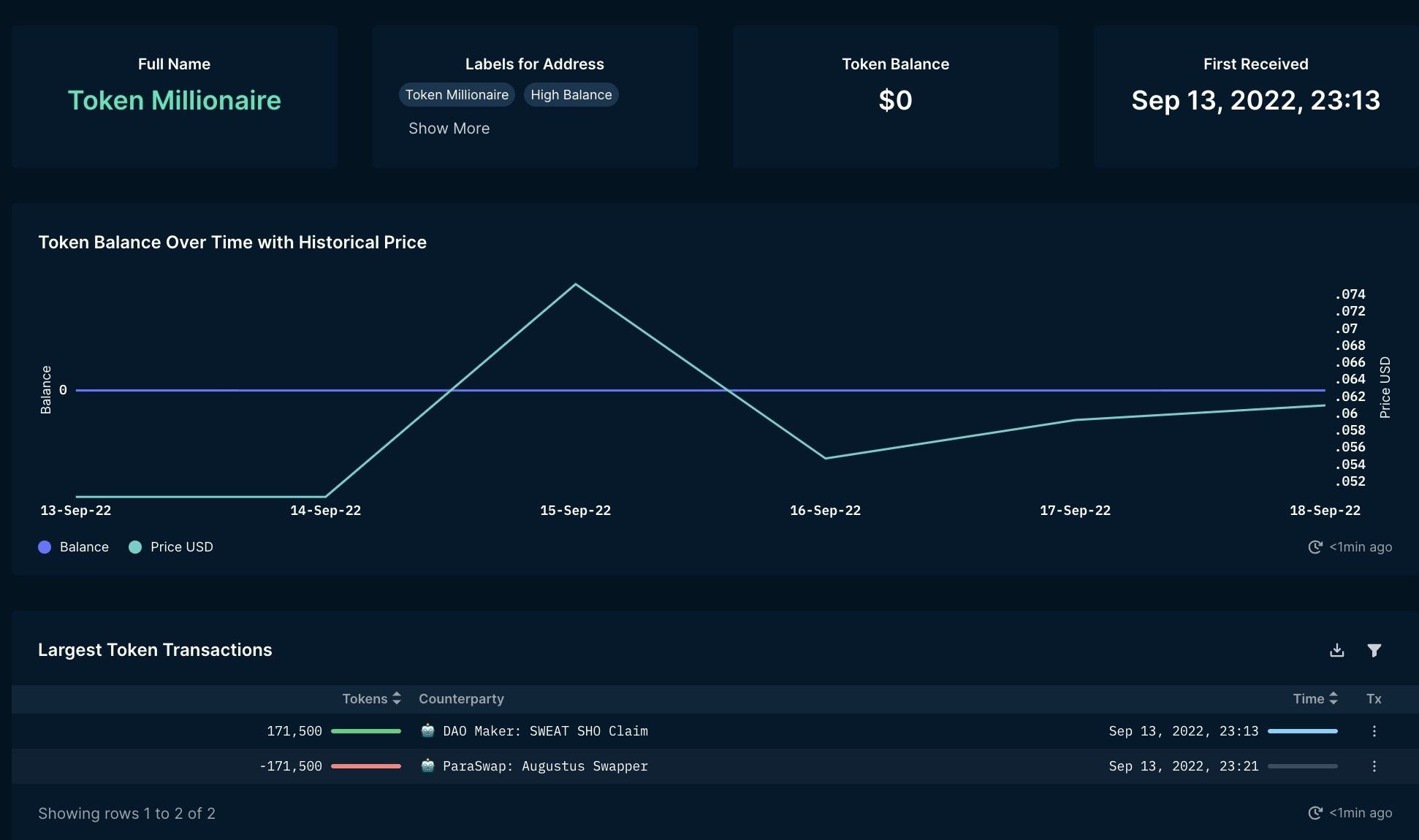 It can be seen that the general trend of sharks is to take profits on all SWEATs in the last pump.
Founder "lost" to FUDer
Recently, Algod, a well-known trader in the community, has tweeted about SWEAT, calling it a stupid Ponzi project (literal: fucking stupid). Algod specializes in short projects, and is known for contributing millions of dollars to knock down Luna in May.
Soon after, Oleg Fomenko, CEO of SWEAT had a response. He exasperated that using words like "fucking stupid" to describe the project was unreasonable and that the tweet was completely baseless. The matter should stop here, however Oleg initiated a bet with Algod. With a bet of 10,000,000 $SWEAT see if the token goes to zero in the next 6 months.
Algod just calmly replied and offered new terms. 500k USD bet for the price of $SWEAT to be lower now, or comparable to BTC or ETH as a milestone.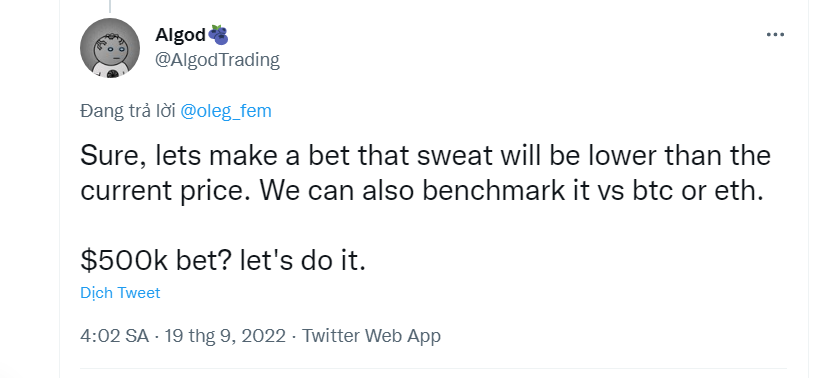 At this point, Oleg claim that Algod is not complying with the rules of the game, there is only one term given by Oleg that is accepted. "Either find balls or never mention my business ever again"- he said. Personally, I see that Oleg as the project owner, did not dare to confidently bet on his own token, even though it was this CEO who make the bet at first. ➡ It will be hard for Holders to believe in $SWEAT.

👉 Oleg's betting term itself is also problematic, betting 10 million $ SWEAT for Algod if the token reaches 0. But in reality, even dead tokens are very difficult to reach absolute zero. And if it goes to zero, then what will 10 million $ SWEAT be worth... The irrationality of both the bet and Oleg's attitude is causing the community to react negatively to this CEO.
Summary
To sum up, SWEAT is still developing very well under a completely new M2E model. However, the reaction from the community and the behavior of the shark both show that this is not the right time to hold this coin.