After a recent hack that caused up to $600 million in damage, BSC had to shut down for a while and then reopened. This incident has caused investors to have doubts about the BNB chain and its decentralization. However, the incident is difficult to predict, let's hold station to assess whether BNB still has the potential to grow after this incident.
Does decentralization or centralization really matter?
Investors wanted a 100% decentralized network but when the recent hack happened, the BNB chain was easily closed by validators, investors started to doubt the decentralization of the BNB chain.
However, for the BNB chain and Binance to grow to where it is today, CZ said that it is not so important to decentralize or centralize if users still achieve their goals and freely trade.
Free transactions, safety, ease of use with low costs. Decentralization is a means to achieve the above and will take time, collaboration, and the trust of different parties.
—> CZ aims for decentralization but still parallels security. To develop can not avoid the involvement of 3rd party organizations.
BNB will be the first native coin on multichain
In an AMA with CZ, CZ said that $BNB will be the native coin of a new chain that is coming, promoting more decentralization: "open source blockchain and run by validators, no one owns"
$BNB will be the first native coin to run on multiple chains and CZ plans to have more chains for $BNB in ​​the future.
—> Therefore, if CZ really creates a new chain, $BNB will benefit greatly from this, undeniably the growth potential of $BNB.
Binance BUSD Game
Following the conversion of stablecoins USDC, USDP and TUSD to BUSD. It can be said that CZ is trying to bring BUSD to the number 1 position in the stablecoin market. After the conversion, Binance will lose a number of users of other stablecoins and BUSD suffers from inflation.
Therefore, Binance will have to push tokens with only BUSD pairs to pull back users as well as get back BUSD.
—> Help grow again for Binance. The most recent binance has taken steps to pull users to use BUSD, is when integrating BUSD to Polygon.
—> As a native coin of Binance, $BNB will certainly benefit from the conversion and expansion of BUSD.
Summary
BNB still has a lot of potential in the long term as Binance - BNB chain continuously updates and expands:
There is no denying the number of dApps that are constantly being created on BNB's ecosystem, attracting a large number of users. And according to data from Dune, BNB has the most number of active wallet addresses.

The supply of $BNB has increased to over 80% and includes a deflationary burn mechanism, which is used as a transaction fee and used to run validation. This is a great motivation for $BNB to keep a good price and increase in the future.
—> It can be said that the hack or decentralization of the BNB chain cannot change too much the development ability of $BNB in ​​the future.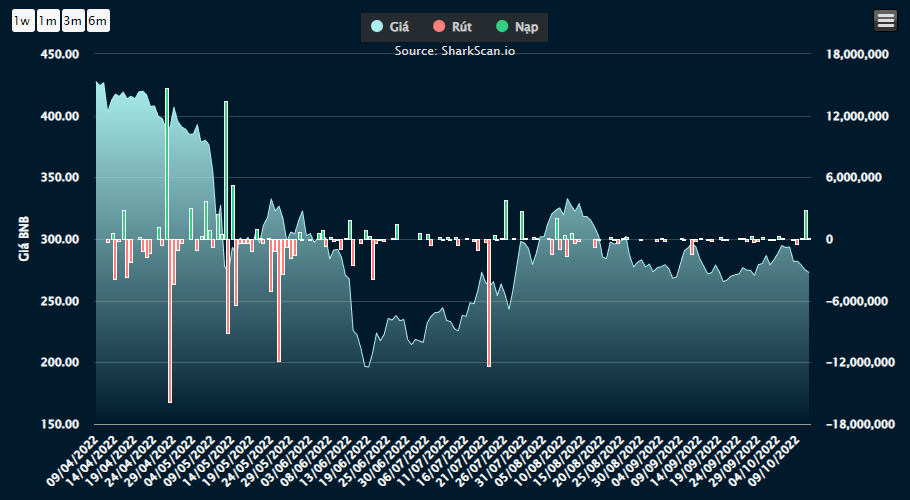 *This article is for general information purposes and is not intended to be and should not be taken as legal or investment advice.