TL;DR:
$GOLD is an off-chain token with no maximum supply, "halving" every 6 months, and is the primary reward for users of Holdstation's products.
$uGOLD (unlock $GOLD) is an on-chain token in ERC-20 format, exchangeable at a 1:1 ratio from $GOLD. Users can utilize $uGOLD to pay discount fees, exchange for stablecoins, and more.
To earn $GOLD, users can engage with various features within the Holdstation ecosystem, such as Swap, Trade on Defutures, or holding verified tokens. There is no daily limit to the amount of $GOLD users can earn, and there will be buyback and burn cycles for GOLD and uGOLD based on Holdstation's revenue.
Introduction:
As blockchain technology continues to integrate into everyday business models, it attracts a growing user base. However, there are still significant limitations in terms of user-friendliness and security.
Recognizing these essential needs, Holdstation continually enhances its product to provide users with an optimal experience and high-security standards through Account Abstraction technology.
What is Holdstation?
Holdstation is a DeFi-focused ecosystem where users can manage assets, trade various asset types, including crypto, forex, and commodities, and access a diverse ecosystem of Web3.0 applications, all while maintaining top-tier security and user-friendly interfaces.
The Holdstation Ecosystem is built on zkSync Era, the first Ethereum Layer 2 scaling solution utilizing zkEVM technology. Furthermore, Holdstation is among the native projects that make extensive use of Account Abstraction features, including Smart Contract Wallet, Paymaster, Seedless Recovery, Social Recovery, Batch Transaction, and Spending Limit.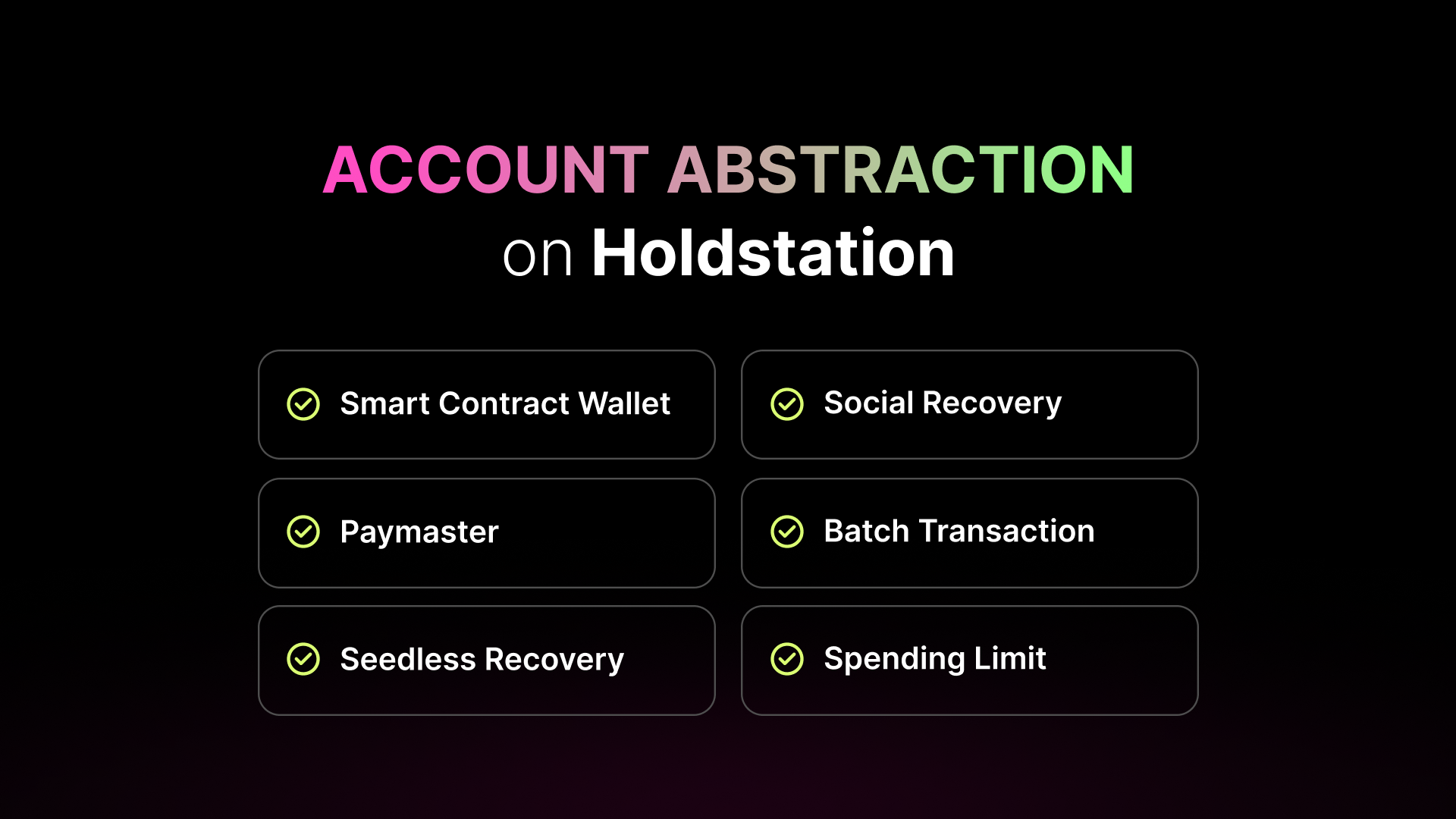 What is $GOLD and $uGOLD?
$GOLD and $uGOLD are utility tokens within the Holdstation ecosystem. $GOLD exists as an off-chain token and has no maximum supply, with its emission rate halving every 6 months. Users can earn $GOLD by engaging with the ecosystem, including holding verified tokens, utilizing the swap feature, engaging in DeFutures trading, and inviting friends to join the ecosystem.
$uGOLD is an on-chain token following the ERC-20 standard, and it can only be earned by converting $GOLD at a 1:1 ratio. Users holding $uGOLD enjoy various benefits, including paying discount fees, exchanging for stablecoins, converting to $HOLD (Holdstation's governance token), and soon purchasing items within the ecosystem.
In addition, Holdstation will use a portion of its revenue to conduct buybacks and burn $uGOLD, making this utility token increasingly scarce.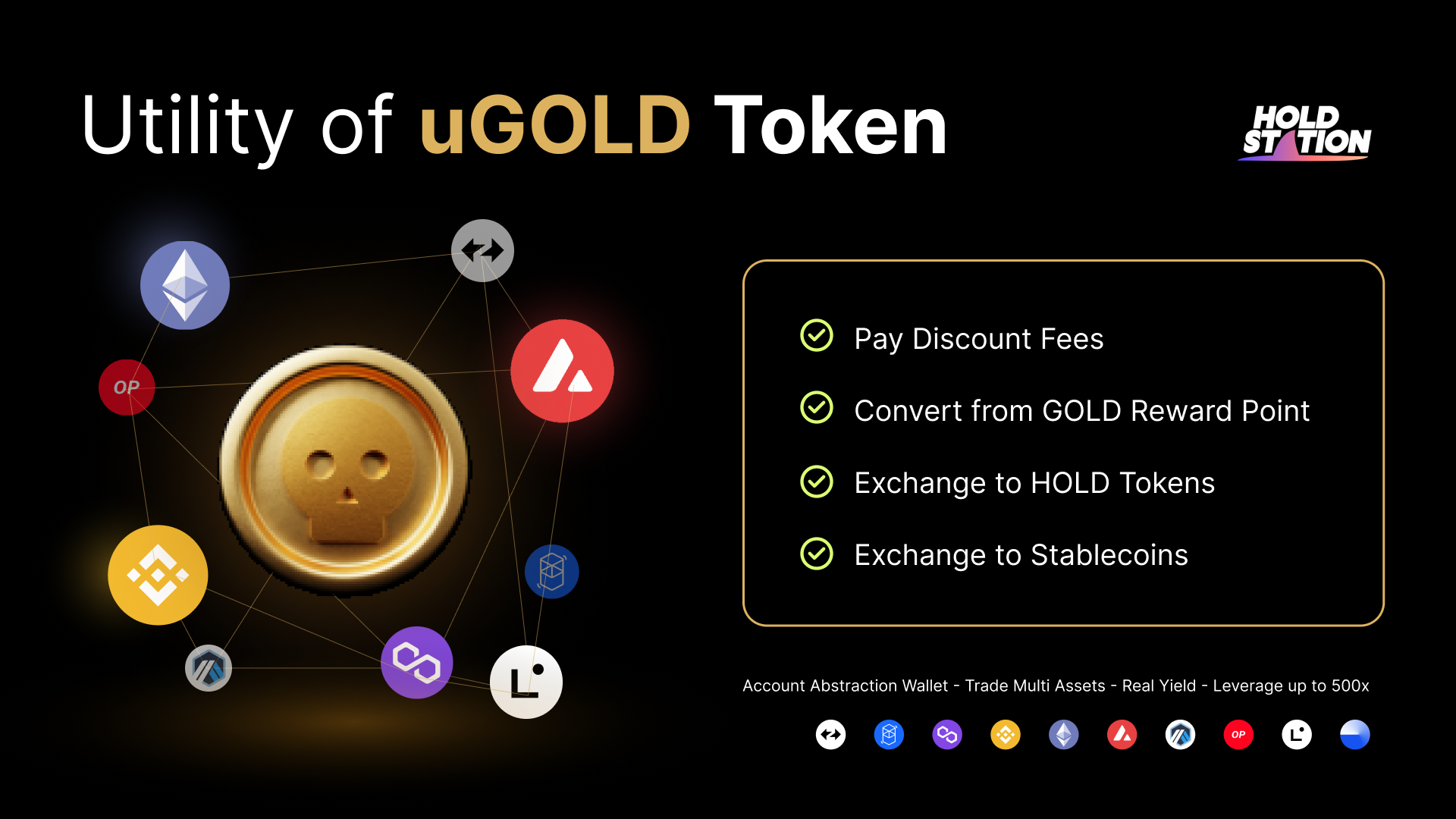 How to Earn $GOLD on Holdstation
Utilize the Swap Feature
From the early days of product deployment, users have been able to swap tokens in their wallets to receive $GOLD.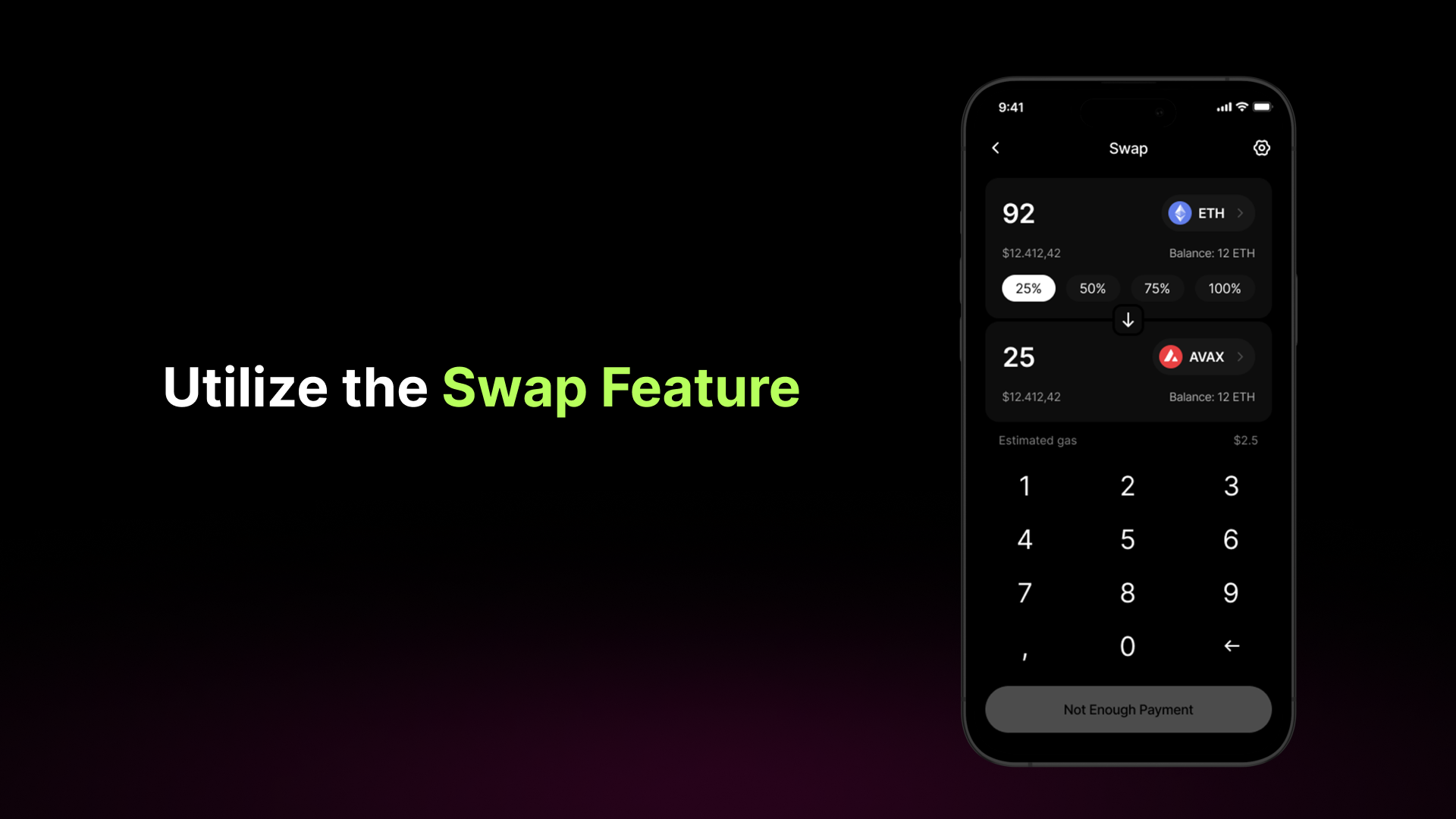 Trade on Holdstation DeFutures
This decentralized futures trading platform is directly integrated into the wallet, allowing users to trade and earn $GOLD. The minimum trading volume to open a position is $2,000, and for volumes exceeding $5,000, Holdstation sponsors fees via Paymaster.
Hold Verified Tokens
For users with minimal trading activity, Holdstation offers opportunities to use the wallet by holding tokens that have been vetted by the system.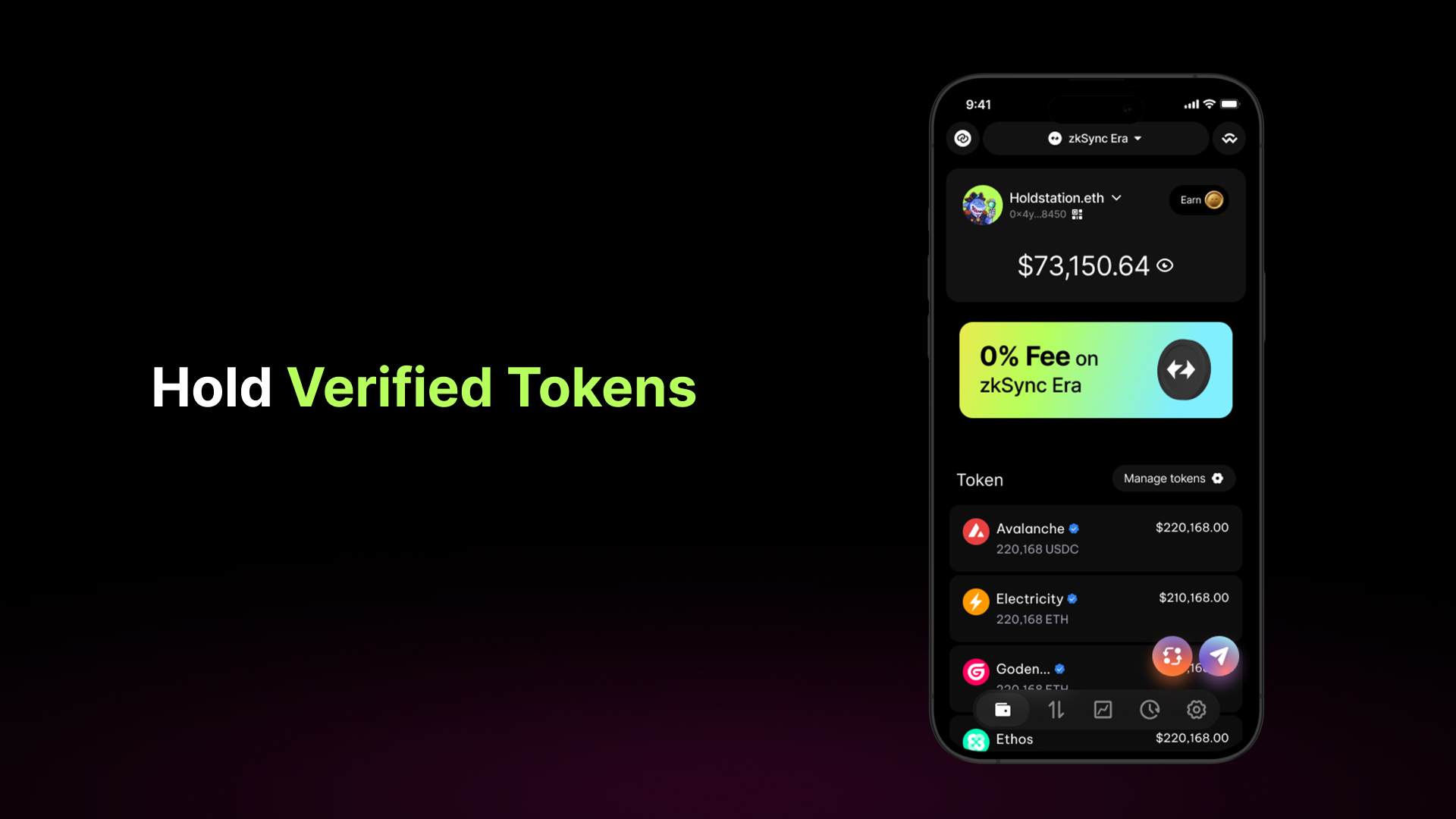 Invite Friends
Another way to earn bonus $GOLD is by inviting friends to use the Holdstation Wallet. "The more, the merrier!"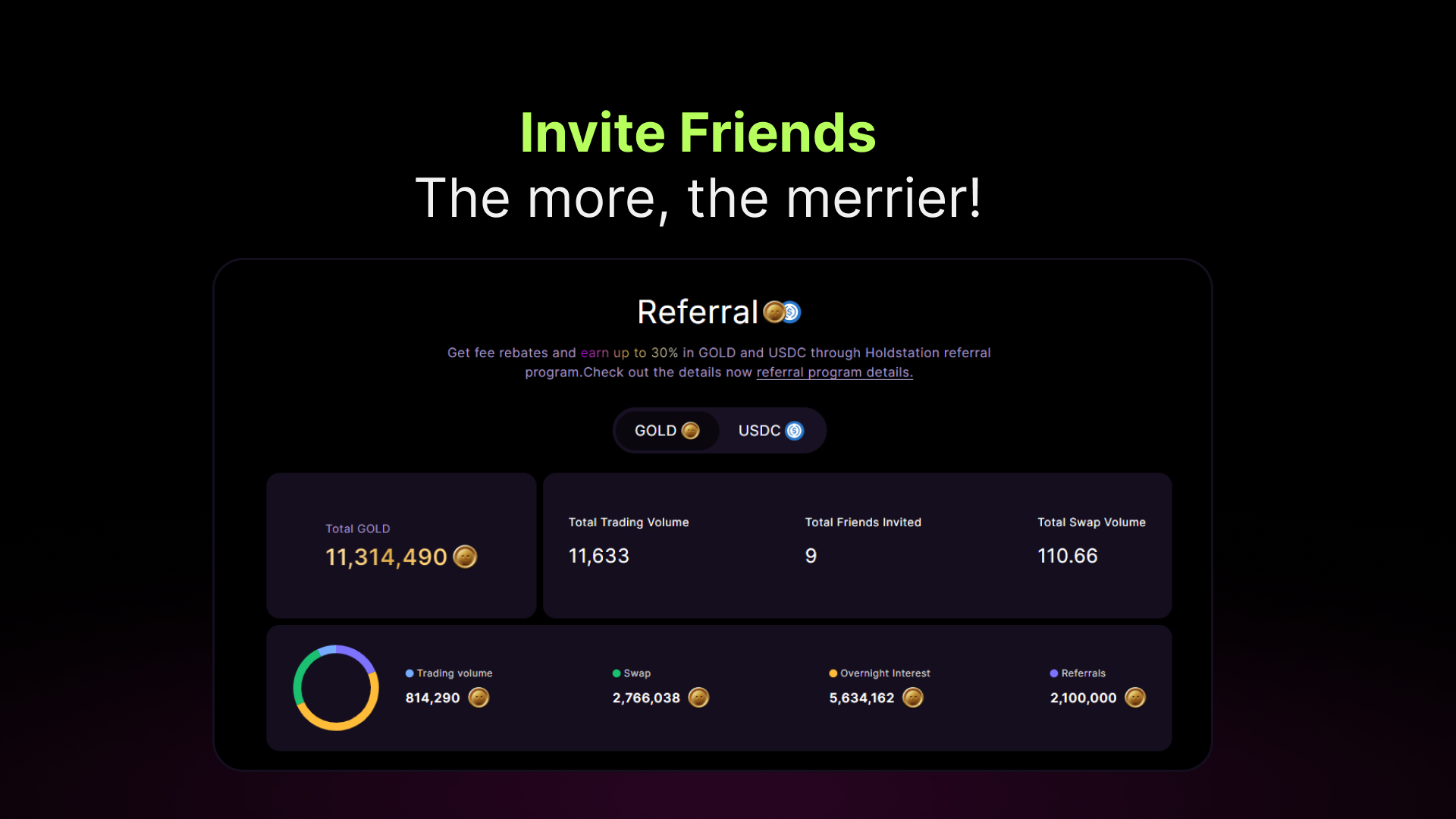 In summary, $GOLD and $uGOLD are ushering in a new era of utility tokens within the Holdstation ecosystem, offering security, accessibility, and rewarding user engagement. Join us on this transformative DeFi journey!