Summary
Using the linkage curve mechanism in liquidity pools to stabilize prices and increase liquidity for NFTs, SudoSwap is a new model worth following.
The cost is cheap, but there is no copyright fee, so it is not suitable for some NFTs such as blue-chips or works of famous artists.
The development team has experience in the NFTs market, but the details of tokenomic have not been released at this time, so users can only use the platform to experience the utility SudoSwap brings.
Overview
The NFT market is growing with billions of dollars in trading volume, mainly through the two leading platforms today, OpenSea and Magic Eden. However, NFTs are still facing some problems related to low liquidity and price volatility as the popular model used is an inter-party auction. One CryptoPunks can sell $100,000 in one day, but this price is not guaranteed over the days, making it difficult to determine an exact value.
In the future, NFTs will be applied to many different industries such as real estate, identity, gaming... and need price stability - many investment funds are investing heavily in these areas so this may be possible. is the next trend.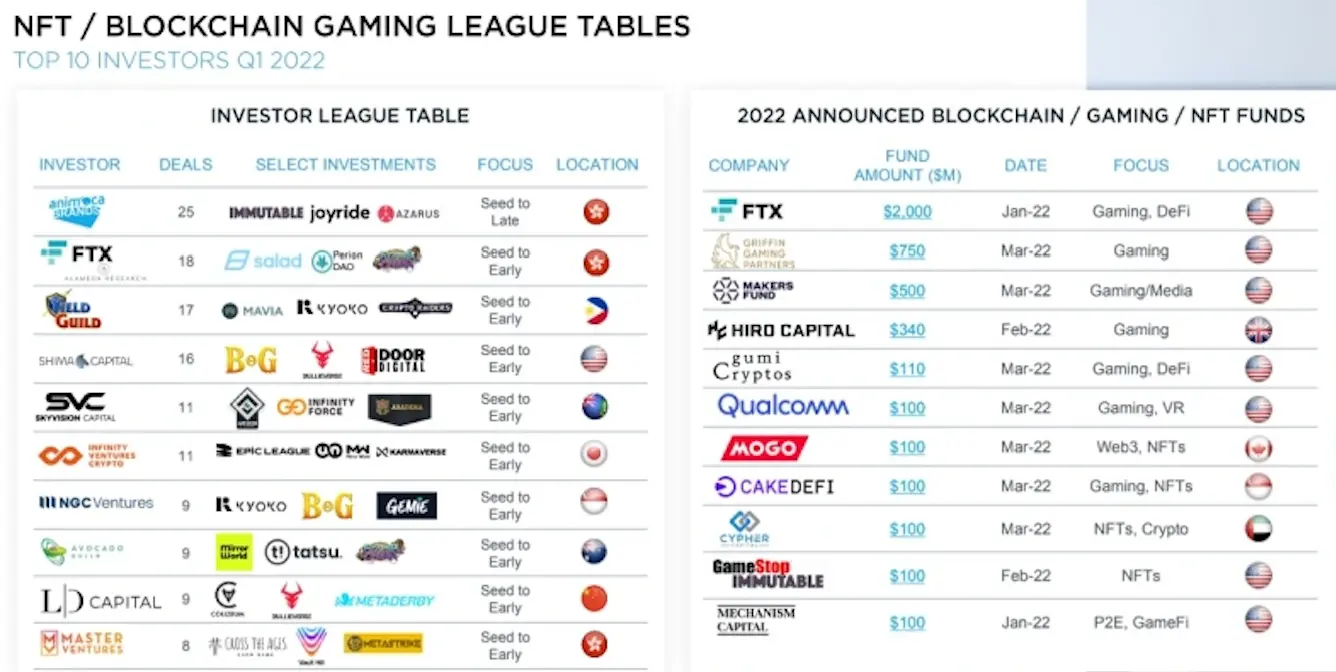 With a mechanism based on the bonding curve being developed by the Sudo Swap project to solve the above problems, this is a model worth following. After more than a month of launch, the total key value (TVL) of Sudo Swap in liquidity pools has grown strongly by 2,400% from $120,000 to $3 million.
This AMM platform facilitates over 61,000 NFTs with over 30,000 transactions and a total trading volume of $18,500,000.
Mechanism of SudoSwap
Sudo Swap uses a federated curve mechanism that determines the relationship between supply and price, allowing for asset pricing (preset volatility with reserve ratio rather than auction-based) and instant liquidity. then (the asset can be bought or sold at the current price).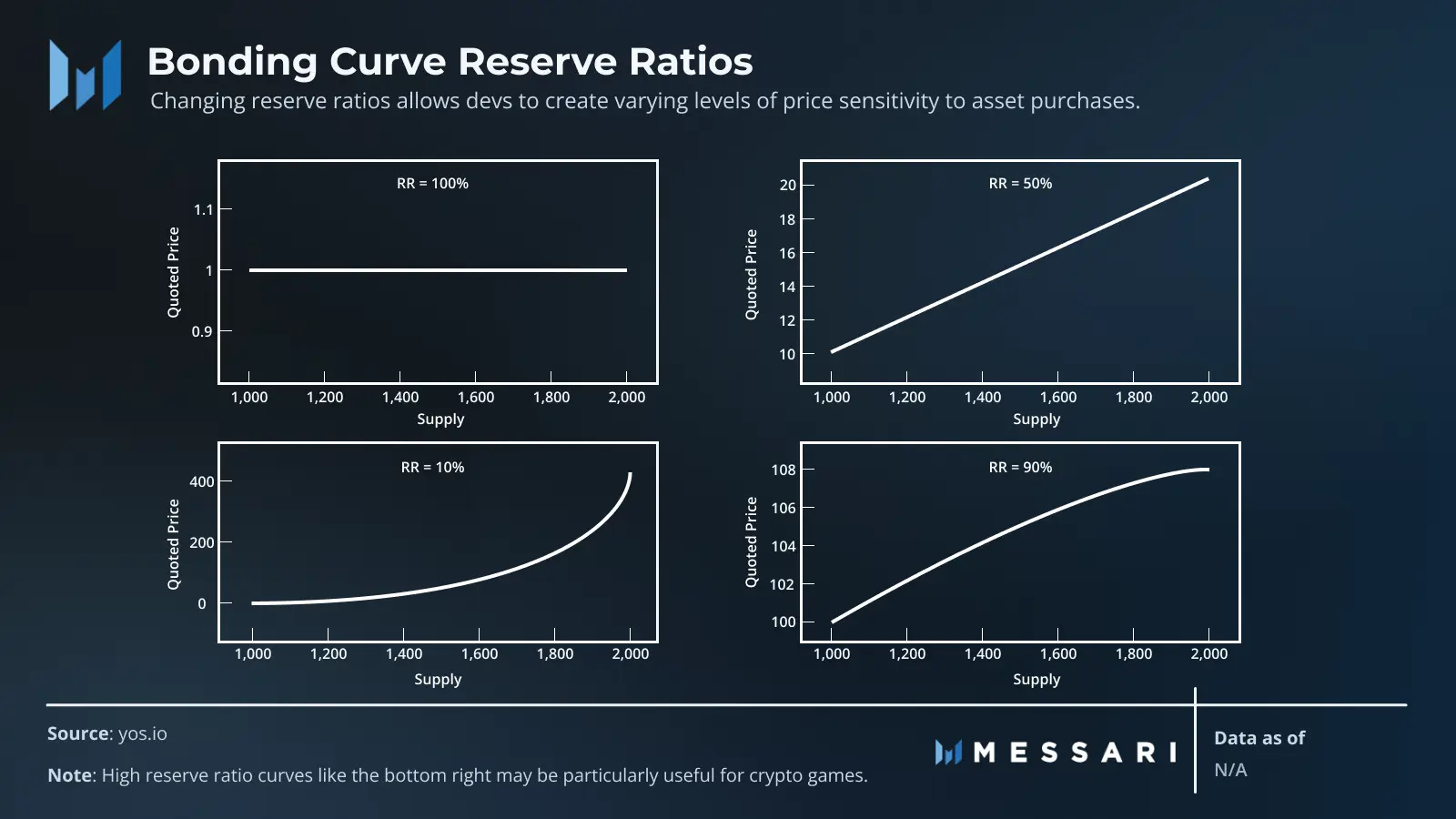 Example: A liquidity pool of 10 ETH and 10 NFTs with a starting price of 1 ETH, a reserve ratio of 0.1 ETH (assuming zero transaction fees). Sellers of 1 NFT will receive 1ETH, while other users who buy 1 NFT from the pool will send (1+0.1*1) = 1.1 ETH.
The owner of the NFT can list a collection for people to offer. The floor price for each collection can be determined by the owner and is subject to the rarity of the NFT.
Also, anyone can provide liquidity on Sudoswap. People can choose to buy or sell NFT on multiple prices - or buy now - or do both to earn transaction fees. Users allowed to list NFTs decide on some information such as fee amount (transaction fee), start price (start price), delta (price change).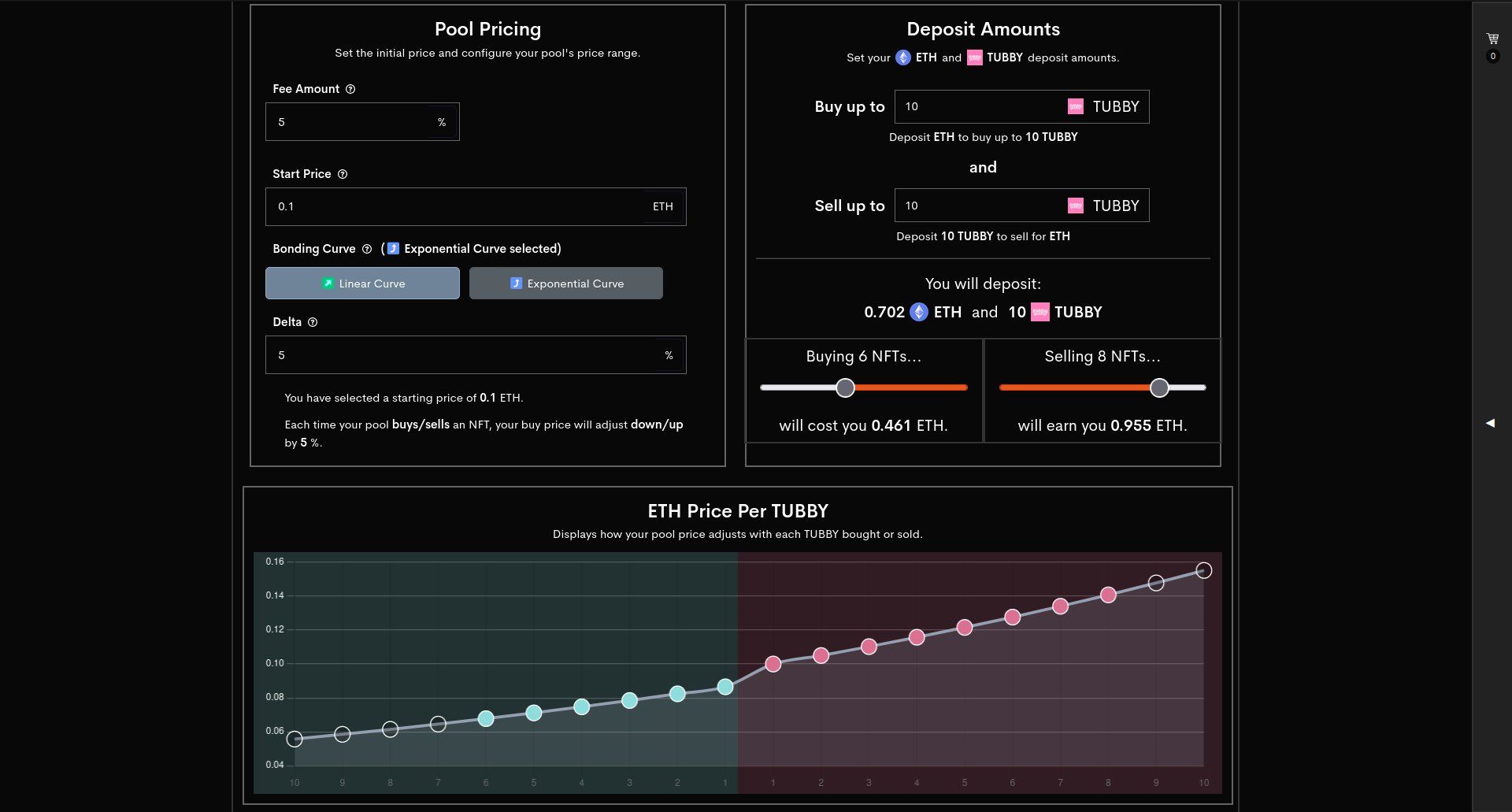 A liquidity pool is a smart contract that allows you to instantly swap between two assets. On Sudoswap, the most common pool type is the NFT <> ETH pool, which means anyone holding NFTs from that collection can instantly swap them for ETH.
Transaction costs
Sudoswap users pay a low fee of just 0.5% per transaction - which goes to the SudoSwap treasury - and can buy and sell multiple NFTs at the same time saving considerable time. This fee is much lower when compared to OpenSea, LooksRare, etc.
Sudoswap does not pay royalties to NFT creators through transactions. Unlike OpenSea, which spends 5% of the transaction value on the NFT issuer on the secondary market, keeping 2.5% for the platform.
Development team
SudoSwap is built by an anonymous developer experienced in the NFTs market with twitter @0xmons. Previously, this character released the Oxmons pixel collection, zkNFT and was highly appreciated by the community.
Tokenomics
$SUDO will act as the platform's governance token (currently unreleased) and will soon be able to airdrop $SUDO to XMON holders.
Project Review
OpenSea - the current leading NFTs trading platform - processed about $800 million NFTs transactions during the same period compared to sudoSwap's $16,500,000 which is quite small and still has potential for future growth.
Sudoswap has a definite advantage over Uniswap V3, thanks to the cheaper gas fees that come from native NFT support.
Use the AMM mechanism to solve the problem of slippage to the lowest possible level. Low transaction fees benefit users. However, for artists, this will be a big loss because they are not charged transaction royalties. The majority of NFT's revenue comes from initial sales, but royalties for secondary transactions have long been the main source of revenue for the NFT ecosystem. NFT community celebrity @punk6529 also argues that not paying royalties is not a competitive advantage of Sudo Swap.
Besides, this is not a one-size-fits-all model of NFTs.
Top works such as blue-chip NFTs or created by famous artists are mostly owned by long-term holders and can become financial collateral based on brand value and reputation if the market NFT loans grow. So frequent trading is not necessary.
SudoSwap is probably better suited for NFTs Meme or CC0. For example, recently Moonbirds announced that they switched to CC0 , immediately appearing Moonbirds2 as a creative and commercialized Moonbirds-inspired content. However, OpenSea with strict copyright rules removed this collection. So SudoSwap will be the optimal choice. Besides, for the Meme stream, there is often a strong volatility, which can increase rapidly if the community responds or the liquidity dries up in case it is not suitable for many people. And SudoSwap can be the solution to the above problem.
In short, SudoSwap's model can grow as NFTs applications become popular in many industries that need stable prices, but if the "big guys" like OpenSea or Magic Eden implement this mechanism, this will be no big deal. great benefit to a nascent platform like SudoSwap. The team has not released official information about the token, so currently users can only use the platform to experience the benefits that SudoSwap brings.