Overview
Sei Network is a layer 1 blockchain built by the Cosmos SDK, aimed at developing DeFi. The project has raised $5 million from prestigious investors such as Coinbase Ventures, Delphi Digital, Multicoin Capital...in August and quickly announced a $50 million Sei ecosystem promotion fund in September.
As a layer 1 blockchain with the ambition to become the first decentralized NASDAQ exchange, Sei have 3 main factors to help bring this goal closer to reality:
Developed exclusively for the execution of financial transactions
Fast transaction processing speed
Information security is top priority
Sei's ecosystem has been shaped, and now the next step is to test and apply the application to the testnet. Incentive Testnet is one such program.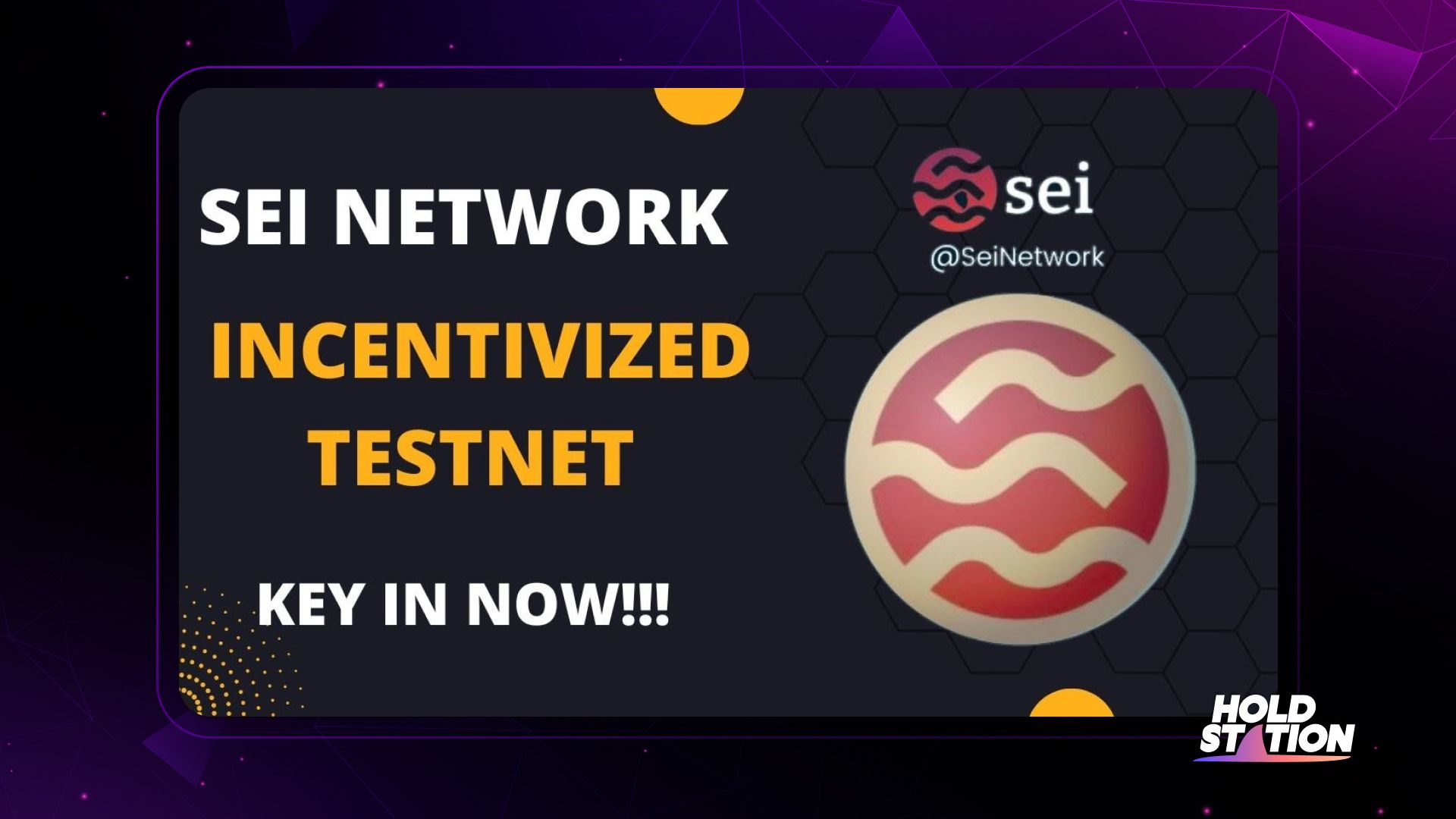 Sei started the Incentive Testnet program from the beginning of July and has now entered Act 4 - the final stage of the program (each Act lasts 2 weeks, but there is no announcement at the end of Act 4). And there is a commitment to use 1% of the total token supply as a testnet reward. So do not miss the opportunity and quickly participate by following the steps below.
Step 1: Set up wallet
Download Keplr Wallet HERE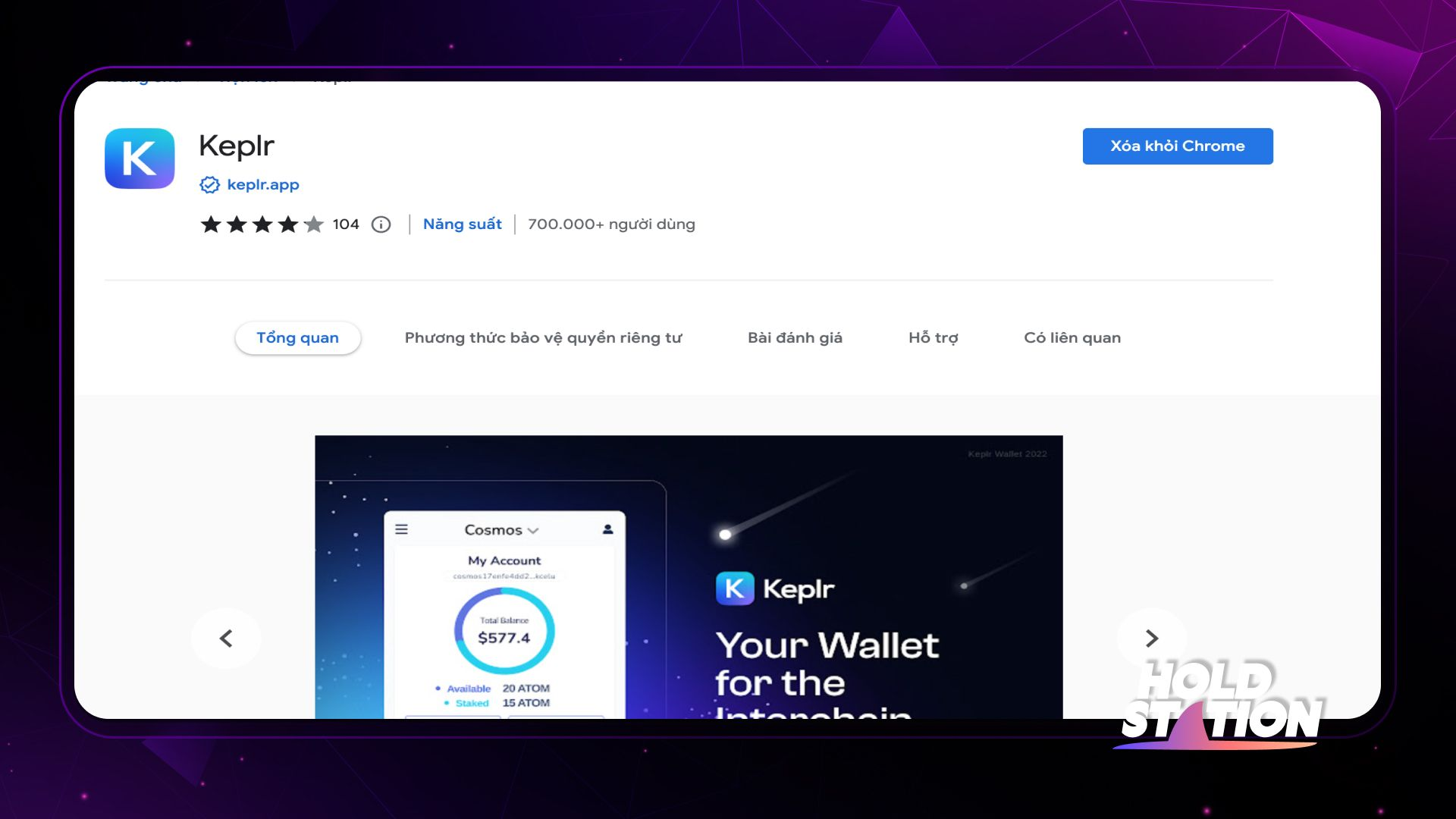 Access to Vortex, connect wallet and switch to Sei Testnet
Step 2: Faucet Token
Join Sei Network's Discord HERE. Then access channel #atlantic-1-faucet and enter the following two syntaxes (note the address to avoid spam, Sei Network has limited it to only one message per 10 minutes).
!faucet + (Sei wallet address)
và !faucet ust2 + (Sei wallet address)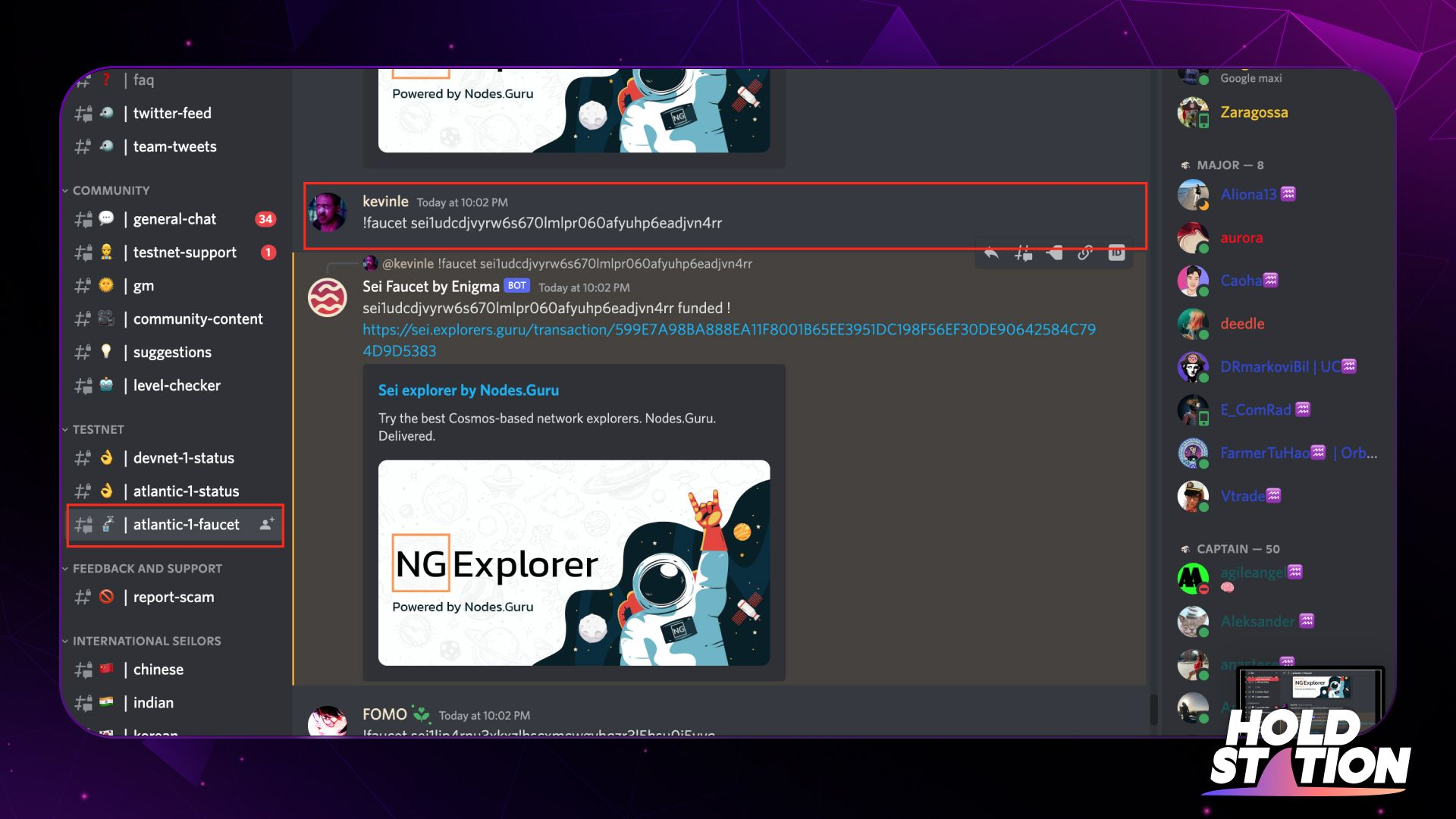 Step 3: Perform tasks from Sei Network
To implement Seinami Testnet Act 4, everyone needs to fill out the feedback form HERE.
Place limit order on Vortex (long or short in any market)
Place 5 limit orders on Vortex (long or short in any market)
Place market order on Vortex (long or short in any market)
Place 5 market order on Vortex (long or short in any market)
Place multiple Long/Short orders in one transaction (bundled order placement) in any market.
Get liquidated on Vortex
Have 100 unique users interact with your deployed smart contract
Refer a friend to sign up on Sei
Someone you referred, refers a friend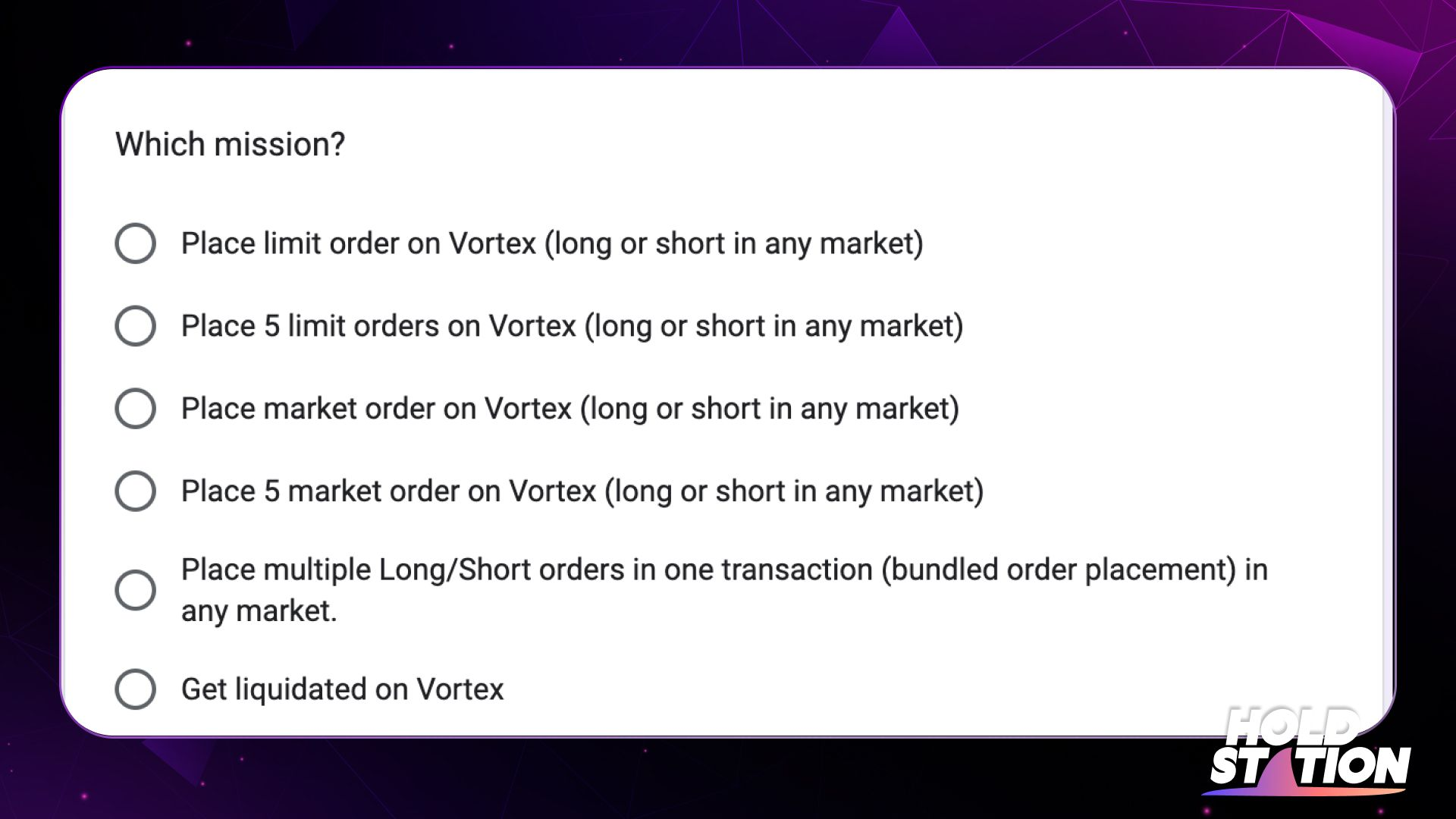 Most of the tasks of this testnet will revolve around placing orders and opening Long/Short positions on Seinetwork's Vortex exchange. So first, everyone needs to receive the UST2 faucet token in the above step onto Vortex. However, note that each email address (for each wallet) only fills out the confirmation form for the task selection task once and needs to be accompanied by proof.
Go to Vortex. Select Portfolio, select Deposit and enter the amount of UST2 you want to deposit and confirm the order on the wallet.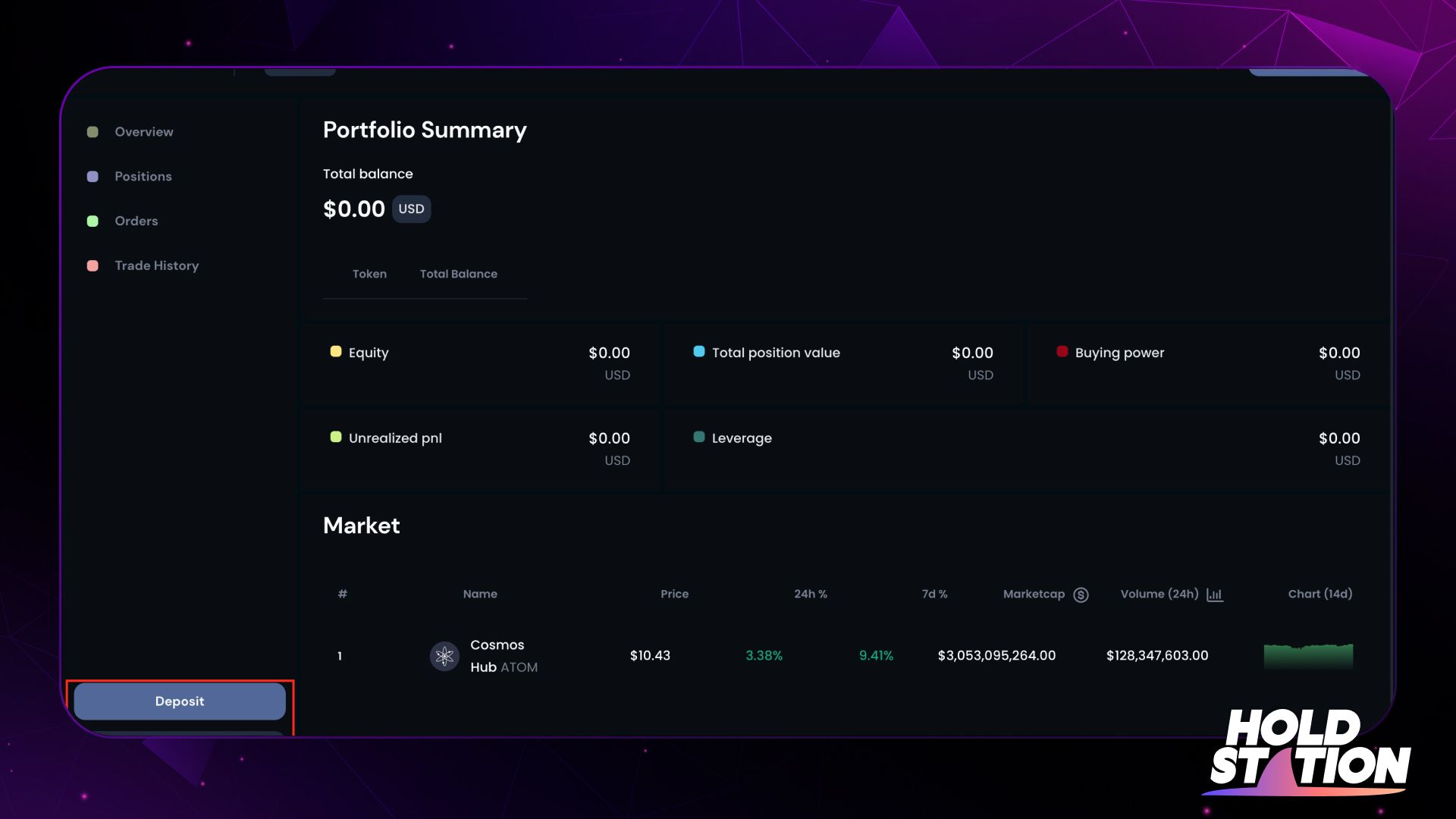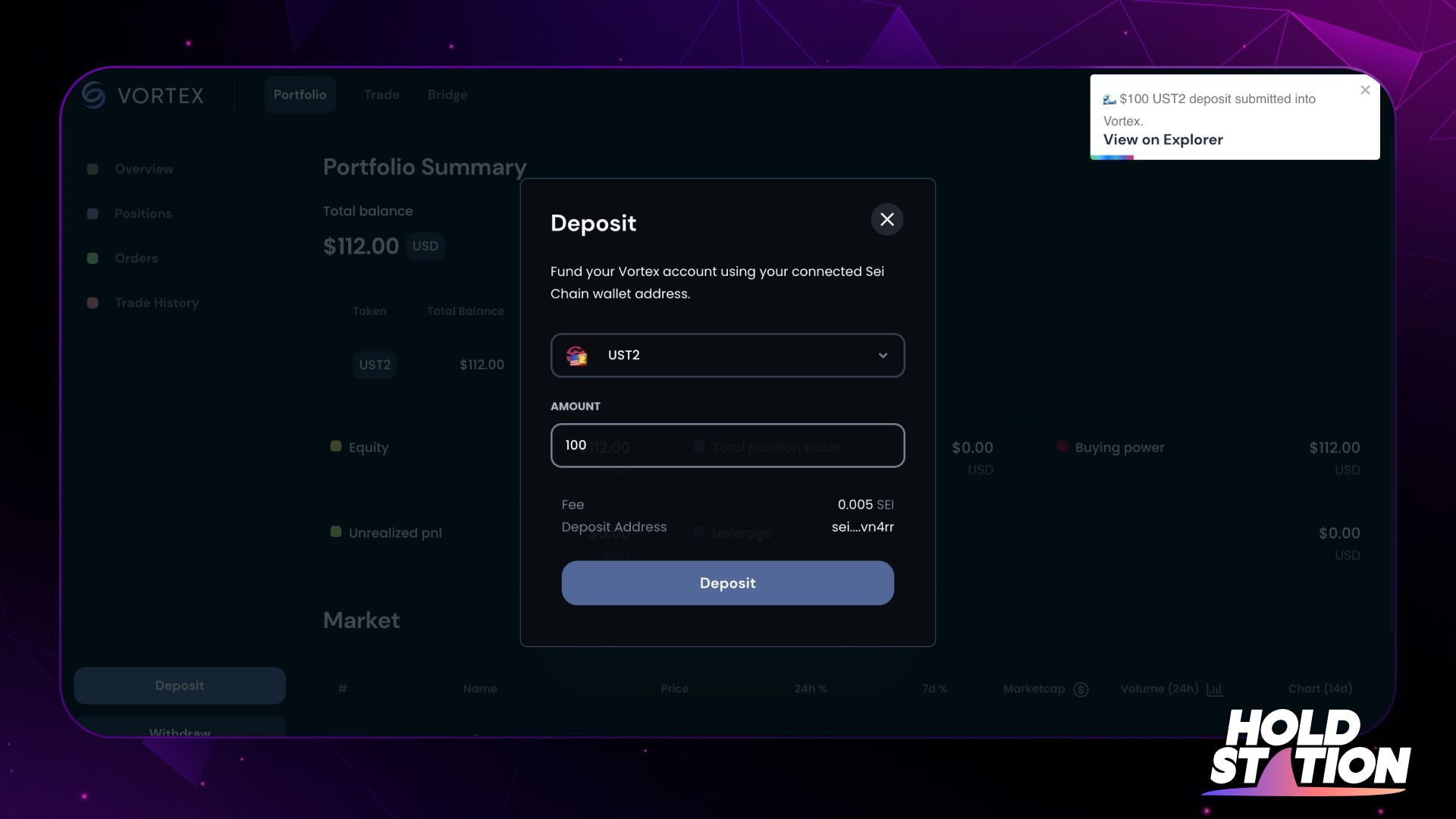 After successfully depositing, we will carry out the task by placing orders, people can choose to place Limit Orders, Market Orders or open Long/Short positions. Here I will place a Long Limit order.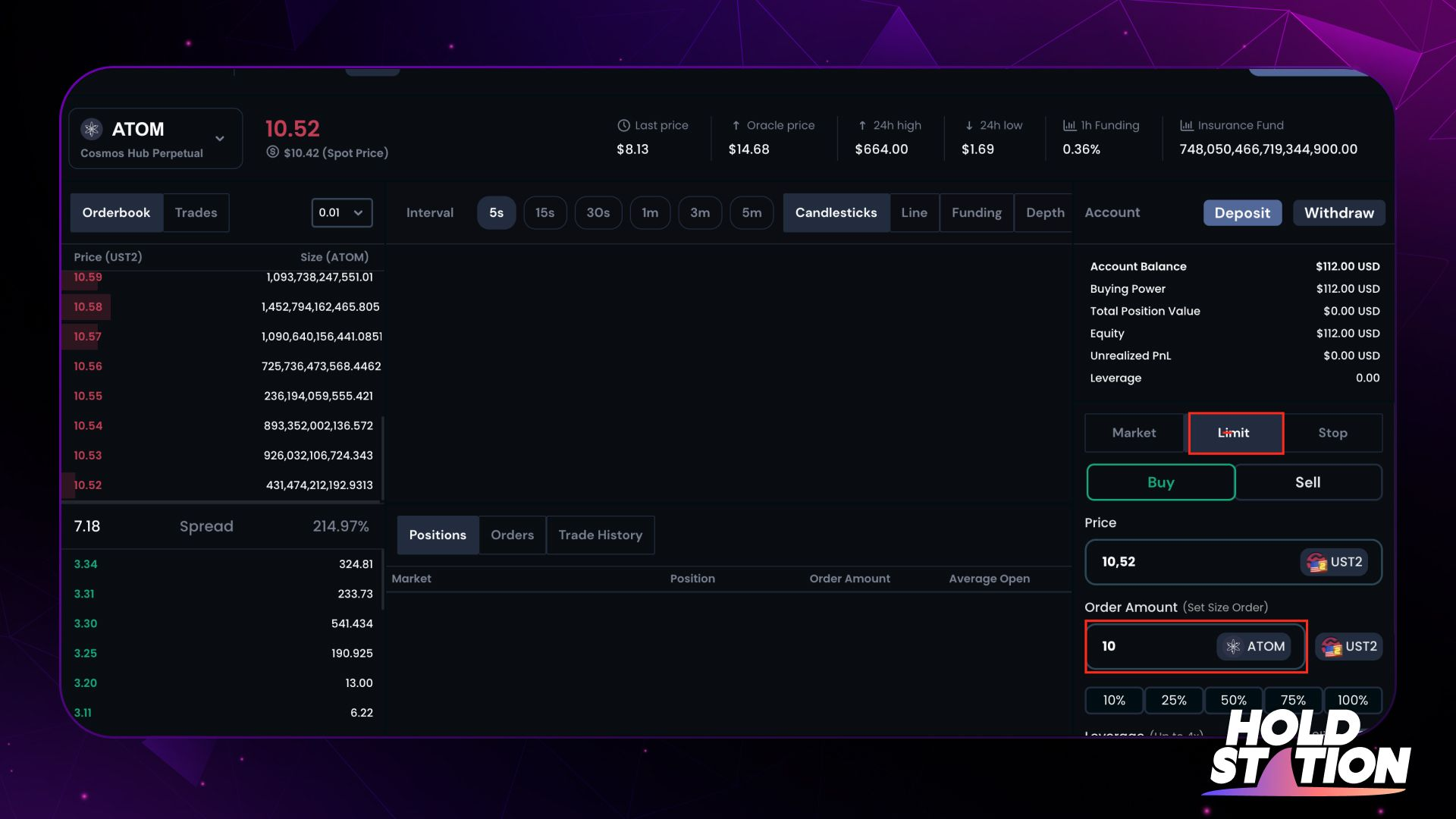 Go to the Trade section, select Limit Order, enter the order volume, scroll down and confirm the order.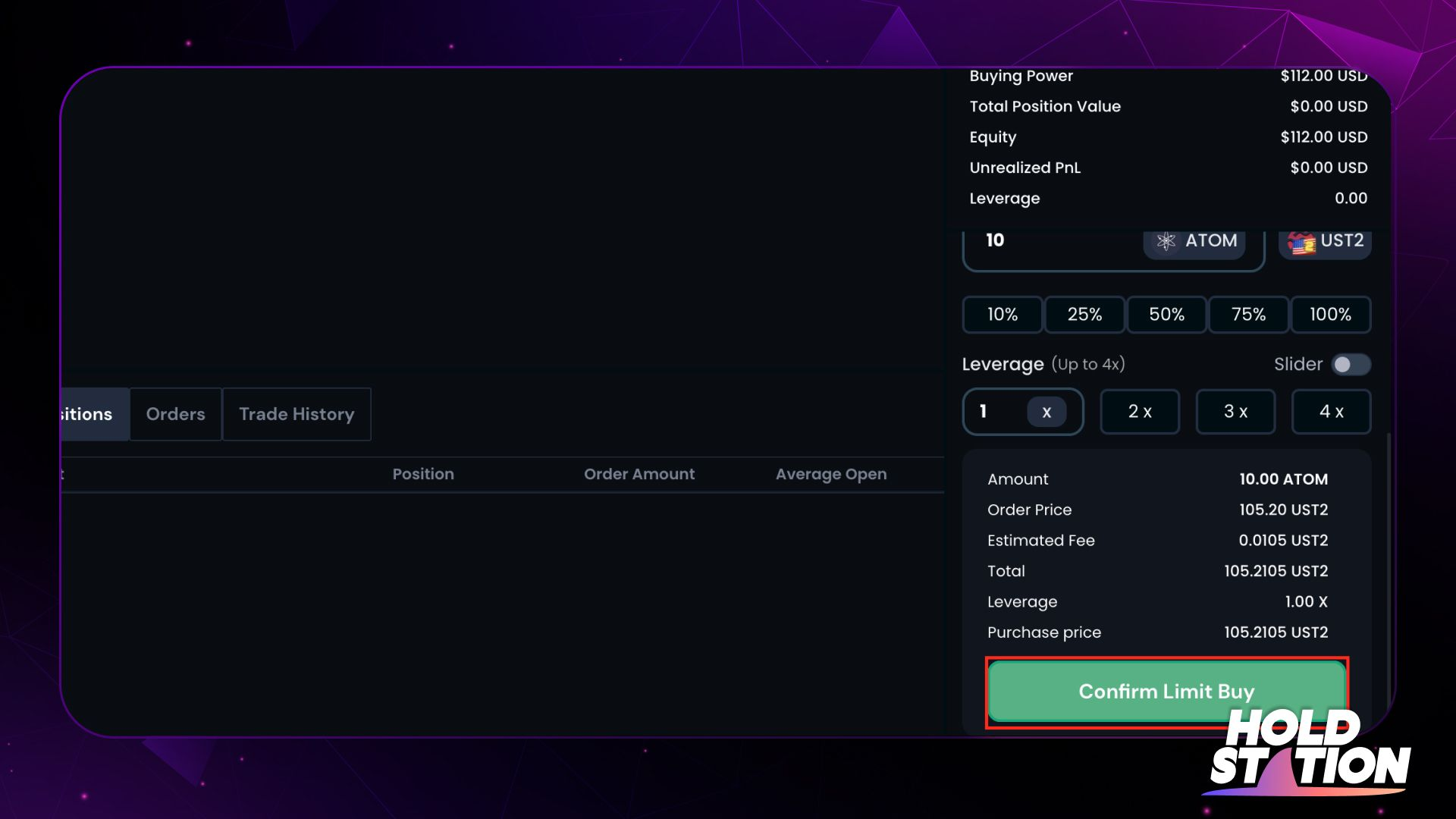 After confirming the order, a message will appear, click View on Explorer and save the hash of the transaction as proof when filling out the form.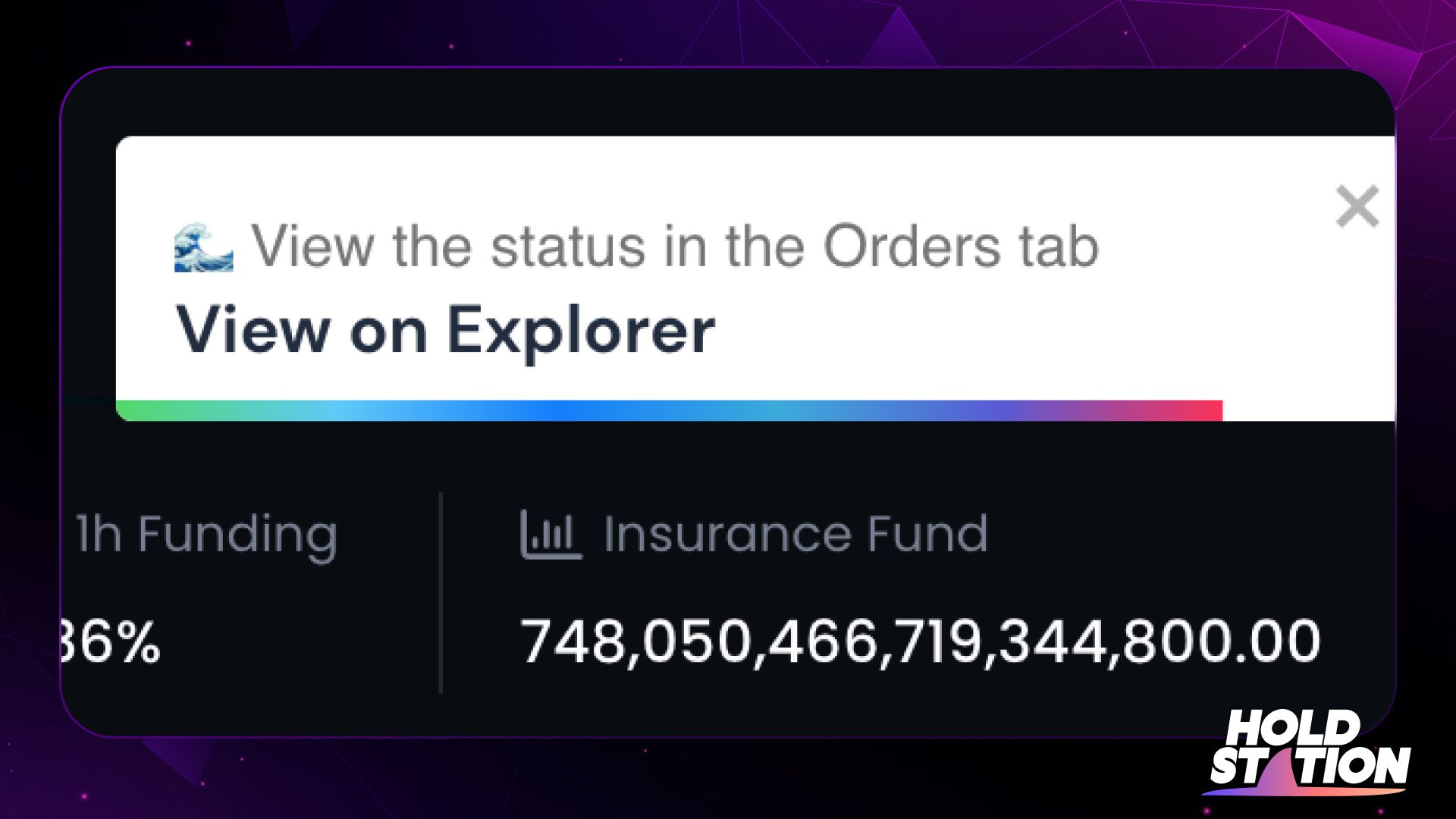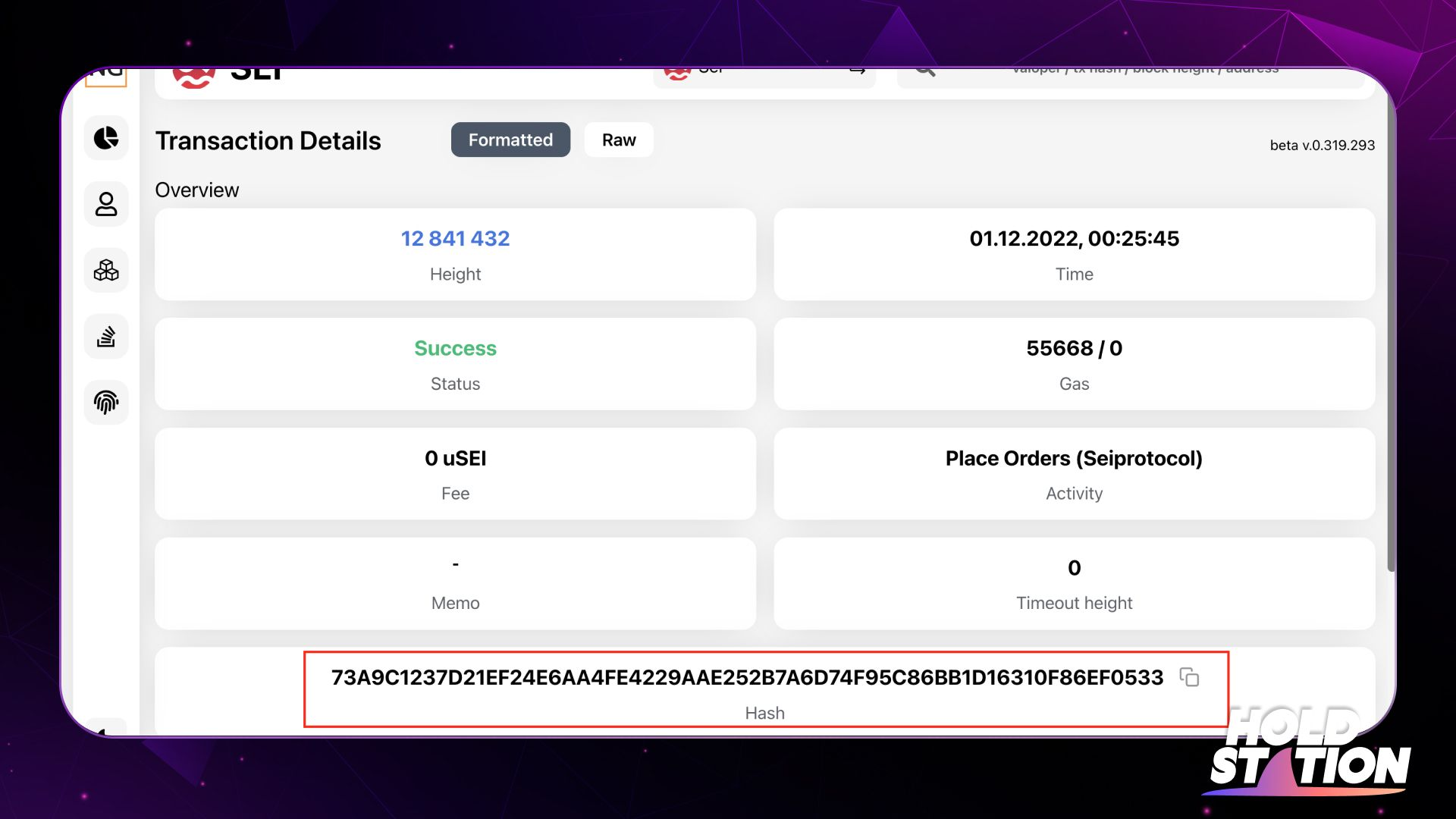 Access the form Seinami Testnet - Act 4 Mission. Fill in the required information such as name, email address, wallet address, and select the task you have completed with proofs.
If you are only doing the task of placing an order, enter the hash code saved above here.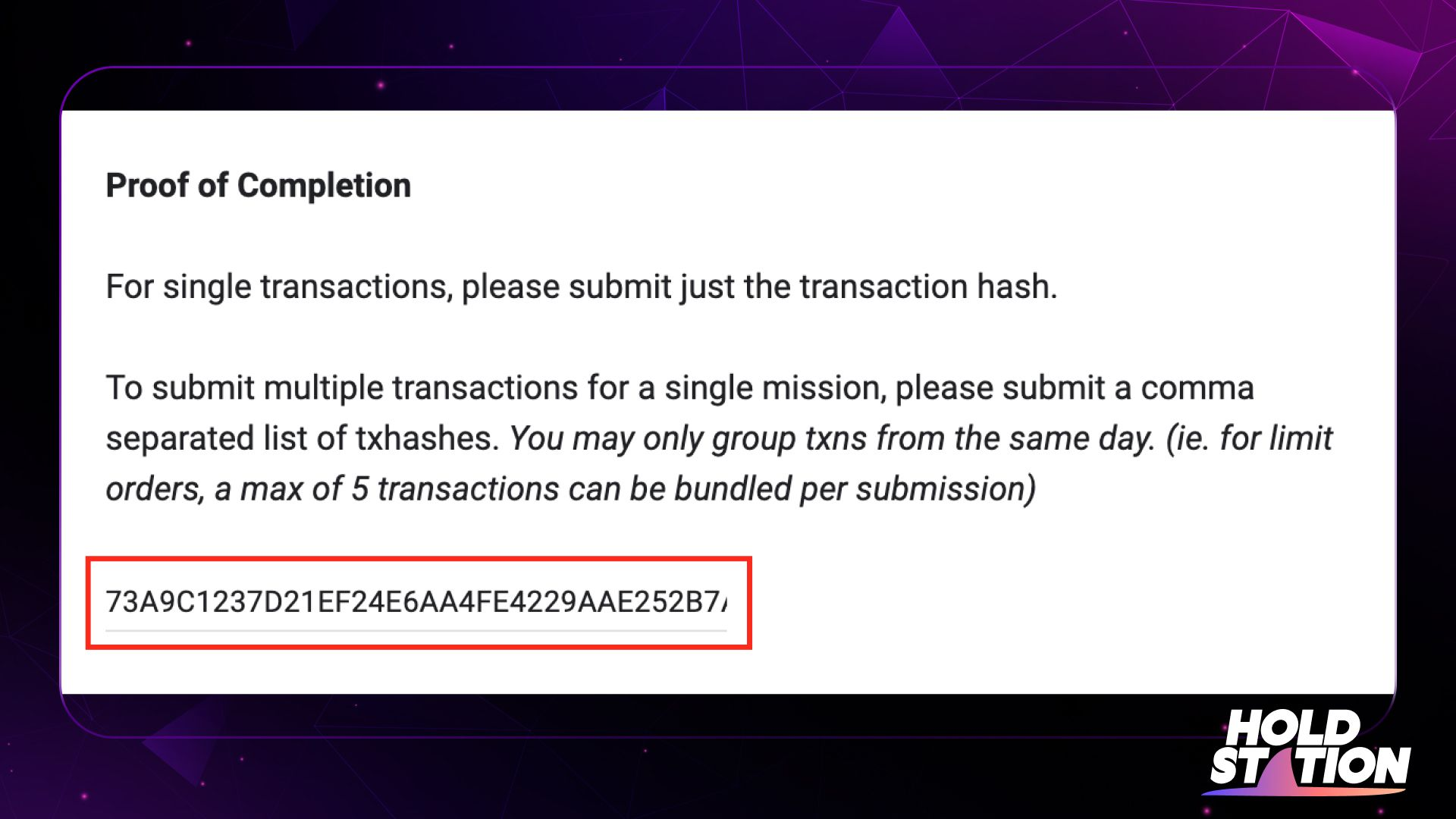 If you perform tasks that open 5 orders, go to Vortex, select Portfolio then select Orders.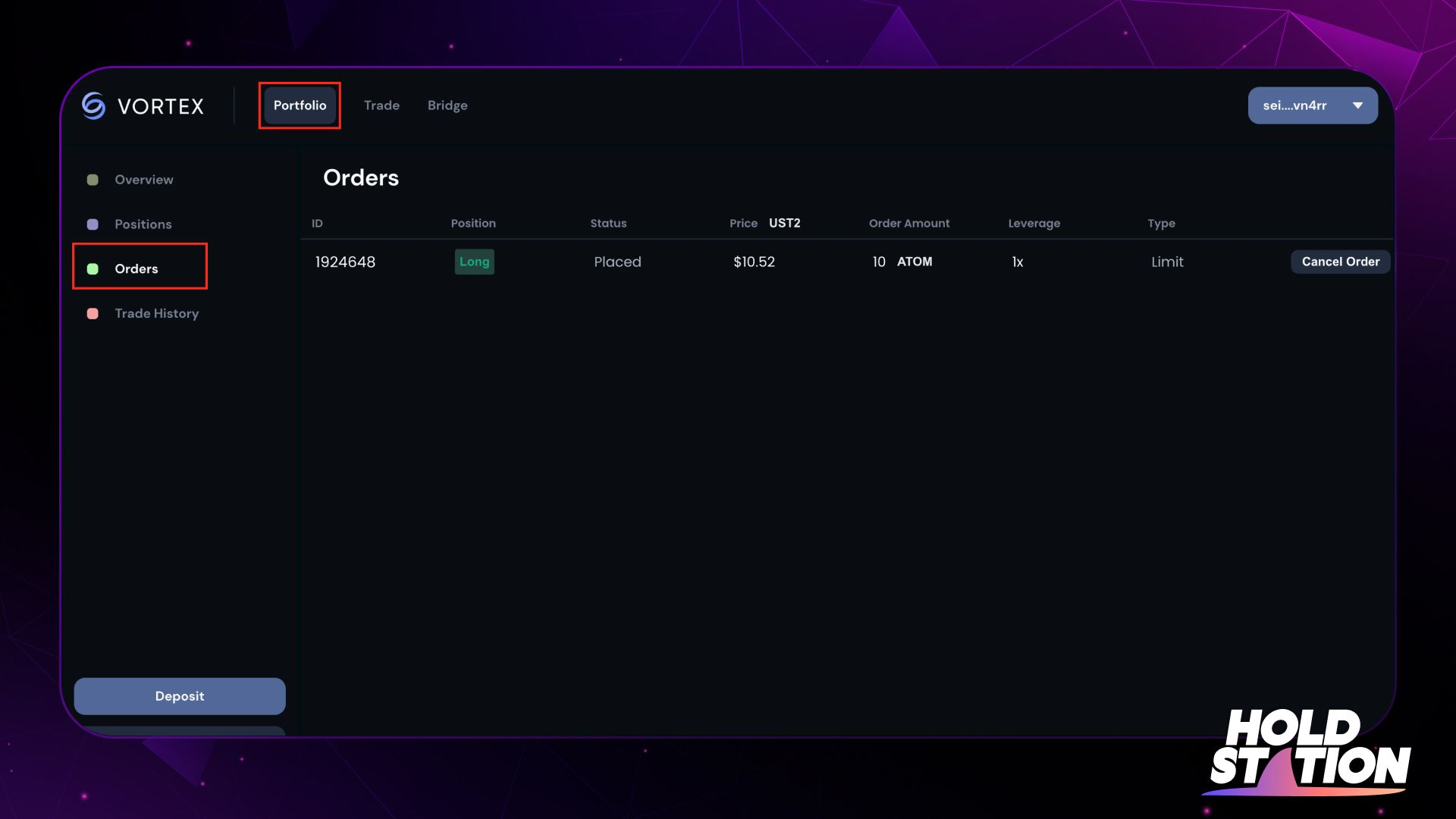 Take a screenshot, upload it to image hosting/sharing platforms (here Sei introduced imgur) and paste the link in the request below.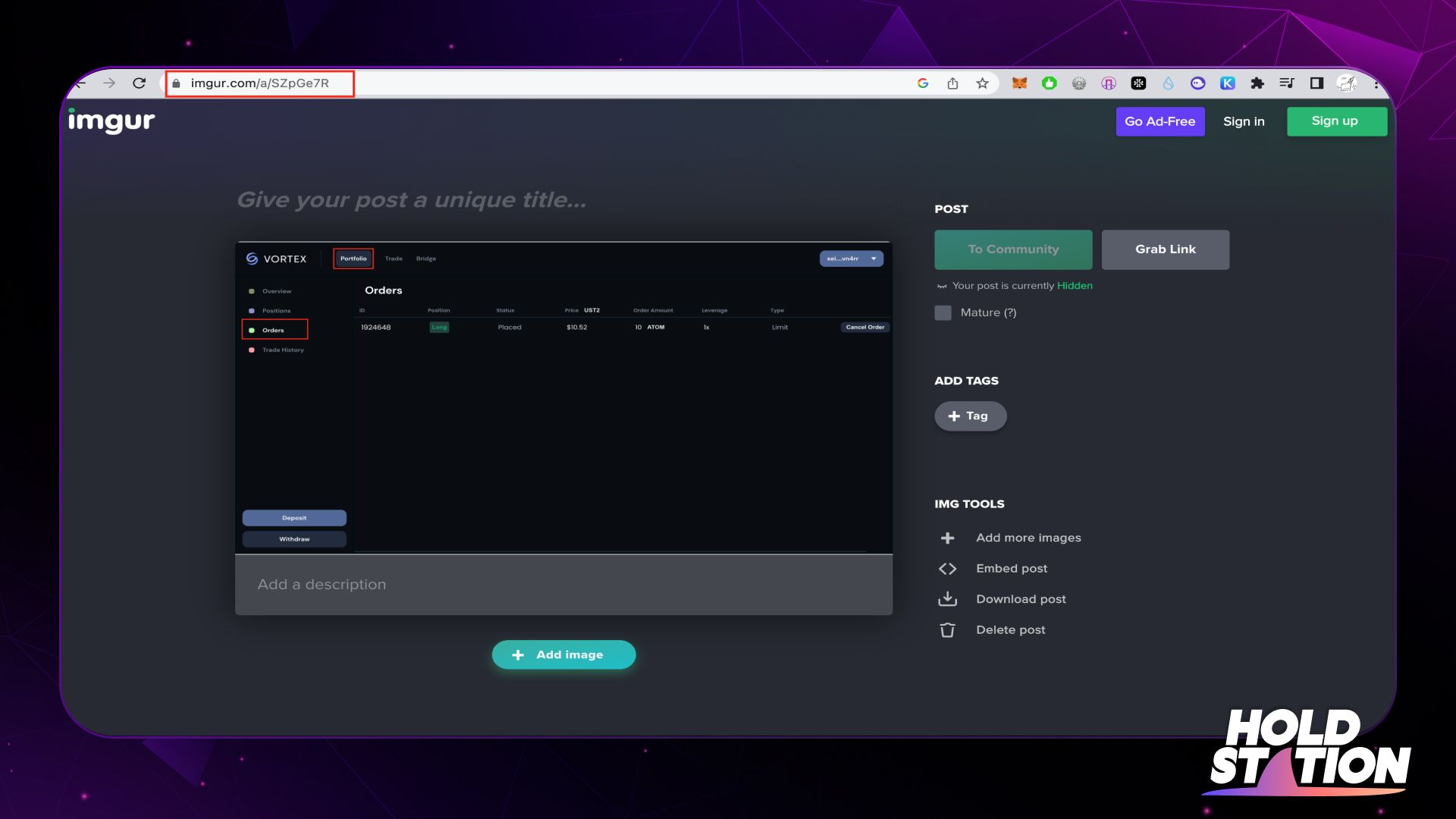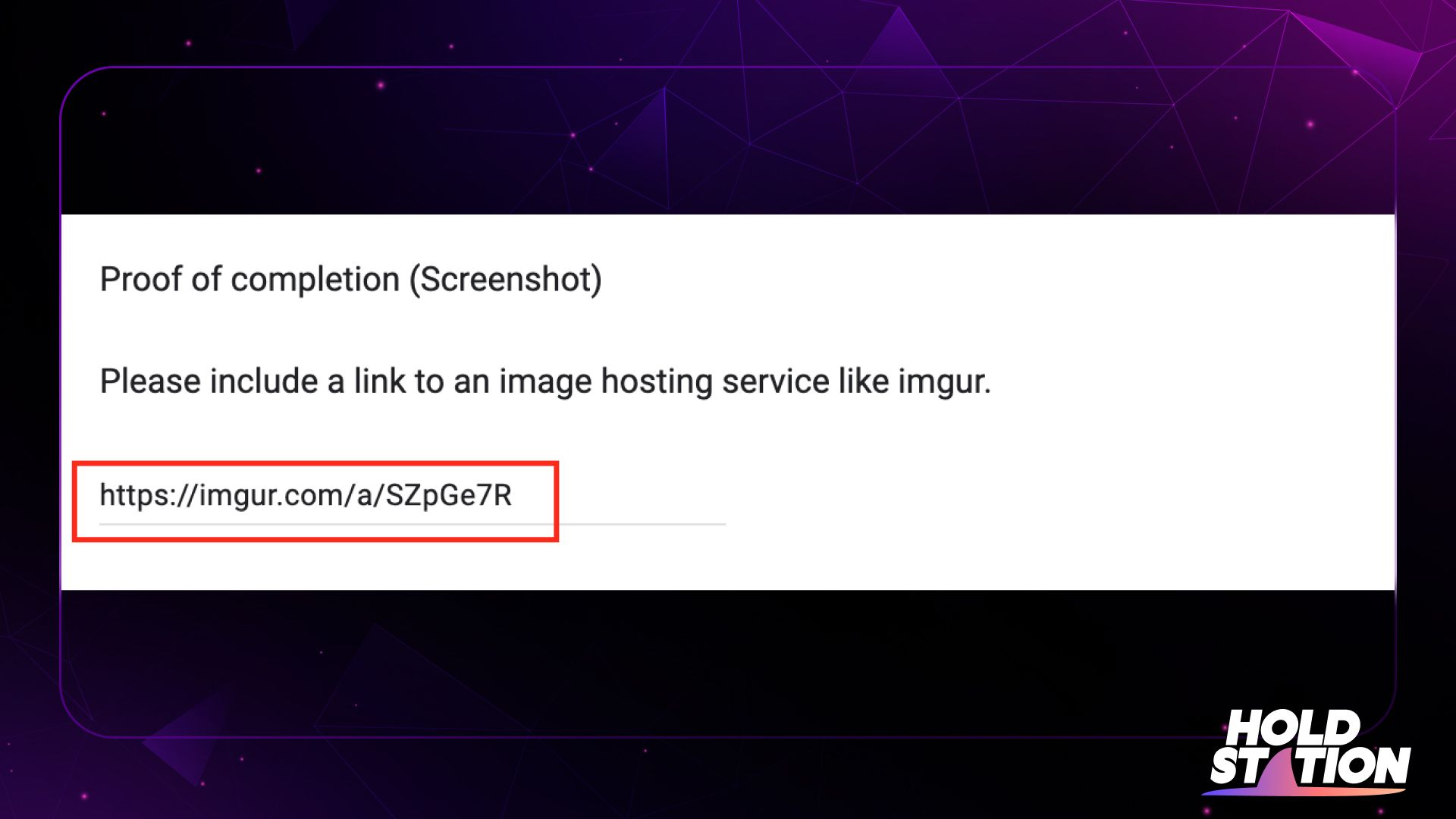 The remaining information will be related to the referral and ref task, you can fill in if any, complete the information and send it off. You can repeat the steps to do the task with another wallet, and complete the form with a different email address. Good luck everyone and get the Airdrop.
Disclaimer:
The information, statements and conjecture contained in this article, including opinions expressed, are based on information sources that Holdstation believes those are reliable. The opinions expressed in this article are personal opinions expressed after careful consideration and based on the best information we have at the writing's time. This article is not and should not be explained as an offer or solicitation to buy/sell any tokens/NFTs.
Holdstation is not responsible for any direct or indirect losses arising from the use of this article content.