The crypto market started 2022 well and well, but that year seems challenging for the crypto market. The challenging period for the cryptocurrency market began with the collapse of Terra, followed by a series of other "big guys" like 3AC. From there, the crypto winter seems to have begun and continues.
Funding for Venture Capital (VC) in 2022
As the frost set in, venture capital firms closed their wallets. Global financing for VC-backed crypto businesses fell from $8.8 billion in the first quarter of 2022 to $6.2 billion in the second quarter and roughly $3.4 billion in the third quarter, according to Crunchbase statistics. Besides that, crypto companies have only raised about $2.4 million.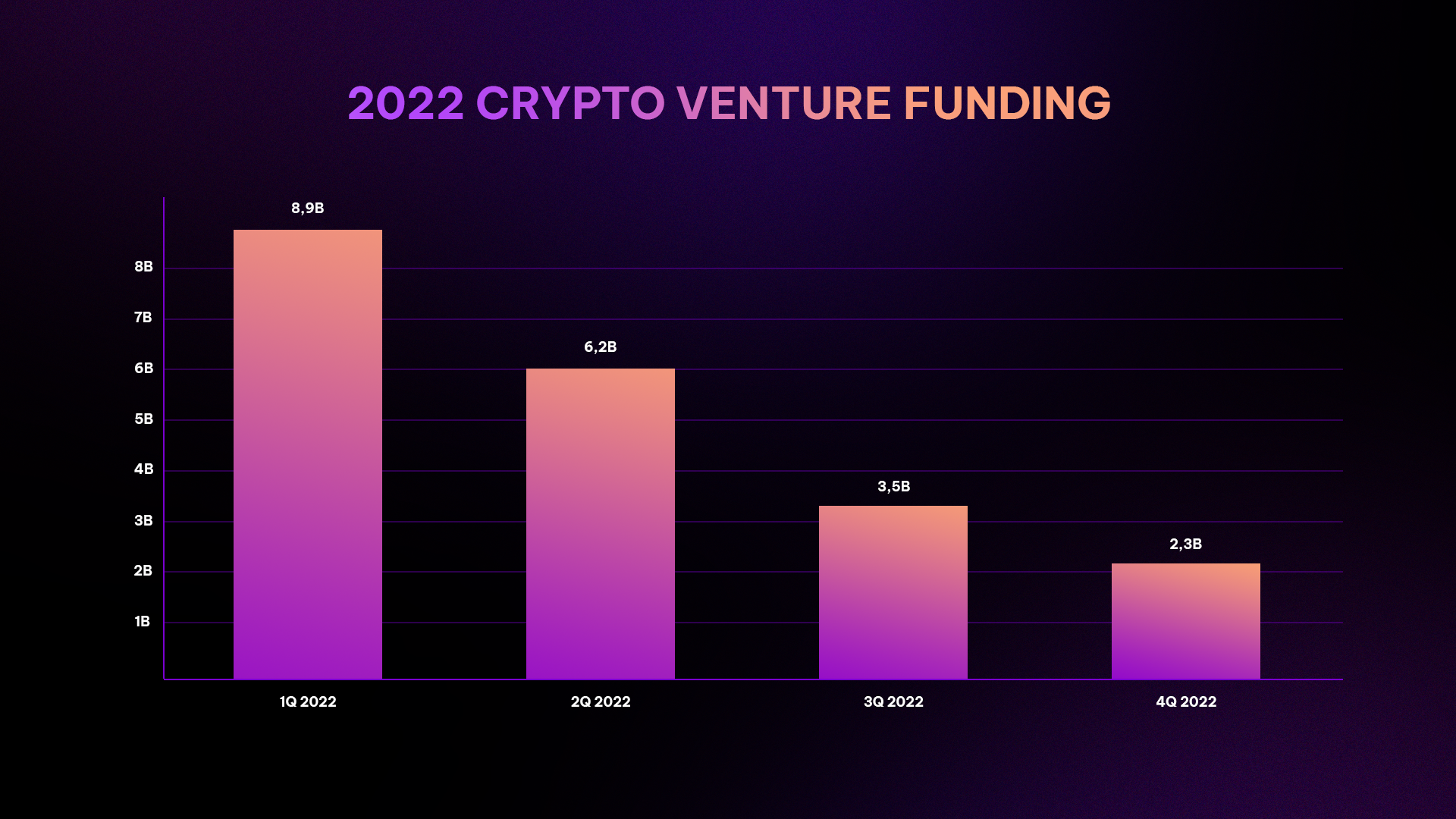 Despite the continuous drop, several firms raised massive rounds, albeit virtually entirely, in the year's first half. The top ten most significant crypto investments for 2022 are shown below.
Yuga Labs: $450 million
In March, the firm behind the well-known Bored Ape Yacht Club raised a $450 million investment led by Andreessen Horowitz. Despite the $4 billion valuation, the NFT market has now dried up, and the Securities and Exchange Commission is investigating Yuga Labs for selling unregistered securities.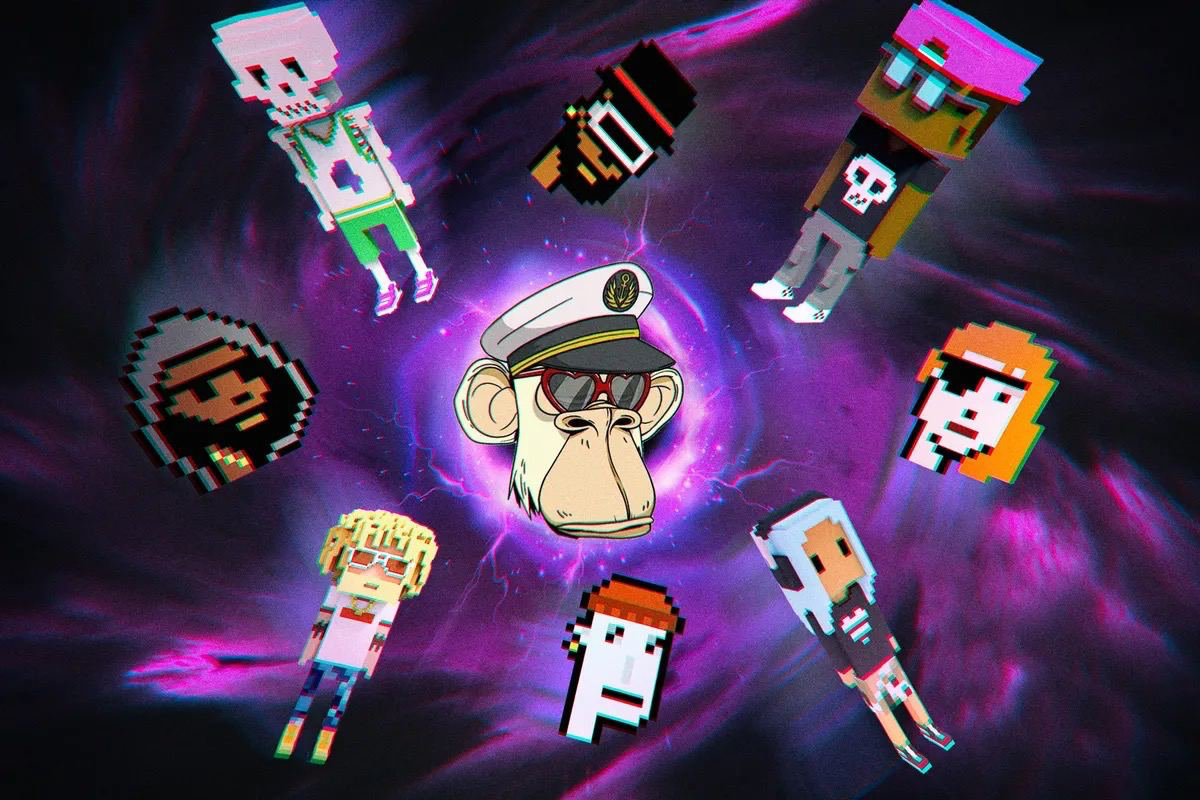 ConsenSys: $450 million
ConsenSys, led by Ethereum creator Joe Lubin, creates tools for the Ethereum ecosystem, such as the DeFi wallet MetaMask, which has over 30 million monthly active users. ConsenSys raised a $450 million Series D round sponsored by ParaFi Capital in March, valuing the firm at $7 billion.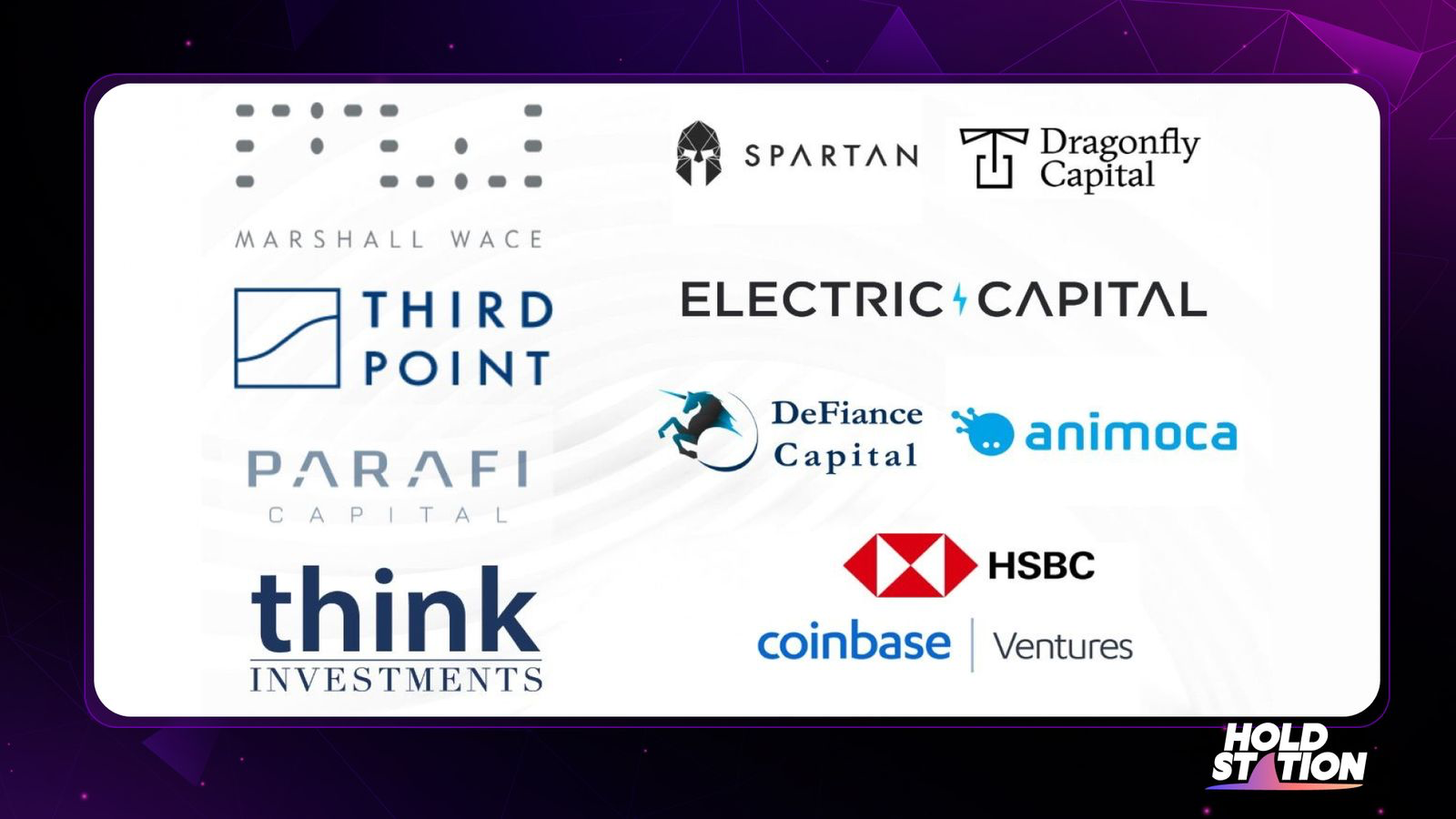 Polygon: $450 million
Polygon is a Layer-2 blockchain platform based on Ethereum to assist in the scaling of the ecosystem for applications ranging from gaming to DeFi. In February, the business announced a $450 million fundraising headed by Sequoia Capital, with Tiger Global and SoftBank participation. Polygon's cryptocurrency, MATIC, had a market worth of $13 billion at the time, but it has since slumped below $7 billion.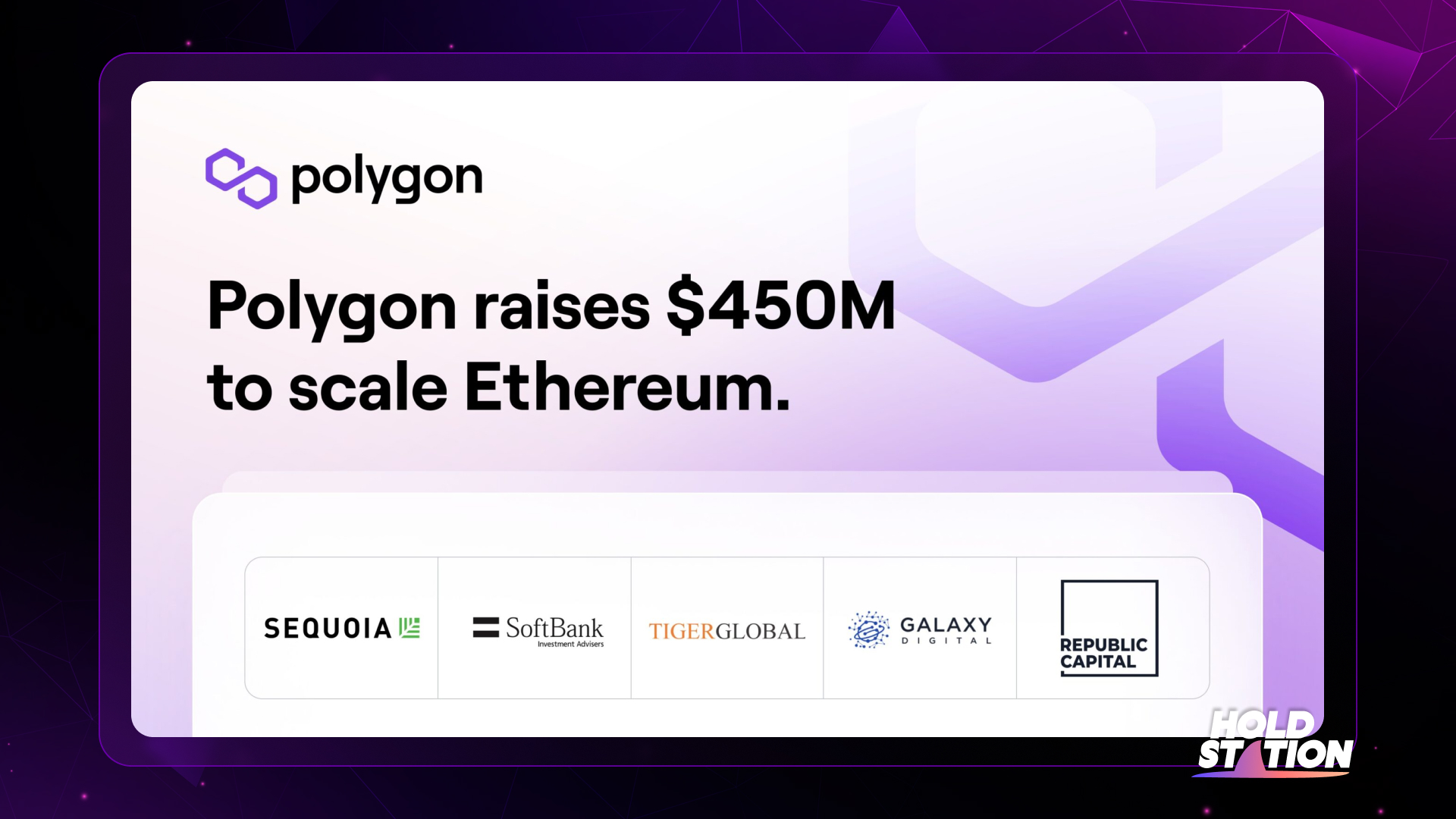 Circle: $400 million
Circle is the creator of USDC, the world's second-largest stablecoin behind Tether. It announced a $400 million fundraising round in April, with participation from major financial players such as BlackRock and Fidelity. The business had planned to go public through a SPAC merger at a $9 billion value, but the deal fell through in December due to SEC regulatory uncertainties.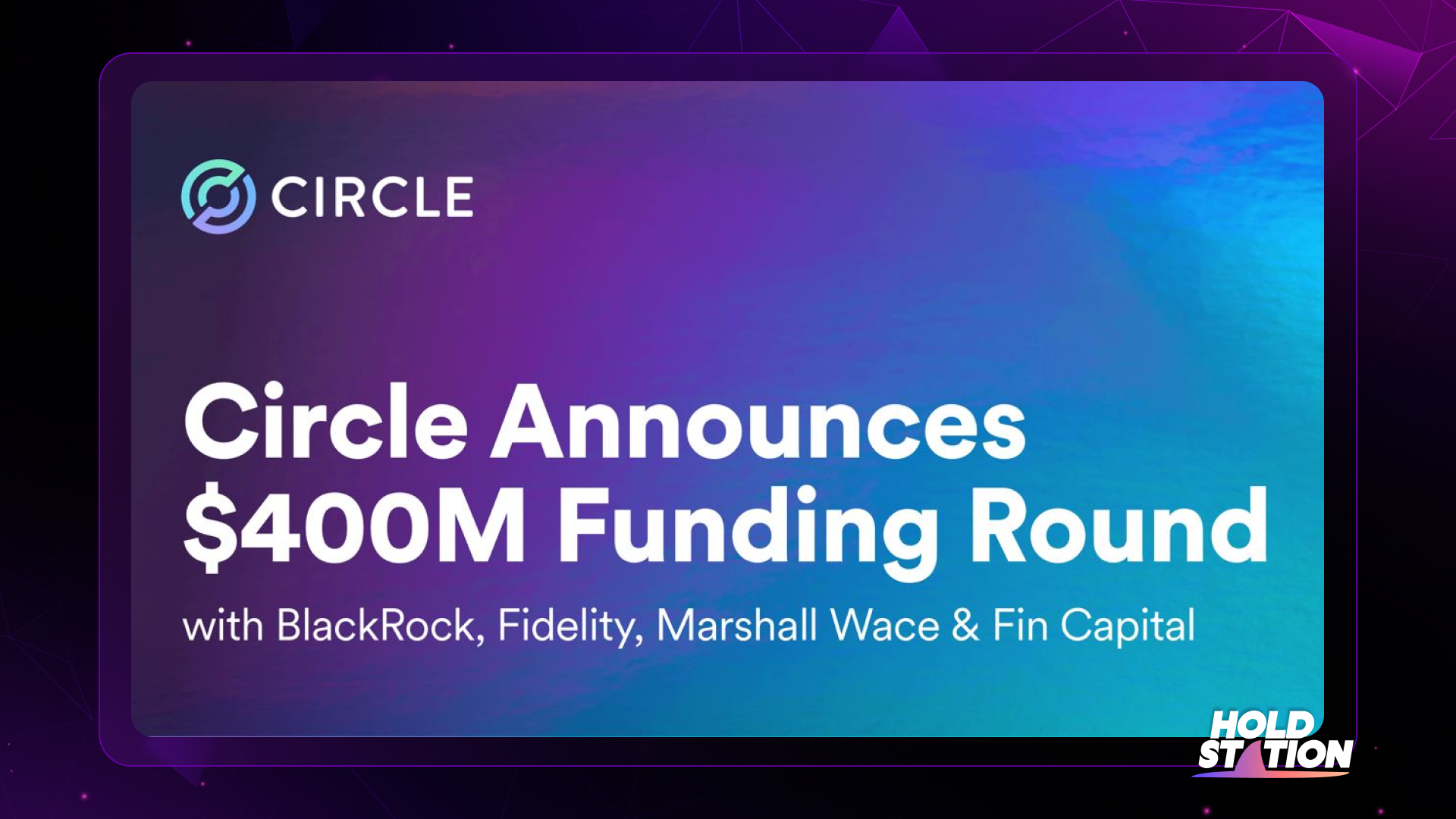 FTX US: $400 million
FTX US, the FTX exchange's US subsidiary, secured a $400 million Series A investment in January at an $8 billion value. While FTX collapsed in September, it was a terrible investment for the participating funds, which included Paradigm, Temasek, Multicoin Capital, and Softbank.
FTX: $400 million
Not to be outdone, the offshores FTX exchange received $400 million in January in a Series C round led by the same group of investors that valued the firm at $32 billion. The financing round comes just a few months after FTX's infamous "meme round," which collected $420,690,000 from 69 investors in October 2021. After selling his share, Sam Bankman-Fried allegedly collected $300 million.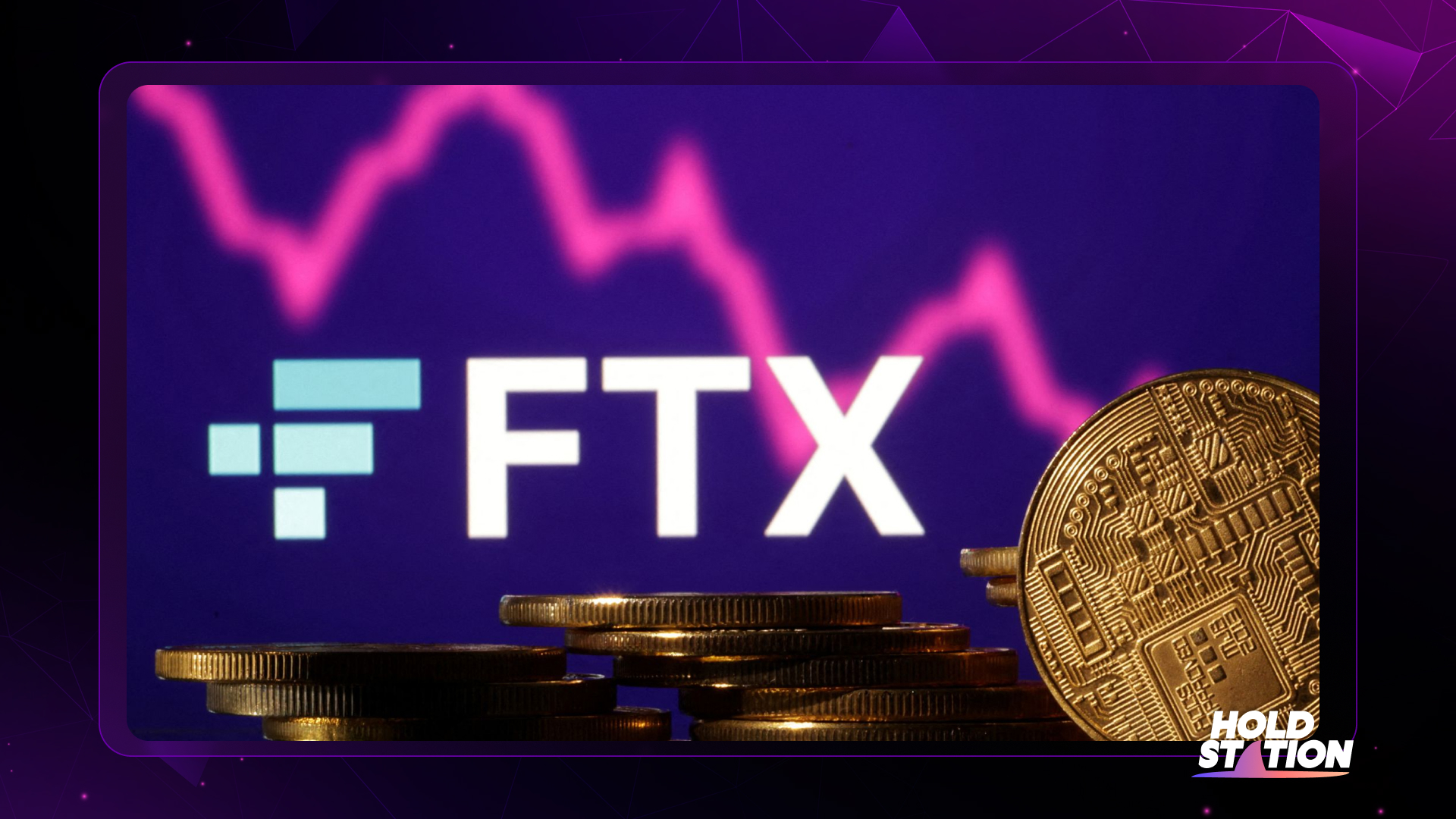 Animoca Brands: $358.8 million
With the cryptocurrency market continuing to surge, the Hong Kong-based software and venture business secured a $358.8 million Series A investment headed by Liberty City Ventures in January at a $5 billion value. The company's concentration is on GameFi, which has become a euphemism for "play-to-earn" games, a sector that has fallen out of favor following the Axie Infinity fiasco.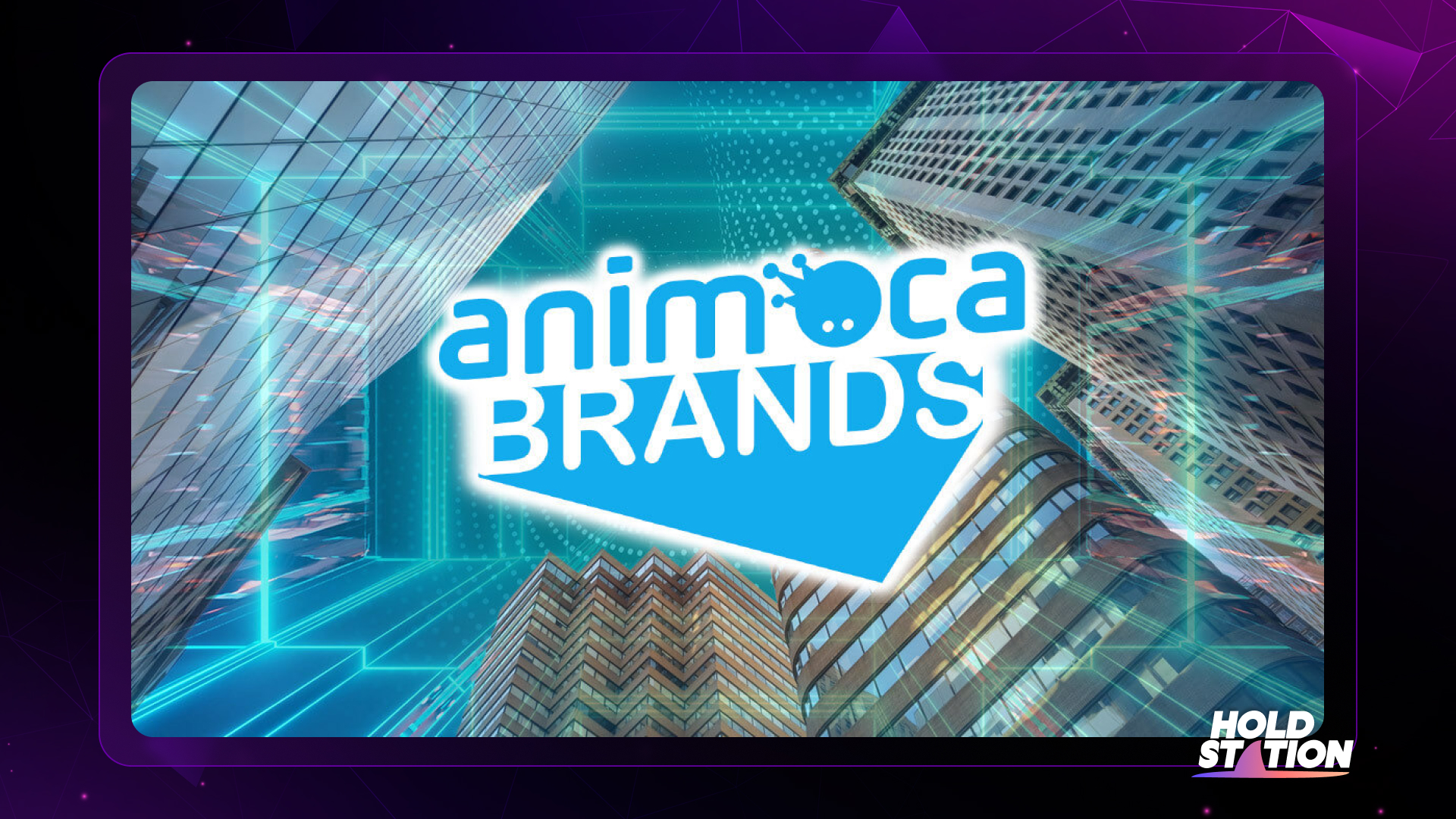 NEAR Protocol: $350 million
NEAR is a blockchain that competes with Ethereum by providing a platform for developers to construct decentralized apps. It attracted considerable money after starting in October 2020, including a $350 million round headed by Tiger Global in April 2022, three months after raising a $150 million round in January. Its cryptocurrency peaked at over $12.5 billion in April and has since dropped to close to $1 billion.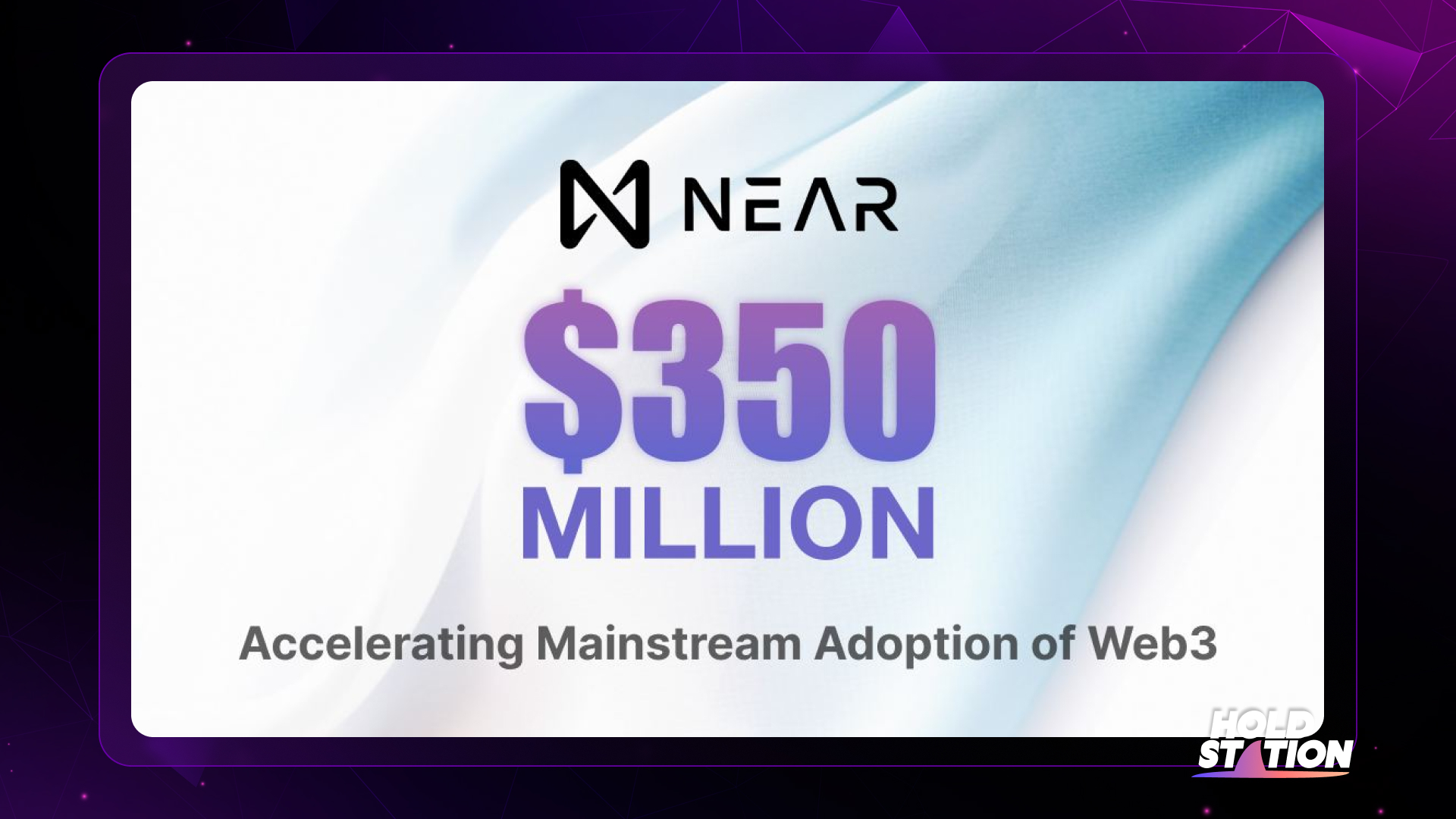 Amber Group: $300 million
Amber Group, a crypto trading business, raised the lone round on this list in the fourth quarter—a $300 million Series C headed by Fenbushi Capital US in December. Amber Group also has exposure to FTX.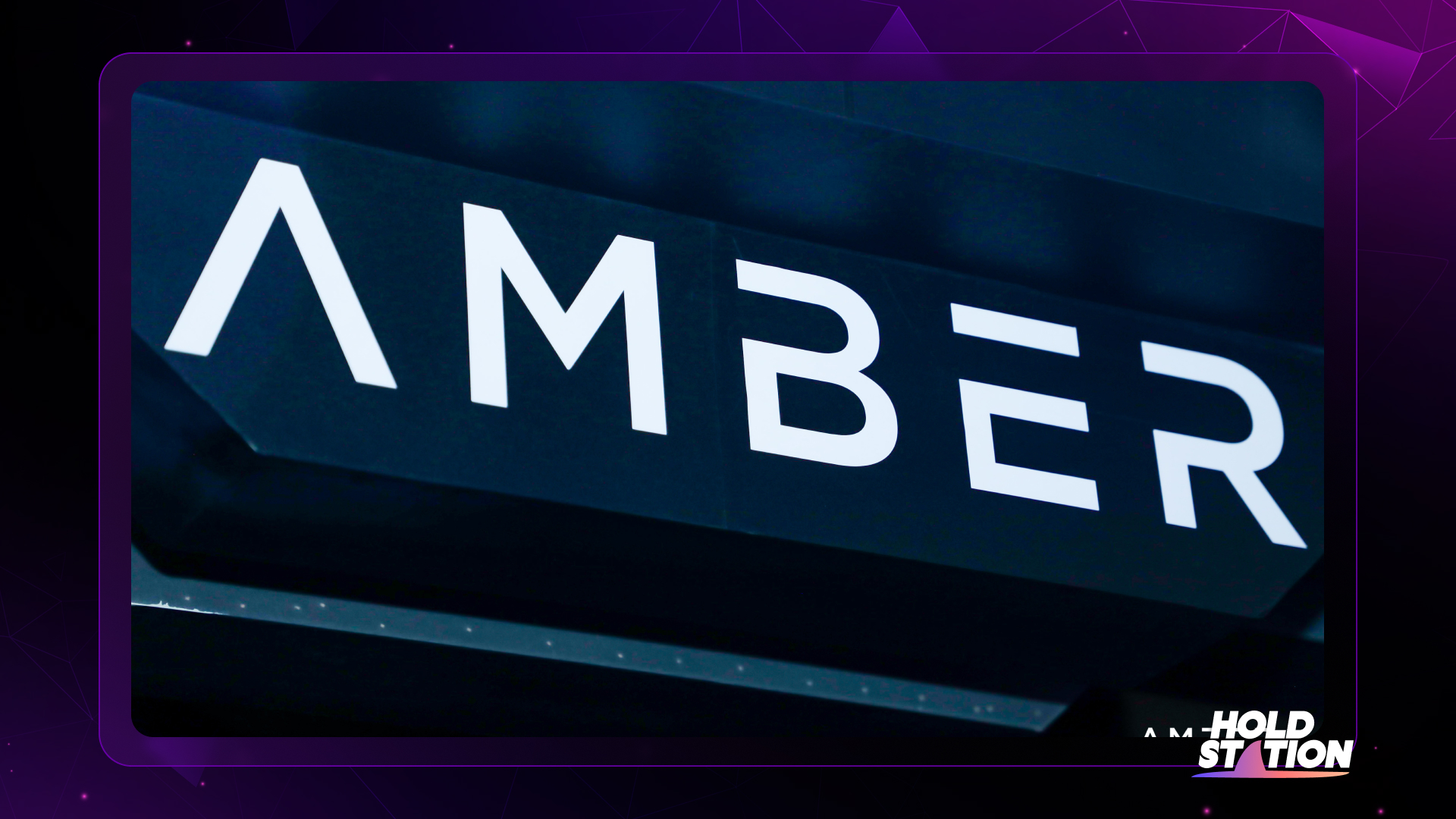 Mysten Labs: $300 million
Mysten Labs, the third-quarter deal on this list, closed a $300 million Series B in September led by FTX Ventures and valued the firm at $2 billion. Sui, a Layer-1 proof-of-stake blockchain run by a former Meta employee that has yet to deploy, was created by Mysten.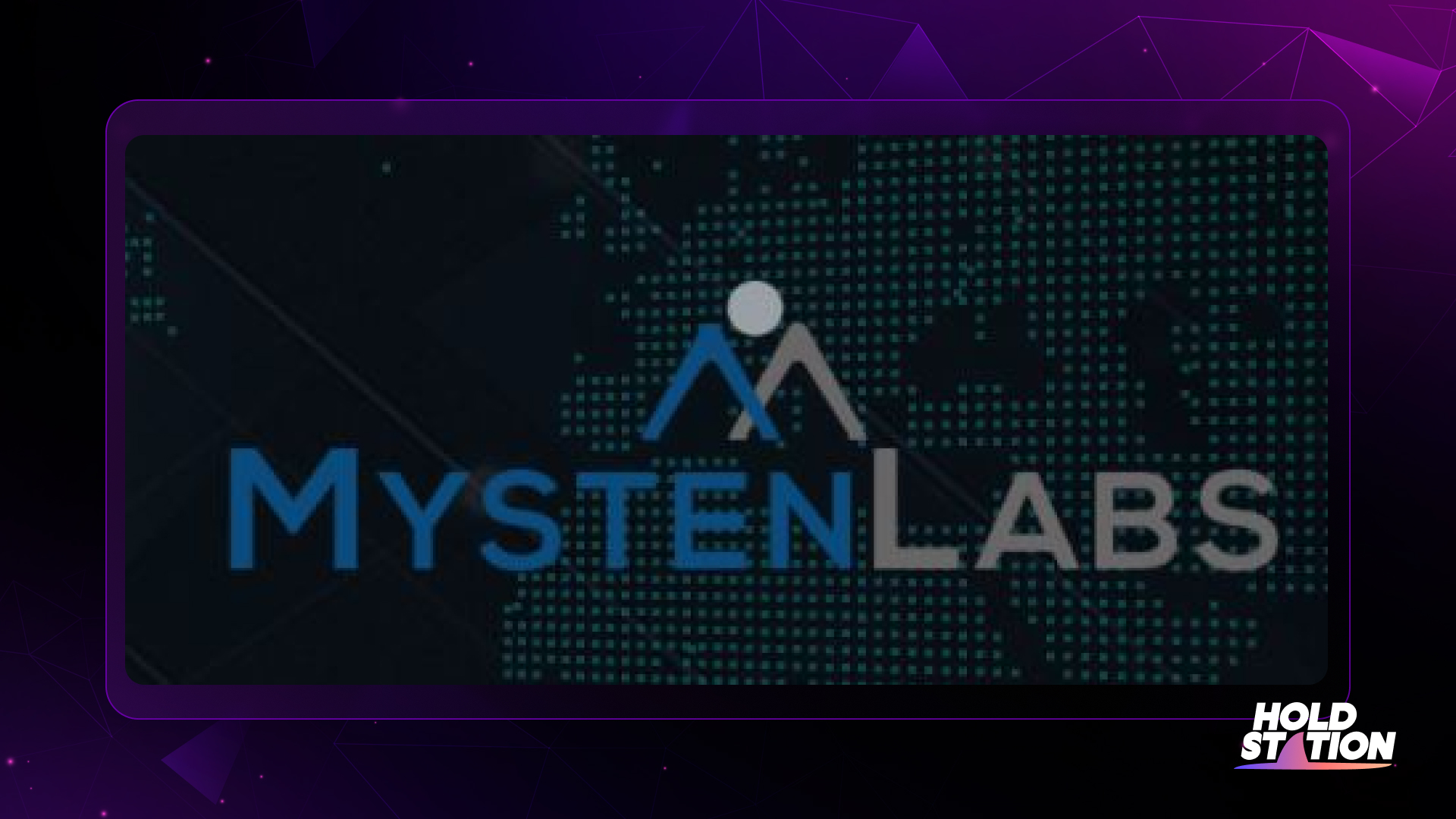 Personal Reviews And Summary
In general, the crypto market is gloomy and has been going down since mid-2022 after the collapse of Terra. However, the inflow of VCs still shows that the confidence of investment funds in the crypto market is still reasonable. Therefore, investors should not be discouraged by the downtrend but should patiently wait for the recovery from the cryptocurrency market in particular and the financial market in general.
Although the crypto market in 2022 does not reach a peak like in 2021 and is somewhat down, some venture capital will invest even more heavily in 2022 because the downtrend period is the time to accumulate assets to wait for the season bull run next. Accumulating holdings during this period will position them very well in the following years.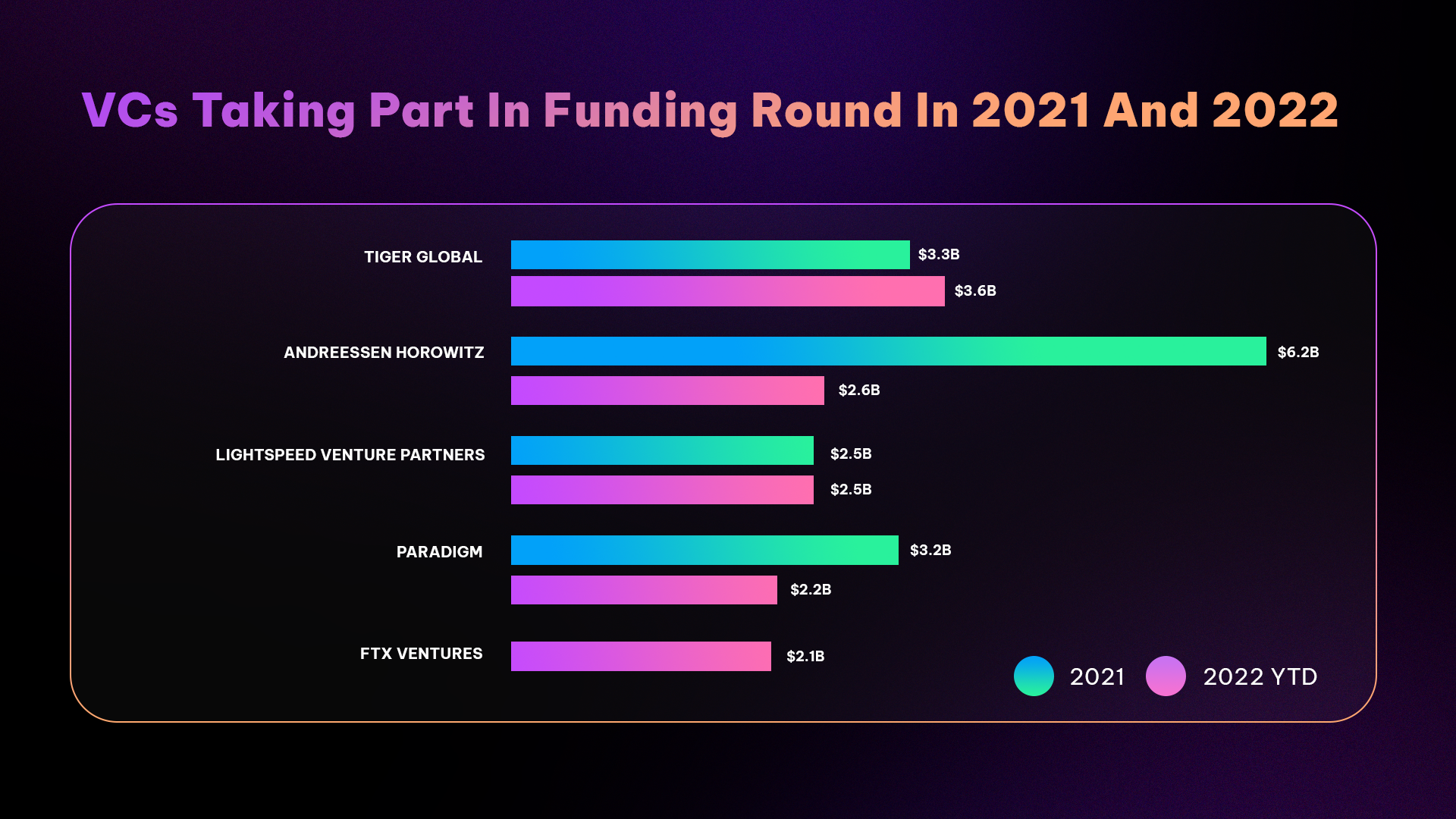 Besides, from the list of pouring capital into projects, investors can find potential projects for investment such as Bored Ape Yacht Club of Yuga Labs, ConsenSys - the parent company of Metamask, MATIC token of Polygon, Near Protocol's $NEAR and Mysten Labs SUI token.
---
Holdstation Wallet - Your Gate to Web3 💜🦈
Make DeFi as easy as CeFi!
Disclaimer:
The information, statements and conjecture contained in this article, including opinions expressed, are based on information sources that Holdstation believes those are reliable. The opinions expressed in this article are personal opinions expressed after careful consideration and based on the best information we have at the writing's time. This article is not and should not be explained as an offer or solicitation to buy/sell any tokens/NFTs.
Holdstation is not responsible for any direct or indirect losses arising from the use of this article content.