What is ConsenSys' zkEVM?
ConsenSys' zkEVM is a new zk-rollup scaling solution on Ethereum created by ConsenSys's R&D (research and development) team, ConsenSys zk-EVM will clone the Ethereum environment as a rollup and thereby allow developers to This build on zkEVM is the same as on the mainnet.
What makes ConsenSys zkEVM different from other zkEVMs?
Implementing zk-rollup that delivers an Ethereum-like experience is technically challenging. So ConsenSys zkEVM will solve the problem of conflict for blockchain developers who are already familiar with Ethereum when building and deploying on top of other zk-rollups. Because other zk-rollup development teams often go their separate ways when using a different programming language and a virtual machine, particularly from the EVM, it is difficult for other developers who want to deploy on various platforms on zk-rollup.
ConsenSys' goal is to build a type 2 zkEVM, as Vitalik describes zkEVM types in a blog post by the Ethereum co-founder. zkEVM type 2 will be compatible with most dApps on Ethereum and EVM, making it easy for developers to build and maintain Layer2 dApps.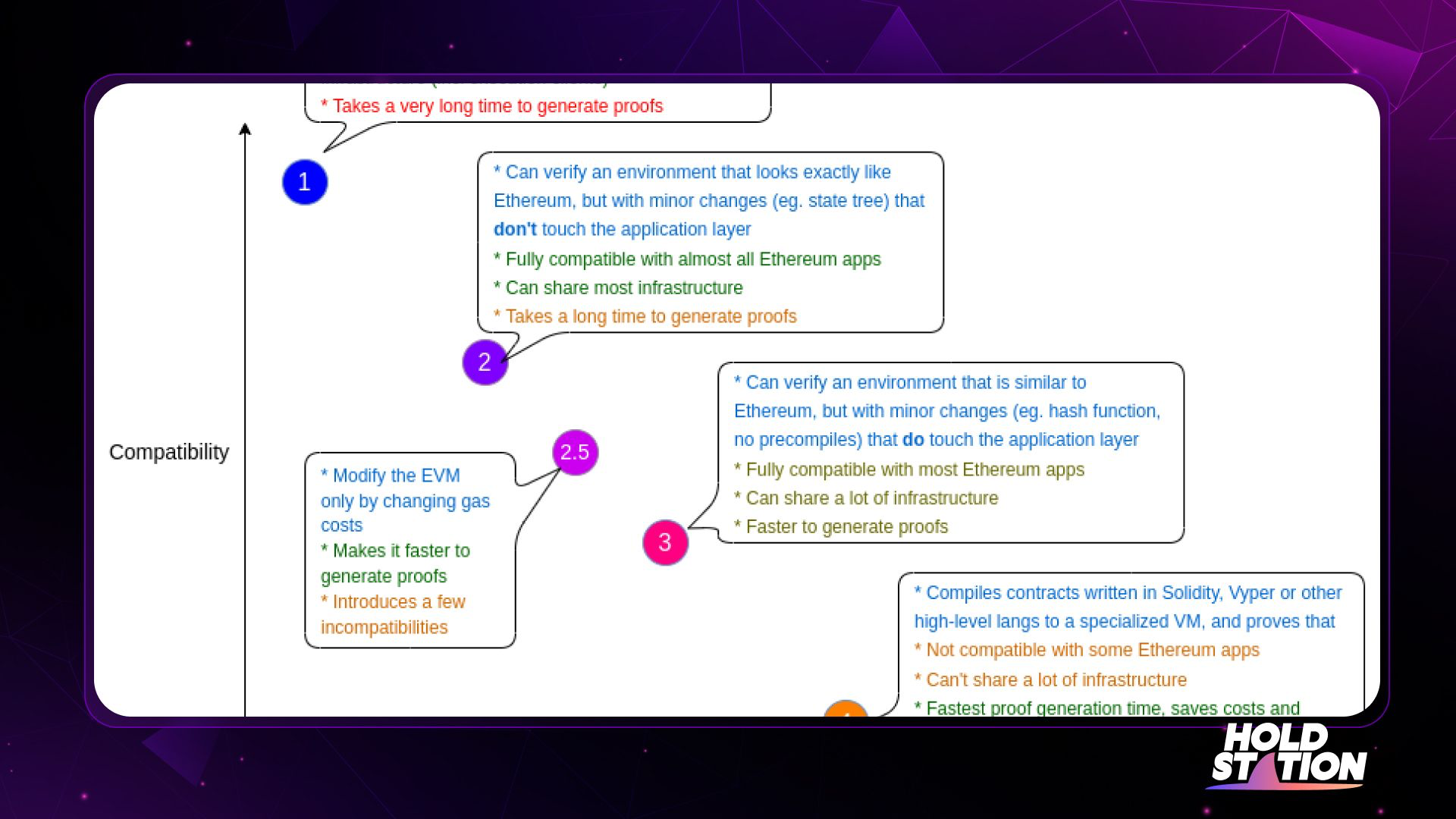 What problems does ConsenSys' zkEVM solve for zk-rollups?
Solve the authentication problem: Helps speed up the authentication process when solving the validator issue, thereby helping to bring about high speed and low transaction costs while still ensuring the user's experience and security. Ethereum
Addressing EVM compatibility: Helps accelerate the transition to Web3 while providing an Ethereum-like environment that helps developers build better on zk-rollups.
The latest announcement from ConsenSys
MetaMask's parent company, ConsenSys, today officially announced the internal testing of the zkEVM scaling solution for Ethereum in the beta testnet phase developed by the company itself, starting early next week. Then, in January 2023, the company will publicly open this layer2 zk-rollup testnet to all users.
The beta testnet will be held on Infura, a toolkit platform for blockchain developers.
ConsenSys' zkEVM beta testnet will allow blockchain developers to deploy and test smart contracts and migrate dApps on other networks to this test network. In addition, testnet participants can also bridge, transfer tokens, and interact with dApps listed on the ConsenSys ecosystem portal page.
Summary and registration information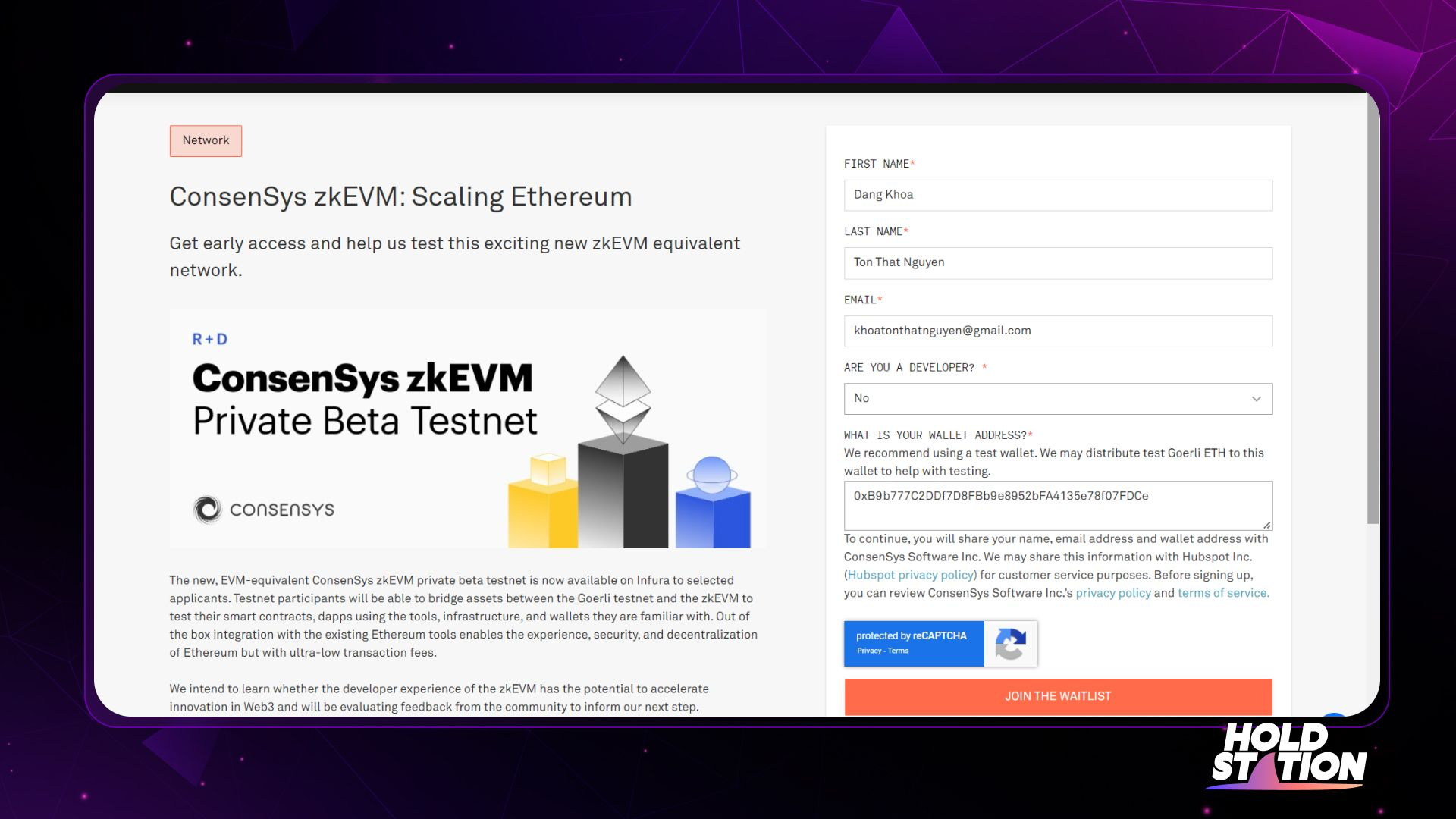 + Next week - for those selected to participate in the private testnet
+ January 2023 - for other registrants who signed up for the testnet
Testnet period: Approximately three months from the start date
Testnet Purpose: To give users the experience of testing ConsenSys zkEVM and provide feedback and contributions about the developers and the user experience.
Testnet chain: GoerliETH
ConsenSys Fundraising
In March 2022, ConsenSys announced the close of a $450 million financing round, bringing its valuation to over $7 billion. ParaFi Capital led this raise after participating in ConsenSys' Series C round in November 2021. New investors joined them, including Temasek, SoftBank Vision Fund 2, Microsoft, Anthos Capital, Sound Ventures, and C Ventures. Series C investors — Third Point, Marshall Wace, TRUE Capital Management, and UTA VC, United Talent Agency's venture fund — also participated in this round. Sullivan & Cromwell LLP acted as ConsenSys' legal advisor in this transaction.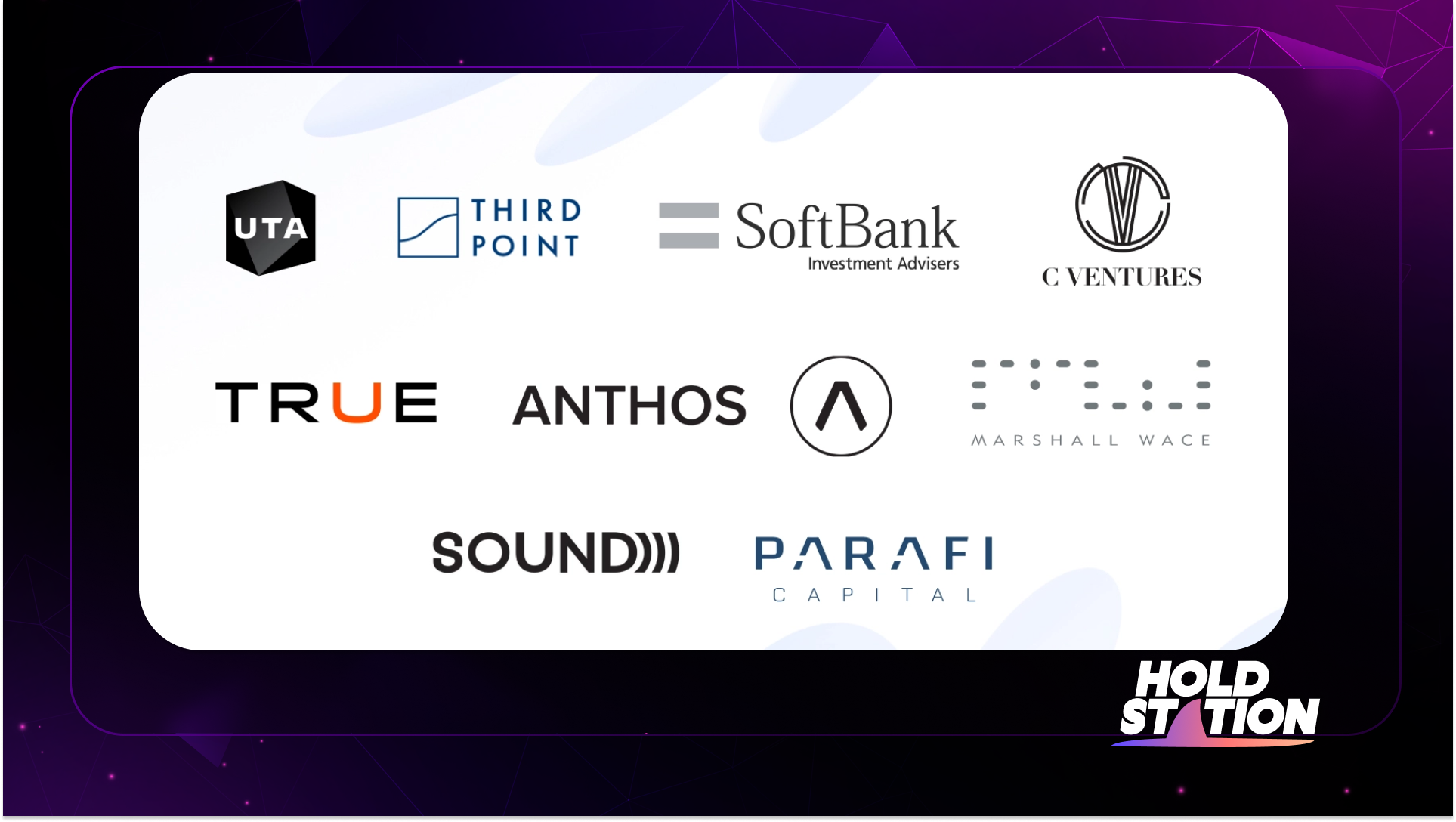 Last year, ConsenSys announced the close of a $200 million financing round, bringing its valuation to $3.2 billion. New investors Marshall Wace, Third Point, ParaFi Capital, and Think Investments contributed to the round alongside new partners, including Dragonfly Capital, Electric Capital, Spartan Group, DeFiance Capital, Animoca Brands, Coinbase Ventures, and HSBC. Sullivan & Cromwell LLP acted as ConsenSys' legal advisor in this transaction.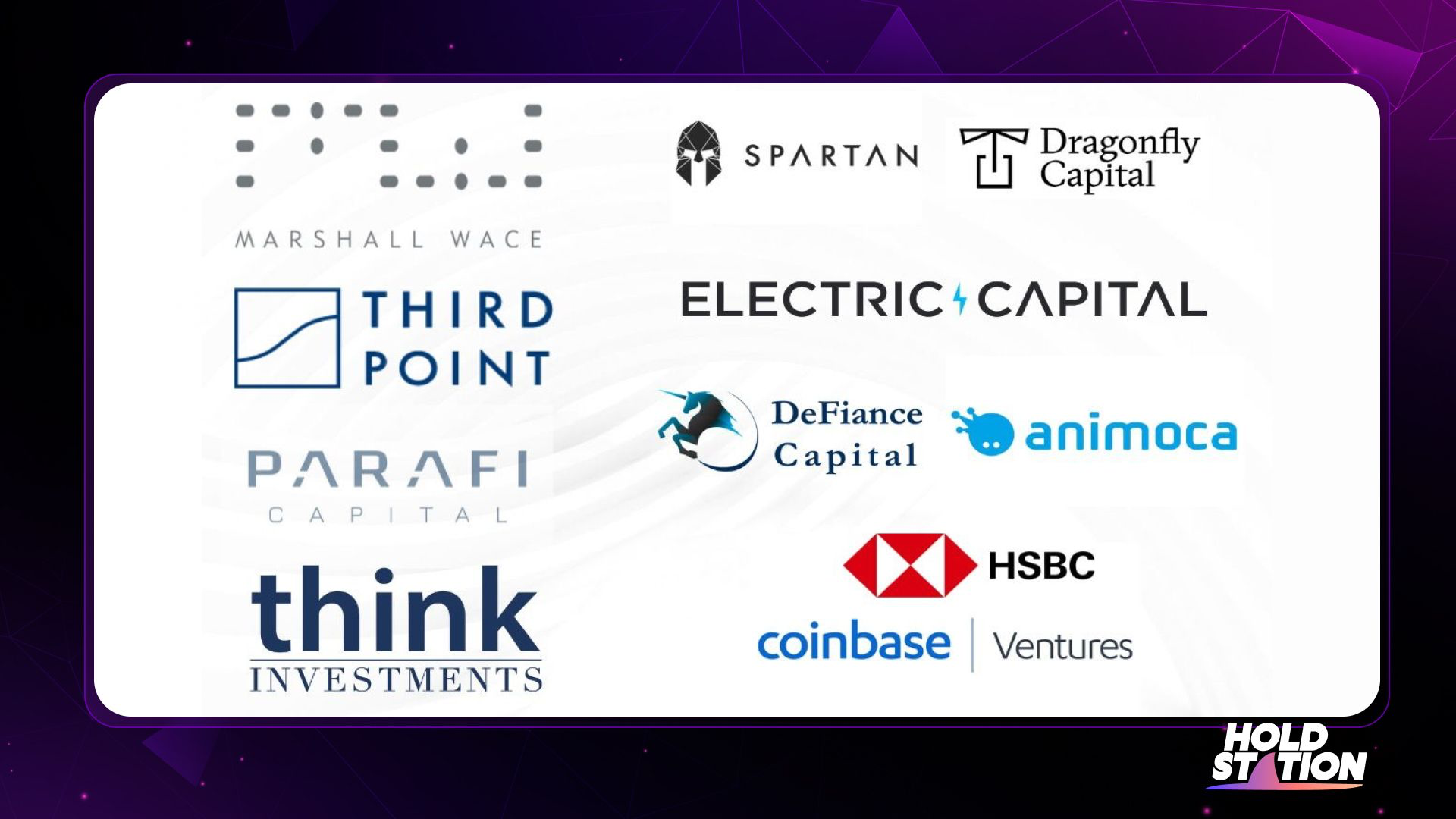 Personal Reviews and Summary
ConsenSys promises to bring outstanding zkEVM technology to the blockchain market if it is successful and can be applied to web3 in life. Besides, ConsenSys' zkEVM can get support from Vitalik - Ethereum co-founder, because the zkEVM that ConsenSys is aiming for is the zkEVM mentioned in Vitalik's blog. Finally, ConsenSys' zkEVM will make it convenient for users to link to multiple dApps and assist developers in building and maintaining dApps.
The testnet opportunity from ConsenSys will be an excellent opportunity for the participating communities to have a chance to receive an airdrop from this $7 billion company. Besides, the testnet also lets the community experience an Ethereum scaling solution - zkEVM from ConsenSys to evaluate how this project is.
Disclaimer:
The information, statements and conjecture contained in this article, including opinions expressed, are based on information sources that Holdstation believes those are reliable. The opinions expressed in this article are personal opinions expressed after careful consideration and based on the best information we have at the writing's time. This article is not and should not be explained as an offer or solicitation to buy/sell any tokens/NFTs.
Holdstation is not responsible for any direct or indirect losses arising from the use of this article content.