Investors have seen sharp declines in the price of Matic in 2022 as it tumbled with the market, but there have also been significant increases from $0.37 back back to $1. Many investors believe that Matic will grow strongly in the future and the nearest is 2023. However, besides the potentials and expectations, there are still many dangers coming from Matic that investors need to pay attention to. Join Holdstation to learn about Matic and its dangers in 2023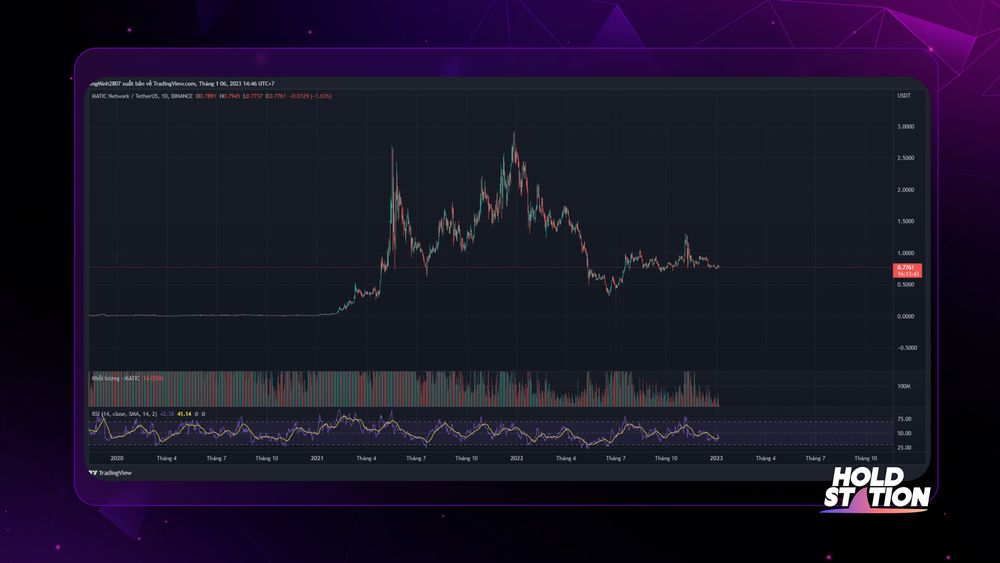 Overview
About Polygon - Matic
Matic is considered a good helper of the Ethereum network. As a Side Chain-based scaling solution for Public Blockchains using Plasma technology and PoS mechanism. Matic still solves scalability issues without compromising the security or decentralization of the blockchain. In the simplest terms, Polygon is a Layer2 scaling solution for Ethereum. That's why Polygon has a lot of potential to grow as Ethereum grows and helps scale for Ethereum.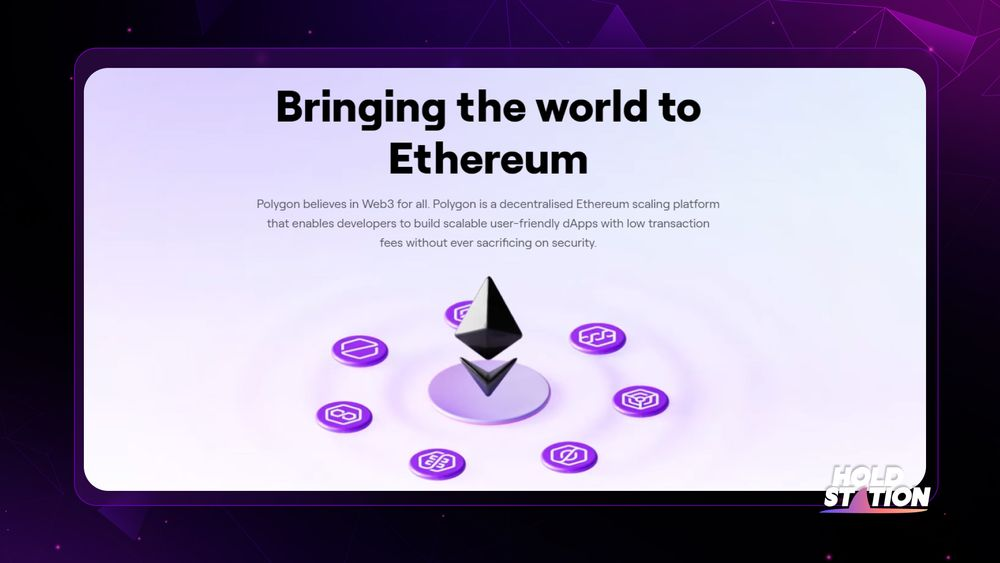 Besides, Polygon's NFT market is proving its influence when the NFT kits on Polygon are gradually having more use cases, especially trusted by many developers. Most recently, emerging on the Polygon NFT market is the "Collect Trump Card" set, which has increased in price several times after its launch. In the near future, there will be many big brands like Starbucks.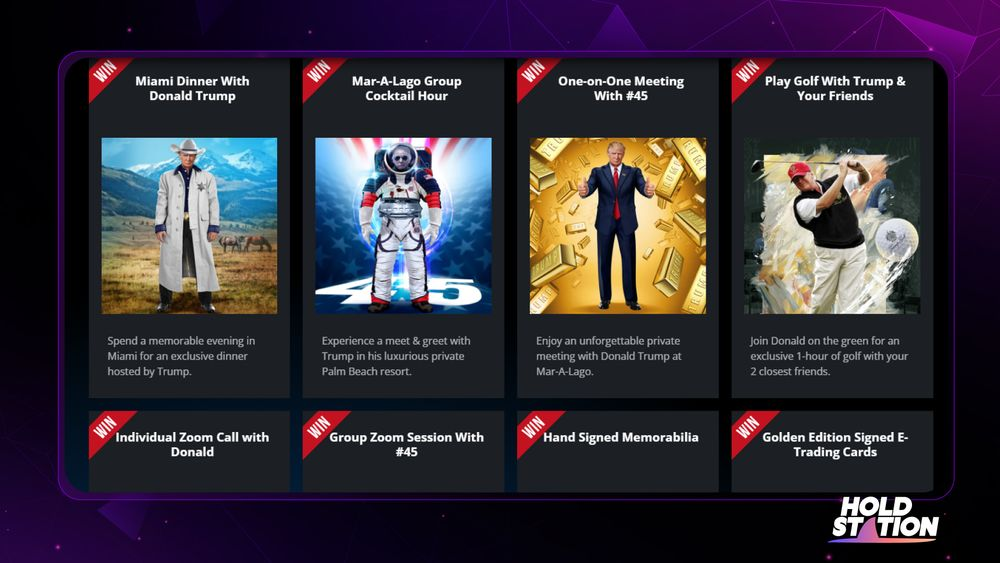 Tokenomic
Token Name: Polygon.
Ticker: MATIC.
Blockchain: Ethereum.
Token Standard: ERC210.
Contract: 0x7d1afa7b718fb893db30a3abc0cfc608aacfebb0
Token Type: Utility.
Total Supply: 10,000,000,000 MATIC.
Circulating Supply: 8,734,317,475 MATIC.
Currently, Matic is almost all distributed, only about 1.3 billion Matic left to distribute. With the selling price in Seedround rounds for investment funds or early support investors and Launchpad, it has also multiplied many times (About 2 billion Matic tokens from these rounds), but this is not a concern because perhaps Investors or funds that bought early have sold out for a long time, so there will not be much pressure from previous Matic holders.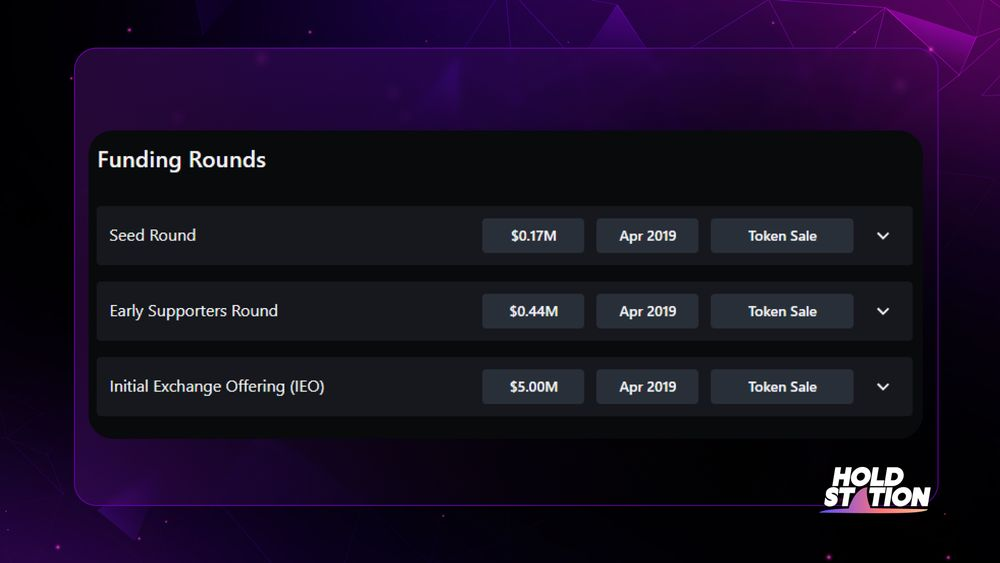 Dangers to watch out for in 2023
Still not decentralized
Polygon has always asserted itself with its security and low cost when using the chain, but the trade-off is the decentralization of this chain. In the past, Polygon has always kept only 100 validators. It can be seen that 100 validators, most of which will include the development team or add Polygon partners, so the control still belongs to the Polygon development team, not completely decentralized.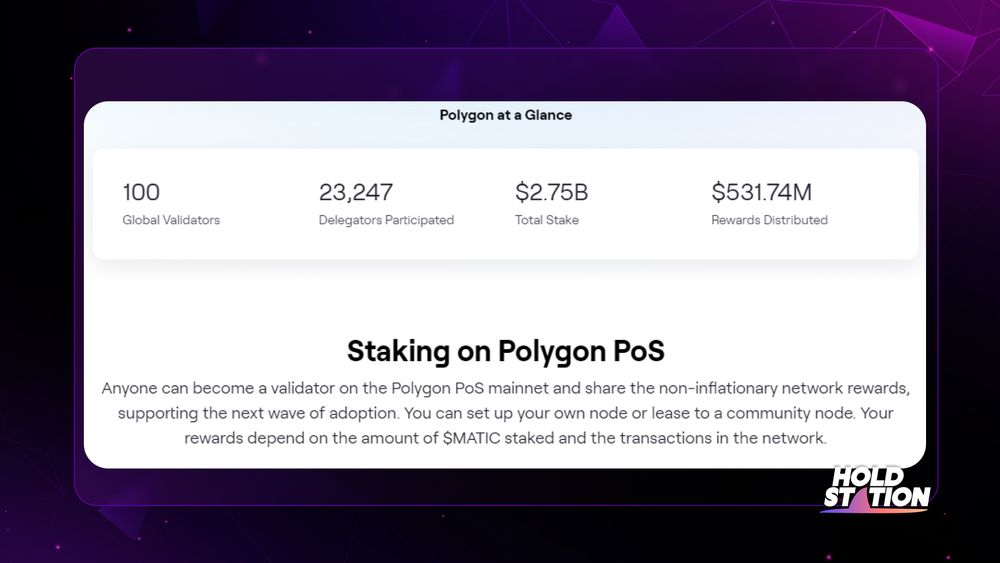 Therefore, Polygon is gradually giving users a solution called Polygon DAO, making Polygon more decentralized. But more decentralization means that an increase in the number of Validators will result in a slower user experience. This can cause $Matic to have price fluctuations when the Polygon DAO is in place.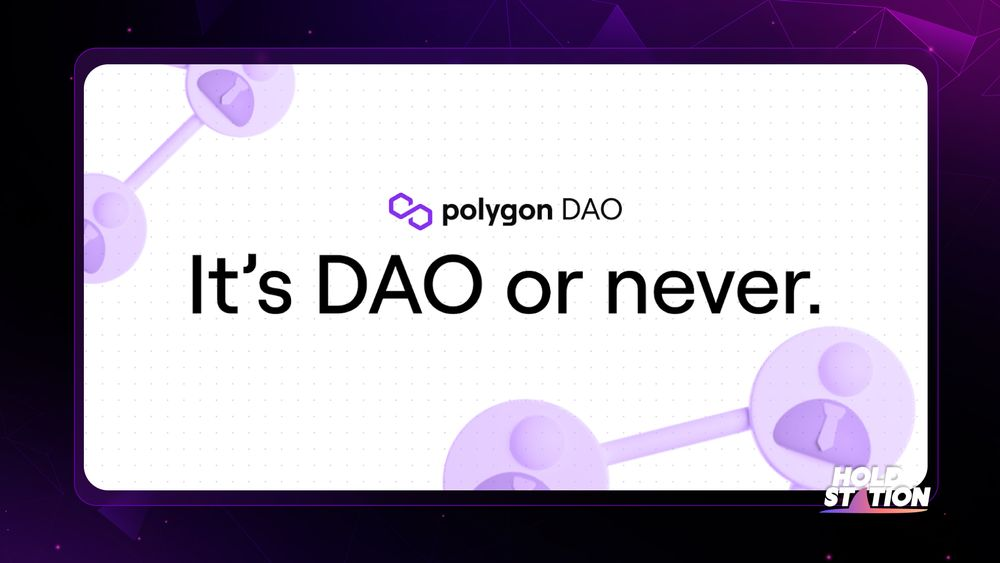 Pressure to release 1 billion Matic from Foundation and Team
In 2022 the development team has unlocked about 400 million more Matic tokens (unlocked) and the funds will be added about 600 million Matic. Therefore, in the near future, it is likely that Matic will be under pressure to release 1 billion Matic from the Foundation and the development team.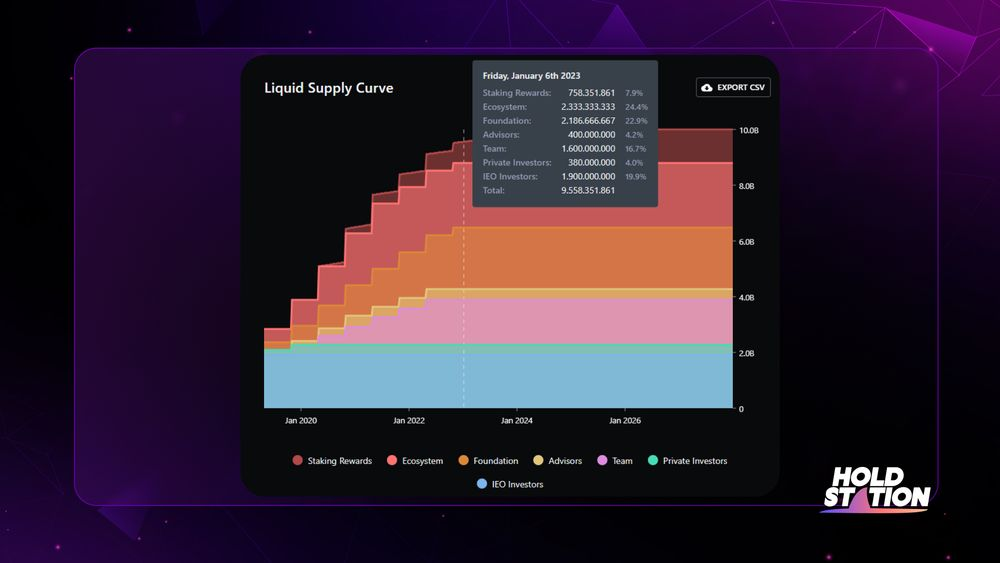 Annual inflation
Inflation is a problem in all virtual currencies, but this is an issue that investors need to pay attention to with Matic when the total supply has almost been allocated to the market. According to Polygon staking with an APR of 4.95% a year, each year according to Matic theory will increase inflation by 4.95%. However, with the amount of Matic Stake on Polygon being about 2.75 billion Matic, each year Matic will only generate about 2.2% more of the total supply.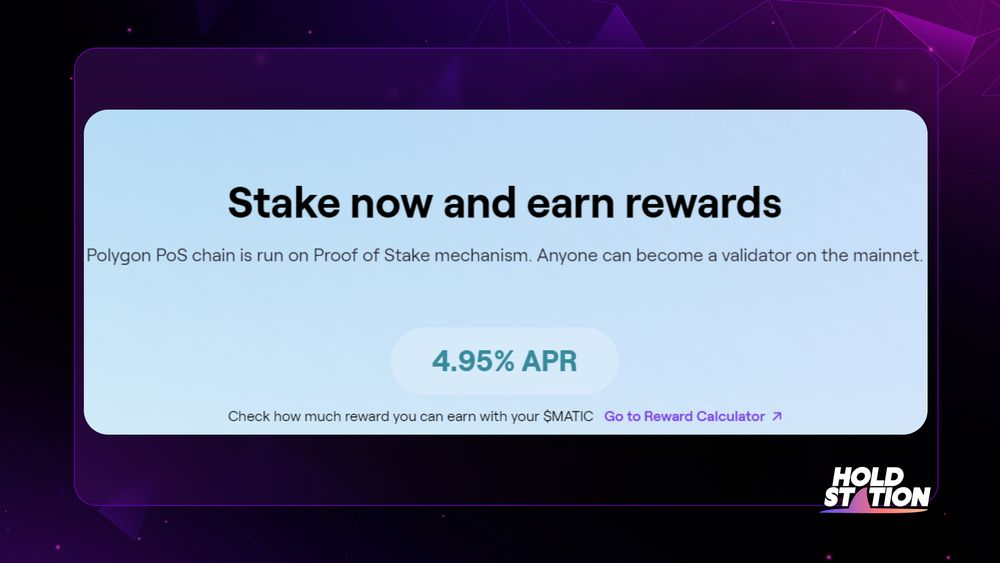 Besides, Polygon is being expected very high, so it is likely that the number of staking will increase more with the desire to increase the price in the future or keep the price at the time of staking to wait for better profits. Therefore, it will be difficult for Polygon to control the amount of inflation. Moreover, taking a closer look at staking, on Polygon's homepage, only those who stake on Polygon are listed, in fact up to 3.8 billion Matic are being staked on many other places for staking such as Lido, Binance, etc. will create higher profit -> Higher token inflation.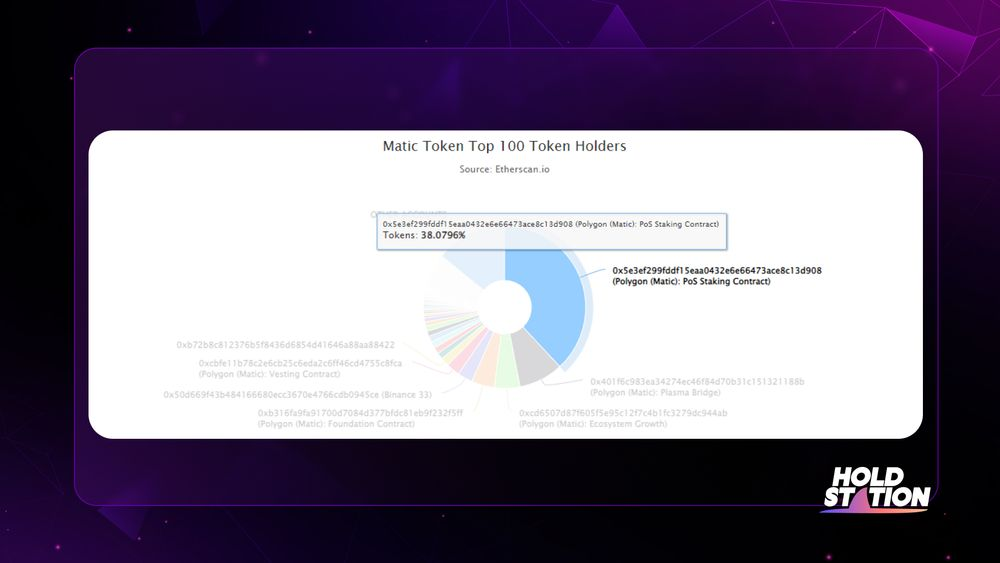 So to control inflation, what does Polygon have to do?
--> Since then, the release of Matic from the team and foundation will rationalize the inflation control of Matic. This will be Polygon's double move to both reduce the need for stakes and funds while discharging goods for profit.
Summary
Matic in 2022 has had significant bullish waves, n is still a high security chain supporting Ethereum, building ZKevm technology, besides the sustainable development of the NFT market on Polygon. However, Polygon is still not really attractive when there are still many issues that investors need to pay attention to: In the face of inflation, the aggregate supply is almost fully distributed. The risk of discharge from the team and investment funds. The total supply is almost completely distributed with the high MarketCap, so it is difficult to push the price.