Moso is a Web3 shopping assistant that supports earning cryptocurrency by shopping at online stores, including BestBuy, Walmart, StubHub, Ulta Beauty, and more.
Moso crypto rewards are earned with every purchase made at any supported store.
That is one of the first OATs from Moso from now until the end of November. Users will usually be awarded USDC based on the number of Moso OATs owned with different reward levels.
Claim OAT Follow these simple steps:
Step 1: Access Galxe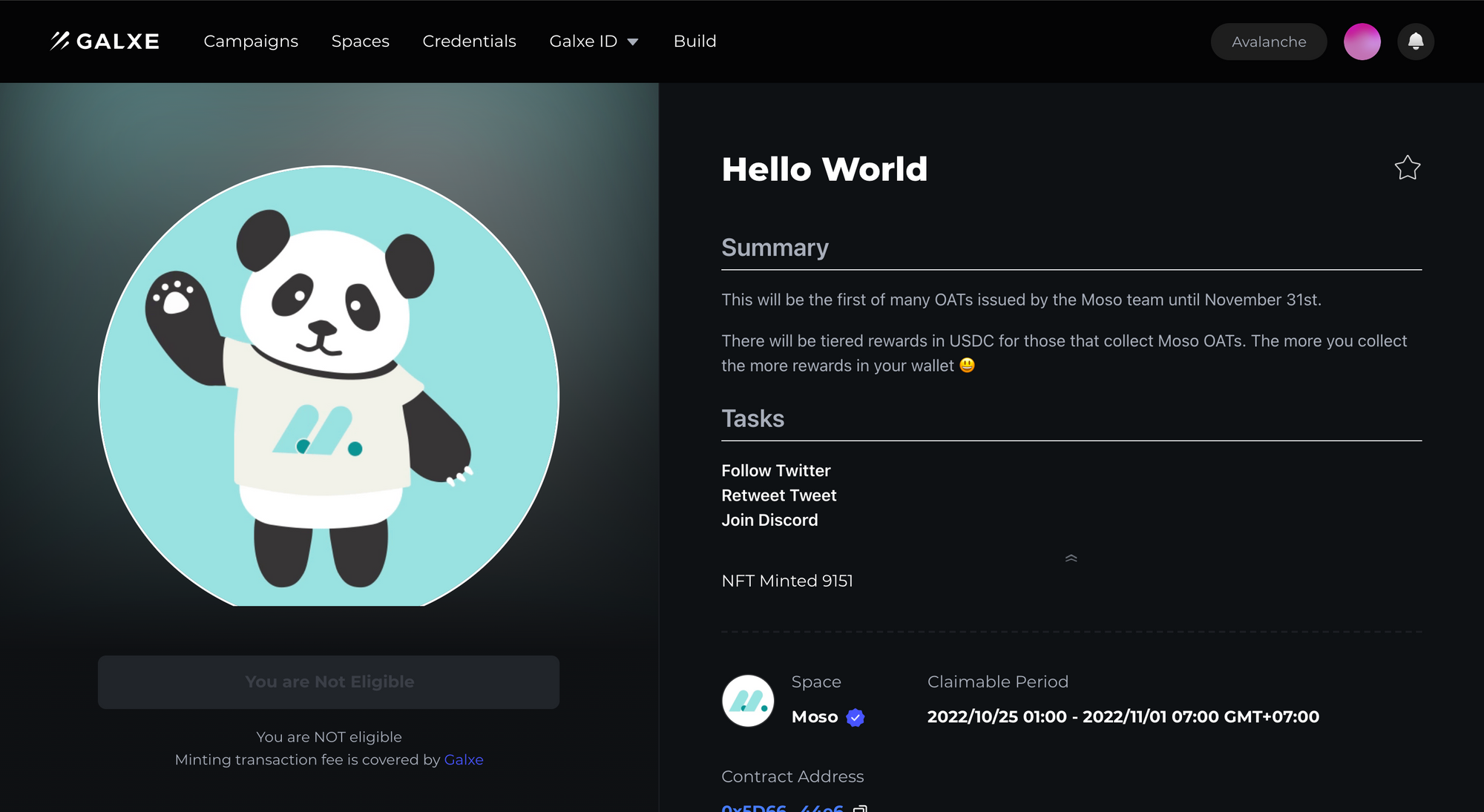 Step 2: Follow ShopMoso Twitter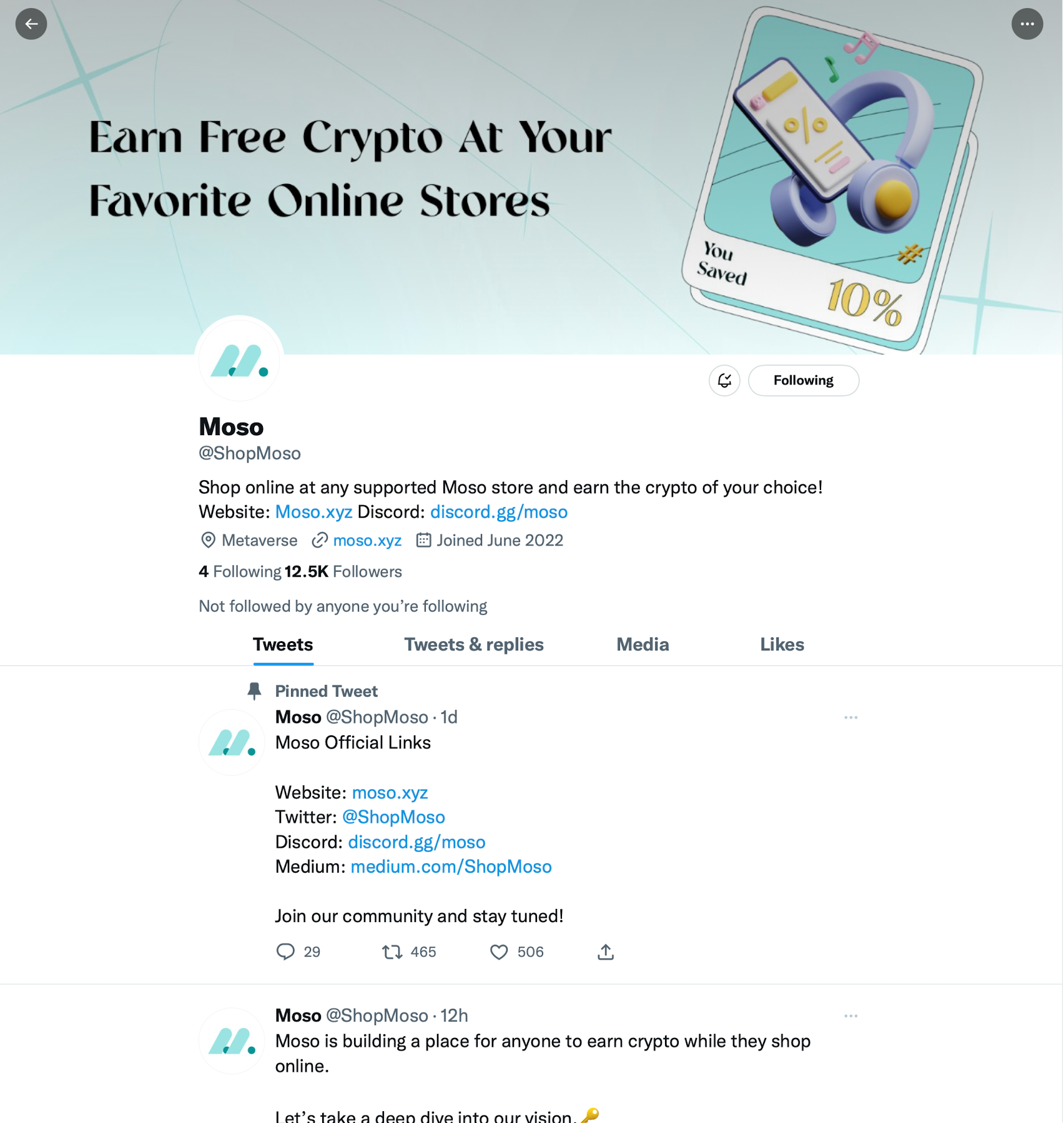 Step 3: Retweet the post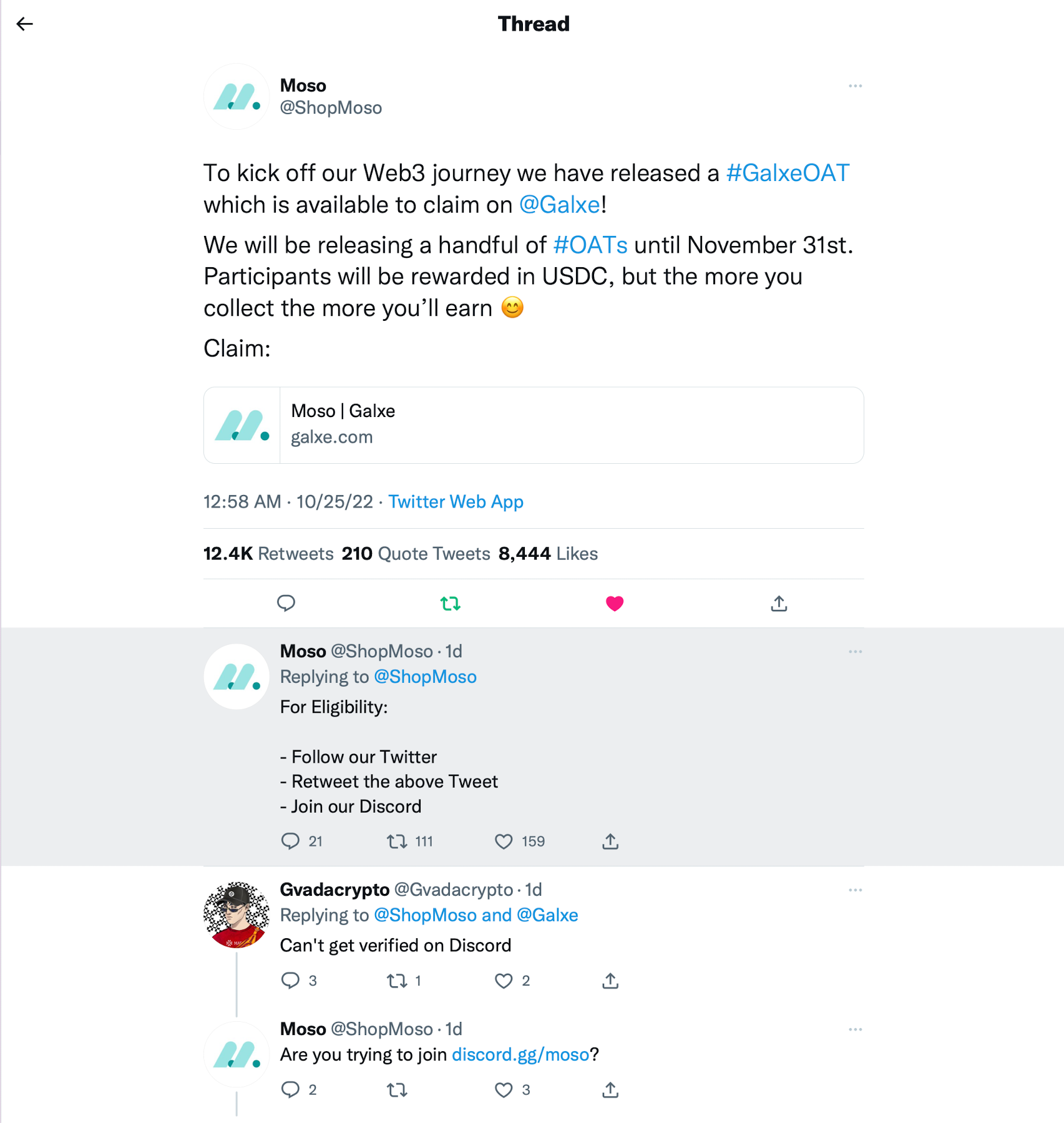 Step 4: Join Discord of ShopMoso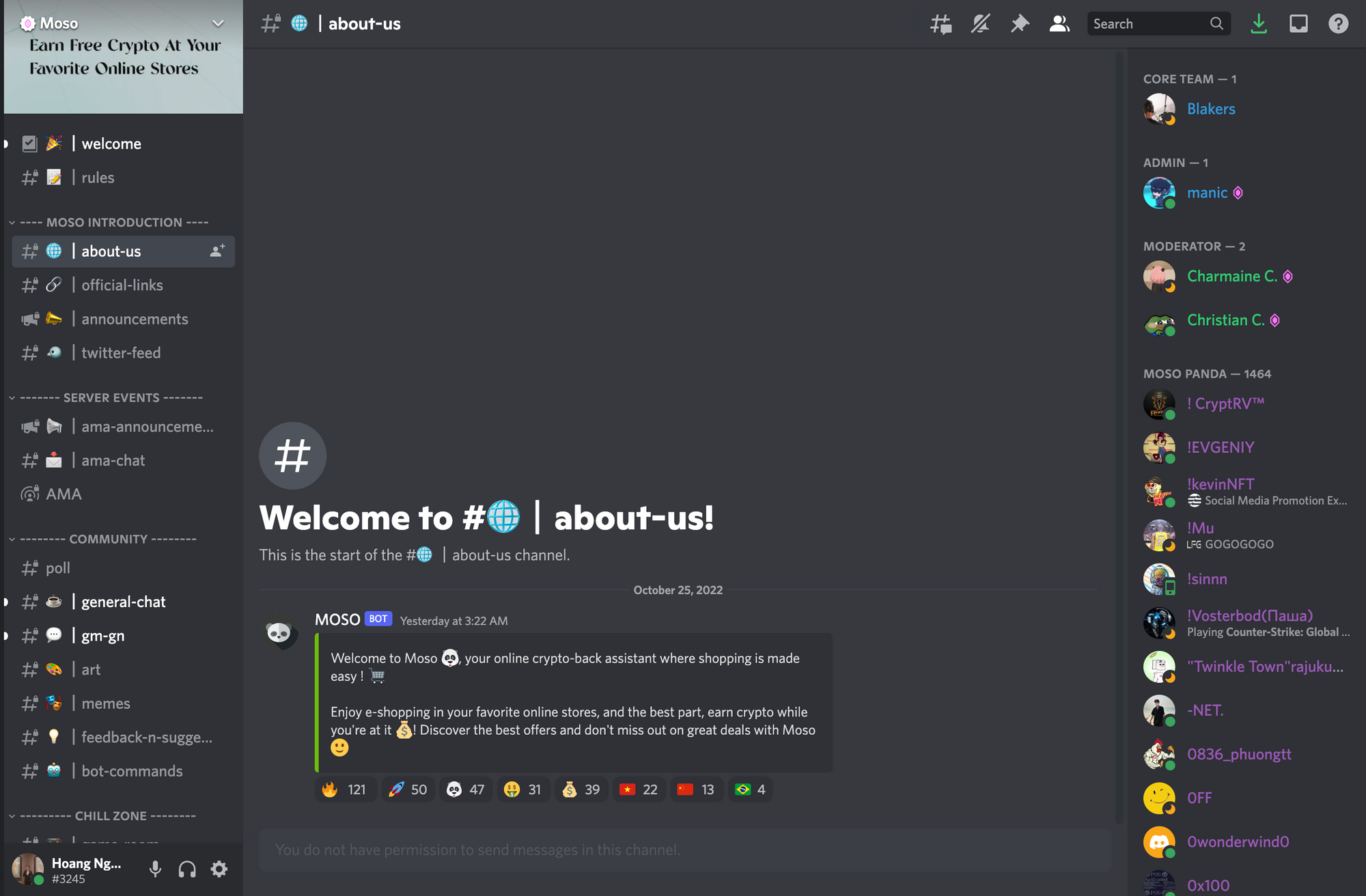 After completing the steps, users can claim NFT to receive rewards in USDC later.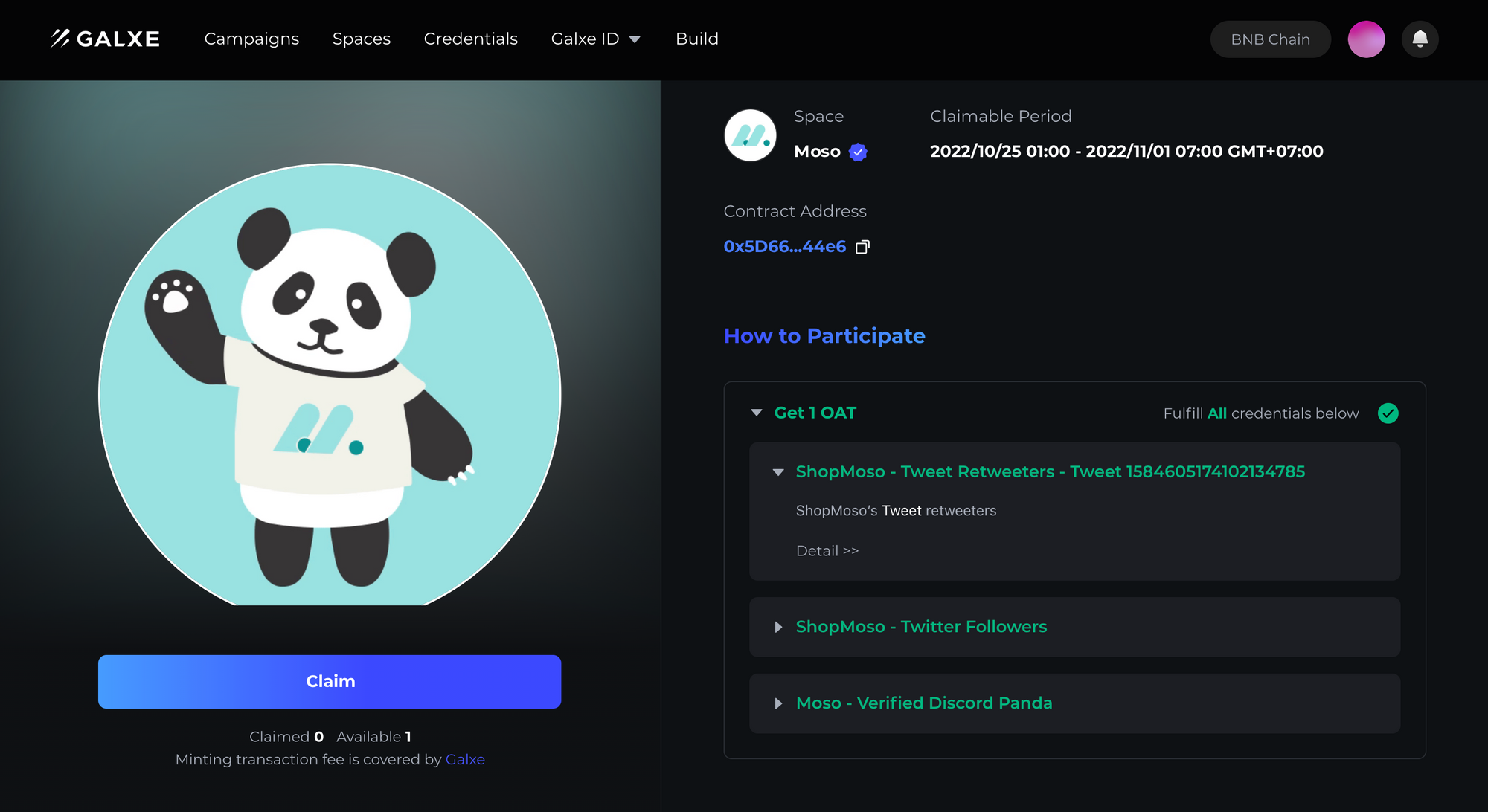 Summary
Shop Moso will have more OATs to claim in the future so that users can receive USDC rewards corresponding to the number of OATs owned. Shop-to-earn model like Shop Moso promises to become a popular trend because of their convenience and crypto rewards when shopping in online stores.
Disclaimer:
The information, statements and conjecture contained in this article, including opinions expressed, are based on information sources that Holdstation believes those are reliable. The opinions expressed in this article are personal opinions expressed after careful consideration and based on the best information we have at the writing's time. This article is not and should not be explained as an offer or solicitation to buy/sell any tokens/NFTs.
Holdstation is not responsible for any direct or indirect damages arising from the use of this article content.