In the current downtrend season, more and more investors are switching from spot trading to derivatives trading to increase profits from the LONG/SHORT platform. Therefore, the trend of derivative DEXs is growing along with tokens such as DYDX and GMX. Currently, ZKX - the DEX exchange on StarkNet also allows the community to register for a waitlist to participate in the testnet of this derivative exchange with a considerable airdrop potential when the project launches the token in 2023.
What is ZKX?
ZKX is the first StarkNet-based perpetual futures exchange with a decentralized order book and a novel approach to offering complicated financial assets as swaps. With their swap liquidity mining design, permissionless node network, and asset listing with governance.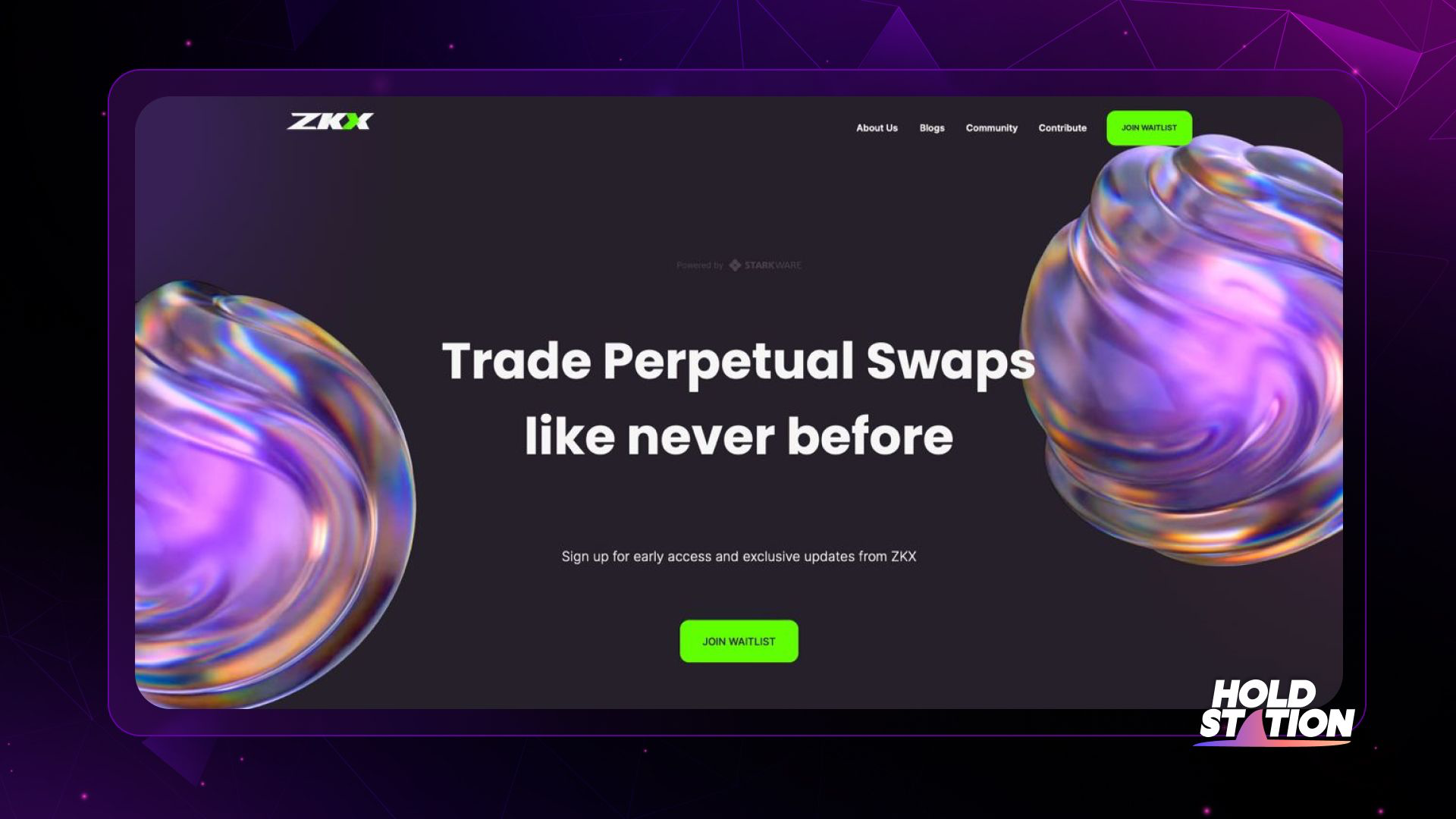 ZKX Features
ZKX is providing DeFi as it was meant to be by developing a protocol that allows trading derivatives of assets on StarkNet with built-in incentives systems, liquidity provisioning, and complicated trading strategies. The three key characteristics that distinguish the ZKX protocol from others are listed below.
Decentralized Limit Order Book (DLOB): a unique node network that will help scale the derivatives exchange with a permissionless node client. The node network will provide price feeds directly to the exchange to improve efficiency for both retail and high-frequency institutional traders. The consensus algorithm will enable trust and security within the network while custody of funds will always remain with the user (fully non-custodial)
Swap Liquidity Mining: DAOs, protocols, and community stakeholders will be able to list new assets and offer incentives to trade these new perpetual swaps with any ERC-20 pair
Layer-2 scaling: a simple trading interface is powered by StarkNet, StarkWare's ZK rollup. ZKX takes low fees, instant settlements, fast withdrawals on the platform, and the support of the ever-growing StarkWare ecosystem.
Airdrop Opportunity - ZKX Token
Currently, the ZKX project is allowing waitlist and early adopter registration for testnet, so when users participate in derivatives trading on this platform, there is a high chance of airdrop when the project launches the token in 2023. Besides, the project rewards users when trading derivatives on ZKX; regardless of trading volume, users will still receive rewards.
To register on the waitlist and early adopter, users only need to fill in the joint waitlist form on ZKX's homepage to register for the waitlist, and early adopter users need to fill out this form. The difference between waitlist and early adopter is not clear yet, so users should register for both forms to be sure to join the testnet and airdrop opportunities from ZKX.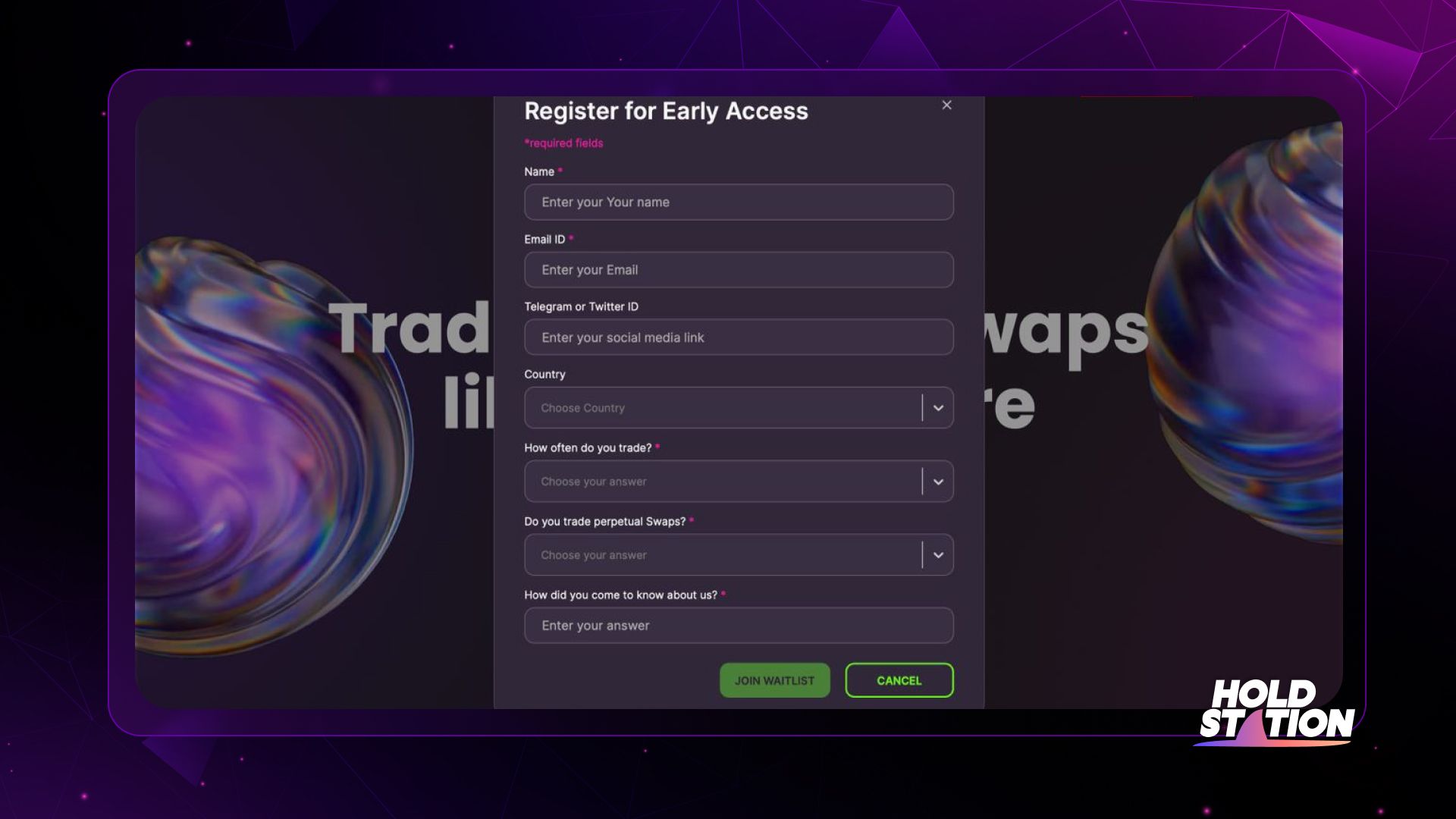 ZKX Team
Eduard Jubany Tur, Naman Sehgal, and Vitaly Yakovlev founded ZKX in 2021. Eduard and Naman formerly held senior roles at SOSV, one of the world's top VC companies with over $1.2 billion in AUM. Top talent from Flipkart, PayTM, and Byju join the ZKX team, which has decades of combined expertise in venture creating, expanding digital firms, and financial derivatives structuring across eight nations.
Backers and Fundraising
ZKX announced in July 2022 that it had raised $4.5 million in the seed round. StarkWare, Alameda Research, Amber Group, Huobi, Crypto.com, and others are among the investors. In addition, ZKX got funding from famous individuals such as Polygon Co-Founder Sandeep Nailwal and DragonFly Capital General Partner Ashwin Ramachandran. The funds will be used to expand further ZKX's main products, the ZKX open-source protocol, DAO financing, and the expansion of the ZXK ecosystem.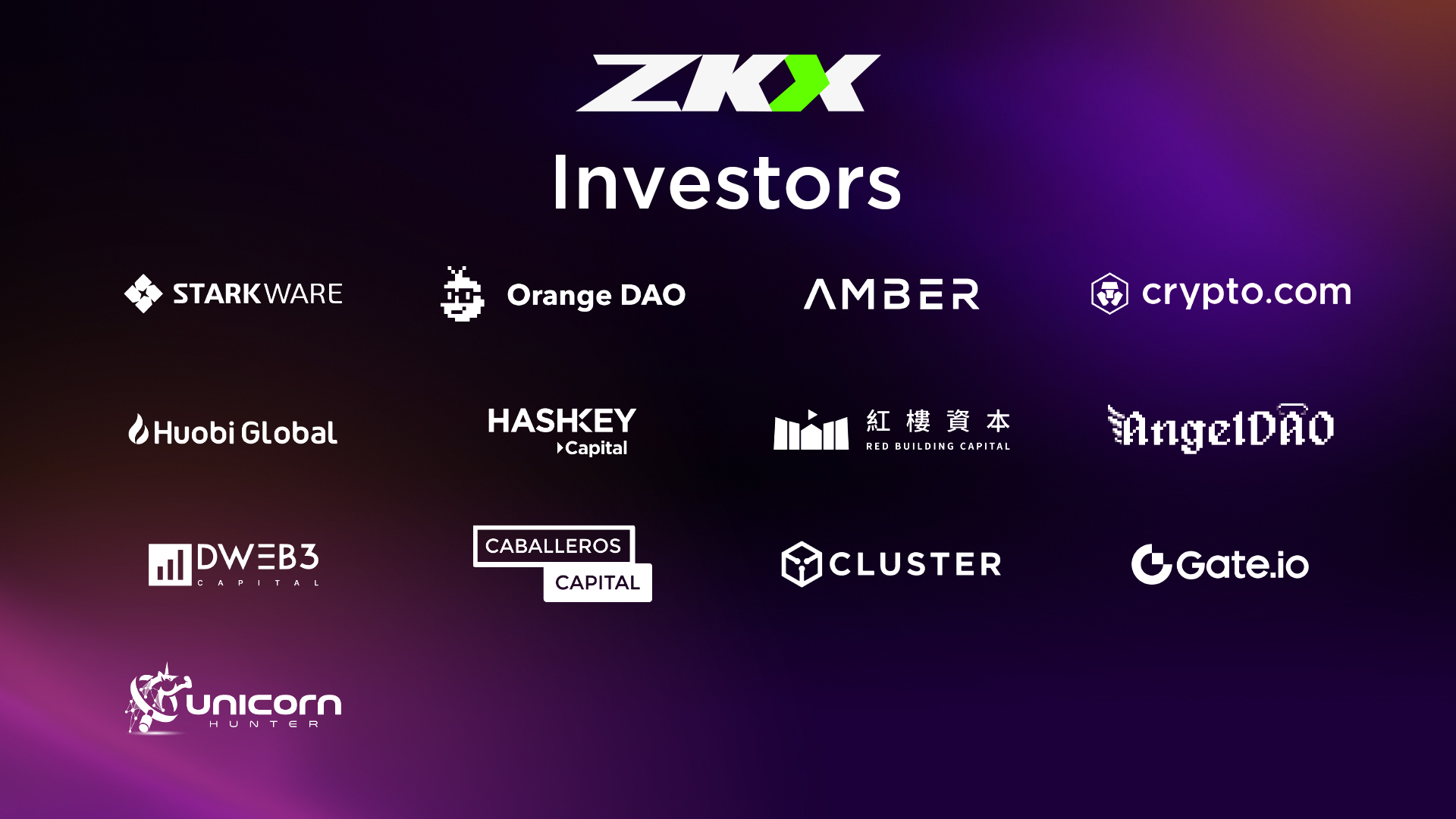 Audit
In October 2022, ZKX partnered with Nethermind to audit the ZKX Protocol. Nethermind audited the Layer 1 and 2 contracts written in Solidity and Cairo. The codebase comprises 261 lines of Solidity code and 9200 lines of Cairo, the most significant Cairo smart contract audit by Nethermind.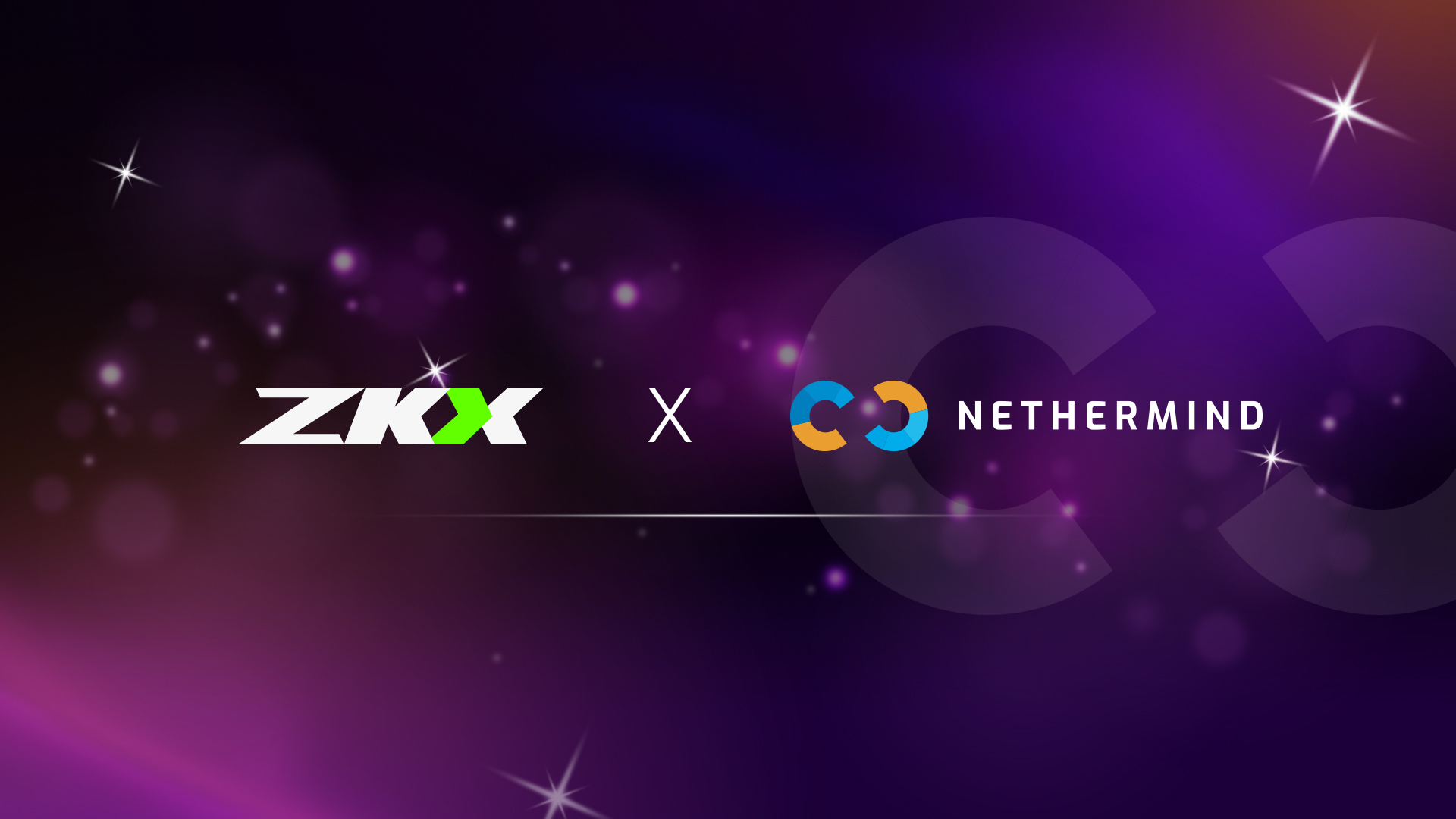 Nethermind is a team of world-class builders and researchers focusing on building blocks for a decentralized infrastructure. The group consists of engineers who collaborate across disciplines to realize the Ethereum roadmap, conducting research and building tools. They offer a range of services, including EIP implementations, node operation, code audits in Cairo and Solidity, the StarkNet block explorer (Voyager) development, and recently released WARP in June, a star product that converts Solidity into Cairo Code.
Roadmap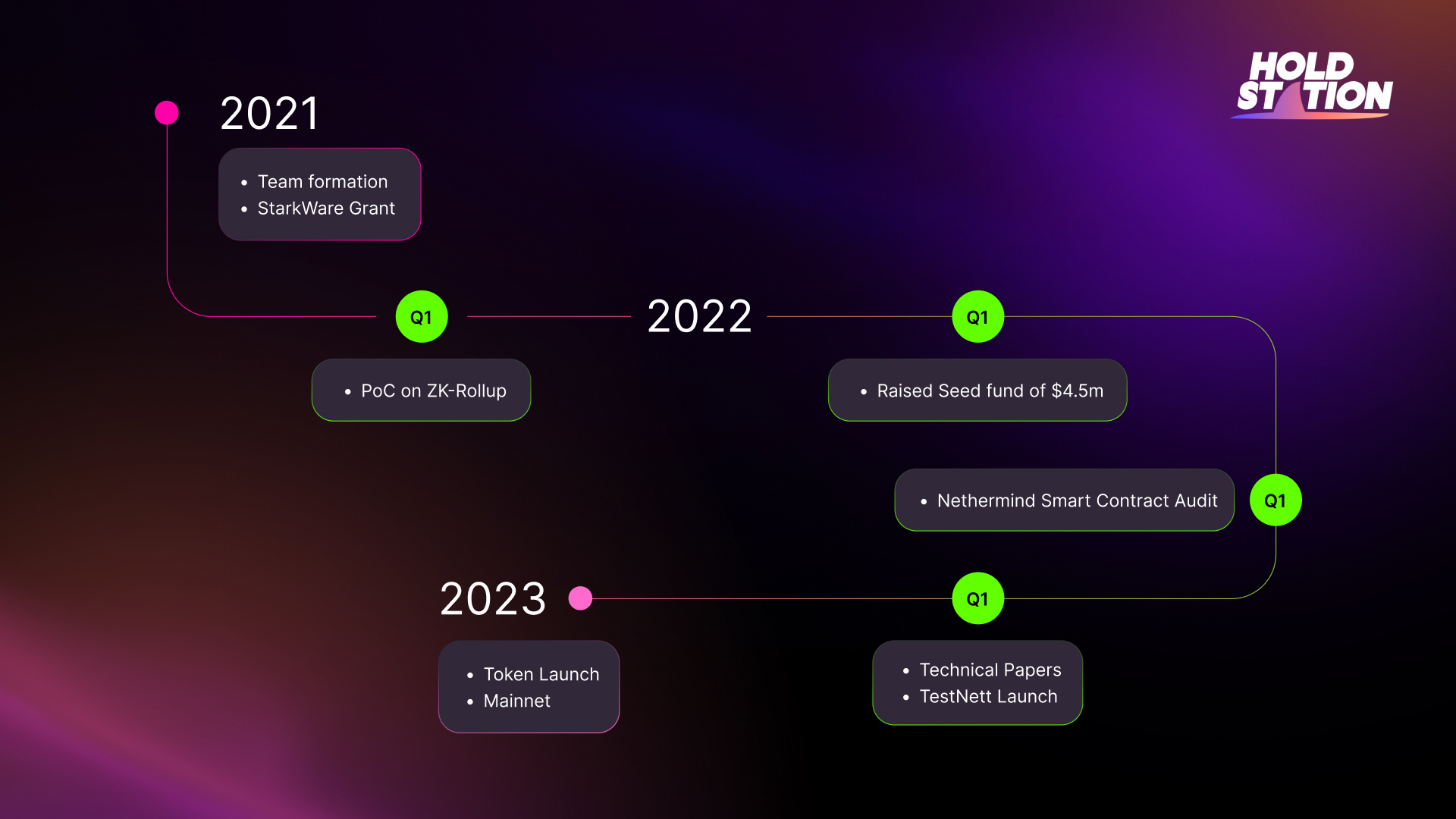 Personal Reviews And Summary
ZKX is the first derivatives trading DEX project on the StarkNet ecosystem - this ecosystem continuously growing and expanding recently with the cooperation with VISA, and the DEX DYDX exchange also relies on the expansion engine. (scalability engine) StarkEx's StarkEx. Therefore, when launching the mainnet in 2023, ZKX promises to be one of the leading DEX exchanges of the StarkWare ecosystem, competing directly with DYDX and GMX. From there, users participating in the ZKX testnet will be able to profit from the ZKX token when it launches in 2023.
In addition, ZKX uses the technology of the Starware ecosystem to operate a derivatives trading platform that promises to give investors a smooth platform and avoid slippage, as well as derivatives trading like CEX exchanges like Binance, Bybit, and OKX. However, we need to wait for the testnet and usage of the ZKX derivatives exchange to assess the potential for a mainnet launch in 2023.
Derivatives exchange ZKX offers users the opportunity to participate in the testnet to receive an airdrop when the mainnet and tokens launch in 2023. Users must register early to participate in the project testnet and take a chance to airdrop from the ZKX token.
---
Holdstation Wallet - Your Gate to Web3 💜🦈
Make DeFi as easy as CeFi!
Disclaimer:
The information, statements and conjecture contained in this article, including opinions expressed, are based on information sources that Holdstation believes those are reliable. The opinions expressed in this article are personal opinions expressed after careful consideration and based on the best information we have at the writing's time. This article is not and should not be explained as an offer or solicitation to buy/sell any tokens/NFTs.
Holdstation is not responsible for any direct or indirect losses arising from the use of this article content.