Aptos is a new blockchain launched at the end of 2022 with a massive airdrop for users who interact with the Aptos blockchain. Since then, Aptos has become increasingly popular and noticed by the community and the growing Aptos ecosystem with a series of notable #build projects such as Souffl3, Topaz, Liquidswap, etc. Thala Labs is a DeFi project quite popular in the community because it has just launched the testnet and is "backed by the best."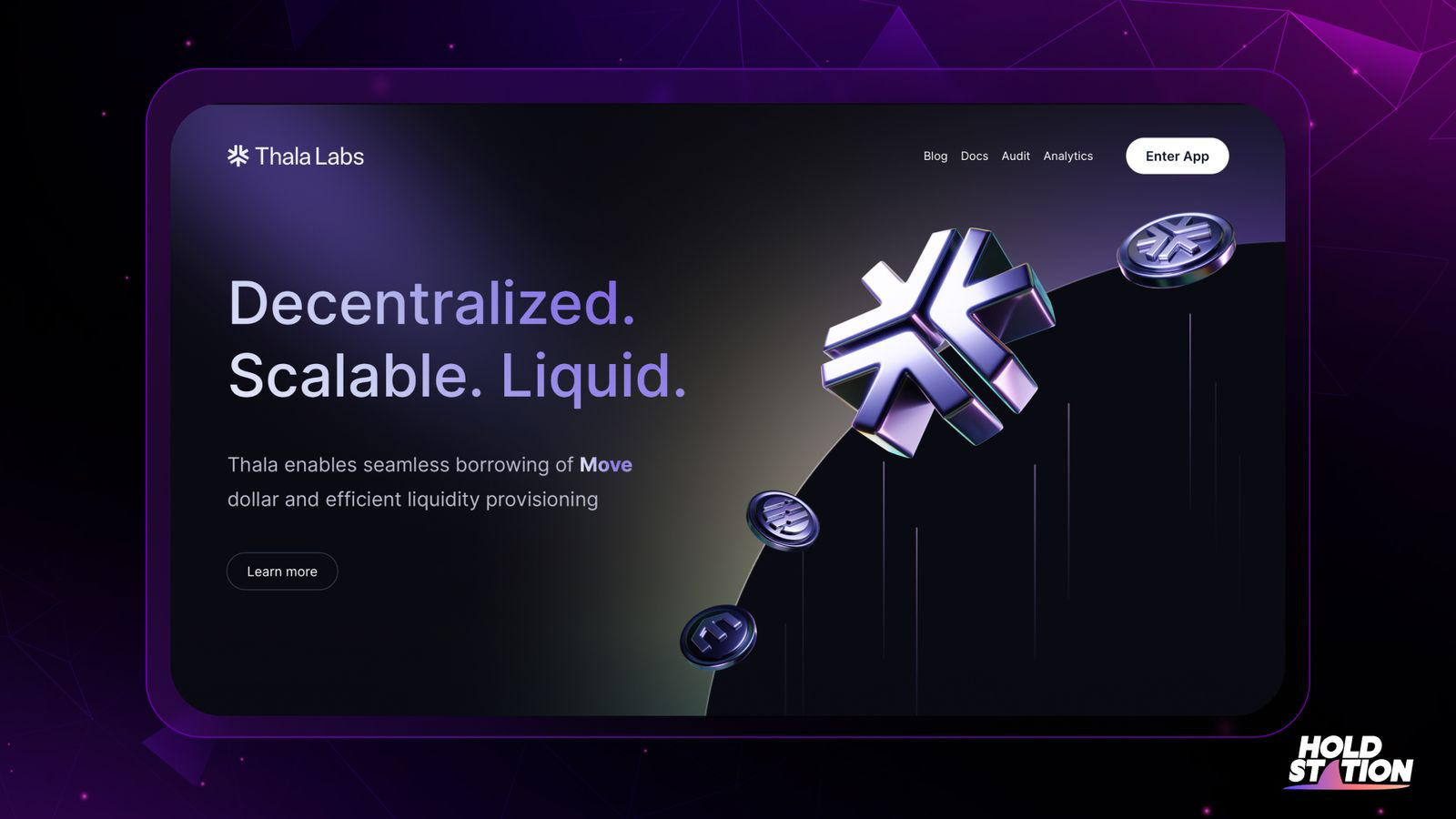 What Is Thala?
Thala is a decentralized finance (DeFi) protocol native to the Aptos blockchain. The protocol revolves around two essential products: Move Dollar and Thala Swap.
Move Dollar
Move Dollar, or MOD, is an Aptos-native stablecoin used to transact, facilitate, and interact with various other DeFi protocols in the ecosystem while acting as a store of value, a medium of exchange, and a unit of account.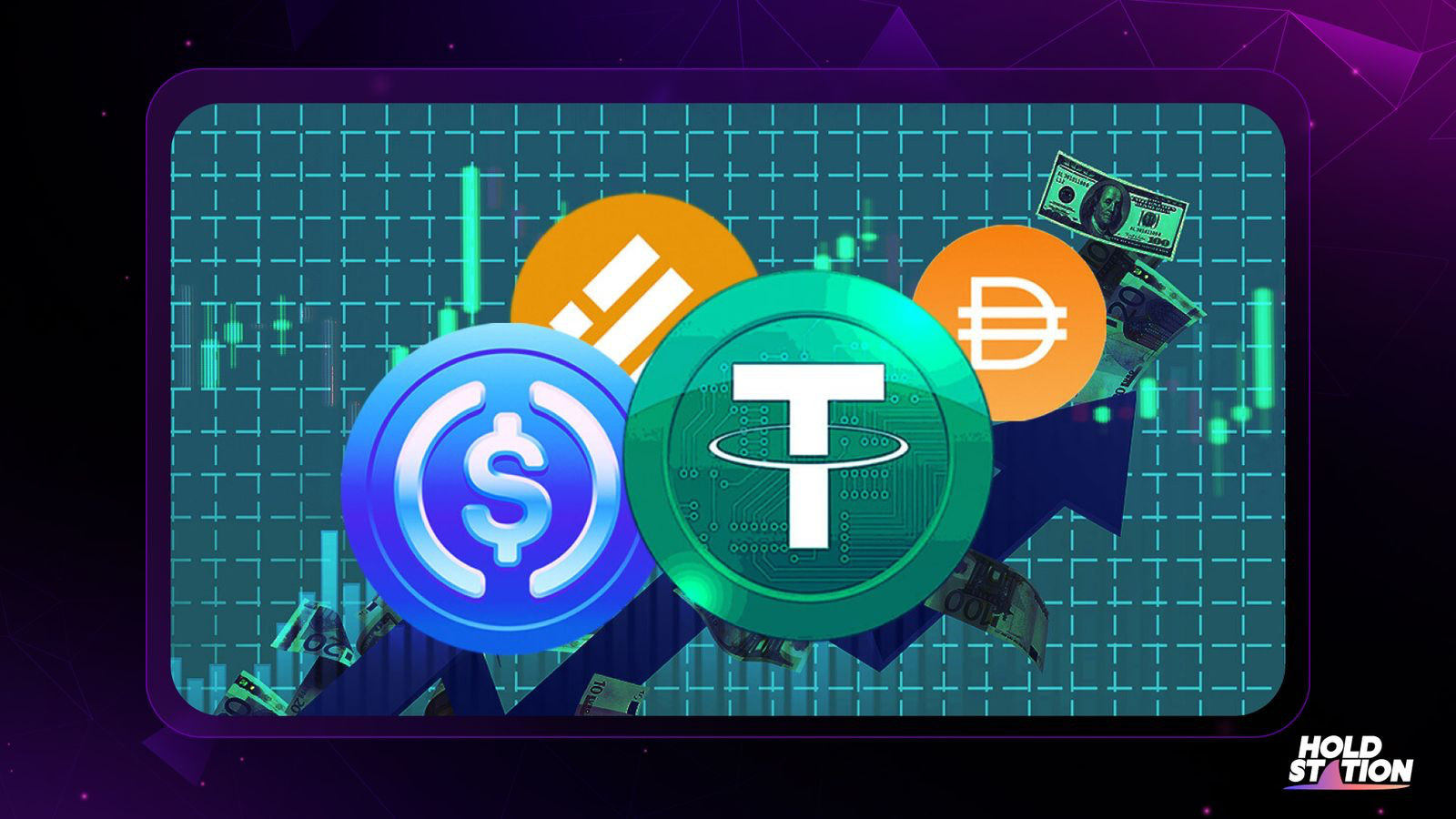 MOD is an over-collateralized, yield-bearing stablecoin backed by a basket of on-chain assets. Its diverse collateral base of liquid staking derivatives, liquidity pool tokens, etc., ensures its decentralized, censorship-resistant nature without compromising capital efficiency.
MOD is designed so that it consistently trades at the $1 peg:
Users can only mint (borrow) a value of stablecoins less than the value of the collateral, such that the value of collateral in the system consistently exceeds the value of stablecoin in circulation.
Users with MOD may redeem MOD for $1 (minus redemption fee) worth of collateral, such that the effective price floor is $1.
A liquidation process will occur when the collateralization of a user's vault falls under what is deemed safe for the backing of MOD.
Thala Swap
Thala Swap is an automated market maker that enables dynamic pool weightings. The protocol supports weighted pools, stable pools, and bootstrapping liquidity pools, among others. Thala Swap aims to become the core liquidity layer for Aptos while ensuring MOD has deep liquidity across the Aptos ecosystem.
Thala Tokenomics ($THL)
$THL holder have a right to vote and decide on the outcome of proposals through Thala Improvement Proposals (TIPs).
Total Supply: 100.000.000 $THL
Token Generation Event (TGE): 10%‌‌
Allocation: 20% to contributors & advisors, 20% to investor, 15% to treasury, and 35% to the community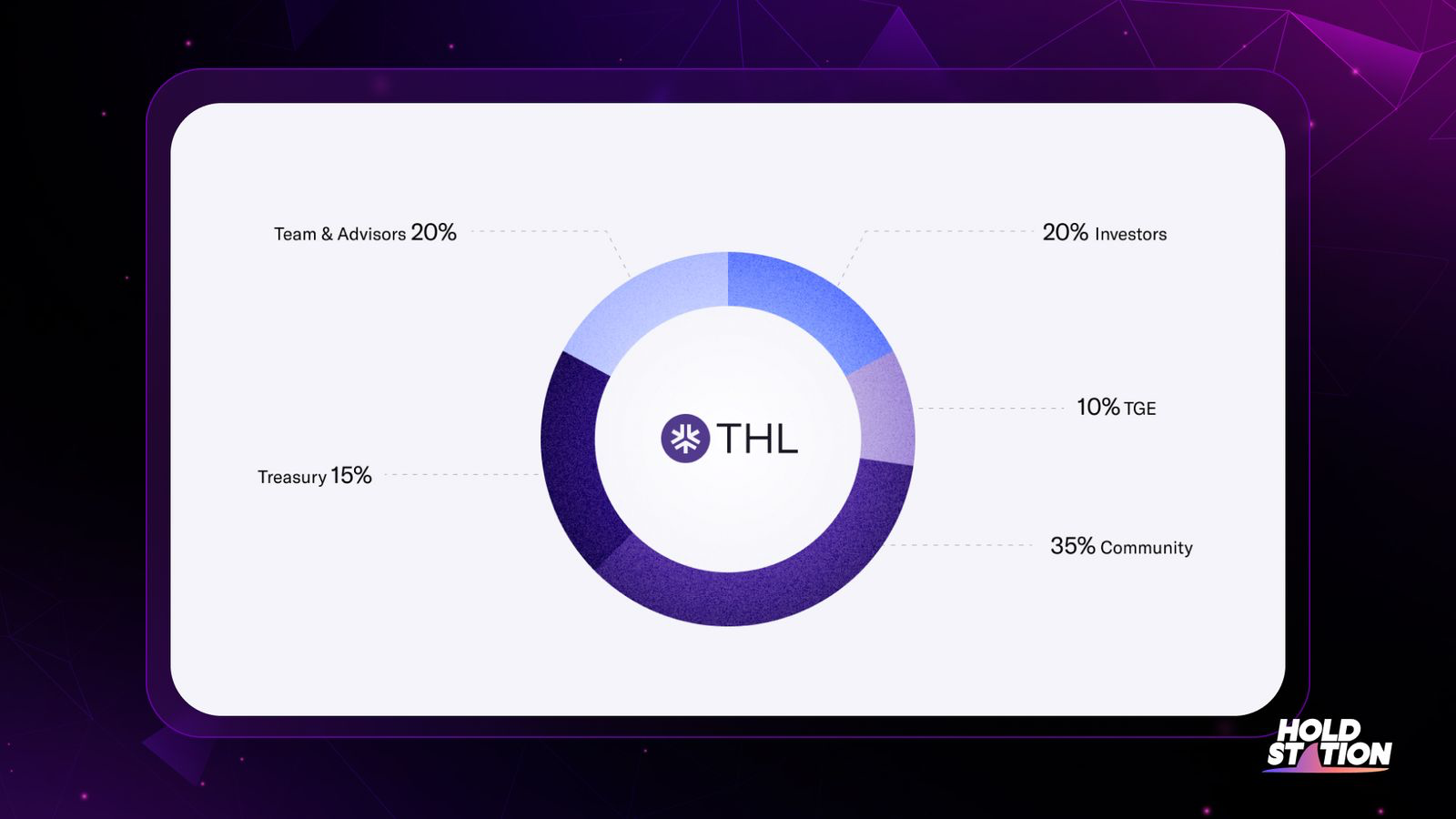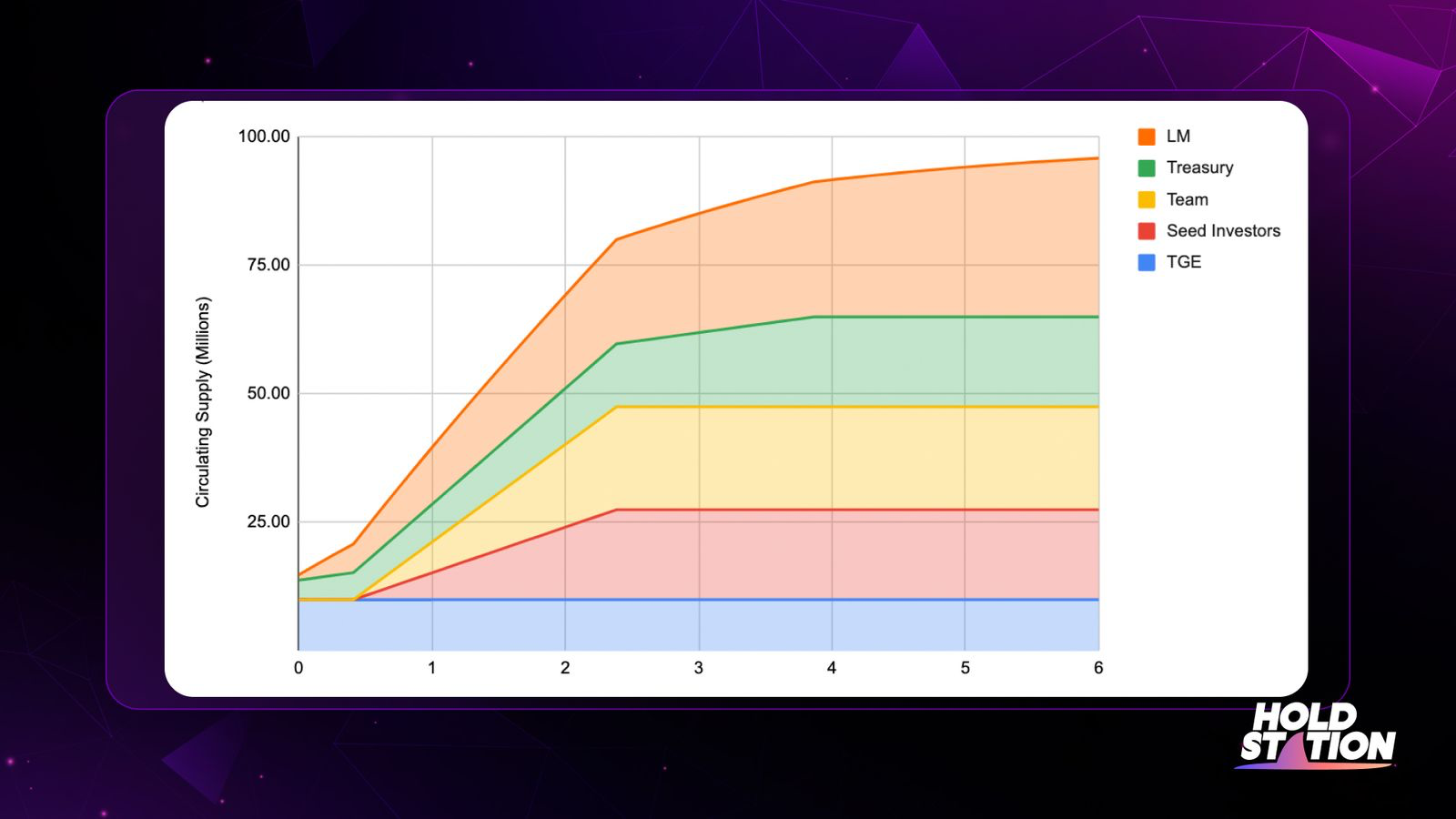 Audits, Backers, And Funding
Thala Labs has contracted two top security auditing firms to complete audits on the smart protocol contracts. Those audit reports will be released when resolved and available in February 2023.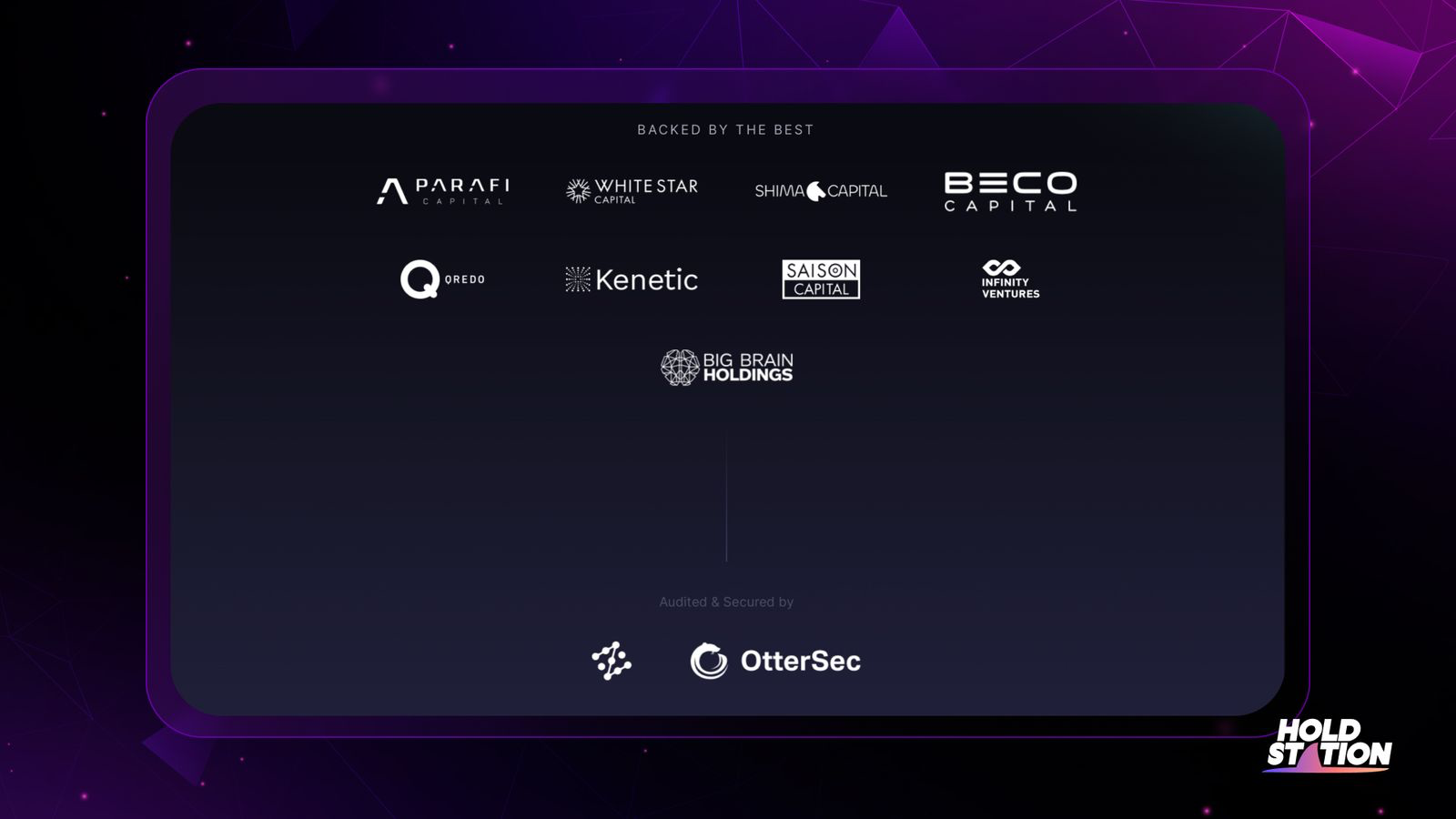 Thala Labs announced a $6m seed round, co-led by Shima Capital, White Star Capital, and Parafi Capital, with follow-ons from BECO Capital, LedgerPrime, Infinity Ventures Crypto, Qredo, Kenetic, Big Brain Holdings, Karatage, Saison Capital, and Serafund, among other strategic investors.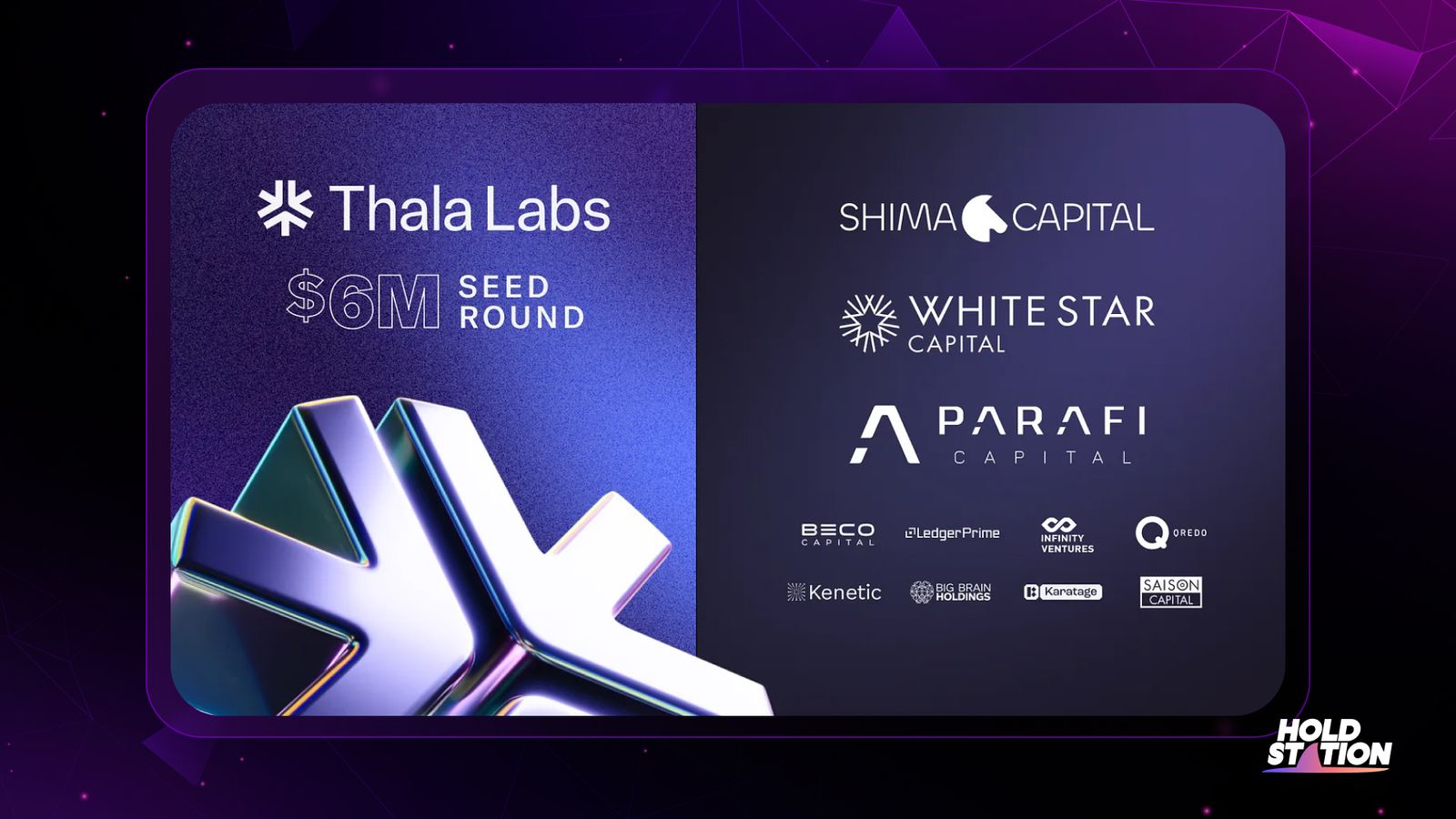 How To Join The Testnet?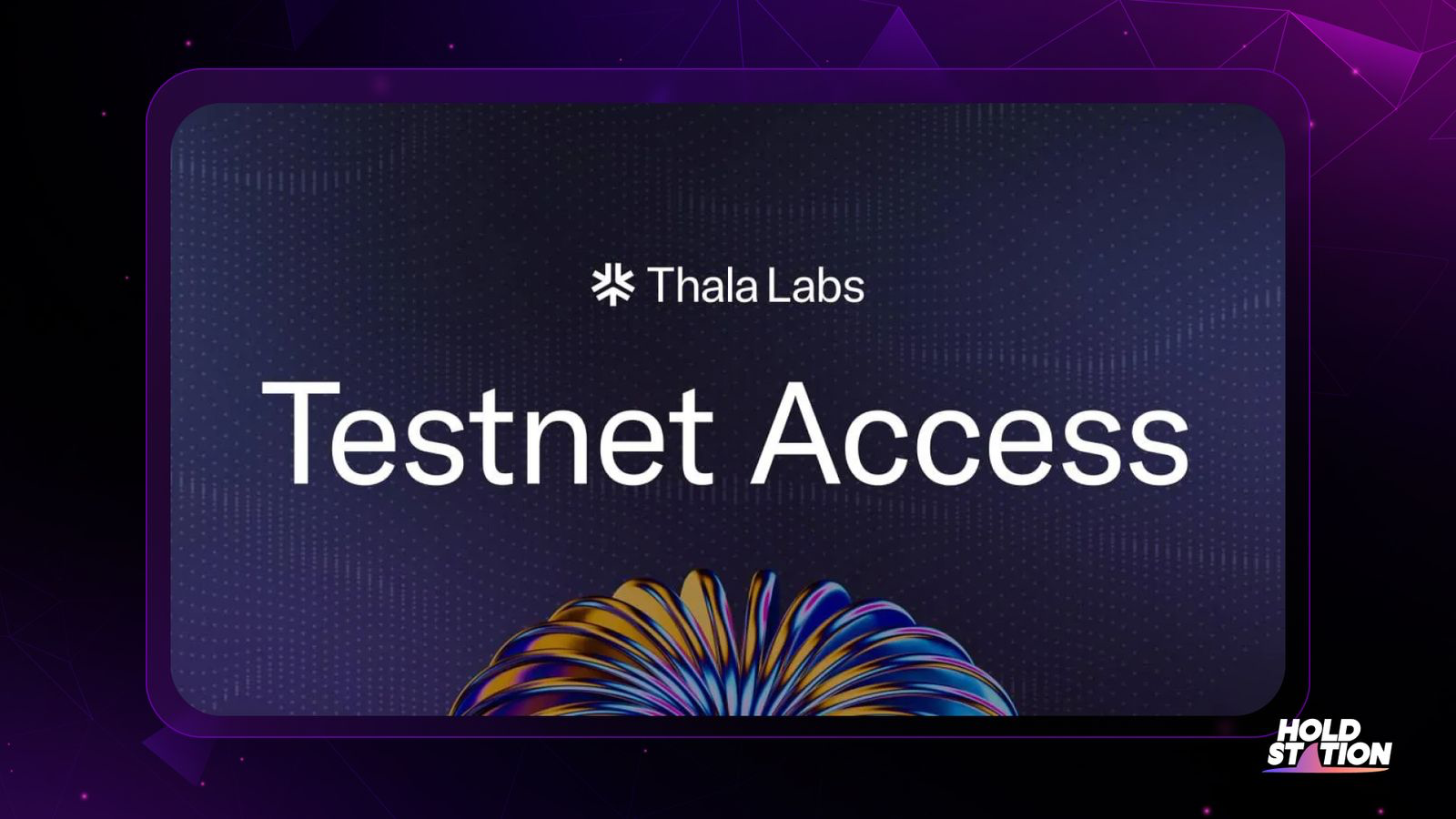 Setup Aptos Wallet
First, testnet users need an Aptos-compatible wallet to try testnet. Thala currently supports Pontem, Martian, and Petra wallets. Then, set the wallet network from "Aptos mainnet" to "Aptos Testnet."
Note: The project encourages utilizing Petra wallet for testnet as they have found that it works the best on its dApp.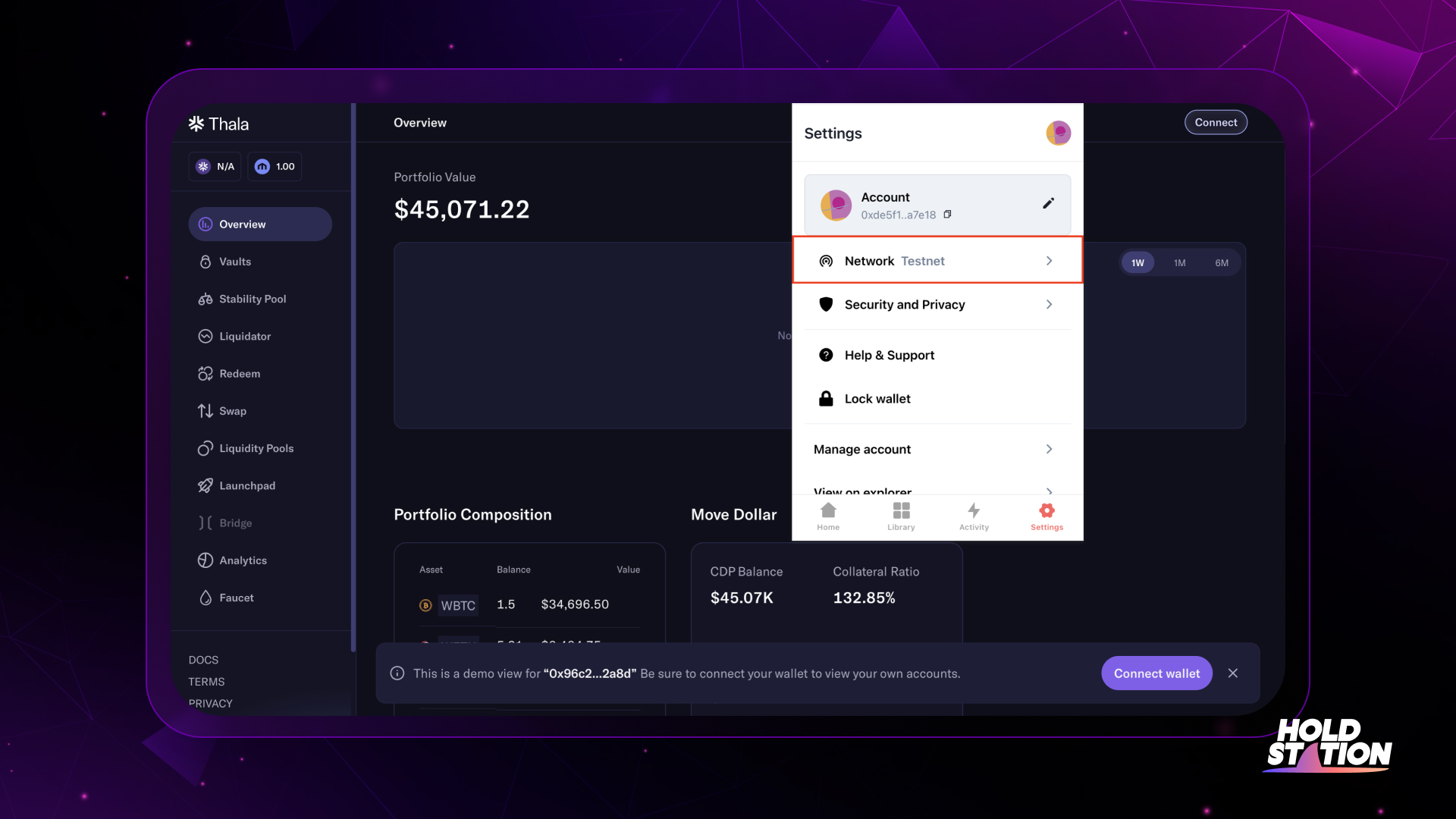 Faucet
Before requesting from Thala native faucet, the user must also request APT from the Aptos Testnet Faucet or the faucet for your wallet for gas fees.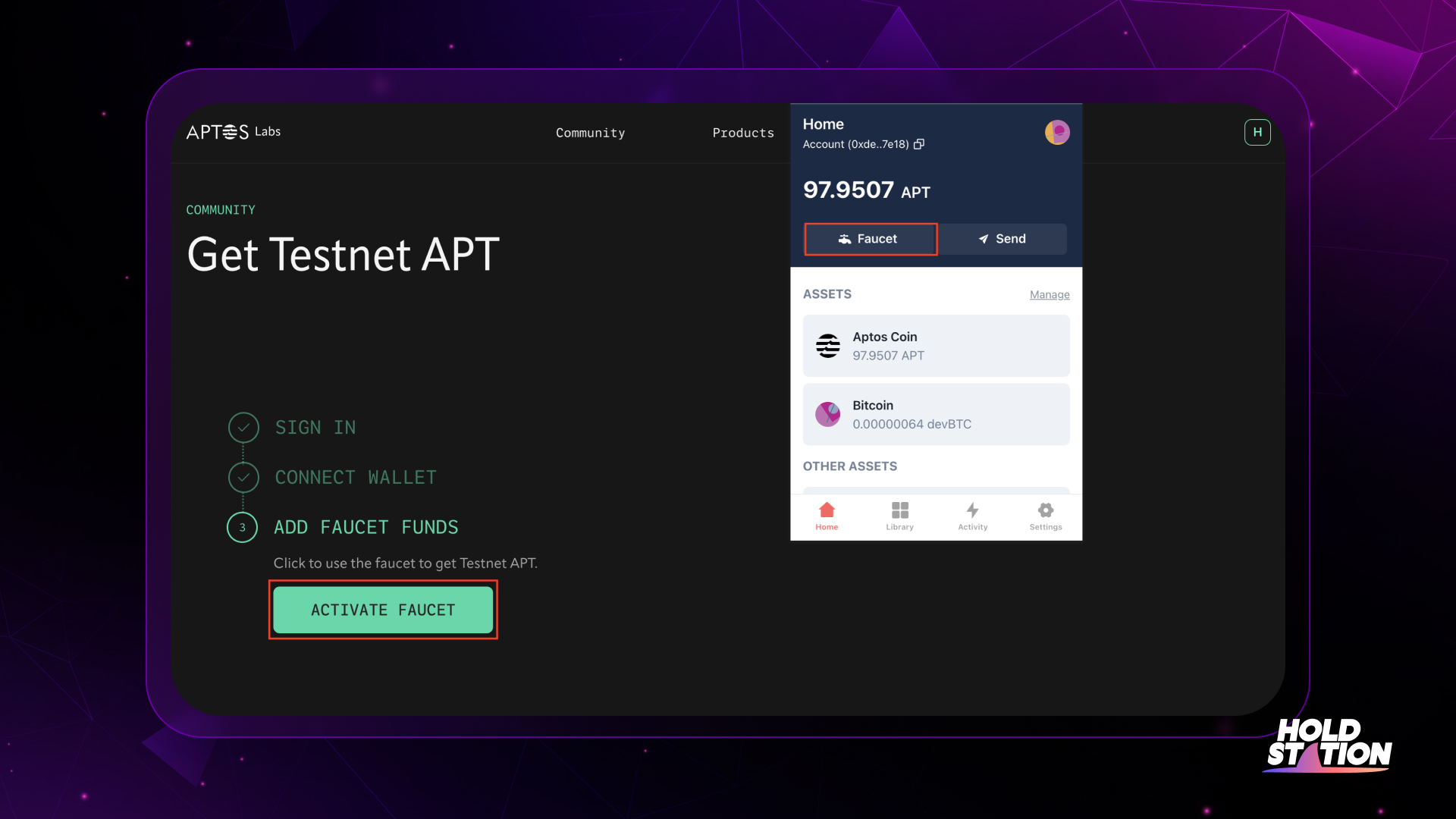 Visit Thala Faucet and connect your wallet to claim testnet tokens. Request tokens by clicking the respective APT/CAKE/tAPT/USDC/WBTC/WETH button.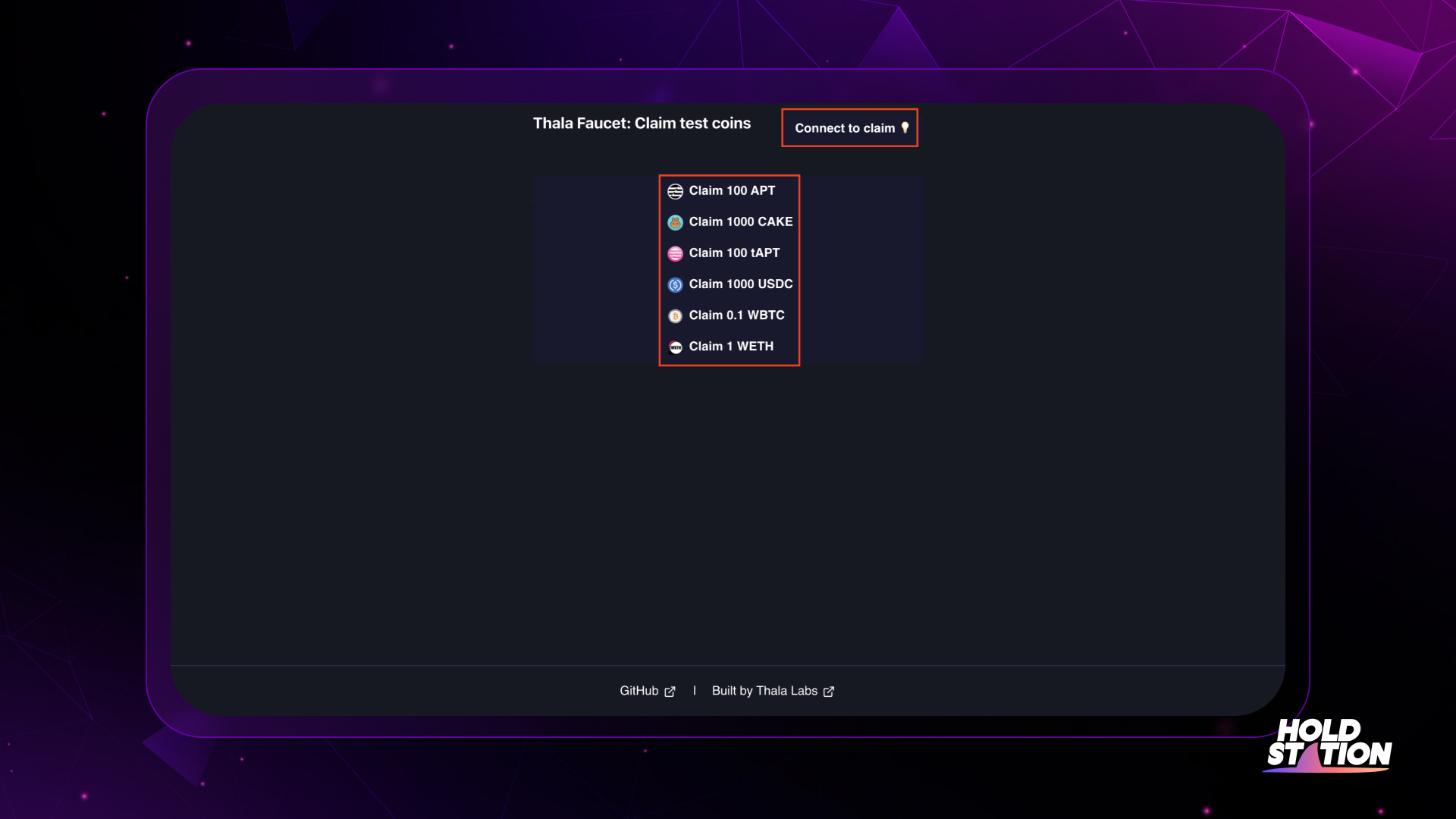 Open A Vault
Access Thala Vault to deposit your assets and mint MOD. Click on "create vault," either in the middle of the page or on the top-right button. Now, select what asset you'd like to deposit and mint MOD. There is a minimum debt for each Thala vault set at 500 MOD, so if you try to create a vault with less debt than 500 MOD, it will not work.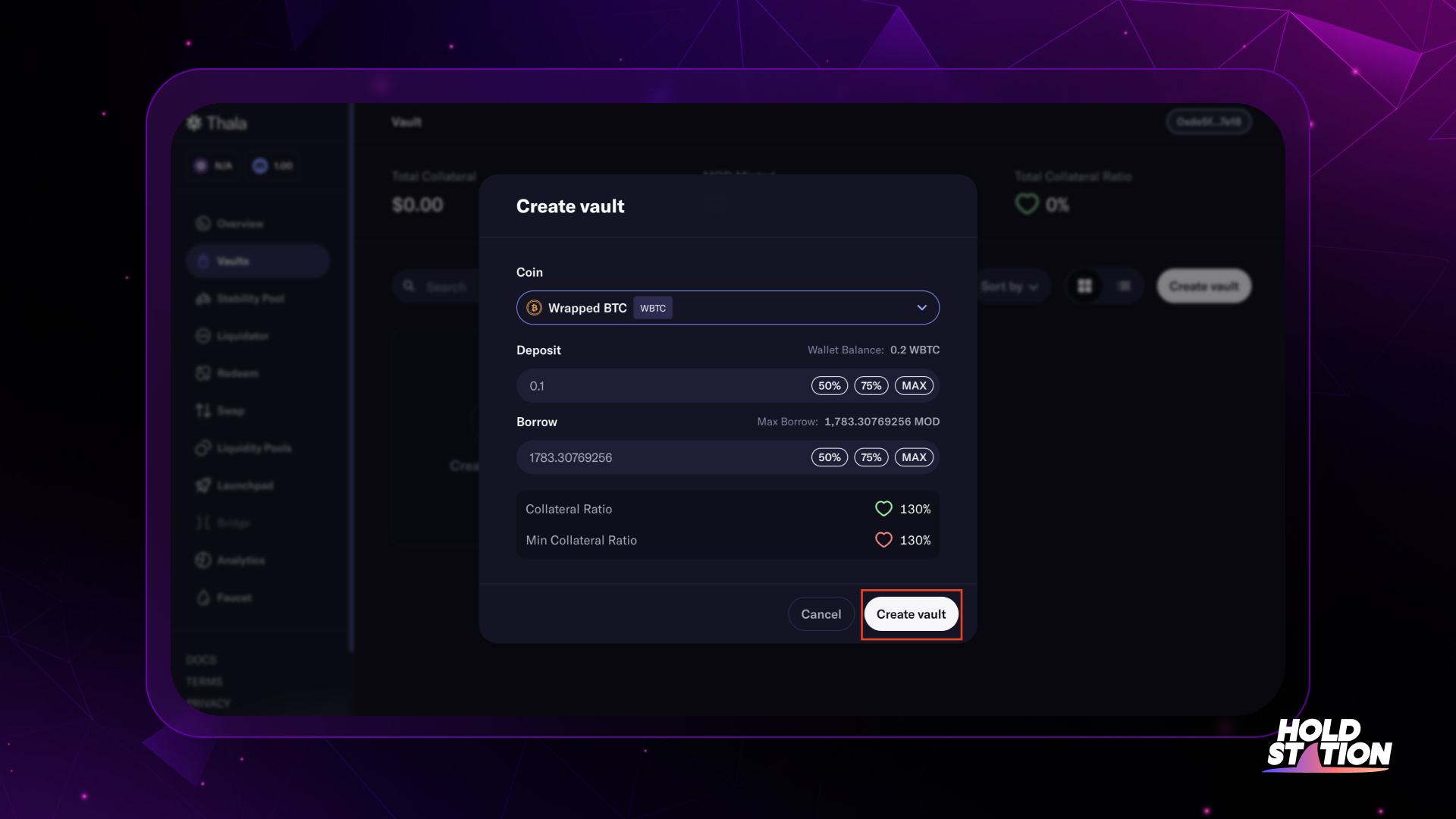 Staking MOD
Head over to the Thala stability pool to stake your minted MOD into the stability pool. Click deposit to stake your MOD and input any total you'd like from your balance.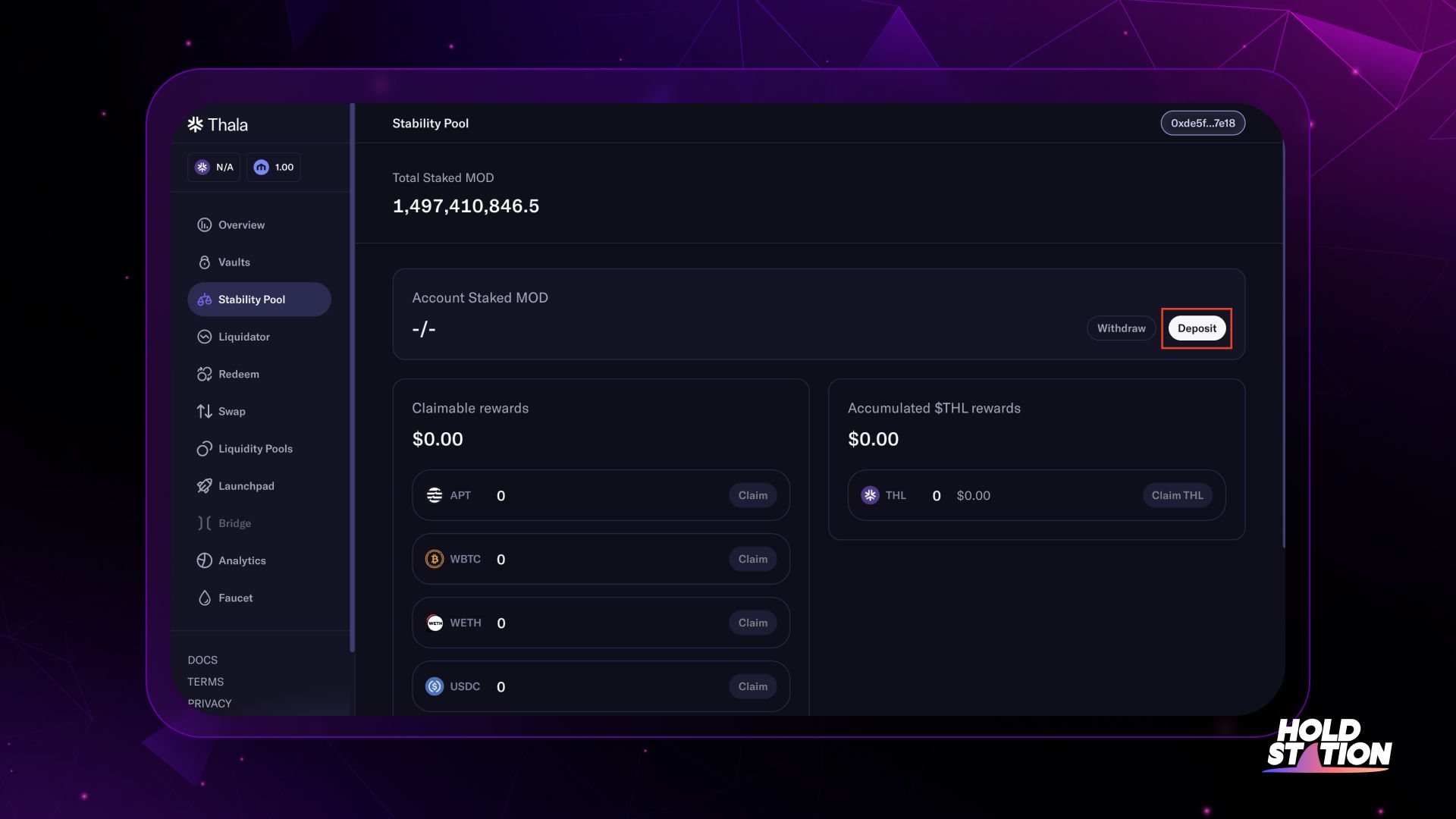 Swap
Move to the Thana Swap function and select the pair of tokens you want to swap. Enter the input or output amount. You can swap any tokens that have an existing liquidity pool.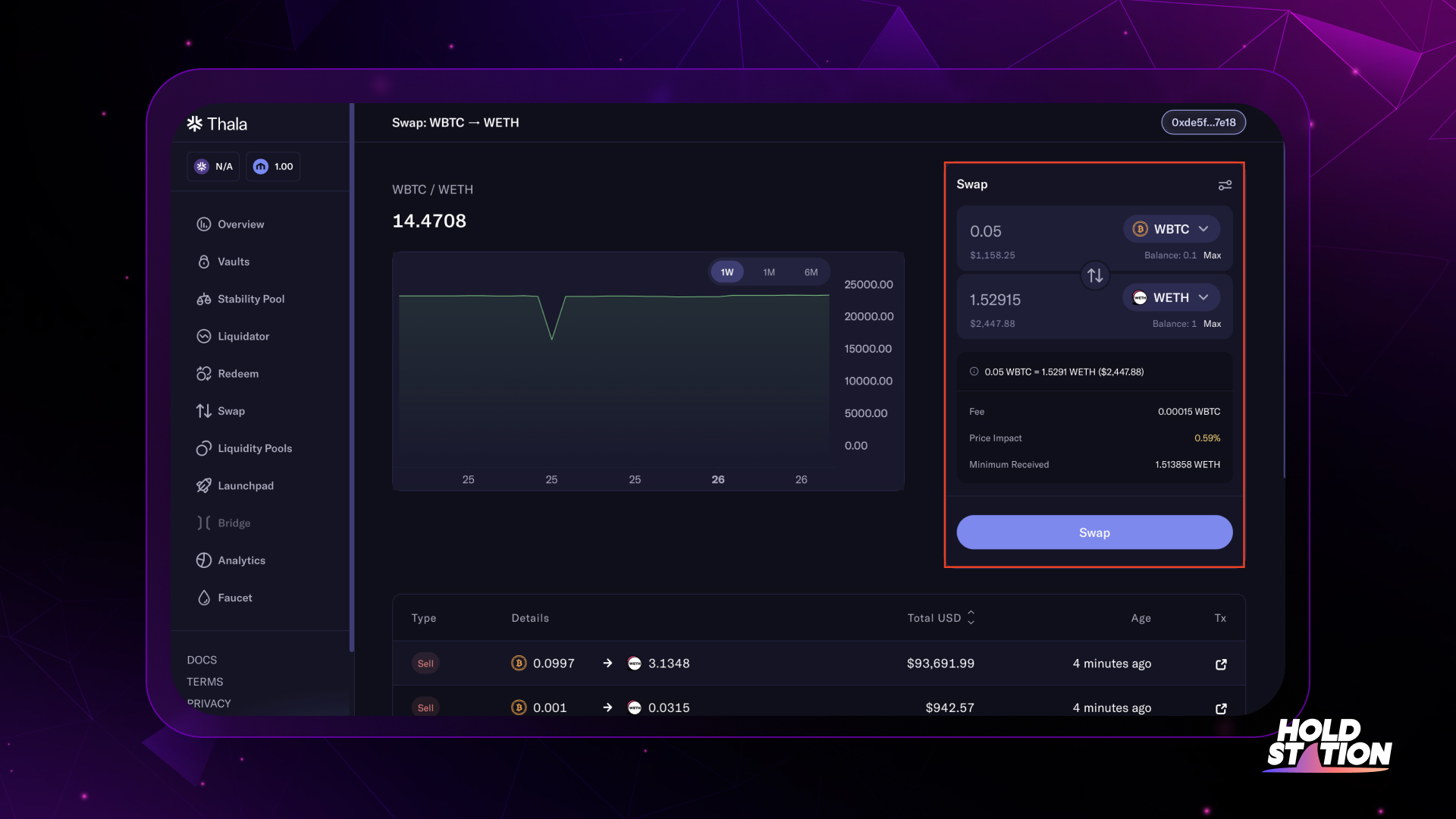 Providing Liquidity
With your recently minted MOD, go to Liquidity Pool and provide liquidity in the MOD/USDC pool. Each pool page will list the asset composition & weights, TVL, volume, fees, and APR.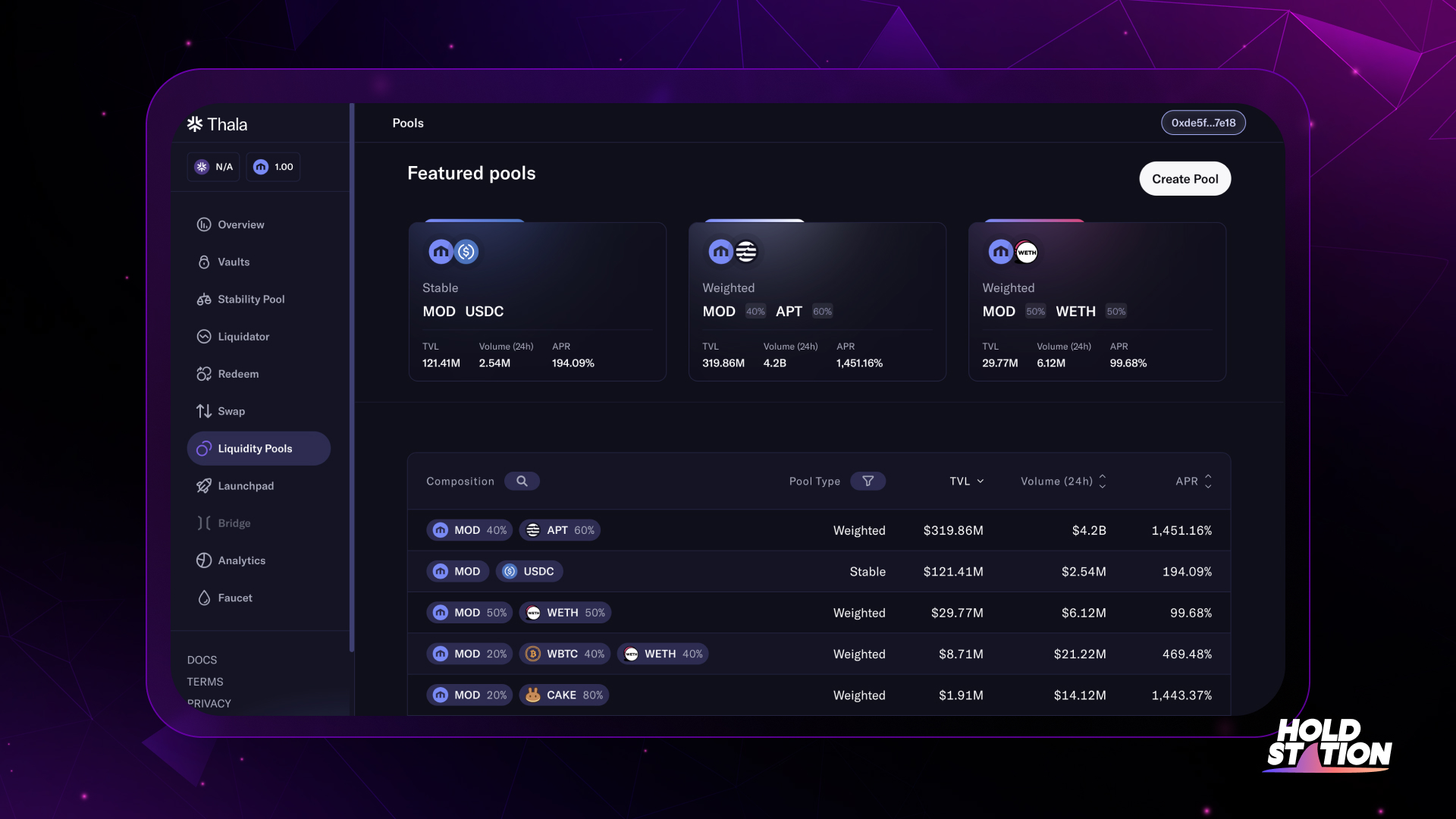 To deposit into a pool and start earning rewards, click on the deposit button and add liquidity. After that, stake liquidity on this window to receive incentive rewards on top pool fee rewards.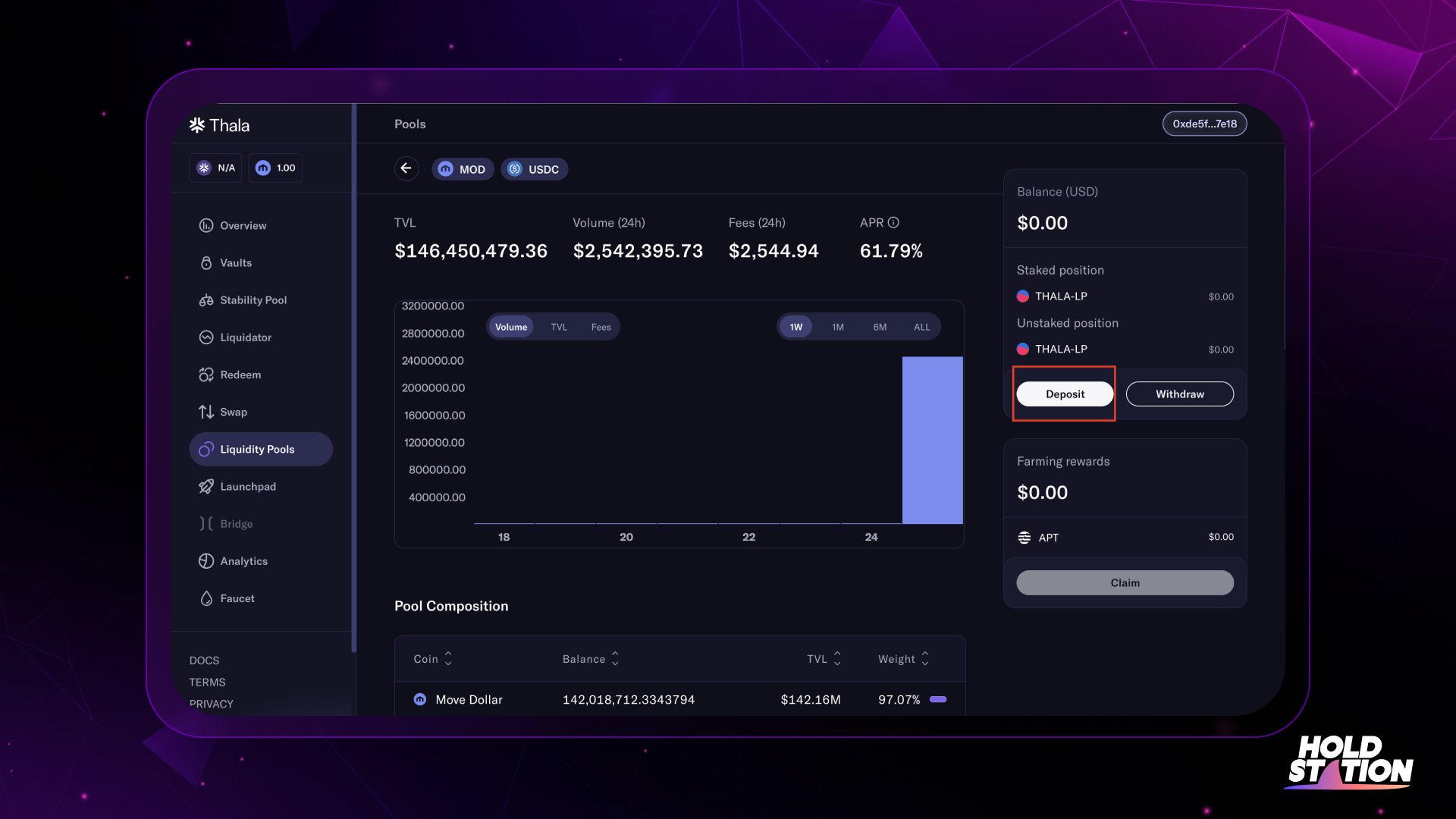 Participate In Testnet Token Launch
Navigate to Thana Launchpad, and the user will be able to see the featured token launch as well as a complete list of upcoming projects. To participate in the testnet launch, click "go to launchpad." In this pool, the featured launch token is designated as TNT. Users will be able to swap and buy TNT using USDC.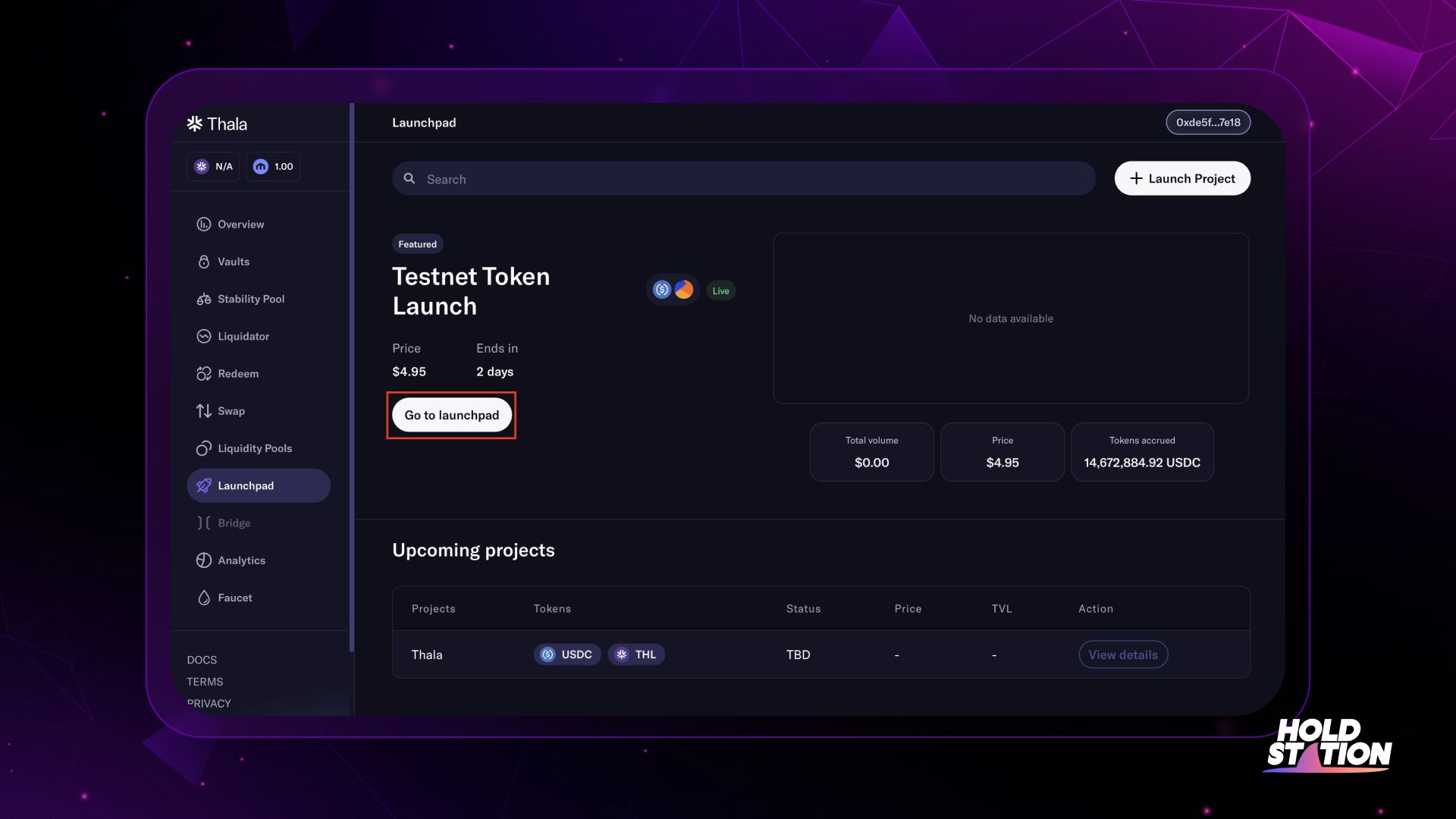 Eventually, testnet users need to follow Thala Labs, like and retweet this Tweet as well as join Thala Discord server to claim OAT on Galxe.
Note: It may take a couple of hours to mint OAT because Thana Labs need to update the credential data, which is the wallet address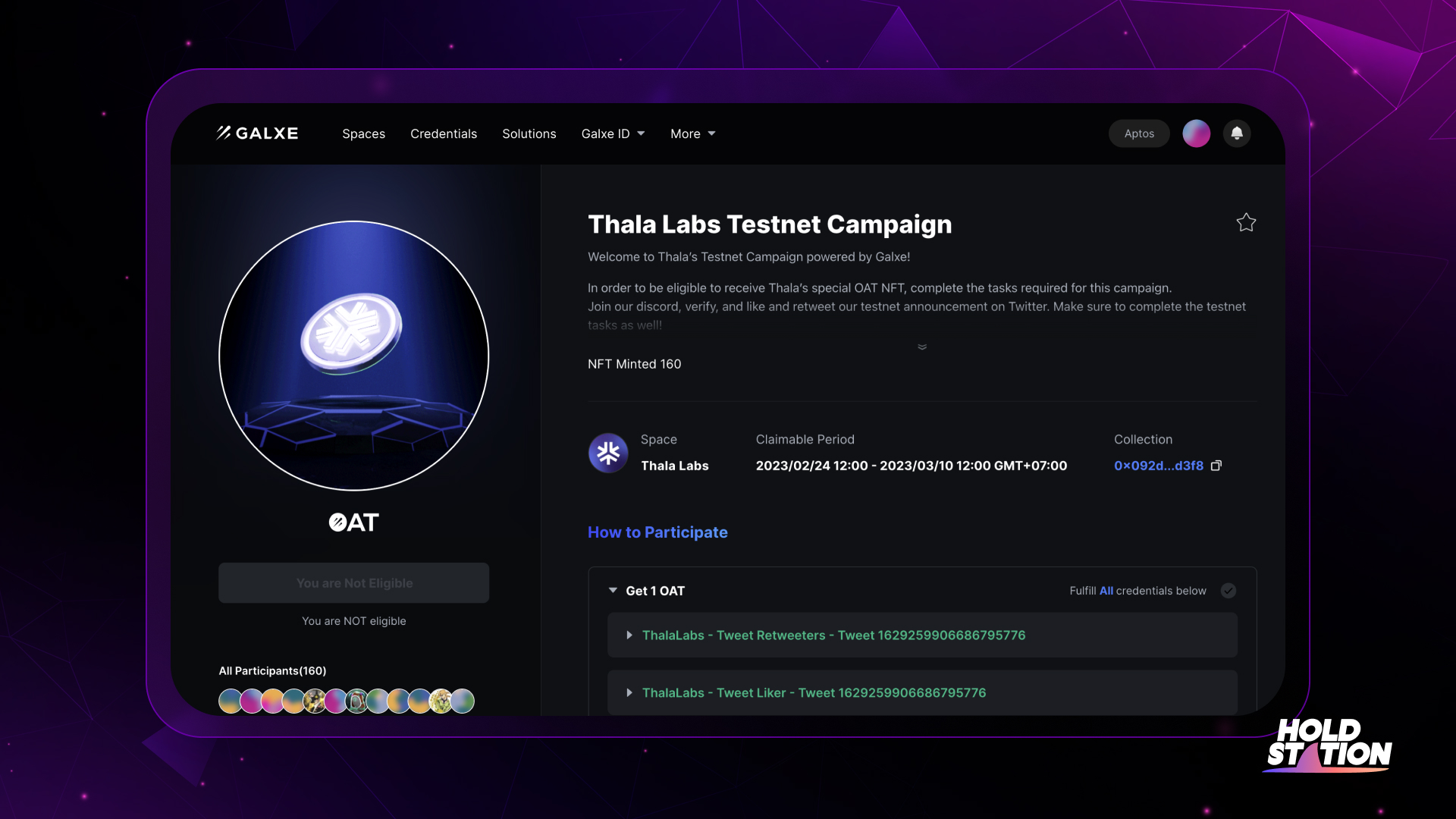 Personal Reviews And Summary
The testnet of Thala Protocol is an excellent opportunity for the user to join and experience the DeFi product on Aptos. Additionally, Thana Protocol offers two essential products, stablecoin, and swap, which are crucial to growing Aptos blockchain.
About the airdrop, 35% of $THL will be allocated to the community using the Thala Protocol product. That is a tremendous amount of tokens for the user, so the more you use their product, the higher the chances of getting airdrop. The community may not need to worry about the $THL value because the project is "backed by the best," so the airdrop will be worth your time to participate in the testnet.
---
Holdstation Wallet - Your Gate to Web3 💜🦈
Make DeFi as easy as CeFi!
Disclaimer:
The information, statements and conjecture contained in this article, including opinions expressed, are based on information sources that Holdstation believes those are reliable. The opinions expressed in this article are personal opinions expressed after careful consideration and based on the best information we have at the writing's time. This article is not and should not be explained as an offer or solicitation to buy/sell any tokens/NFTs.
Holdstation is not responsible for any direct or indirect losses arising from the use of this article content.