Why is y00ts trending?
Recently, the community is very hype because a new collection is about to be released – y00ts, NFT collection of 15,000 pieces. The factors that make y00ts create a new trend include:
👉 Created by Frank, a strong influencer in the NFT world and also the founder of DeGods, the most valuable NFT collection on Solana. Compared to NFT of all chains, DeGods is also in the top 4 largest collections.
👉 New model: There is a y00ts store so that users can freely customize NFT to their liking, and at the same time generate income for artists. Anyone can create small communities in y00ts to grow and earn more from the royal fees. Read details in the whitepaper.
👉 Very creative whitelist mechanism: Instead of the traditional "wl raffle" like other projects, y00ts gives the whitelist to users through the scholarship application form, all applications will be published on @yOOtIist. ➡ People who "apply for scholarships" often do their best to show they are worthy ➡ Allow users to contribute "unlimited" to the project, and also a very natural and effective way of marketing.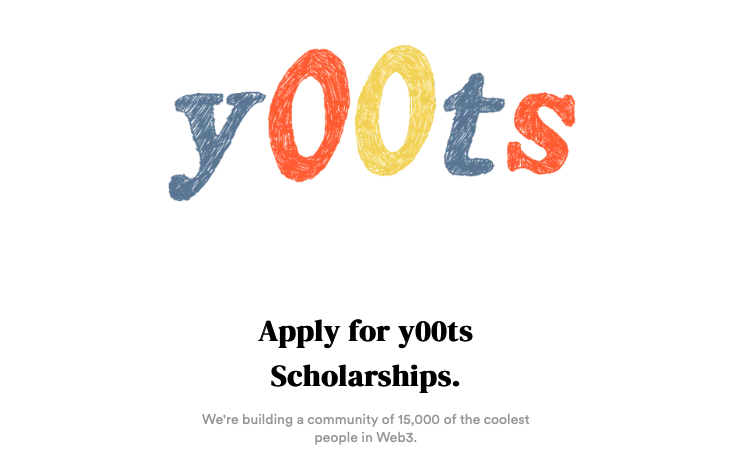 Thanks to that, y00ts has created a "fever" hunting y00tlist in the NFT community. People think this will be a revolution directing NFT to a community that brings real value, instead of just FOMO, pump & dump jpegs. Along with this "craze", the price of $DUST, the native token of DeGods has increased x2.8 times in just 10 days. NFT DeGods on Sol has also x2, generated over 600 SOL ATH and is still increasing.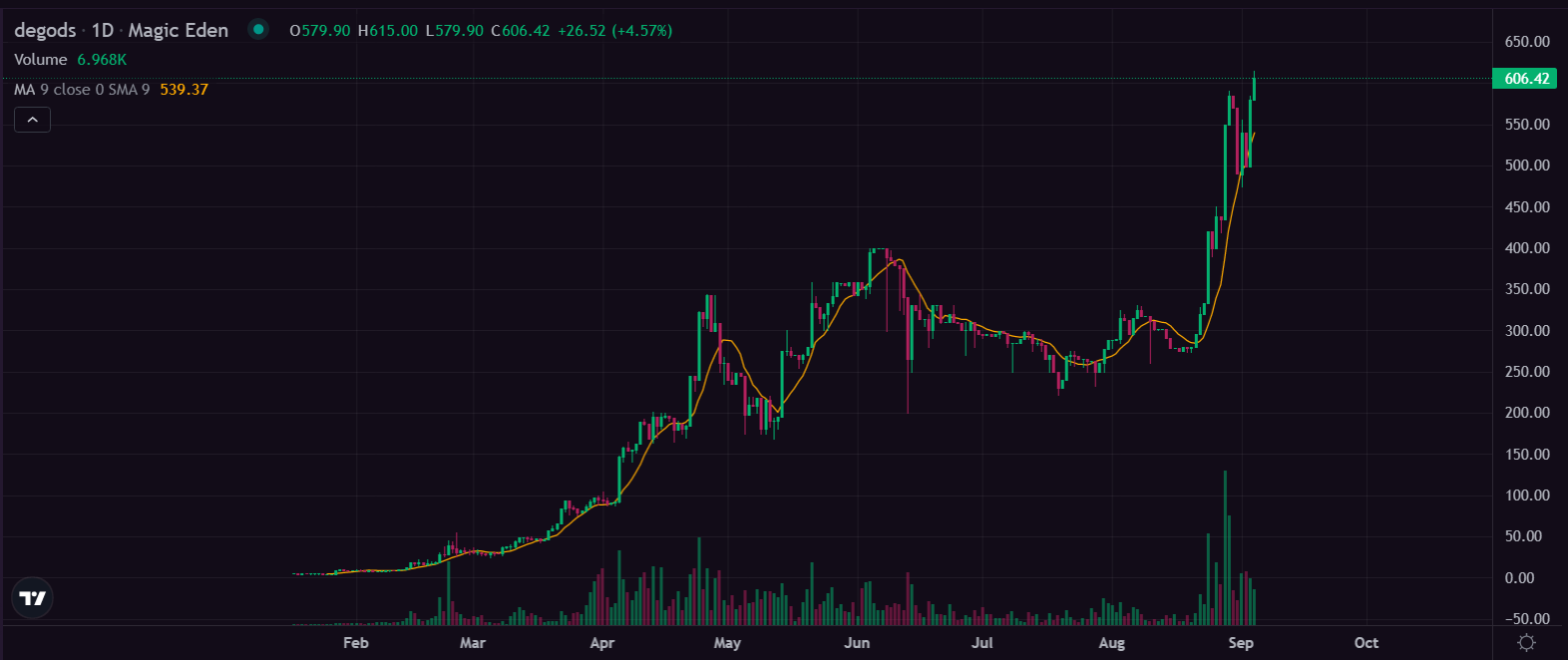 New mint mechanism
Recently, y00ts has announced its very new mint mechanism. The project will mint at 2PM PST today (around 4AM on September 5 in Vietnam). Accordingly, the mint slot will be for:
👉 People who pass "scholarship": 1 mint NFT slot for 375 $DUST, no mint will lose the slot.
👉 Scholarship winner: random slot y00ts for all, join by holding $DUST, 1 DUST = 1 ticket and max 375 tickets/wallet. NFT will airdrop for free to winners without paying $DUST.
👉 Waiting list: If there are extra slots from wl winners, there will be a notification for this list.
👉 Each DeadGods owner will have the right to mint 1 y00ts, no expiry date. (DeadGods is an upgraded NFT from DeGods, by paying 1000 $DUST).

In addition, the project also added a new mechanism:
👉 Price increase: until September 5, the price of mint y00ts will increase to 500 $DUST. From then on, the mint price will increase by 0.8325 DUST each day until the supply of $DUST stops growing.
👉 DeadGods that were used to mint y00ts and are now staked will receive an additional reward. (before it was about 30 DUST/day).
Personal view
As can be seen, y00ts capture value for $DUST and DeGods very well. All options support users staking DUST and DeadGods. While DUST is a token that does not have much dump force, as tokens are only created when burning NFTs or staking De(ad)Gods. ➡ The already low supply of DUST is now lower.
Very advantageous for NFT holders. In the future, if y00ts creates value, NFT becomes rare ➡ DeadGods NFT (own right to mint y00ts no expire) will also increase in value.
Even when the market is bad ➡ $DUST depreciates strongly ➡ can make a profit from mint NFT with DUST and then sell it on the exchange ➡ create demand for DeadGods. That means holding De(ad)Gods will be beneficial in many cases, not to mention that staking now has an additional bonus reward.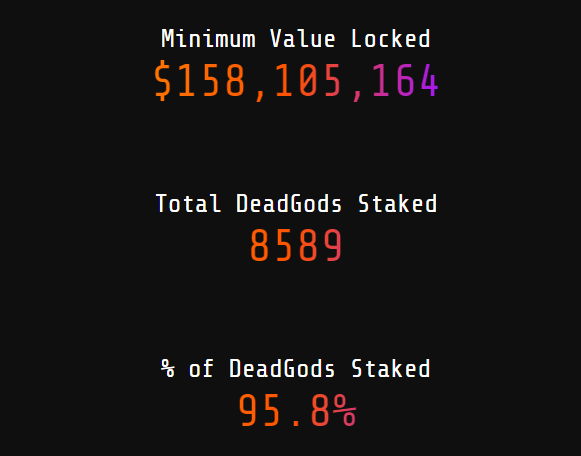 Currently, DeadGods has a very high stake rate of up to 96%, worth nearly $ 160 million. The launch of this mechanism will support upgrading DeGods to DeadGods ➡ Again, increasing the demand for $DUST. This is a very tight value creation chain.
The mechanism of gradual mint price increase is an effective way to "disguise" deflation for DUST. An increase in the price of mint means an increase in the quantity of DUST demanded over time until DUST reaches its maximum supply.

In addition, y00ts also hints at a secret mechanism, which will be revealed to the community after minting. This is a good factor to stimulate the desire and FOMO of investors.
Summary
y00ts is a very unique NFT collection both in terms of building and marketing, this will be a breath of fresh air and also has a high chance of becoming a revolution in the NFT field in the coming years. Growing y00ts will create maximum value for $DUST and NFT De(ad)Gods, which is a very tight value chain. It is recommended to follow the y00ts closely to grasp the next trend of NFT as well as investment opportunities with DUST and DeGods.