Binance has launched the BAB Soulbound Token for onchain identification for its first users, and over 340k BAB tokens have been minted on the BNB chain. However, Binance is not the first project to create SBT tokens for users, let's learn about SBT tokens and other SBT projects with Holdstation.
What is Soulbound Token (SBT)?
SBT is like a regular NFT, but cannot be transferred to another person once it is issued or created.
Easy to understand SBT as a way of identifying users onchain. SBT can include the user's identity, medical records, work or any other information.
SBT & NFT
Both have source code and immutable data that makes them unique.
Difference:
SBT represents an identity or entity and is non-transferable and non-transferable
NFTs represent assets and are transferable.
SBT Project
1. BAB Soulbound Token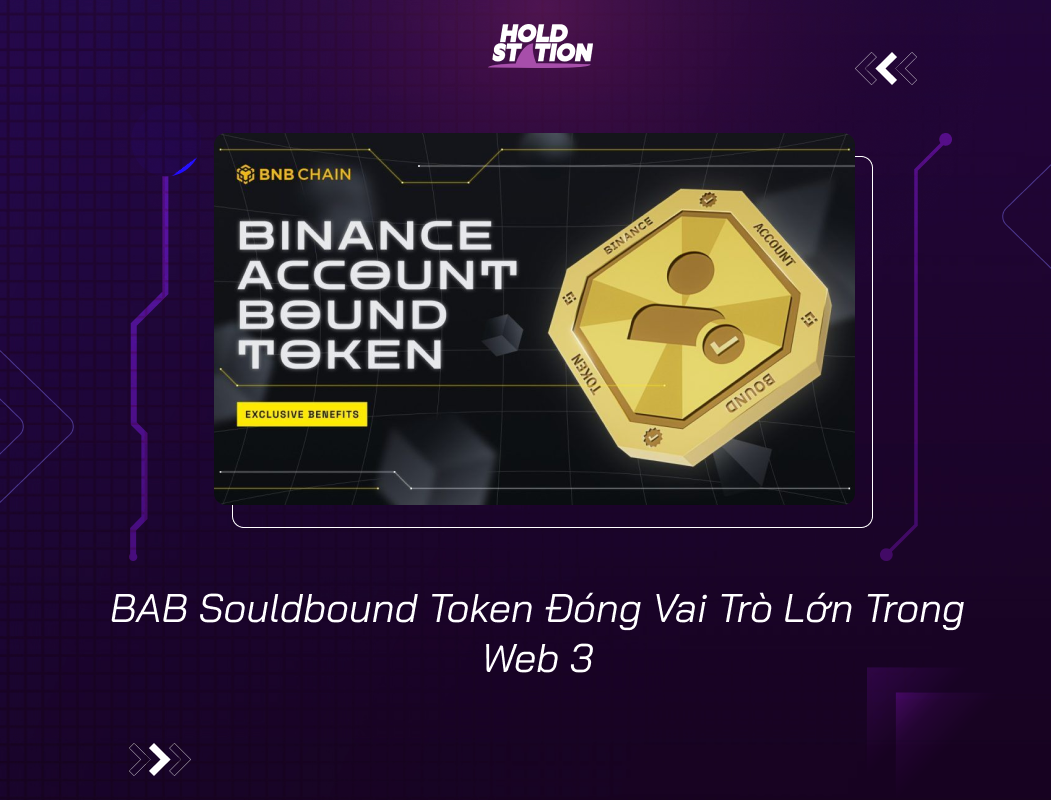 Users who can mint BAB tokens on the BNB chain have the opportunity to participate in projects built on the BNB chain and earn rewards.
BAB aims to solve identity verification problems in Web3.
Find out more details about BAB Souldbound Token in the article above.
2. Sismo

Sismo is a protocol focused on decentralization, privacy, and power that works on top of Polygon.
The current project is not live yet but the project aims to build a ZK "badge" as an SBT that has a reputation and private access on it.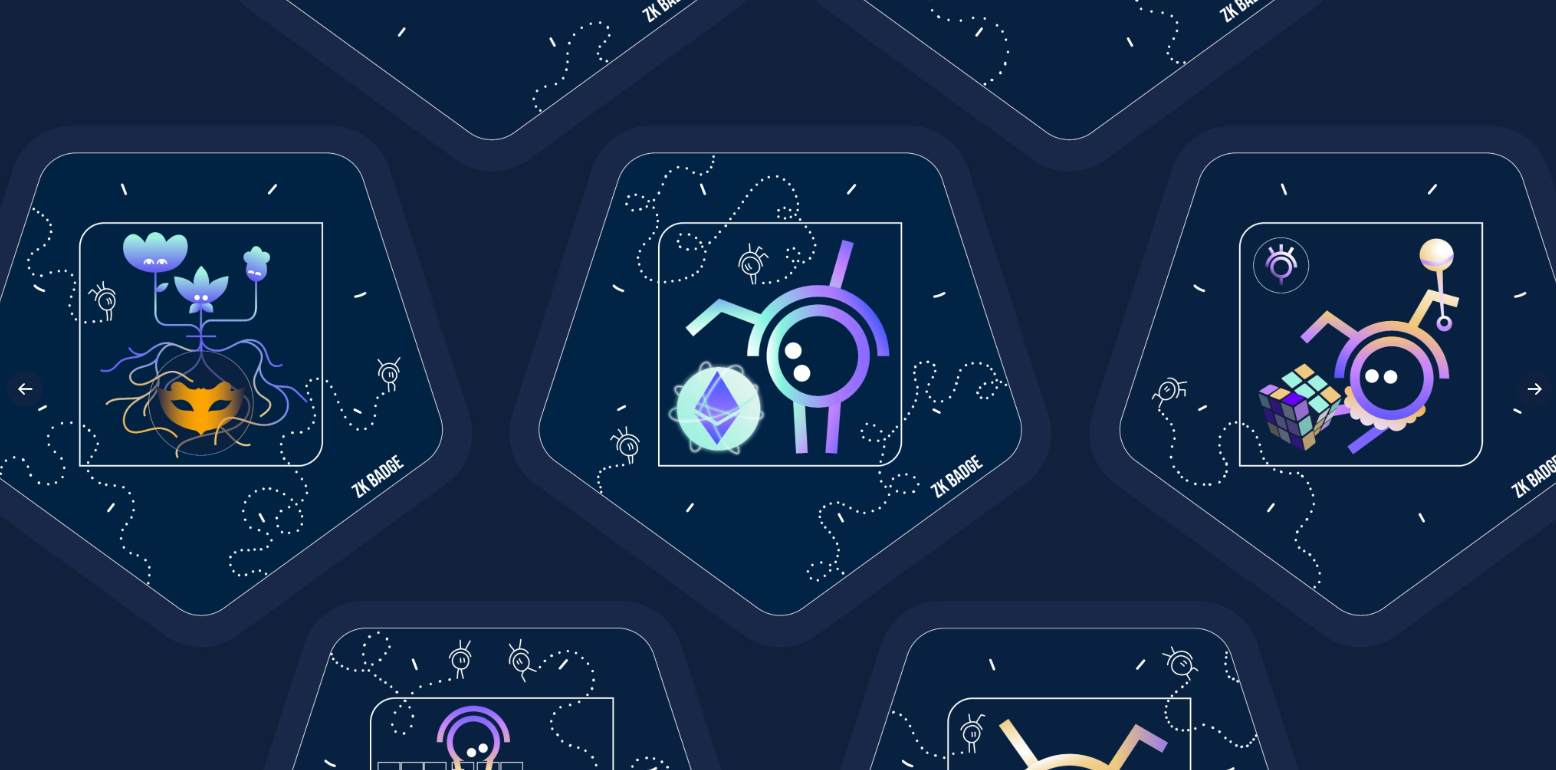 Usecase:
Transfer data from private wallet to public
Transfer data from public wallet to anon wallet (browser-based crypto wallet, providing Bitcoin cold storage)
3. RabbitHole

RabbitHole aims to increase economic opportunity globally by making cryptocurrencies more accessible. Besides, RabbitHole creates opportunities for everyone to participate in crypto and Web3 equally.
RabbitHole has missions to make blockchain projects more attractive to users. After the user completes the tasks of voting, minting, staking, etc., the user will receive a RabbitHole "certificate", which represents the user's skill set.
4. TheSaudiusNFT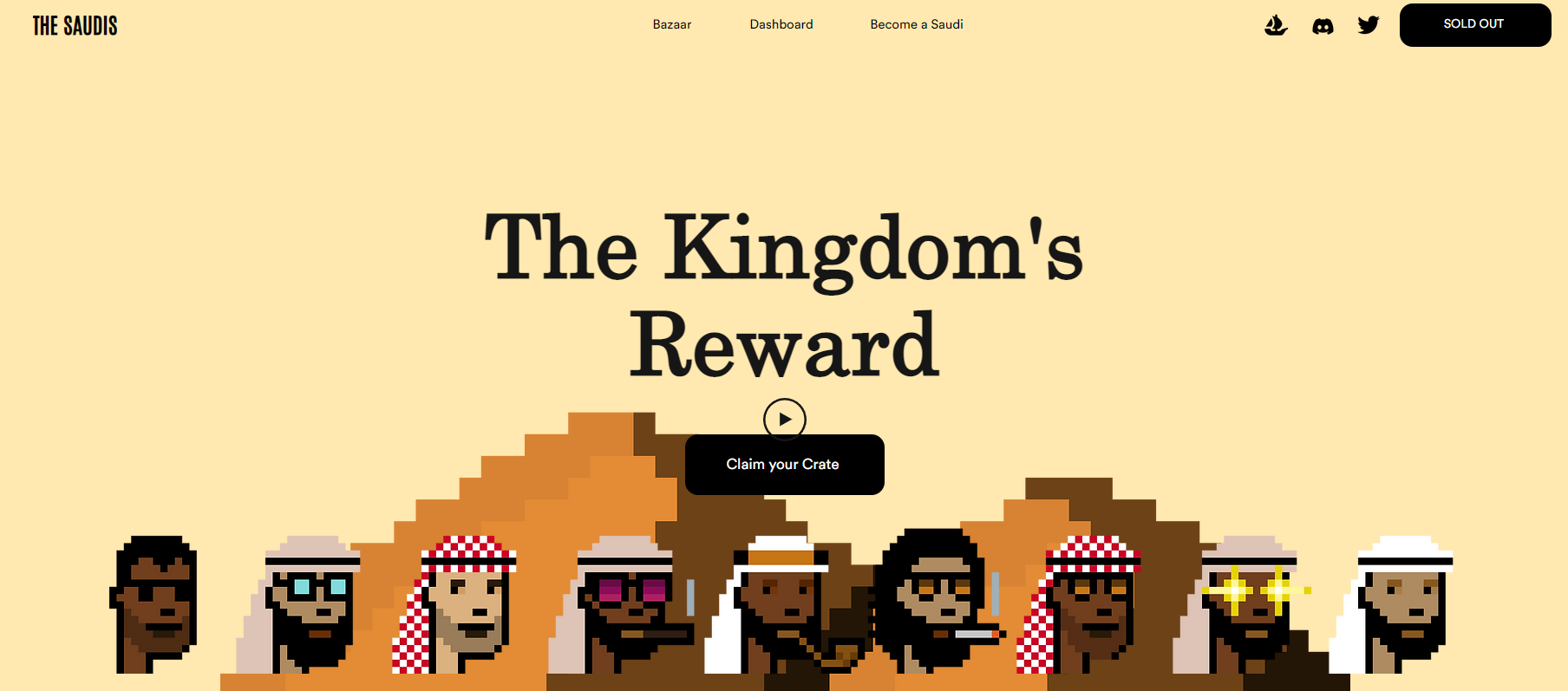 TheSaudiusNFT is a famous NFT project on the Ethereum network. TheSaudius has technology, development team geared towards NFT, Web3 and Metaverse.
TheSaudiusNFT is one of the first projects to use SBT Token.
These NFT holders received a Soulbound Token named "The Dune" which features a real-time image of a sand dune that changes from day to night.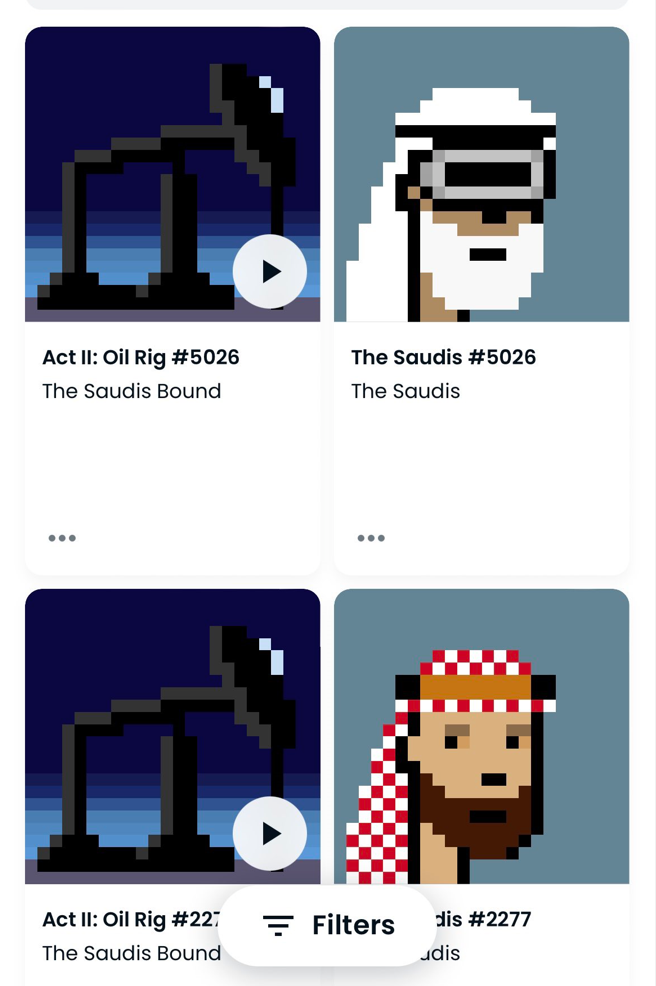 5. Optimism

Optimism has adopted a citizen governance model and users of Optimism receive SBT as a certificate of citizenship and governance rights on this ecosystem.
6. Goldfinch_fi

Goldfinch is a decentralized credit protocol that allows anyone to be a lender, not just a bank.
Goldfinch is one of the first projects to use SBT for KYC services.
Goldfinch grants SBT to users who have passed the "test". To receive SBT, user sends a transaction on Ethererum to mint SBT and will receive SBT.
7. Masa

Masa is a decentralized credit protocol that allows anyone to connect crypto and traditional accounts - create a decentralized credit report like an SBT.
With Masa, users can privately share their data to access DeFi.
8. Galxe

Galxe is one of the leading projects on Web 3 and Soulbound Token.
The future of SBT in the Galxe ecosystem:
Distributing SBT to Web3 citizens, recording all on-chain and off-chain behavior and perfecting the identity system for the entire ecosystem.
Build SBT as a service.
Supports multi-chain identity and authentication services.
Cooperate with centralized exchanges, like Binance BAB or traditional identity companies to build a KYC security system.
Galxe's SBT initiatives are expected to create new experiences for users.
Learn more about Galxe HERE.
Conclusion
Although SBT has been around for a long time and many projects built around SBT, it was only when BNB Chain allowed the minting of BAB tokens on Binance that SBT really gained the attention of users.
The trend of Web 3 is approaching, users on blockchain will gradually pay more attention to privacy as well as identity. When Web 3 was gradually formed, it was the era of stronger SBT. SBT will be an important milestone for Web3 to move to the next level: 'Decentralized society'.