On September 2, 2022, SudoSwap - an AMM NFT platform with a unique mechanism - announced detailed information about the project's tokenomic after a long period of expectations.
TOKENOMIC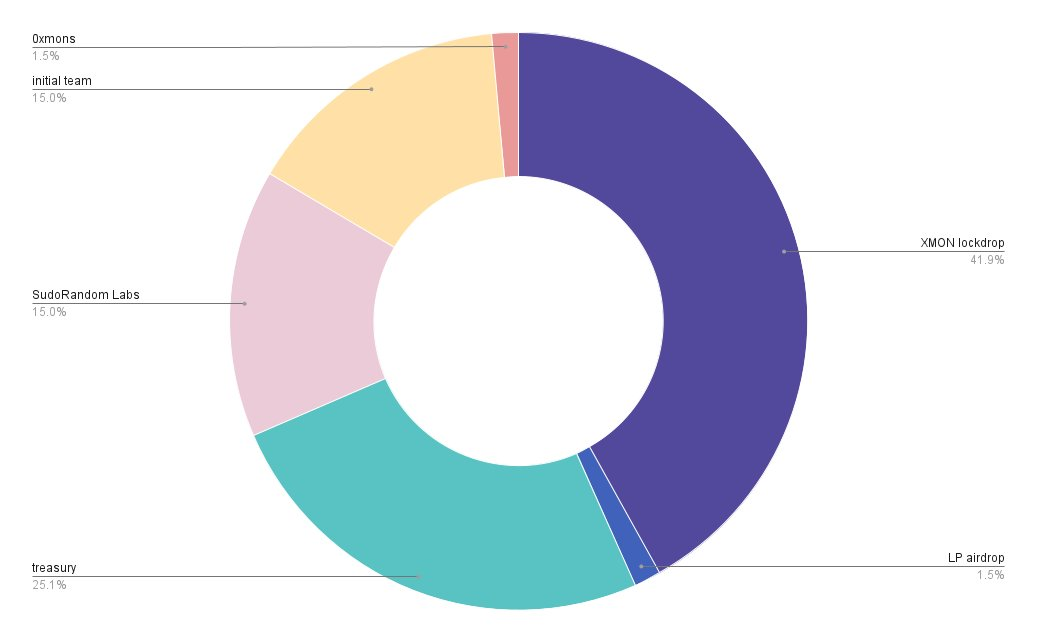 Initial supply: 60M SUDO
XMON holders: 25.12M, 41.9%
0xmons NFT holders: 0.9M, 1.5%
Retroactive LP airdrop: 0.9M, 1.5%
Treasury: 15.08M, 25.1%
Initial team members: 9M, 15%
SudoRandom Labs: 9M, 15%
USE CASE: Governance
XMON holders: They can participate in a lockdrop event to receive SUDO. XMON tokens will be locked for 3 months, after which they can be withdrawn. . Once the lockdrop starts, XMON holders will have a one-month time window to enter. The SUDO that is not distributed during the lockdrop will go back to the treasury.
👉 The rate for this group is quite high. Maybe the development team is more focused on increasing the value of XMON token (which can be used to pay for NFT transactions and governance) rather than SUDO. Because the main function of SUDO is still only for voting and has not created the buying demand.
After the tokenomic news, XMON price surged more than 55% within 2 hours, currently having a correction and trading around $36,004.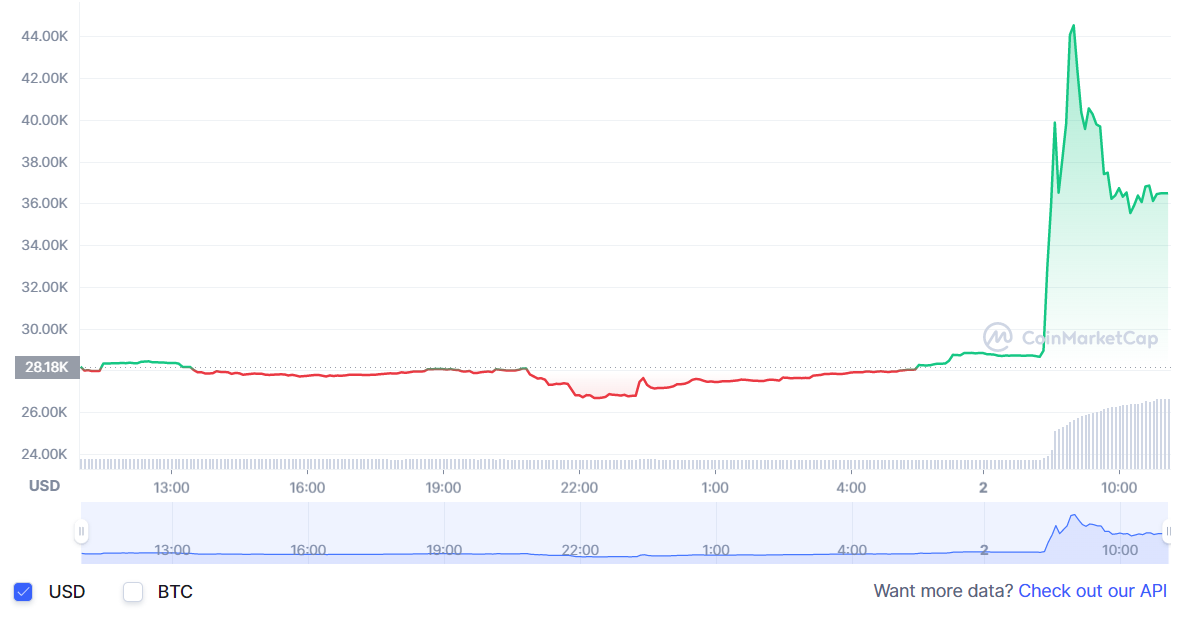 0xmons NFT Holders: 0.9M, 1.5%
👉 Currently, the circulating supply of XMON is about 18% (1,800 tokens) at a price of $35,000. If all of these XMONs are locked to receive $SUDO, the $SUDO dilution market cap is estimated to be around $210 million for $3.5/SUDO.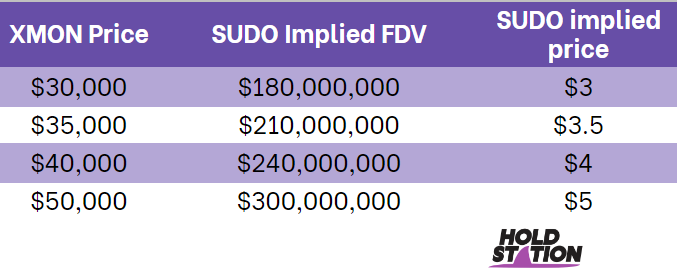 Meanwhile, the floor price of 1 NFT 0xmons is 27ETH ($43,000) and there are 217 holders in total, so each person receives about 4,147 SUDO, equivalent to about $14,515 if calculated according to the above case.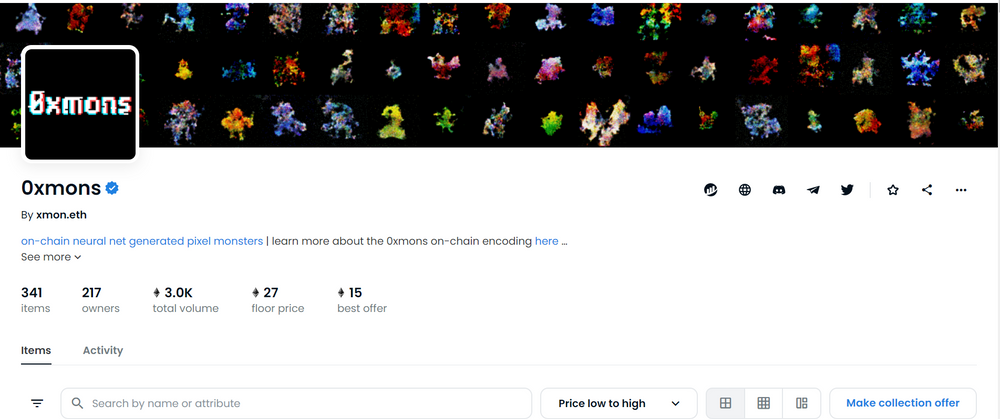 👉As such, buying 1 NFT 0xmons during this time to receive the airdrop will not bring profit.
sudoAMM LP AIRDROP: The liquidity provider for the TRADE pool prior to the tokenomic announcement (block: 15455555) will be eligible to receive the airdrop.
Treasury: Governance will be able to mint more SUDO to the treasury, if needed, up to a max inflation cap of 10% a year.
👉 Relatively stable allocation percentage for ecosystem support and expansion. However, being able to mint more tokens while there is no burning mechanism will cause $SUDO to decrease in value.
Project team (including SudoRandom Labs): Although it is separated into two parts, it is likely that SudoRandom Labs and the development team are one. So it will be 30% of total supply, cliff 1 year and vesting within 3 years after that.
👉 The smaller proportion of the community and the time to unlock the entire token ensures that the project is committed to the long-term development of the platform. However, the rate of 30% is still relatively high, so it needs to be followed up after having detailed information about the release schedule.
SUDO will initially be non-transferable. A governance proposal to initiate transferability may be put forward through the standard governance process for the sudoAMM protocol, which will be addressed at a later time. This is done as a measure to ensure SUDO does not go into circulation unless and until there can be an assurance that there will be sufficient participation from SUDO holders in governance.
Summary
The current tokenomic model of SUDO is not deflationary. Besides, the function only for governance will not create a lot of buying demand, thereby making it difficult to increase the value of this token. The team's direction seems to want to focus more value on XMON token and the airdrop distribution rate is high, so investors can consider "holding" XMON.