StarkWare Overview
StarkWare is one of the largest Layer 2 projects on Ethereum. StarkWare consists of 2 main components, StarkEx and StarkNet. In particular, StarkEx is a solution to support powerful processing with low fees for Dapps on Ethereum, typically many large projects such as dYdX, Immutable X, Sorare, ... And StarkNet will be built according to the trend of 1. ecosystem and is growing strongly recently.
Airdrop potential
Unlike normal lucky airdrops, StarkNet will almost certainly issue tokens in the near future. Because actually according to the plan, the $STARK token will be launched in September 2022. However, due to some problems, the launch plan is still temporarily delayed. Therefore, the snapshot time can also be extended, and create many airdrop opportunities in the near future.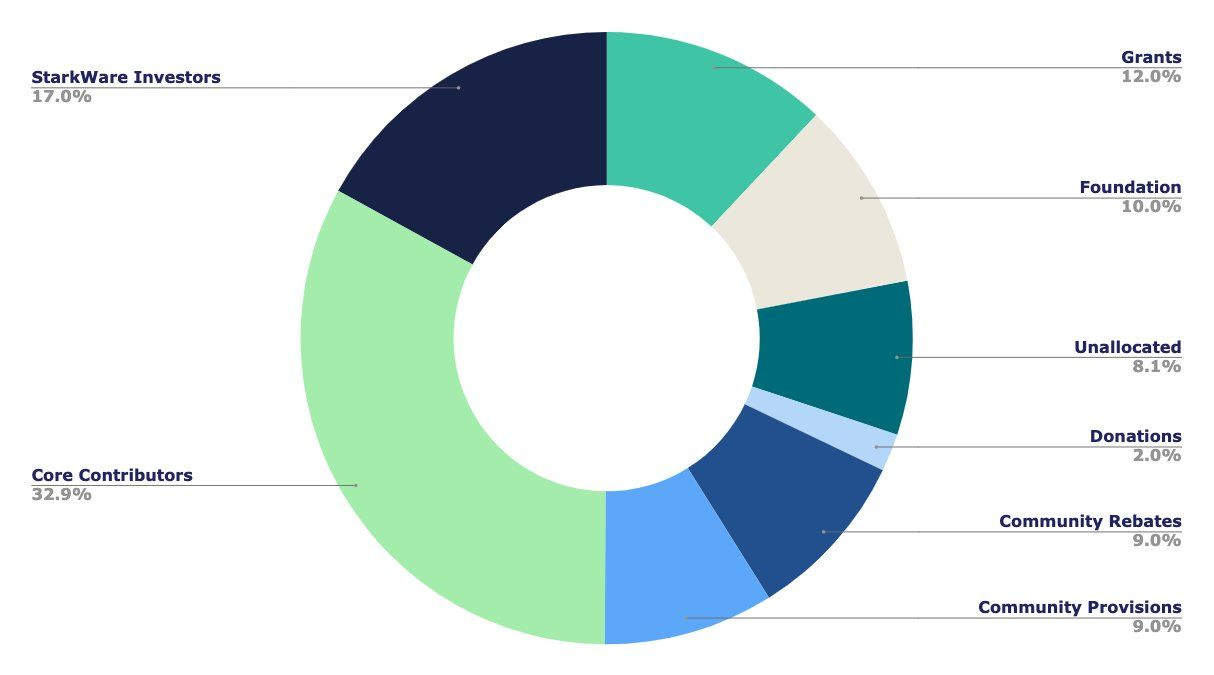 According to tokenomic, about 9% of tokens will be rewarded to StarkEx users (snapshot since June, but there may still be a chance) and 8.1% air to the community. As a big project, StarkWare also raised $260M from top funds like Paradigm, 3AC, Sequoia Capital, … so the potential reward is not small.
StarkWare airdrop hunting tutorial
StarkEX
As mentioned above, the $STARK token will be airdropped to former StarkEX users. Although maybe now the snapshot has been renewed, the Dapps on StarkEx are all large Dapps with a large number of users and volumes, so our airdrop rate will be much lower. The Dapps to experience are:
dYdX – This is the largest margin trading DEX in the market. So simply create an account and trade on it. Should trade with volume > $100 and do more than 5 times.
Celer – Is a large bridge in the market that supports dozens of chains from popular Ethereum, BNB, Solana, Avalanche, … to even Aptos. So just using Celer in chain transfers is counted.
Immutable X (IMX) – A chain that supports NFT and Gaming infrastructure for projects, and is also an NFT marketplace. You can top up and buy and sell NFT on here to experience.
StarkNet
This is a more mature version of an ecosystem, and also the part where I think there are more opportunities for airdrops.
Step 1: Create wallet
To experience and hunt the airdrop, it is imperative to own the wallets of StarkNet. Currently, the two largest wallets in this system are ArgentX and Braavos, install in chrome and create a new wallet.
Step 2: Bridge assets
The 2 Bridges best suited for this are Orbiter Finance and StarkGate. Orbiter Finance has developed to many chains and is more complete, so it is smooth and error-free. Although StarkGate has bugs and more notes, it is the official bridge of the system, he considers the strengths and weaknesses of each bridge, but it is best to use both.
Note that while bridging with StarkGate, do not refresh the page or switch to another window. May affect the amount of capital.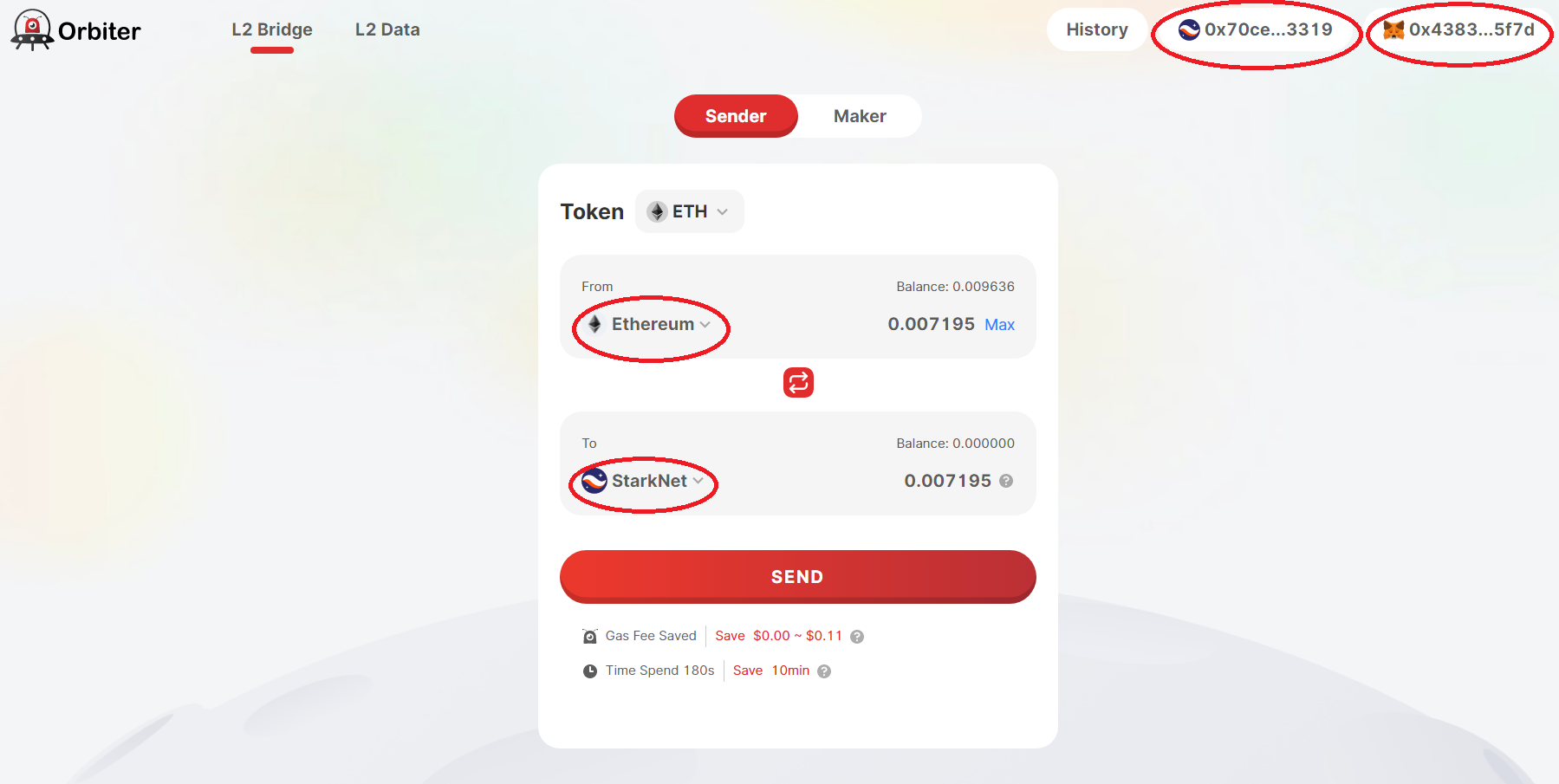 Particularly with the StarkNet bridge, it will be necessary to connect 2 wallets: 1 normal wallet and 1 StarkNet wallet. Because the assets will be transferred to the ArgentX / Braavos wallet after the bridge.
Step 3: Experience dApps
Users can experience major and popular dApps on StarkNet including:
For DEX, users need to perform operations such as swap, add liquidity and stake. In order to hope to airdrop with a large amount of money, users should perform the above operations with a large volume of platforms as well as repeat the above operations often.
For NFT Marketplace, users need to perform operations such as list NFT, sell NFT or buy NFT.
For Lending protocols, users need to perform operations such as Borrow, Deposit, Repay different asset types/pairs as well as different liquidity pools with a certain volume and often repeat the above operations.