LUNC and the Luna ecosystem are a phenomenon in the crypto community. As analyzed in previous articles, the possibility of this coin's return to the ground is high when Big Shark Short Luna and Binance Refuse to Apply the 1.2% Tax. It is true that $LUNC had continuously plummeted. However, just a week ago $LUNC had a strong recovery of nearly 90% amid the downtrend market.
The reason is that on the afternoon of September 26, Binance suddenly announced officially applying a tax rate of 1.2% on all LUNC spot and margin transactions to burn. Transaction fees on Binance will remain unchanged at a maximum of 0.1%, which means that Binance will bear a loss for the burn. This decision came after CZ was under great pressure from the Luna community, who said that he "turned back on his words" because CZ had said he would apply the proposal to Binance.
Community's expectations
Currently, the trading volume on Binance accounts for more than 50% of the entire market volume. Therefore, the community expects a lot from this decision.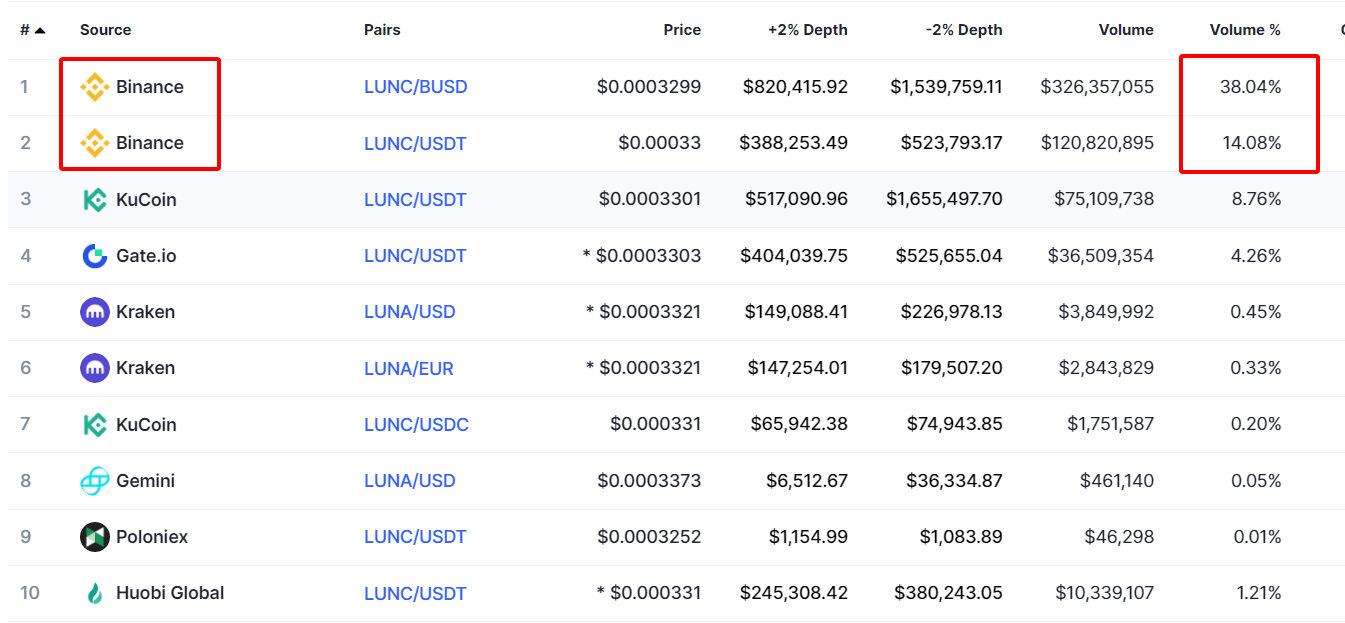 According to Binance, the amount of LUNC burn will be summarized and announced every Tuesday. Although there has not specific number yet, however, the community has estimated it could be up to 10 – 25 billion $LUNC and possibly more. With such a terrific burn rate, the total supply of 6.5 trillion LUNC will be burned in less than a year. ➡ Strongly push the token value.
Also according to another calculation by the Luna community, with a transaction volume of about 10 billion $LUNC/day and applying tax on the every transaction ➡ It can burn up to half of the supply of Luna in just 1 month.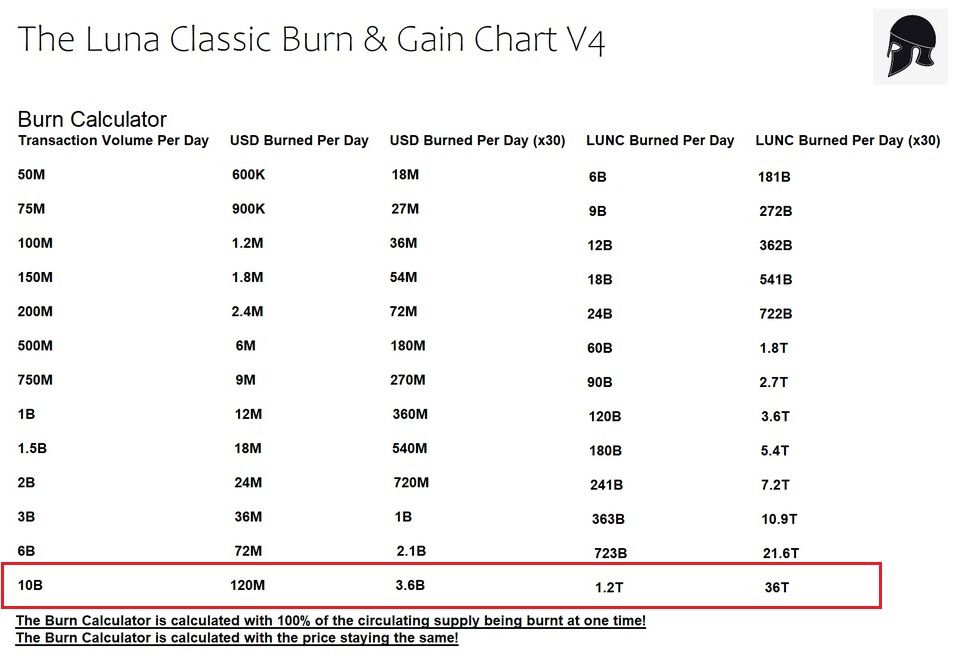 However, the above calculations are only in the period when the market is very hype. Normal volume is difficult to achieve and maintain at such a high level, especially as the 1.2% tax rate has not yet been applied to 100% of all trading markets. These numbers are almost rudimentary estimates without specific sources of evidence, so they can also be said to be unreliable.
Reality and Investment Perspective
In fact, based on data from the two leading Luna data sources, Lunc.Tech and Terrarity, along with Holdstation Research's calculations, it shows that: From the date of applying the tax rate of Binance, September 22 to now, on average, about 320 million $LUNC is burned every day.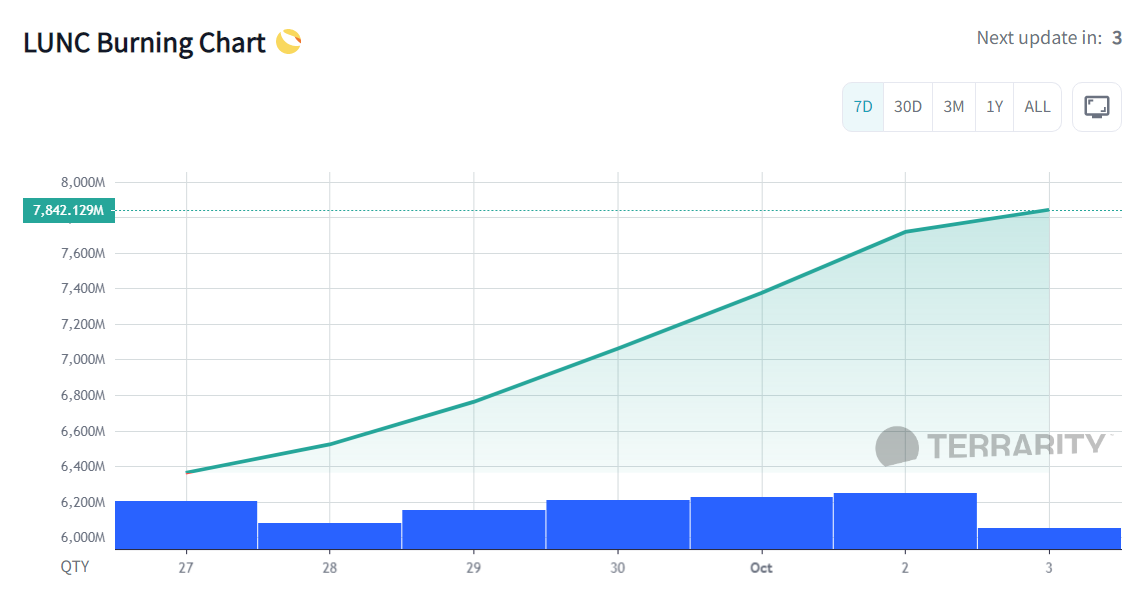 Which is the burn of the entire market, meaning that only about 1.7 – 2.7 billion $LUNC was burned during the first Binance burn batch. Much smaller than the estimated number of the Luna community. At this level of burn, it will take up to 55 years to burn all the supply of LUNC.
👉 Therefore, my investment opinion will remain Negative for Luna / LUNC, a dead ecosystem but with a cap of up to 2 billion USD. The analysis has shown that the burn mechanism will not help this token either, and this is just a short-term exaggeration of the Luna community. The fact that Binance did not burn as much as expected, could create selling pressure. Investors can short from a small position and gradually raise capital when LUNC increases sharply.