The crypto market is growing rapidly with tens of billions of dollars being traded through decentralized exchanges (DEX) and the launch of thousands of innovative blockchain projects daily. Every second passes, hundreds of investment opportunities are created - bringing good value to investors.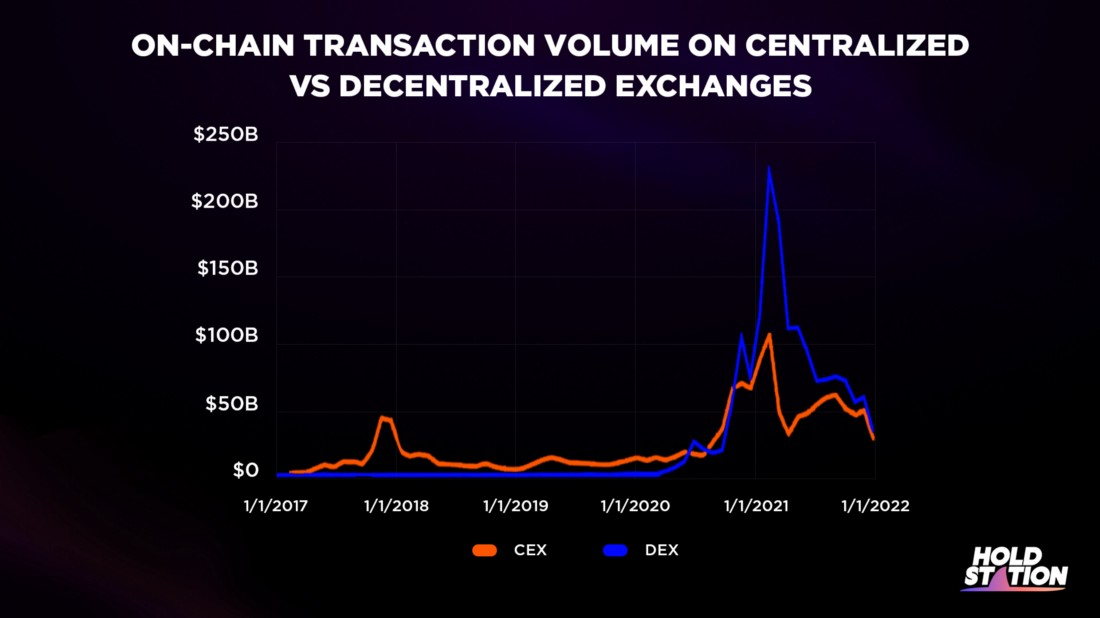 However, this large market is still facing many limitations in terms of asymmetric information as well as constant changes, creating many difficulties for new investors who lack experience and the ability to quickly identify trends. This comes as no surprise when even experienced investors are struggling to make profits.
So, Holdstation is built with the goal of becoming a platform that changes the way people invest in crypto and blockchain assets - more efficiency and accuracy. Acting as a gateway connecting these two groups of investors and providing a platform with many functions to optimize the trading process, the investment journey will become easier, and suitable for each investor's risk appetite.
About Holdstation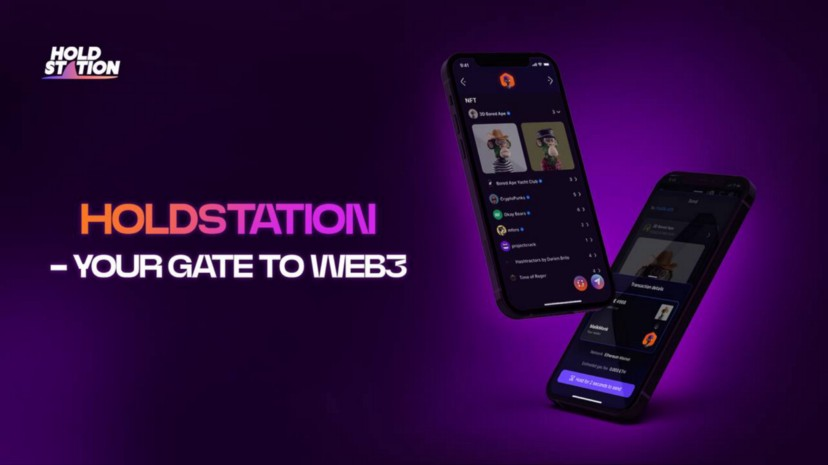 Holdstation Wallet is a Social Trading platform working with all EVM-compatible L1/L2 networks, supporting NFTs, and is multi-platform (IOS, Android & SDK). With many outstanding features optimizing asset trading on-chain, Holdstation Wallet aims to be a secure wallet platform, optimizing profits and providing a great experience for investors.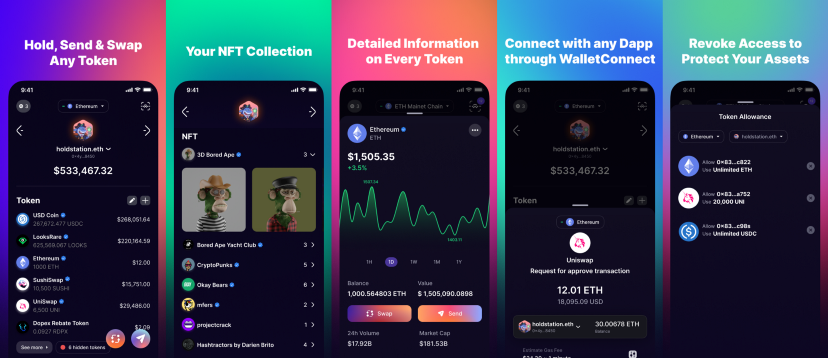 Different from the traditional financial market where your assets are controlled by a third party like a bank or a centralized institution, by applying blockchain technology, everything will be completely transparent. All data and assets belong to users and are under users' control.
Our platform is designed to be fast, safe and secure while protecting investors from the risks of DeFi space by verifying contracts before trading.
Why choose EVM?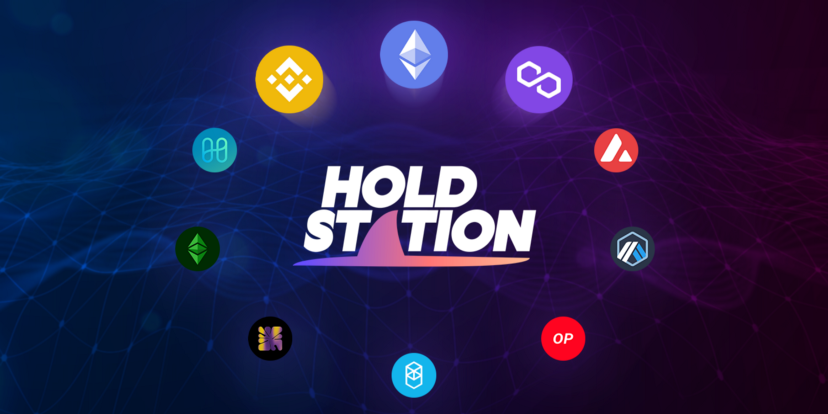 One of the biggest benefits of EVMs is their interoperability within the Ethereum ecosystem:
Ethereum is the most widely used blockchain in the world. The Ethereum virtual machine enables communication and interaction between DApps built on the Ethereum blockchain, resulting in a quicker and more seamless user experience.
Account for more than 80% TVL of the entire crypto market, the EVM ecosystem holds great potential for investors.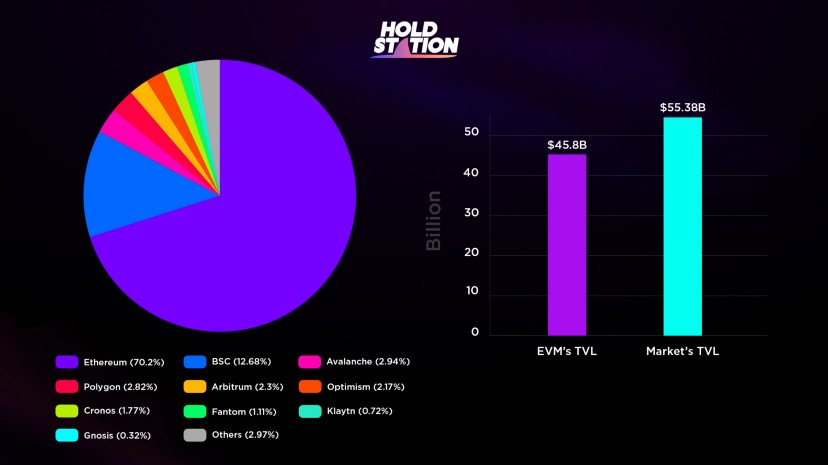 Moreover, we believe that by deploying on Layer2, blockchain transactions would be faster with lower fees. We aim to build a Defi app that ensures safety and provides a smooth, simple user experience.
Holdstation is ready to use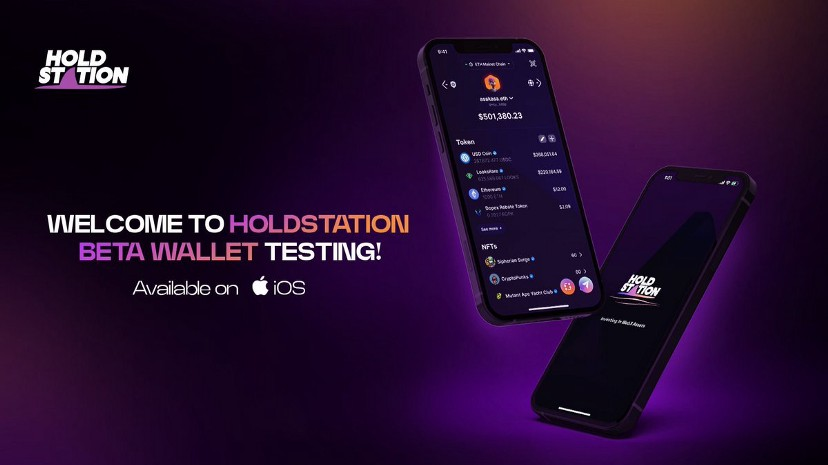 We're available on iOS and Android.
This is only the beginning. We are actively working on new functionality and integrations, so stay tuned for more.
For the latest news, check out our Discord and follow us on Twitter.
---
Holdstation Wallet - Your Gate to Web3 💜🦈
Make DeFi as easy as CeFi!
Holdstation Website: https://holdstation.com
Holdstation Official Links: https://linktr.ee/holdstation