Gamma Strategies is a non-custodial platform designed to actively manage centralized liquidity pools on behalf of liquidity providers on platforms like Uniswap that simplifies operations. In addition, users can stake $GAMMA tokens to receive fees.
To better understand the project's potential, people can read more detailed analysis:
Before interacting with the platform, users need to connect wallets such as Holdstation wallet , Metamask, Coinbase,...
For Holdstation wallets, it is possible to connect via WalletConnect.
Step 1 : Go to Gamma Strategies platform , click Wallet Connect and select WallectConnect.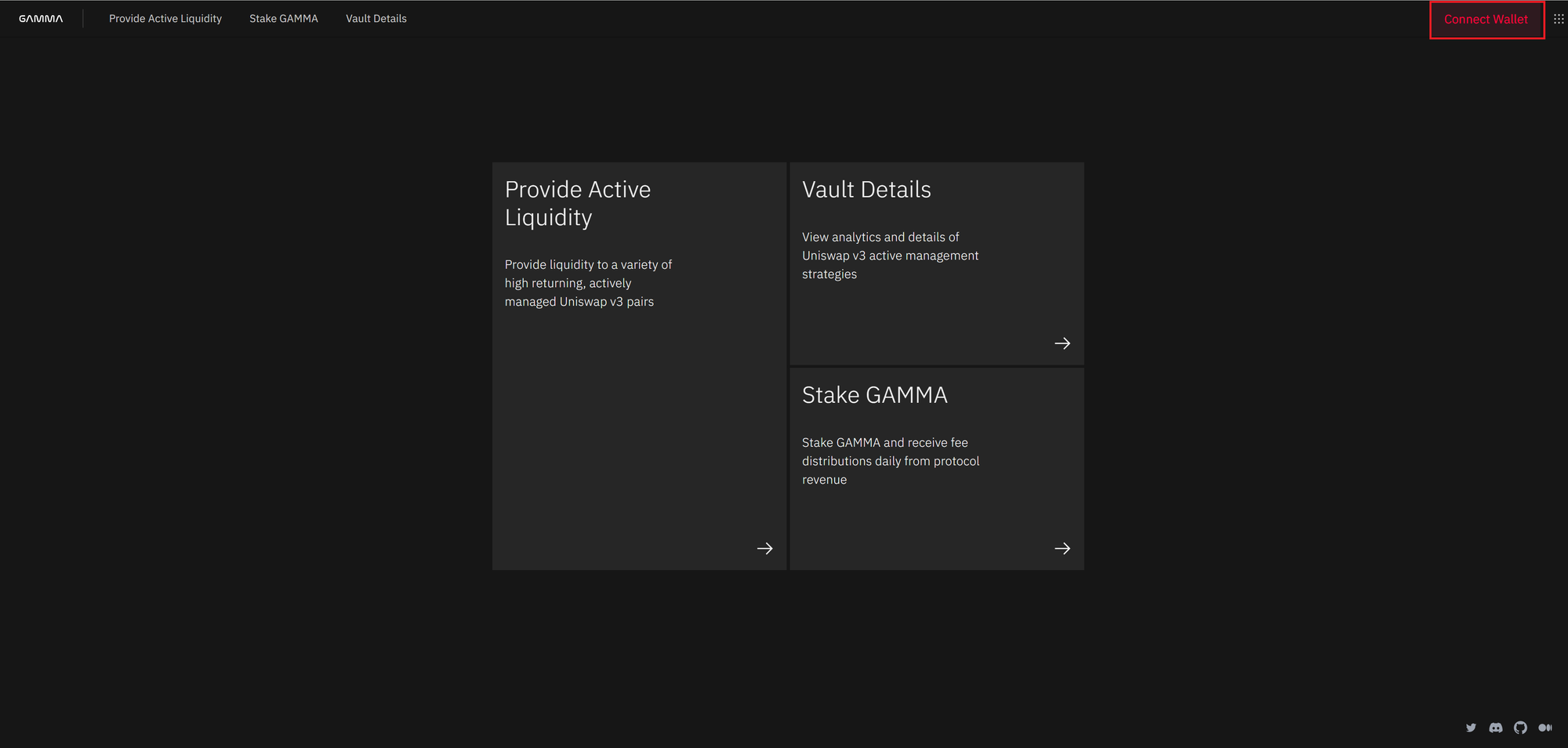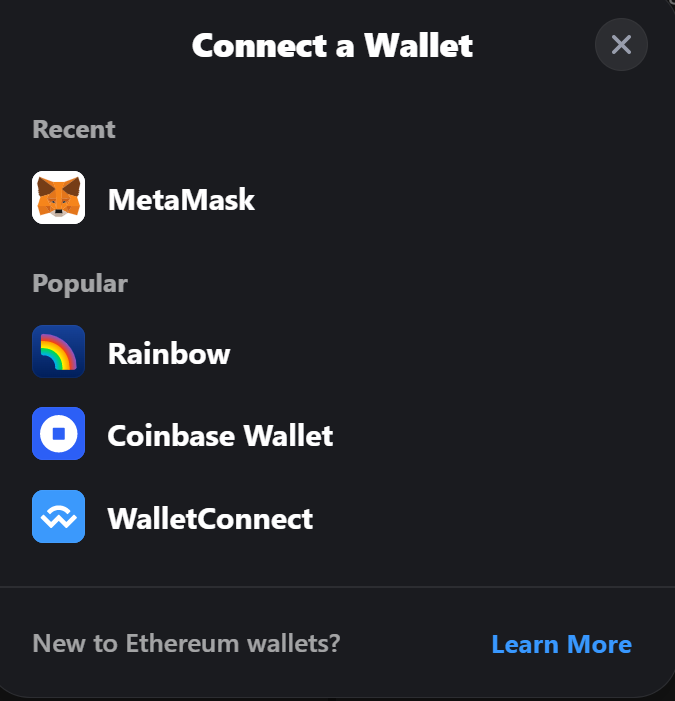 Step 2: On the Holdstation platform, click the Scan icon in the top right corner of the screen.
Step 3: Scan the QR code displayed on the Gamma browser and confirm the connection.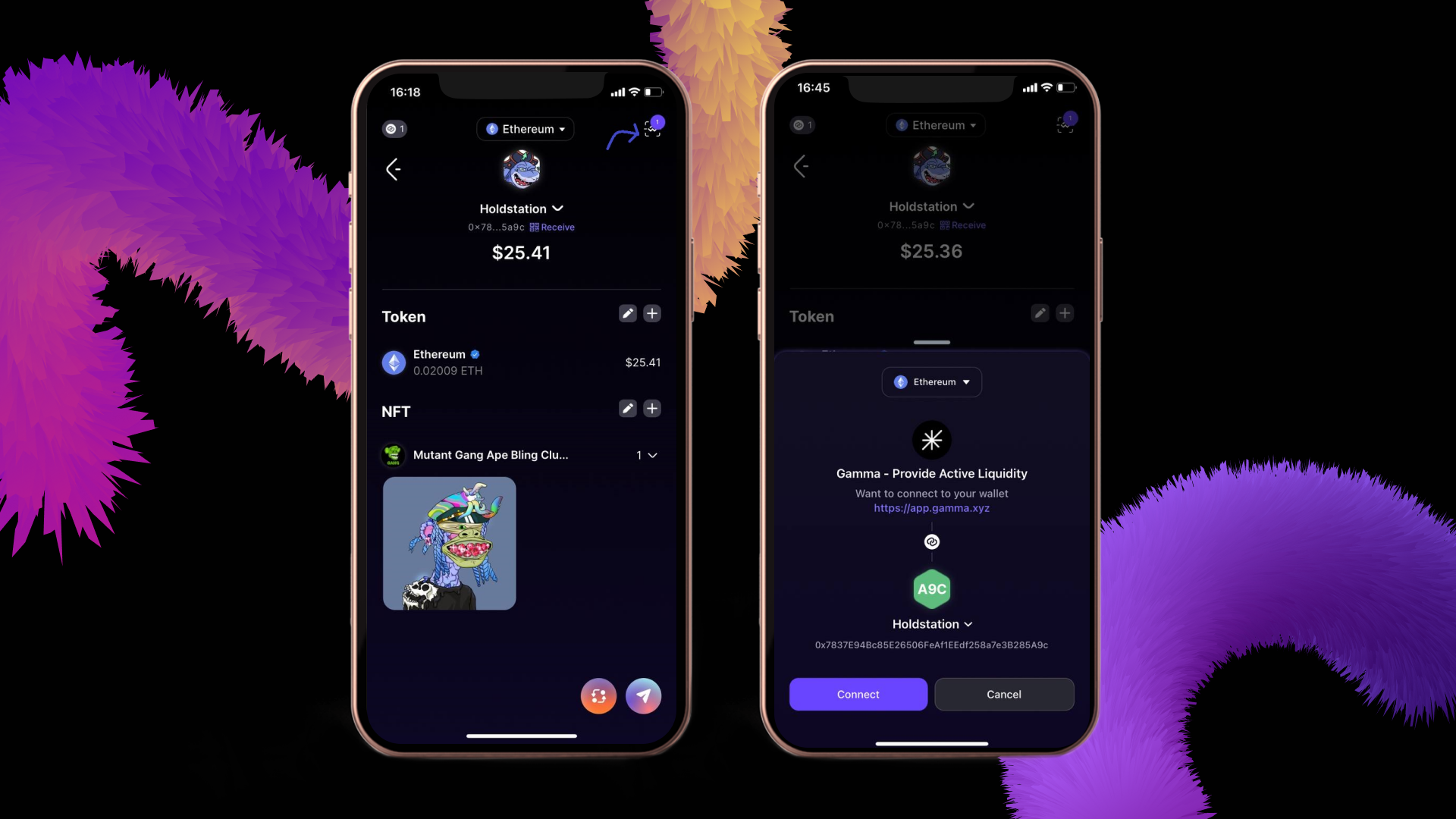 Download Holdstation wallet HERE (Currently Beta Testing version for iOS operating system, please download TEST FLIGHT first. Holdstation wallet will be available on Android soon).
Instructions for providing liquidity through Gamma Strategies
Step 1: After connecting the wallet, click Provide Active Liquidity.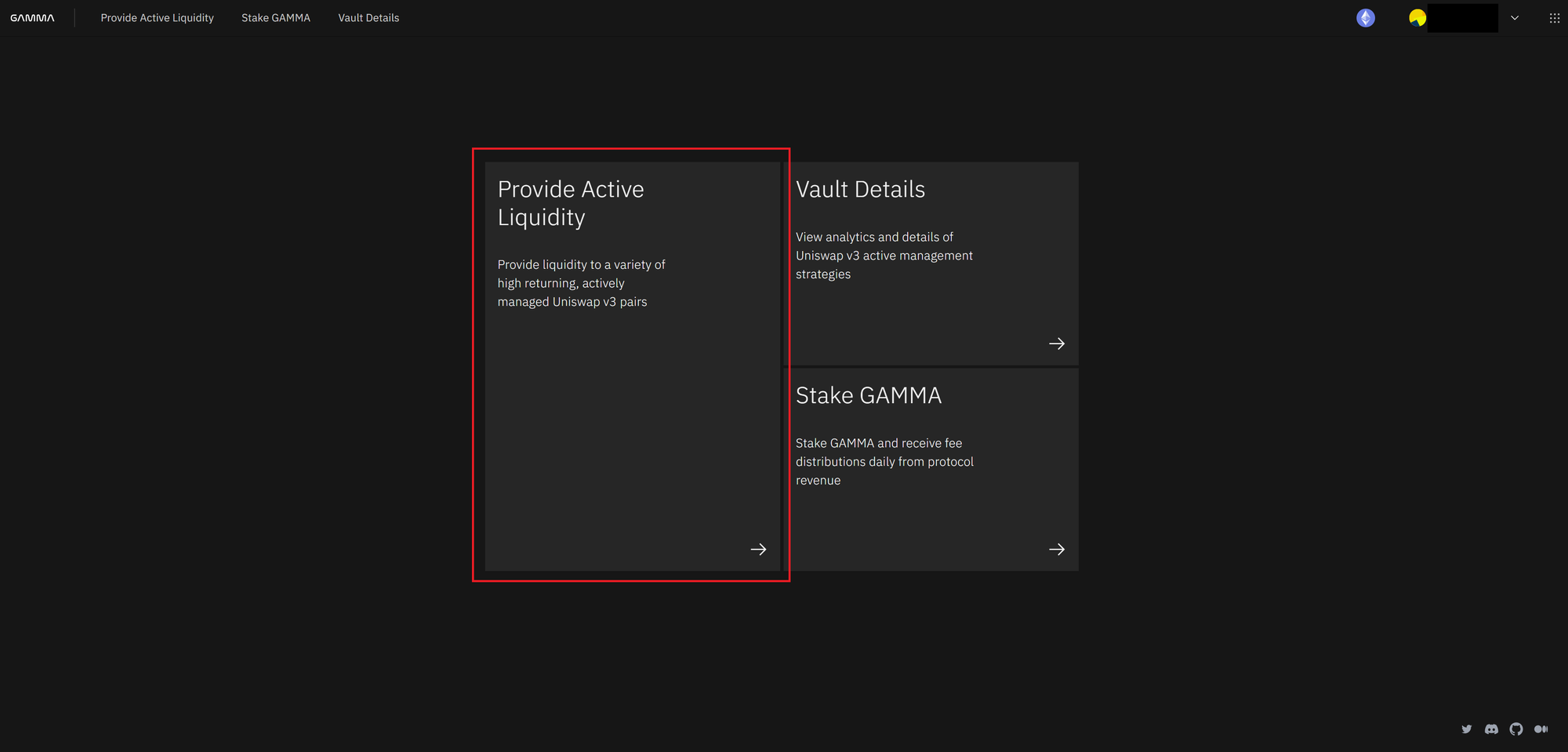 Step 2: Select the liquidity pair pool you want to provide. In this article, take the WBTC - WETH pool as an example.
Step 3: Select Double-sided and enter the amount of tokens provided.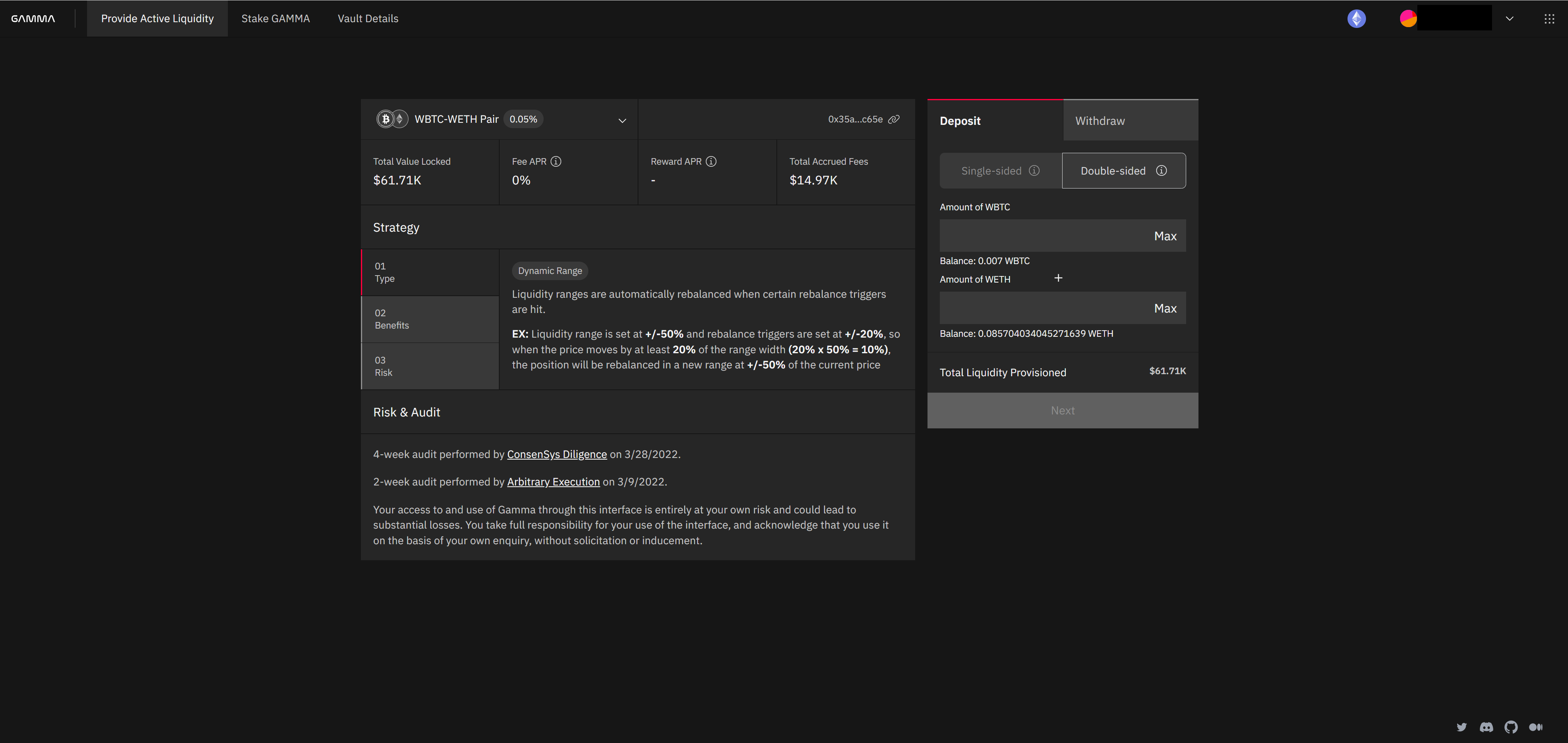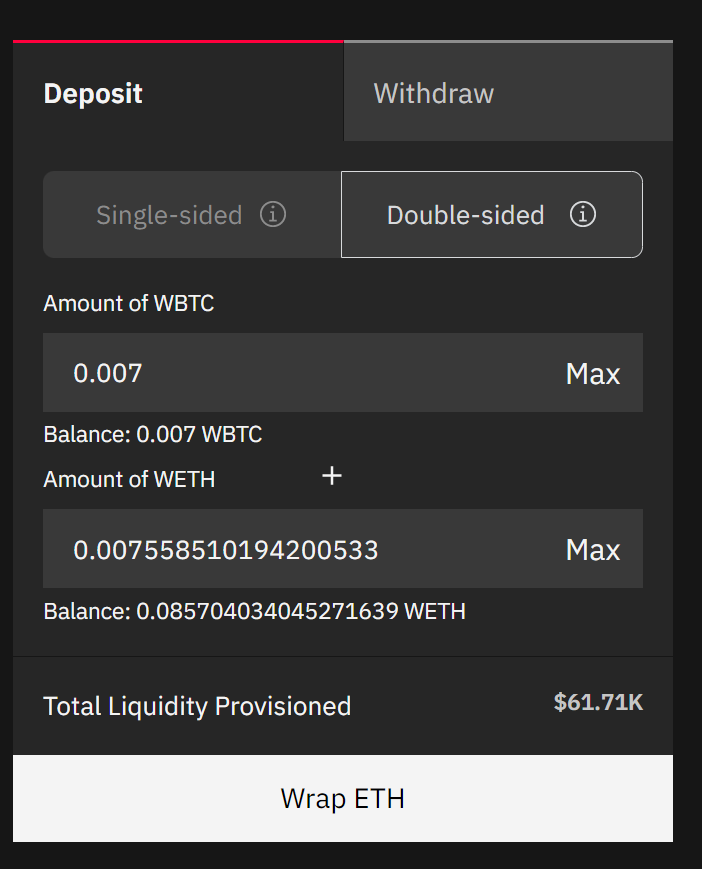 To calculate the right amount, perform the following steps
Go to Uniswap Analytics and enter the token in the search bar. In this case, "WBTC" will give the fastest result. Be careful to keep in mind the fees and pool information to avoid confusion.
The ratio of the mismatched pairs can be seen. That means the deposit to Gamma WBTC-ETH will not be 50-50.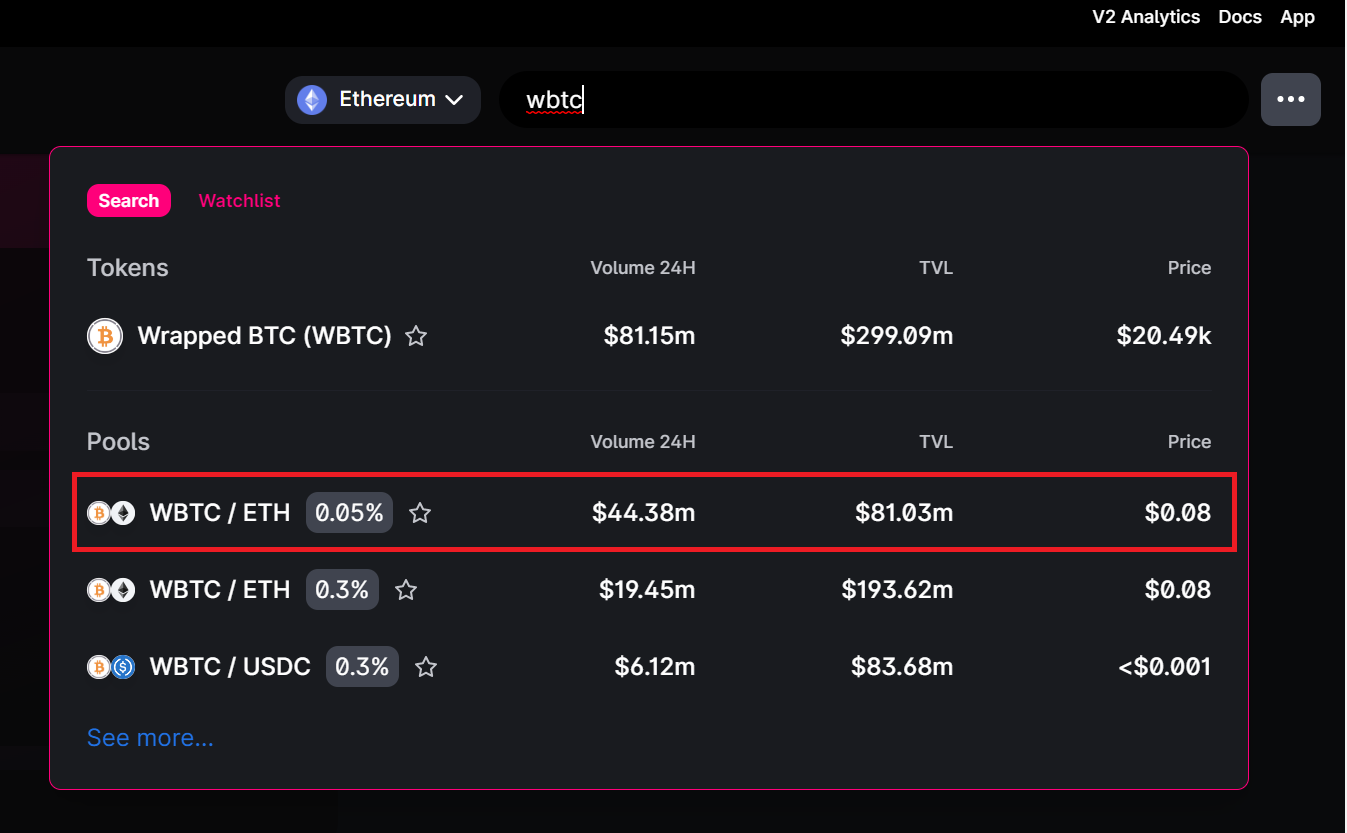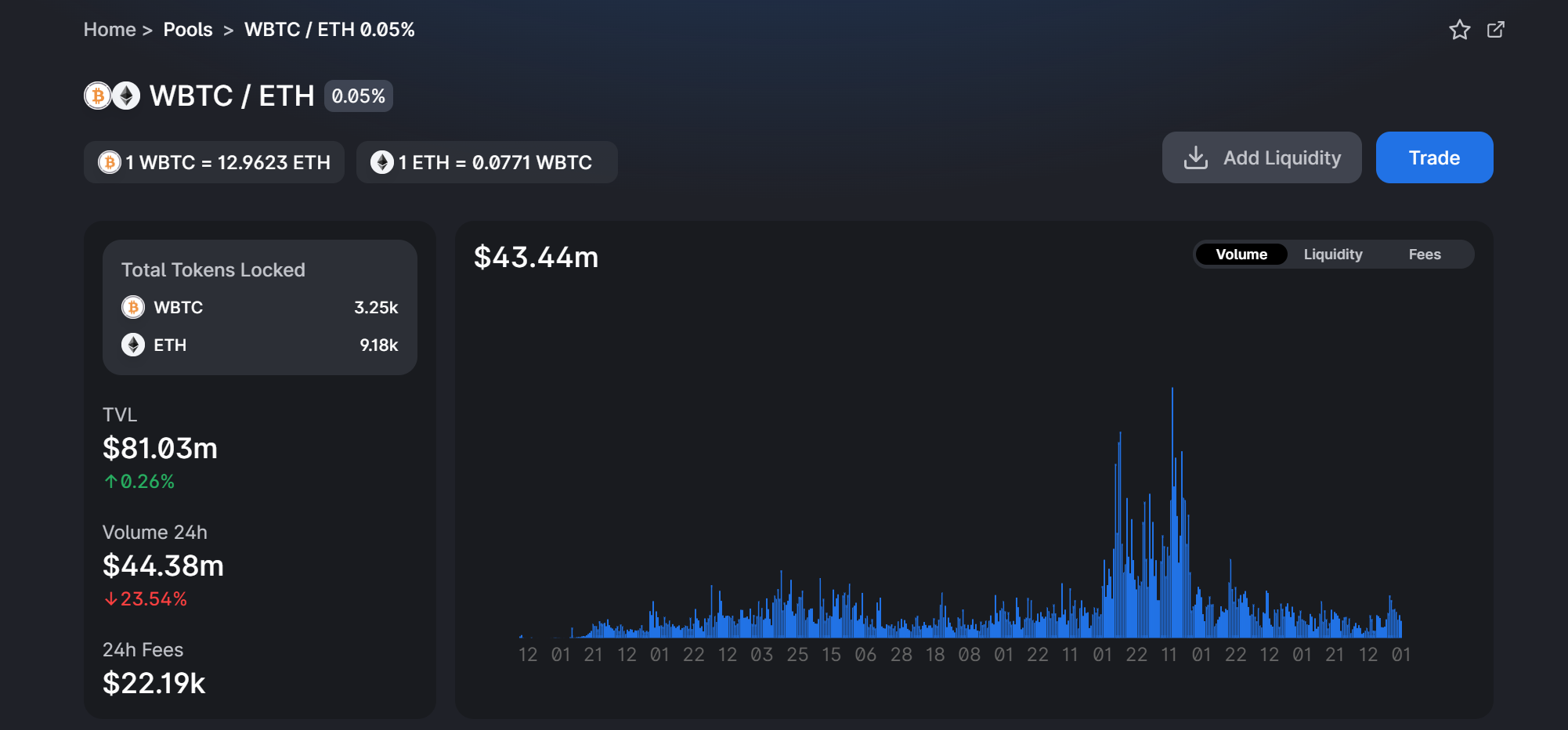 In this example:
1 WBTC = 12.9623 ETH, but Gamma allows to send WBTC respectively 1,118 ETH
1 ETH = 0.0771 WBTC, but Gamma allows sending 1 ETH corresponding to 0.9055 WBTC.
Let's say, 1 WBTC is worth about $20,490 and 1 ETH is about $1,580.
$20,490 + (1,118 * $1,580) = $22,256 = 92-8 WBTC-WETH
$1,580 + (0.9055 * $20,490) = $20,133 = 92-8 WBTC-WETH
⇒ Thus, with a ratio of 92-8 WBTC-WETH pairs, you need a larger WBTC value than WETH.
Step 4: Proceed to confirm sending.
Wrap BTC or ETH if you haven't done it on a wallet.
Token Authorization
You can check your pool at Dashboard.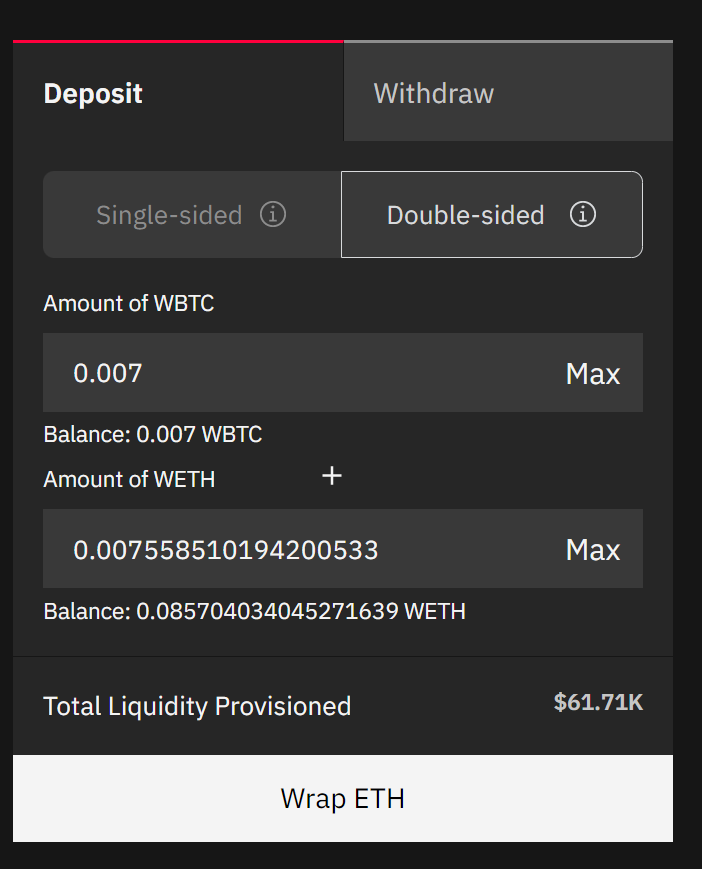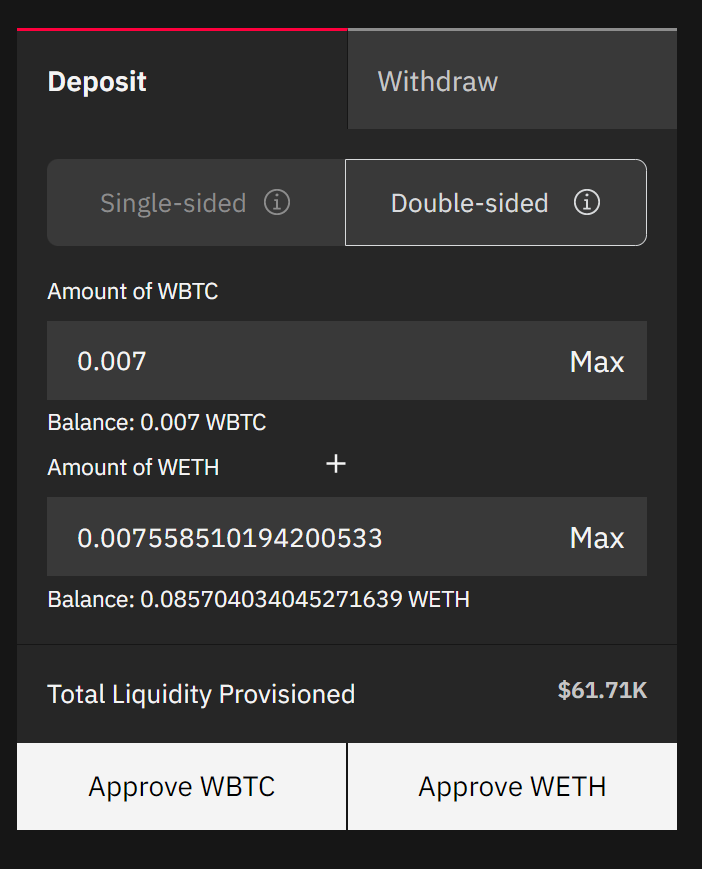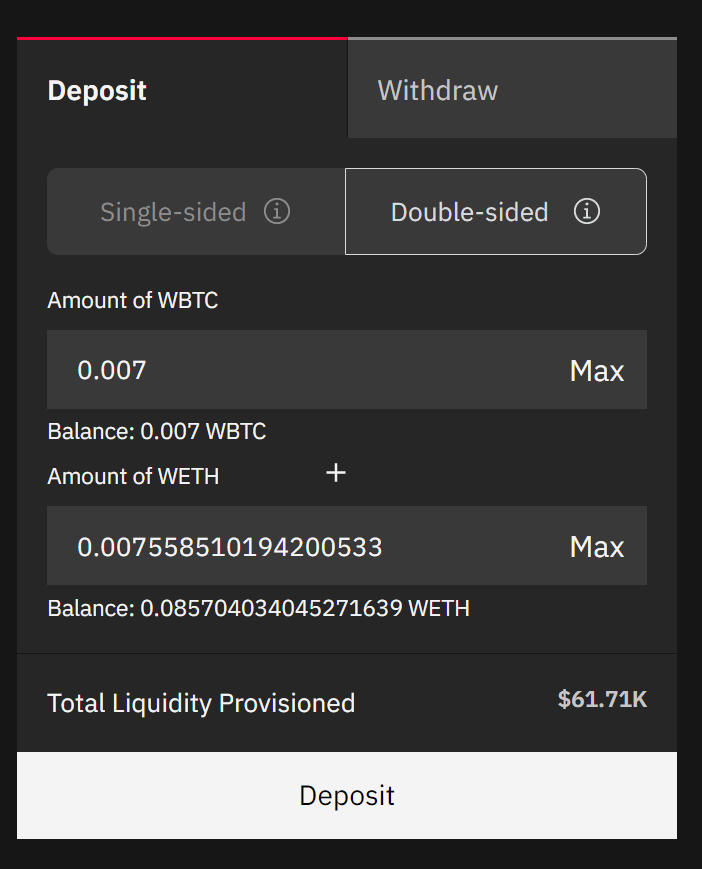 Instructions for withdrawing liquidity
Step 1: Connect your wallet and liquidity pool will show up on the dashboard.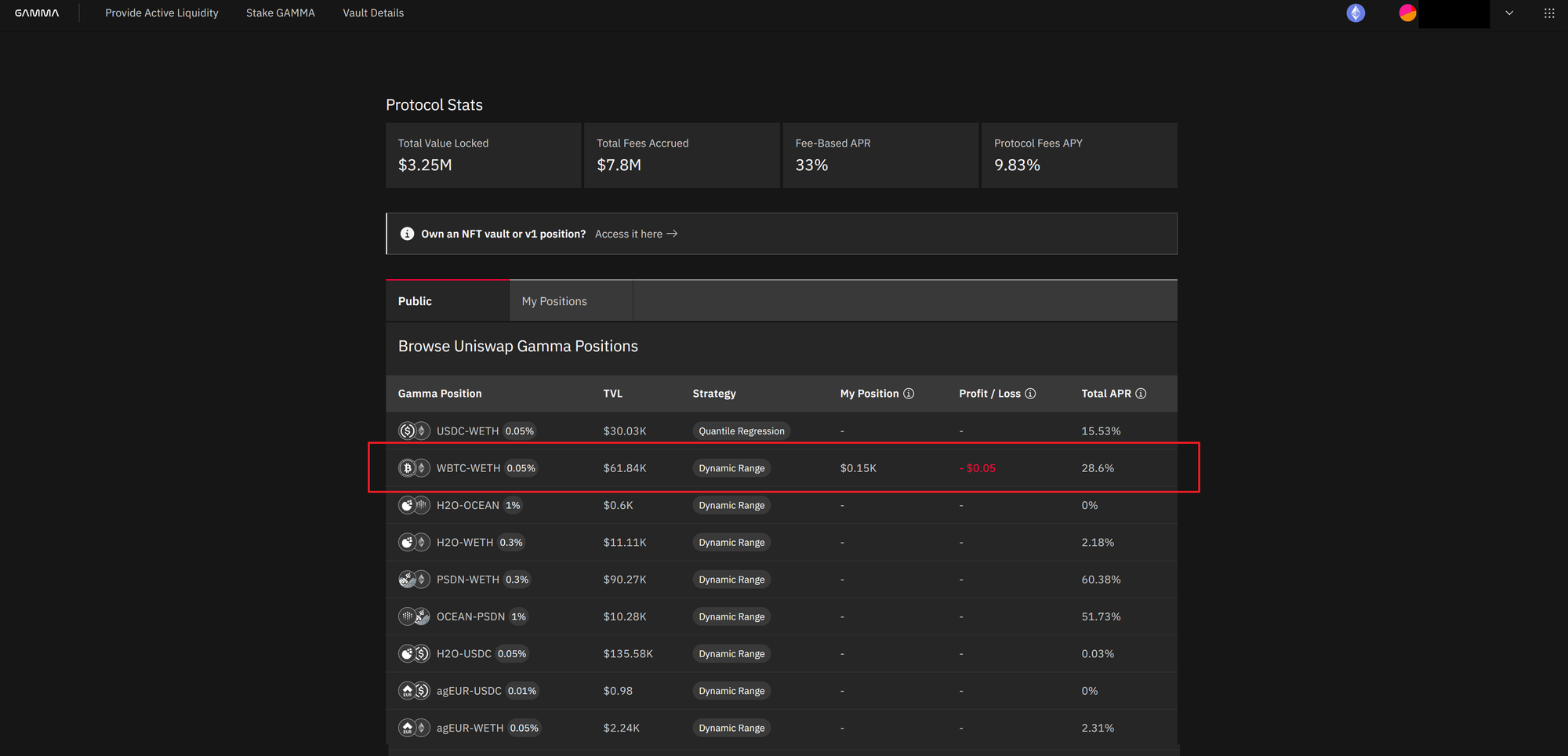 Step 2: Click on the pool to display the details and select the "Withdraw" tab.
Note that the rate has changed from your deposit of 92% and 8% to 83% and 17%. These numbers can influence the decision to withdraw or not.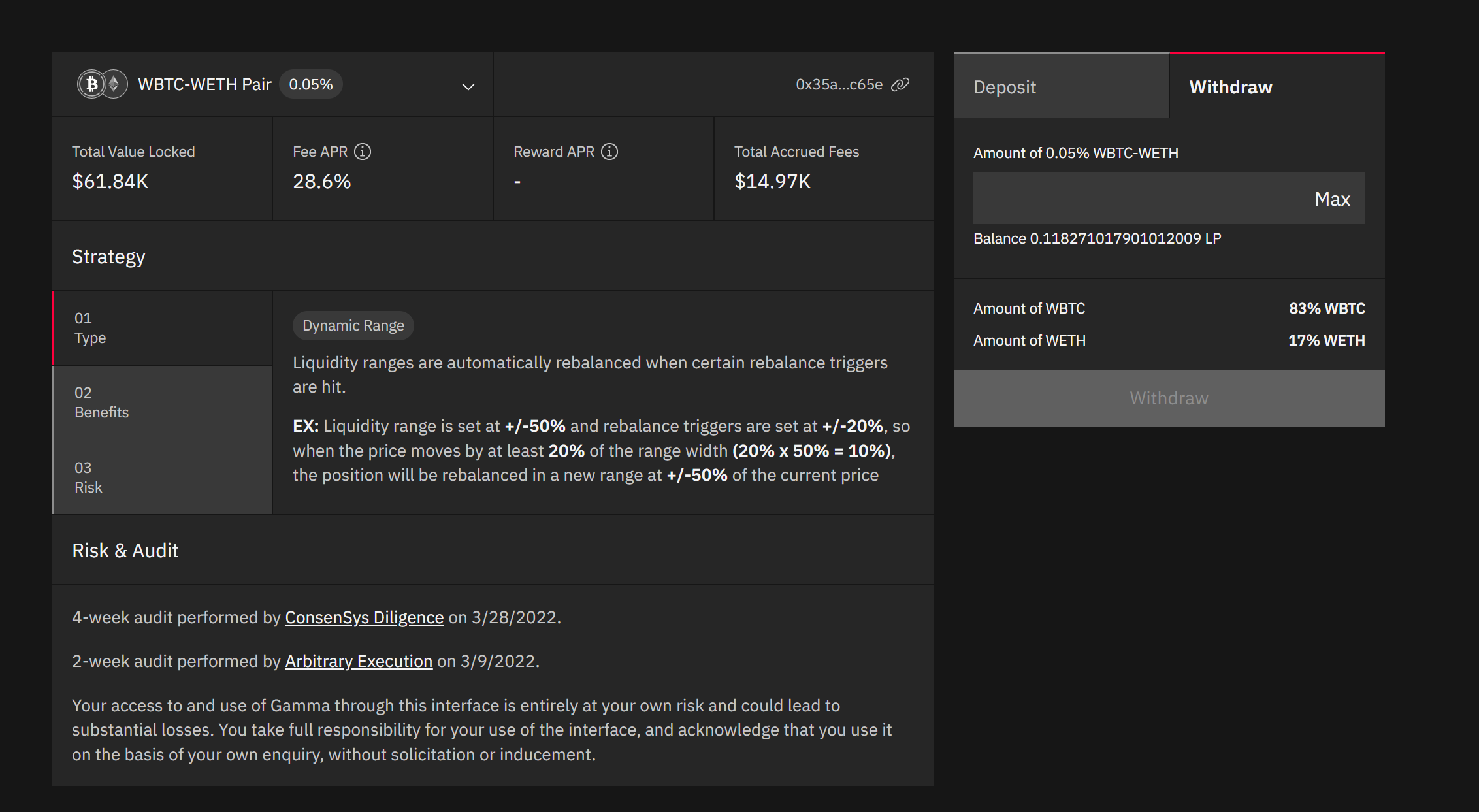 Step 3: You can withdraw any value you feel is suitable. In this example, we will withdraw 100% of our funds.
Click the "Max" button to withdraw the entire position, then click "Withdraw".
Note that your ETH will be withdrawn as WETH. So if you want to trade ETH, proceed to unwrap WETH.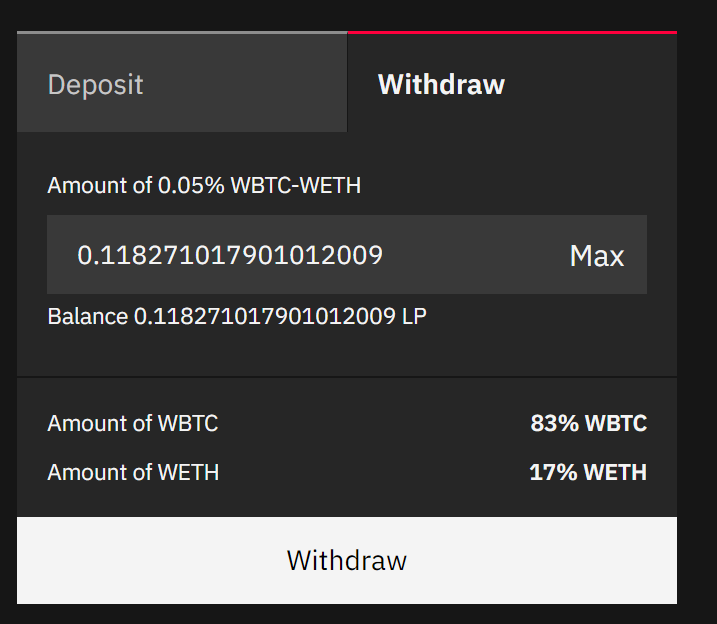 Staking Instructions $GAMMA
First of all, you need to own $GAMMA and can buy this token through Uniswap V3 or directly on Holdstation wallet.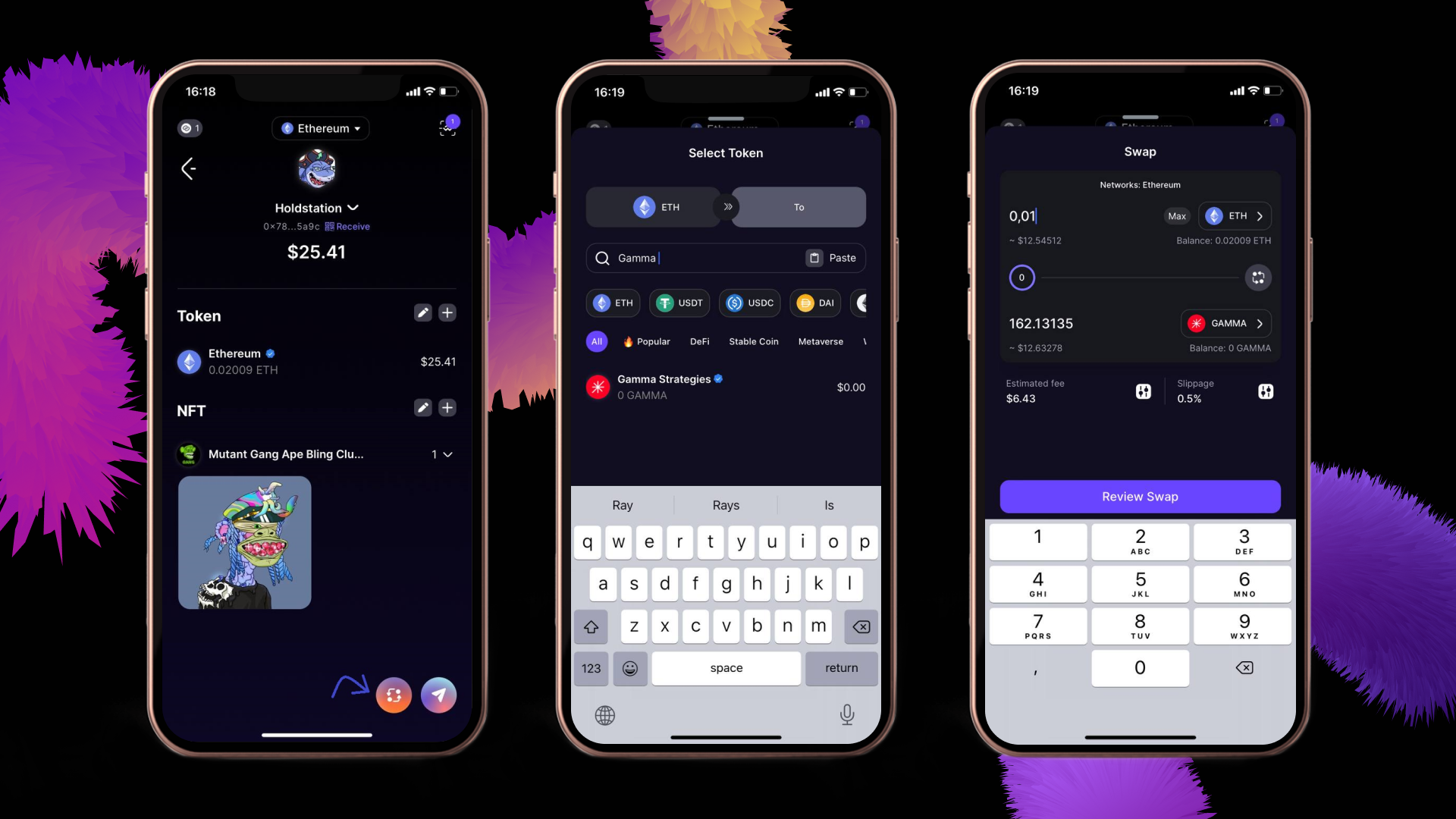 Step 1: Switch to the Ethereum network and click on the swap icon below the screen.
Step 2: Select the token you want to convert to and enter the name Gamma in the Target Token field (the green tick token has been verified by the Holdstation wallet).
Step 3: Enter the amount you want to swap and confirm.
Step 1: Go to Gamma Strategies , connect your wallet and select Stake GAMMA.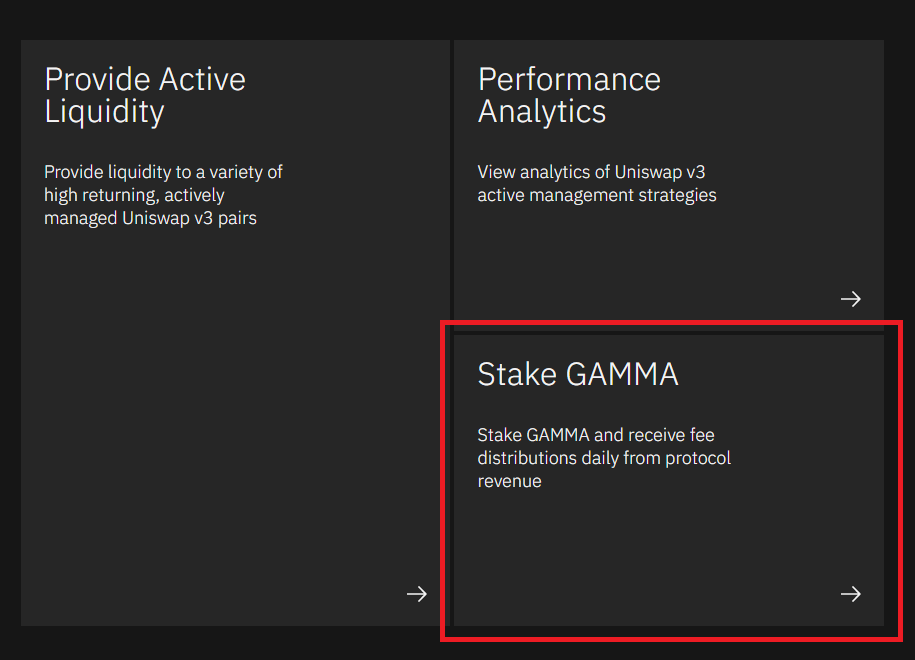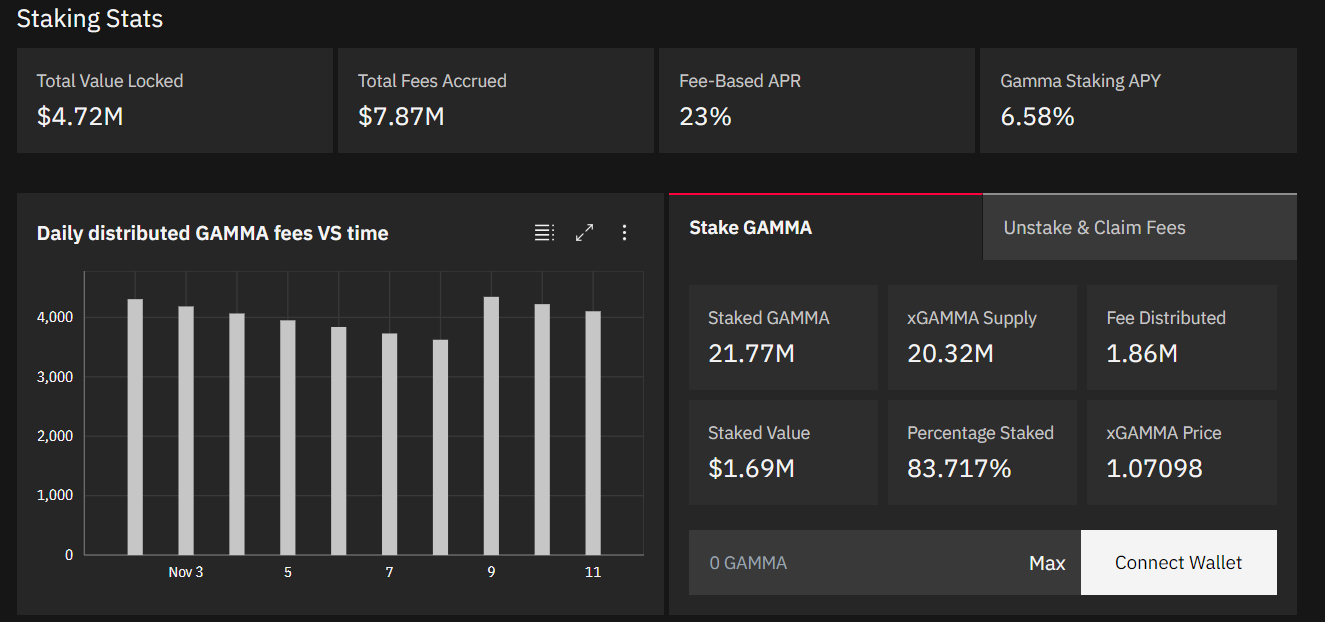 The staking mechanism is quite simple. You stake GAMMA and get xGAMMA back. xGAMMA represents your share of the staking pool. xGAMMA has always been worth more than GAMMA because it has grown in value since its creation.
Step 2: Enter the amount of GAMMA you want to stake.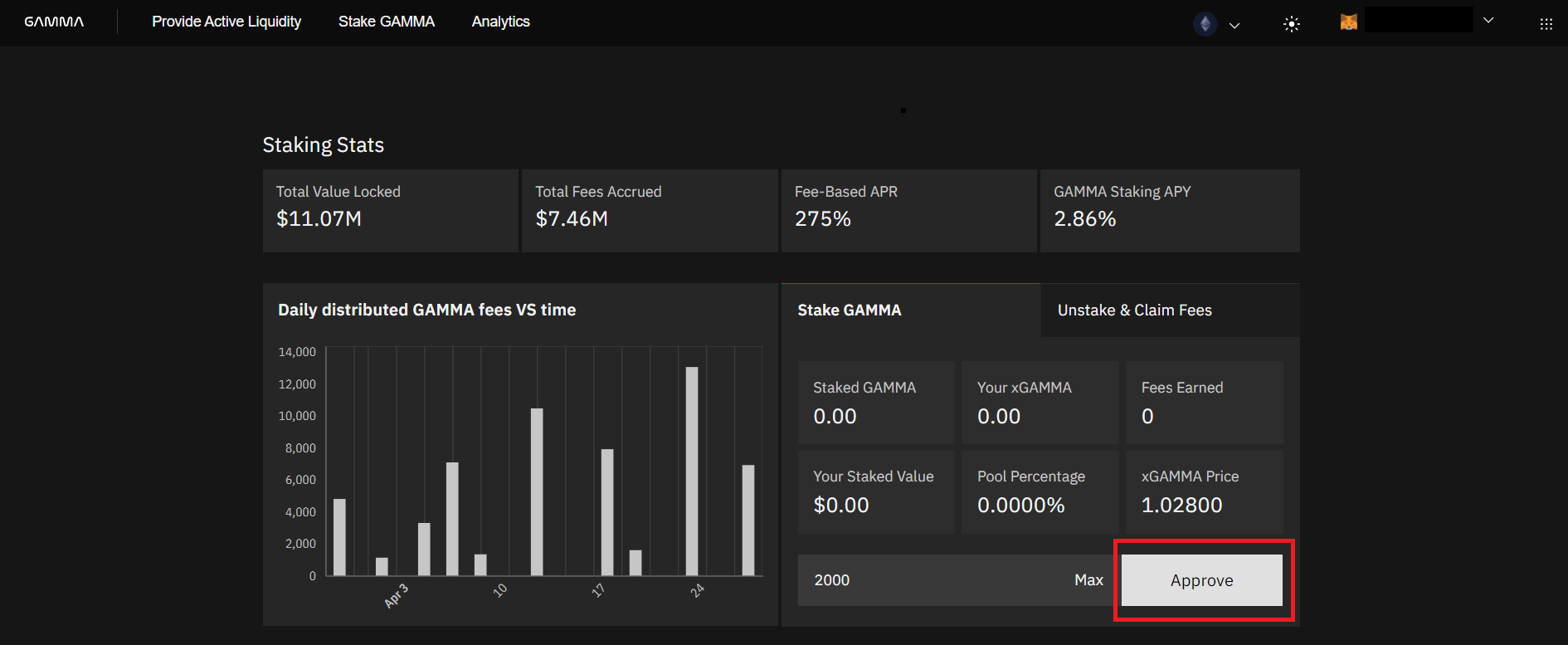 If you have never staked before, you will need to approve access for Gamma to interact with your wallet. And that's done.