Agreement Between Binance and FTX
Recently, CZ - CEO of Binance announced the deal intending to completely acquire the FTX exchange after the FTX exchange was FUD for the past few days and had to ask for help from Binance. After FTX asked for help, CZ sent a non-binding LOI to FTX to bear all costs and resources to quickly complete CZ's acquisition agreement from Binance. Once the FTX exchange has returned to CZ, liquidity will be restored. In the next few days, there will be an announcement of the Binance and FTX agreement.
👉 Overview of CZ Liquidates Sam Bankman-Fried's FTT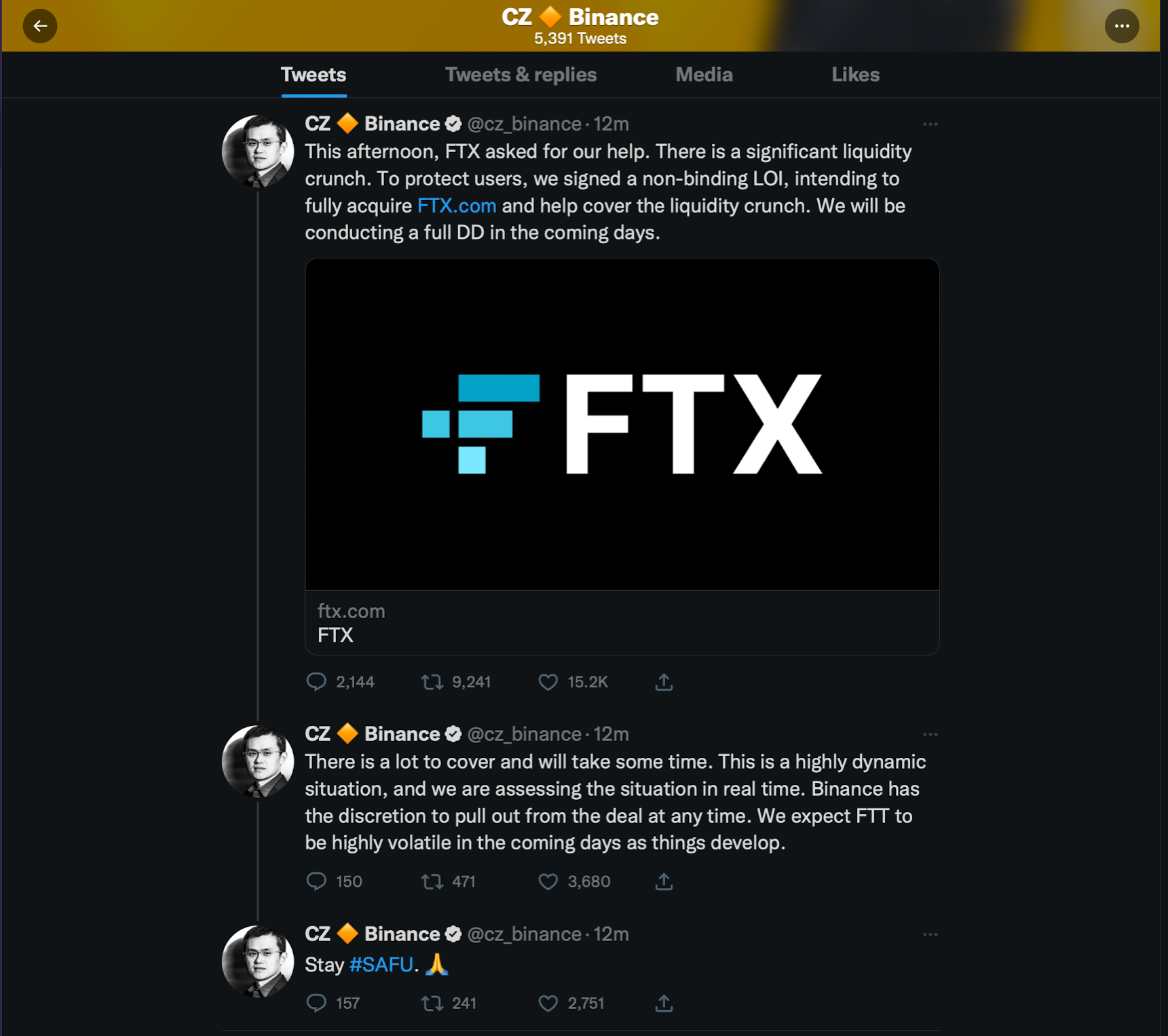 The Price of FTT Token
Immediately after tweeting, the FTT token price witnessed a strong recovery from the bottom around $14.4 to $20 seeing a growth of around 40% with over $2.1 billion in trading volume within 24 hours.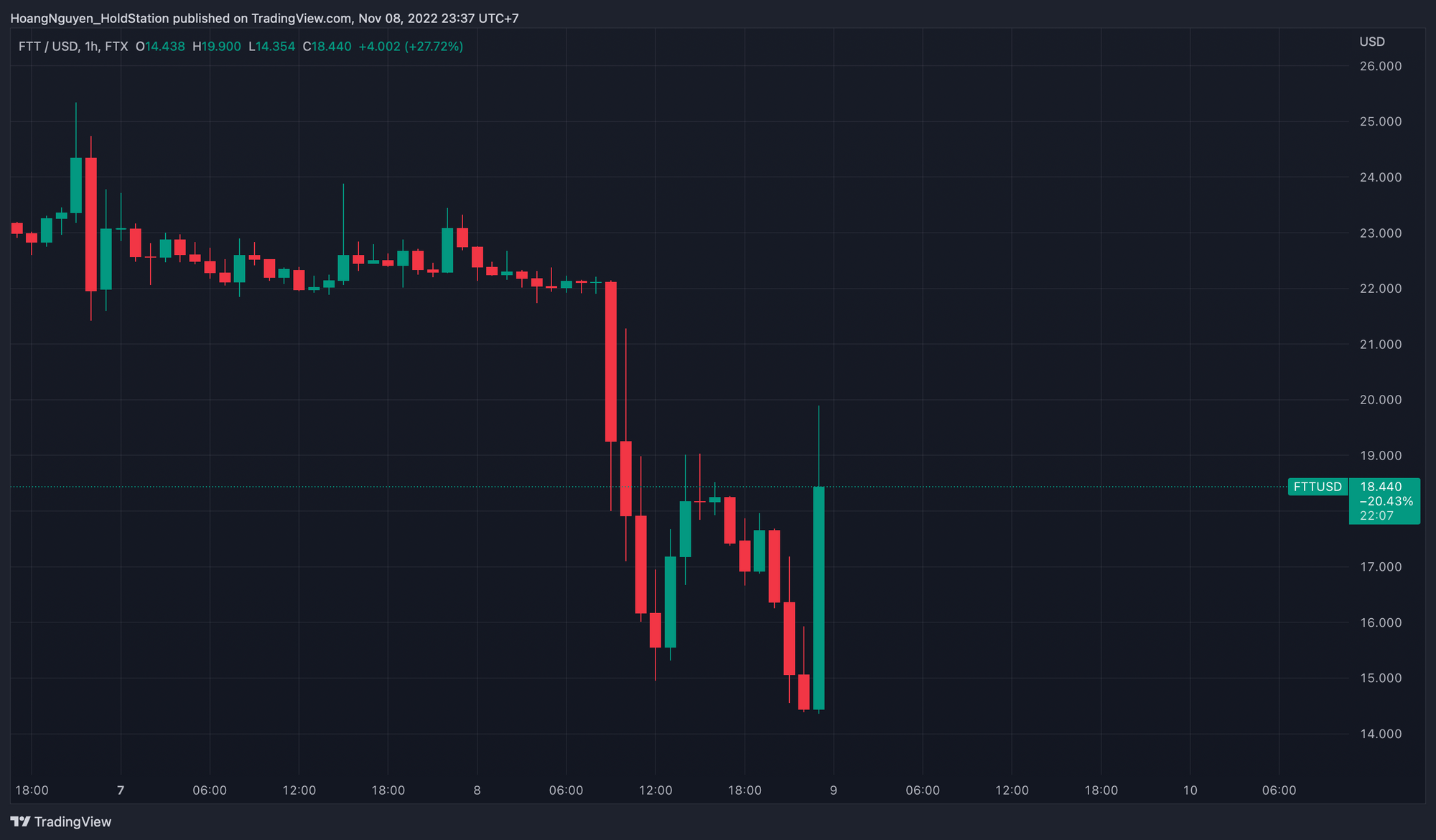 Personal Opinion
After this acquisition, it is possible to show the market how much influence a particular individual here, CZ, has on the market. Therefore, sooner or later there will be a legal tie with the crypto market to minimize the "pump" and "dump" of token prices as simply as CZ does with Sam's FTT. If within the next few days the deal is completed with Binance acquiring FTX, it will be a historic acquisition in the industry between two of the world's leading cryptocurrency exchanges. It also shows how big CZ's potential is in the cryptocurrency market when it acquired the FTX exchange - the son of Sam Bankman-Fried.
Disclaimer:
The information, statements and conjecture contained in this article, including opinions expressed, are based on information sources that Holdstation believes those are reliable. The opinions expressed in this article are personal opinions expressed after careful consideration and based on the best information we have at the writing's time. This article is not and should not be explained as an offer or solicitation to buy/sell any tokens/NFTs.
Holdstation is not responsible for any direct or indirect losses arising from the use of this article content.