October has arrived, the start of Q4 for the crypto market. Q4 is usually a very busy time for the whole market, history has shown that the cryptocurrency market is often bullish at this time. With BTC reacting very well to the hard support of 19k, $MATIC is also showing its attractiveness compared to other altcoins, while $BTC is constantly sideway the top altcoins are also falling, $MATIC is clinging. very close to the direction of $BTC in the end of September so far, even stronger growth than most of the rest.
What is Matic?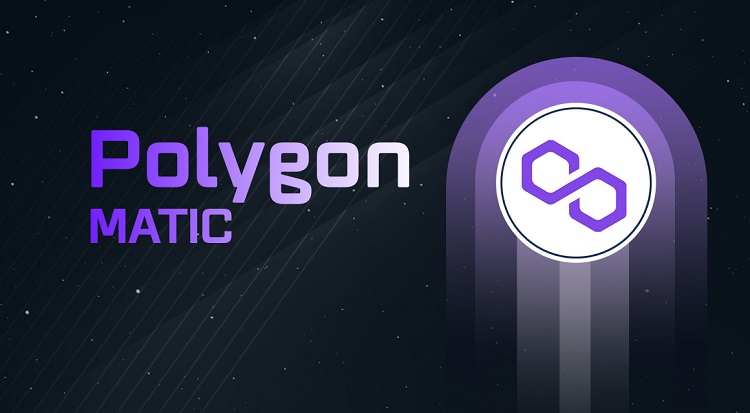 Matic is considered a good helper of the Ethereum network. As a Side Chain-based scaling solution for Public Blockchains using Plasma technology and PoS mechanism. Matic still solves scalability issues without compromising the security or decentralization of the blockchain. In the simplest terms, Polygon is a Layer2 scaling solution for Ethereum.
Positive news come to Polygon
The first is Robinhood's beta launch of its web3 wallet project on the first Polygon network last week. Another project, SynFutures, is also in the process of preparing to launch mainnet V2 on Polygon soon.
In addition, Polygon has combined with Push Protocol (Push Protocol was formerly known as a push notification service on Ethereum) to initiate communication between web3 and native apps and users. This combination is expected to bring users new experiences in the applicability of web3 products and services. Co-Founder of Polygon Mr.Sandeep said:
By unlocking instant, direct notifications within the Polygon ecosystem and beyond, Push evolves the services many of us take for granted — bringing us one step closer to a truly composable and decentralized web.
In general, this combination not only brings a better and more enjoyable experience in the Polygon ecosystem, but also brings users closer to the practical application of Web3.
Price trends and expectations for Matic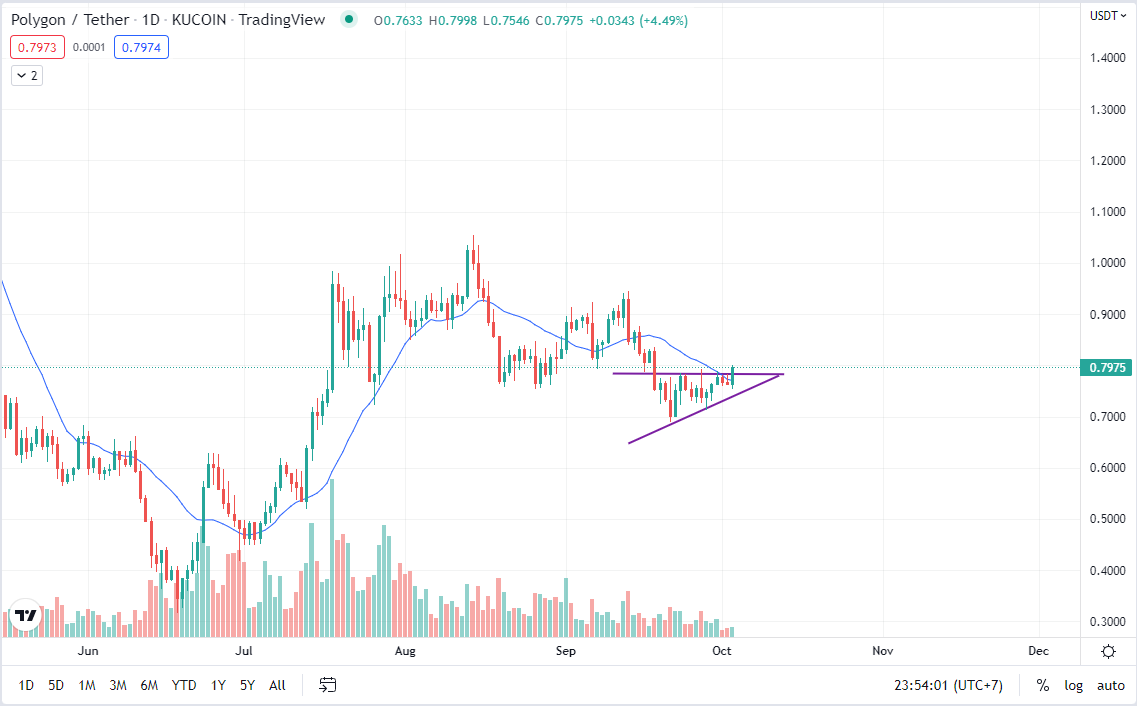 Overall at the moment $MATIC is reacting very well to the price of $BTC. In the H4 and D1 frames, the price of $MATIC is creating an accumulation triangle pattern. If the macro situation is not too bad, the price of BTC continues sideways and up in doubt, then there is a very strong possibility that $MATIC will have a breakout of $0.785 and move towards the $0.837 and $0.876 levels and finally $1. The writer's personal expectation is that the price of MATIC will rebound in October at least to the $0.9 -$1 price zone.
Looking at other brothers with layer 2 scaling solutions such as Optimism or BoBa Network, which has dropped without stopping, Polygon is performing much better than its brothers. So for investors who are interested in layer2 coins, you can refer to $MATIC which will be a very good money down opportunity this October.
The reference drawdown price range for $MATIC will be $0.75-$0.77 with a short-term target of $0.9-$1.Cutloss when breaking $0.7.