Just recently, the famous NFT collection Azuki has revealed the latest breakthrough of the project, PBT - Physical Backed Token. The community has had very positive reactions to this new step. Along with that, Azuki's NFT price also increased sharply according to everyone's expectations. So what is PBT, which can become the future of Web3 and the NFT industry.
What is PBT?
PBT stands for Physical Backed Tokens are NFTs backed by real-life assets. This term isn't very popular at the moment, but it's not entirely new either. Because of the fact that many brands and collections such as RTFKT, Nike and Courtyard have implemented this before. Physical items will be coded into NFT and sold. The weakness of this mechanism is that after an initial fomo period, the NFT and the actual object will have almost no connection with each other.
PBT solves this painful problem. For each object backed by tokens, there will be a separate Bean Chip attached to each object. This Bean Chip will store a key in parallel with the NFT equivalent of the object. When users use mobile phone to scan an object with a Bean Chip, the NFT will automatically be minted/transferred to users crypto/NFT wallet.

This means that the ownership of a single NFT follows the ownership of a single physical object, which will increase the interoperability between the physical object and the NFT, ensuring that nothing is unreal, while remaining decentralized. From this moment, Azuki has introduced the Scan-to-Own concept.
From October 19 - 23, Azuki will hold an exhibition and launch this new product. The first PBT items will be a skateboard and gold balls. There's not just only beautiful and rare, this accessory is also said to have the ability to combine with Azuki NFTs to create new and future NFTs.
About Azuki
Talking about Azuki, this is an NFT series with Japanese manga style and anime. As one of the top NFTs on the NFT market in terms of market capitalization, trading volume and strong community ownership.
Along with the information, the trading volume of Azuki NFT increased sharply but the floor price tended to decrease. Besides, it also attracts more cash flow from smart money investors as well as a sudden increase in the number of new buyers.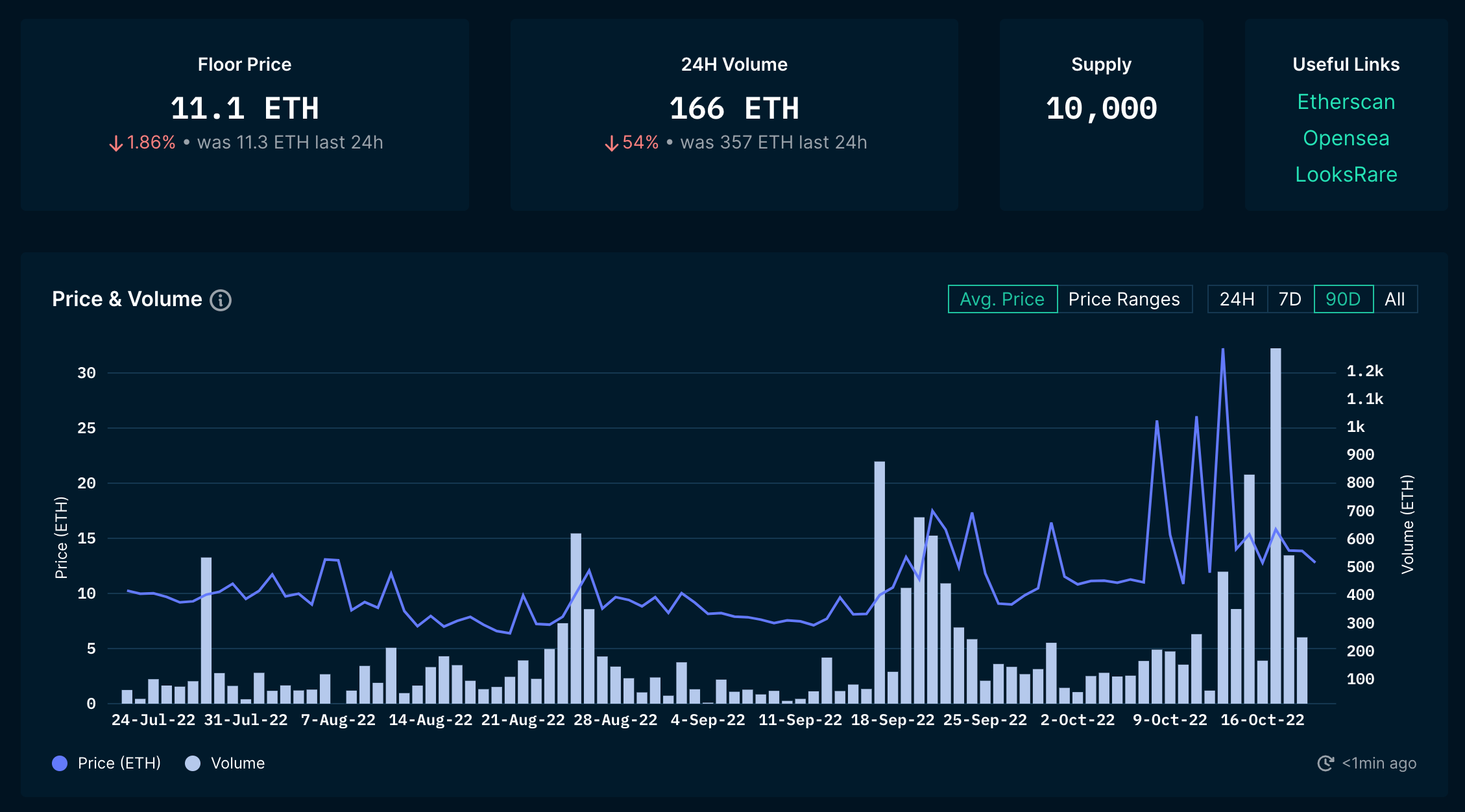 It seems that PBT has been promoting users to own higher rarity Azukis, as there are more transactions of rare and high priced NFTs (for both normal and smart money transactions).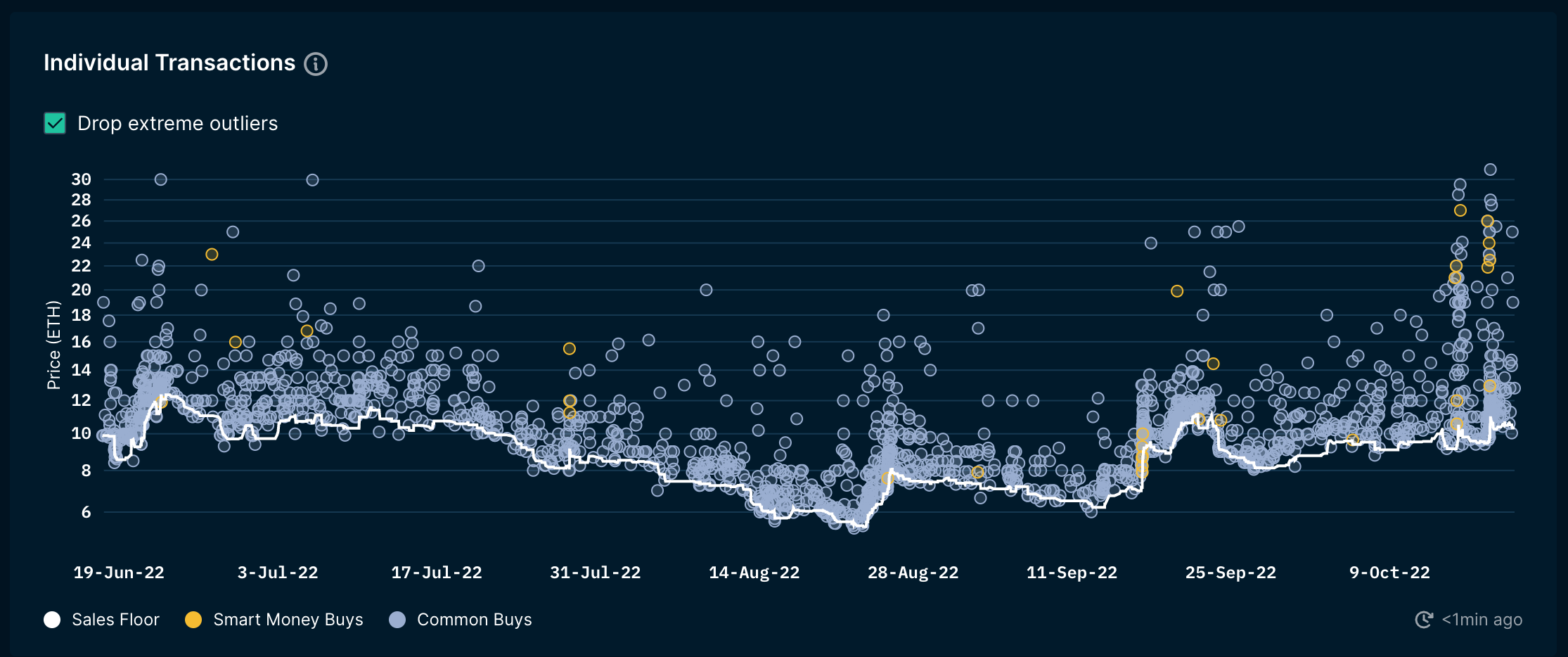 There are still a few wallet addresses that prioritize the accumulation of NFTs such as 🤓l👀ks.eth or burnfiat4jpegs.eth, but most still accumulate at a small level and focus on the rarity of NFTs as mentioned above. As well as taking profits from a few short-term holders. Most of the top, long-term wallet addresses do not have any big moves after the recent information about PBT of Azuki.