The current problems
NFT is a non-fungible digital asset that is gradually becoming a collectible trend instead of just an exchange for arbitrage as before. However, NFT still has certain limitations, two of which are:
There is no way to profit when NFTs drop in price. This means that investors cannot create a hedge position for the NFTs they are holding.
Bluechip NFTs have too high value, making it difficult for retail investors to own, exchange, buy and sell for the purpose of making a profit.
Understanding the above needs, NFTPerp creates a platform that helps users of both Bluechip NFT Holders and Retailers users to create positions to protect as well as invest small amounts in the "digital photography" industry.
What is NFTperp?
NFTPerp is a Pepertual exchange for NFTs built on Layer 2 Arbitrum that Uses vAMM (Virtual Auto Market Maker) mechanism. This model will allow the platform to not need liquidity providers, but traders will go head-to-head (PvP). If there is a winner, there will be a loser.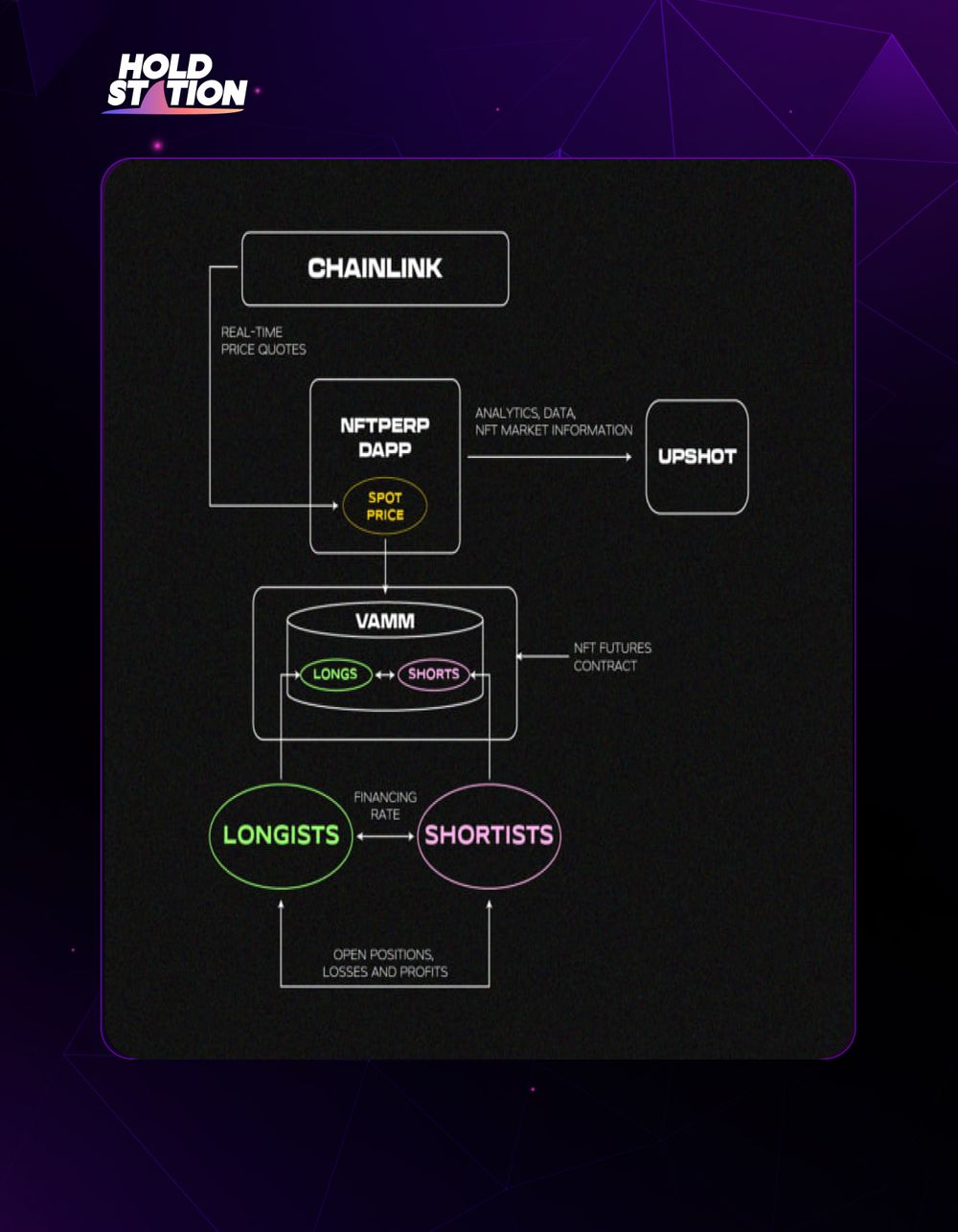 Currently NFTPerp is supporting leveraged trading for NFTs such as BAYC, MAYC, Azuki, CryptoPunks, Milady and will expand to other collections in the future.
The features of NFTPerp are currently in Private Beta, so it is quite simple but still full to control transactions:
Create a Long/Short position
Lever adjustable up to 5x Funding rate
Minimum Slippage 0.5%
The volume of position creation according to investor's needs (paid in $WETH)
Trollbox chat frame
Frame showing position, transaction history and Funding rate history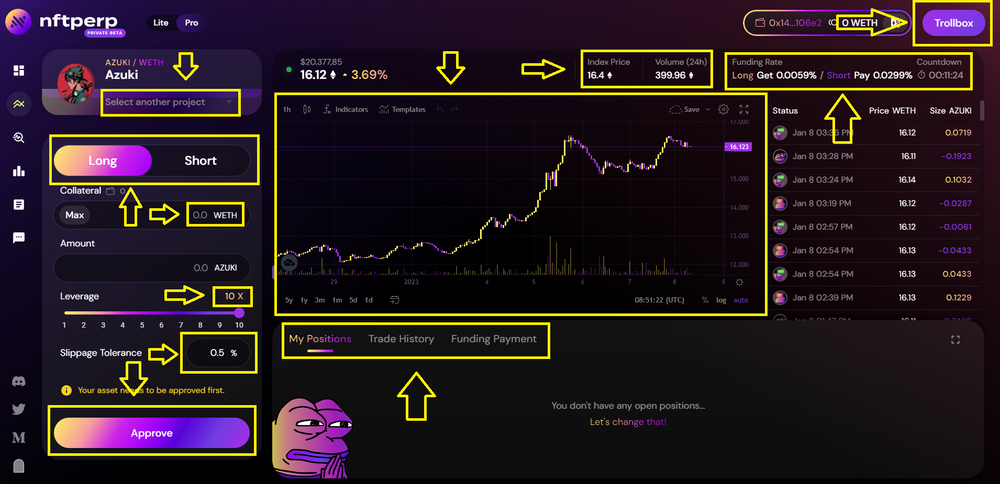 Transaction fees model
NFTPerp generates revenue from users' liquidated positions. Besides, every time an investor closes/opens a floor position, a transaction fee of 0.3% is also charged and this transaction fee will be divided:
0.15% on insurance fund (Insurance Fund)
0.075% on the Project Pool (Project Pool)
0.075% is shared among the project token holders
If Index Price is higher than True Floor Price by 2.5-5%: the exchange will charge 1% for Long position and 0.1% for Short position.
If Index Price is higher than True Floor Price by more than 5%: the floor will charge 5% for Long position and no fee for Short position.
NFTPerp also applies a Funding fee to adjust the price of the Index Price as close to the True Floor Price as possible in the spot market.
If True Floor Price > Index -> Long pays Short
If True Floor Price < Index -> Short pays Long
Oracle Price and True Floor Price models will be explained in the "Oracle Mechanism" section.
Oracle Mechanism
A trading platform that accurately reflects volatility in the overall market is important to investors as this will limit the risk of unexpected situations or price manipulation.
Regarding the NFT array, valuing a collection is not yet quite difficult because of the low-liquid nature and unique character of each NFT in the set. Some NFT derivative projects will rate NFT based on rarity and transaction history. For example, the higher the rarity and there is no sign of a purposefully manipulated transaction, the greater the value. However, this form is only suitable for individual NFT lending services, not the general level for the entire collection.
One of the most used indicators in the NFT speculative market today is the Floor Price - the lowest price for 1 NFT offered by the seller. However, when applying the floor price as the NFT price information standard to the field of financialization, NFT still faces the following problems:
The prices per NFT listed do not reflect the overall value of a collection.
The offer of the floor price only comes from the seller's side.
Easy to lead to unreasonable price manipulation. For example, offer an extremely low price compared to the common ground.
So how will the price chart on NFTperp be set up?
The True Floor Price is used by NFTperp to prevent fraud by continuously updating data with transactions between real buyers and sellers in the market. The filter procedure is performed as follows: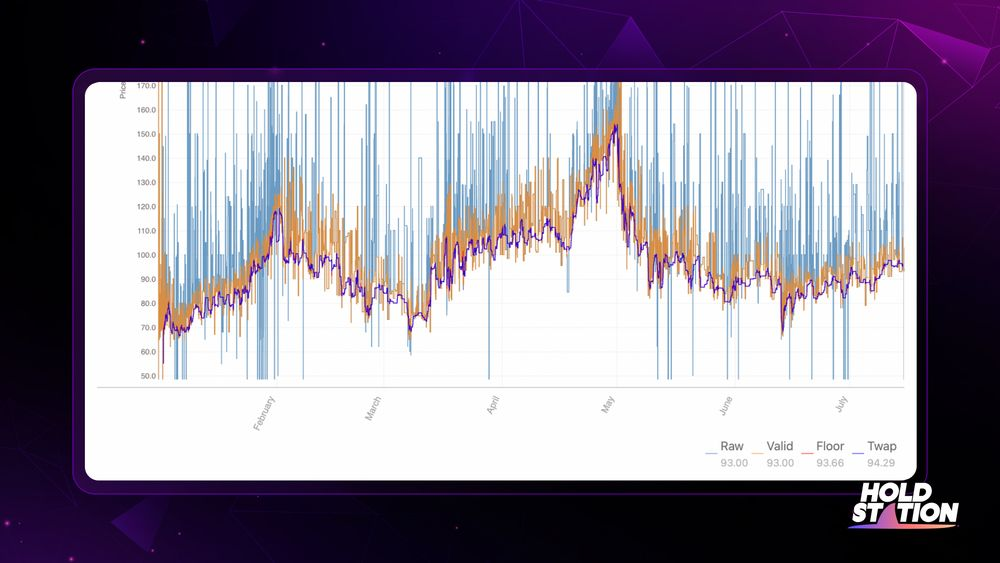 Collect and analyze price data from OpenSea, LooksRare, Sudoswap, Blur, and X2Y2 API - NFT marketplaces that account for high trading volume.
Data must meet standards when meeting all conditions such as ID tokens being traded for only X time (against Wash Trading), public trade (not private listing),...
Eliminate outliers.
Average price floor over a specified period (TWAP - Time-weighted average price).
Target Audience
NFTPerp targets users such as:
NFT Traders
NFT Holders want Hedge to protect the loss brought about by NFT's price drop.
Newbie to NFT trading and users whose investment is not large enough to purchase collections.
For example:
A has 180 $ETH in his wallet, he loves the BAYC collection and buys an NFT for 90 $ETH to use as his profile picture and participate in related communities. However, A is afraid of his BAYC falling in price and causing a loss, so after using 90 $ETH to buy NFT he uses NFTPerp to hedging with the remaining 90 $ETH with 1x leverage. Thus, if his NFT BAYC goes up or down, A can still preserve his 180$ETH asset.
B has a capital of 0.5 $ETH and wants to participate in NFT trading. However, B is afraid of low-cap collections with many risks, so he only wants to try trading large collections such as BAYC, MAYC, Azuki, .. But those collections are of too high value that B cannot participate. transactions. Then B can participate in trading the above collections with NFTPerp with many positions such as 0.15 $ETH with BAYC, 0.15 $ETH with MAYC and 0.2 $ETH with Azuki... Besides, B can also use more leverage from 2x – 10x if 1x is not "degen" enough for B.
Tokenomic
Currently, NFTPerp does not have Tokenomic. However, they are offering an incentive for Traders on the platform through $VNFTP Vouchers. The $VNFTP Voucher is represented as a receipt, which can be redeemed by the user for the platform's token $NFTP in the future. Some features of $VNFTP:
Non-transferable
Completely On-chain
Participate in NFTPerp governance before tokens are available and can increase power when combined with the platform's upcoming set of NFTs – Mafia Nuts
NFTPerp Roadmap
At the end of November 2022, NFTperp successfully raised $1.7 million from various investment funds in the seed round. Although not prominent names, such capital will help NFTperp grow in the early stages.
Currently NFTperp is still releasing Beta version and holding NFT Trading contest (2nd time). This is a pretty good campaign to help attract users to experience and better understand the new model in the market as well as a good opportunity to receive contributions to improve the product.
Going forward, NFTperp intends to:
Mainnet Deployment V1
Deploying Mafia Nuts NFT
Re-evaluate performance when deploying on Layer 2
$NFTP token Allocation
Derivatives for NFT Index
Permissionless Market
Product structure
How to open positions on NFTperp
Before you can use NFTPerp, you need ETH to pay gas fees and will transact in WETH.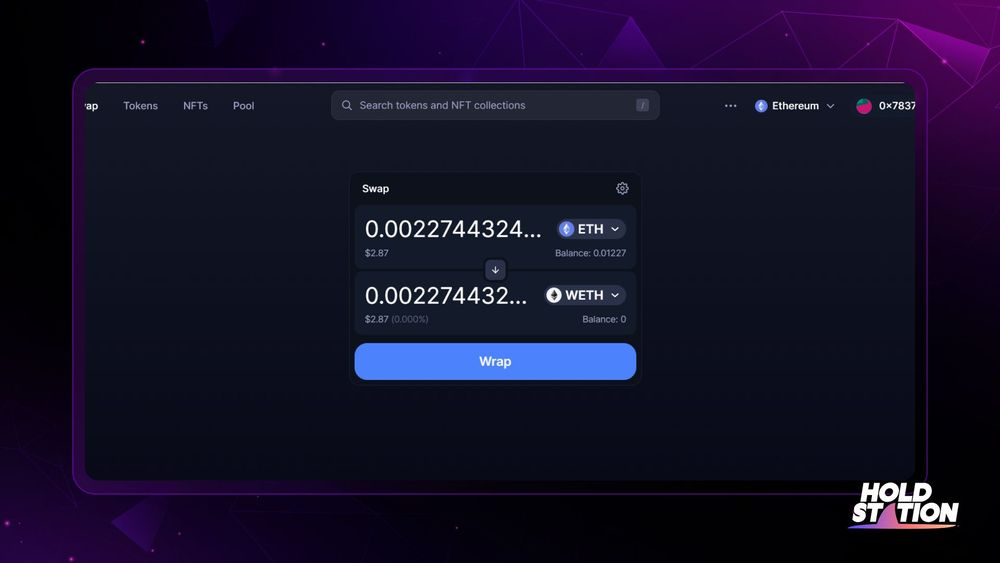 Go to UNISWAP and connect the wallet (Ethereum network).
Choose to swap from ETH to WETH.
Enter the quantity and proceed to confirm.
How to transfer ETH from Ethereum to Arbitrum for trading
One of the following bridges can be used to transfer assets from Ethereum to Arbitrum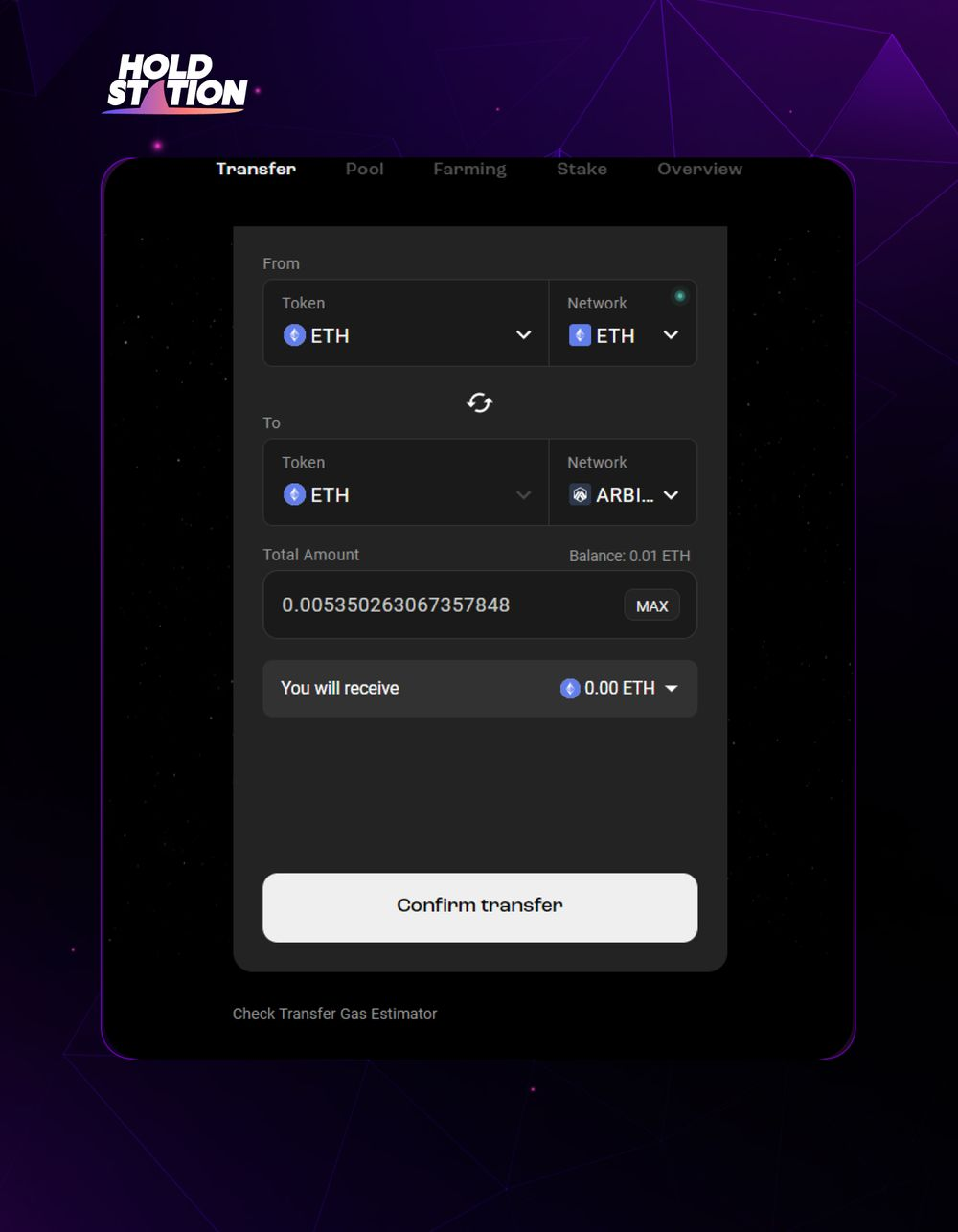 Access the bridge platform, select the ETH token.
From: Ethereum and To: Arbitrum
Enter the quantity and proceed to confirm
How to trade on nftperp
Once you own ETH and WETH on the Arbitrum chain, you are ready to experience nftperp.
Step 1: Go to https://nftperp.xyz
If you want to participate in the ongoing Private Trading contest to receive rewards, you need to fill out the registration form HERE and go to the Discord channel to wait for the list to be approved.
Alternatively, you can experiment with the simulated assets provided by the platform by selecting Paper Trading and clicking Get Mock WETH.
Step 2: Select the collection you want to trade.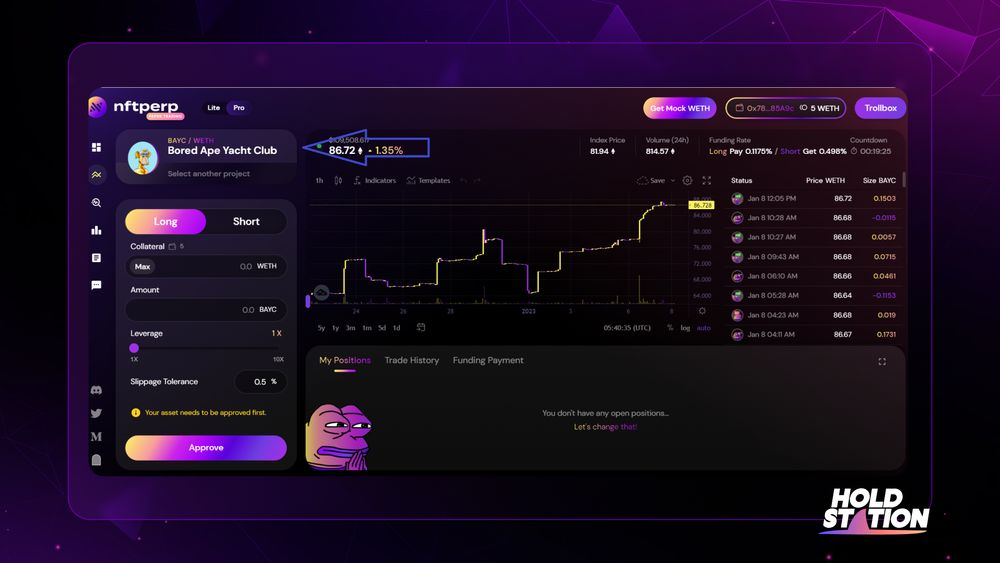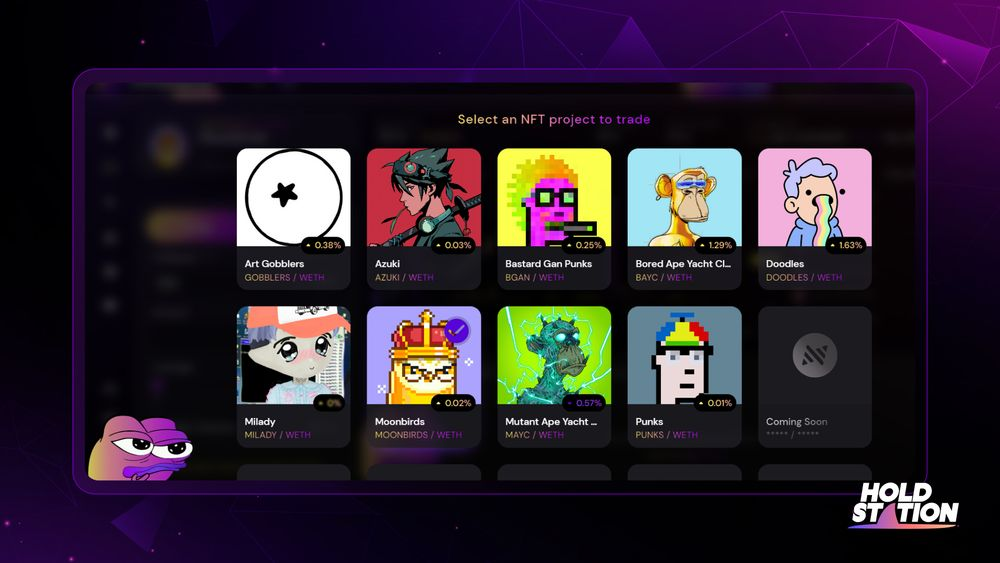 Step 3: Enter the number of trading tokens and adjust the leverage accordingly.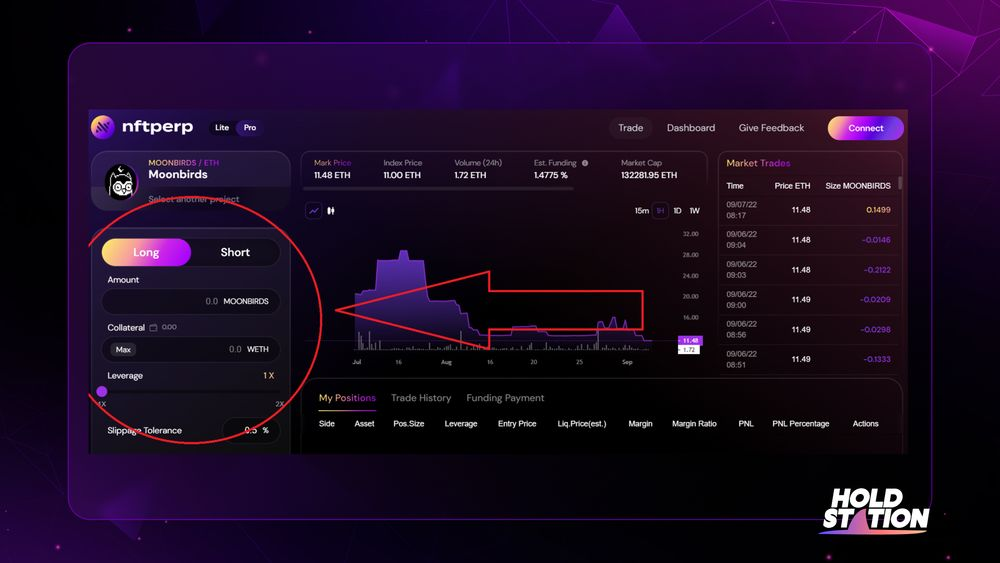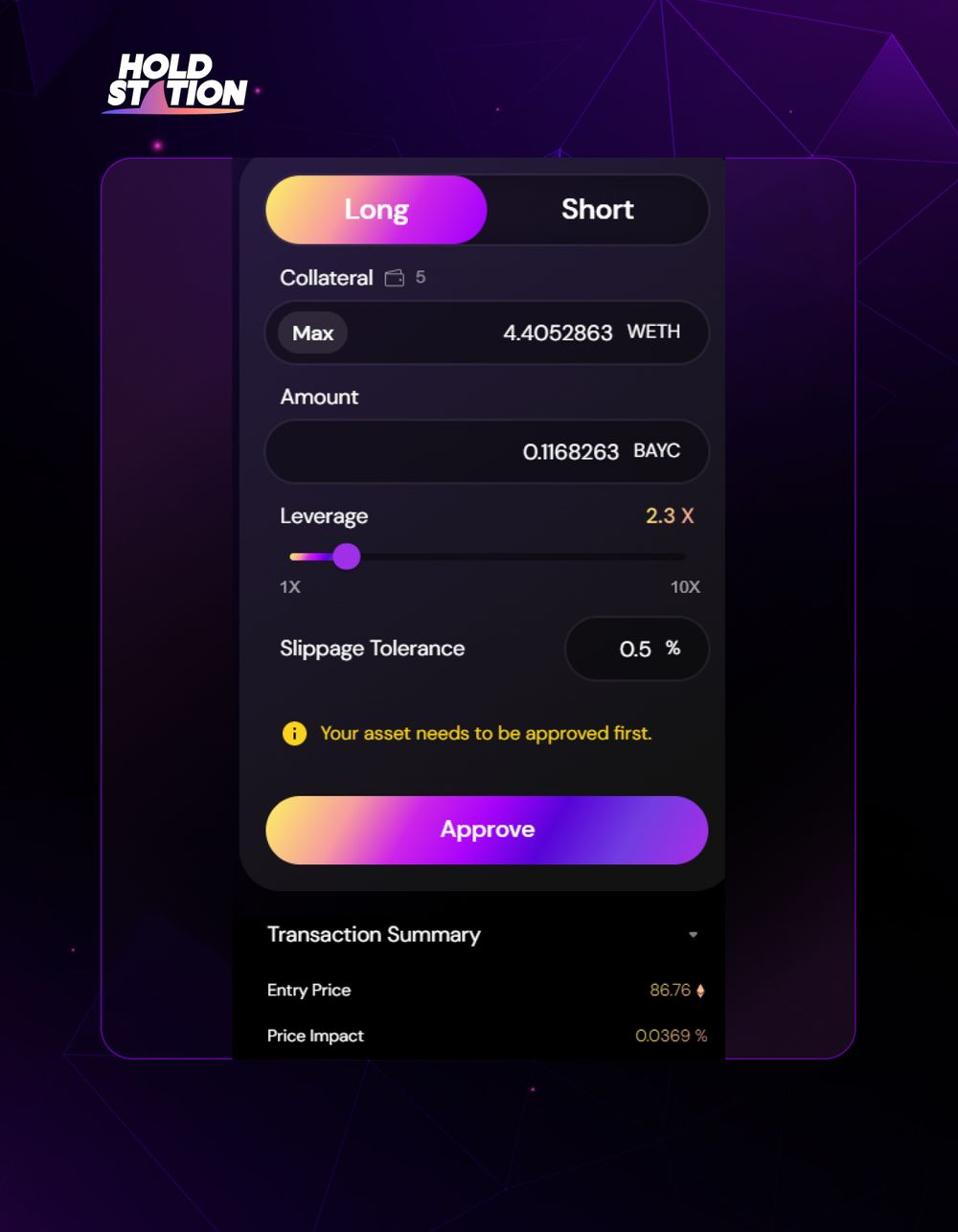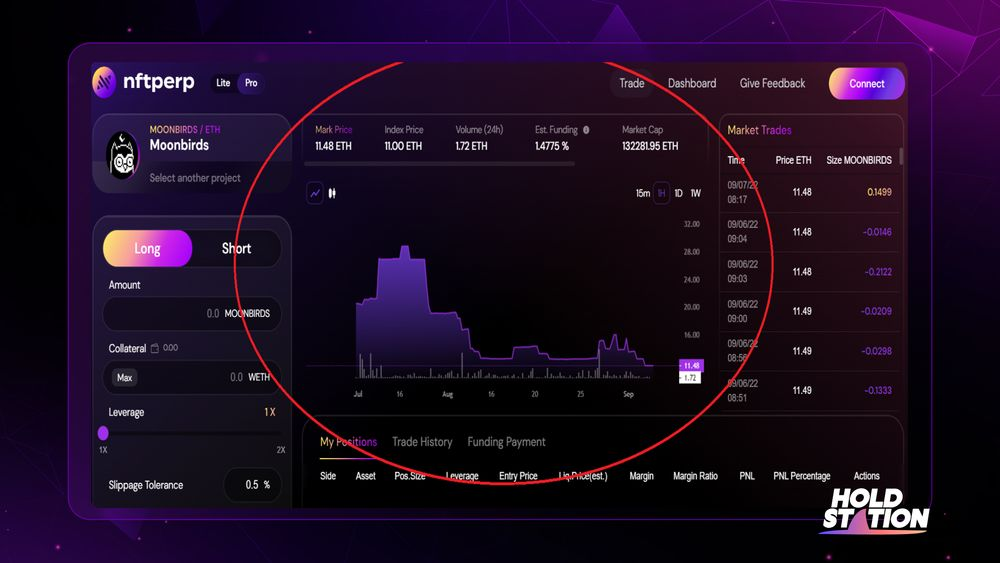 Conclusion
NFTPerp is initially creating a derivatives field for NFTs. This could very well be a potential market in the future as more and more popular NFTs come to the community. The platform's user approach is also smart when it comes to creating a trading marketplace for a wide range of users including Whale, Retailers, Newbie to NFTs.
However, we need to be aware of some risks about:
Is the platform's Oracle mechanism really effective?
Although it has been audited by PeckShield, the risk of smart contract attack can still occur.
Risk of NFTs being manipulated by large institutions (NFTs market cap is quite small)
However, NFTPerp is still a platform worth following because of the new mechanism applied to trading NFTs. Besides, there are also many predictions about the NFTfi segment that can grow strongly in the next cycle of the Crypto market.
You may like: 11 Crypto Narratives That Could Lead The Next Bull Market
---
💜🦈 Holdstation Wallet - Your Gate to Web3
Make DeFi as easy as CeFi!
📲 Download now: IOS | Android
Disclaimer:
The information, statements and conjecture contained in this article, including opinions expressed, are based on information sources that Holdstation believes those are reliable. The opinions expressed in this article are personal opinions expressed after careful consideration and based on the best information we have at the writing's time. This article is not and should not be explained as an offer or solicitation to buy/sell any tokens/NFTs.
Holdstation is not responsible for any direct or indirect losses arising from the use of this article content.