Many reports show that over the past 2-5 years, the OTC segment has been consistently growing and for the crypto market, OTC trading is estimated to account for more than 50% of the total trading volume. Despite the gloomy market, the total daily crypto trading volume on exchanges in the last 2 months has been around $30 billion - $150 billion and the number for OTC is much larger (in 2018 this statistic is about $300 billion/day and the current market size is bigger - research from TABB Group)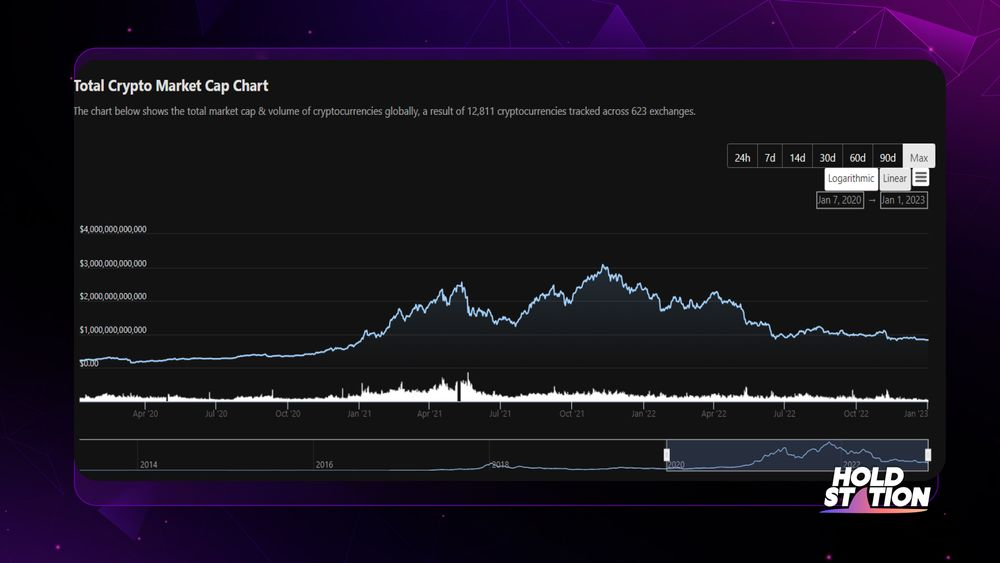 If the OTC market is well exploited, this will be a lucrative deal and GigaSwap is a platform built to penetrate this large market. Let's evaluate the potential of Gigaswap with Holdstation through the following analysis.
What is Gigaswap?
OTC (Over-The-Counter) is applied to direct transactions without going through third parties such as centralized exchanges or liquidity pools on DEX. The buyer and the seller can agree with each other on the quantity and price to be exchanged. This will not affect the price of assets on the exchange and help reduce the costs to pay for intermediaries as well as limit the risk of high price arbitrage in case the asset is illiquid. Not only that, buyers avoid bots that make the purchase price unreasonably high.
Currently, most parties will discuss conditions through social networking platforms such as Telegram, Discord, etc. The risk here is that it is impossible or difficult for you to verify the credibility of the partner which leads to the possibility of being deceived.
To solve this, GigaSwap will act as a decentralized validator - using smart contracts to implement operations in OTC transactions for security and anonymity without having to rely on external parties.
How Gigaswap works and Its products
The overall operating model goes like this:
Trader A wants to exchange 2 NFTs for 1 ETH and trader B is willing to buy back these NFTs.
A will create an order on GigaSwap and send 2 NFTs to the platform and then send a transaction link to B.
Next, B sends 1 ETH to Gigaswap.
After the two parties complete the confirmation, Gigaswap checks and if the conditions are met, the smart contract will implement the swap: A receives 1 ETH and B receives 2 NFTs.
⇒ The only risk, in this case, is the vulnerability of the Gigaswap smart contract. Gigaswap v2 is being audited by Solidity Finance, so it will minimize possible errors.
Products include:
Direct OTC Trade (Gigaswap V2) - traders create their own orders to trade multiple tokens or NFTs at the same time - saving on transaction fees. If you already have a partner, the transaction will be conducted privately between the two parties. In the opposite case, Gigaswap lists the order publicly and supports the connection.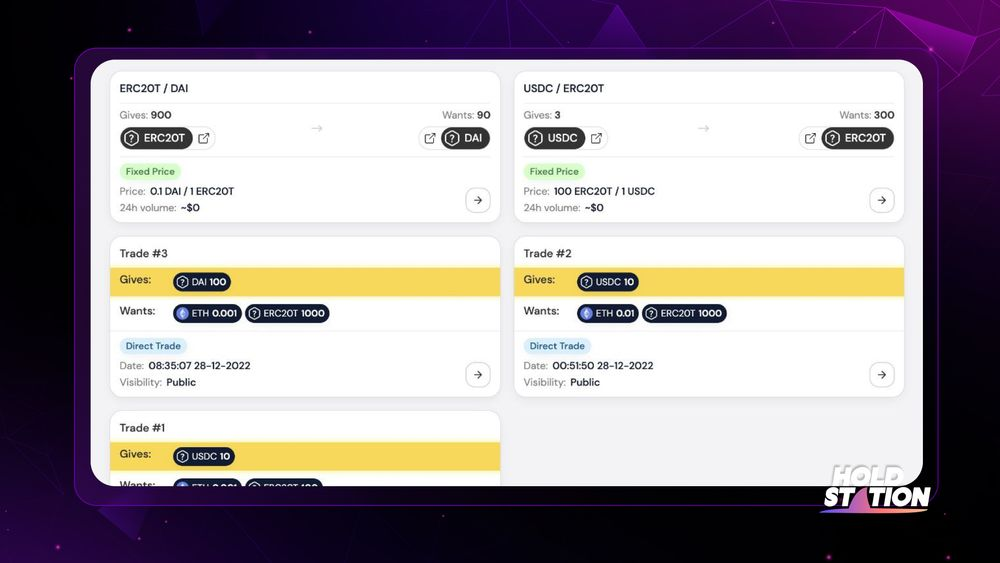 OTC pair - suitable for developers or holders of a project who want to create a trading pair so that everyone can buy tokens without affecting liquidity/price. For example, a shark who wants to sell a large amount of tokens but avoids having a bad impact on the project token price chart or liquidity on DEX, this person can create a trading pair on Gigaswap and other retailers can buy from this "pool" - the price is fixed or by the formula x*y=k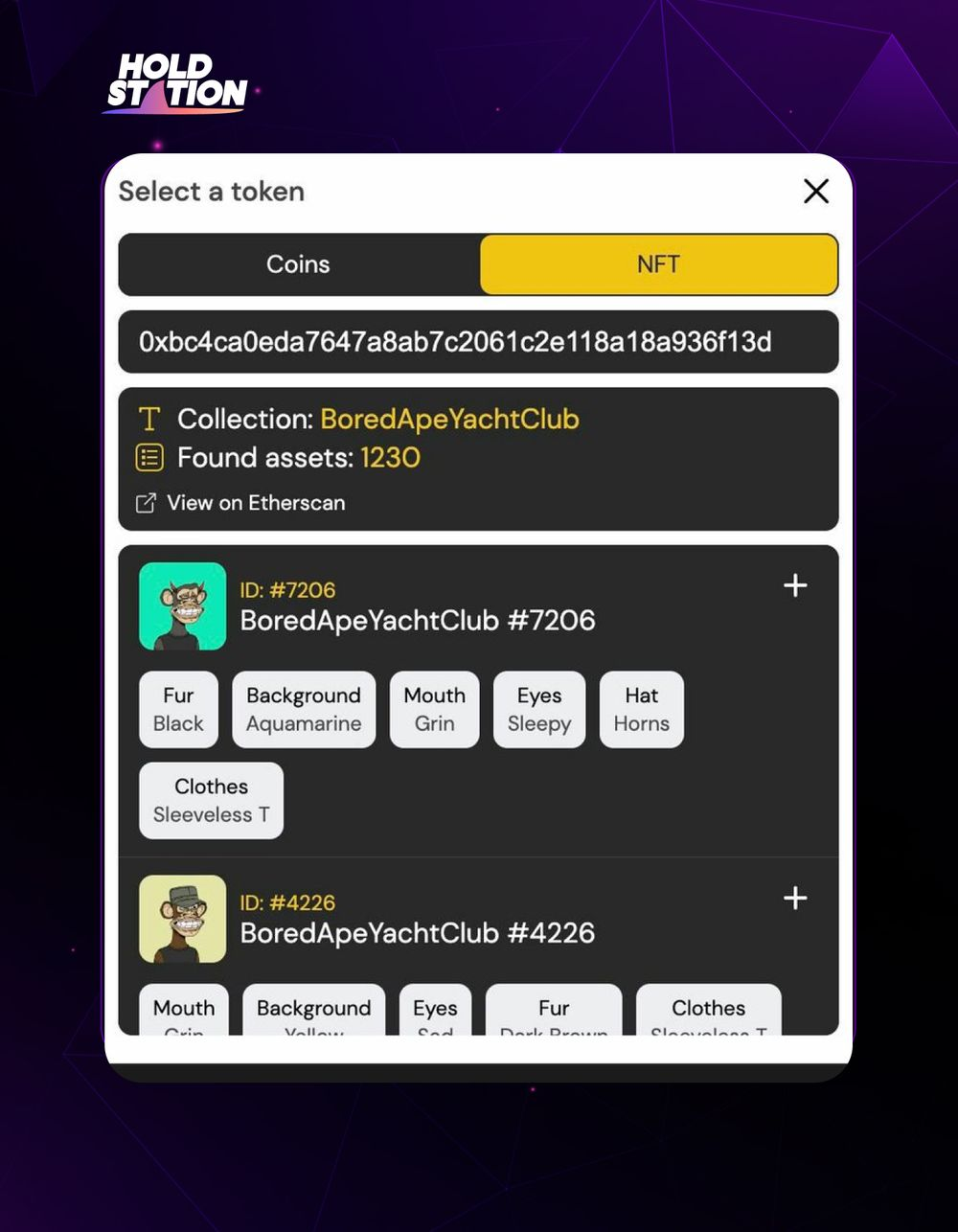 NFT Partial Trading and Vested Tokens (one of Gigaswap's standout features) (Gigaswap v2 or v3) - fragmented NFT trading - meaning you can "split" NFT into multiple ERC-20 standard tokens (normally like ETH, BNB,...) and the buyer will become a shareholder owning a part of the NFT as well as having the right to decide what the governance community can do with that NFT. This token can also be paired with other tokens for OTC exchange.
In addition, for vested tokens (tokens locked for a period of time before they can be sold in liquidity pools), if they are transferable, they can still be traded OTC on Gigaswap like any other ERC-20 token.
Cost structure:
Because of the fair launch project (no investment fund, no pre-sale and issuance of all tokens to the community), in order to have the initial capital to maintain, the platform collects 7% round trip tax  (3.5% tax per seller and buyer) - 5% to continue the development fund, 2% to buy back $GIGA and burn. According to the announcement, in the future, after the platform is completed (Gigaswap v3), this tax will be eliminated - 0% tax.
0.3% transaction fee - 90% of which goes to $GIGA stakers and 10% to the team - Real Yield
⇒ After the tax is no longer collected, the team's main income will depend on the quality of foundation activities, so this part ensures the long-term motivation to accompany the project as well as continuously improve to increase market share. In addition, for NFT transactions, fees on Gigaswap are quite cheap compared to 2.5% OpenSea or 2% of LOOKSRARE.
Tokenomic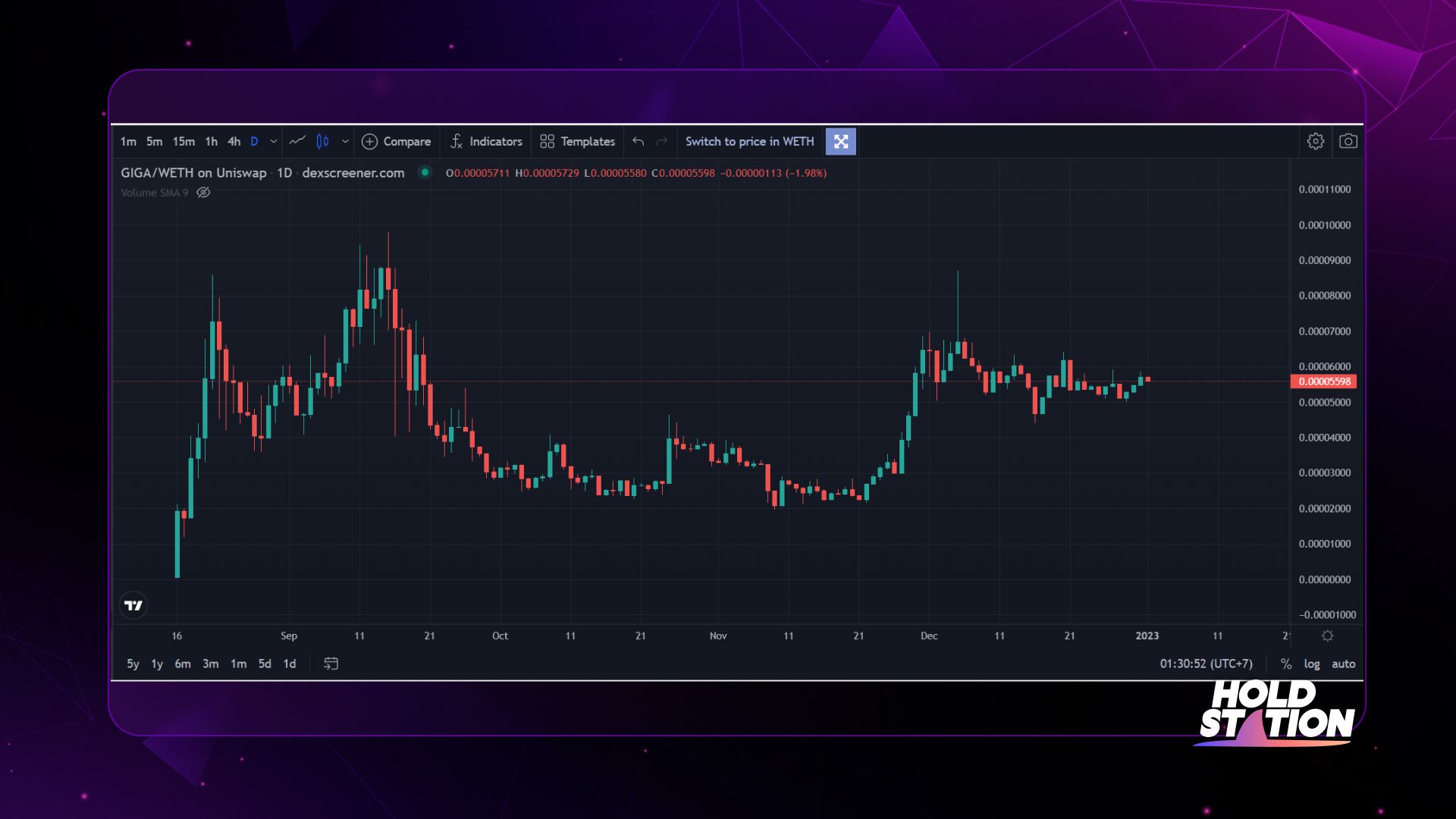 The Fair launch project with a total supply of 100,000,000,000 $GIGA has been released to the community - no investment funds, no presale.
Circulating Supply: 91,500,000,000 (8% burned)
The main use case is government. After v2, $GIGA can be staked and staker will receive 90% of platform transaction fees. OTC is a big industry so investors expect this return to be quite good if stake a large amount of tokens compared to the total supply - recently there has been a growth in the price of tokens.
⇒ Tokenomic is neither inflationary nor under the pressure of large batches of large funds. Demand comes from staking receiving distributed profits. The market capitalization is only $5 million and many new products will be launched in the near future, so the growth engine is quite potential.
Road map and the upcoming updates
The project officially released v1 version in early August 2022 with 2 main products: OTC pair and P2P Trading. Only Ethereum network is supported at this time.
Currently, Gigaswap is temporarily closing the mainnet and deploying testnet for Gigaswap v2 as well as in the final stages of the audit by Solidity Finance (expected to be completed January 4, 2023). Gigaswap v2 will add Direct Trading - can trade multiple assets in just one order and the gas fee is estimated at 2.54$ (Ethereum network). Besides, Gigaswap expands to many other ecosystems, first of all, BSC. In addition, the $GIGA staking feature is also available after v2 is completed.
Gigaswap v3 is most expected by building a special product - OTC Bitcoin on the platform by applying technology from Internet Computer. There is currently no similar project on the market (the technology is still in the development stage) because BTC belongs to a separate network that is different from the rest of the ecosystems.
A brief overview of the mechanism of action is as follows:
Create $1000 USD BTC Buy Order - Gigaswap issues icBTC as "wrapped" BTC but works on Internet Computer. Now that the Gigaswap smart contract is deployed on the IC, it will be like a regular BTC wallet. When matching orders you get BTC to your DAPPS wallet address and you can withdraw BTC to your personal Bitcoin wallet whenever ⇒ trade with a decentralized smartcontract instead of pool like on Binance.
BTC owns the largest trading volume in the crypto market, so this will be a market that brings a great competitive advantage for the project ⇒ increased revenue ⇒ more stakers bonus fees ⇒ increased token demand ⇒ increased token price
Gigaswap team
The project was built by an anonymous team, led by the owner of the Twitter account @RedEyedApple.
Guide for trading $GIGA tokens on Holdstation wallet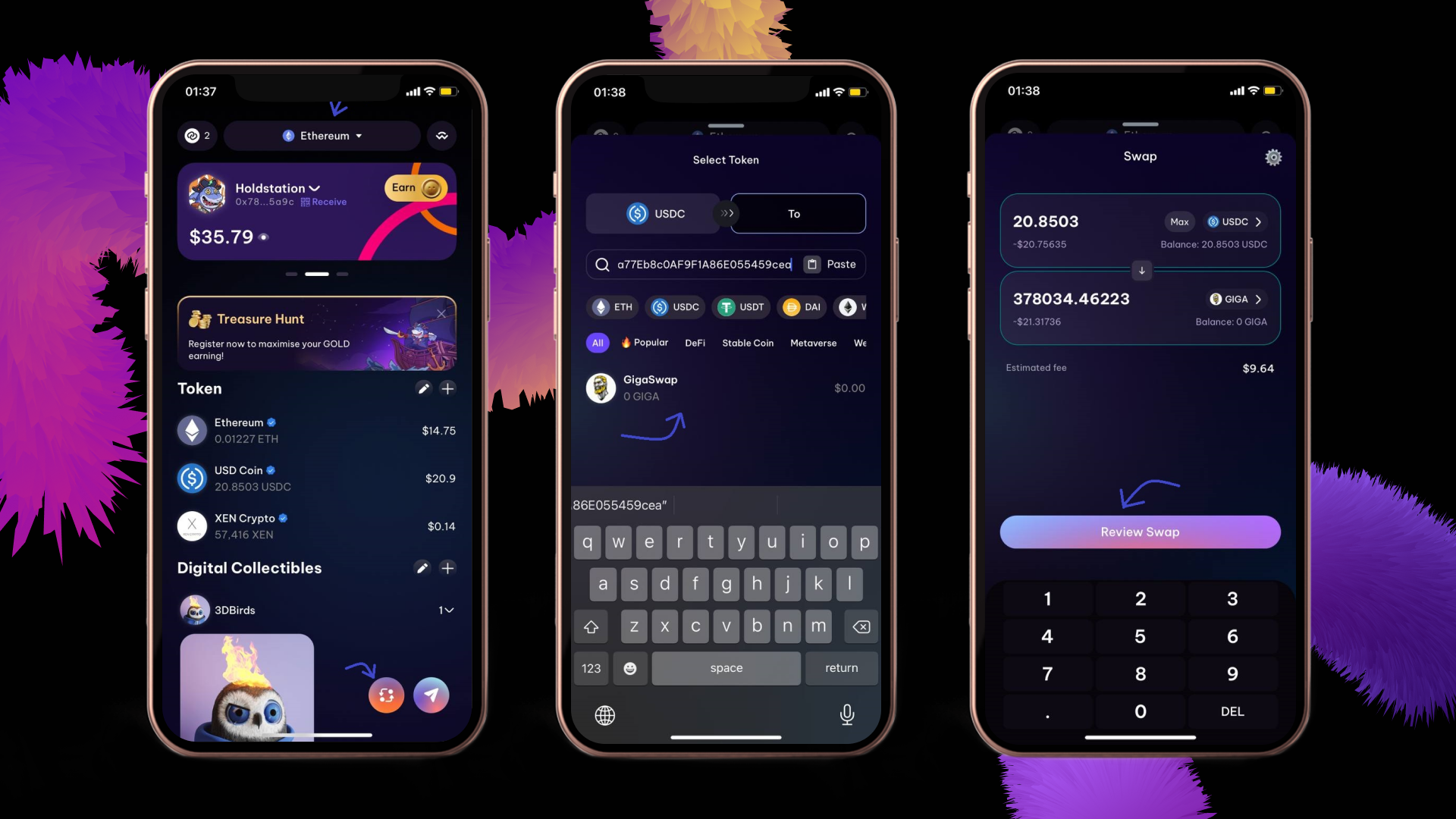 Step 1: Switch Ethereum network and select the swap icon in the bottom right corner of the screen S
tep 2: Select the source token you want to use to swap to $GIGA and paste the $GIGA contract or enter the GIGA name in the enemy token box.
Step 3: Enter the amount to be swapped and confirm.
Summary
This is a small cap project and lots of good news is coming soon so Gigaswap will continue to thrive. If the product is stable, Gigaswap is well worth keeping an eye on and putting in a portfolio - harnessing the benefits of the product itself and the staking rewards.
---
Holdstation Wallet - Your Gate to Web3 💜🦈
Make DeFi as easy as CeFi!
Disclaimer:
The information, statements and conjecture contained in this article, including opinions expressed, are based on information sources that Holdstation believes those are reliable. The opinions expressed in this article are personal opinions expressed after careful consideration and based on the best information we have at the writing's time. This article is not and should not be explained as an offer or solicitation to buy/sell any tokens/NFTs.
Holdstation is not responsible for any direct or indirect losses arising from the use of this article content.