In the heat of the World Cup, there are many opportunities to change positions from projects around the World Cup. Let's Holdstation find out what Etherity is and evaluate the potential from this project.
Project overview
What is Etherity?
Ethernity is a project that auctions major branded NFT properties in the sports, content, collectibles and technology industries to blockchain, Web3 and Metaverse.
Similar to other NFT exchanges, Ethernity is an exchange and allows users to bid their NFTs for a period of time and will be sold to the highest bidder. Different from the usual exchanges, Ethernity focuses on NFT card products that are collectibles related to players or sports memorabilia.
Special point
Etherity becomes special with NFT collectibles that are collectible cards. A similar project is Algorand with its NFT FIFApluscollect collection of NFT videos capturing historical moments, while Ethernity offers owners of NFT historical character cards.
A portion of the auction proceeds will be donated to charity.
NFT owners can put their work up for auction with ease.
Tokenomics
Token Name: Etherity Token
Ticker: ERN
Blockchain: Ethereum
Token Standard: ERC-20
Contract: 0xbbc2ae13b23d715c30720f079fcd9b4a74093505
Token type: Utility, Governance
Total Supply: 30,000,000 ERN
Circulating Supply: 15,471,054 ERN
Potential evaluation of $ERN
The value of the $ERN token has dropped a lot against ATH and is running around $2.50, however there have been small x2 x3 pumps in recent months as big events like Ethernity entered the Decentraland metaverse.

Ethernity's next big event is the Stones Madness Bracket Challenge, a game event that predicts the group stage and top scorer of the World Cup. The event will be held on 20/22/2022. The fan prediction game will have the following scoring method: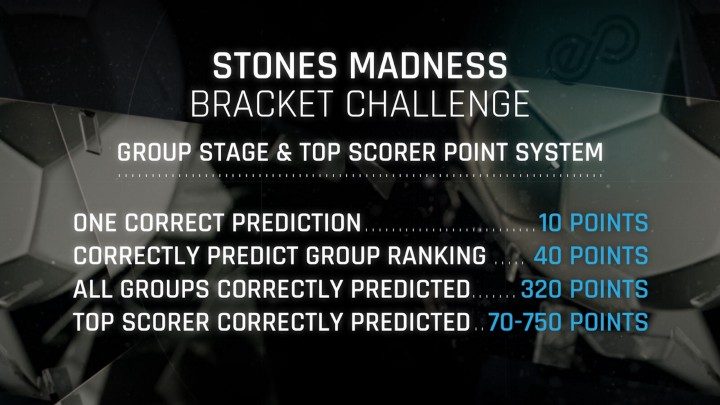 Details of the event can be found here:
Events predicted directly from the matches of the World Cup —> greatly benefited during the course of this football tournament —> The value of Ethernity is highly likely to benefit.
World Cup-based projects such as Etherity, Prosper, Algorand or Fan Tokens will all benefit greatly from the World Cup. In which Prosper flew very strongly as well as the Fan Tokens.
—> The price of $ERN has not yet had a big uptrend, investors who own $ERN can expect an up wave of $ERN during the World Cup. Investors can hold $ERN as part of the portfolio (<20% of the portfolio) and expect the World Cup.
How to buy $ERN tokens on Holdstation Wallet
Step 1: Access the Holdstation wallet and select the Ethereum network, then click the swap icon in the lower right corner of the screen.
Step 2: Select the token you want to swap to $ERN.
Step 3: Choose the amount you want to swap and perform swap.