For Crypto traders, storing and interacting with assets across multiple Blockchains is a daily occurrence. Therefore, the need to transfer assets between Blockchains is always exist.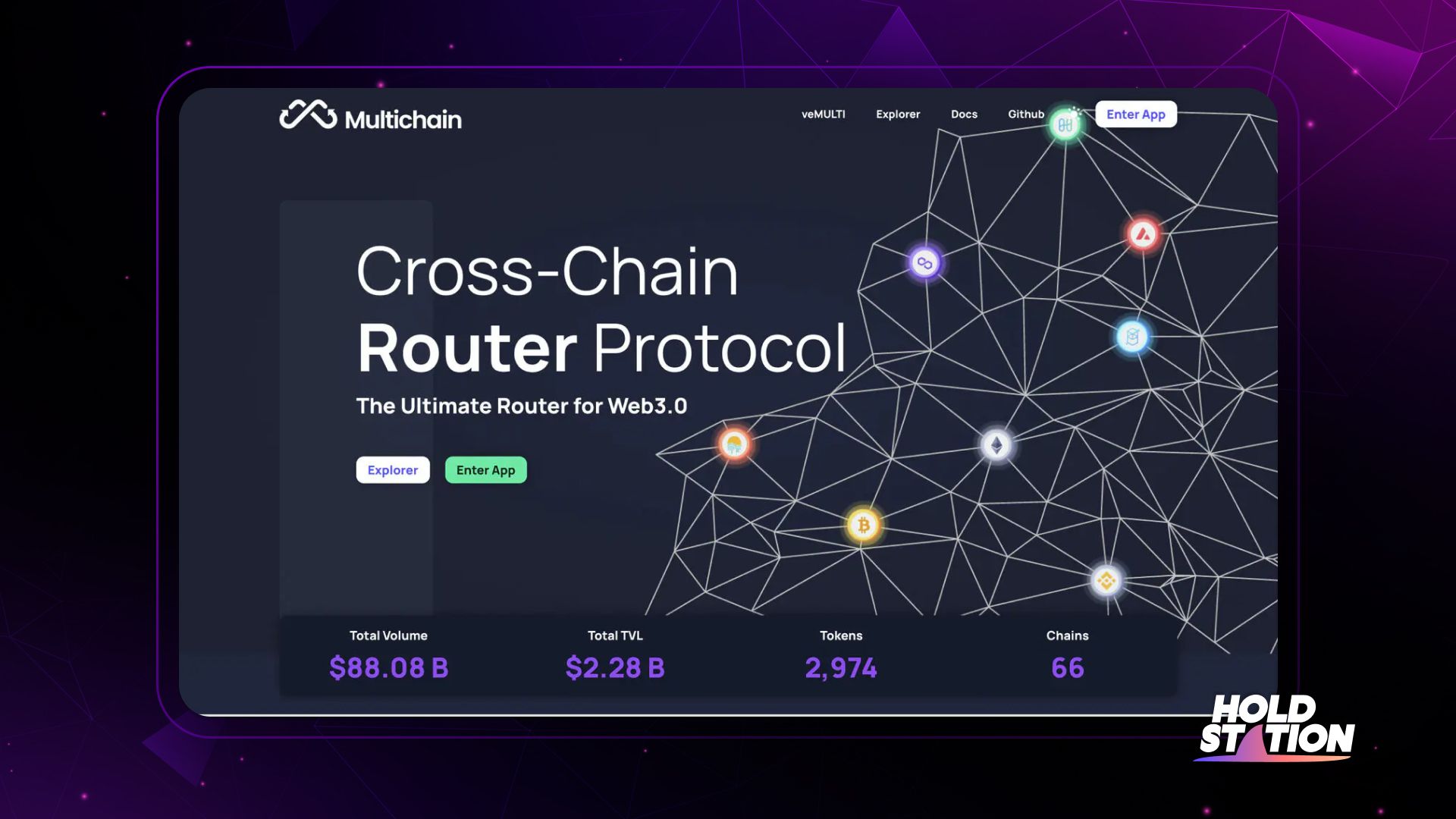 Currently, there are many solutions to bridge assets between Blockchains, but there are still many shortcomings in terms of execution time, transaction fees as well as slippage if the liquidity is low on one Blockchain.
Chainge Finance was created to solve all of the above, at the same time, it offers more than a regular 'bridge' solution - helping users be their own bank with a variety of financial instruments. and trading features supported.
How can it possible? Let's find out with Holdstation.
Overview
Chainge Finance is a Defi application that runs on top of Fusion Protocol, intending to give users full control over their assets.
This Dapp provides users with financial tools without middlemen. This essentially turns each user into a bank, managing their own assets.
Some basic services Chainge Finance provides:
Web3 Wallet
Multi-chain asset management
Decentralized Exchange (DEX)
Escrow services (Crypto OTC, Freelance job management, international trading, ...)
Chainge Finance transaction support features:
Multi-chain liquidity aggregation
As one of the pioneers to launch the first multi-chain liquidity aggregator, by aggregating liquidity from 20 different DEXes , assets traded on Chainge will have the highest liquidity, selecting the most suitable platform.
This allows users to get the best price at all times while avoiding the risk of sharp slippage due to a lack of liquidity.
DEX floor with basic trading forms
Spot trading
Peer-to-peer transactions with an order book mechanism. This mechanism is similar to Spot trading on centralized exchanges (CEX) except that it is decentralized.
Futures Trading
Just like on the centralized exchange, Chainge also offers Futures trading on the platform. This could be an alternative to a centralized exchange, but there is still a risk that algorithmically managed contracts could be skewed or manipulated with volume.
Options trading
A contract allows one to buy or sell an asset at a price within a time frame, thereby minimizing risk (or increasing profits) from price fluctuations.
This is not a new feature for centralized trading platforms, but few DEXs currently support this feature. Therefore, the application of options trading also helps to attract new users and diversify forms of financial transactions depending on the risk appetite of users.
Provide liquidity
Stake a pair of asset to provide liquidity to the pool, and get APY depending on the token type and liquidity pool. Interest rates can be very high up to 115% paid in $CHNG token (ecosystem governance token).
How Chainge Network Changed the Cross-chain Game
Strong multi-chain support
Chainge Network is built on Fusion Protocol, a platform that allows performing multi-chain transactions quickly and efficiently, and Fusion's technology is currently being applied in famous projects in the cross-chain array such as Anyswap, Multiswap.xyz, Cortex or Chainlink.

Chainge currently supports up to 30 different blockchains, opening multiple avenues for providing liquidity between chains, and making switching convenient and easy.
The mechanism that provides the best liquidity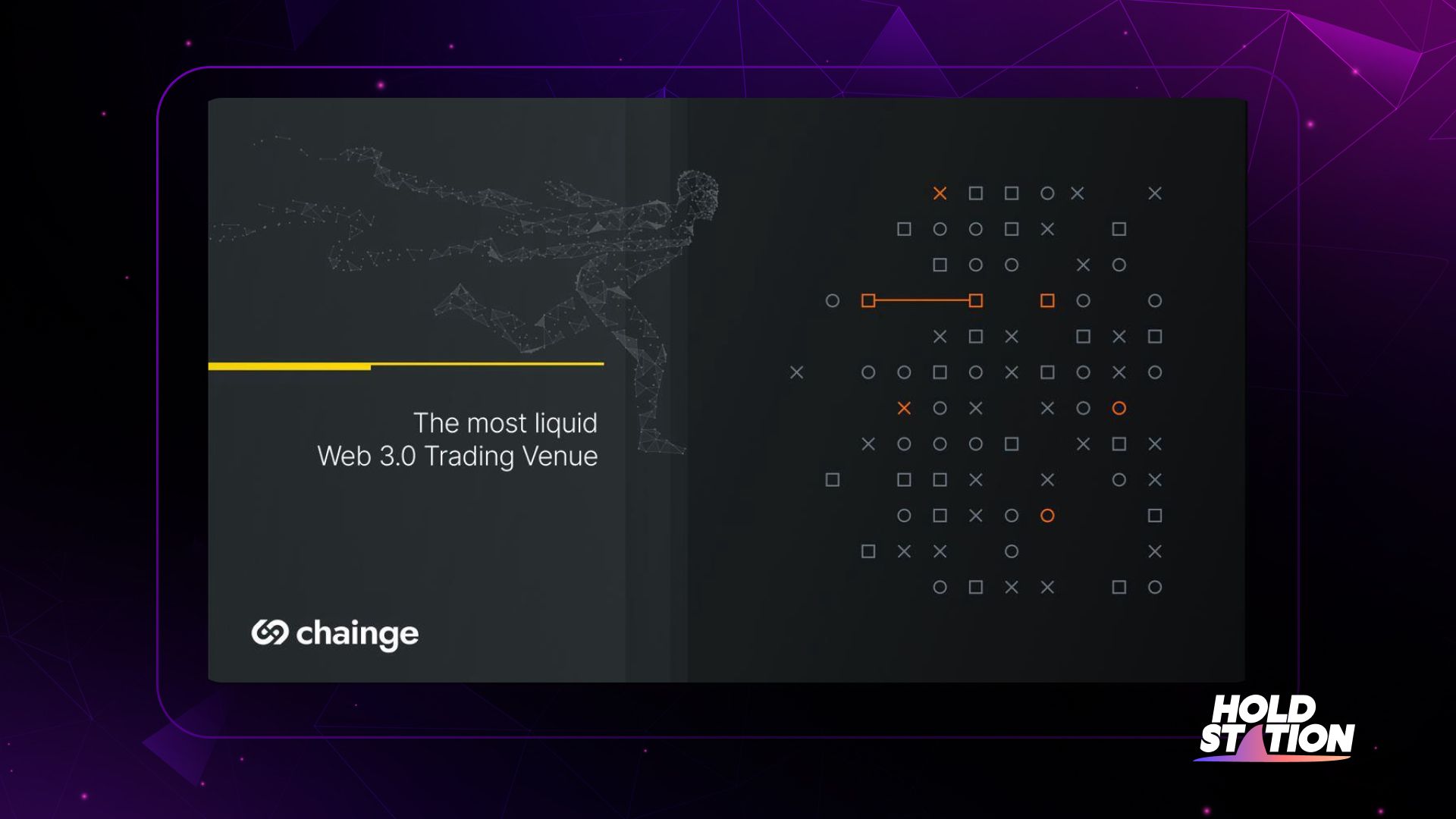 The solutions offered by Chainge Network make it the best liquidity platform on the market - according to the project information.
Currently, with the token swap on a large number of platforms, users may encounter the following two situations: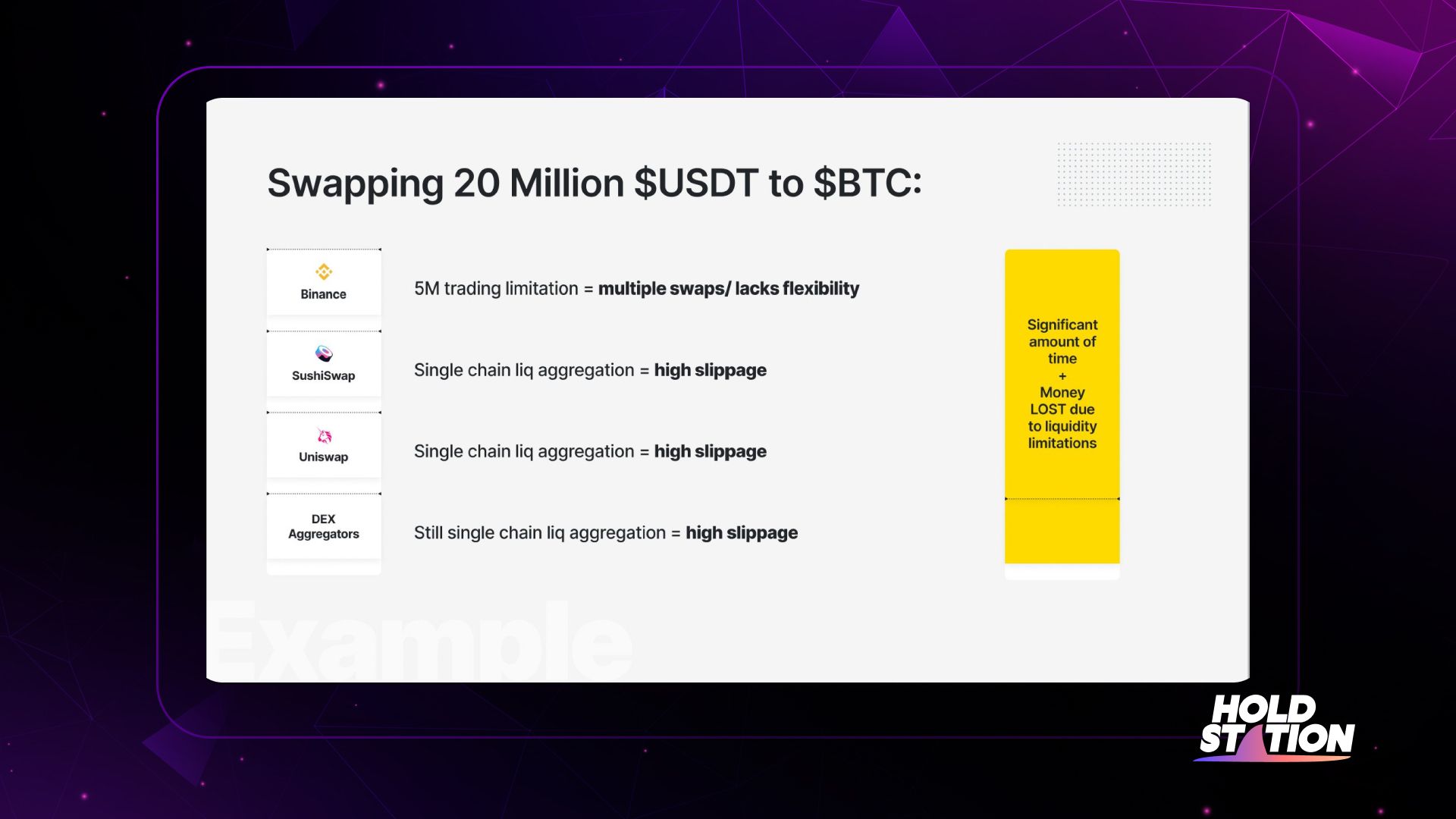 Lack of on-chain liquidity : The amount of liquidity for each token on each blockchain is limited, so if the liquidity is low because of a large trading volume or strong transaction intensity, the slippage will be pushed up, causing high volatility, which is costly to user with each order executed.
Bottlenecks when using traditional cross-chain bridges : For low-liquidity tokens on all Blockchains, swapping tokens using bridges does not improve slippage. Also, transaction sharding requires a lot of computation which consumes the resources and time of the user.
Not only does Chainge Network aggregate multi-chain liquidity as usual (find and choose where has the highest liquidity, and lowest fees), but this multi-chain aggregation mechanism actually 'aggregates' liquidity, it gather the liquidity from multi-chain and processed on the same transaction, thereby minimizing the risk of slippage.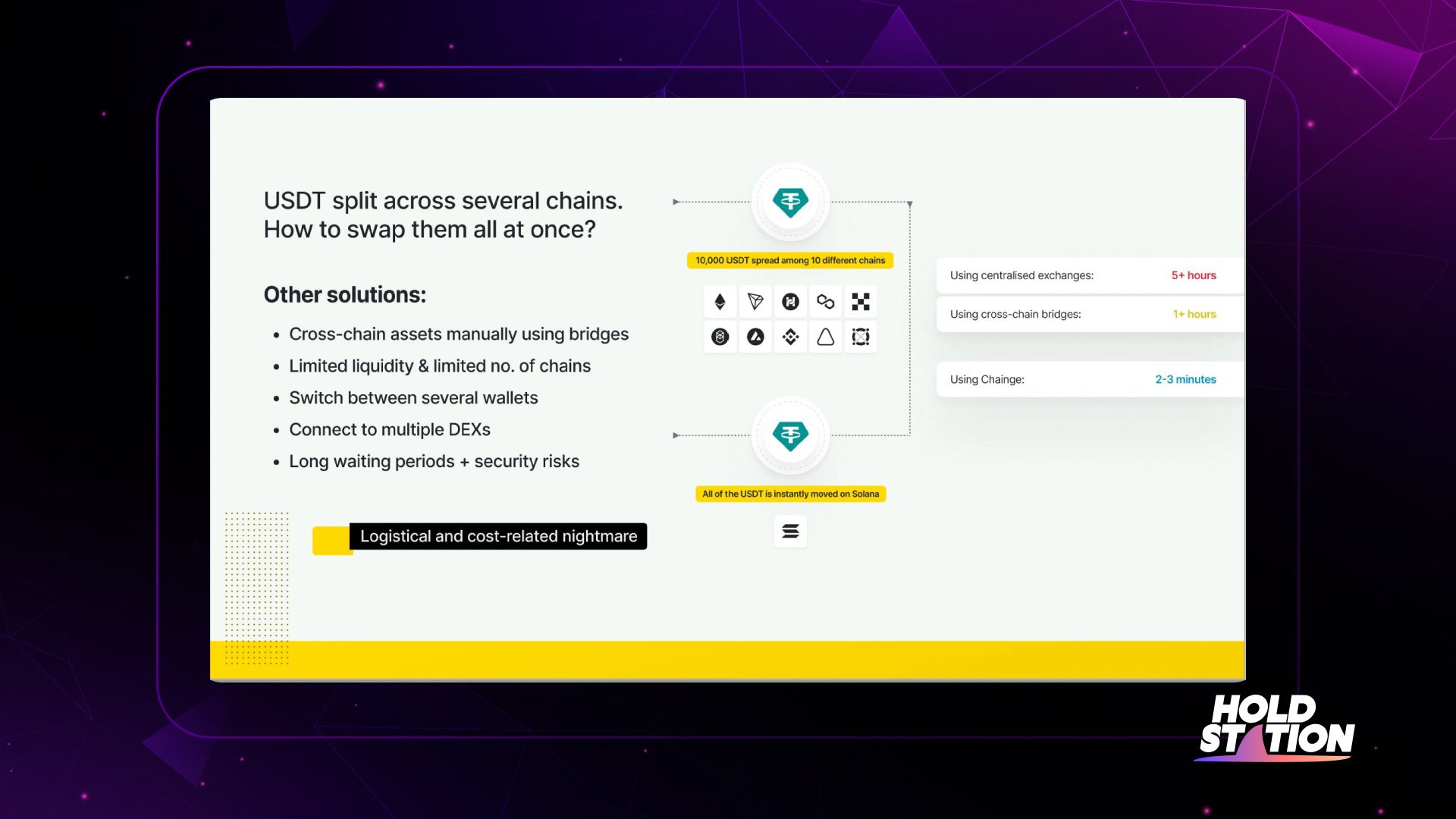 On the other hand, if a user's token is split across chains (regardless of the number of chains used by the user), Chainge Network can aggregate and swap the token at one place, in just one transaction, regardless of volume.
Why does Chainge Network have great potential?
Currently, this protocol is highly appreciated in terms of the stability and completeness of the project. However, Chainge Network has not received too much attention from users and the media. This makes Holdstation evaluate this is really a Hidden Gem that will thrive in the future. Let's take a look at the potential factors that Chainge Network has around the project token ($CHNG):
Special Tokenomics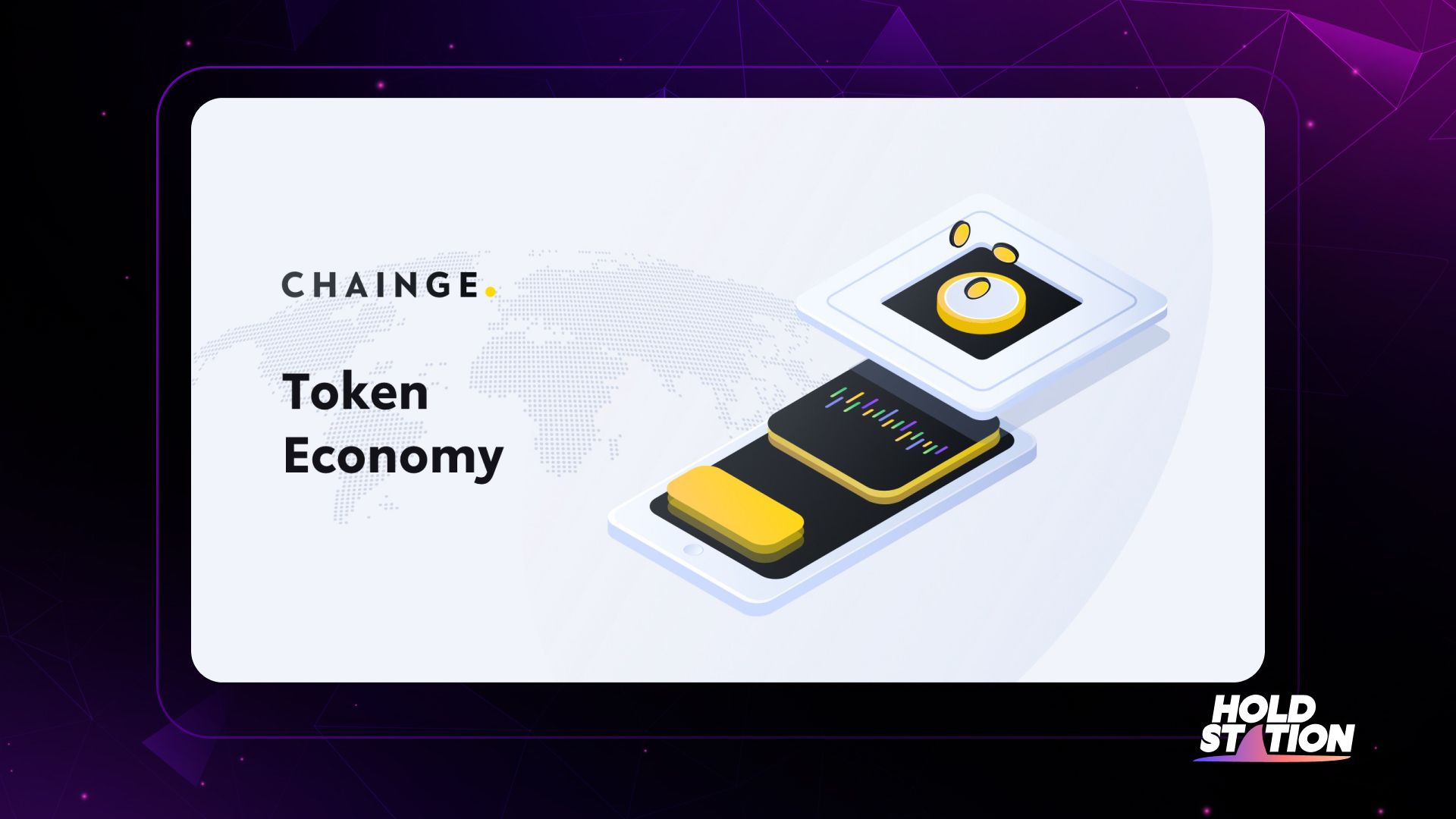 General information
The governance token of the ecosystem is $CHNG token, some information about the current market:
Market capitalization: $29.3 million
Maximum circulating supply: 814 million $CHNG
Current total supply: 564 million $CHNG
Circulating Supply: 333 million tokens
Amount of tokens burned: 250 million tokens
The project's token
Chainge Finance is one of the most 'fair' tokenomic projects held by Holdstation.
This project lists tokens by fair launch. All tokens are held by the community, with no control from the project.
No raise investment from investment funds
No distribute tokens to the team
No sell presale, ICO
Use 25% of the profits to buy back $CHNG, then burn them every quarter.

Multi-usecase token
The project's governance token- $CHNG is used in most transactions on Chainge Finance. Some of the main uses of this token:
Administration: used to vote, propose directly affect the project
Future and Option trading : generate interest on a certain timeframe for Future and Option trades.
Staking: get profit from staking token $CHNG
Gas Fee: $CHNG is used as gas fee for every transaction on the platform.
$CHNG basically has all the usual uses of a project token, but with the versatility that Chainge Finance brings, the number of tokens used as fees will be a pretty significant number, from which the value will also is gradually increased each quarter as the project conducts a token burn.
Token price $CHNG
In the last 10 days, the $CHNG token price has been x2 since the bottom (from 0.04174 on November 13 to $0.08491 on December 4). Trading volume also increased sharply compared to last week. The main reason for the recent strong growth of the project can come from the current cross-chain integrations starting to gain attention and take effect, with many improvements being continuously updated by the project on Twitter.
Project performance
The stability of the project is also partly reflected in the total value locked (TVL).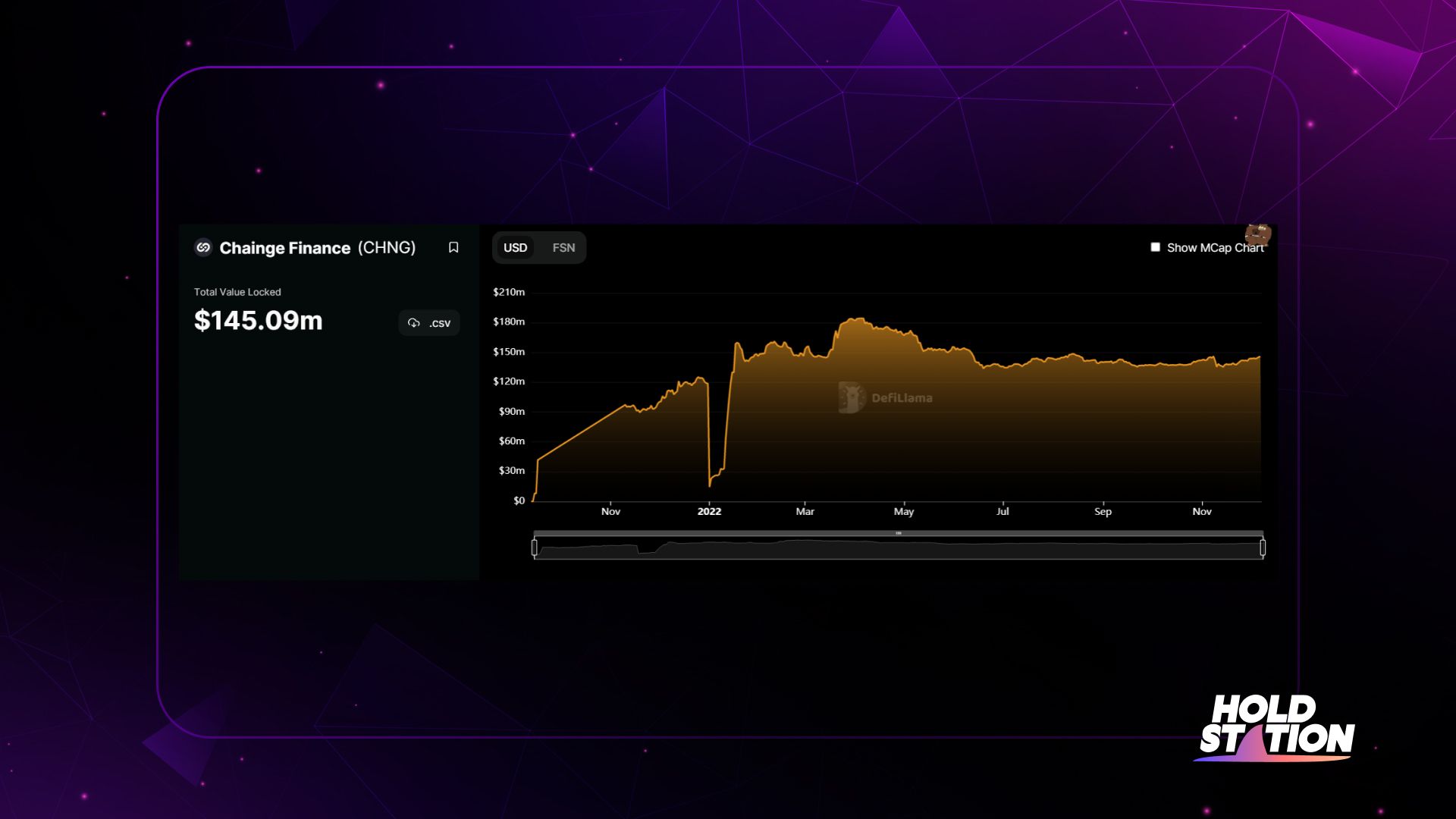 It can be seen that the project's TVL has been maintained at a stable level since the beginning of the year at 145 million USD, a figure much larger than the market capitalization of the project itself (only about 8 million USD - according to the report). CoinMarketCap). This also reflects that this project is being underestimated in terms of performance.
Personal opinion
From a personal perspective, Chainge Finance's integration of DEX exchanges is a trend like GMX, Dopex, constantly synthesizing new chains (currently, Aleph Zero could be the next candidate to be integrated into the project - according to the project's votes on Twitter) and the token is continuously burned as a quarterly commitment in the Whitepaper that has attracted users from these projects to know about the platform.
With many features brought, Chainge Finance's potential customer file will be very wide, from those who are new to the market with basic functions (create wallets, Spot transactions) to those who are new to the market, to functions for those has great experience (multi-chain liquidity aggregation, options trading). Chainge Finance has clearly shown the project's goal: expand as an 'all-in-one' service for all users.
All of the above shows that Chainge Finance's ambition is still being consolidated, the team is still trying to work and develop.
Summary
The current project is still cherishing a lot of plans for the future, this is a great motivation for investors to believe in the potential of the project. Will this be a giant that will explode in the near future?
Disclaimer:
The information, statements and conjecture contained in this article, including opinions expressed, are based on information sources that Holdstation believes those are reliable. The opinions expressed in this article are personal opinions expressed after careful consideration and based on the best information we have at the writing's time. This article is not and should not be explained as an offer or solicitation to buy/sell any tokens/NFTs.
Holdstation is not responsible for any direct or indirect losses arising from the use of this article content.