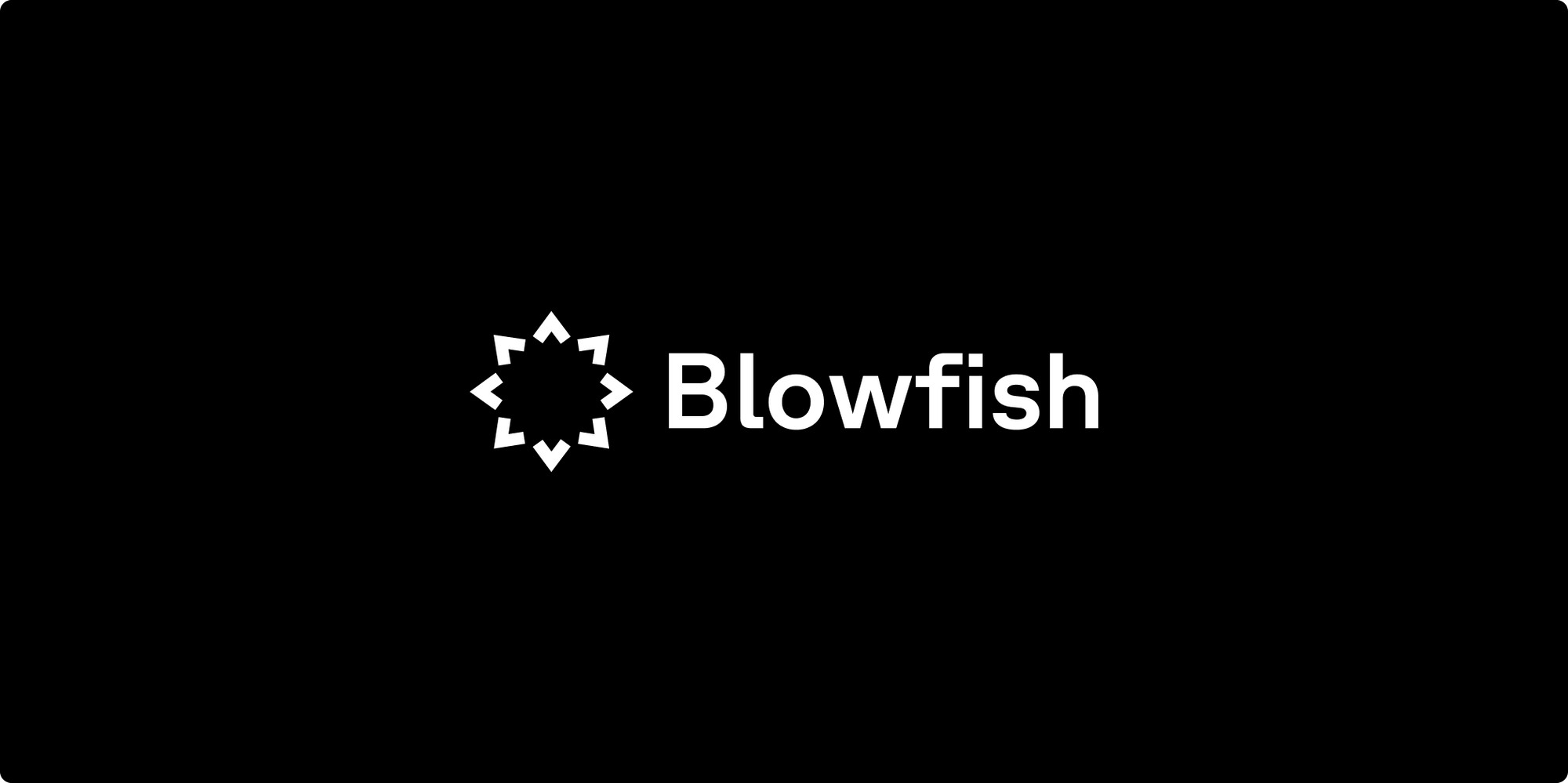 Frauds and scams are inevitable in the traditional financial market in general as well as the cryptocurrency market in particular. As the Web3 is gradually becoming enormous, fraud has also crept in and caused serious physical and mental consequences for investors, affecting the progress in building a futuristic Web3 environment. Since then, preventing such painful problems as frauds and hacks for Web3 in particular and the cryptocurrency market in general has been a matter of concern. Companies that create solutions and services that play a part in preventing these crimes will be able to attract large amounts of fund to invest in, and Blowfish is a part of the game. So let's find out with Holdstation what Blowfish is.
What is Blowfish?
Blowfish is a project that provides security solution and firewall for Web3 projects, especially for Web3 wallets, helping to protect project's users from malicious transactions such as phishing scams and hacks like DNS hijacking, software supply chain attacks, in real time. Blowfish will be a trusted firewall in the Web3 environment that protects Web3 wallets against malicious factors for wallet products and services.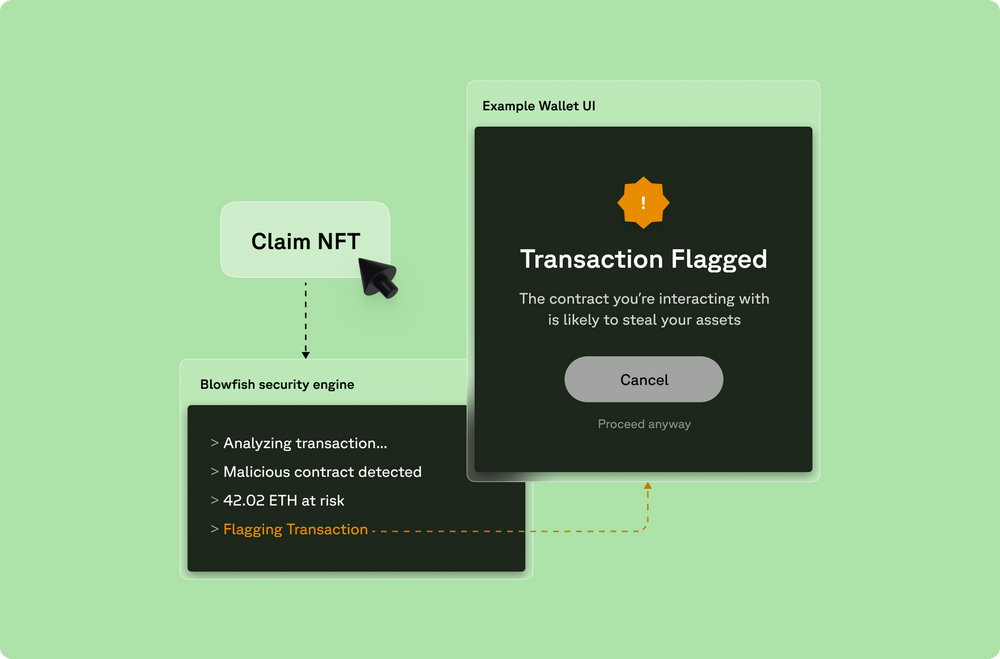 Blowfish features
Protect users against malicious transactions in real time
Minimize project interruptions and negative user reviews
Fight against frauds and scams, thereby removing support tickets from users to the project
Multi-chain support
Updating...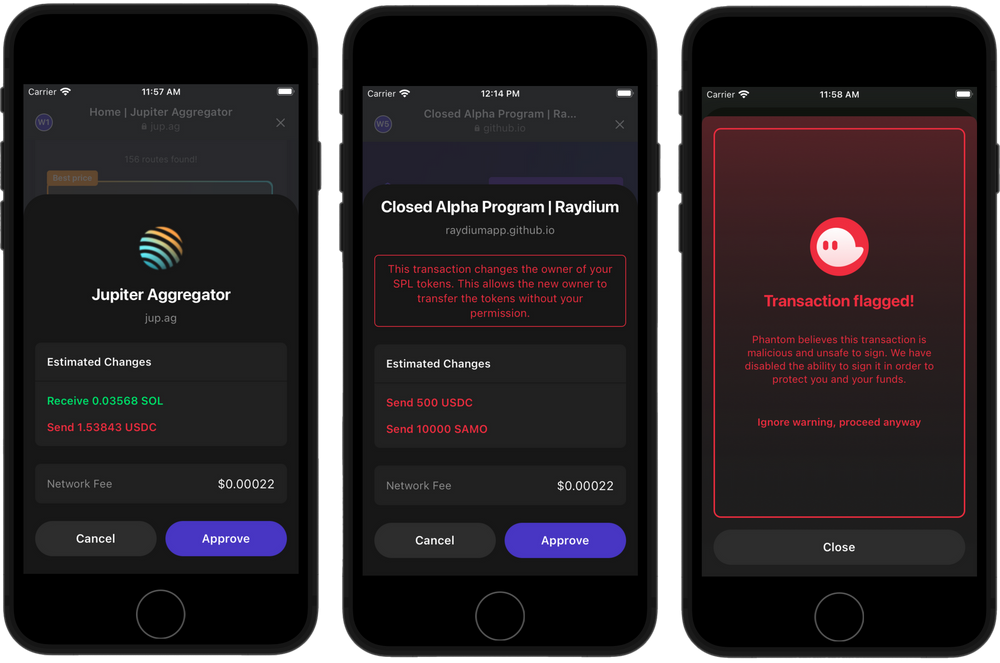 In addition, Blowfish has partnered with Phantom since April 2022 to help protect Phantom's users. Since integrating Blowfish's API, Blowfish has helped Phantom to scan over 125 million transactions and help prevent more than 11,000 fraudulent withdrawals from being signed by users.
Blowfish Team
Blowfish has a team of experienced engineers from major technology corporations such as Meta, and blockchain companies like 0xLabs and MakerDAO.
Updating...
Investors
Blowfish just finished its seed round with $11.8 million fundraising. In particular, the investment firm Paradigm is the leading fund in Blowfish's seed round. Besides Paradigm, Blowfish's seed round also included many other well-known investment firms such as Dragonfly Capital, Uniswap Lab Ventures, Hypersphere, and 0xLabs who also participated in this round.
There are also angel investors like Naval Ravikant, Nathan McCauley, Will Warren, Amir Bandeali, Francesco Agosti, Patryk Adas, Jeremy Welch, Steve Klebnoff, Raymond Tonsing, Jim Posen, John Johnson and many other names.

Currently, Blowfish has been running on significant blockchains such as Ethereum, Solana, and Polygon. The funds raised this time will be used by the project to expand its world-class developers to help remove hacks and scams from Web3 space, upgrade the project's fraud detection APIs also develop and extend the application of the project to other new blockchains.