Around March 2022, the founder of Yearn Finance and a developer with significant influence in the DeFi community, also known as the godfather of DeFi - Andre Cronje, left the Fantom project, causing this project's token to plummet.
However, on November 3, 2022, it was rumored that he had returned to the Fantom project after tweeting but later deleted it, and he also posted an article about the 2022 crypto winter on Medium at the end. October 2022. Besides, godfather Andre also added a .ftm domain to his Twitter profile.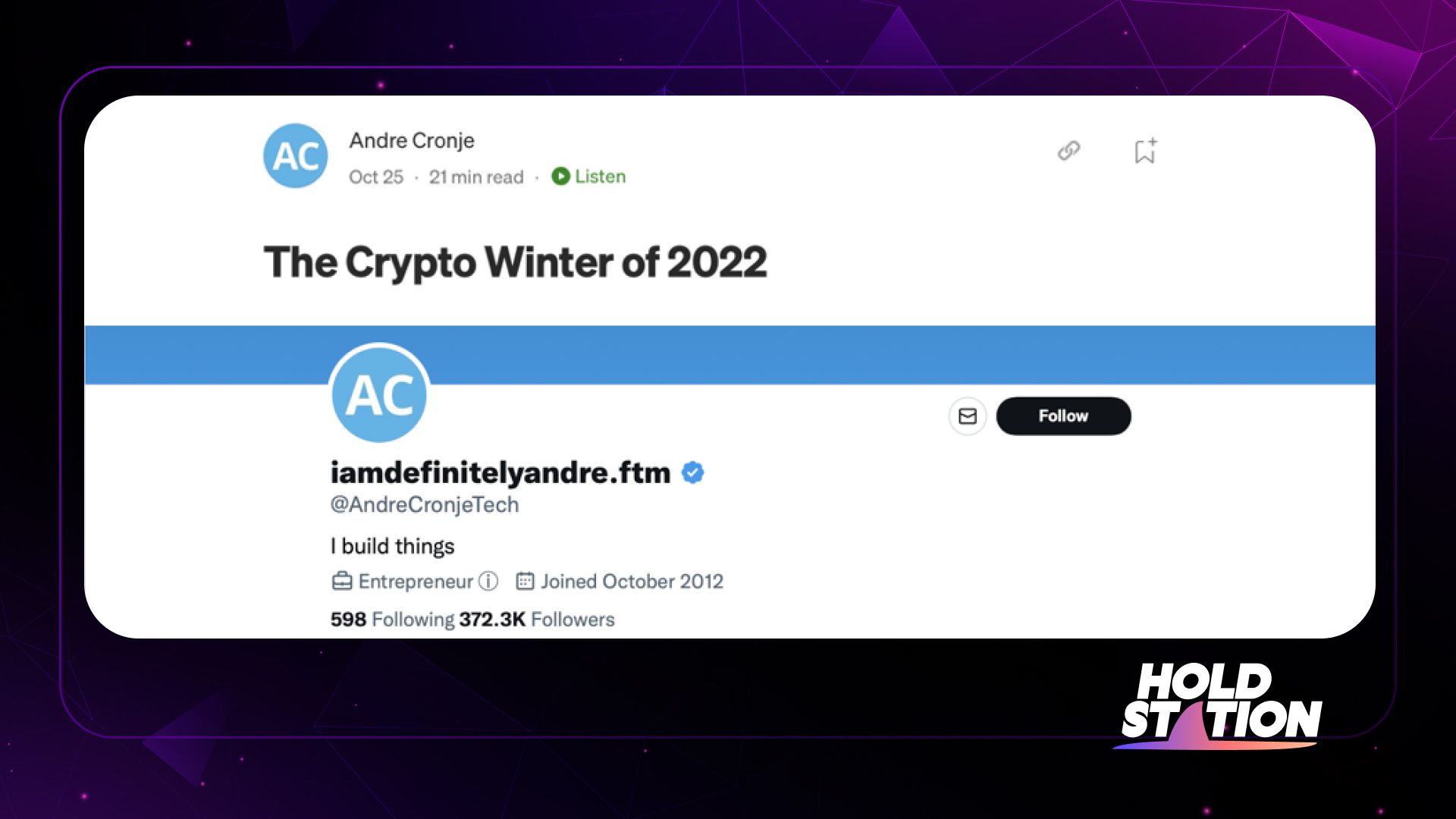 Financial And Milestone of Fantom Foundation
Based on Andre's Medium post, he revealed the financial situation of crypto company Fantom with the following critical milestones:
On June 16, 2018, Fantom raised 40 million USD when ETH was at $450-$700
In December 2018, Fantom sold ETH to USD at a much lower average price than when it raised. Therefore, Fantom went from 40 million USD to less than 5 million USD
Major expenses include $3,000,000+ in exchange listing fees and $500,000+ in "sponsorship fees" for "influencers." Fantom Foundation resolved never to pay for exchange listings or influencers again. Fantom learns to be extremely frugal, and ultimately marketing halts.
On May 7, 2019, Fantom had less than 2 million USD and 100 million FTM worth about 900,000 USD
In June 2020, launching COMP. Earning more than 20,000 USD/week from sUSD and 39,000 USD/week from COMP
In January 2021, assets of over 51 million USD, including FTM, with annual revenue of over 2 million USD
On February 23, 2021, sell 81,500,000 FTM tokens to Alameda for an average of $0.428831, worth nearly $35 million
As of September 2021, net worth is $263 million, excluding FTM
On January 5, 2022, Alameda wanted to cooperate but was refused
In May 2022, there was a loss of about 50 million USD due to the deep dump of treasury tokens in the bear market, such as BOO, CRV, YFI, CVX, and ETH tokens. However, Fantom still has more than $100 million in stablecoins in its treasury.
As of November 2022, Fantom's existing assets include over 450 million FTM tokens (buyback program), over $100 million in stablecoins, $100 million in crypto assets, and $50 million in non-crypto assets.
Income and Revenue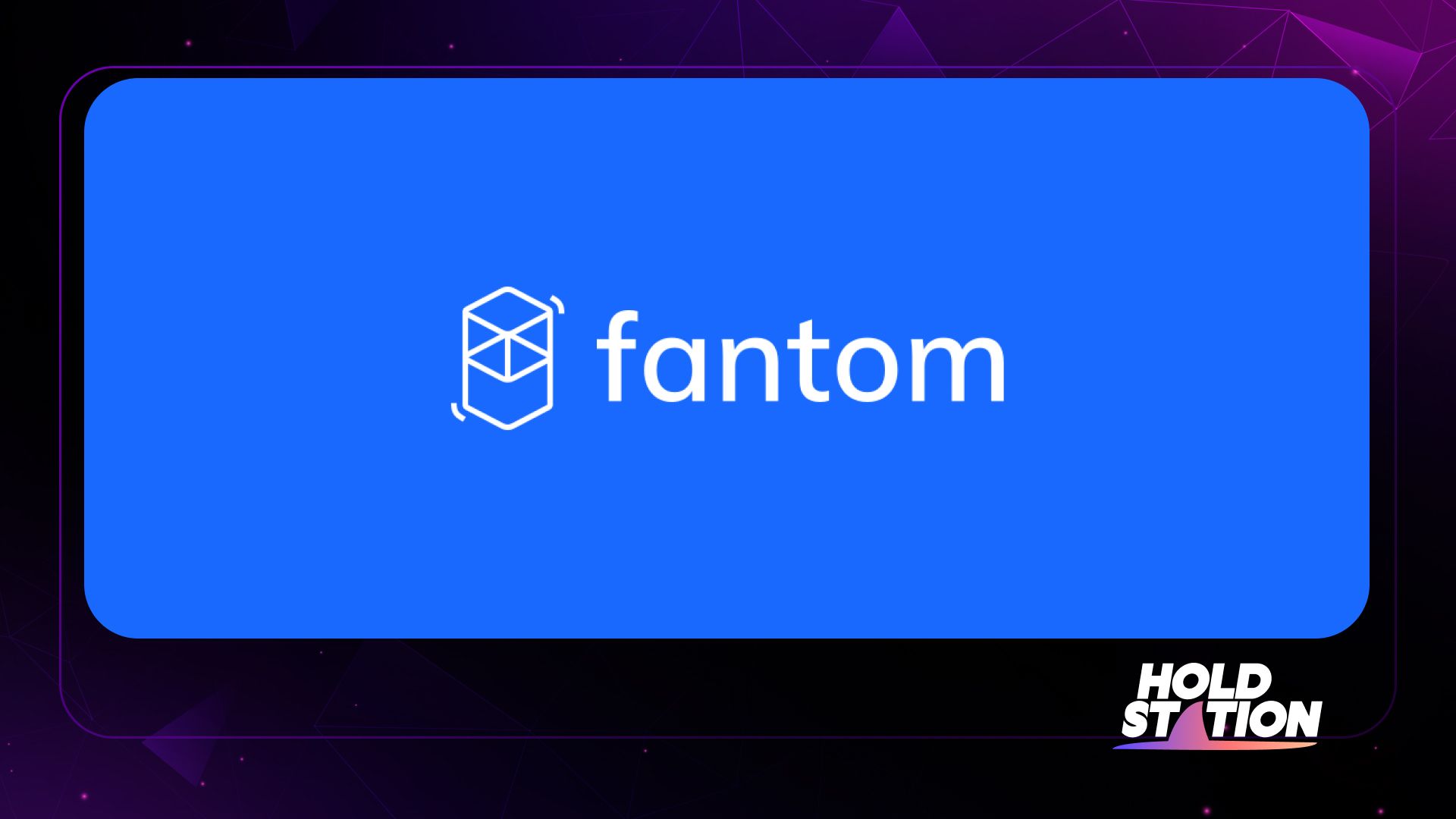 Besides the memorable milestones, Andre also announced the huge earnings and sales of Fantom:
Fantom operates nine validators with over 60 million FTM staked, and Fantom Foundation earns over 4 million FTM per year
Fantom authorizes about 60 million FTM to validators and makes about 4.1 million FTM per year
Fantom earns 10% transaction fees on the Fantom ecosystem with 30,000 FTM daily transactions bring in more than 1 million USD per anum
DeFi revenue is nearly 6 million USD on Fantom and Ethereum ecosystems
Fantom earns more than 10 million USD annually, and Andre Cronje commented that:
"Fantom's cash flow is positive and expanding."
Advice From The Godfather of DeFi - Andre Cronje
Don't try to compete with competitors for "integrations," "listings," or "partnerships."
We prefer buying our tokens and don't "sell" our tokens for "partnerships".
If your entire revenue model is selling your token, you are doing a disservice to yourself, your blockchain, and your supporters.
Unlike most competitors, Fantom Foundation owns a relatively small amount of FTM. Most comparable L1 own between 50% — 80% of their token supply. At launch, Fantom owned less than 3% and now owns more than 14%.
In addition, at the end of his Medium post, Andre Cronje also quoted two sentences that could mean that crypto is dead, let's build crypto together and make crypto last.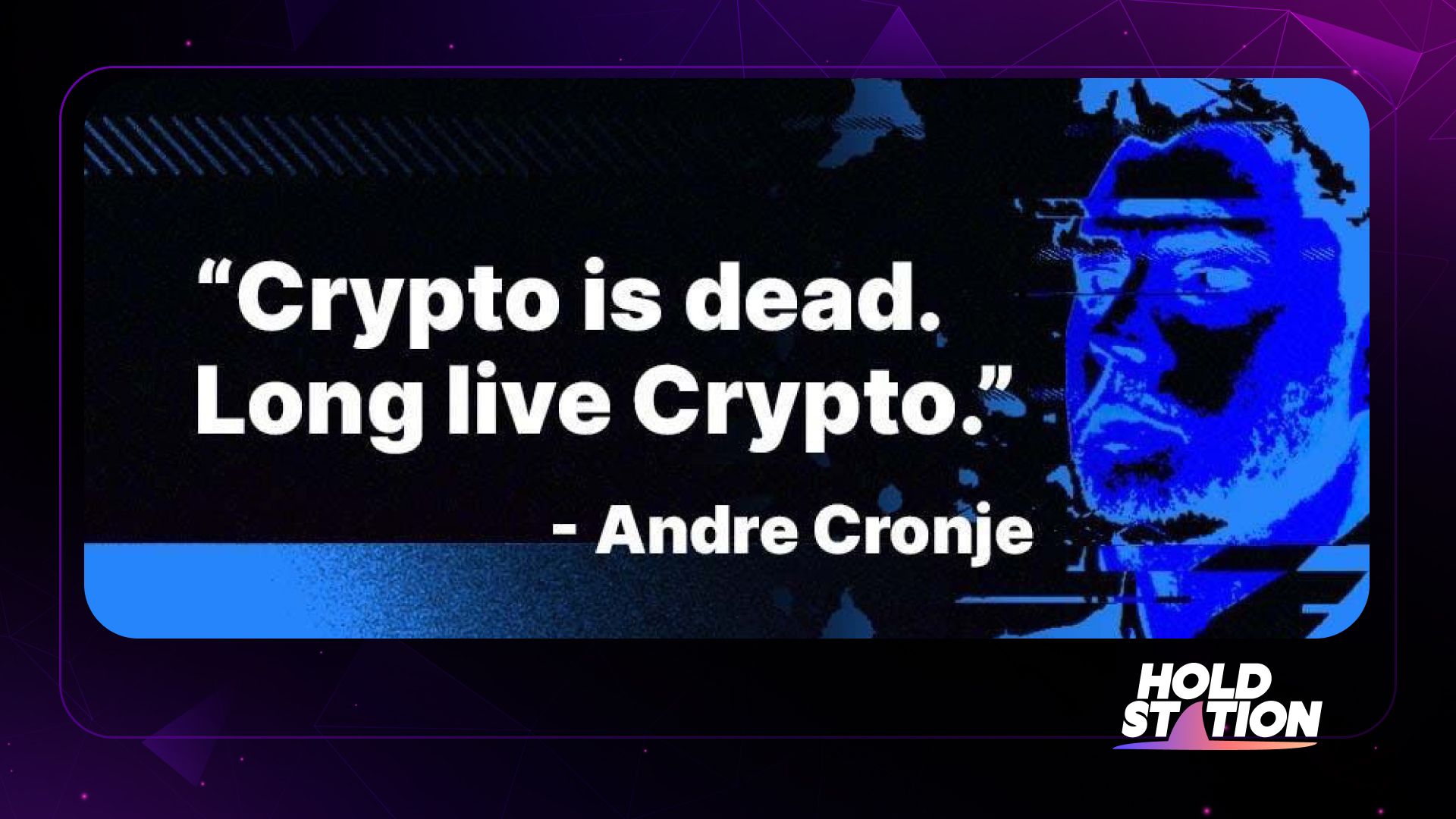 Fantom And Potential Projects In The Ecosystem
Fantom (FTM)
The Fantom network's primary token is FTM. FTM secures the network through staking and governance, payments, and fees.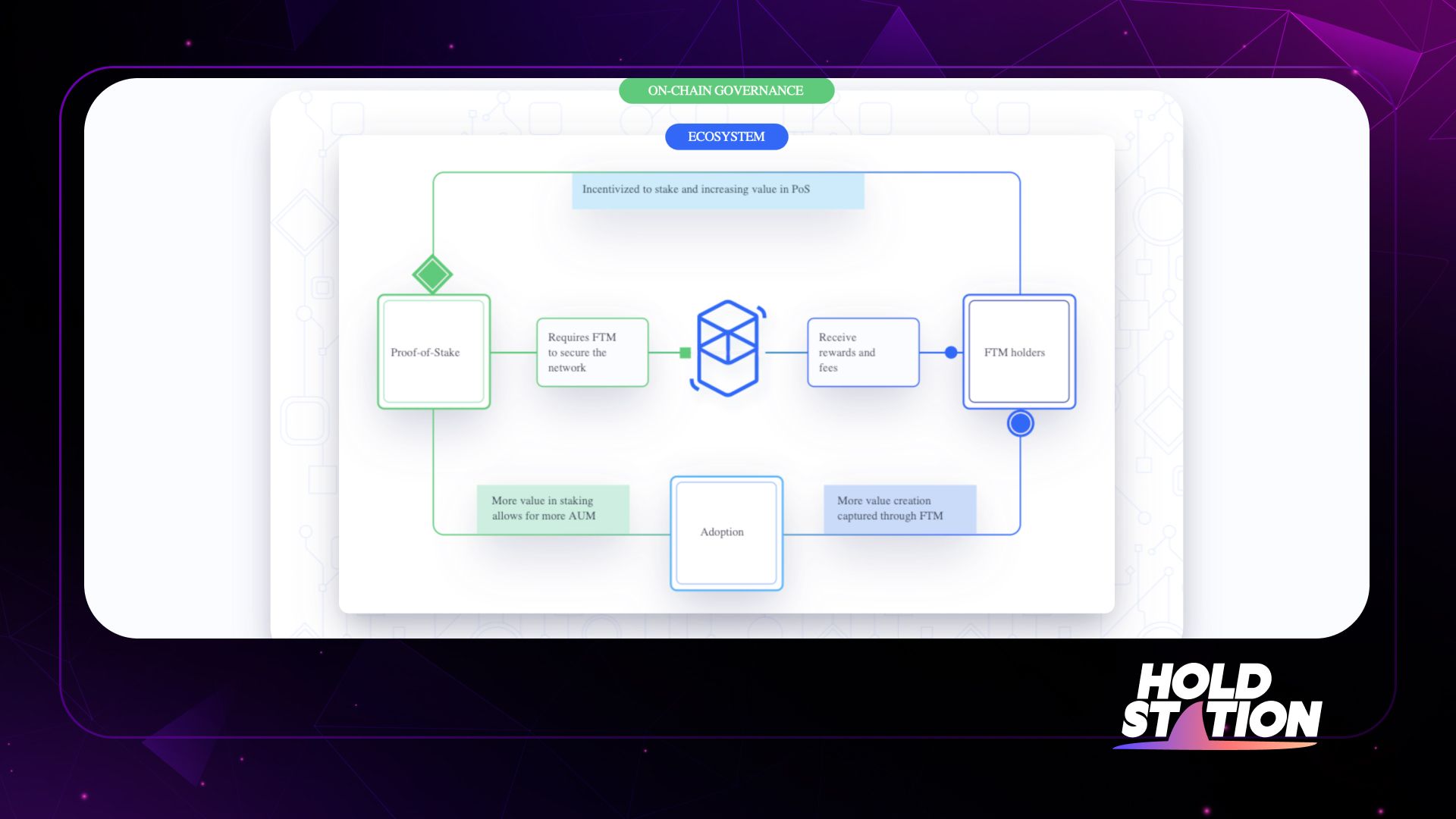 FTM was trading around $0.216 at the time of writing, with a 24-hour trading volume of more than $200 million USD.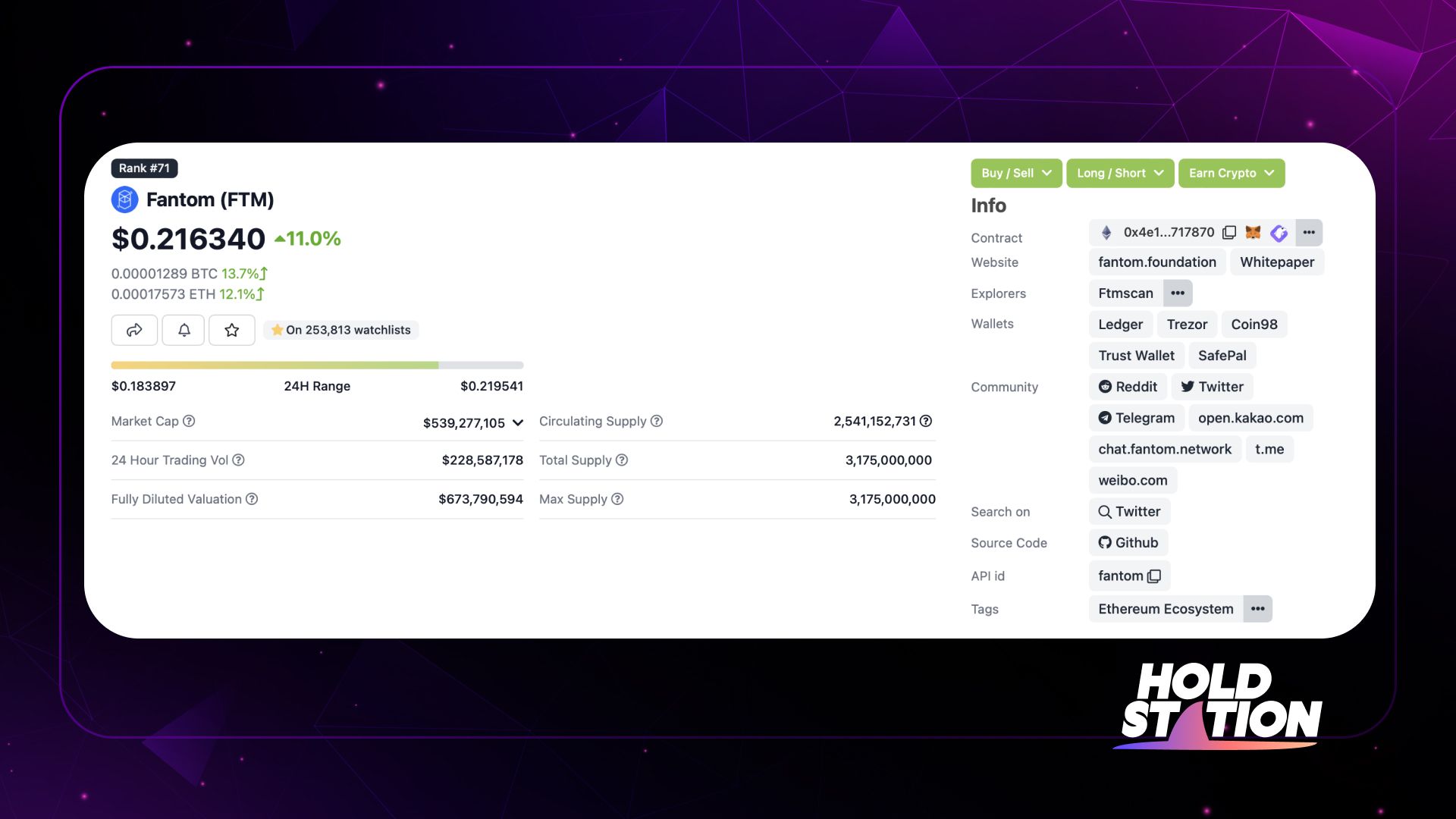 According to Coingecko's tweet, FTM token of Fantom is up 17.2% after the latest article revealing Fantom Foundation owns $340 million in assets and earns more than $10 million per year.
SpookySwap (BOO)
SpookySwap is the Fantom decentralized exchange (DEX) with the highest total value locked (TVL). Users can use Fantom's speed to swap tokens for low fees. Meanwhile, farms, staking pools, an asset bridge, and SpookySwap NFTs distinguish this project from others.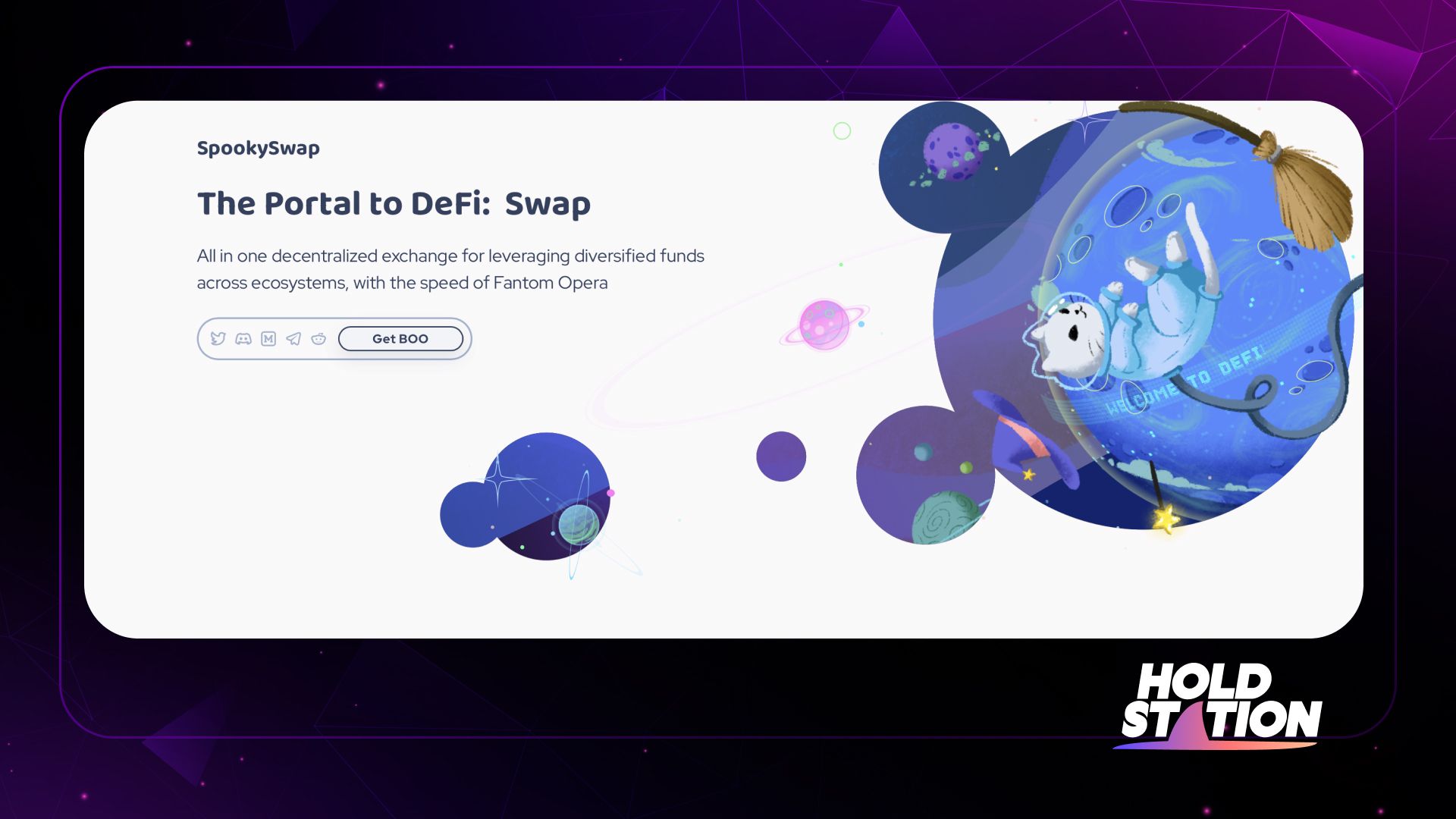 The SpookySwap token is called BOO, and its holders can make governance decisions. BOO tokens can also use to stake and earn rewards. BOO token has a limited supply, and a portion of the SpookySwap fees are used to purchase BOO to pay out bonuses. If SpookySwap remains popular, BOO could become a valuable asset.
Scream (SCREAM)
Scream is a lending protocol and the second-largest project on Fantom by TVL. Scream, inspired by similar Ethereum platforms such as CREAM Finance and Compound, provides decentralized lending and borrowing using cryptocurrency as collateral - with high liquidity and incentives that provide users with the best profit.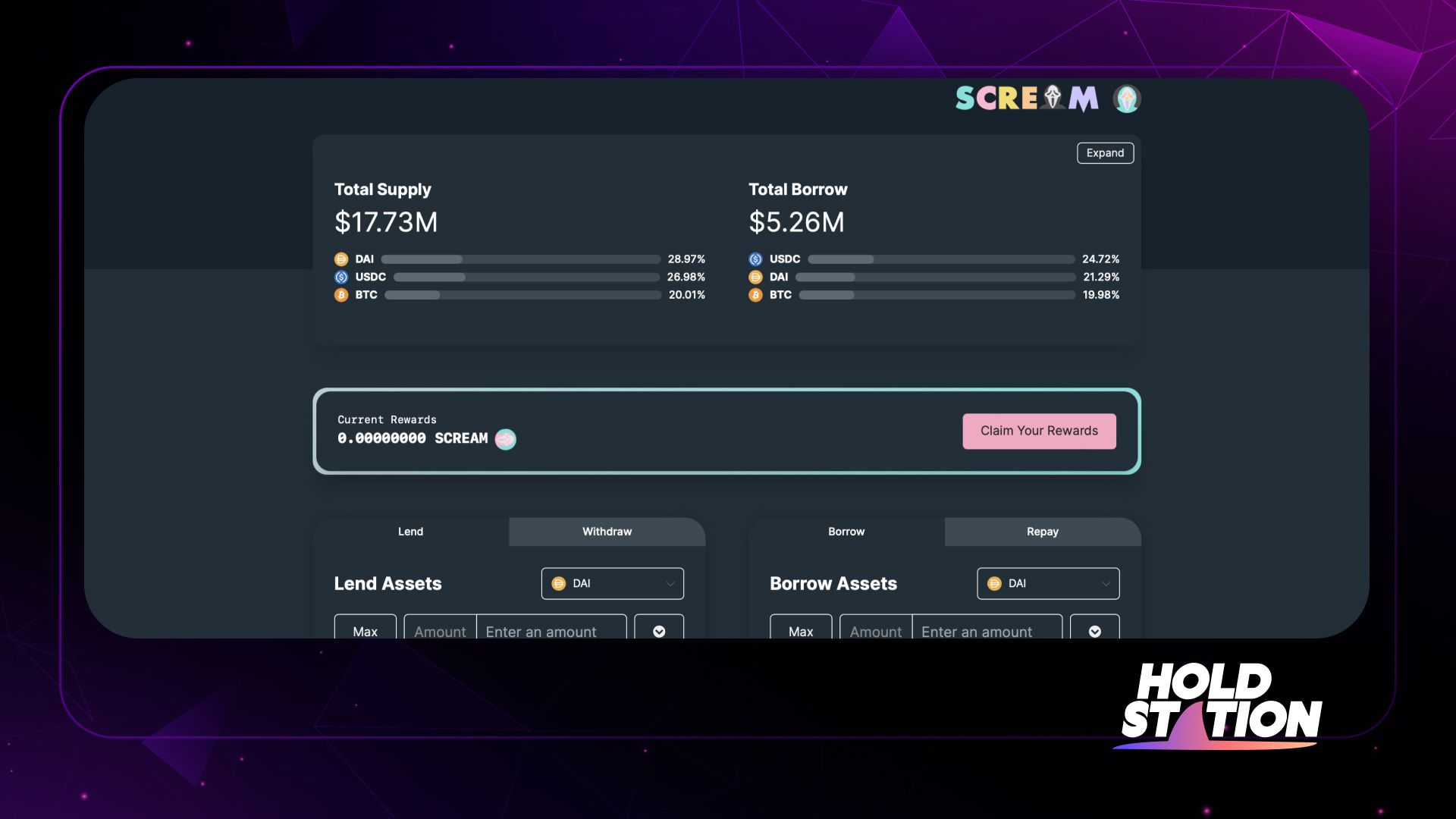 Scream lenders and borrowers are rewarded in the protocol's SCREAM token. They can also stake their SCREAM via the platform to earn additional rewards. Scream could be a popular lending platform with a valuable token, with a capped maximum supply of 2 million SCREAM and half allocated as rewards to incentivize users.
Tarot (TAROT)
Tarot is a decentralized Fantom project that offers peer-to-peer money markets where lenders can earn interest without incurring temporary losses, and borrowers can use LP tokens as collateral while earning more through leveraged yield farming. Users can also use automated strategies to stake tokens and earn yield across multiple lending pools.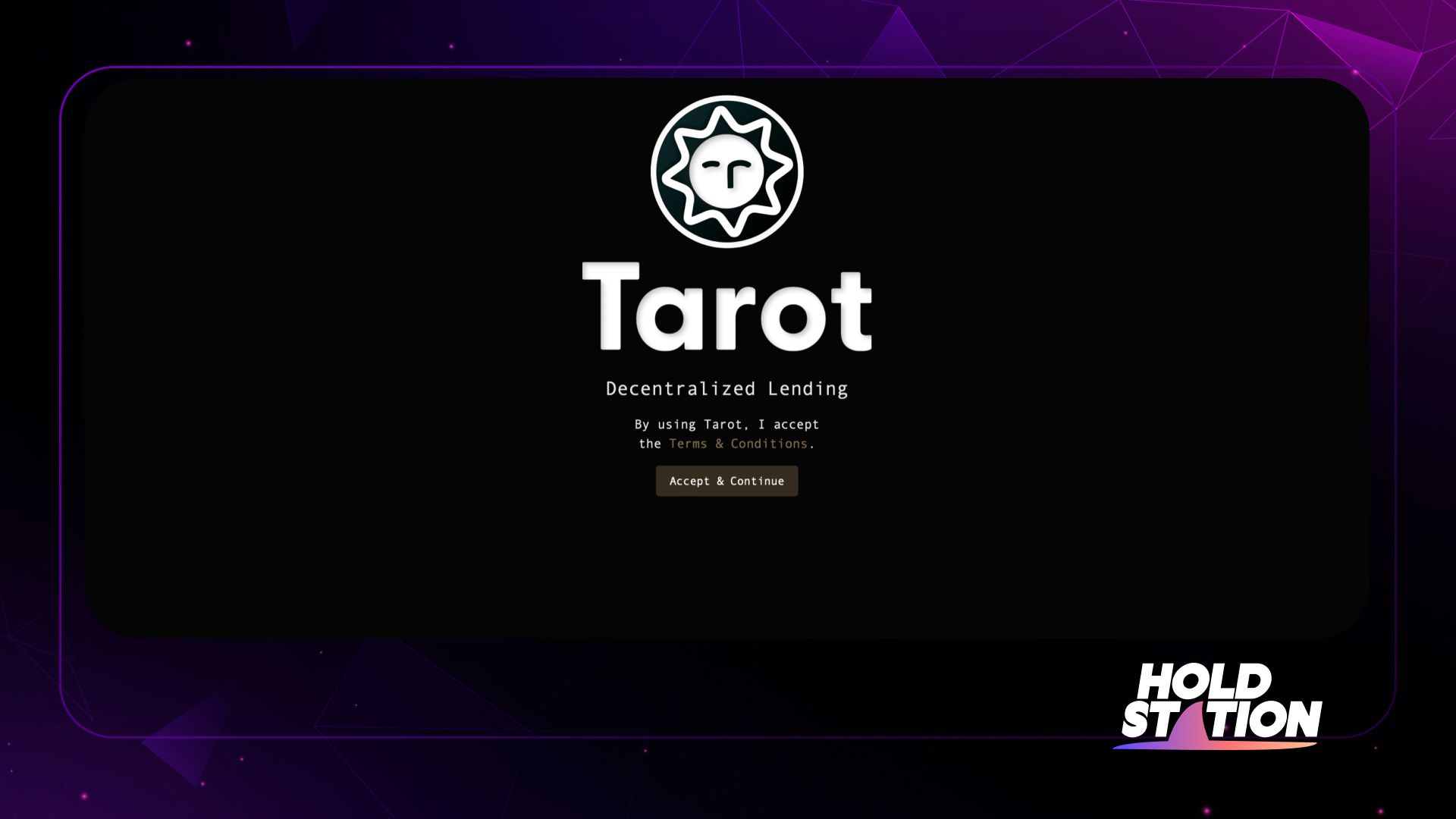 With TAROT - the protocol's governance token - the Tarot community can shape the project's future. The user could stake TAROT to earn rewards and vote on important parameters like interest rates and fee distribution. This utility could make TAROT a cryptocurrency to keep an eye on in the DeFi space.
Personal Opinion
In the case of Andre Cronje returning to Fantom, it can be a positive signal for the Fantom community in particular and the crypto community in general because, before the last crypto winter, a series of high-ranking employees of the crypto companies resigned to the regret of the community. In the scenario, the DeFi godfather rumors are back again, which could signify that the crypto winter is coming to an end and will spur projects to grow.
Besides, he also showed the community that the operation and expansion of the Fantom ecosystem are very positive, with impressive cash flow growth even during the crypto winter period. From there, Fantom (FTM) and leading projects in the ecosystem can grow not only in the present but also as hidden gems in the Fantom ecosystem.
Summary
Fantom is one of the very developed ecosystems in the current bear market period. In addition, Fantom Foundation also has DeFi godfather - Andre Cronje, in the project development team, thus promising Fantom is still one of the potential projects in the next uptrend cycle. Andre also shares with the community tips to help the project they are developing to avoid bankruptcy, like the past series of crypto companies like 3AC, Alameda, and FTX.
Disclaimer:
The information, statements and conjecture contained in this article, including opinions expressed, are based on information sources that Holdstation believes those are reliable. The opinions expressed in this article are personal opinions expressed after careful consideration and based on the best information we have at the writing's time. This article is not and should not be explained as an offer or solicitation to buy/sell any tokens/NFTs.
Holdstation is not responsible for any direct or indirect losses arising from the use of this article content.