$SUSHI is the token of SushiSwap, one of the largest DEXs on Ethereum and the entire crypto market. Initially, the project was created as a fork of Uniswap but improved, an AMM DEX with cheaper fees than Uniswap and more community activity since the scandal with former CEO Nomi.

Reasons for price increase
In just the past few days, Sushi has suddenly increased by 35% during gloomy market. The reason is said to be that the Goldentree fund suddenly invested a large amount in Sushiswap. Goldentree is a large global investment fund, with total assets of nearly $50 billion. The fund was established in 2000 and has investments around the globe, recently the fund started to expand into the crypto market. According to Goldentree, the fund believes that Sushi V2.0 has great potential and will be a long-term investment of the fund in this market.
That's from the fund's announcement, but do their actions match their words? Checking Goldentree's wallet can see that the fund bought a total of about 5.3 million SUSHI ~ more than $7 million between September 14 and October 7. The entire amount of this $SUSHI was immediately staked on Sushiswap. With the usecase of staking to receive voting right and share the revenue of $SUSHI, this action clearly shows the true investment intention of Goldentree.

Will SUSHI continue to increase?
It is easy to see that the token has increased because of the expectation from this announcement, for a more objective view, we need to look at the on-chain data. According to Nansen, the ratio of $SUSHI staked remained stable at around 27% for the last 8 months. After the Goldentree stake, the number only increased to 28% ➡ Meaning this has almost no impact on the supply and will not have a big impact on the token price.

Looking through the big shark wallets holding $SUSHI, we see 2 main trends, trading wallets and long-term token holding wallets.
Trading shark wallet
Below is a typical trading wallet of KOL @DeFi_Brian, NFT project SoundMint Founder, also Animoca Brands advisor. The wallet bought more than 100,000 $SUSHI ~ 130,000 USD after the news about Goldentree. Currently profitable and has sold 3/4 of the tokens.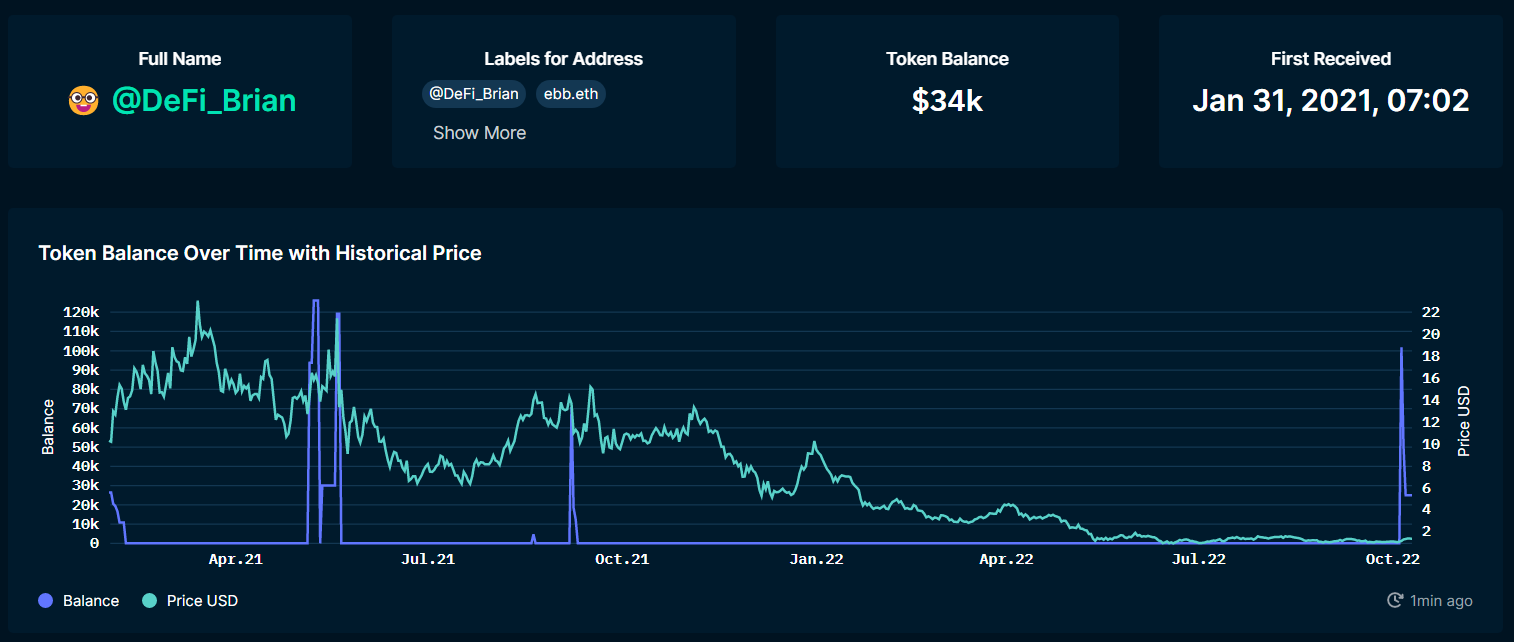 The next wallet is a wallet that has good trading experience and continuously trades with $SUSHI, each time this wallet sell token, there is a strong downward trend. The last time it bought 313k $SUSHI ~ 300k USD was right before the pump. Currently also has sold 1/2 of the token.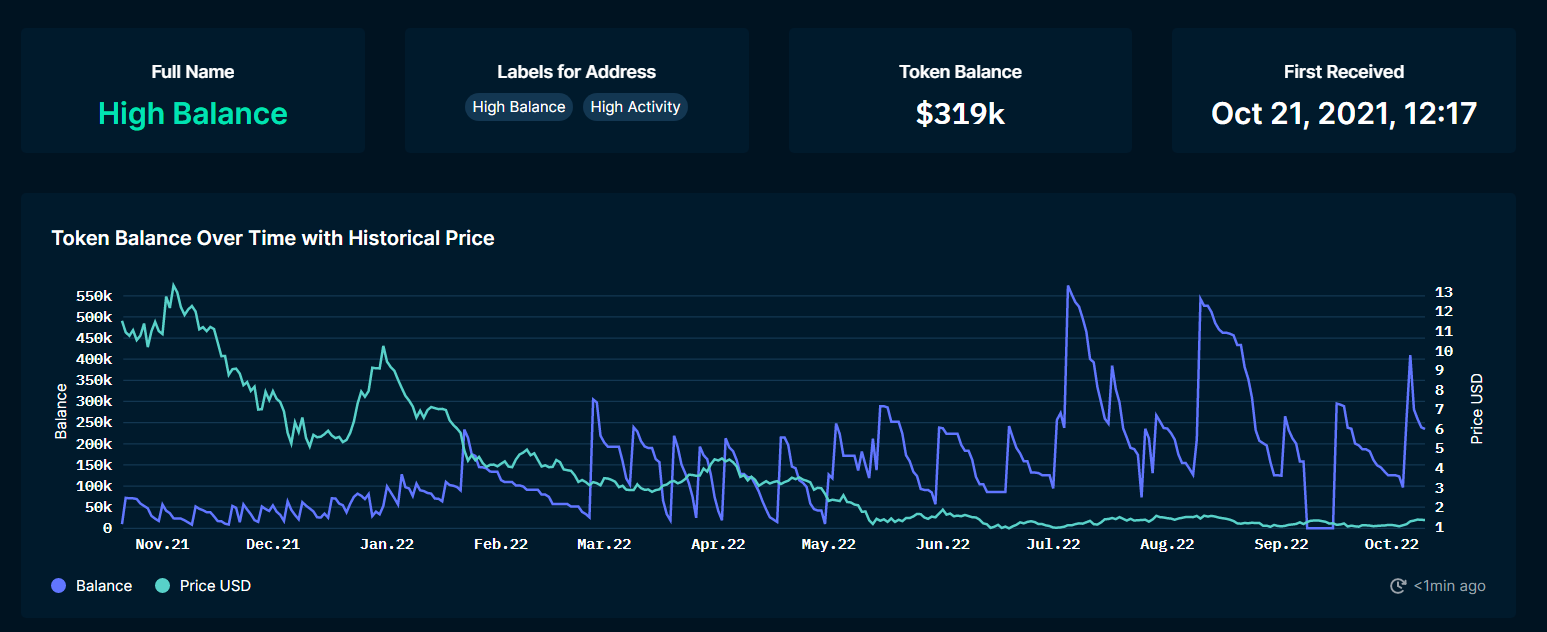 Long-term hold shark wallet
Along with that, many wallets have also moved to accumulate more $SUSHI since Goldentree's announcement. For example, the wallet below held about 250k tokens before and then added more than 500k SUSHI on October 7th. Currently, the total wallet holds 1 million dollars of SUSHI.

A series of 3 wallets below have all collected $SUSHI since February and are still holding until now. In my opinion, these could be 3 wallets from the same owner, divided to accumulate tokens. Since all 3 wallets bought from Coinbase with similar amounts and time.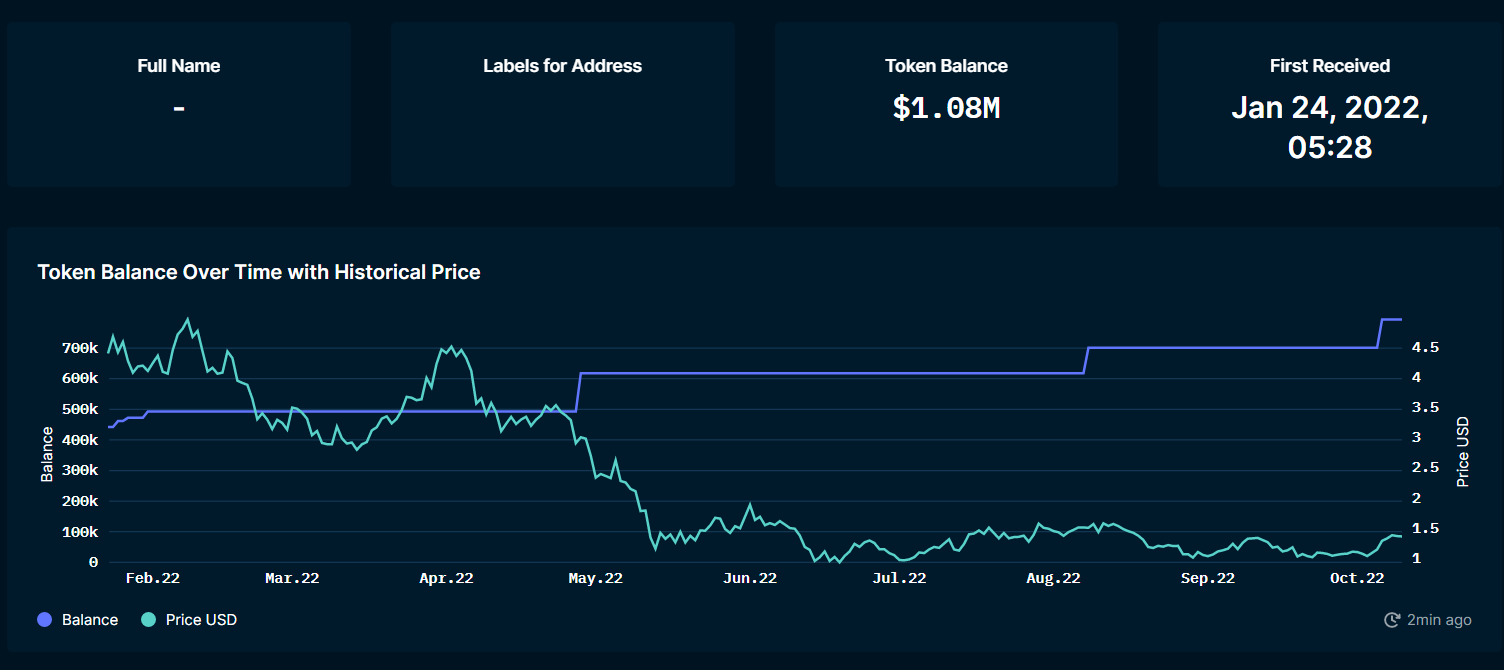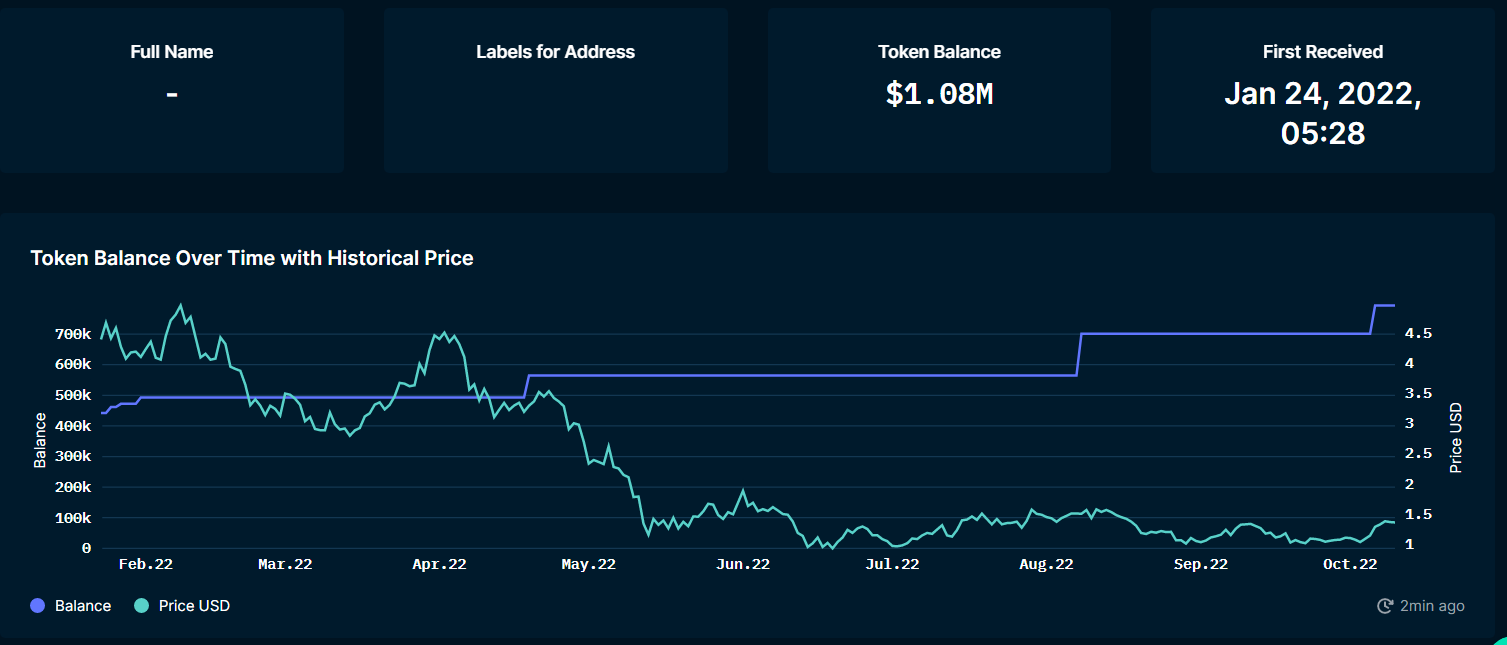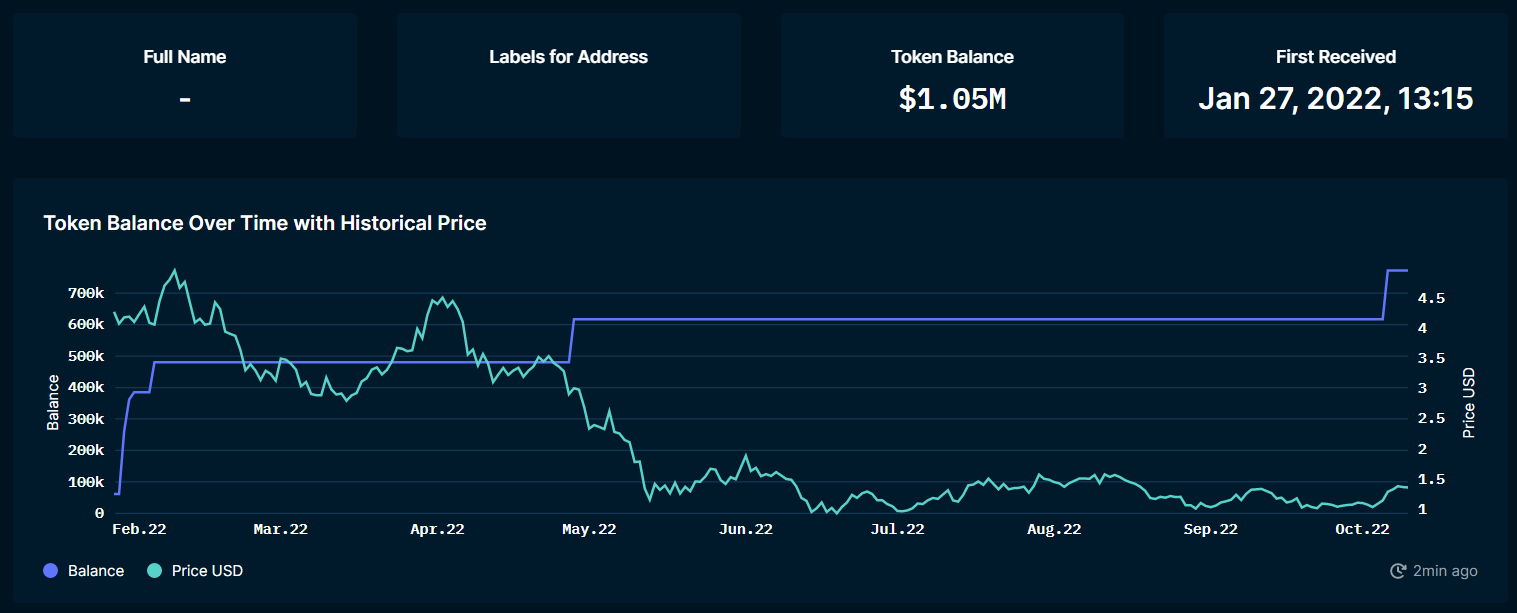 After the announcement of Goldentree news, 3 wallets also took action to buy more tokens. Currently, the amount of $SUSHI these 3 wallets hold has reached 3 million dollars.
Also, wallet 0xa41e77a15ec550ccc3b67c9cfeecb5ea2e2d2ae2 is a new wallet created just to collect $SUSHI. The wallet bought nearly 95,000 tokens from Huobi on October 7, it is not clear whether the wallet intends to hold for a long time or sell it.
Summary
It can be seen that the sharks as well as the Goldentree are looking forward to the long-term potential of Sushiswap. This pump is reasonable and Sushiswap should be in long-term watching list. However, in the short term, the trading shark has shown signs of taking profits, may actively short or should not FOMO follow $SUSHI anymore.