NFT Storytelling is currently a very "hot" keyword on social networks when mentioned by influential figures in the NFT market. This reflects the attractiveness of this model with its ability to create a new wave in the Metaverse landscape.
Storytelling is simply a way of telling stories with unique content, from which to create series or movies that contain value, such as Toy Story telling about the journey of a cowboy gradually growing up, not merely a toy that comes to life when humans are not present. Behind each plot, there is a meaning and color of its own, thereby spreading and creating a community as well as bringing about "terrible" economic benefits.
If in the past, the power to build a story was mostly concentrated on one person or a few publishers, what if the whole community could join hands to create a product and most especially have NFT's involvement? Let's find out with Holdstation through the analysis below!
What is Storytelling NFT?
Storytelling NFT is the community-building form of NFT collections, a project that allows community members to directly participate in the creative aspects of the collection. They can then write their own stories, narrate what goes on behind the NFT in the collection, or come up with ideas for how the character model or commercial exploitation will play out. And if successful, well received by the community, they will be published as a work.
This form has appeared since the 2020s but started to emerge from around September 2022 and is still maintaining its attraction, there have been more than 100 NFT projects launched using this method.
The potential of Storytelling NFT
Community culture
The first value that can be mentioned that Storytelling NFT brings is building a sustainable community. It can be seen that so far in the fields of politics, religion or culture or memes, the "story" told can be considered as a prerequisite for creating a community, starting with attention. , interest, beliefs and thereby expand as well as maintain.
At the same time, Storytelling NFT empowers the community to create, creating cohesion among members, as they can forge a connection of each other's stories to sketch the world of the collection. In addition, empowerment can help reduce pressure on developers when they don't necessarily have to create a storyline to satisfy the entire fanbase like traditional works. When many traditional works have received a lot of criticism from the community when giving an inappropriate character development or ending, such as Games of Throne, How I Met Your Mother, ...
With the limitless creativity from the community, this form can also help the works or projects can live forever with time and unlimited scalability, once the project has enough foundation.
In traditional literature, for example, H.P. Lovecraft's Cthulhu Mythos universe was originally built with the author's stories, and even after his death in 1937, these stories continued to be written and Continued creation by Neil Gaiman, Guillermo Del Toro, or other authors interested in the Lovecraftian universe to this day. Or like the famous Dungeon and Dragon game, first released since 1974, DnD only provides a rule book system and lets players create their own adventures. However, this game still lives well, lives well with a strong fan base to this day.
Community is one of the important factors to decide the success or failure of the project. Creating and maintaining a group of supporters will ensure longevity as well as virality thanks to the power of the crowd.
Benefit of economic
A strong community is one thing, so from an investment perspective, do projects like this generate attractive profits? The answer is absolutely yes. The works that have been successful and published will have great economic potential.
First , about the possibility of commercial exploitation. That means we can develop other products around the content of that story. For example, Harry Potter, originally a series created by JK Rowling with a book sale of more than $7.7 billion Adapted to a movie and continues to bring in "huge" revenue of $8.5 billion Do n't stop there , the accompanying toys and tapes also brought in more than 9.3 billion USD. Not to mention fashion products or items are also a "fat" source. Thus, from a series, the related derivative products have helped multiply the original revenue many times.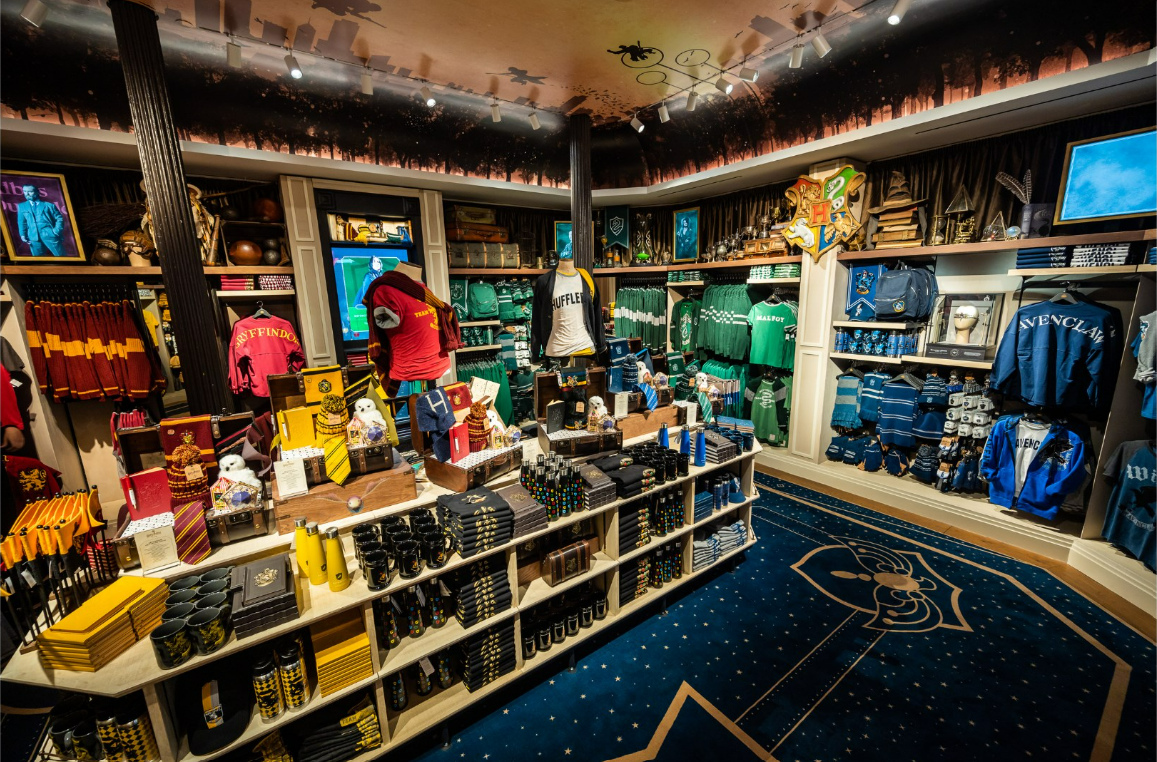 In the NFT market there are already similar products implemented. CryptoPunk is a case in point with a large community, this collection of Tiffany necklaces designed by these characters was immediately "sold out". With only a built-in culture that resonates, when adding a storyline, the scalability will be much greater.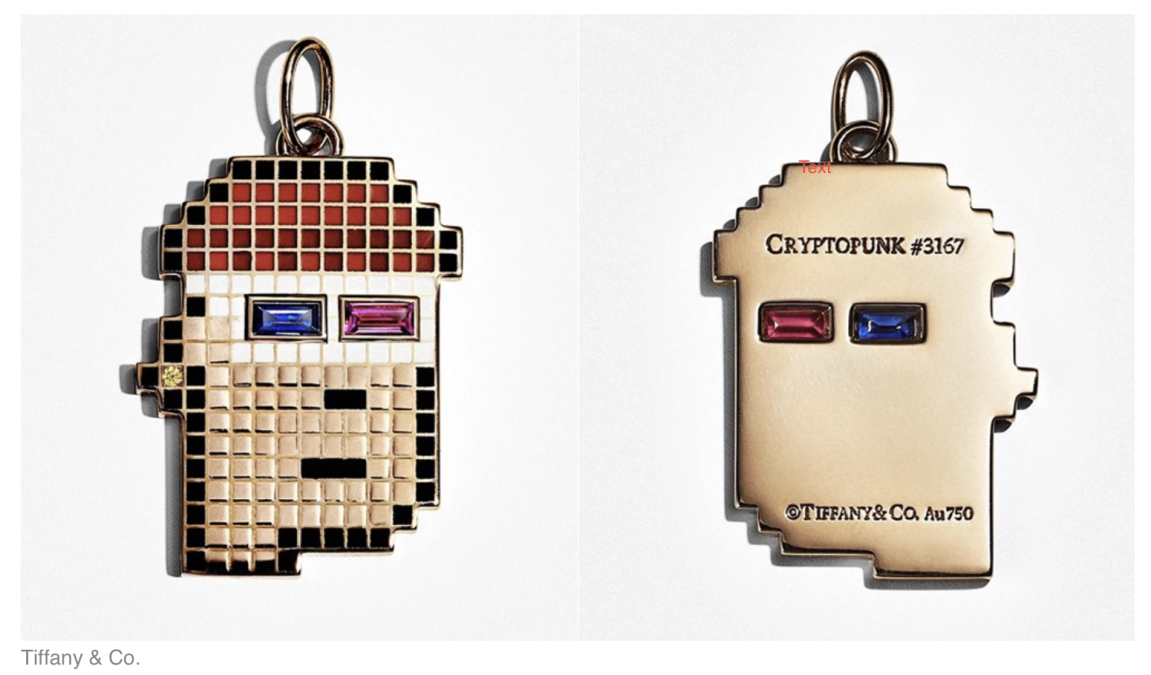 Second , the application of NFT in the model will help artists as well as investors receive royalties in a more fair and attractive way. In addition, the income through each transaction on the secondary market is also a bargain when investing.
Not only that, the big boys in the entertainment industry have also noticed and taken steps to prepare to enter the metaverse and NFT universe. Recently, Walt Disney - the world's largest multimedia and entertainment corporation - posted a recruitment advertisement for a lawyer in charge of the Metaverse and decentralized finance segment.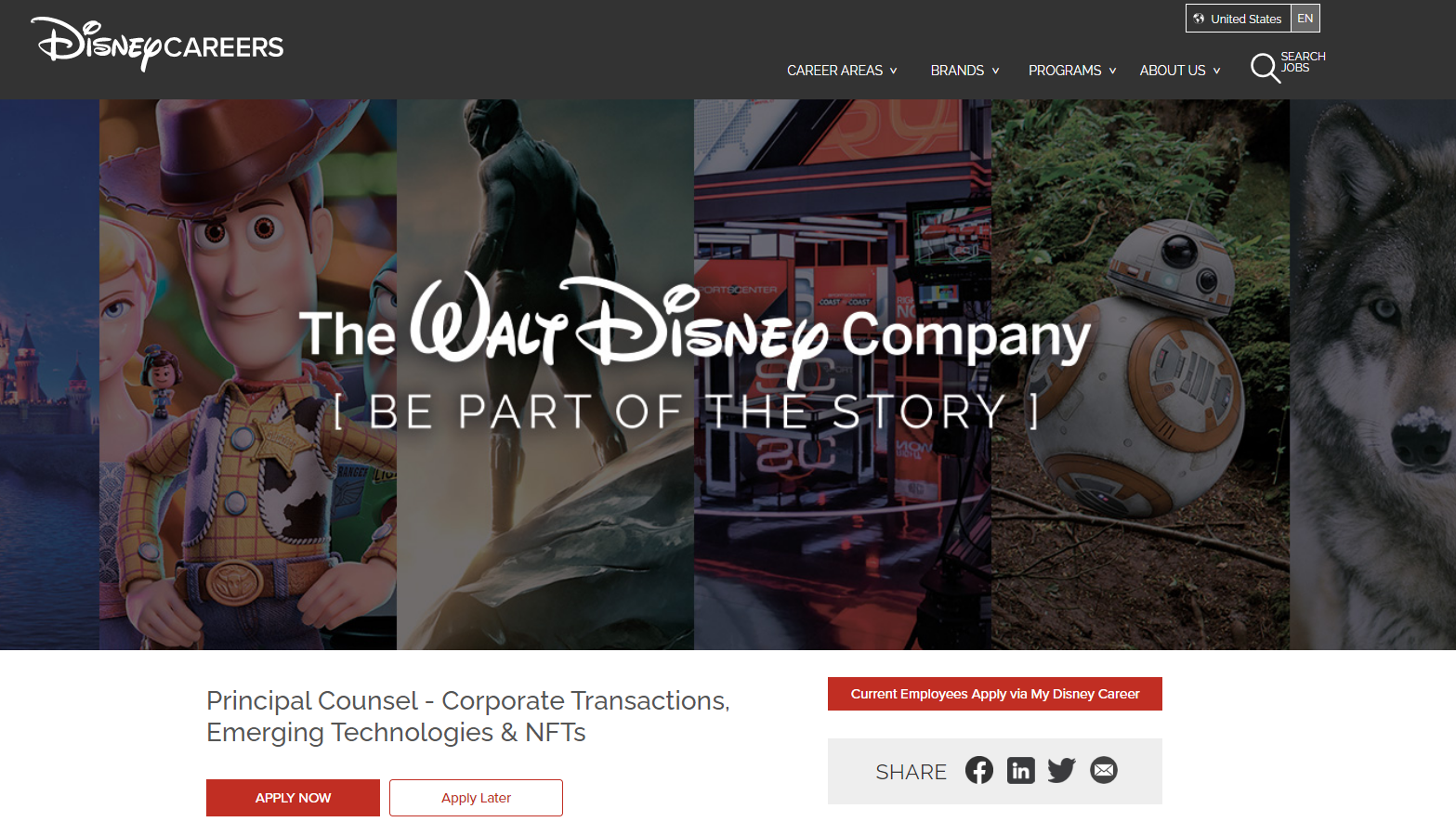 In addition, CEO Bob Chapek also shared about Disney's ambitions and long-term plans in applying these new technologies. With the participation of big names, storytelling will reach a promising new generation.
Barriers NFT Storytelling
However, Storytelling NFT also has disadvantages. Also coming from the creativity of the community, the project can be overloaded because there are too many ideas. And when the project grows long enough, the content appears in the project is too much, can the project ensure consistency and attractiveness in it? Or enough to make the information system logical and user-friendly for newcomers to continue the project expansion process? When even big publishers like DC or Marvel are facing this problem and have to reboot their comic universe many times.
Outstanding projects
This narrative wave stems from the Bored and Dangerous project initiated by Jenkins The Valet, with direction from the 6942 members of "The Writer's Room" and a novel written by 10-time author Neil Strauss. New York Times Bestseller Award. Currently Bored & Dangerous has a floor price at 0.27 ETH on OpenSea.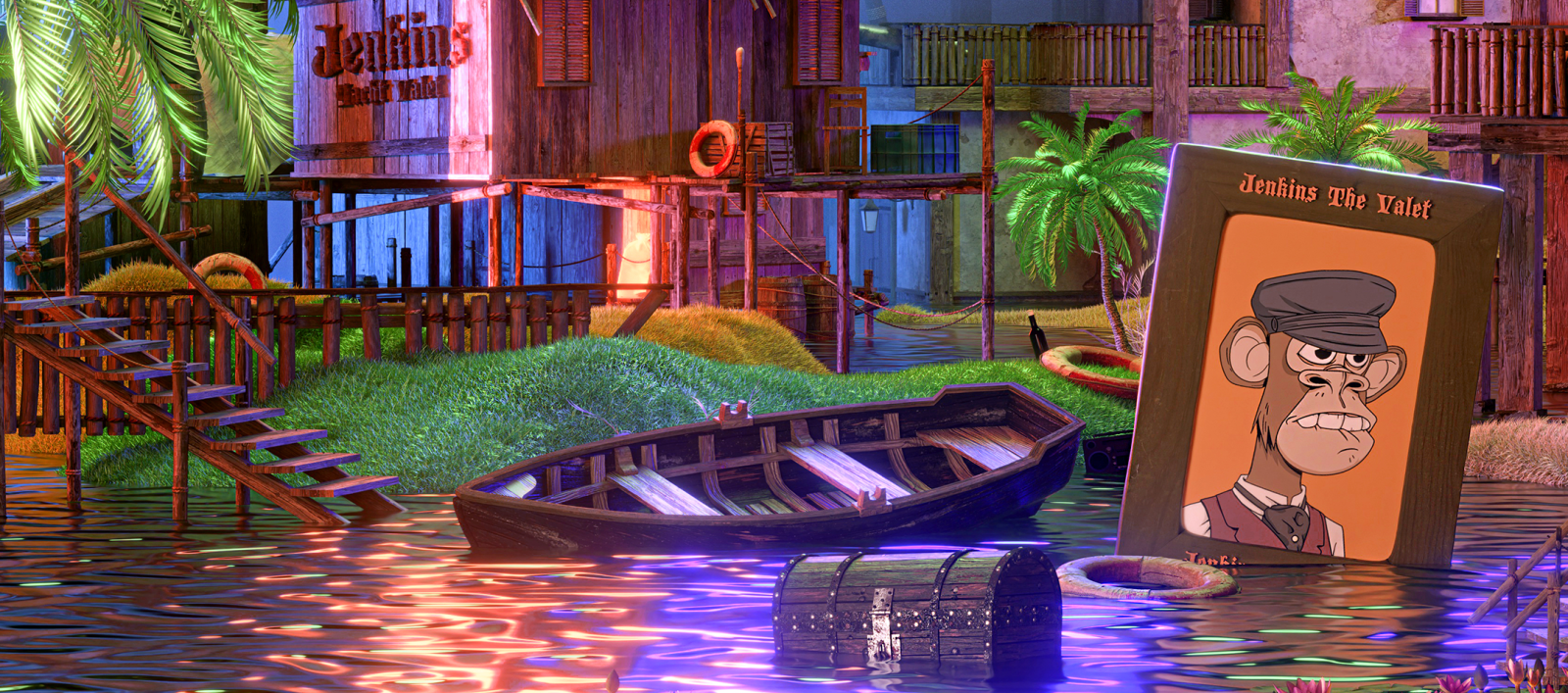 Besides, if you are interested in Japanese manga and animation culture (manga & anime), you might be interested in the RENGA NFT collection from Dirty Robot with 10,000 PFP (Profile Picture) NFT representing 10,000 characters with their own identities and are part of the Renga story ecosystem. The collection created a wave of attraction as soon as it was launched in August 2022, and the floor price on OpeaSea is currently 3.1ETH.

In addition, another remarkable collection is called Eyeverse - an ever-evolving story with many chapters, wars and failed coups with the main character being the Eye Kings. . The project continues to grow with many interesting plans to be revealed.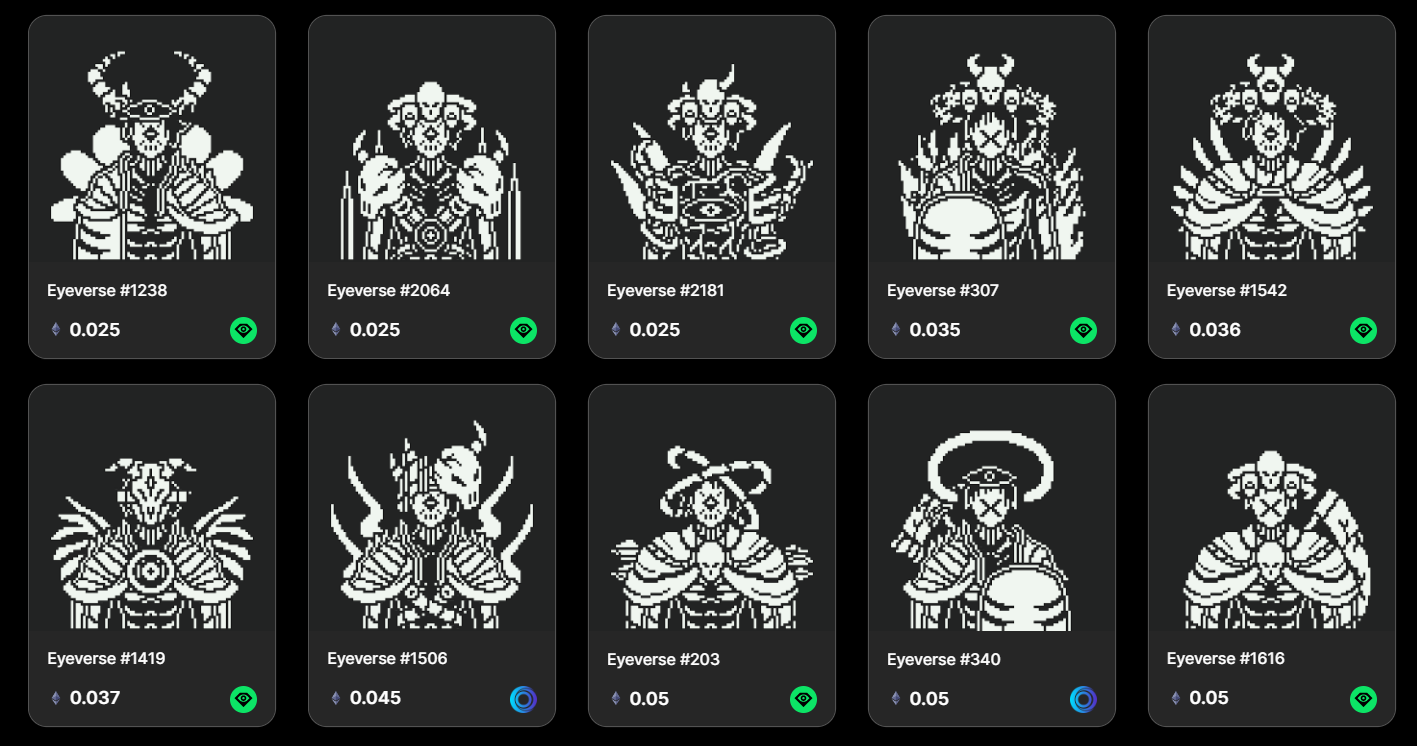 We are All going to Die (WAGDIE) in a different style with a dark fantasy based interactive narrative game experience via Twitter. Players will take on the role of adventurers traveling to explore a kingdom shaped by powerful beings, opposing gods and the many personality groups that exist within it.
Summary
In a nutshell, Storytelling NFT is not merely a fading trend for NFT, it will be a flexible, highly applicable and necessary form of community building depending on the purpose of using NFT. of project. And if built properly, Storytelling NFTs can either become an important part of the NFT space and the Web3 space in general, or more broadly and become part of popular culture such as comics, games, and more. , movies, novels, ... in the future.
Holdstation will have an analysis of the above projects in the near future, so please follow up regularly to not miss interesting things!