On September 12, Starbucks Coffee Company announced a partnership with Polygon to provide and apply blockchain technology to help build the recently announced Starbuck Odyssey Web3 experience feature.
This new initiative will help Starbucks rewards loyal members and coffee brand partners and employees receive, trade, and collect digital stamps in the form of NFTs. It is also supported by low gas fees as well as ensuring fast transaction speeds on the Polygon PoS network. However, for now the feature will only be available in the US.
The experiences that Starbucks Odyssey brings
This project will help Starbucks approach and interact with members of the Starbucks Rewards program in a whole new way, providing diversified coffee experiences such as unique gifts, and collaborations with artists tickets to exclusive events.
Starbucks Odyssey is expected to launch later this year, and from September 12th, Starbucks loyal customers and partners can sign up now to join the WAITLIST for a chance to get early access to Starbucks Odyssey.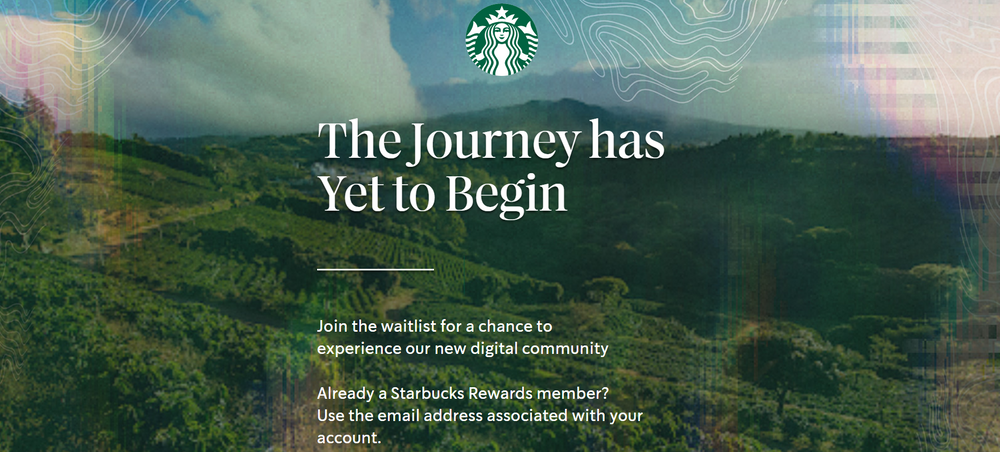 Sandeep Nailwal, Co-Founder of Polygon, says:
"Polygon is a natural choice for Starbucks as both companies place tremendous importance on diversity, accessibility, and sustainability. As a leading infrastructure provider enabling people and technology to collaborate and exchange value globally and freely, Polygon provides the ideal launchpad for Starbucks' entry into Web3."
The creation of Starbuck Odyssey with the help of Polygon is the company's latest initiative to bring NFTs to a wider audience.