FTX is one of the world's leading cryptocurrency exchanges with a series of hit M&A deals during the last "winter" that caused a series of crypto companies to go bankrupt, including Voyager, and was M&A by FTX.
Recently, the CEO of the crypto exchange FTX - Sam Bankman-Fried, announced the improvement of the FTX exchange using Version 2.0.
FTX V2
On November 21, a new version of the FTX crypto exchange will go online, with an upgraded matching engine designed to answer customer concerns about the present one's speed.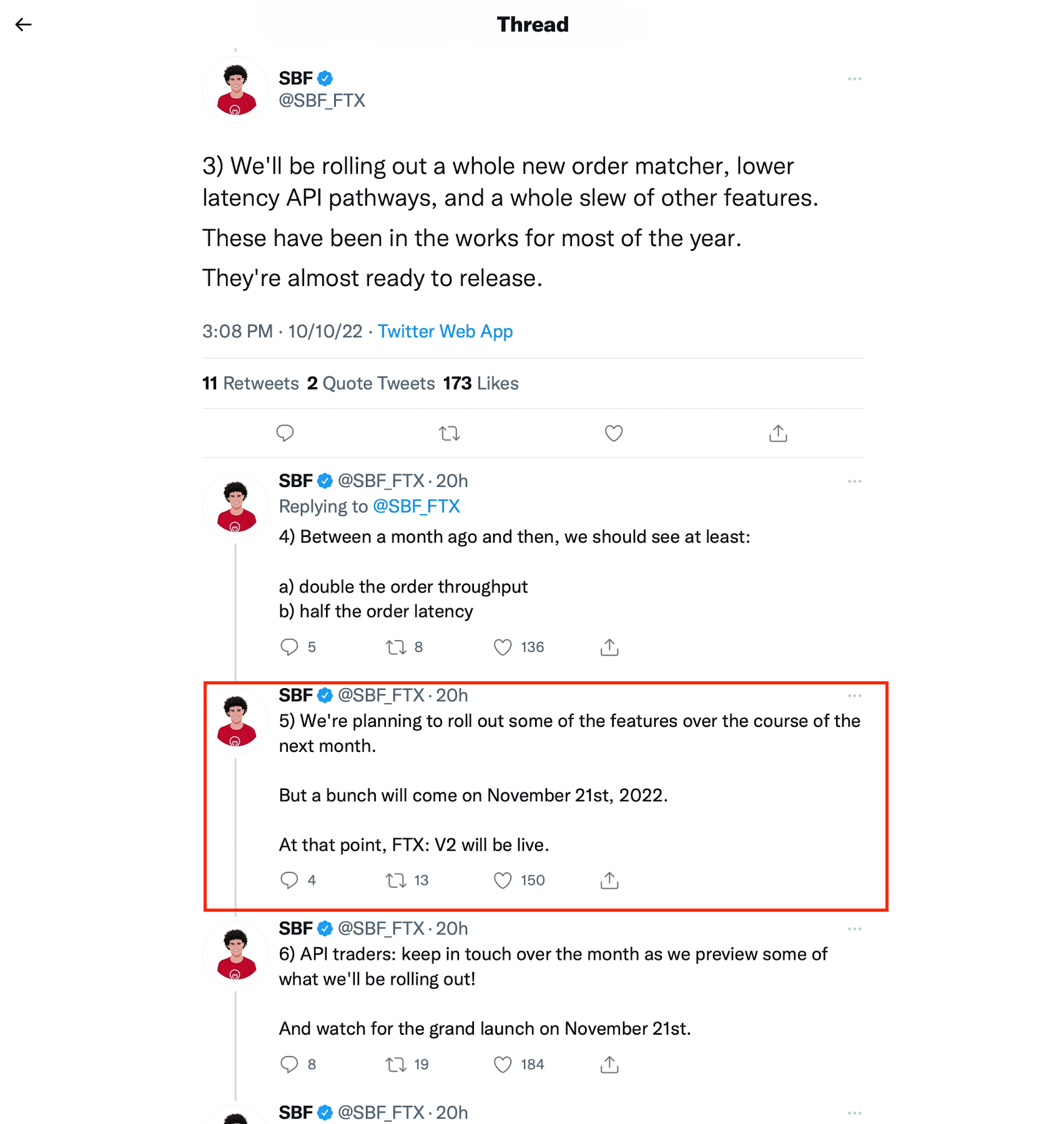 "We will be rolling out a whole new order matcher, lower latency API pathways, and a whole slew of other features," said FTX CEO Sam in his tweet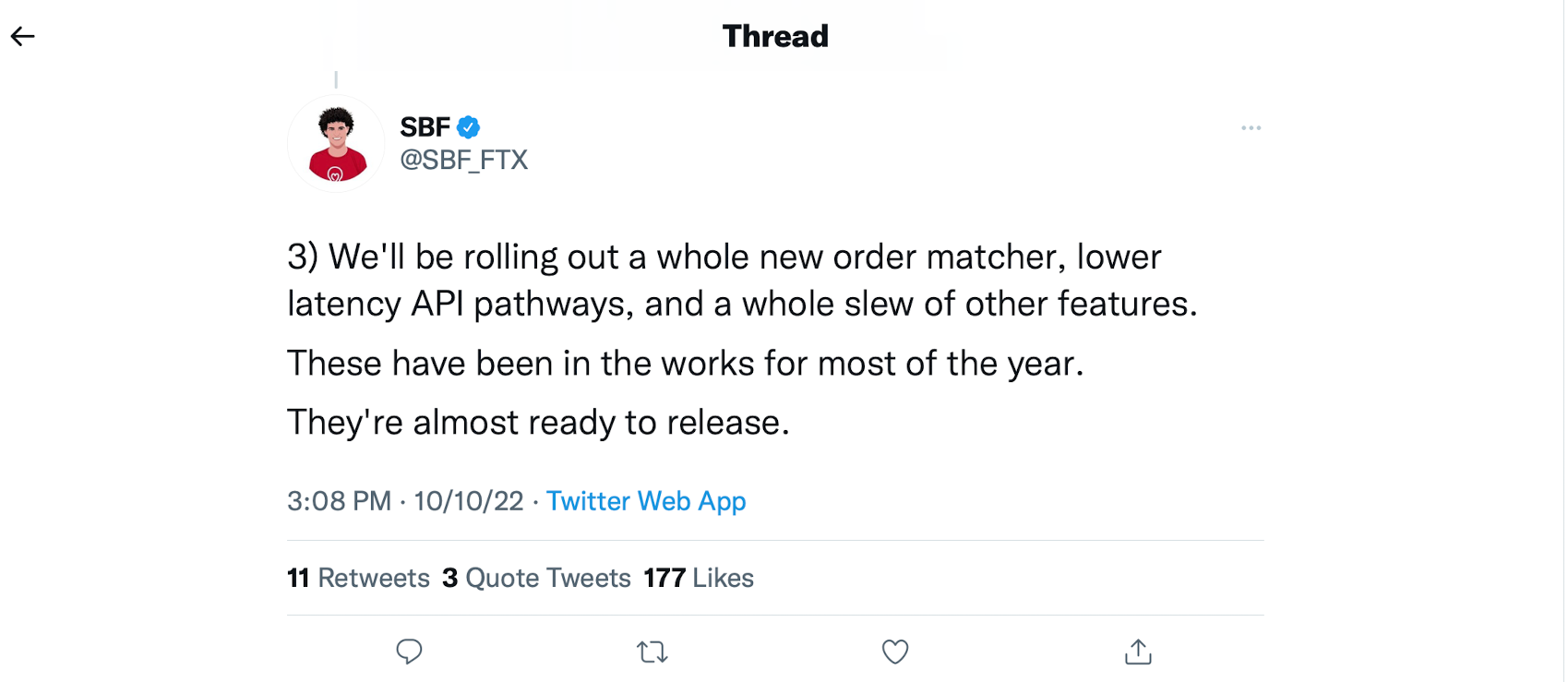 In order to match buy and sell orders, cryptocurrency exchanges, like other asset trading desks, utilize matching engines. This technique allows crypto tokens to be bought and sold on exchanges. Latency refers to how quickly the matching engine can match user buy and sell orders. Higher latency indicates slower trade execution, which can be costly for consumers since profitable trading positions might be lost as a result of high latency.
According to Bankman-Fried, "These improvements will double FTX's order throughput while reducing the latency by 50%. Also, these upgrades have been in the works for most of the year and are almost ready for release on the platform"
FTX Exchange
FTX was one of the most stable companies amid the crypto market's upheaval. FTX was still on a recruiting binge even while other businesses folded and went bankrupt. Bankman-Fried, who has been assisting distressed crypto businesses, recently bought the assets of Voyager Digital. In addition, Bankman planned to raise $1 billion to assist the exchange with its M&A.
According to CoinMarketCap, FTX is one of the top three exchanges in terms of volume in 24 hours, with $1.2 billion in spot, more than 2 million weekly visitors, and 427 markets offering 290 currencies. FTX also placed second in derivatives exchanges, with a volume of approximately $5 billion in 24 hours, up more than 100% from the previous day.

Summary
Following the FTX update, the efficiency of the web and app is expected to increase significantly to satisfy users who have complained about the latency of matching engines. As a result of the improved matching engines, FTX may acquire additional customers from other exchanges, particularly traders on derivatives, who bring substantial volume and fees to FTX.
Source: Sam Bankman-Fried and CoinMarketCap