Ravencoin is a coin that has been quite familiar to the crypto community for a long time, but has not left much of an impression because the token price is constantly finding new lows. However, this has changed recently as $RVN has increased by more than 50% in 1 day and x2 in just the past 1 week.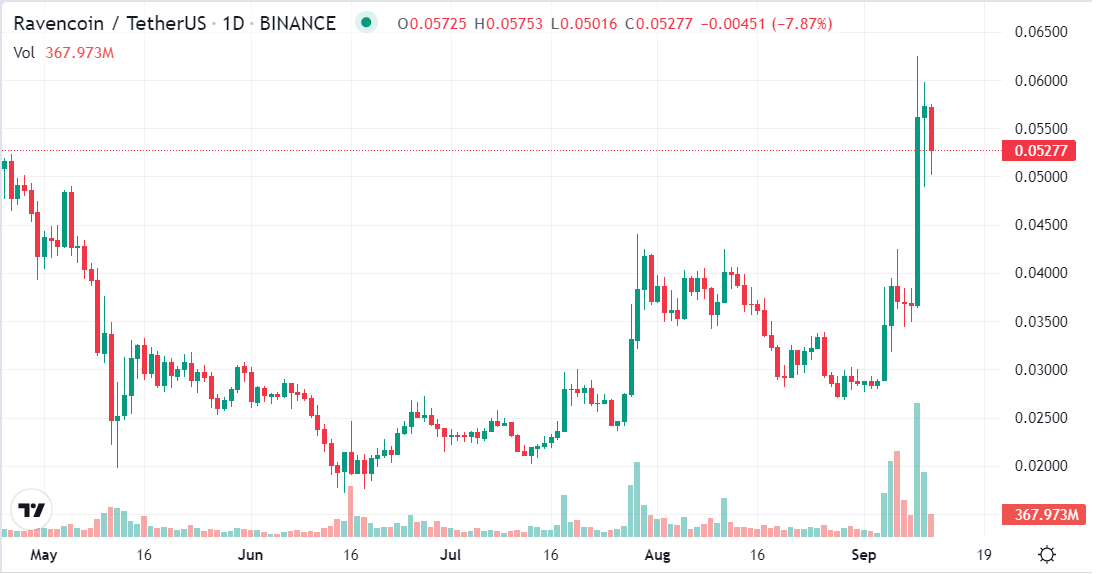 What is Ravencoin?
Ravencoin is a fork from Bitcoin, built together on the Proof of Work consensus mechanism and BTC's UXTO model. Just like BTC, RVN will have a halving after a certain period of time to reduce the amount of mining rewards.
Launched in 2018, RVN did not go through any ICO or private sale, 100% of RVN was released through fairlaunch. Ravencoin is designed to be a more efficient version of Bitcoin, with a block processing speed 10 times faster. More specifically, Raven also has its own Ravenchain to build Dapps and ecosystems. However, like most projects aimed at replacing BTC, Ravecoin did not create anything groundbreaking.
Why Ravencoin pump?
In the recent period, when The Merge is approaching to turn Ethereum from a PoW network to PoS, the story of miners has also become very hot. ETH is one of the two most mined coins today, but when PoS is complete, all these miners will suddenly "lose their jobs" and they need to find a new gold mine.
Ravencoin is said to be the perfect choice because it has the same PoW mechanism as BTC and has the ability to build chains and be spent as gas fees like Ethereum. Hashrate, the difficulty of "mining" a RVN token has increased sharply in the past week or so, increasing 2.3 times and reaching 5.4 Th/s. It shows that miners are starting to pour money into RVN and choose it as an alternative after ETH.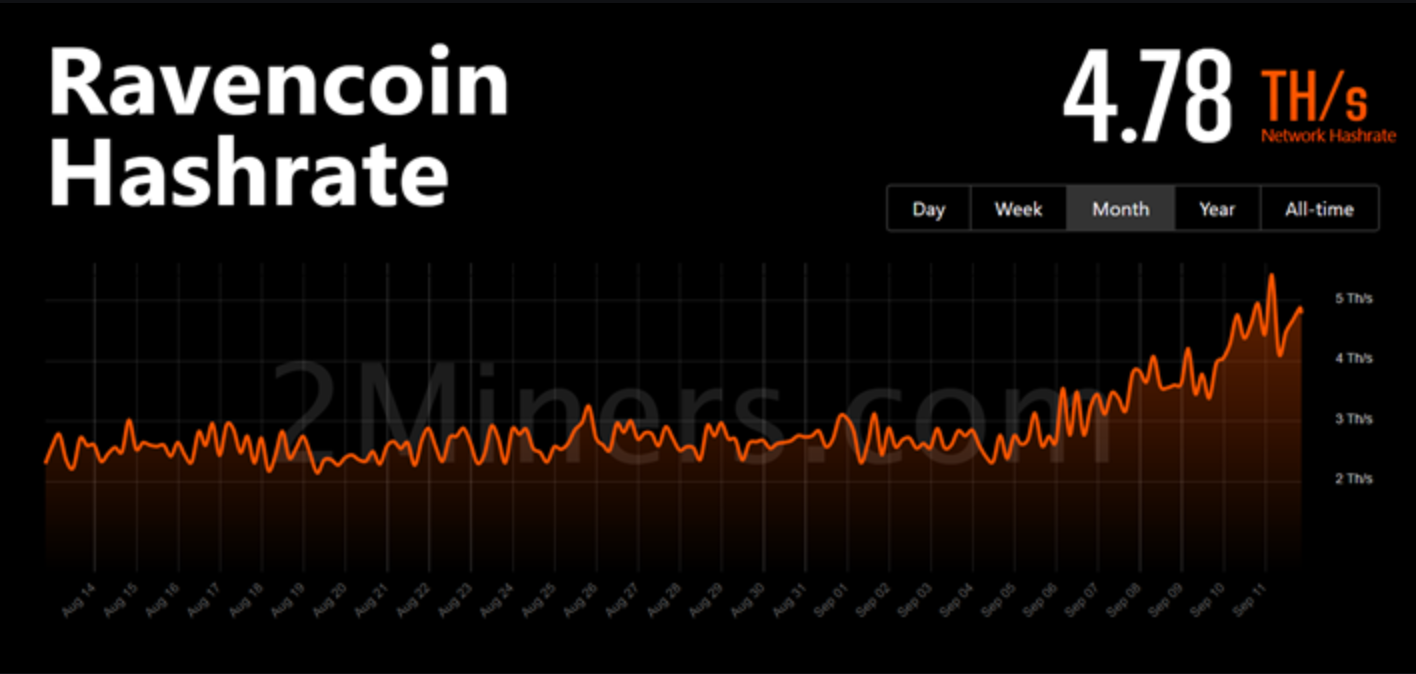 Meanwhile, the most "heavy" competitor in the ETH replacement story is the ETC hashrate that has only increased by about 20% in the past month, partly because the previous months have also shown a good increase.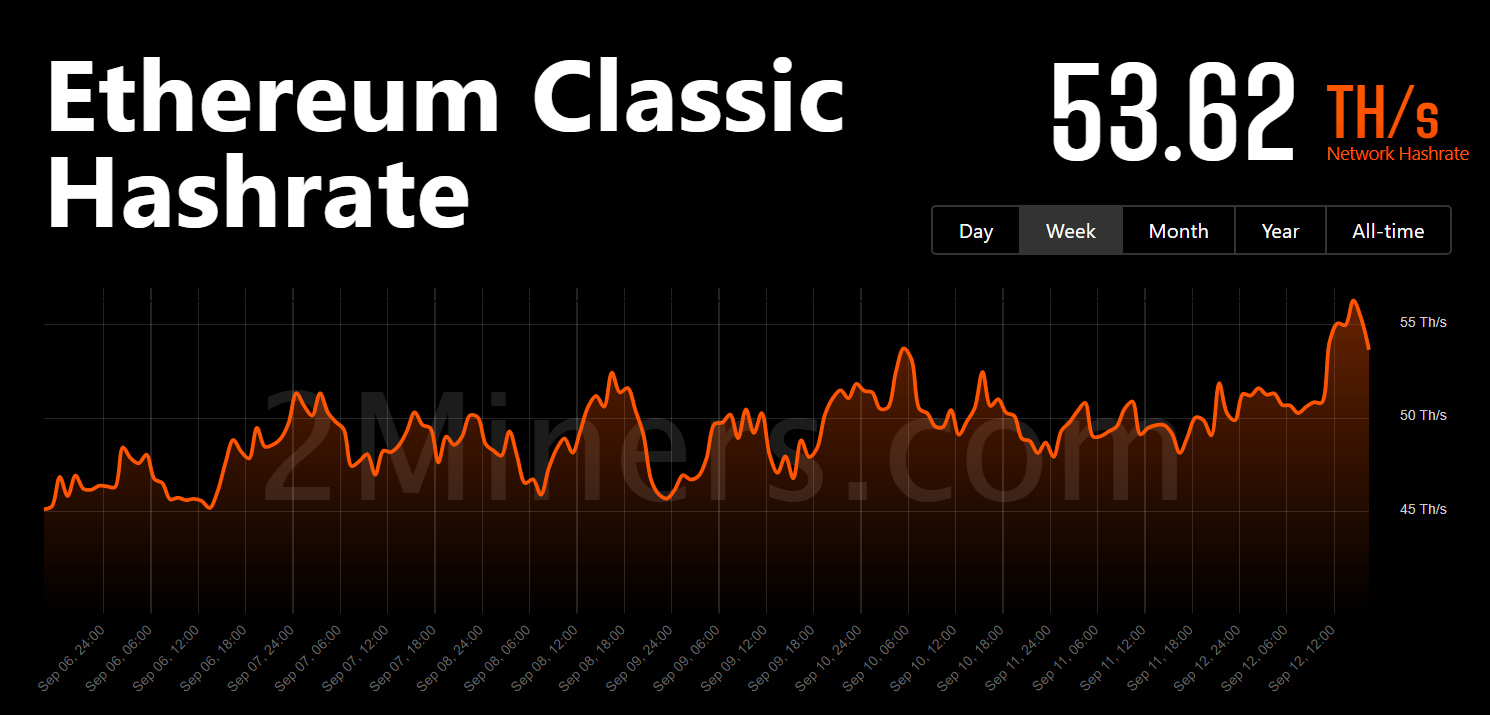 Also this month, a large "mine" operator Hiveon launched a new Pool for Ravencoin. According to Leon, a huge supporter of the Raven network, there will be more than 430,000 new miners joining RVN from this pool. And in just 1 recent month, more than 1 million new miners have joined.
According to data from Miningpoolstats, although it was just released a few days ago, Hiveon's pool currently occupies the Top 3 position in all RVN mining pools. It shows that the new cash flow is very strong, and after The Merge there may be even more money flow. Typically just today, Kryptex also launched a new pool for RVN.

Investment expectations
Although it has increased x2 in less than a week, RVN is still a good investment opportunity after ETH is officially "dead" with miners. Unlike ETC or FLUX which is so obvious, RVN has only been noticed by miners recently, and there are still many opportunities for this coin to grow, when the interest from new miners is only 1/4- 1/5 to ETC. RVN also benefits when the project is recently launching a cold wallet and developing Ravenchain. Investors can disburse and hold when RVN has corrections after the shock pump.