After certain successes since its launch, Project Galaxy - the leading Web3 credential data network in the world - has just announced a rebranding with the name Galxe as well as a new logo and a new icon for its token $GAL.
"This rebrand from Project Galaxy to Galxe wasn't merely a marketing move, but rather a natural progression and evolution. We are no longer a "project" but rather a fully-fledged ecosystem within Web3. Similarly, our logo has matured from three straight lines to flying comets. Like comets exploring the universe, we at Galxe are passionate about constantly innovating and pushing the boundaries of what's technologically possible. We aren't static and never plan to be. Our team is excited to take our Web3 community and partners along with us because their continued support is what makes all of this possible.." Said Anne Ouellet, CMO at Galxe.
Galxe is one of the pioneers in providing the infrastructure and technology that optimizes user experience and adds value to the web.3 - credential management ensures privacy and confidentiality. This organization has achieved certain milestones on its growth journey such as the launch of the $GAL token which is listed on many top exchanges such as Binance, Coinbase, FTX, Kucoin, Bybit, Gate .io, Gemini, Zapper as well as Crypto.com, named Project of the Year by Binance Launchpool and having over 4.2 million platform users. In addition, Galxe is increasingly expanding with the active participation of the community through many regularly organized campaigns such as Abritrum Odyssey, How to Web3 with BNB and Coin Market Cap Earn,... Campaigns which were hosted frequently like Abritrum Odyssey, How to Web3 with BNB and Coin Market Cap Earn, Solana Sol Cool 2022, and Coin Gecko: DeFi 101 saw thousands of users participate, which led to ecosystem expansion and exponential community participation for all partners.
With such achievements, the rebranding shows a vision of wanting to engage more deeply as well as becoming an ecosystem that covers the entire web.3 world such as NFT, DeFi, GameFi, and infrastructure. This is definitely a sustainable platform and strong growth in the future.
Instructions for receiving Airdrops from its partners
After the announcement, Galxe held a campaign with a GalxeOAT (On-chain Achievement Token) reward and a chance to receive 100 $GAL (approximately $240 as of press time) with more than 40 partners. Follow the steps below to win this gift!
👉 Step 1: Go to Galxe homepage and select "Campaign". Then copy and paste the words "Galxe Rebrand" into the search bar to filter campaigns.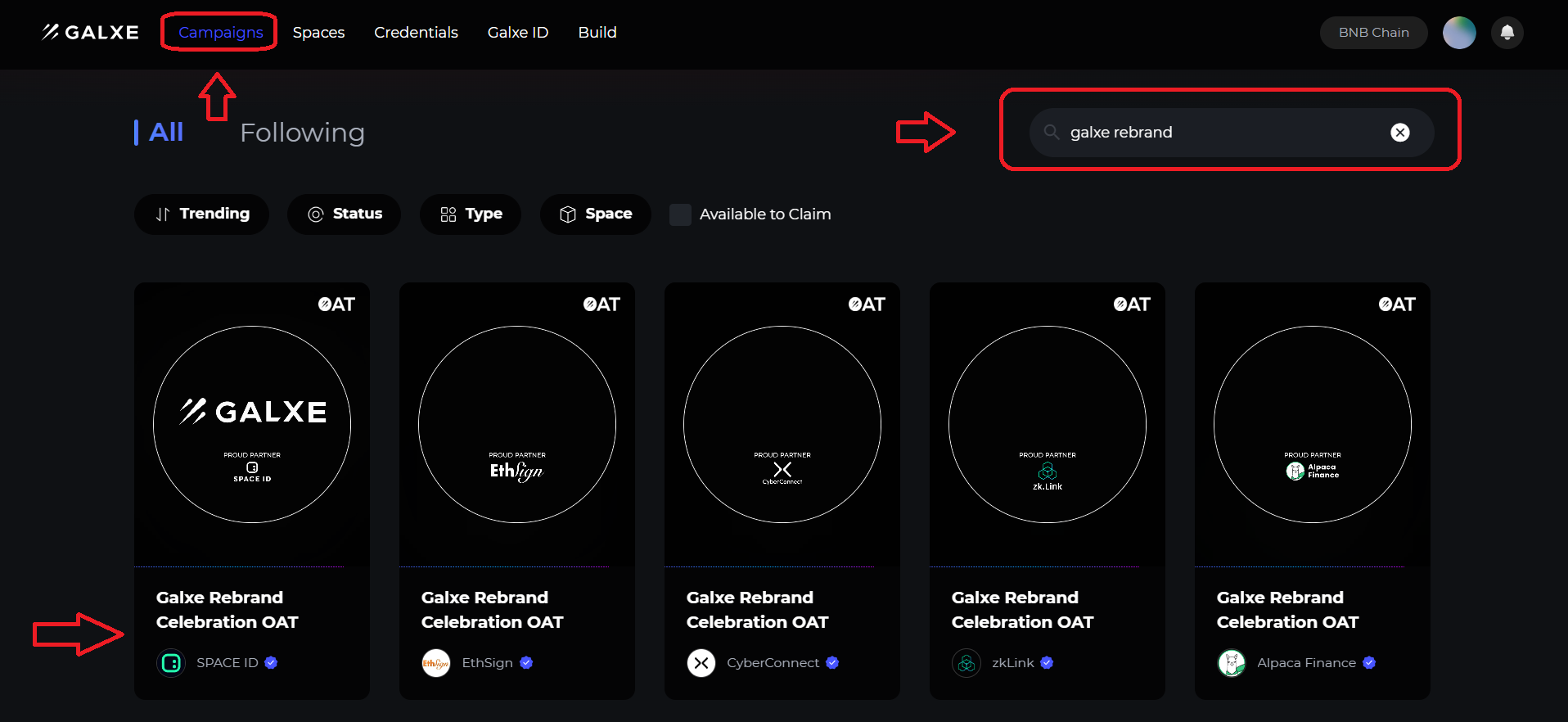 👉 Step 2: Click on any partner and proceed to connect the wallet.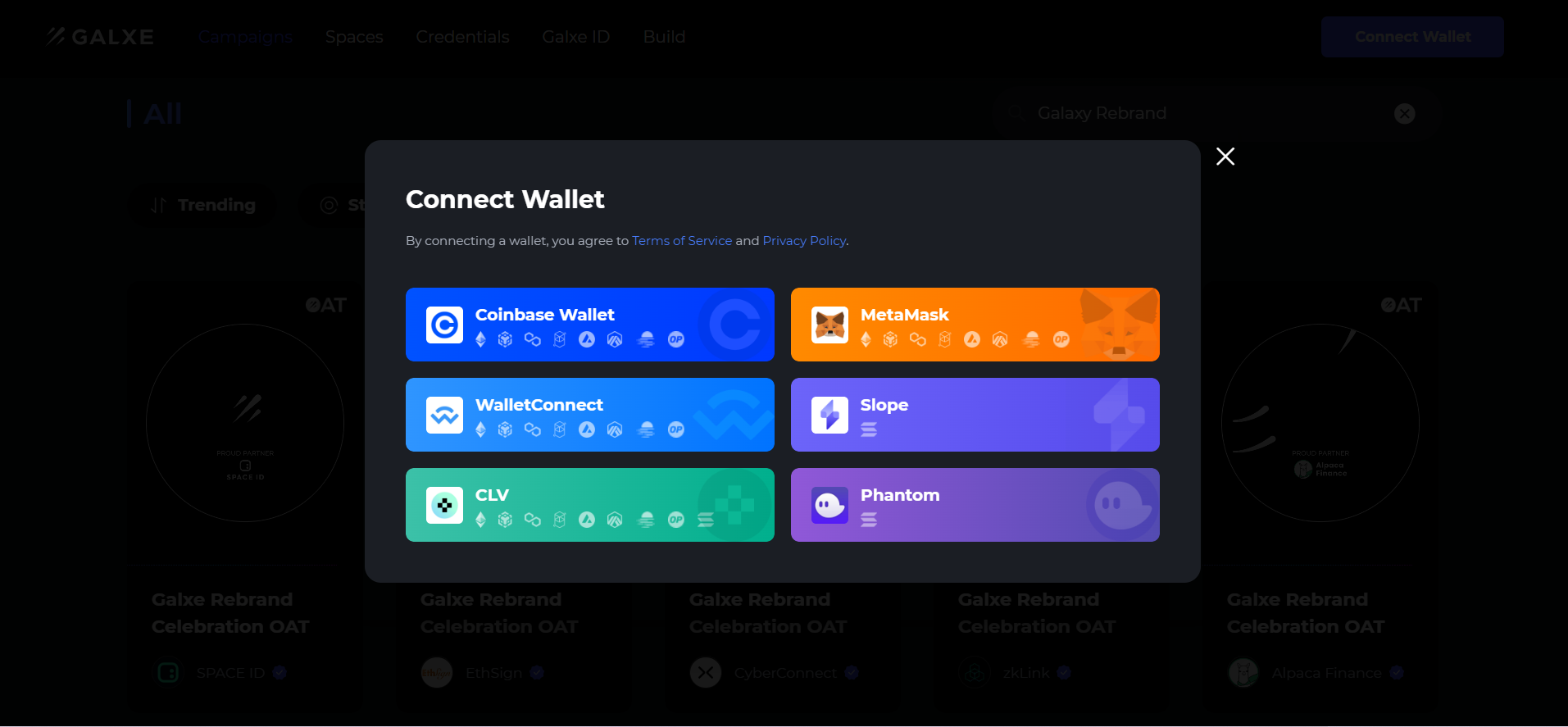 👉 Step 3: Choose "Set Twitter to Participate" to update Twitter Profile on Galxe.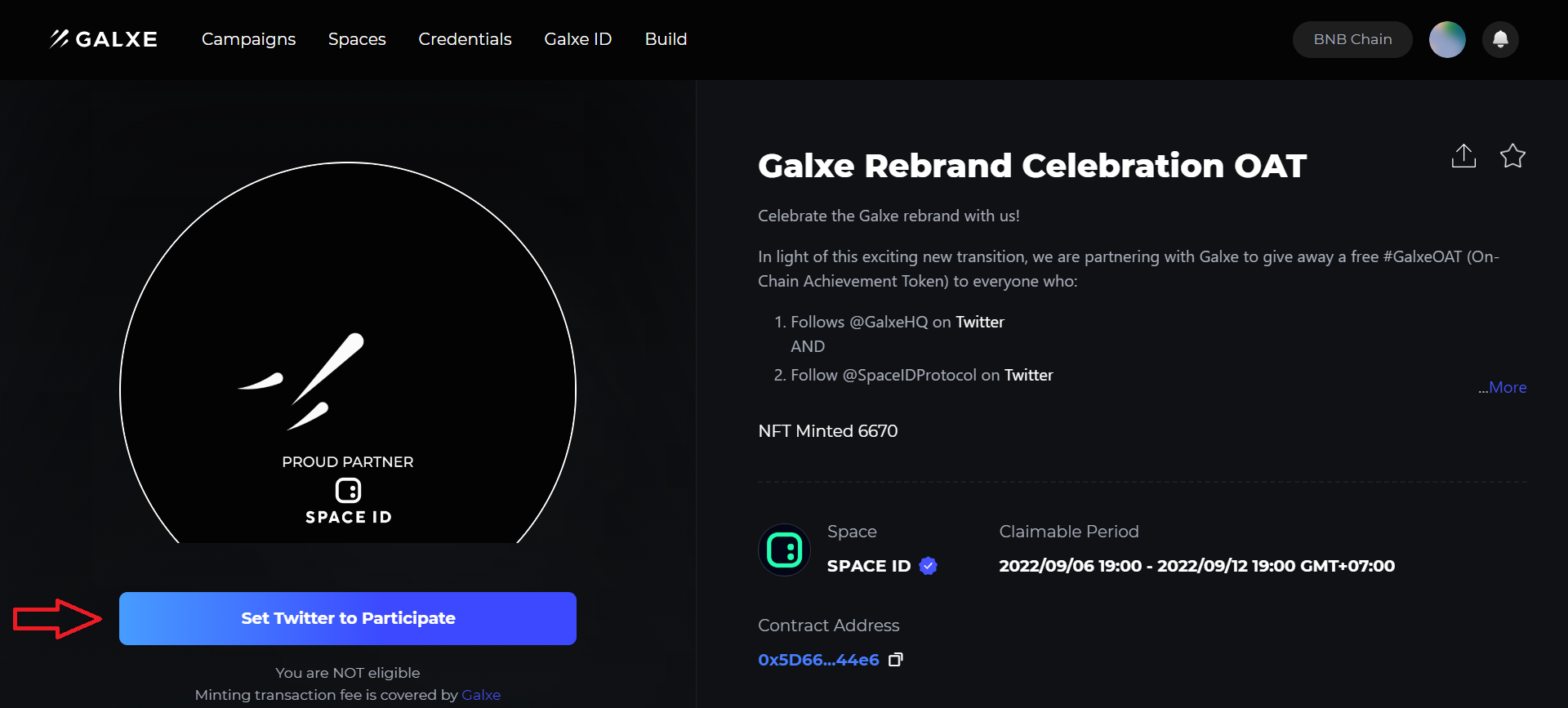 👉 Step 4: Choose "Verify Twitter Account" and click "Tweet" in the "Step 1" category.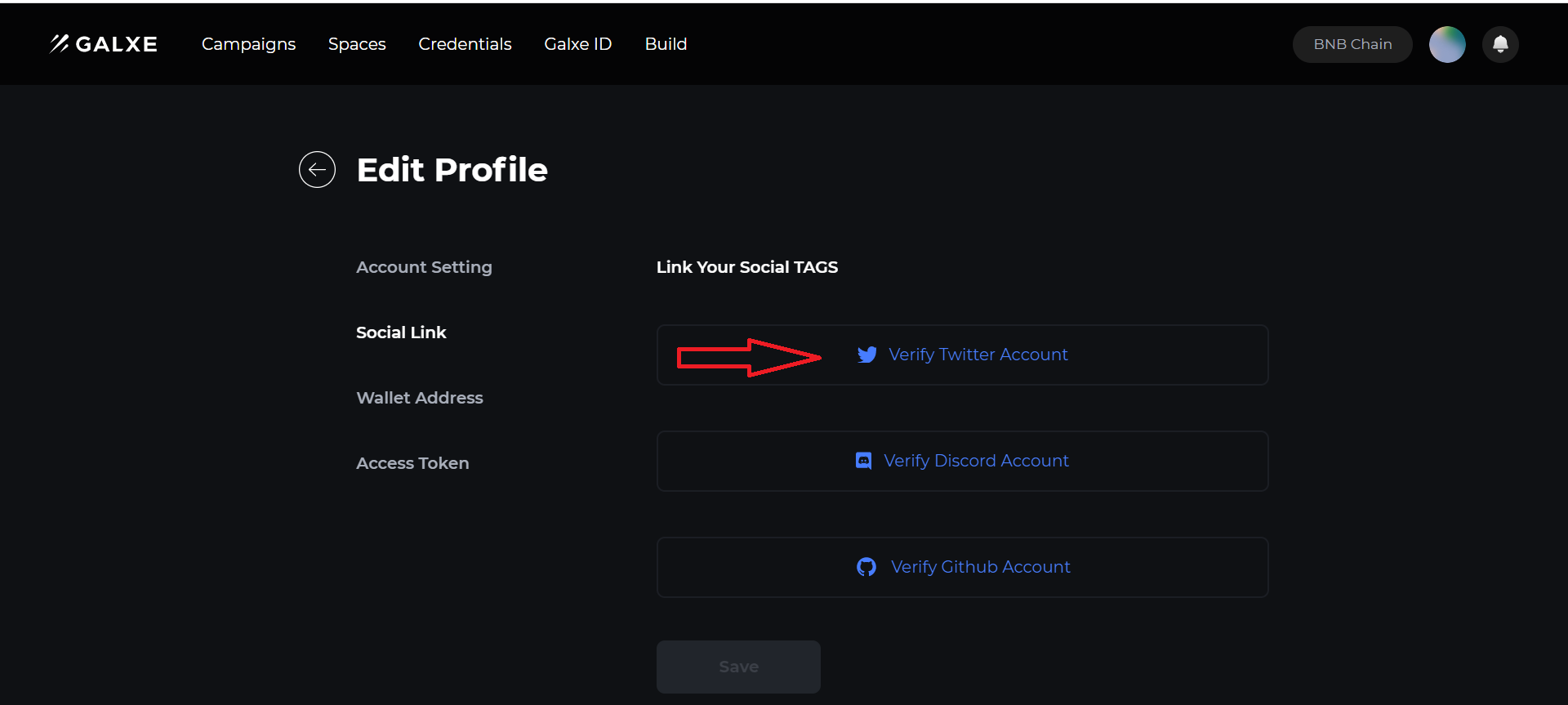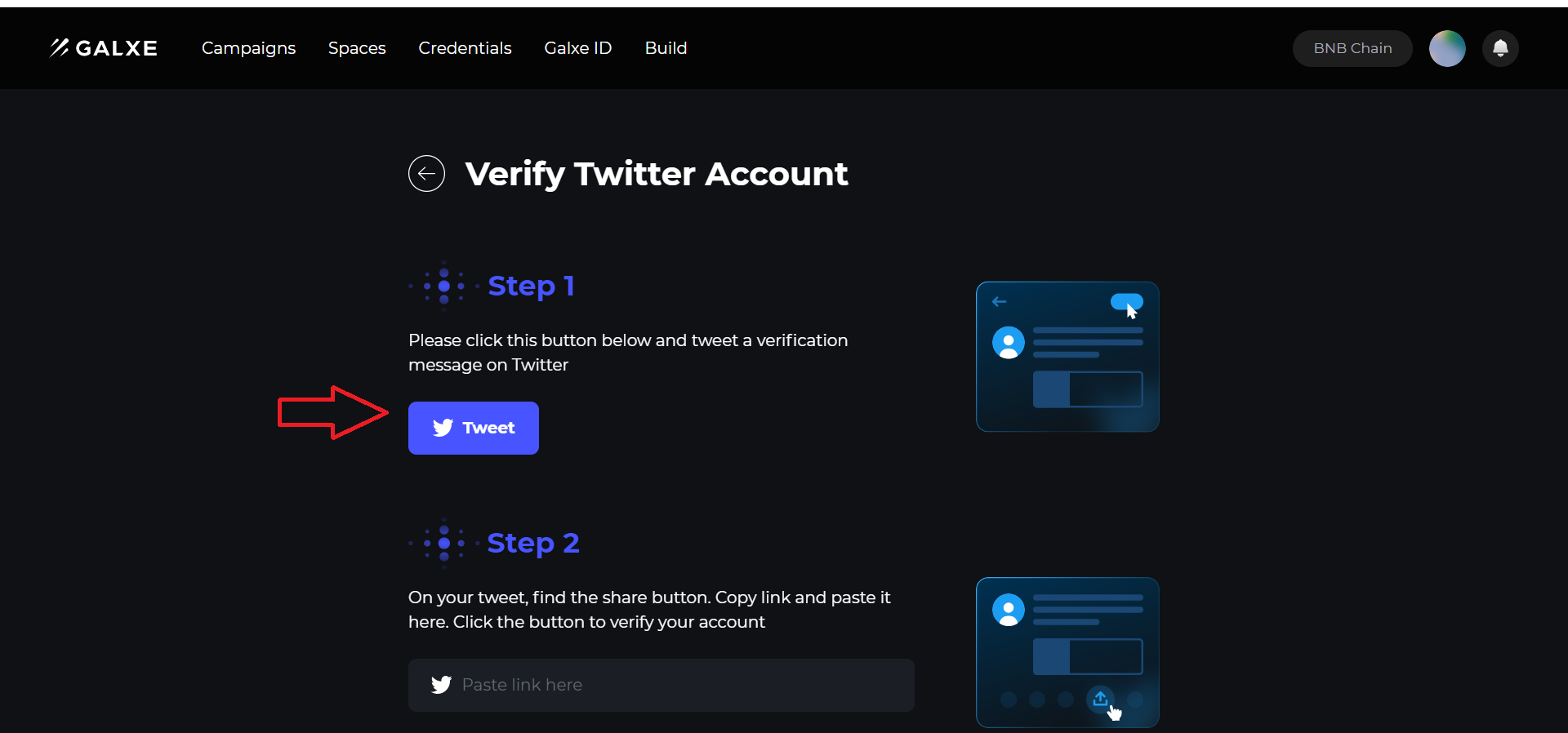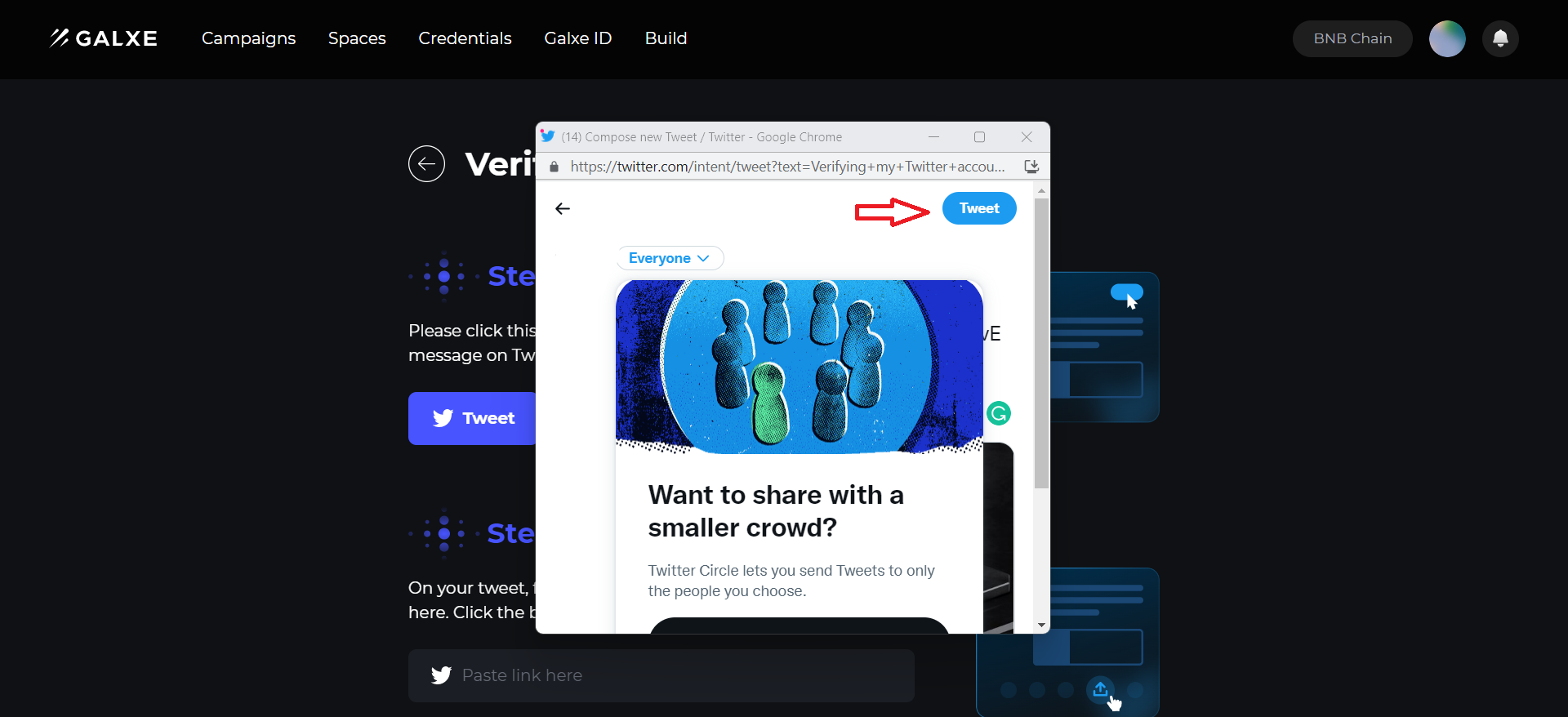 👉 Step 5: Go to the post you just tweeted on your personal page to copy the link and paste it into the box "Step 2". Then click "Verify".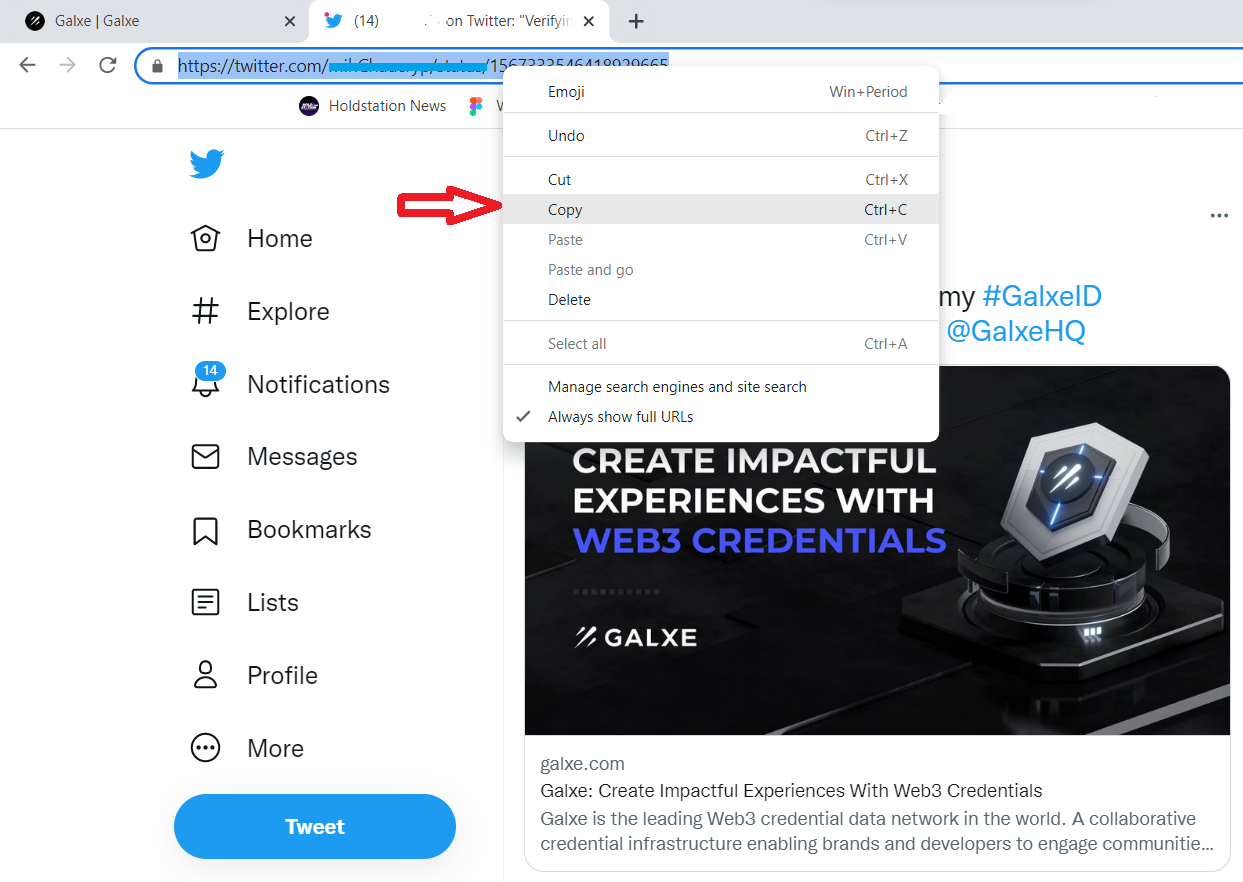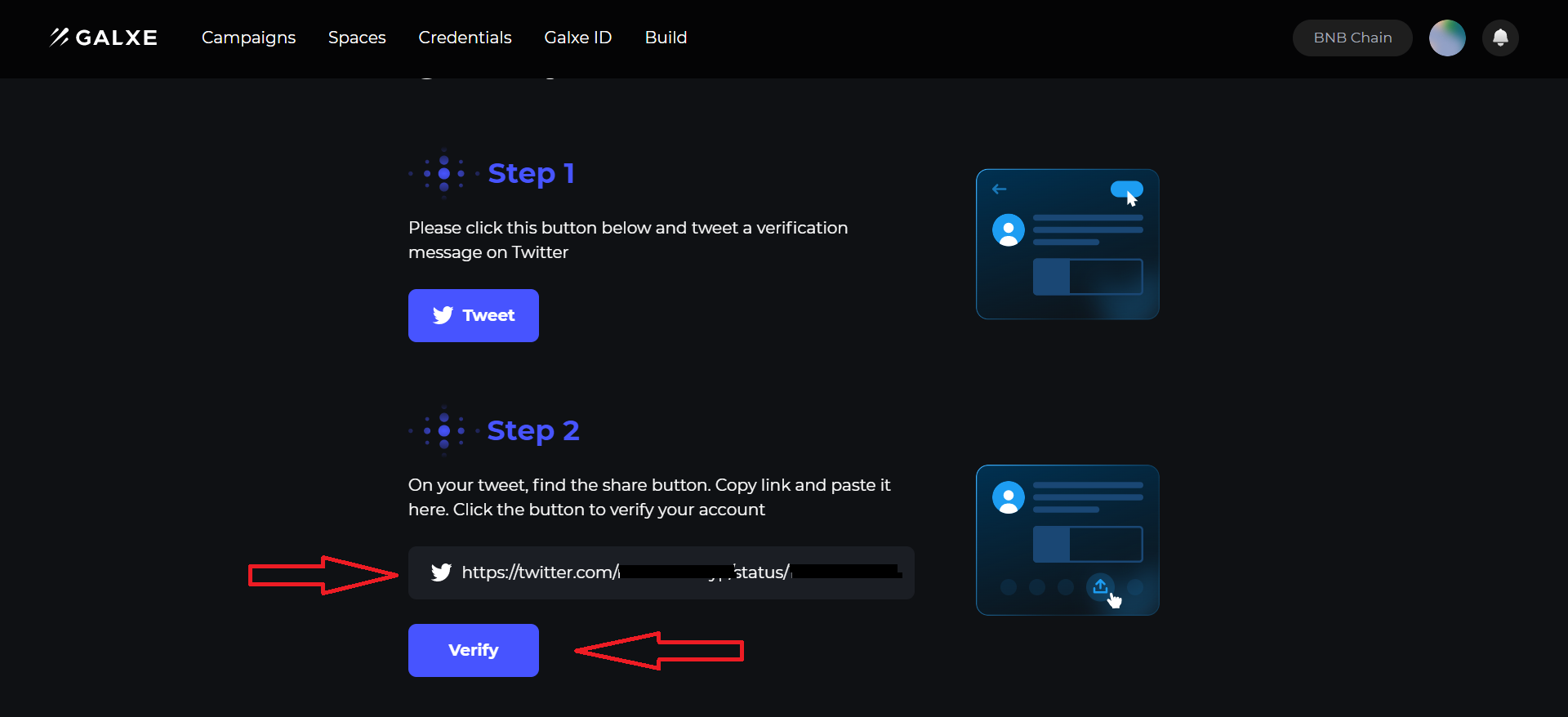 👉 Step 6: Tick the box "Display Twitter on Galxe ID" and click "Save".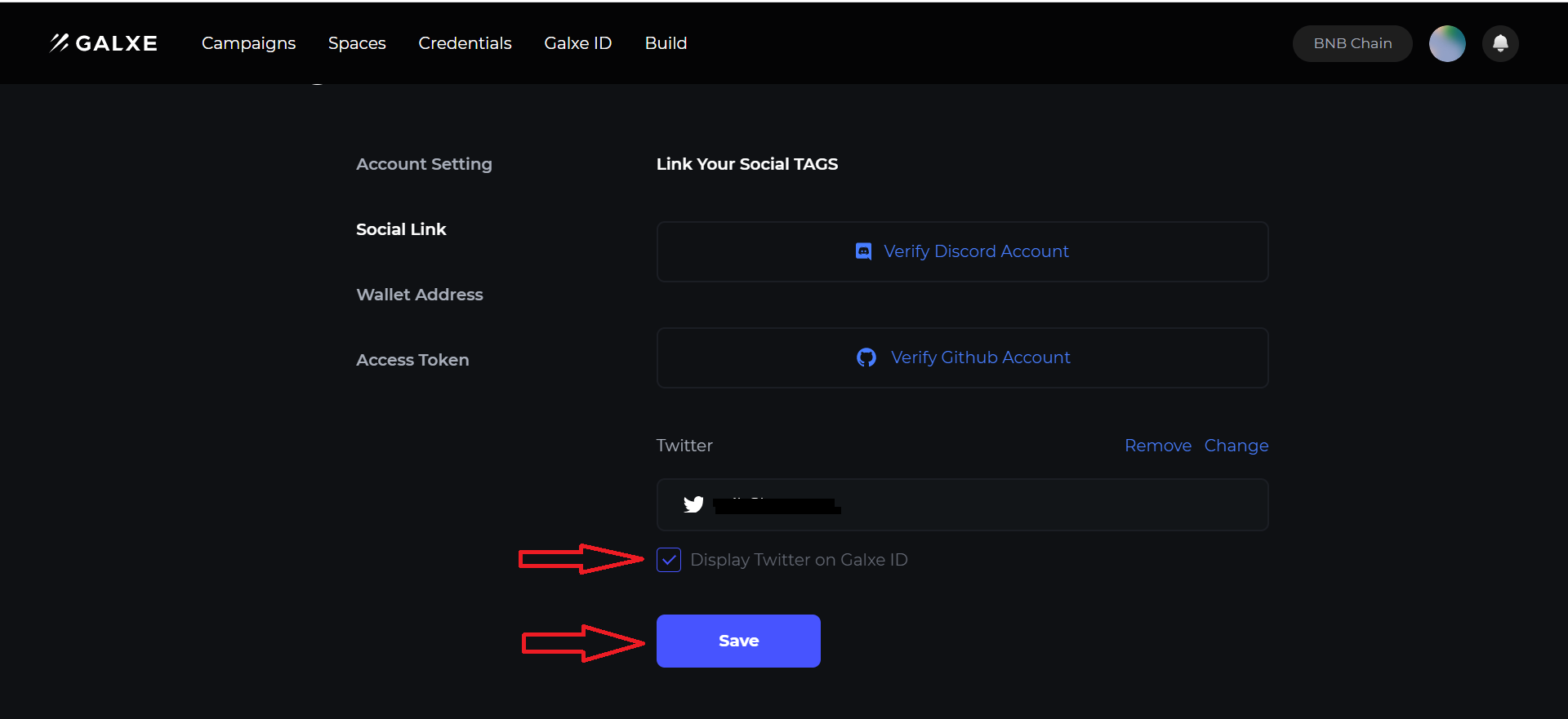 👉 Step 7: Follow the partner's Twitter and @SpaceIDProtocol as well as @GalxeHQ. Click the blue "Claim" after you fulfill all the above conditions.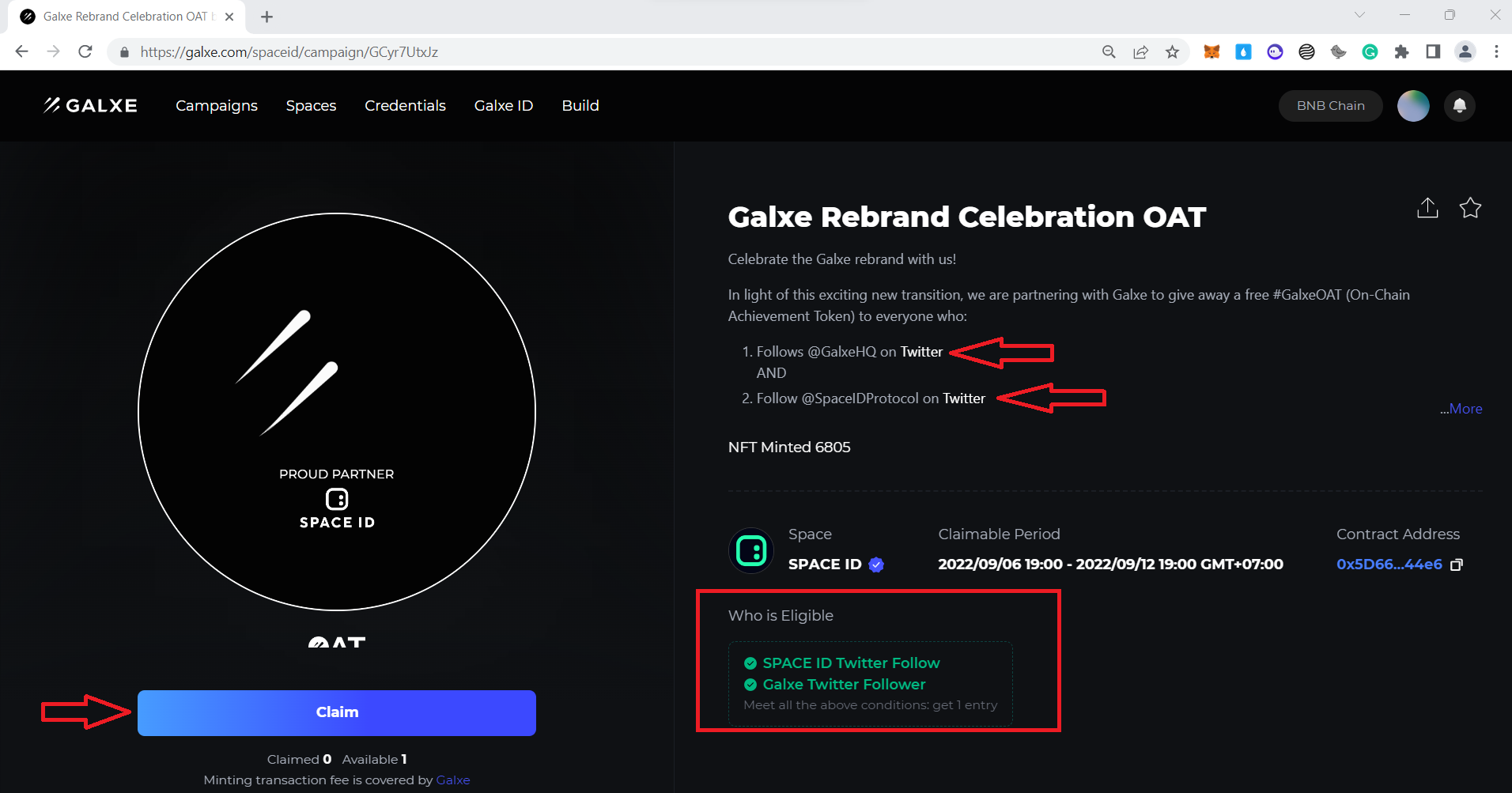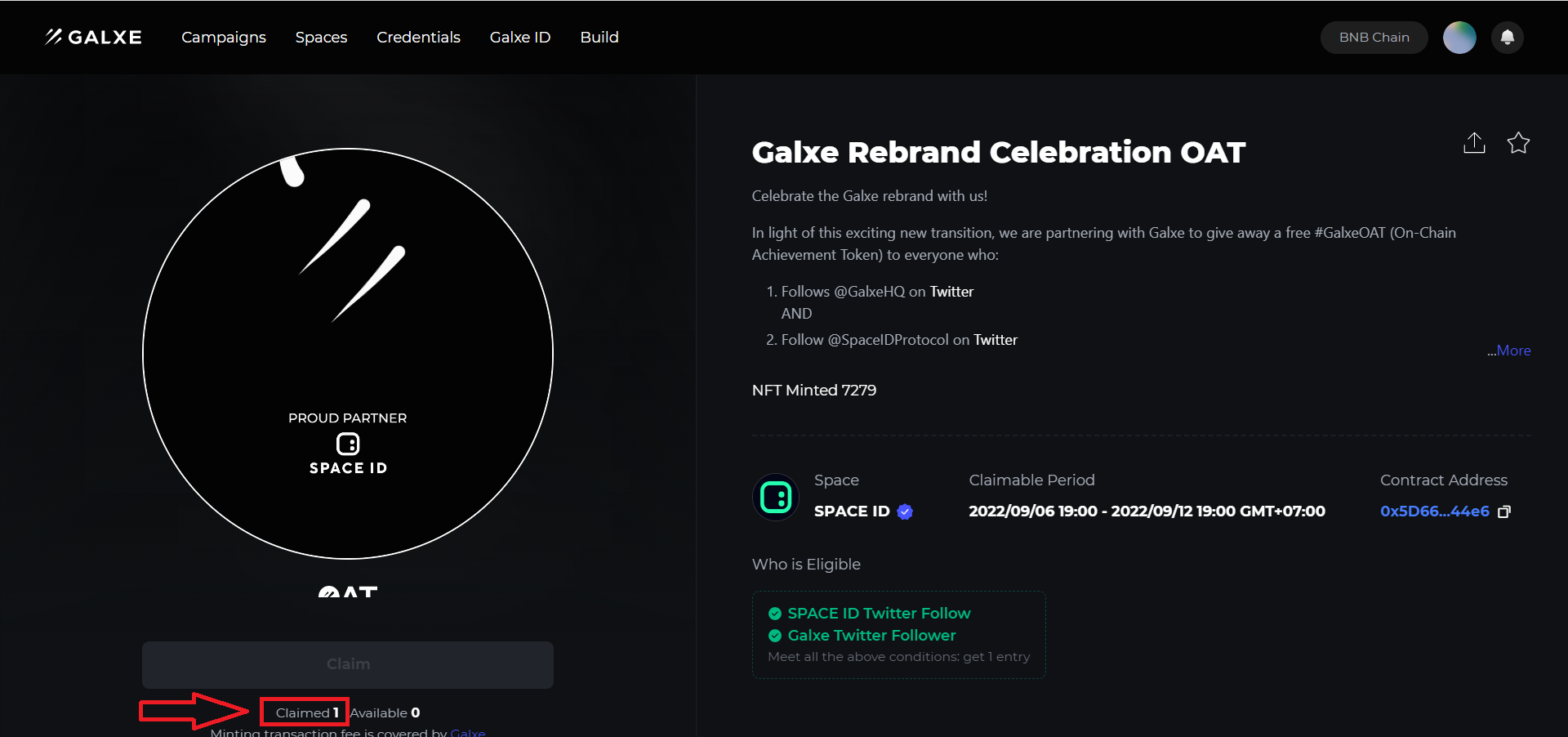 ✌️ That's it and Holdstation wishes you luck to receive the airdrop!