Recently, zero-knowledge proof (ZKP) technology, especially zk-SNARKS, was mentioned by CZ - CEO of Binance, and this technology upgrade from the Ethereum Foundation. Polyhedra Network is a project that applies zero-knowledge proof technology to the product as an infrastructure for Web3 backed by Binance Labs and many other well-known backers.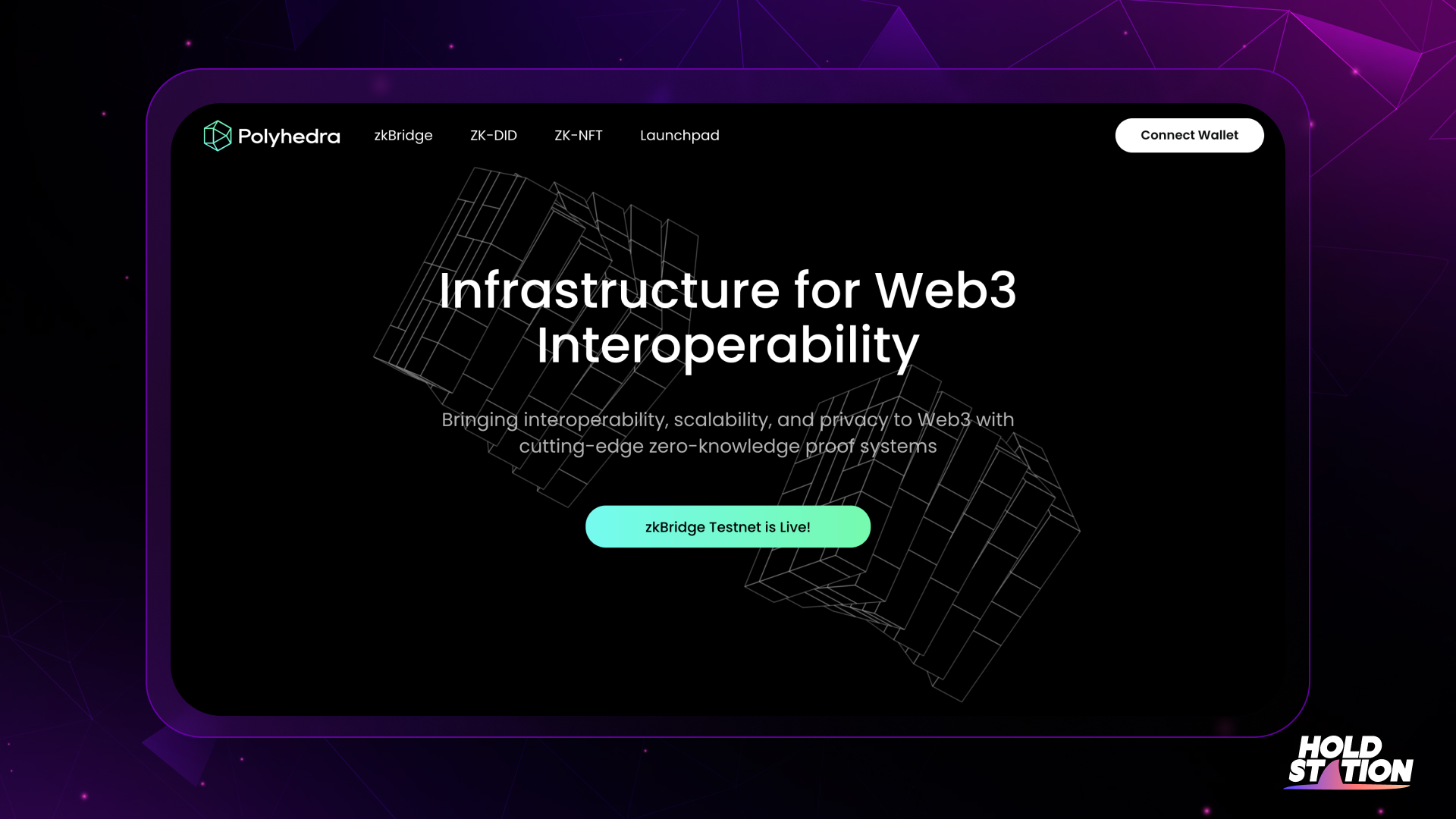 What Is Polyhedra Network?
Polyhedra Network is building the next generation of infrastructure for Web3 interoperability, scalability, and privacy through advanced Zero-knowledge proof (ZKP) technology. Polyhedra Network provides trust-minimized and highly-efficient interoperability solutions for asset transfers, message passing, and data sharing between various Web2 and Web3 systems.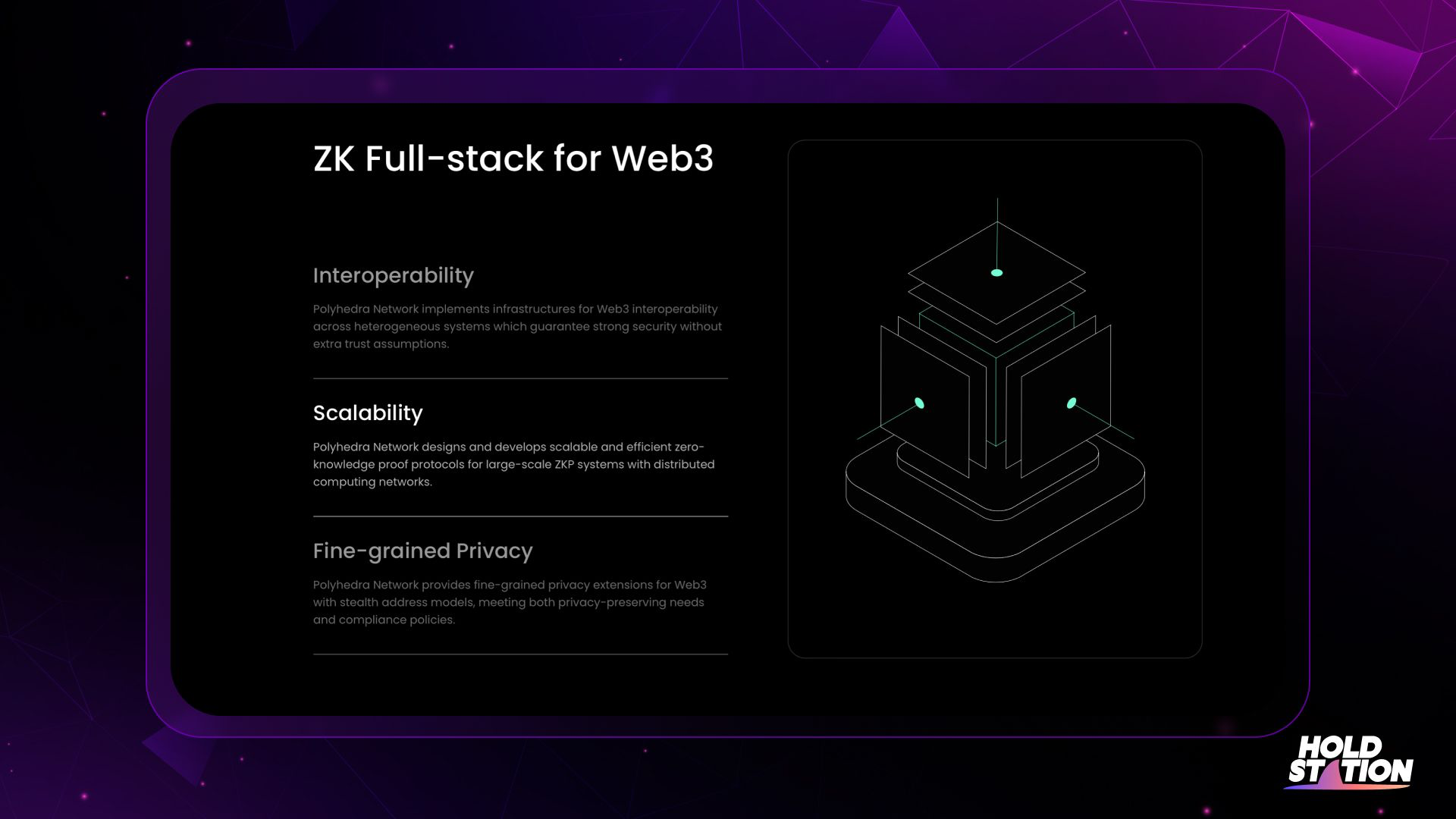 The Products Of Polyhedra Network
zkBridge: zkBridge provides trustless and efficient cross-chain infrastructures for layer-1 and layer-2 interoperability by using deVirgo, a novel distributed proof system.
ZK-DID: is a verifiable credential system that is secure, interoperable, scalable, and easy to use. Users' privacy is protected with advanced zero-knowledge-proof technologies that can be used for both Web2 and Web3 purposes.
ZK-NFT: container is a new NFT protocol containing other NFTs, realizing maximum interoperability. The container pointer is further encrypted with zero-knowledge proofs to protect the privacy of related assets.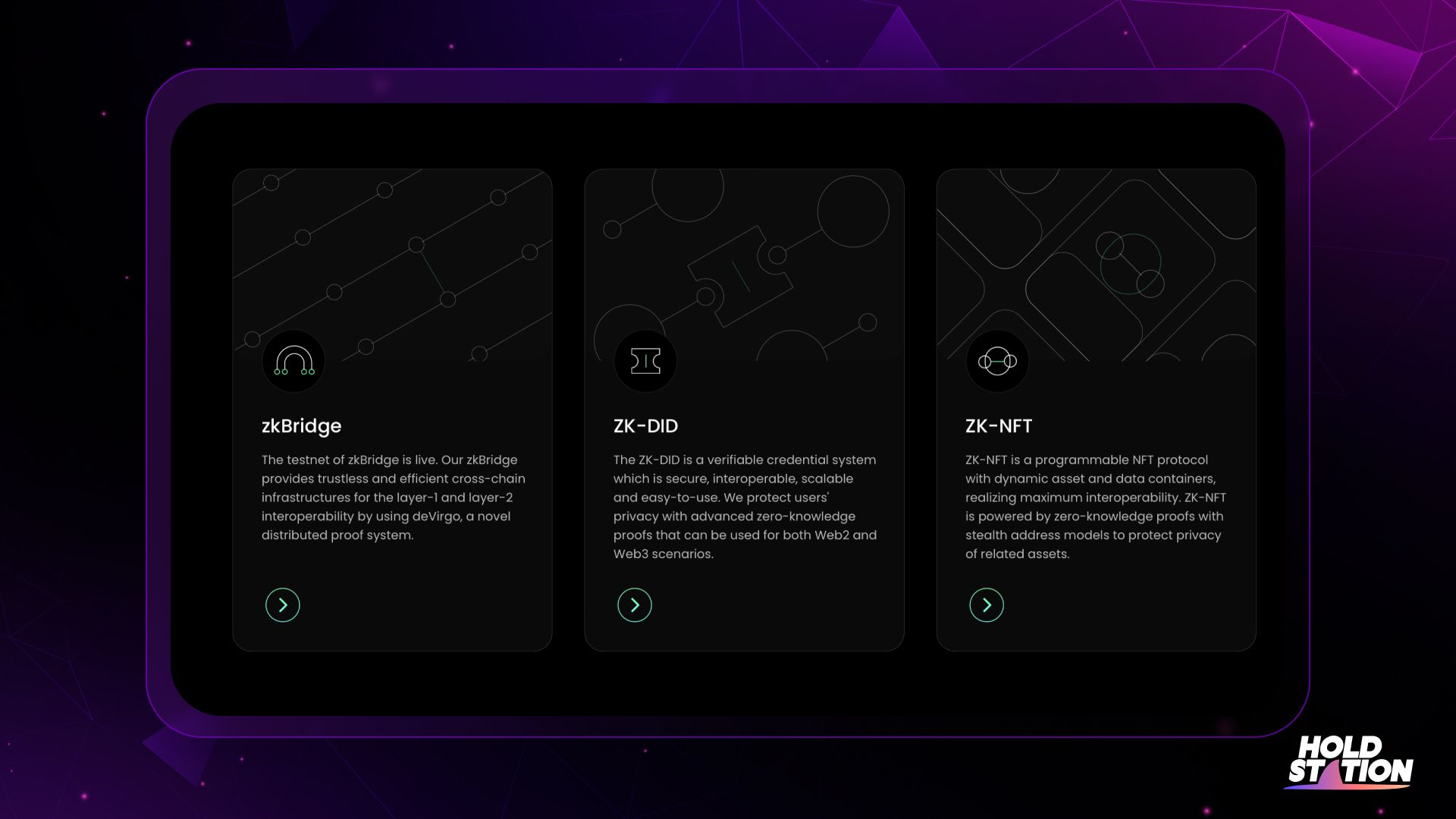 Partners, Backers, And Funding
Polyhedra Network has raised $10 million in a strategic funding round co-led by Binance Labs and blockchain-focused investment firm Polychain Capital. Animoca Brands also backed Polyhedra Network among 17 investors. The funding comes as crypto winter cools the venture capital landscape, though infrastructure projects remain relatively strong.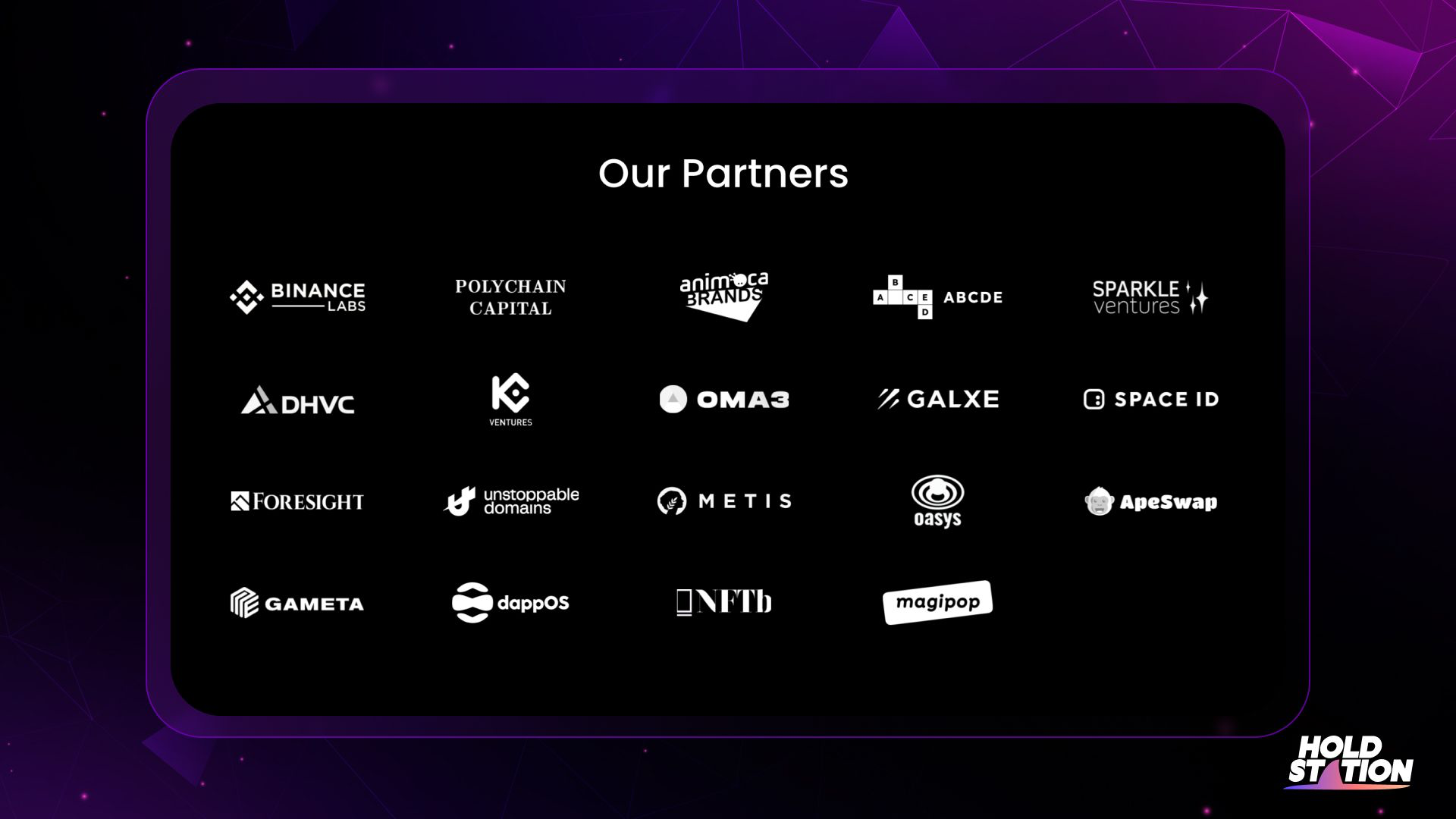 How To Join The Testnet?
Setup Wallet
First, the testnet user must add Goerli Testnet Chain to their wallet.
Faucet
In order to ensure the gas fee, the user needs to get $ETH from Goerli Faucet and $BNB from BNB Smart Chain Faucet.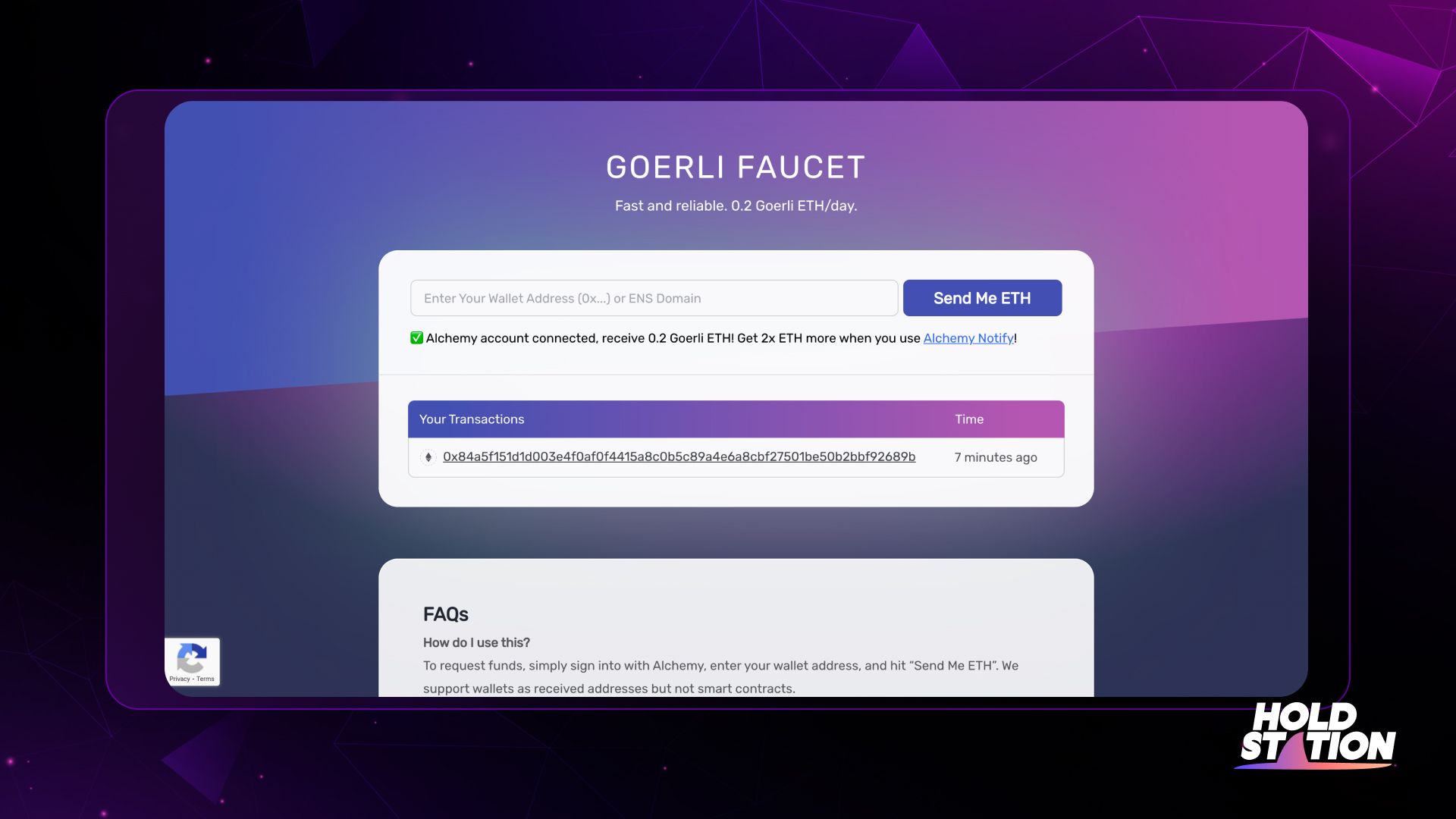 Create NFT
Access to Polyhedra Network and connect the wallet. Choose any pictures to create an NFT and fill in all required information (name, description). Then choose the Ethereum Goerli Testnet and click "create."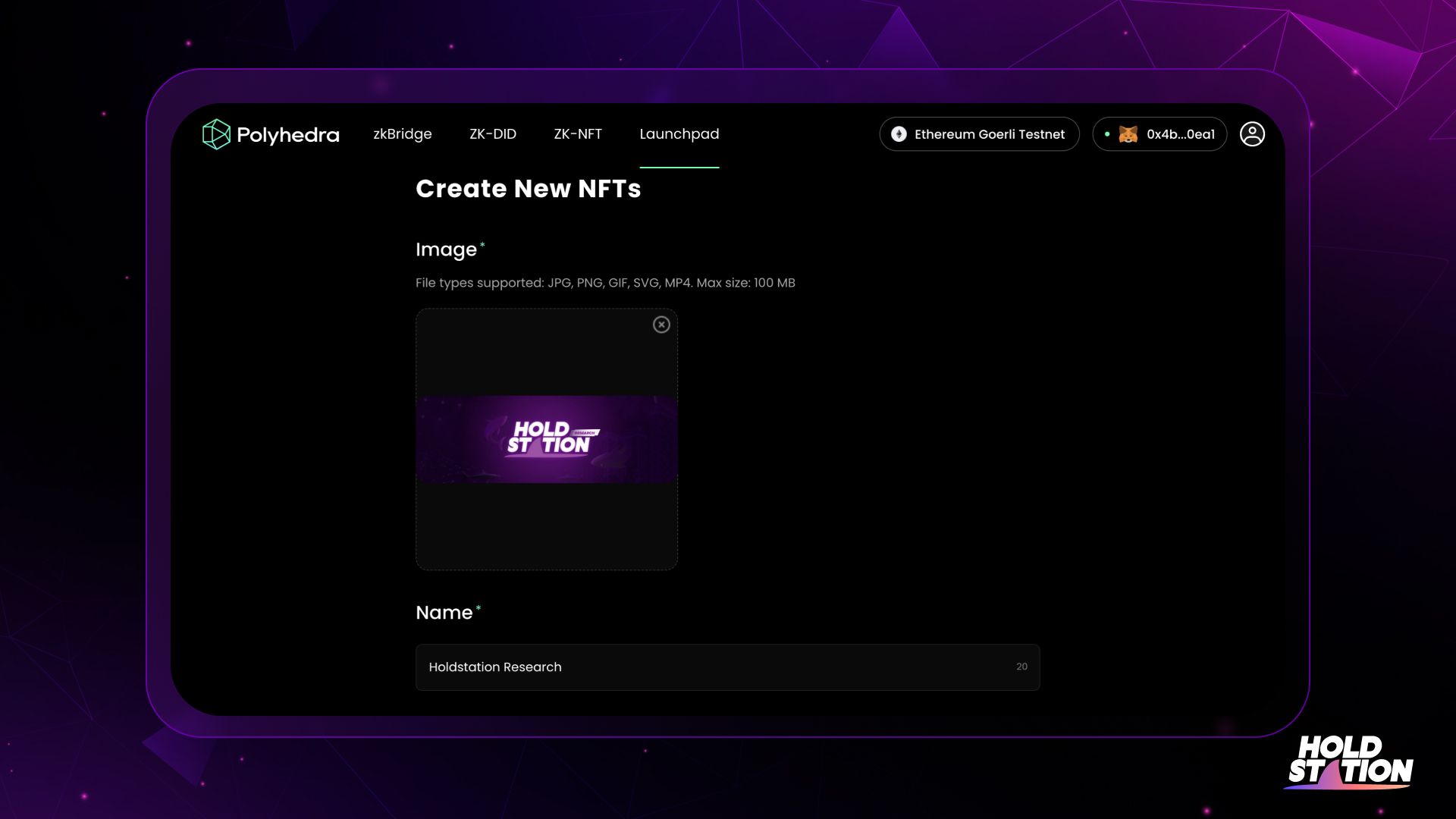 Bridge NFT Through zkBridge
Access zkBridge of Polyhedra Network and transfer your NFT just created. Choose the Ethereum Goerli Testnet and click on "My NFTs." Then choose the NFTs you want to bridge and click "Add NFTs." After all, click "Start import."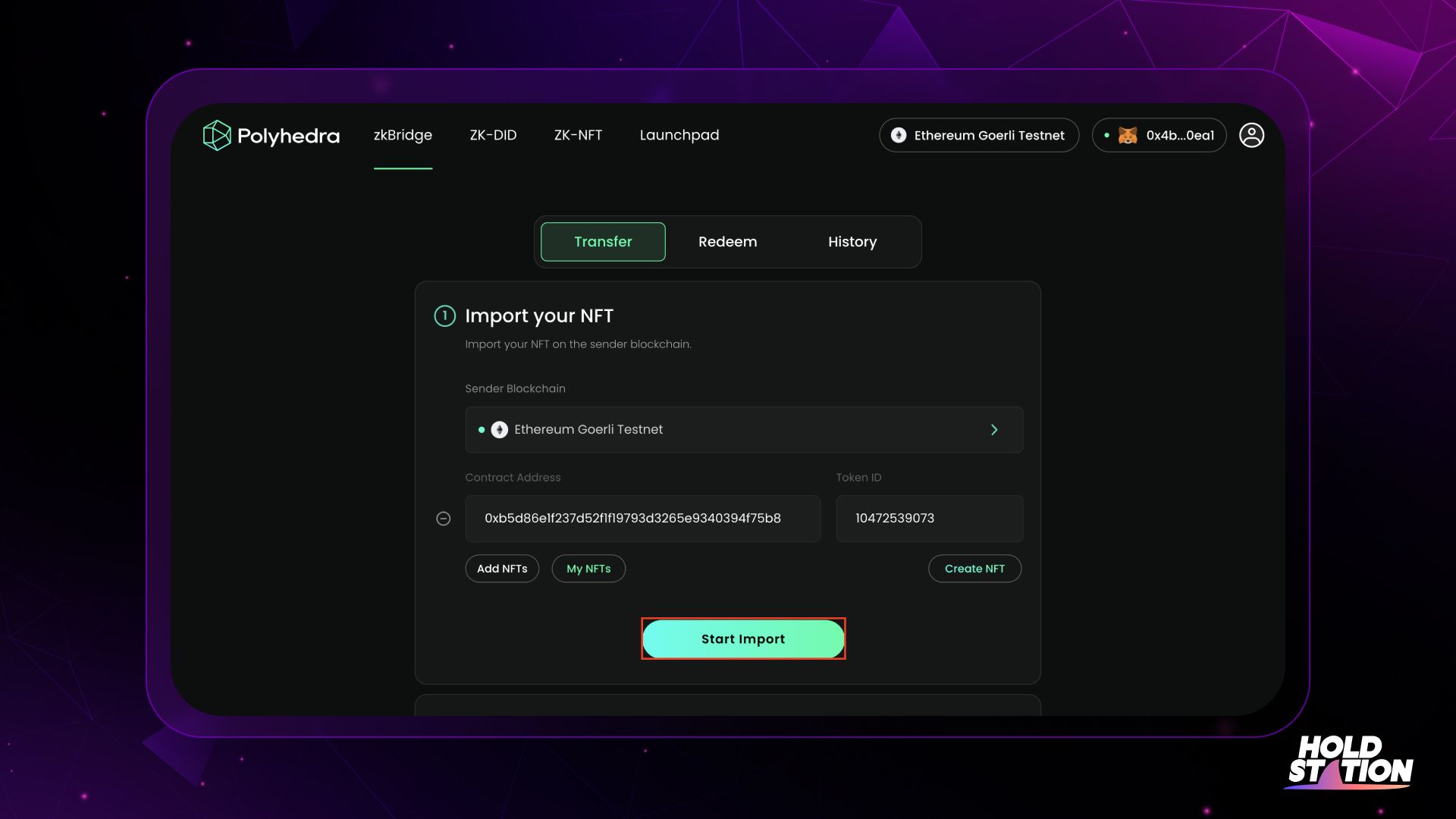 Select the receiver blockchain as BNB Chain Testnet and press "next." Then "approve" and "transfer" the NFTs.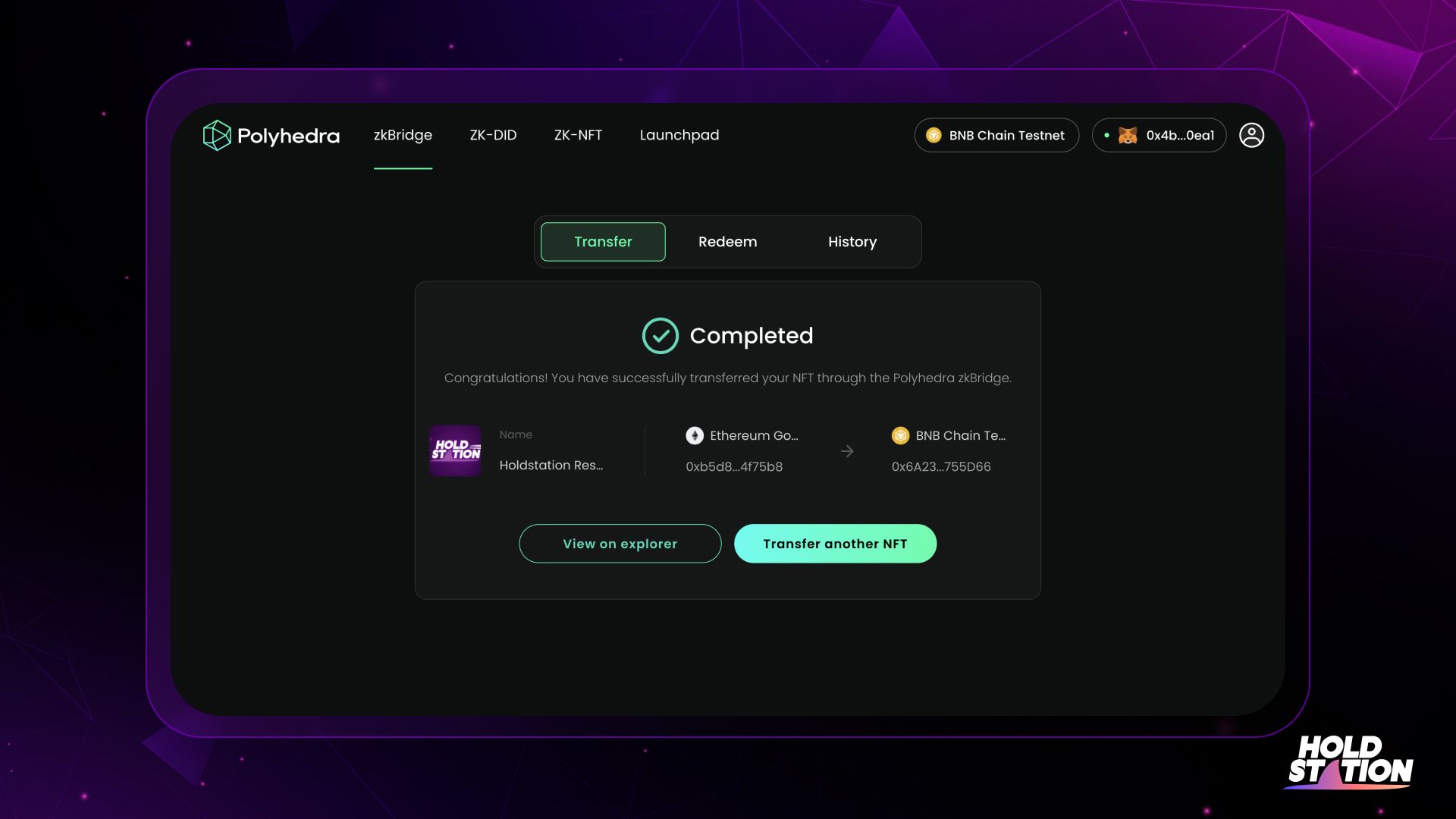 Eventually, provide feedback on the project's "suggestions-and-support" channel in the Polyhedra Network Discord server. Next, copy your "source transaction ID" and "claim transaction ID" along with your screenshot to that channel.
Reviews And Summary
To sum up, the Polyhedra Network testnet is now live and allows the community to join their products which are zkBridge. The project's tokenomics have not been published yet, but the testnet user may have a high chance of getting airdrop when becoming the early adopter of Polyhedra Network.
Polyhedra Network using high-tech that is zero-knowledge proof has been adopted by Ethereum and other prominent projects such as zkSync, Polygon (next month), etc. Additionally, the project was funded and led by Binance Labs and Polychain Capital, so the community could expect Polyhedra Network to grow dramatically along with the project's token.
---
Holdstation Wallet - Your Gate to Web3 💜🦈
Make DeFi as easy as CeFi!
Disclaimer:
The information, statements and conjecture contained in this article, including opinions expressed, are based on information sources that Holdstation believes those are reliable. The opinions expressed in this article are personal opinions expressed after careful consideration and based on the best information we have at the writing's time. This article is not and should not be explained as an offer or solicitation to buy/sell any tokens/NFTs.
Holdstation is not responsible for any direct or indirect losses arising from the use of this article content.