What is Noname.Monster?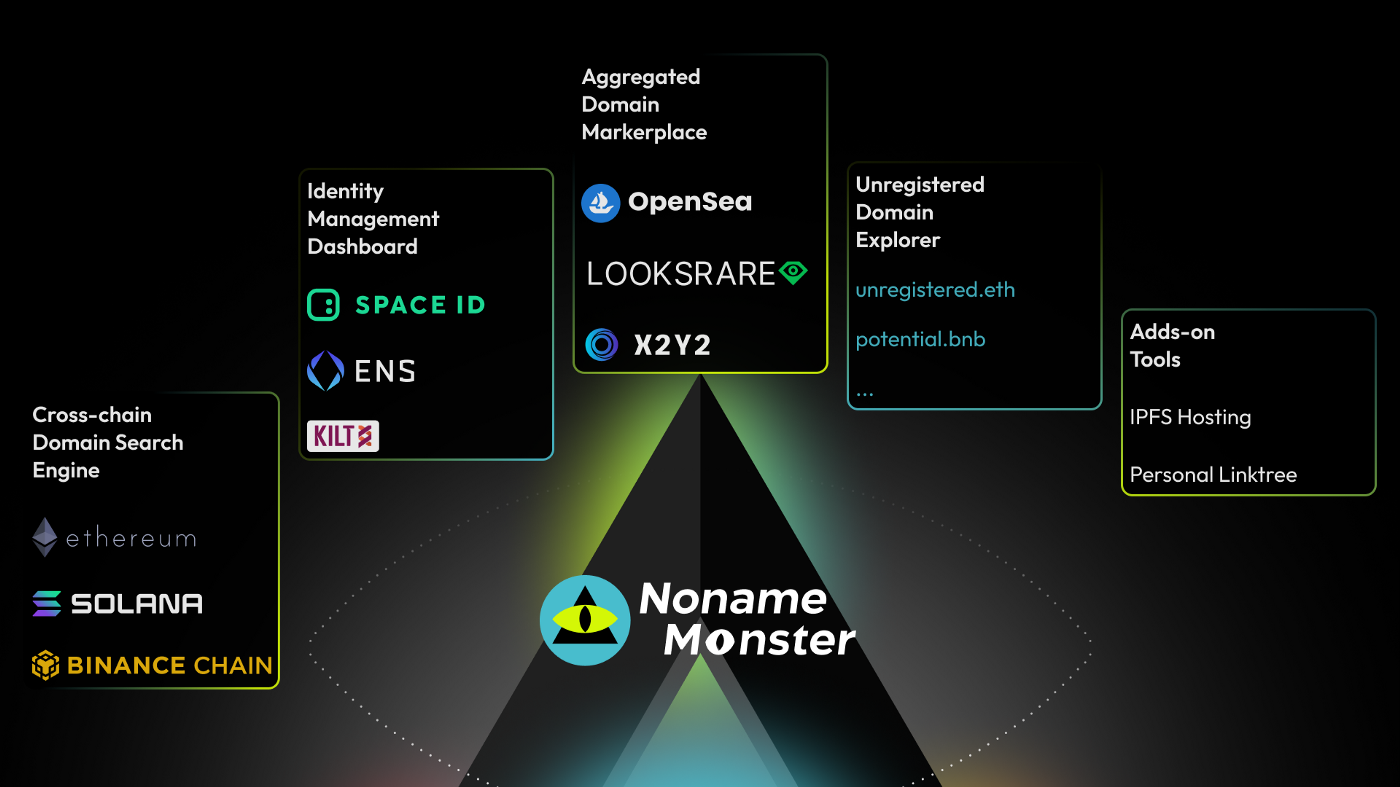 Noname.Monster is an all-in-one domain name trading platform, or simply an aggregated domain marketplace. Noname.Monster was created to help users discover, register, trade and manage Web3 domains on different blockchains and different issuers. Therefore, Noname.Monster aims to become a gateway for Web3 identities.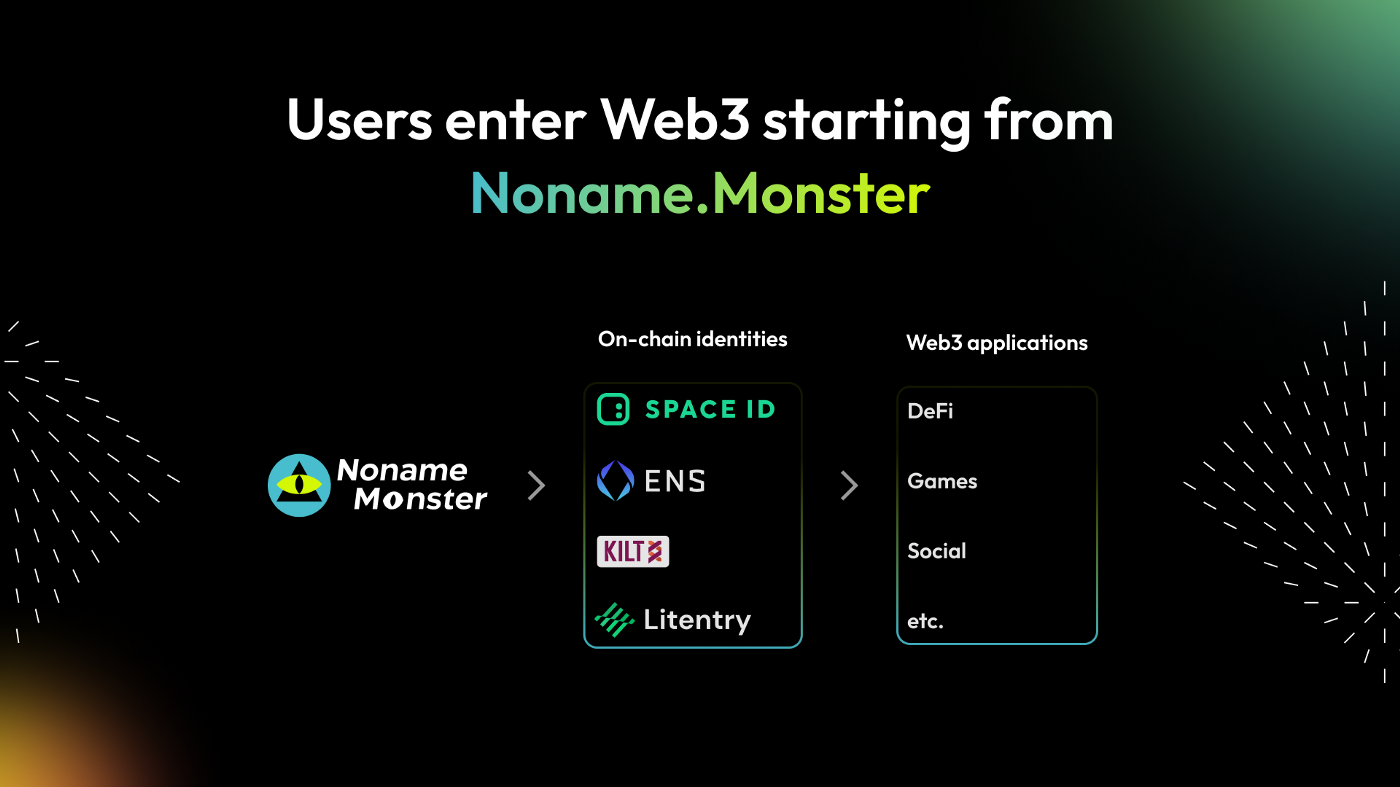 Noname.Monster features
Trade domains in a multi-chain aggregated marketplace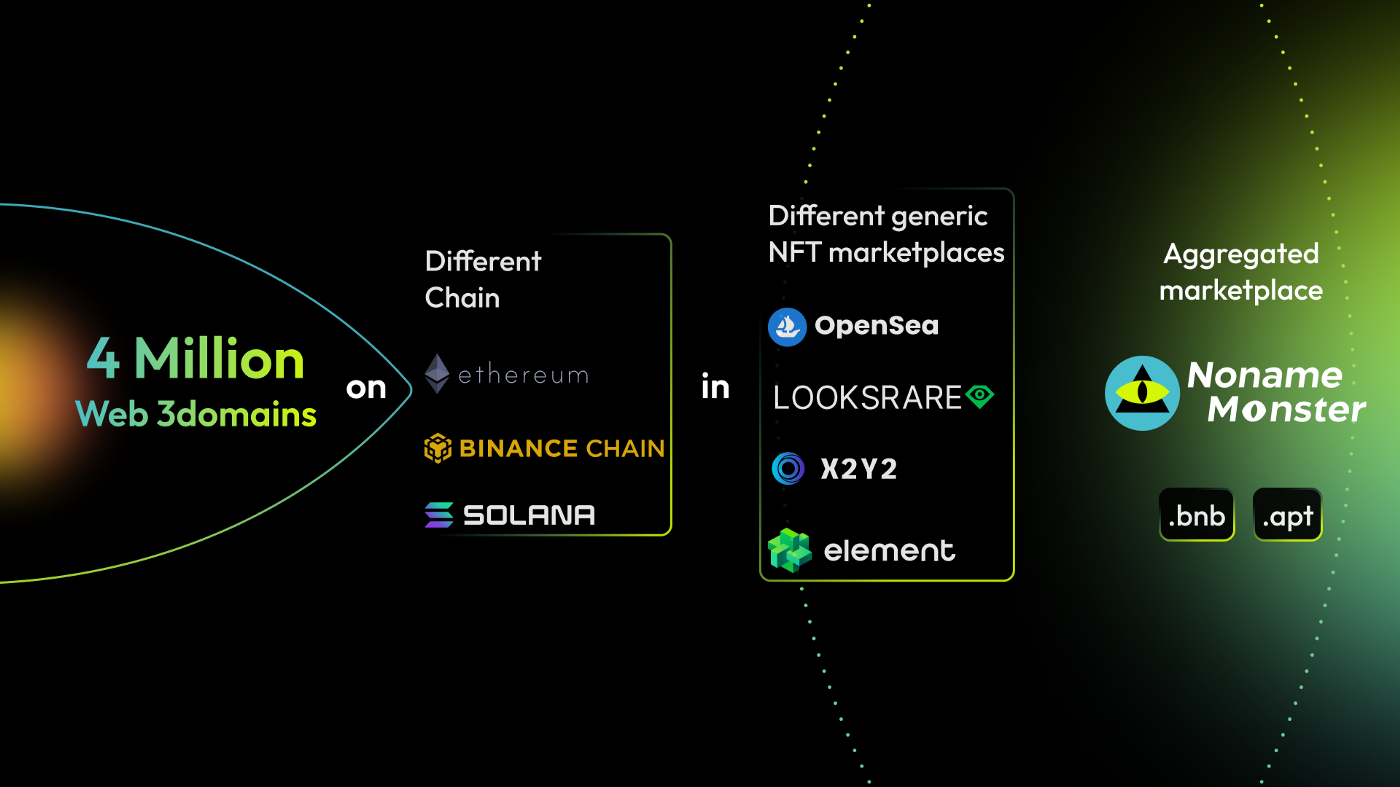 Noname.Monster currently supports .bnb domains of Space ID and other domain name services in the future such as .apt on Aptos, .sol of Bonfida, .eth of ENS, or Unstoppable Domains in just one aggregated domain marketplace. This will make it easy for users to bulk list/buy domain names on different NFT Marketplaces (OpenSea, Looksrare, Magic Eden, Element,...) in the same aggregated marketplace to reach a wide range of customers with more products and domains.
Explore unregistered domain names in domain explorer and cross-chain search engine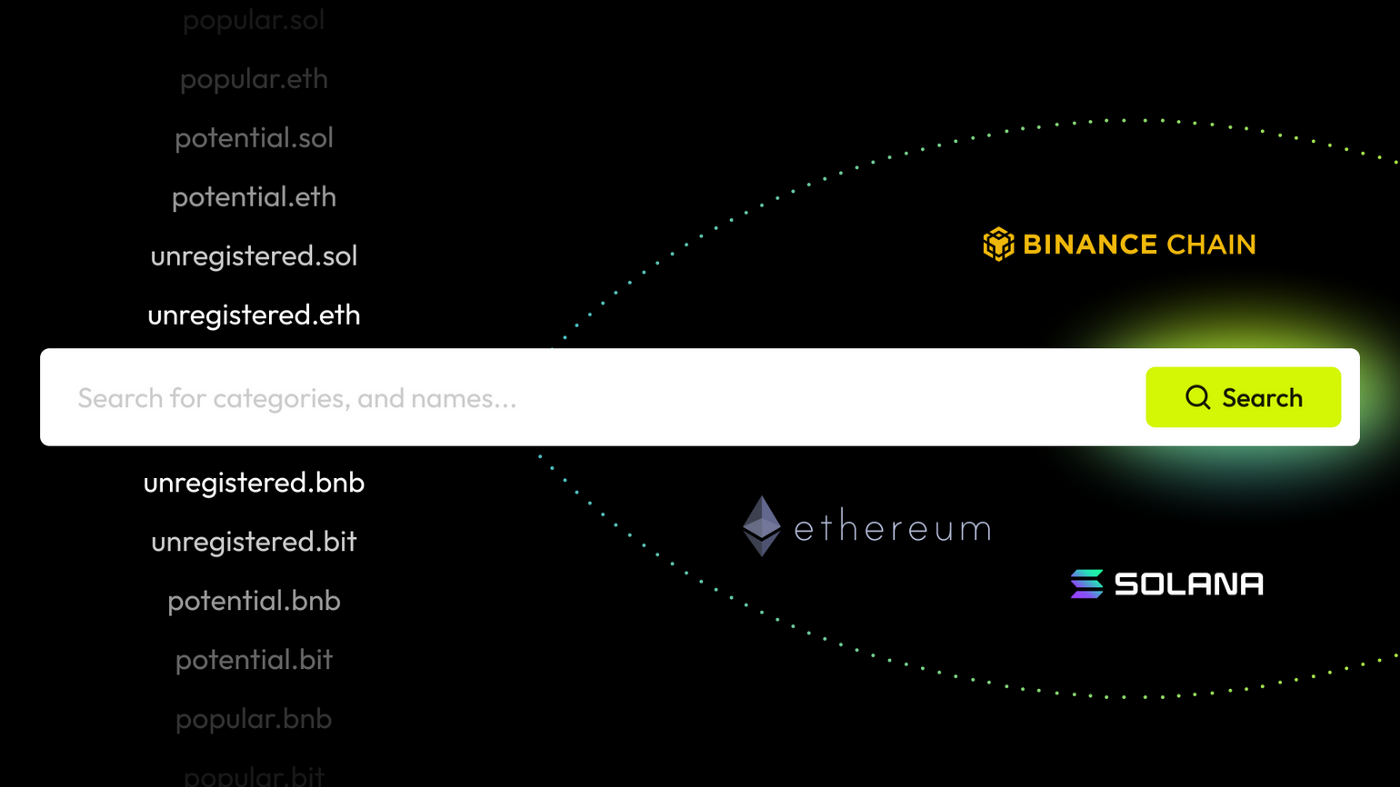 Noname.Monster helps users to find domain names that are meaningful to users or just find valuable domains, finding a domain name which is always a difficult problem for many users when they are initially in choosing a suitable domain name. With Noname.Monster's domain explorer, Noname.Monster has a set of tools to sort and categorize domain names by different categories such as meaning, length, character set, digits, numbers,... Therefore, users can easily find their desired domain names.
In addition to the domain explorer, Noname.Monster has also been developing a cross-chain domain name search engine with AI support. This tool will recommend alternative domains to users if the domain name that users want is too expensive or has already been registered by someone else.
Register and manage .bnb domains across blockchains efficiently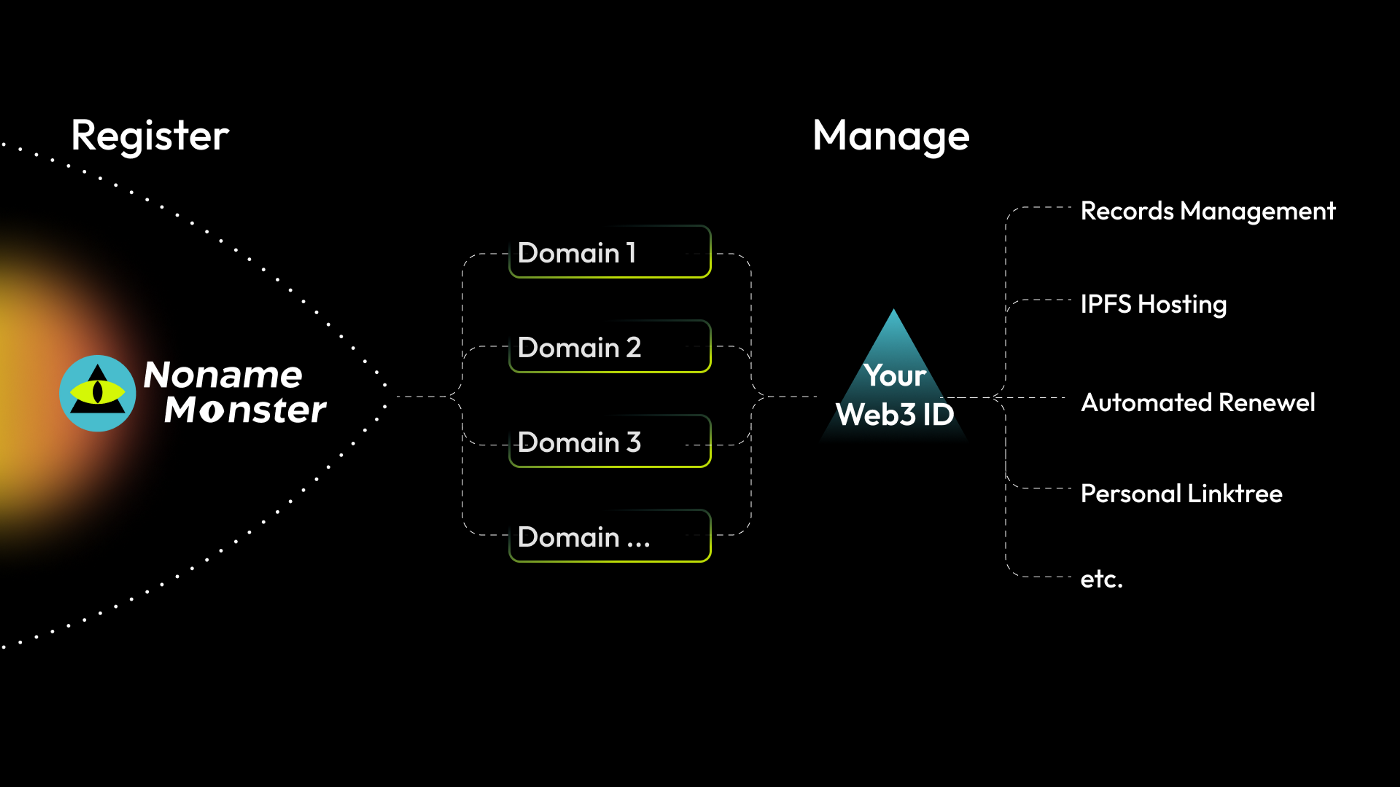 Noname.Monster will become a marketplace for SPACE ID 'resellers' once the SPACE ID third-party domain name registration is officially launched. Noname.Monster also brings many benefits to users such as low cost and higher efficiency registration when registering on Noname.Monster with the bulk registration tools.
At the same time, Noname.Monster also develops a large-scale domain name management to serve the needs of the community, which includes extra features such as bulk domain name renewal, profile updates, renewal/offer alerts.
How to claim Noname.Monster OAT on Galxe
On October 7, Noname.Monster started 'Beta Launch Campaign' on Galxe to distribute Noname.Monster OATs to the community.
Those who mint and hold these OATs will have access to future Noname.Monster campaigns for a chance to receive whitelists and airdrops from the project. Let's go through the detailed instructions below with Holdstation to claim Noname.Monster OAT on Galxe.
Step 1: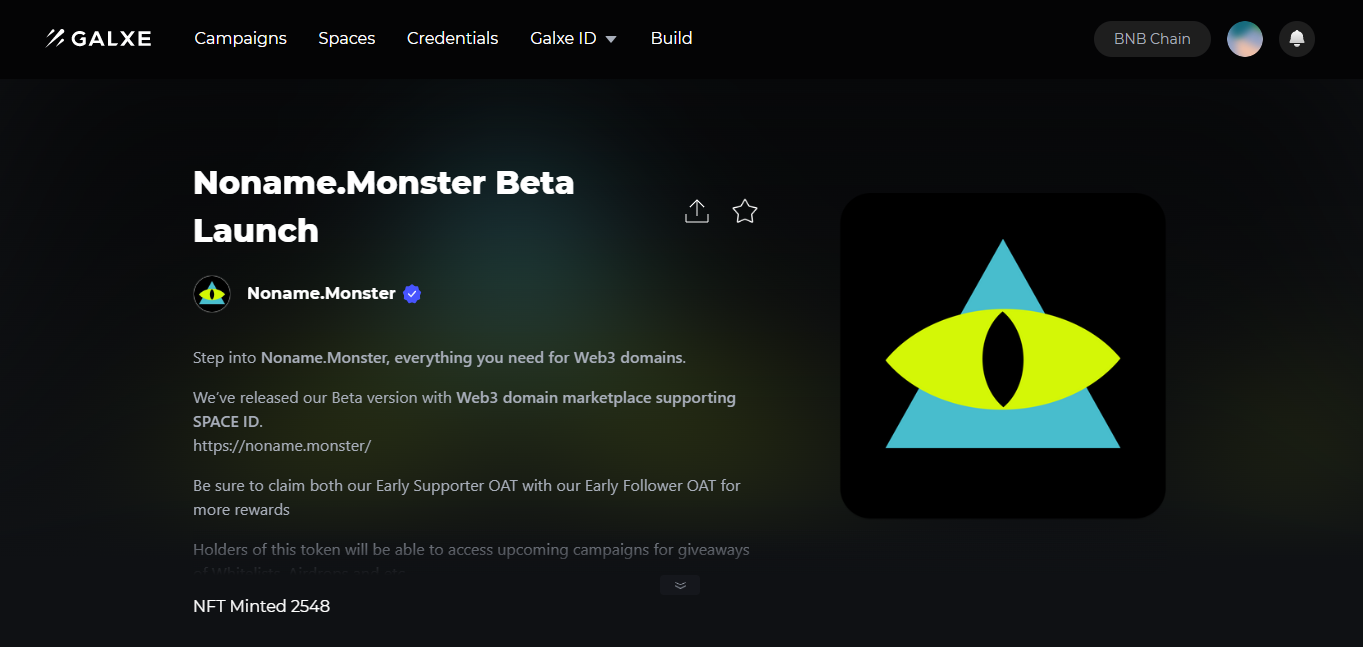 Users access the campaign page of Noname.Monster on Galxe through the following link. Users then select the first OAT 'Noname.Monster Early Follower'.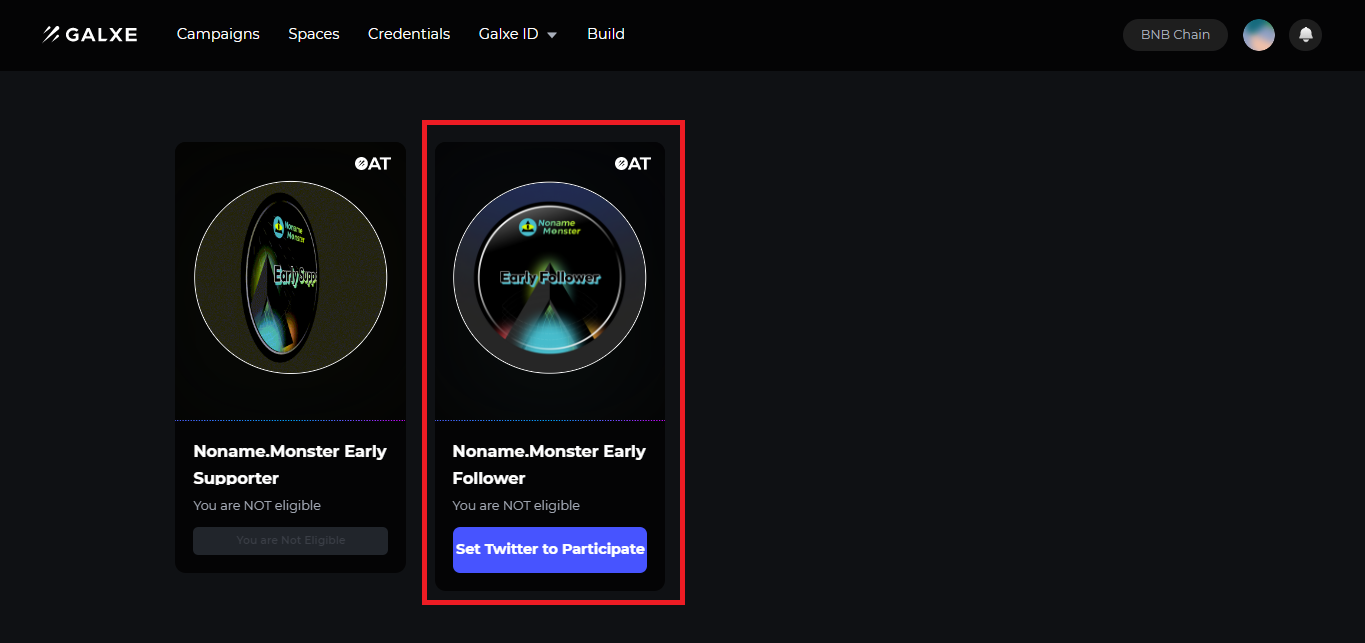 Step 2:
Users need to do one of the following tasks to be eligible for the 'Noname.Monster Early Follower' OAT, which is:
Follow Noname.Monster on Twitter
Join Noname.Monster Discord
In addition, users can perform both tasks to be able to mint 2 OATs.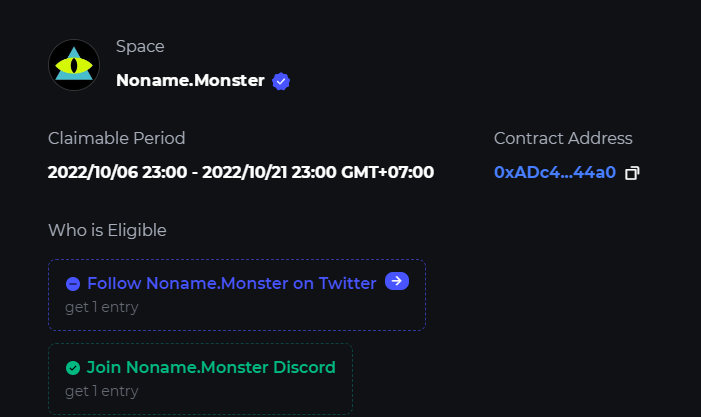 Step 3:
After completing the above tasks, users will be eligible to claim the OAT. Next, click on 'Claim' section to complete the OAT claiming process. In addition, gas costs are covered by Galxe.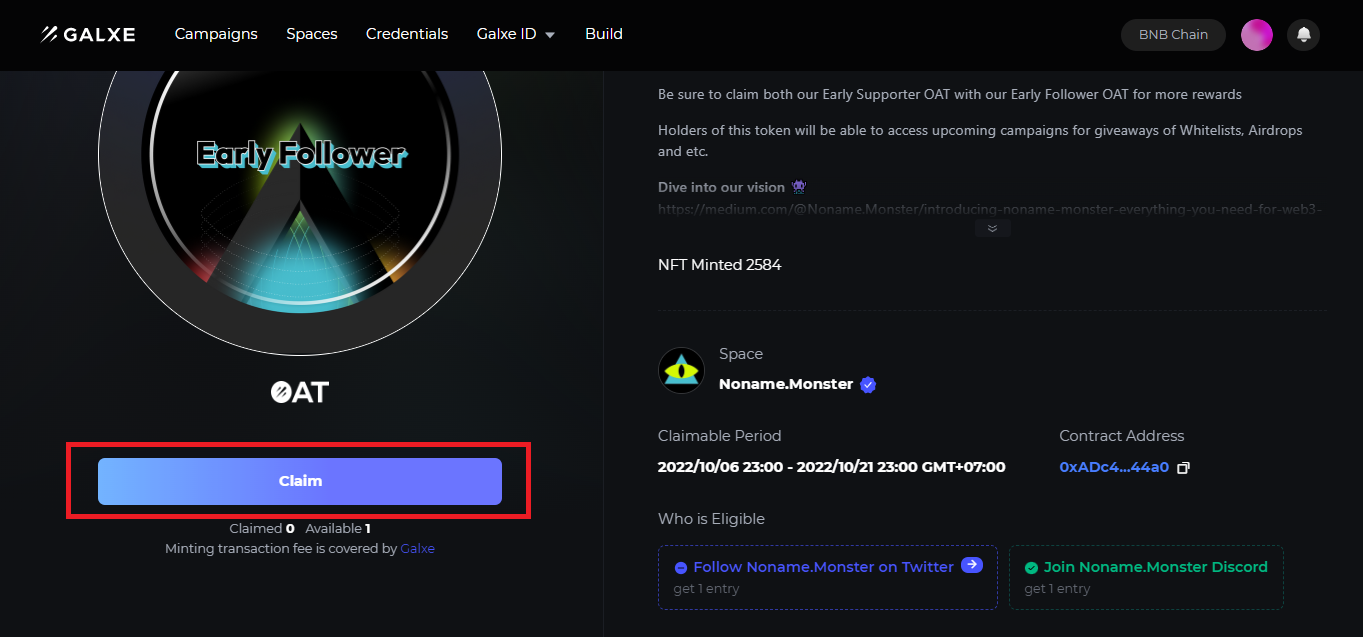 Congratulation! You have successfully claimed the 'Noname.Monster Early Follower' OAT from Noname.Monster on Galxe.