Key insights
MicroStrategy may sell up to $500 million in class A common stock and purchase more bitcoin
According to a new prospectus filed with the Securities and Exchange Commission (SEC), the company has reached a deal with agents Cowen and Company and BTIG to sell up to $500 million in stock to purchase additional bitcoin.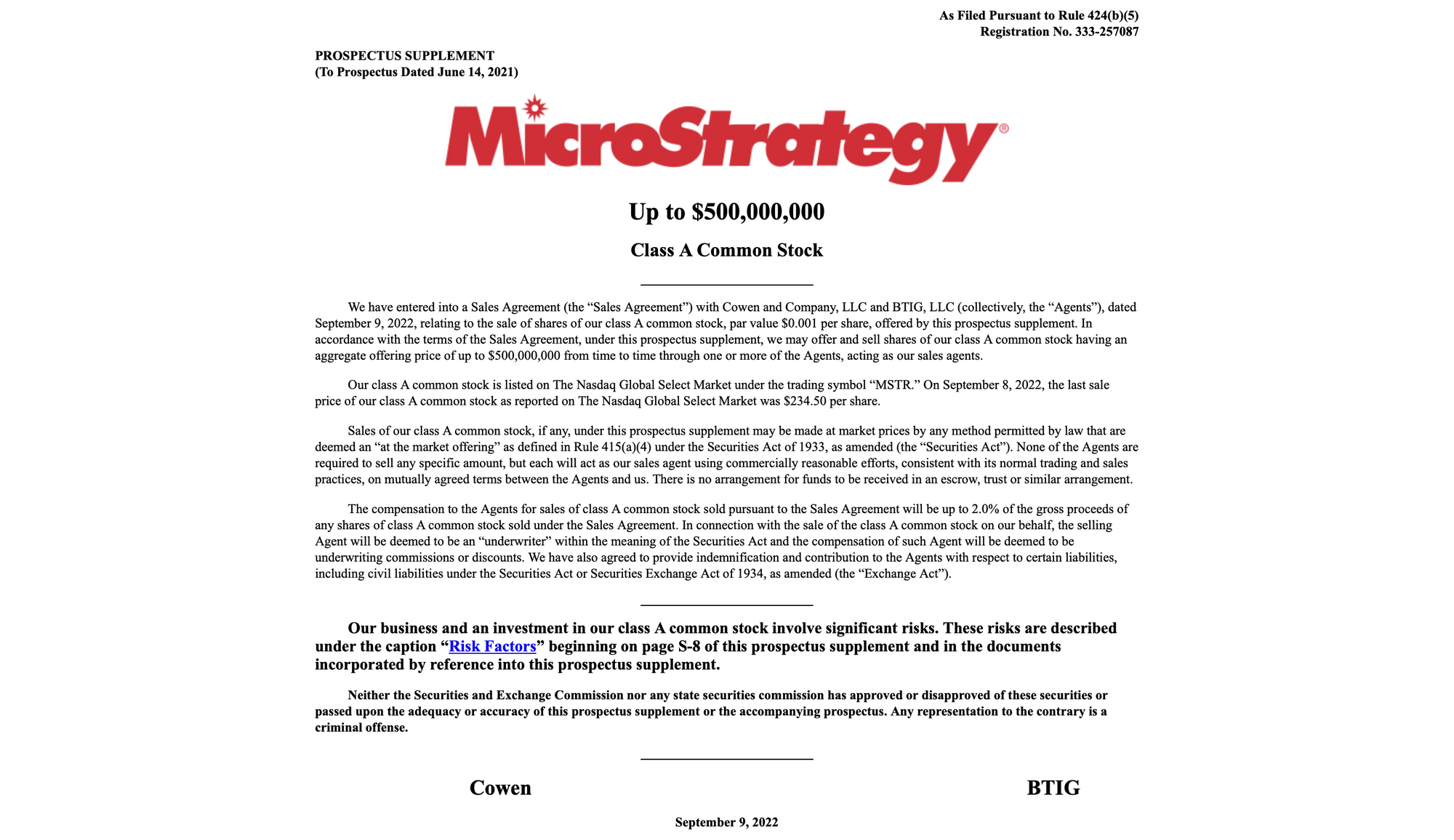 The purpose of the prospectus: "The net proceeds from this transaction will be used for general company objectives, including the purchase of bitcoin."
Under previous CEO and bitcoin bull Michael Saylor, MicroStrategy began adding enormous amounts of bitcoin to its financial sheet. The billionaire left the firm last month, although he still chairs the investment committee. Incoming CEO Phong Le stated that the company still intends to own bitcoin in the long term. At the time of publishing, Bitcoin was trading 10% higher, above $21,000.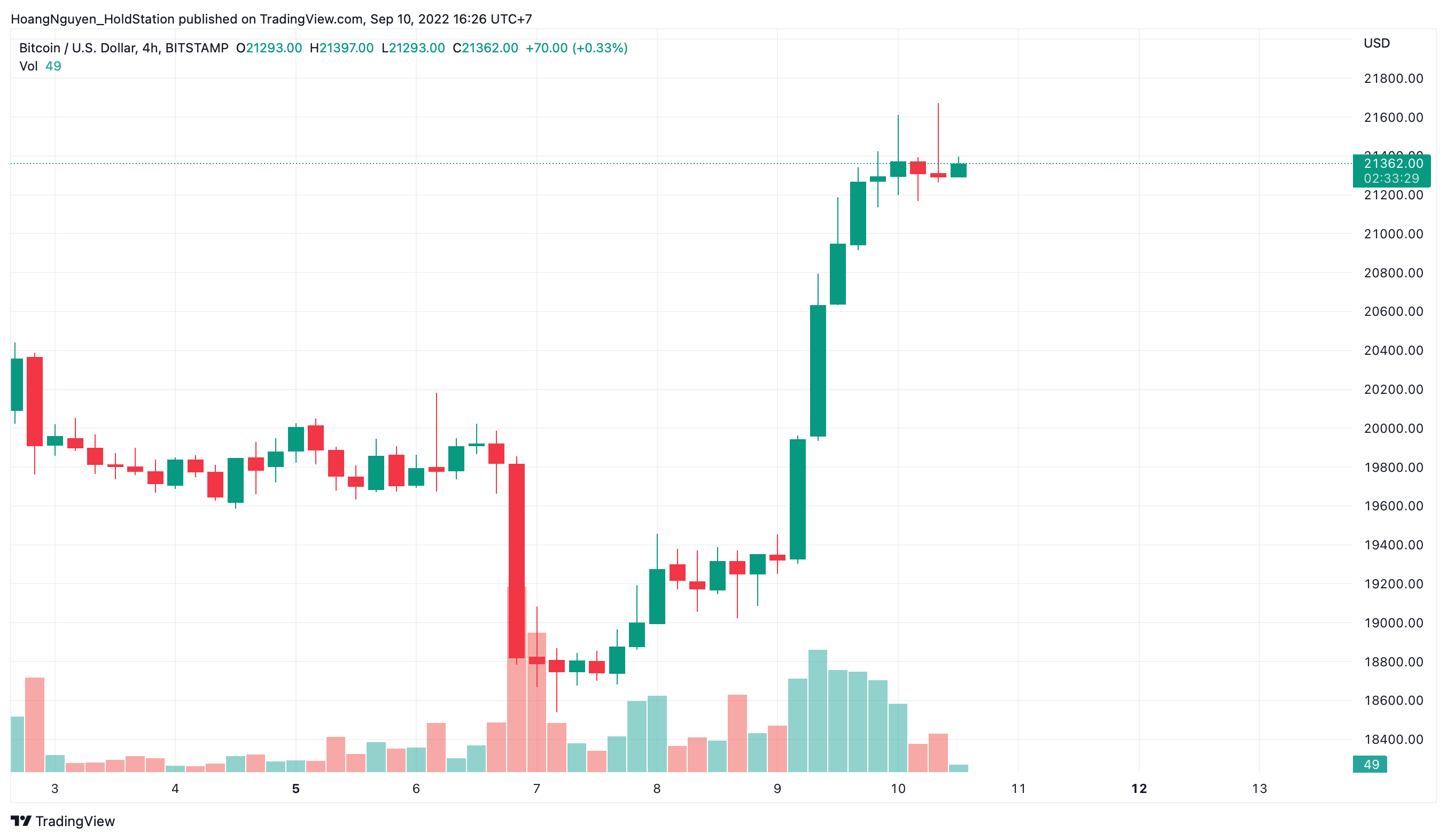 The firm's 129,699 bitcoins were bought for nearly $4 billion at the end of June 28, 2022, representing an average cost per bitcoin of around $30,664, according to MicroStrategy. At the current price of bitcoin, about $21,000, the value of their assets is almost $2.7 billion. The total market capitalization of MicroStrategy is around $3.2 billion.

To sum up, many public companies have purchased Bitcoin as an investment in their balance sheet could show the interest of these companies in crypto. Also, Tesla accepted Bitcoin as a payment currency but denied it recently cause of Bitcoin mining emissions to the environment. In the long term, many businesses may accept Bitcoin as a payment method, pushing the CBDCs from the Federal Reserve, Bank of England, etc.

Source: MicroStrategy, TheBlock and TradingView