Micro Strategy is the public company that owns the most Bitcoin (BTC) in the market, next to some popular companies such as Tesla, Coinbase, and Voyager. Since mid-2022, the cryptocurrency market has suffered a sharp decline leading to a downtrend, so companies like Micro Strategy and Tesla are recording losses with their BTC investments. From there, the bad news led to BTC being lightly corrected at dawn on February 3, 2023.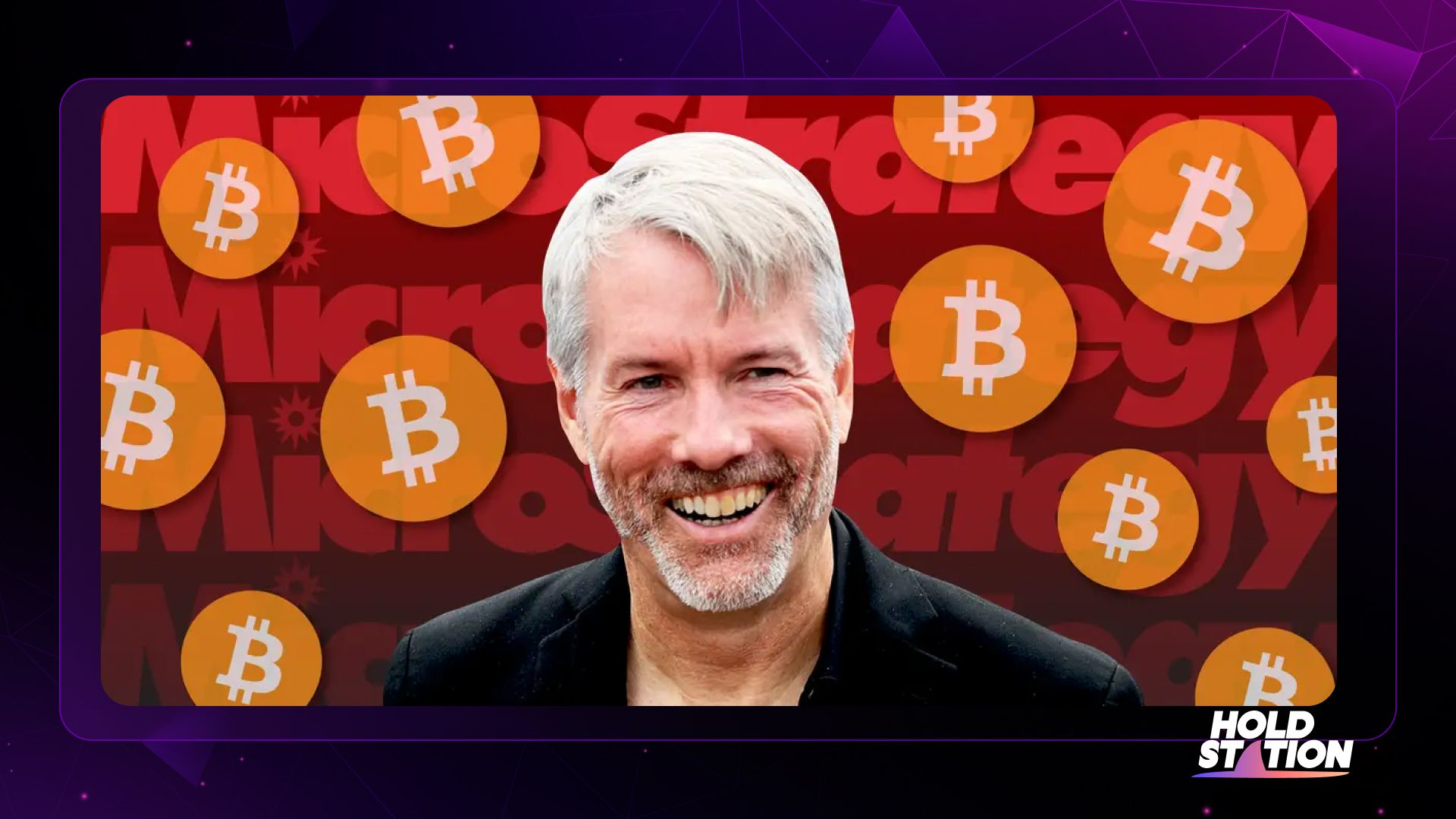 Micro Strategy Report Loss Q4 2022
MicroStrategy, the software company most known in recent years for its bitcoin bet, reported a net loss of $249.7 million in the fourth quarter of 2022, compared to a loss of $90 million in the same time the previous year.
MicroStrategy reported that the net loss had been impacted by $197.6 million in digital asset impairment charges, with the business writing down the value of its bitcoin as its price fell during the period. In the fourth quarter, the firm stated it sold 704 bitcoin for $11.8 million in cash, resulting in a $0.9 million profit.
Micro Strategy Bitcoin Holding
MicroStrategy grew its Bitcoin holdings to 132,500, valued at $1.840 billion by the end of 2022, up from 130,000 at the end of the third quarter. According to the company, the overall cumulative impartment losses for the corporation's holdings were $2.153 billion.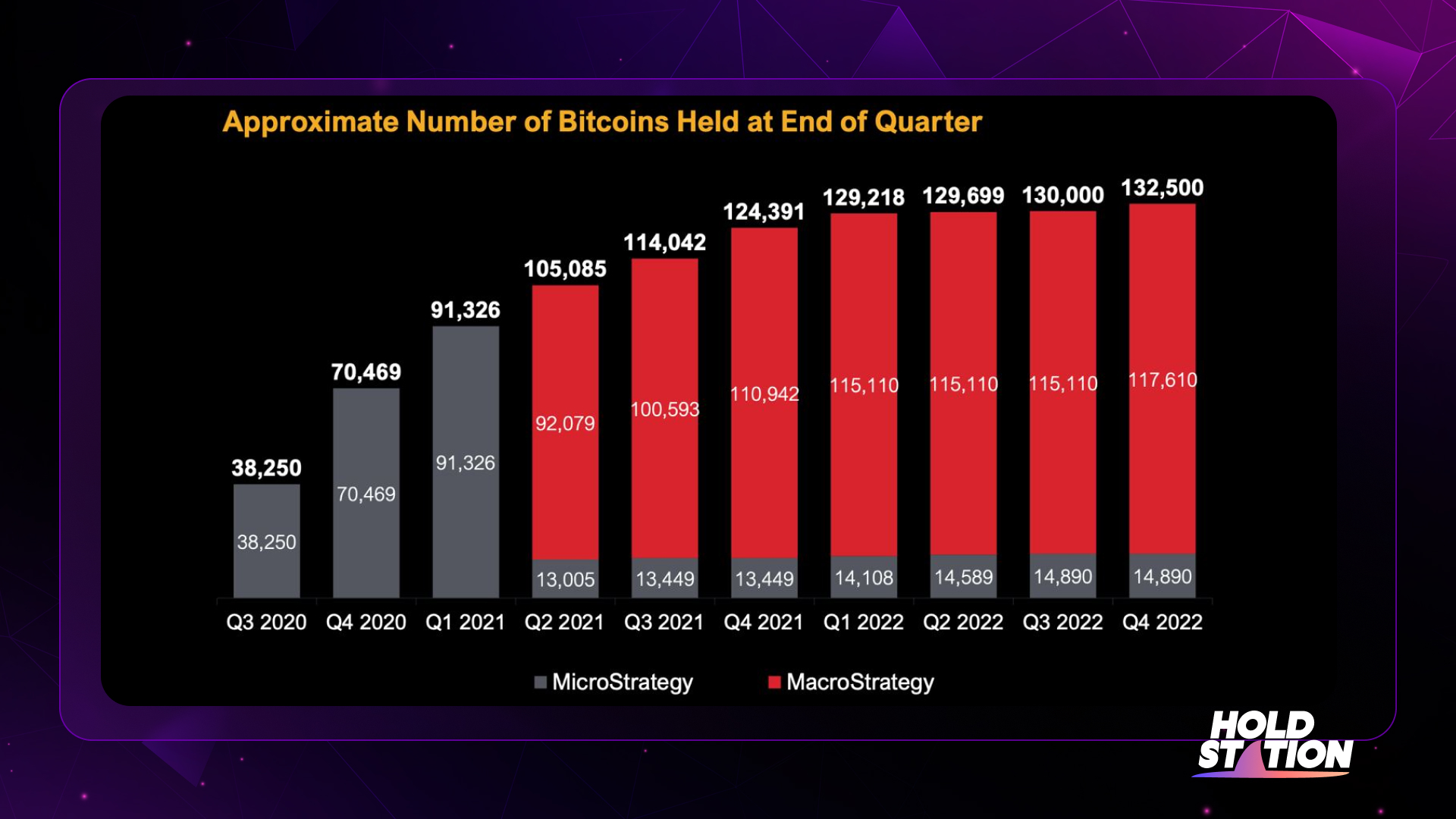 Despite the loss of Micro Strategy's Bitcoin holdings, Co-founder Michael Saylor and CFO Andrew Kang remain enthusiastic about BTC.
The initial cost basis and market value of MicroStrategy's bitcoin were $3.993 billion and $2.194 billion, respectively, as of December 31, 2022, implying an average cost per bitcoin of around $30,137.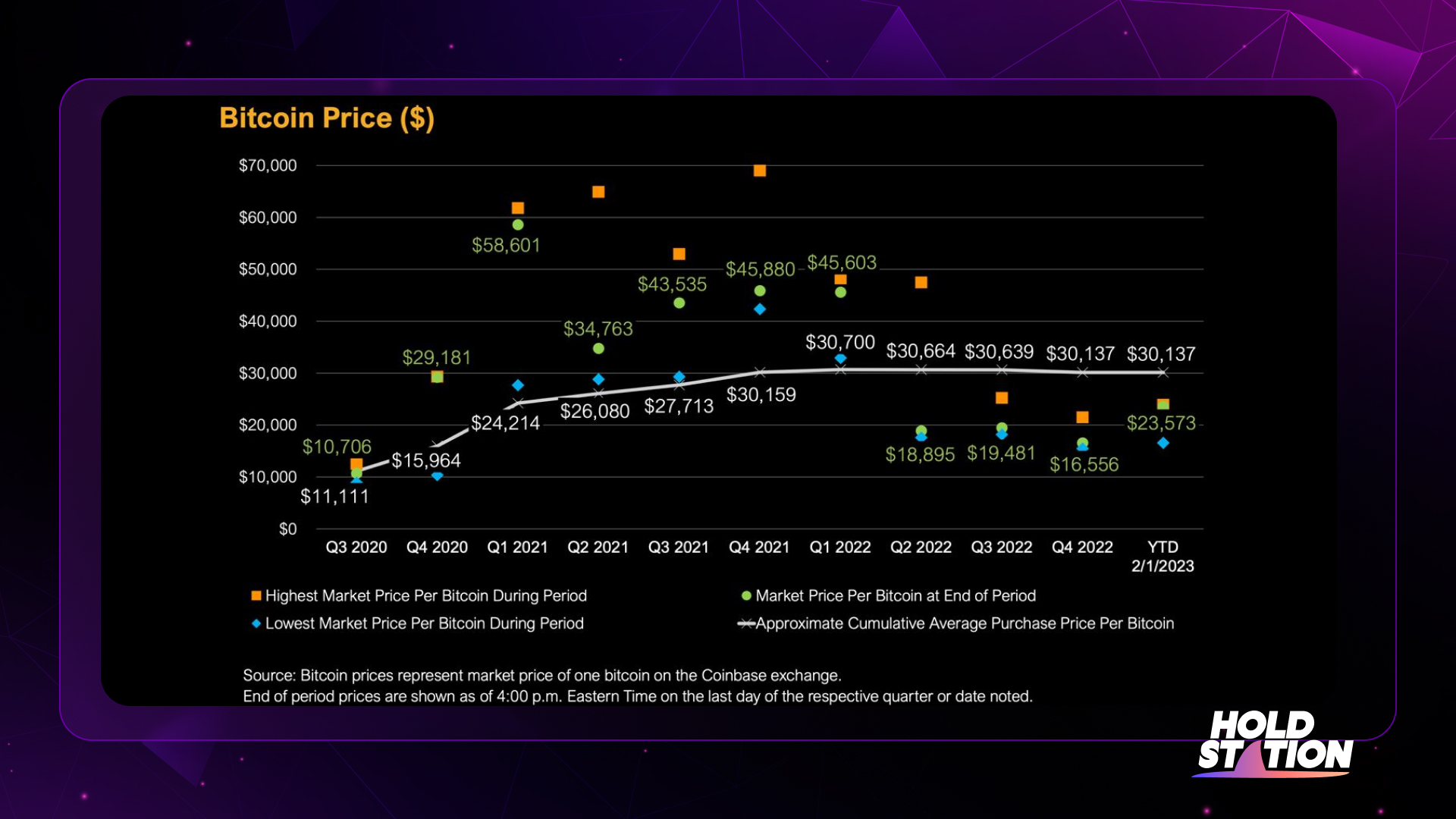 Bitcoin Drops
At around 4:00 a.m. (GMT+7) around the same time Micro Strategy announced Q4 2022 revenue, BTC price dropped 2% from around $23k9 to around $23k4. At the time of writing, BTC is sideways around $23k5 with a 24-hour trading volume of more than $41.5 billion and shows no signs of recovering from the above crash.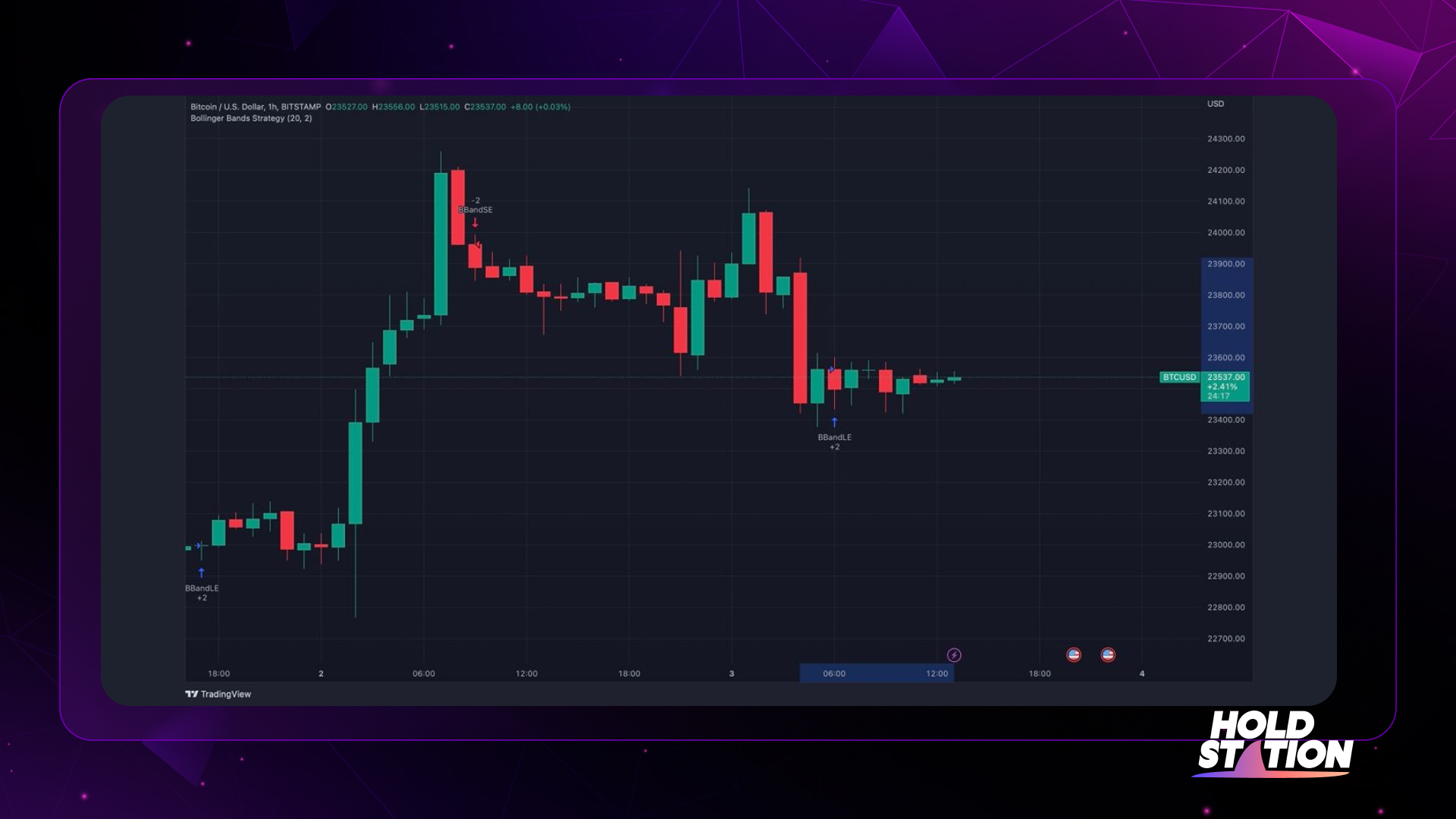 Reviews And Summary
Companies in the US traditional market will start reporting Q4 2022 revenue from the end of January and February 2023, so those companies that own Bitcoin when announcing revenue will affect the price of BTC. However, companies that hold large amounts of BTC, such as Micro Strategy, Tesla, and Coinbase, have all announced Q4 2022 revenue, so BTC price will almost no longer be affected by the earning report of US companies anymore.
Micro Strategy and companies holding billions of USD worth of BTC to invest, thereby showing the growth potential of BTC in the long term when Micro Strategy may continue to buy more BTC in 2023 to DCA BTC purchased. From there, it could be a condition for BTC to move to higher price points at 25k and 30k. In addition, Micro Strategy will develop the Lightning Network decentralized payment gateway on the Bitcoin blockchain.
---
Holdstation Wallet - Your Gate to Web3 💜🦈
Make DeFi as easy as CeFi!
Disclaimer:
The information, statements and conjecture contained in this article, including opinions expressed, are based on information sources that Holdstation believes those are reliable. The opinions expressed in this article are personal opinions expressed after careful consideration and based on the best information we have at the writing's time. This article is not and should not be explained as an offer or solicitation to buy/sell any tokens/NFTs.
Holdstation is not responsible for any direct or indirect losses arising from the use of this article content