The world's biggest football event - World Cup is coming, not only for fomo investors with Fan Token but now Binance has also given users a new opportunity to make a profit. Let's find out how to maximize profits from this event with Holdstation.
Binance Football Fever 2022 - Football fever comes from Binance
Binance Football Fever 2022 is the event launched by Binance on November 7, 2022, allowing soccer fans to participate in daily challenges for free and with nothing to lose by participating.
Users can participate in the event from November 20 to December 18 by making predictions about the outcome of football matches.
Users need a Fan Passport to participate by:
Join the 3-day challenge: Get a free NFT Passport.
Join the 12 Day Challenge: Hold 1 Binance Fan Token ($LAZIO, $PORTO, $ALPINE, $SANTOS) or invite a newbie to sign up and KYC to get a "Standard NFT Passport".
Join the 23-day challenge: Hold 10 or more Binance Fan Tokens or invite 3 new people to register and KYC will be upgraded to "Super NFT Passport".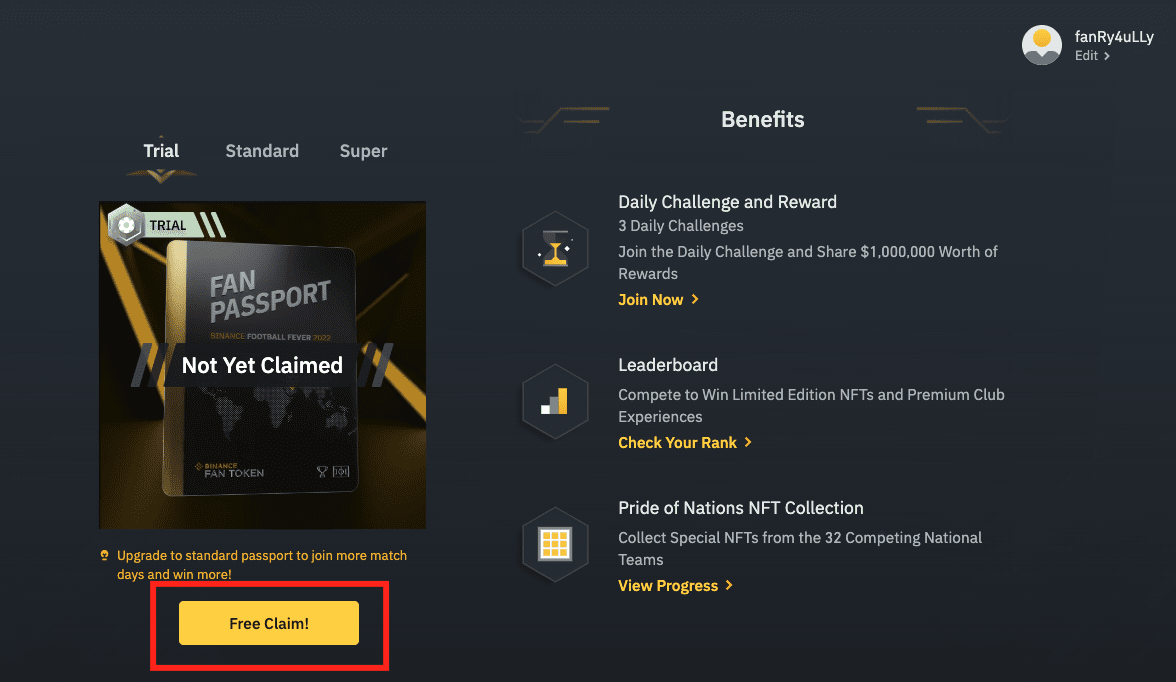 —> If aiming for a great prize, users should aim to upgrade to a "Super NFT Passport" to maximize their chances of receiving rewards.
To predict match scores and participate in events, users visit this website to participate in predictions.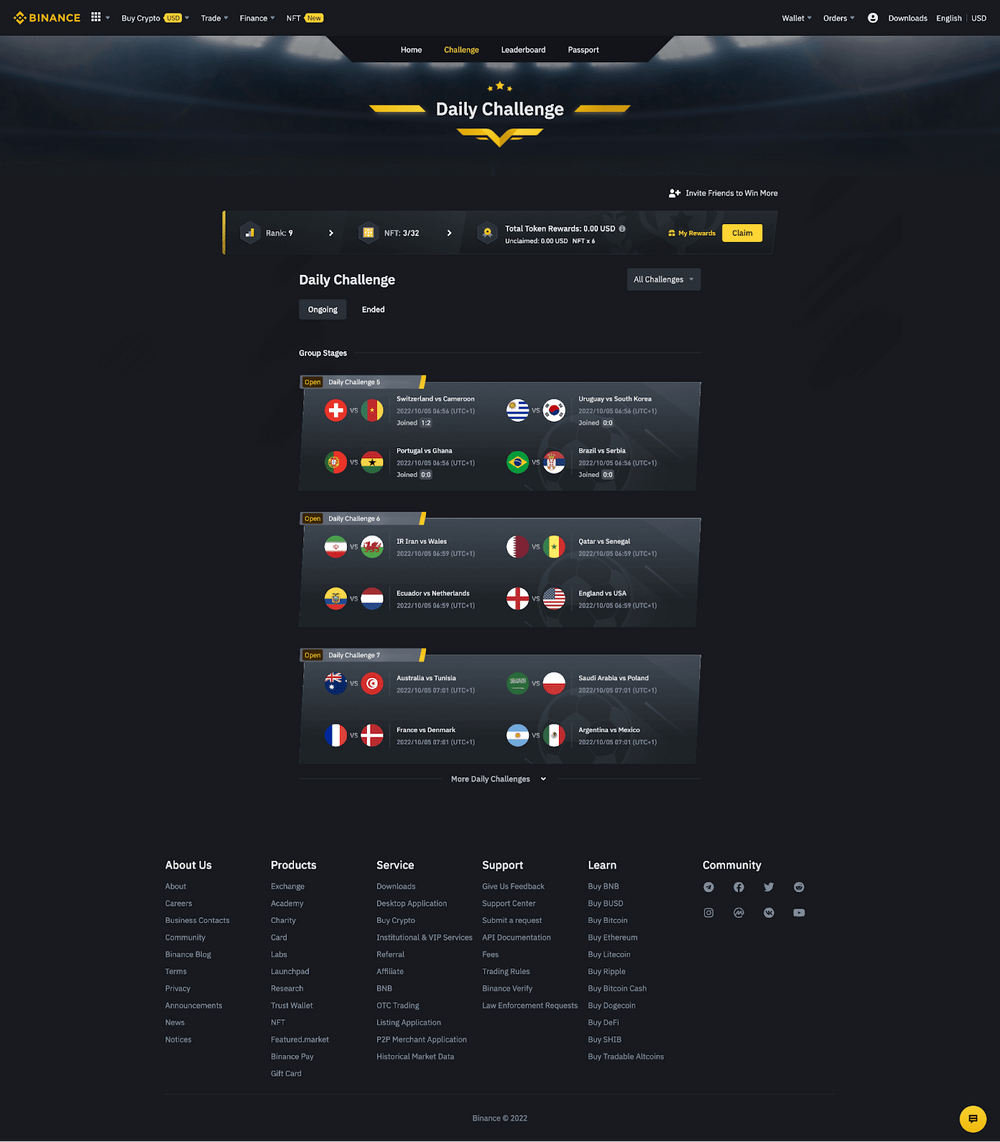 See details of daily duty times in the event section of the Binance homepage. Be careful not to skip any matches.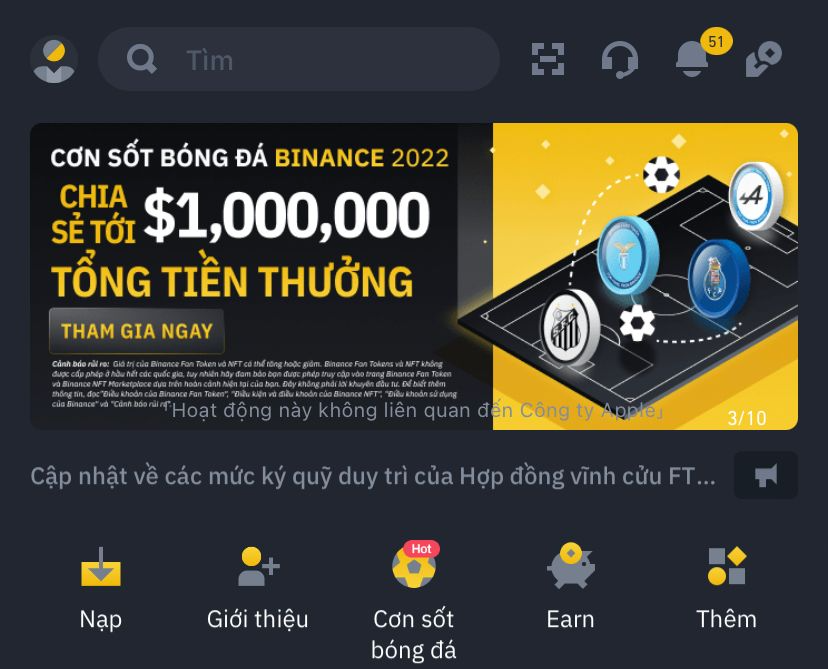 Users who participate in the fastest and most accurate score prediction will get more points, more rewards and receive gold - silver - copper NFTs. The amount of rewards is divided based on the participants' ability to predict the score and the number of tokens they hold.
Maximize Profits from Binance Soccer Events
To join the program, users only need to hold 3 Binance Fan Tokens and can add another 7 Fan Tokens to upgrade their passports. Therefore, users should choose potential Fan Tokens so that when participating in the event, participants can both receive rewards and the tokens they hold can still grow. Or even if they don't receive many rewards, the Fan Tokens in their portfolio still have the potential for growth.
In this event, Binance Fan Tokens will surely benefit the most like $ALPINE, $LAZIO, $PORTO, $SANTOS because they are Binance Fan Tokens, so they will likely be prioritized to inflate more. Besides to maximize rewards, users can add 7 other Fan Tokens to upgrade their passports.
At the same time after the market crash from the battle between CZ and SamFTX, this is an opportunity to collect Fan Tokens to prepare for the World Cup season. Many Fan Tokens have had strong surges in the past like $LAZIO or $CHZ, this is an opportunity to collect Fan Tokens at a more attractive price range.
Summary
Users should maximize their chances by holding a lot of Fan Tokens and participating in all event activities. Although there is a possibility that Fan Tokens could continue to be dumped with the market, the opportunity presented by the Binance event gives participants the expectation of a market pull from CZ, and is a good opportunity to own some Fan Tokens.