After announcing the launch of expansion plans across the entire growing Layer2 ecosystem this past August, Lido continues to expand to Cosmos as a positive sign for growth. Let's learn about the potential for growth with Holdstation after this information.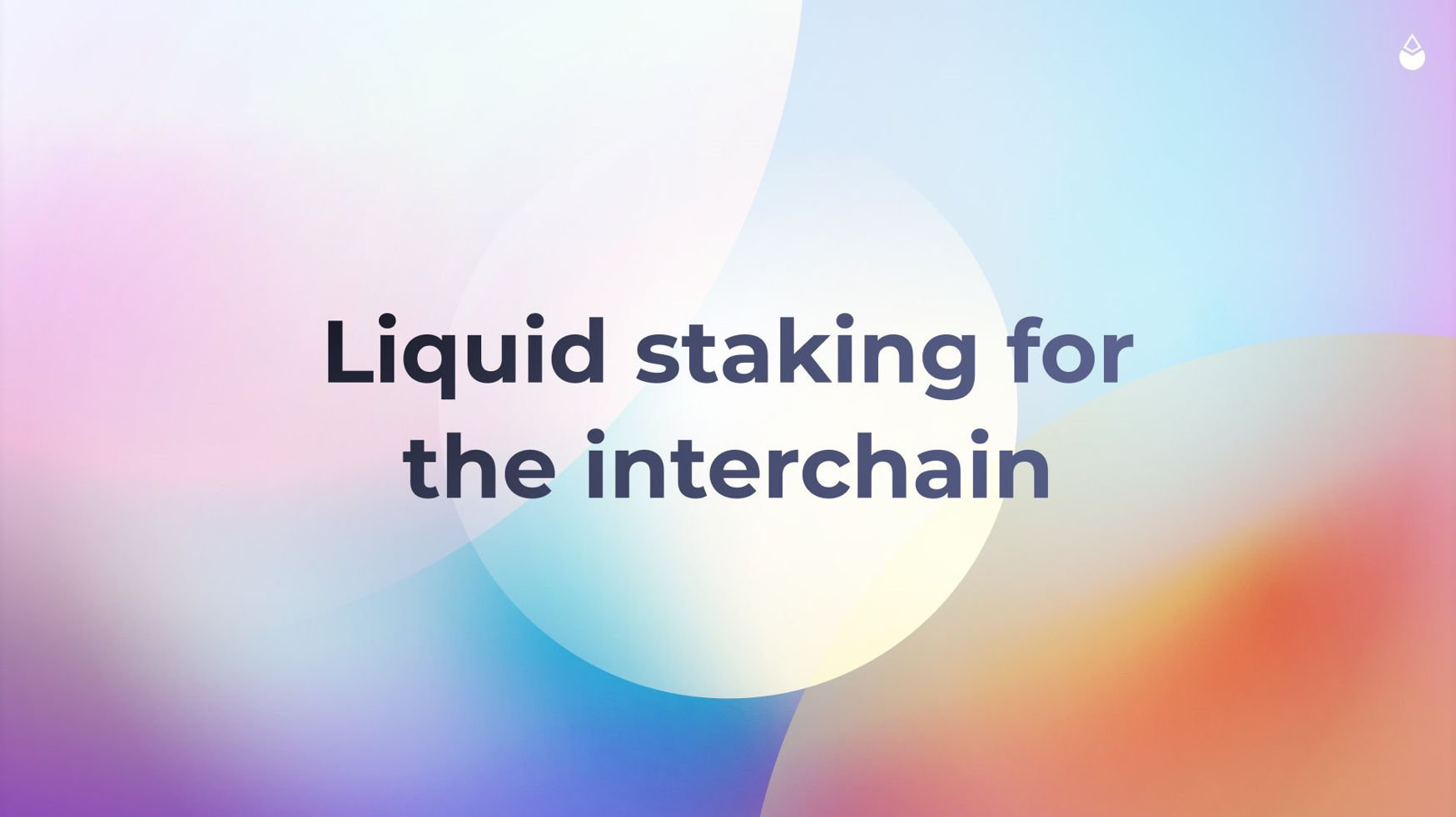 Liquid Staking For The Interchain
Lido or Lido Finance, a decentralized platform famous for its staking solution with the largest Ethereum staking pool, announced on Twitter the development and expansion to the Cosmos network via Neutron a smart contract platform.
The integration with Cosmos is expected to bring development to Lido and solve Cosmos problems.
Cosmos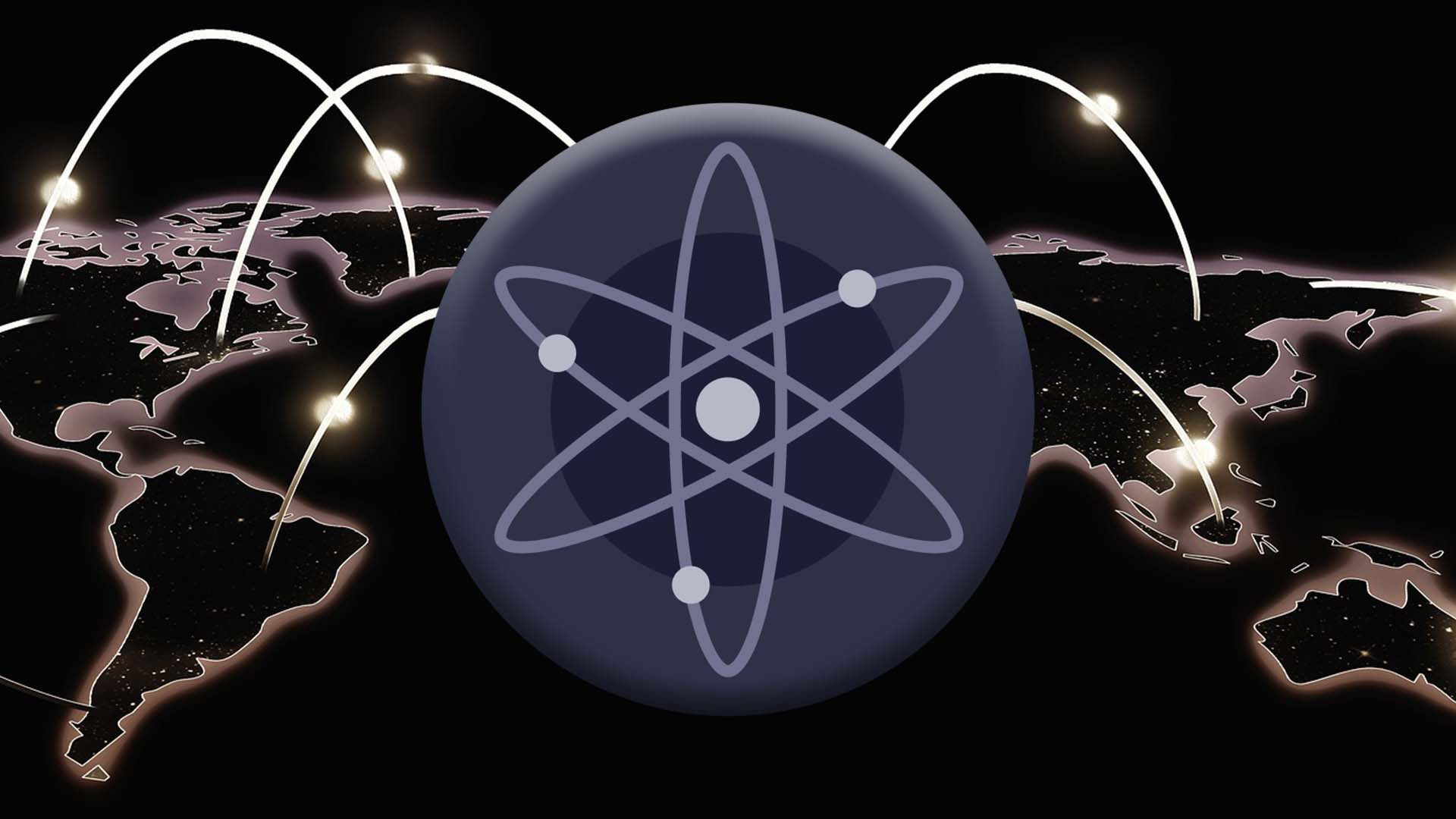 Cosmos - a large blockchain with Tendermint consensus mechanism, a network of more than 40 interconnected blockchains. However, Liquid Staking is not available for most blockchains because it does not opt ​​to use the full capacity of the smart contract.
With the context of multi-chain linkage, this expansion is necessary and will help further development. Along with Cross-Chain Security, Accounts and Queries, and primitive blockchains like Celestia, the Cosmos ecosystem seems poised for sustainability.
Lido's benefit?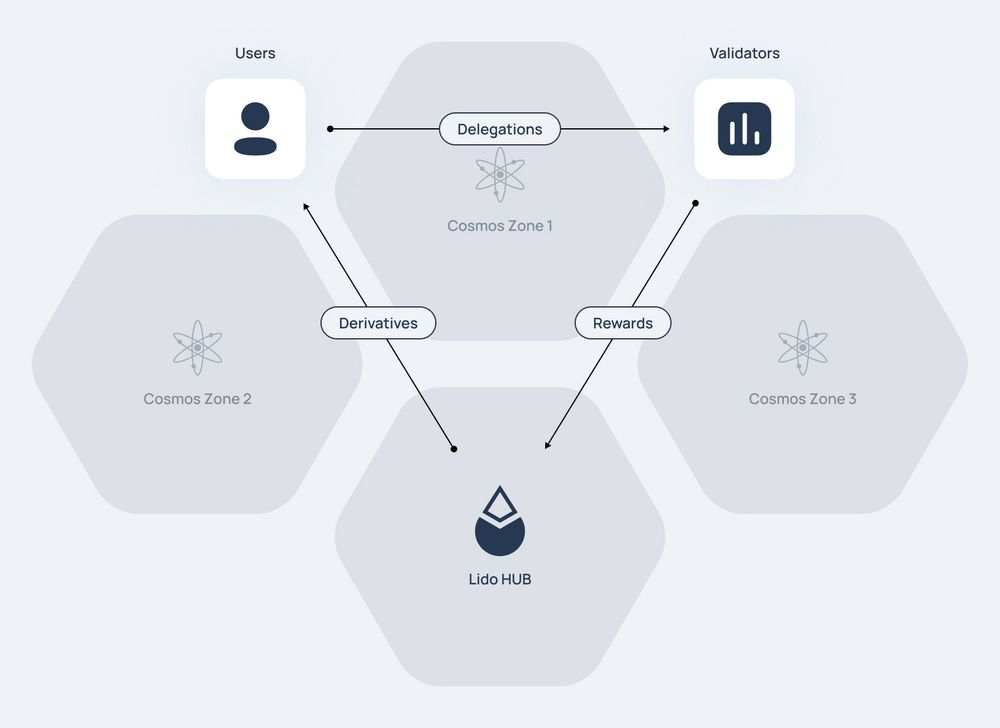 Validator manageability: Understandably, it is the ability to interfere with the distribution of Tokens and can dedicate a significant portion of the supply to blockchains on the Cosmos platform.
Currently, Lido Finance mainly benefits from giving users Staking assets. Therefore, expansion will help Lido to develop and expand more in the number of users, increasing profits.
Development will allow Lido to integrate with other DeFis faster and more synchronously. This comes with many benefits, including better control over the liquidity of stAsset (Lido's st-end assets), greater utility and composability, making Lido's Liquid Stakings the best. more attractive to Interchain users.
LDO bump before The Merge
Lido's LDO token has seen a price increase of about 29% in the past week and continues to increase keeping the price at 2,145 at press time.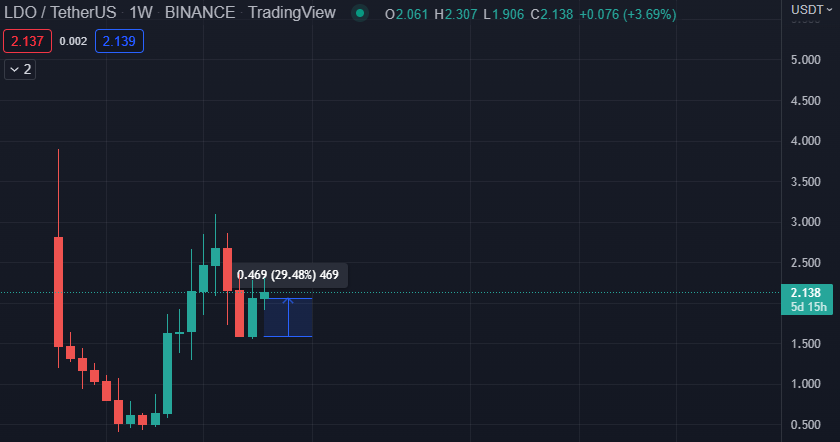 Lido currently holds more than 30% of the Ethereum staking market share, storing 4.15 million ETH (over 6.49 billion USD at today's exchange rate).

The fact that staking ETH and getting back stETH is currently being used a lot and stETH is also widely adopted throughout the Defi market, the amount of stETH generated increased sharply in May, showing that the amount of staking assets has increased sharply but has decrease.
Once The Merge is done, stETH will continue to exist and serve tens of thousands of users. Ethereum's staking mechanism will likely suck in more money from more Lido users. However, fluctuations or risks from The Merge still need to be considered and more careful.
Conclusion
The Staking market is growing rapidly with many combinations of developers in this field, the possibility that in the future Lido's market will become larger and larger as the combination with Cosmos is difficult to decrease.
High liquidity, easy access to users helps Lido have the potential to grow in the future. Besides, staking is getting more and more attention not only attracting investors but also big companies who will pour more investment capital.
The potential for development is great, but investors still need to be cautious when the LDO Token is still highly volatile with the possibility of inflation when it has not been fully distributed.