In the gloomy market Downtrend season, investors often tend to cash-out fiat money to keep their capital safe. However, Cryptocurrency is a place where the money never stops moving. There will be projects that won't survive the harsh winter, but there are also Hidden Gems in development right now. Today, HoldStation Team will introduce a few tips for "venture" investors to find the seeds of the future in the "Build Market".
Searching for information through aggregated sources
You can see the most interesting projects in the Trending section on Coinmarketcap. Besides, the Recently Added section also regularly has Low-cap coins/tokens that have been recently added, but you need to pay close attention to double check that it is a "shitcoin".

Another way is to select Filters - Add Filters - select the range of market capitalization you want to search.
You can also go to Categories to see a group of coins/tokens to see if that group is trending or not to find out which projects stand out.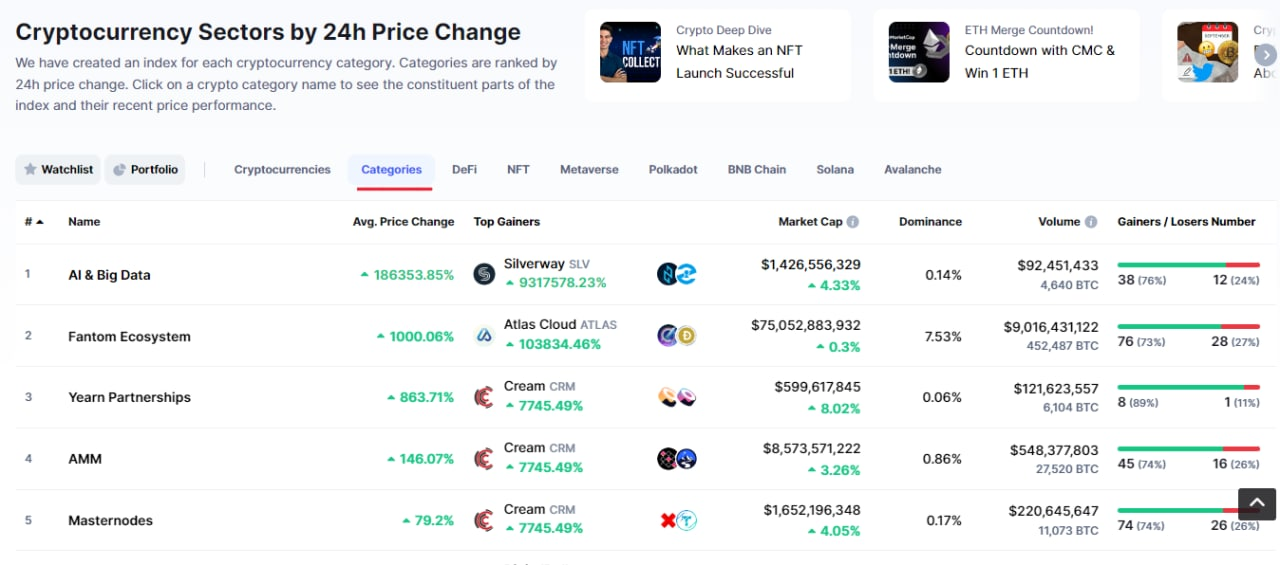 In addition, there are supporting tools such as Dex Screener – a multi-series chart viewing platform. In my opinion, this platform gives quite enough information about transactions for a coin/token. Users can view new liquidity pairs, Trending Tokens, strong price increases/decreasers, etc.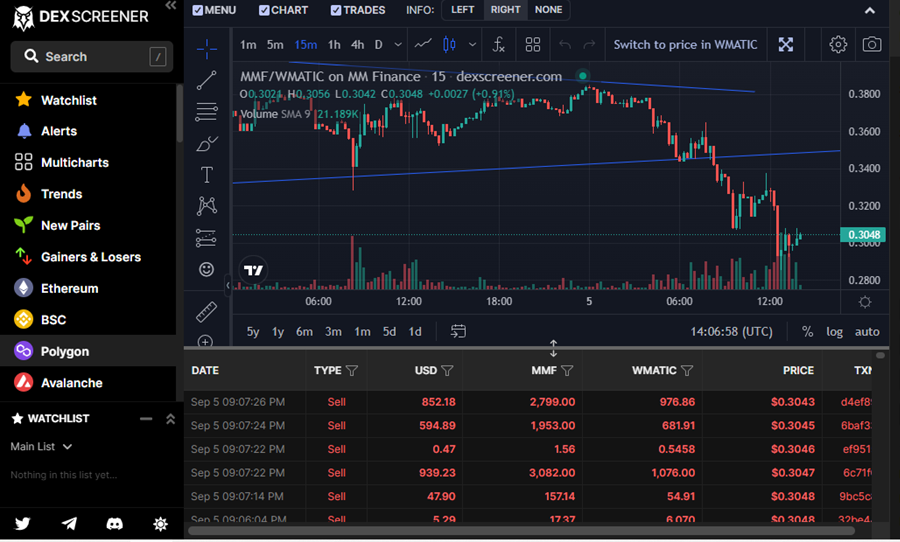 Searching for information through Social Network
Top Trending social networking sites on Twitter is also a simple tool to view communities. What is the network talking about a coin/token. In addition, Twitter is also quite good, when you follow a lot or interact with tweets with the same topic. The algorithm of the "blue bird" social network just now will also give priority to recommending tweets and users sharing the topic you are following.
KOLs and Project Teams also regularly update the market situation and share their perspectives. You can follow to get quick information and improve your own knowledge.
In addition to Twitter, you can join and chat groups on Telegram, Discord and follow websites like Holdstation.news to stay updated with new information from projects and markets.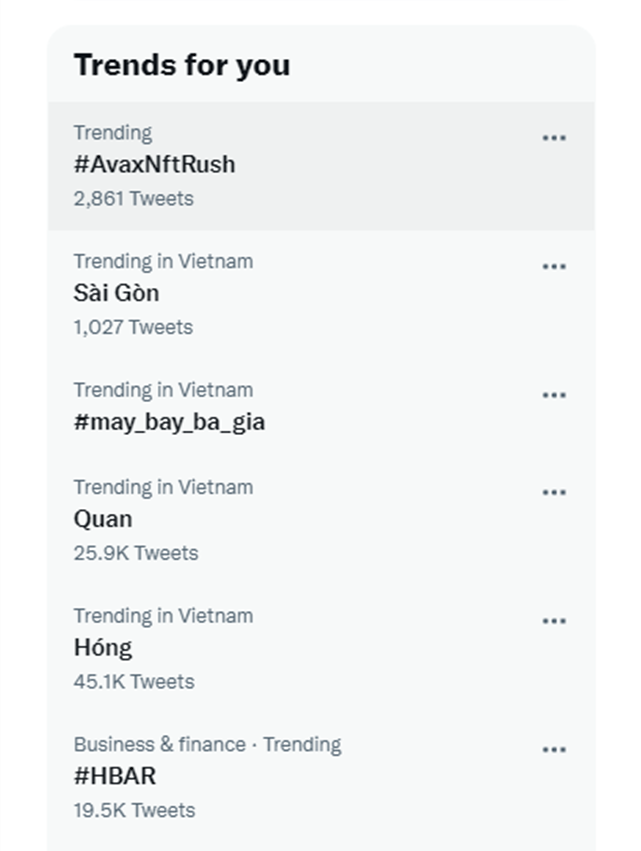 Another platform that you need to pay attention to is DeFillama. This is a website that helps you find and track the total number of keys (TVL) of a project.
The trick here is that you select 1d Change and 7d Change to be able to see recent TVL development projects, combine with the tips above to find the real potential project in the future.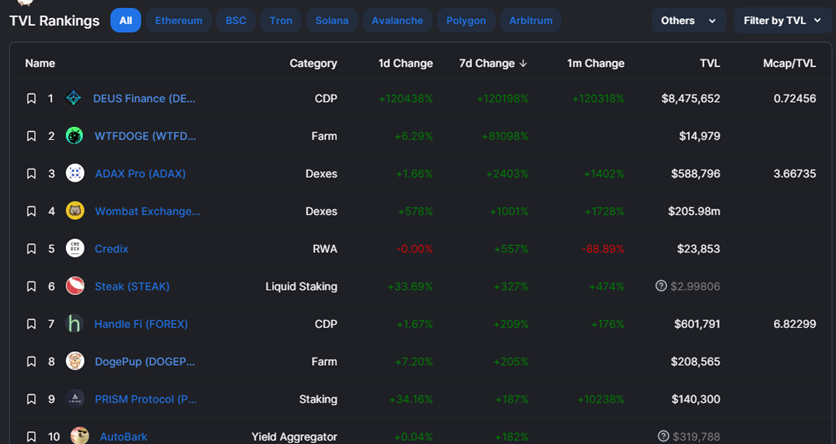 After earning a potential project, you can check the project through important investment keys in the article How To Analyze And Determine The Potential Of A Project
Summary
The above is a summary of some tips for searching and researching coins/tokens. Investors can refer and select, the best way is to use these tips to alternate and complement each other to bring the best effect. In addition, there are some more specialized websites for experienced investors such as Messari, Nansen, Dune and SharkScan you can also refer to to use.